The 9 Best French Bulldog Rescues in the US 2023
You won't forget the face and chunkiness of a French Bulldog. This breed is one of the most loved small dogs because they are undoubtedly cute and have a mild temperament making them ideal for families.
The French Bulldog, fondly nicknamed the Frenchie, is the fourth most popular dog breed according to the American Kennel Club. Surprisingly, despite being popular among families and individuals, Frenchies are still being abandoned by their owners.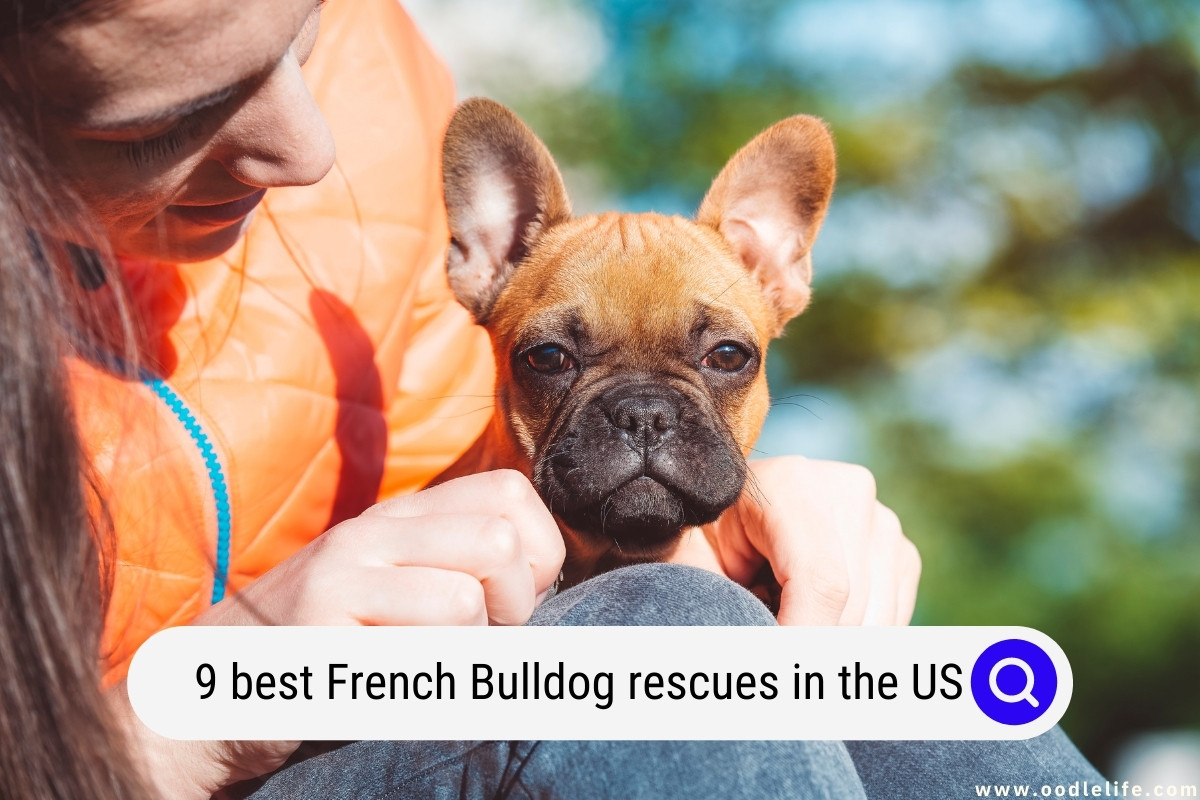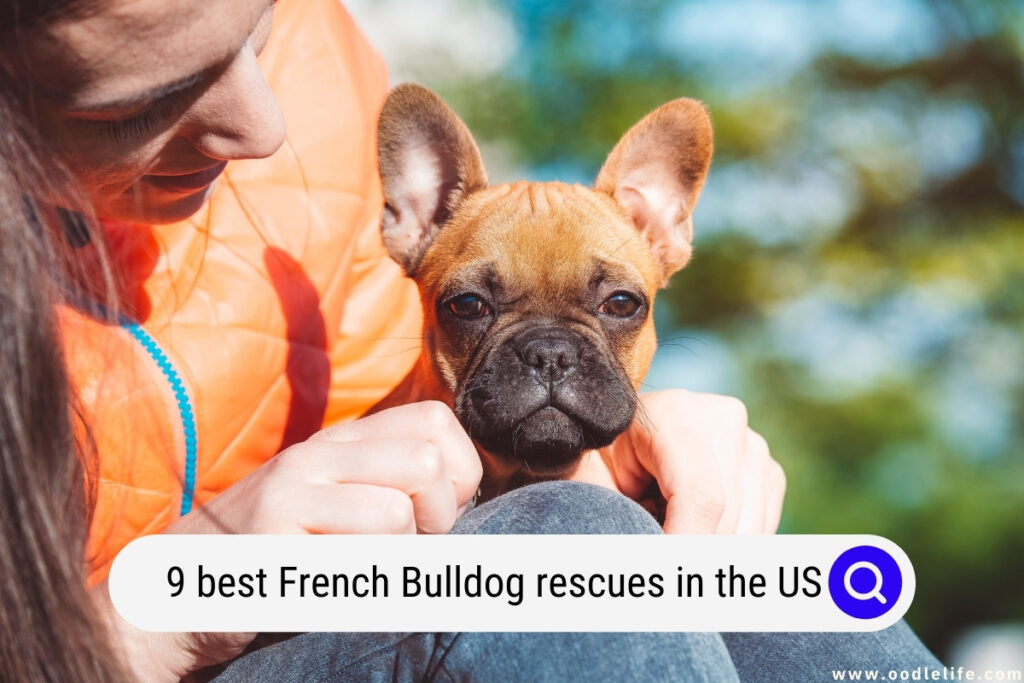 There are too many breeders of French Bulldogs, and some unprepared families are forced to give up their dogs due to unpleasant circumstances like financial constraints, medical issues, and changes in family dynamics and environment.
There is also the rampant case of puppy mills and backyard breeders who abandon their dogs after their breeder capacity has been exhausted.
This is the sad reality for French Bulldogs, and every year, hundreds of these dogs need to be rescued so they can be given a safe and forever home.
The Best French Bulldog Rescues in the US
Thankfully, some organizations have made it their life commitment to save as many of the French Bulldogs as possible. And if you find yourself needing to give up your dog or you want to save a life and open your home to one, get in touch with one of these French Bulldog rescues.
1. French Bulldog Rescue Network (FBRN)
The FBRN is an IRS-registered non-profit organization that started saving Frenchies in 2001. It is dedicated and guided to its mission of 3Rs—rescue, rehabilitate, and rehome.
This organization's commitment is to rescue Frenchies from import brokers, breeding kennels, private rescue groups, and public shelters. Owners who also want to give up their dog are assisted—a better option than letting the dog become stray and susceptible to accidents.
FBRN's workforce is mostly from volunteers from all across the US and Canada. All these volunteers are trained to correctly nurture the rescue dogs and provide a better second chance in life. The goal, after all, is for all their rescued French Bulldogs to find the right family and go to their forever homes.
Interested families may check the "Available Dogs" section. Information about the French Bulldogs for adoption is posted here, and applications are entertained.
FBRN conducts a thorough screening process with multiple follow-ups to ensure that the dog goes to the right family. As always, the best interest of the Frenchies is the main priority of this organization.
All French Bulldogs for release are neutered or spayed. All the required vaccinations are completed. They would also go home to their forever home microchipped.
The organization ensures that all medical conditions are treated or have a management plan before the dogs are released.
FBRN Contact Details:
Website: http://frenchbulldogrescue.org/
Address: PO Box 4764, Glen Allen, VA 23058-4764
Email Address: [email protected]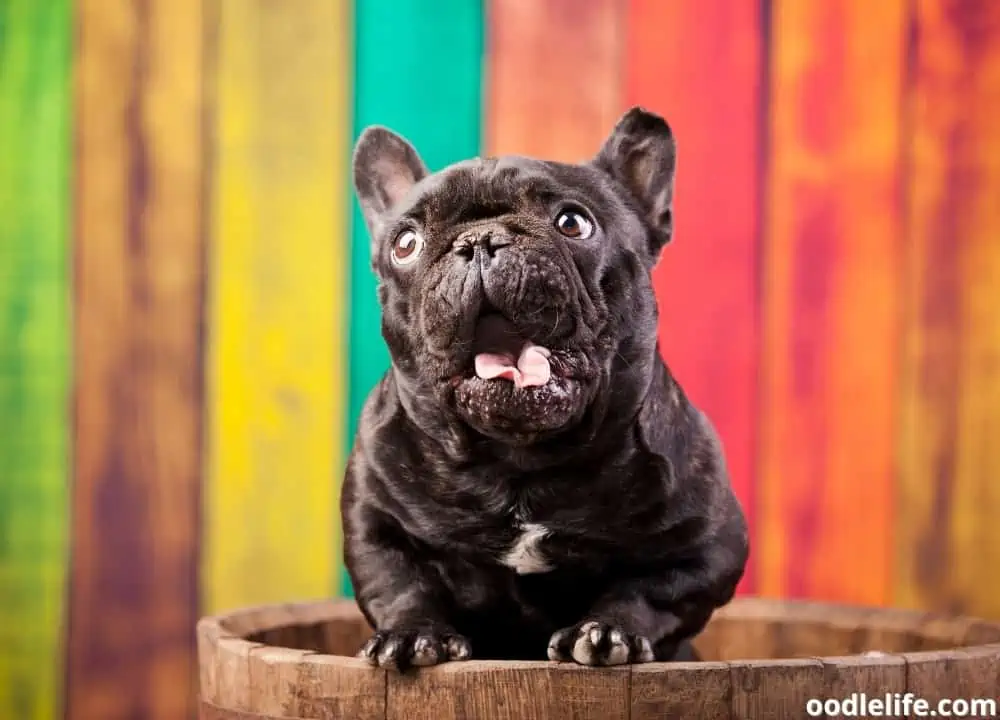 2. Chicago French Bulldog Rescue (CFBR)
The Chicago French Bulldog Rescue was launched to protect French Bulldogs from abuse, loss of owner, neglect, and even theft.
This team of volunteers rescues Frenchies from puppy mills and even local animal shelters. They can also be contacted in cases where a family can no longer care for their dog for whatever reason.
While the tedious process of rescuing is done, it is also part of the CFBR's mission to educate the community about this dog breed, so interested individuals who want to adopt have the correct expectations of what the dog needs.
Families who want to bring home a French Bulldog are methodically evaluated. This is in place to ensure that the dogs are placed in suitable homes.
With the Chicago French Bulldog Rescue managed by volunteers, this organization is always on the lookout for volunteers that can help in the fostering process, evaluation, training, and assist in the various fundraisers for the benefit of the rescues.
CFBR Contact Details:
Website: http://frenchieporvous.org/
Address: Chicago, Illinois
3. Rescue French Bulldogs
Another rescue organization that you can depend on is Rescue French Bulldogs. This is a non-profit group that has been operating since 2020, and its main objective is to care, love, and place French Bulldogs with their forever families and homes.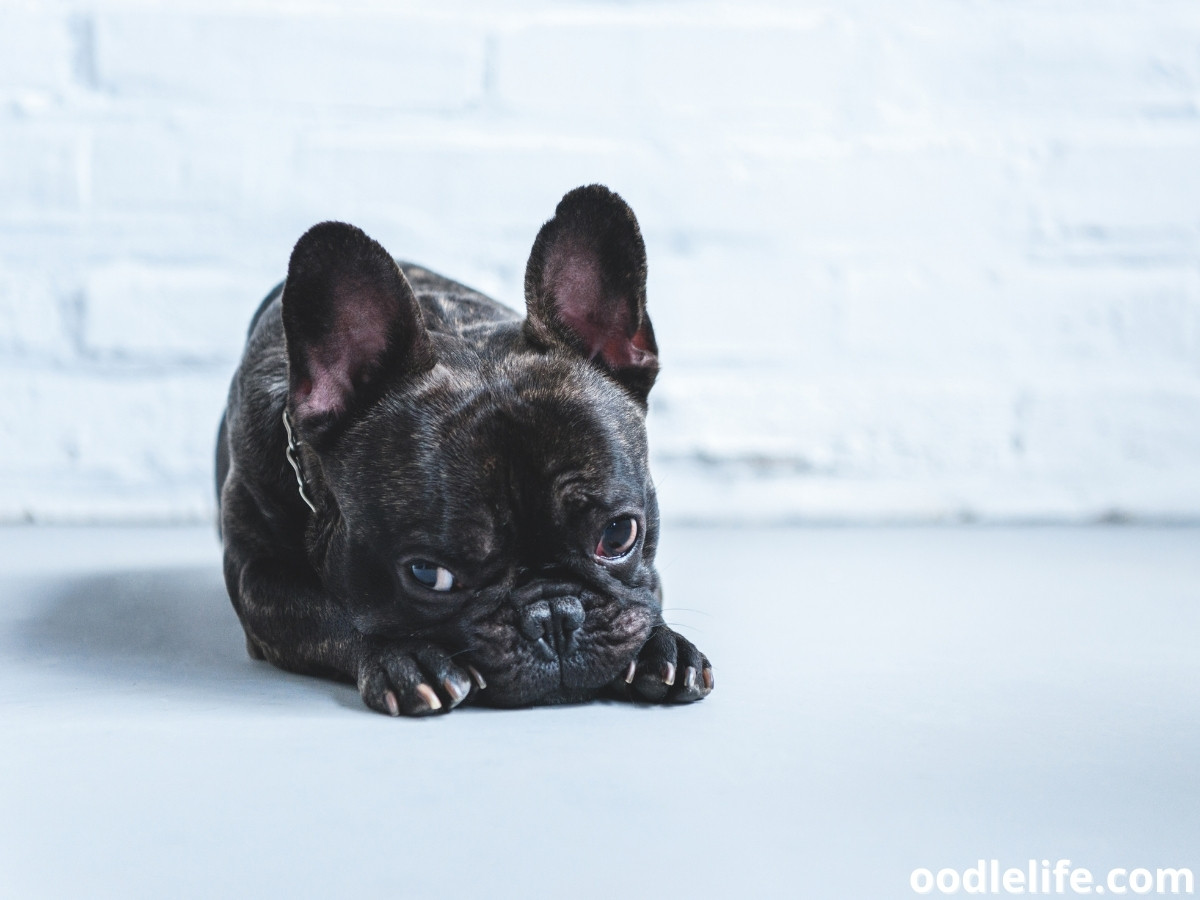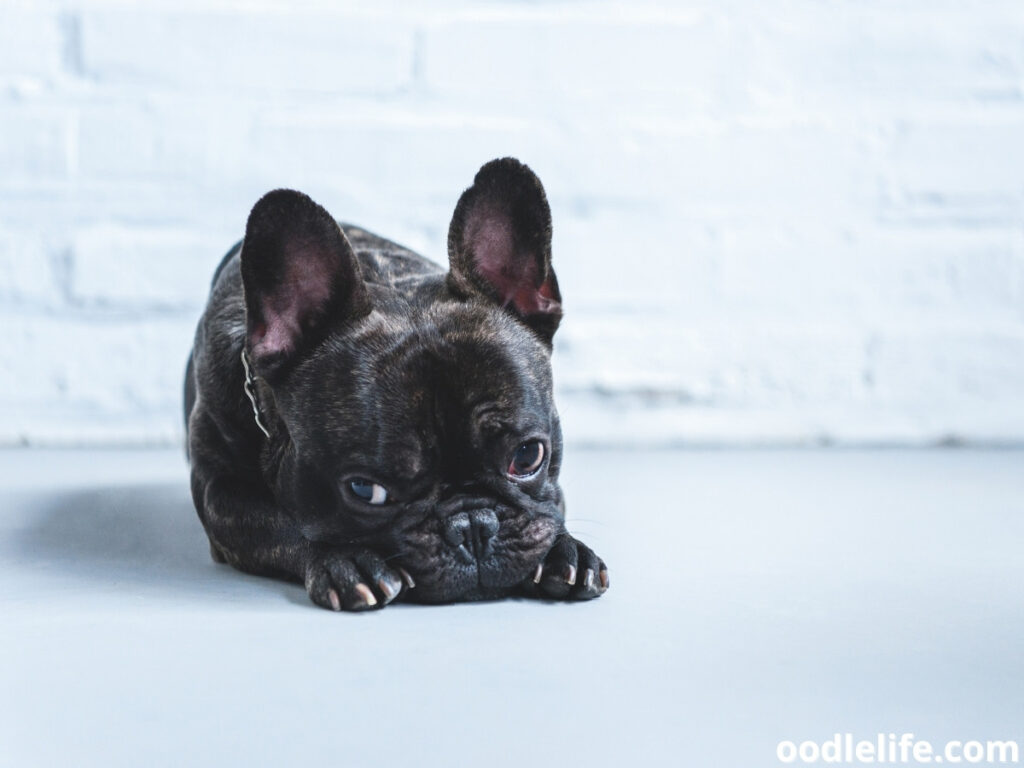 Rescue French Bulldogs aims to rehabilitate their rescues, but being a non-profit association, they mainly rely on donations to run their operations.
The funds that individuals, private businesses and sponsors donate mostly go to the rescues' food and vitamins, training, vaccinations, flea and tick management, grooming, foster care, transportation, education, and re-family processing.
Note that all the French Bulldogs that go under the care of Rescue French Bulldogs are surrendered to the organization anonymously. And once the animal is under the team's supervision, an overall wellness check with their partner certified veterinarian kicks off the rehabilitation process.
After confirming that the Frenchie is in a healthy state or existing medical conditions are treated, Rescue French Bulldogs initiate the re-family process.
Rescue French Bulldogs Contact Details:
Website: https://www.rescuefrenchbulldogs.org/
Social Media Accounts: https://www.facebook.com/rescuefrenchbulldogs and https://www.instagram.com/rescuefrenchbulldogs/
4. French Bulldog Village
A rescue group composed of people all across the US, the French Bulldog Village embodies the African proverb, "It takes a village to raise a child." Well, in this case, to rescue a French Bulldog.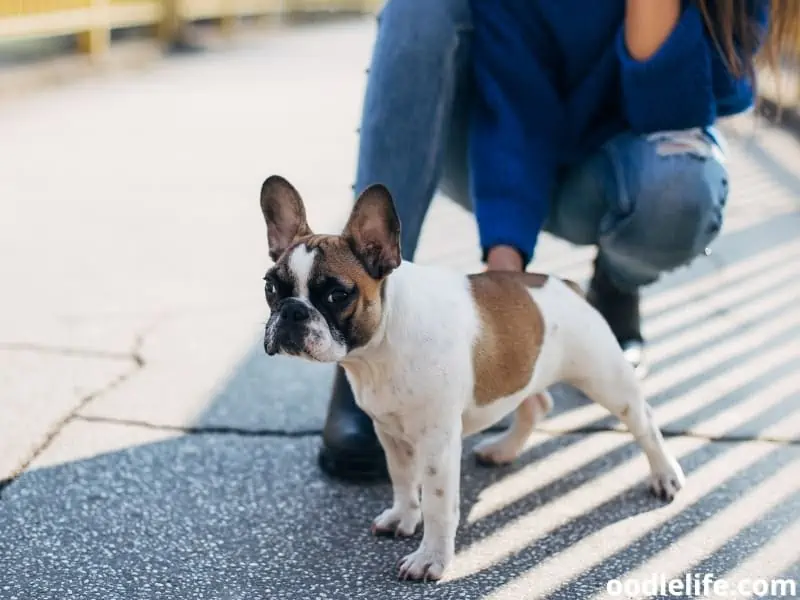 This non-profit organization has a 360° goal of rescuing, reorienting, and rehoming Frenchies and French Bulldog mixes. And they believe that a significant element in their mission is to invest in awareness about the breed and what responsible ownership entails.
True to this commitment, other rescue groups contact them for additional resources to give rescued French Bulldogs a better second chance in life.
The standard for moving a Frenchie or Bulldog mix into the French Bulldog Village is a no-brainer. As long as the dog needs a new home and another opportunity to belong to a family, the Village, without questions, accepts it into its fold.
Any Frenchie is welcome, regardless of whether the dog is healthy or has behavioral problems or medical conditions requiring assistance and attention. The Village is committed to accepting all French Bulldogs and eventually finding them new homes.
After a thorough screening and home visits, the Board and the coordinators decide which home a rescue will go home to.
French Bulldog Rescue Details
Website: http://frenchbulldogvillage.net/
Address: PO Box 719, Conshohocken, PA 19428
5. Short Mugs Rescue Squad
Based in Houston, Texas, Short Mugs Rescue Squad is also a non-profit organization keen on the wellbeing and health of French Bulldogs. And the impressive fact about this group is they do what they do excellently with the help of volunteers alone.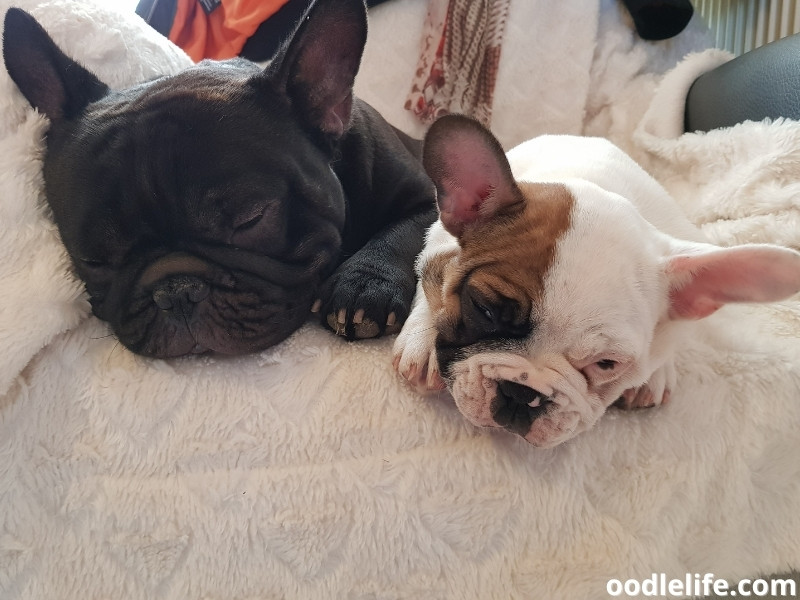 They are responsible for the entire state of Texas and even help out nearby states of Louisiana and Oklahoma. And like all rescue groups, they also aim to rehome French Bulldogs after rescue and rehabilitation.
Their rescues come from different sources. This includes Frenchies that owners surrender personally, those brought to the local pound and shelters, stray dogs, import brokers, commercial breeding kennels, and other private rescue groups.
Aside from French Bulldogs, Short Mugs, as the name suggests, also take in brachycephalic breeds like Pugs, English Bulldogs, Boston Terriers, and Shih Tzus.
Short Mugs focus on Texas alone, unlike other rescue groups, and they don't accept rescues from other states. In particular circumstances, Short Mugs can get rescues from Louisiana and Oklahoma but only from these areas. The reason behind this is all the volunteers of Short Mugs are situated in Texas.
Dogs up for adoption are also posted on their website, but these are not the entirety of the rescues as some are still being treated and rehabilitated. The adoption process varies based on the number of dogs for release and the number of interested individuals.
Short Mugs Rescue communicates with all possible fosterers and adopters so they are aware of their application status. This is important so approved adopters can fully prepare their homes for their canine's homecoming.
Short Mugs Rescue Contact Details:
Website: http://shortmugsrescuesquad.org/
Address: 9550 Spring Green Blvd., Ste 408-156 Katy, TX 77494
Email Address: [email protected]
6. Short Noses and Friends United Rescue (SNAFU)
Based in the Midwest, specifically in Nebraska and Iowa, the Short Noses and Friends United Rescue is a non-profit rescue team whose primary purpose is to get French Bulldogs out of commercial breeding systems, puppy mills, and dog auctions.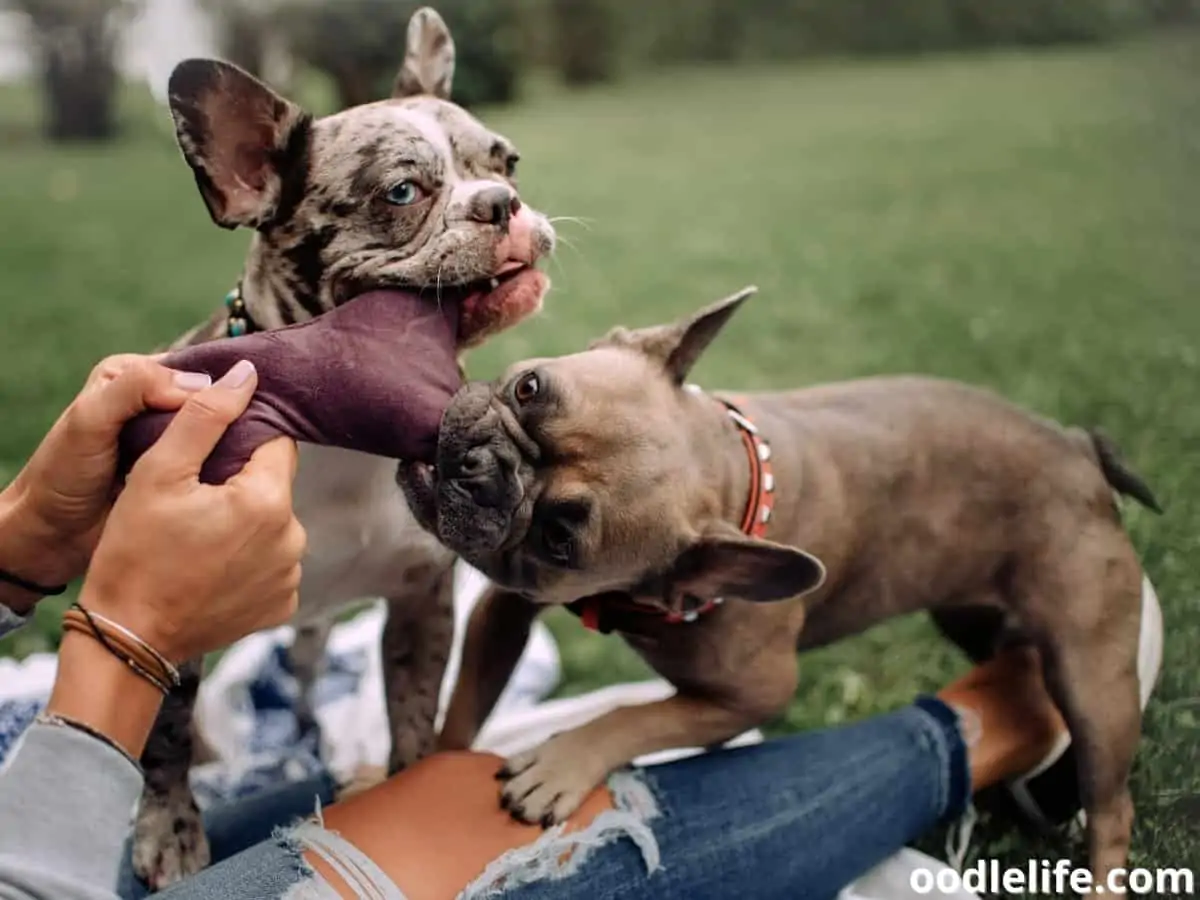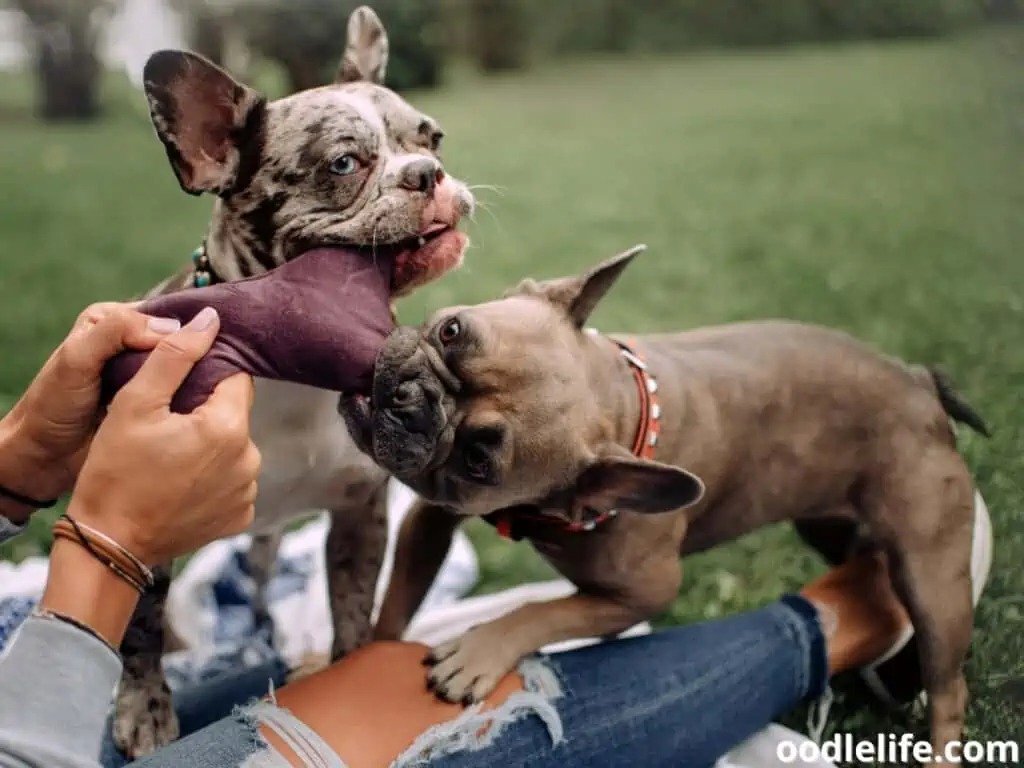 Part of this organization's activities is to host and develop different fundraising activities to shoulder the expenses for veterinary consultations, medicines, and therapies of the rescued French Bulldogs.
SNAFU accepts French Bulldogs from other states as long they have space. They welcome all interested adopters nationwide, but the condition is these new Frenchie parents should personally pick up their new family members.
Families and individuals often undergo a rigorous screening process where they collect information about their household, work, and family dynamics. They ask questions related to the number of pets the family has, the number of hours the dog will be left alone, and how much time the potential adopters can spend with the dog.
These are necessary to ensure that Short Noses places a rescued dog in the right home and to suitable people who can provide a secure and loving environment. They want these potential new families to understand that these dogs have already gone through much in life and deserve better.
Short Noses and Friends United Rescue Contact Details:
Website: http://snafurescue.org/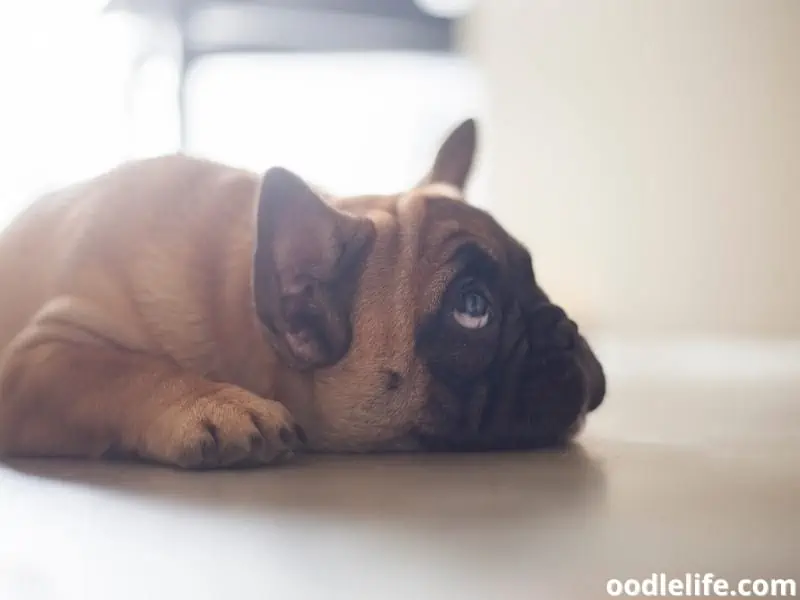 7. Buckeye Bulldog Rescue
Dedicated to rescuing French Bulldogs in Ohio and nearby states, Buckeye Bulldog Rescue is a dedicated organization that takes care of abandoned and homeless English and French Bulldogs from high-kill shelters and owners who can no longer keep them.
Thanks to their partner volunteers, trainers, veterinarians, and foster homes, they have established an organized and working process to rehome the rescues with their well-matched families, fully understanding their role in the life of their Frenchie.
Part of Buckeye's adoption process is collecting extensive information about potential adopters. Knowing more means being able to decide better when it comes to the fit of the French Bulldog to the home.
Out-of-state applications are very much welcome, but they give priority to Ohio and surrounding states like Detroit and Pittsburgh. Once approved, the adopter will shoulder transportation arrangements and all costs.
Buckeye Bulldog Rescue Contact Details:
Website: http://buckeyebulldogrescue.org/
Address: PO 641 Grove City, Ohio 43123
Email Address: [email protected]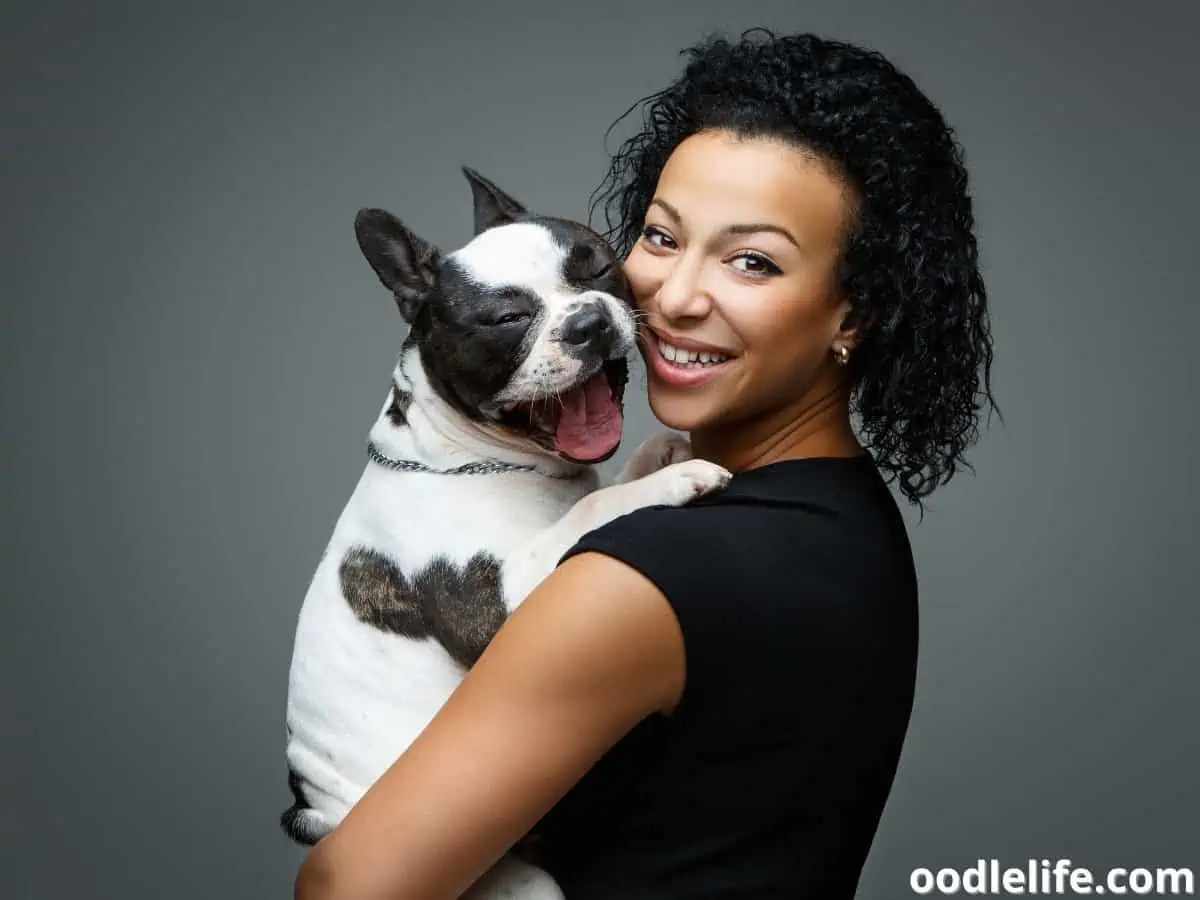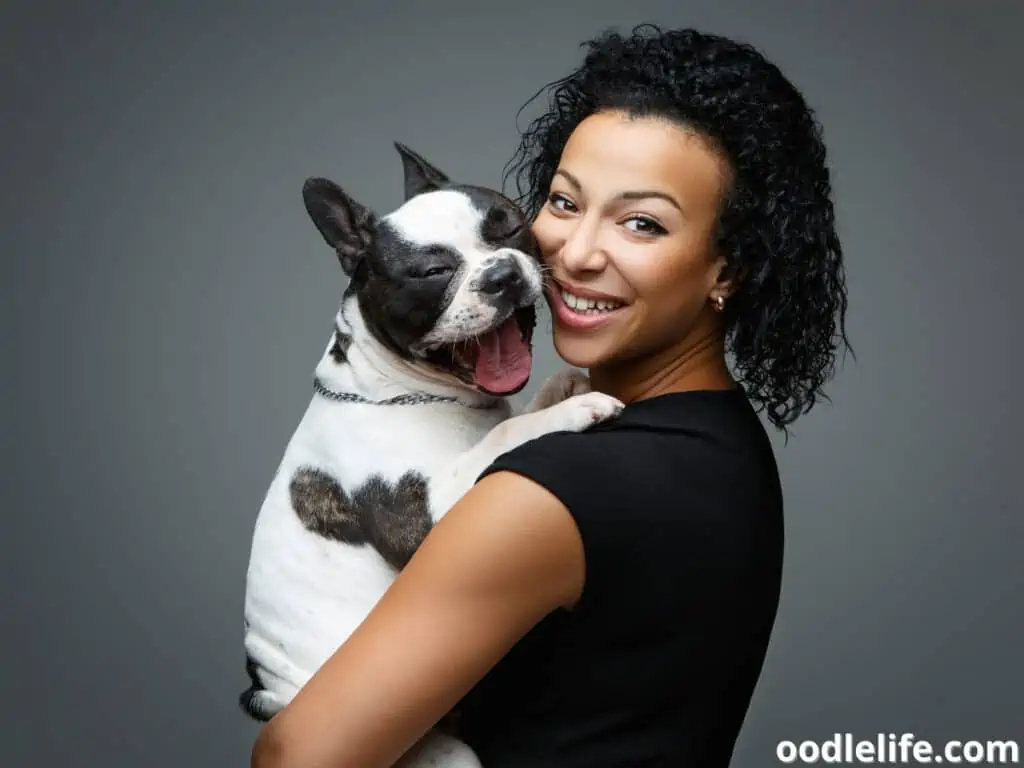 8. Southern California Bulldog Rescue
Every year, Southern California Bulldog Rescue provides food, shelter, and medical treatment, rehoming help, and rehabilitation to more than 100 Bulldogs of the state.
These SoCal dogs come from other smaller rescue groups, animal shelters, and individuals who have to let go of their Frenchies under different circumstances. Once under the care of Southern California Bulldog Rescue, the organization's volunteer vets issue a clean bill of health. The dogs are then given the appropriate care.
Individuals interested in adopting a rescued French Bulldog need to submit an application letter to this non-profit organization. After a series of interviews, including a home visit, the team from SoCal Bulldog Rescues gives the go signal for adoption.
Southern California Bulldog Rescue Contact Details:
Website: http://socalbulldogrescue.org/
Address: PO Box 10313, Santa Ana, California 92711
Contact Number: 716 612 0265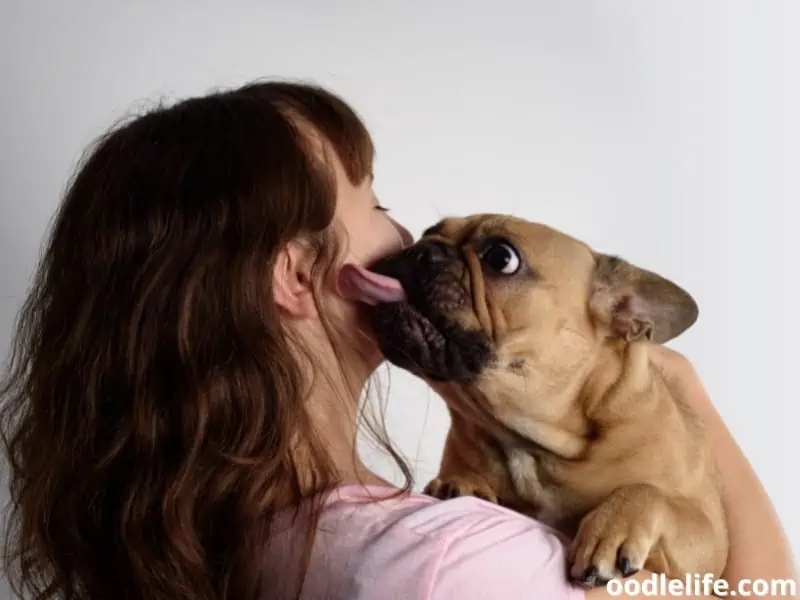 Conclusion
It is comforting to know that there are French Bulldogs in the country that can shelter, feed, and provide basic care to abandoned and surrendered dogs.
And with the increasing number of Frenchies ending up in the streets, you will realize that a dog's breed is no guarantee that they'll end up with forever homes. But thanks to some of the best French Bulldog rescues in the US, these dogs have a second chance to find a family that would appreciate and cherish them.
Remember that by adopting and supporting these organizations, you are saving one Frenchie and extending your goodwill to all the other rescue dogs.
Save a life, and hope that you meet your rescued Frenchie soon.