Best Cavapoo Breeders In Tennessee (2023 Update)
You probably are thinking about owning a Cavapoo, and it's worth working with the best Cavapoo breeders in Tennessee. Cavapoo is a popular dog breed for all the right reasons. These dogs are quite small, which makes them perfect for families, especially people living in apartments.
Cavapoos also make great puppies since they are easily trainable and get along well with kids and adults. They have lovely temperaments and are very playful. You'll always enjoy cuddling with your furry friend after a long, busy day.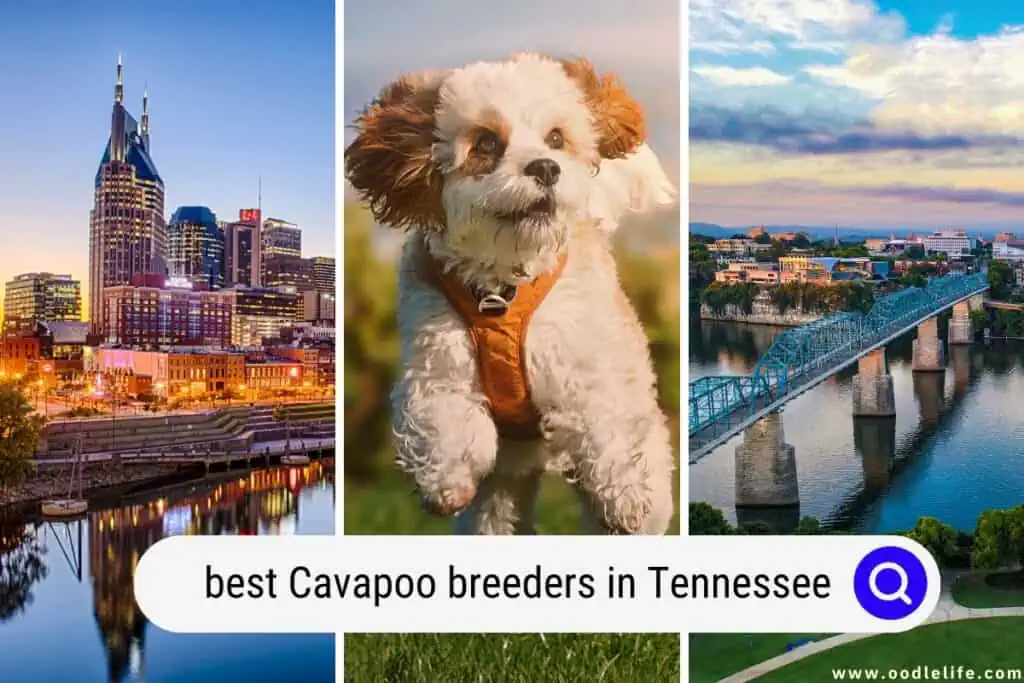 $300 2023 Discount!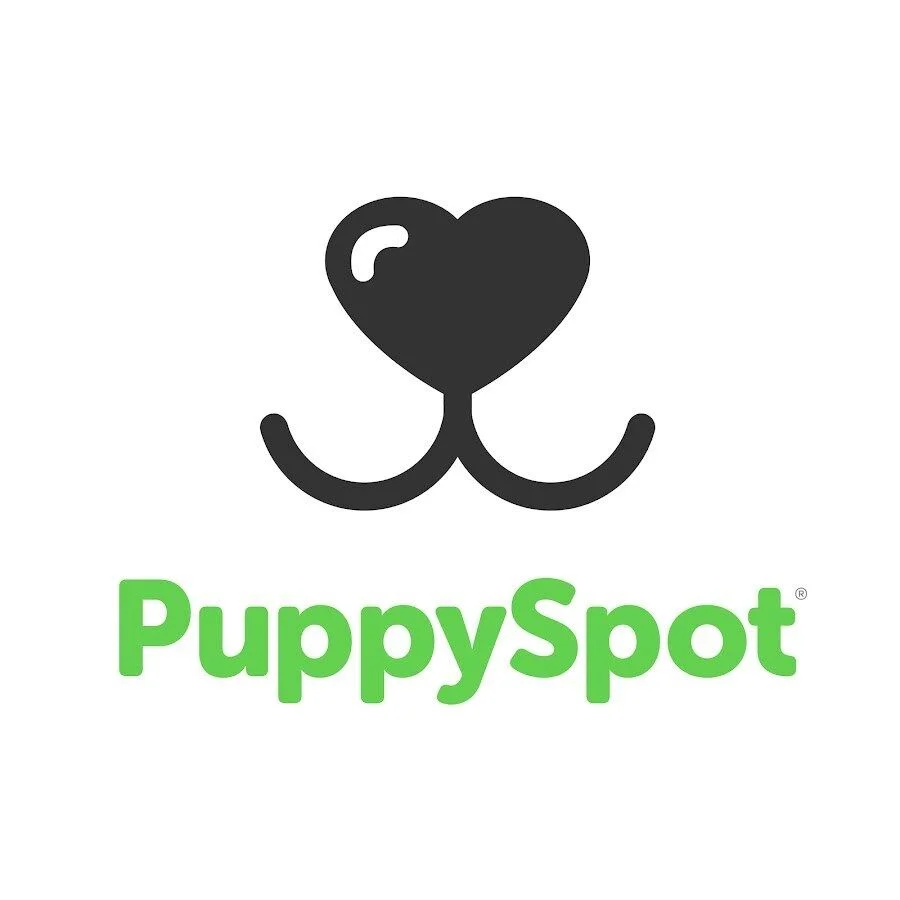 PuppySpot Adoption
PuppySpot is a reputable dog marketplace where you can browse and find compatible puppies right from the comfort of your home. They have placed over 200,000 puppies into homes in the US!
Click through and use the code PUPPY300 for $300 off any puppy adoption.
See Puppies and Save $300
But finding the perfect Cavapoo starts with finding the right breeder. This post gives you a list of reliable breeders with a proven track record.
1. Kathy's Cavapoos of Tennessee
Taking home a family-raised Cavapoo is every pet parent's dream. Puppies raised in family-friendly settings usually have desirable social qualities. Your Cavapoo from Kathy's breeding facility will have good social skills and be well-trained.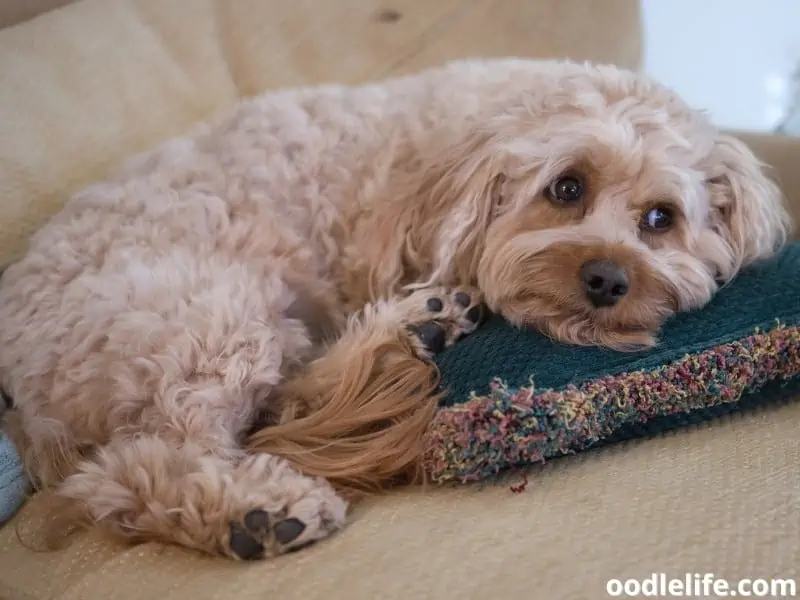 Since puppies interact with kids and adults, it's easier for them to transition and adapt to the new home you'll offer them.
All dogs enjoy a safe and comfortable breeding environment at Kathy's breeding facility. Kathy and her partner Jan strive to offer their dogs the love and care they deserve. Therefore, you're sure to take home Cavapoos ready and trained to join your family.
Breeder Details:
2. King Mountain Doodles
King Mountain Doodles is another responsible breeder you can trust to deliver healthy and fun-loving Cavapoos in Tennessee. The breeder doesn't compromise regarding the health of its puppies. Dogs are usually vet-checked by certified vets.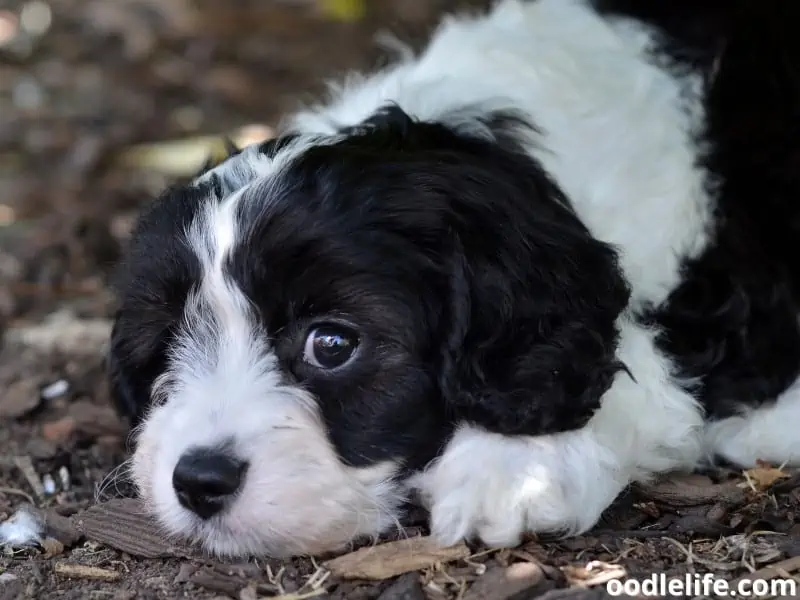 The breeder also works closely with their vet to ensure their puppies are healthy and happy all year.
Puppies at King Mountain Doodles also have good temperaments and amazing social skills. The breeder follows their puppy culture protocols when raising their pups. Thanks to their socialization protocols, their puppies develop confident, calm, and relaxed temperaments.
The breeder is usually on standby when their Cavapoos and other dog breeds give birth to their litter. This ensures that all their puppies get off to a wonderful start. From their first day, pups receive love and maximum attention to ensure they have everything they need.
Cavapoos at King Mountain Doodles is child-friendly. Your kids at home will enjoy playing around these Doodles.
Early socialization is also offered to Cavapoos and other small dogs. Some of the breeder's pups have earned therapy and service dogs certifications.
The breeder provides its pups with healthy and nutritious meals to help them grow. They also have a huge space in their yard where puppies play around. Besides playing with their puppies within the compound, the breeder takes them on long walks as part of their exercise program.
If you don't mind driving for a few hours to bring a healthy Cavapoo home, King Mountain Doodles is a great choice.
Breeder Details:
3. Tailwagging Puppies
The experience of a breeder is an indication that you can trust them to deliver healthy puppies raised in a friendly and caring environment. Well, Tailwagging Puppies has been in the industry for over ten years. The breeder has earned a good reputation for providing the best puppies for sale in Tennessee.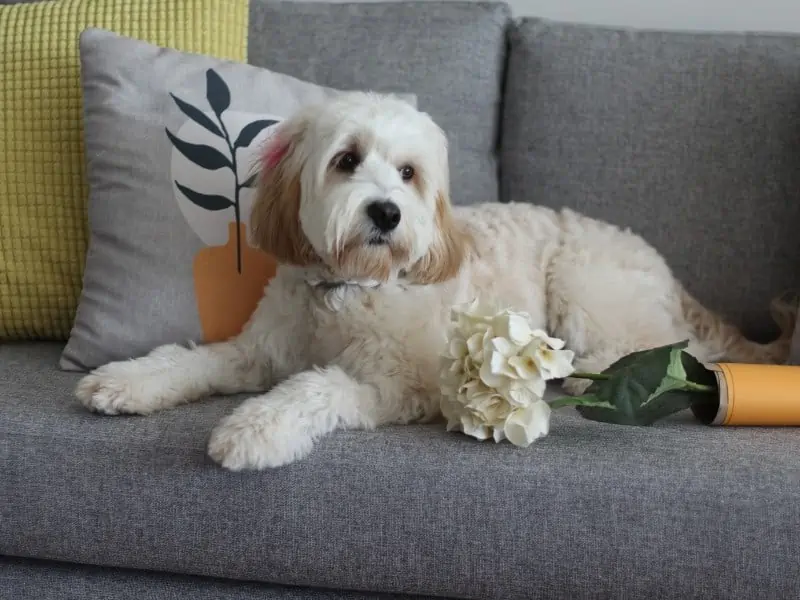 They offer various dog breeds, including Cavapoos, Cavachons, King Charles Cavalier Spaniels, Maltese, and more.
You can easily find your perfect little friend at Tailwagging Puppies since their pups grow in a family setting where they frequently mingle with people and other pets.
The breeder is also committed to improving the quality of its breed. They follow a strict breeding program that requires dog parents to undergo health checks. All dog parents undergo genetic tests to ensure they don't have DNA complications they can transfer to their litter.
Besides prioritizing the health of their puppies, Tailwagging Puppies also offers beautiful puppies with lovely coats and admirable social characteristics. You'll fall in love with your Cavapoo when you first interact. Most of the puppies from this breeder are non-shedding and have hypoallergenic qualities.
This is a huge relief to allergic individuals.
Your Cavapoo from this breeder comes with a 1-year health guarantee. The breeder also offers various medications before adopting your puppy to ensure it doesn't suffer any health issues in its new home.
Searching for a Cavapoo is even easier as Tailwagging Puppies has a detailed website with all the puppy information you might require. So, visit their page and view available Cavapoos you might be interested in.
Breeder Details:
4. Allison Hollow Puppies
Allison Hollow Puppies specialize in offering AKC breeds and crosses. This breeder also offers an easier way of finding a puppy as they post available puppies on their Facebook platform. These regular posts are helpful since you can get to know your Cavapoo even before meeting them in person.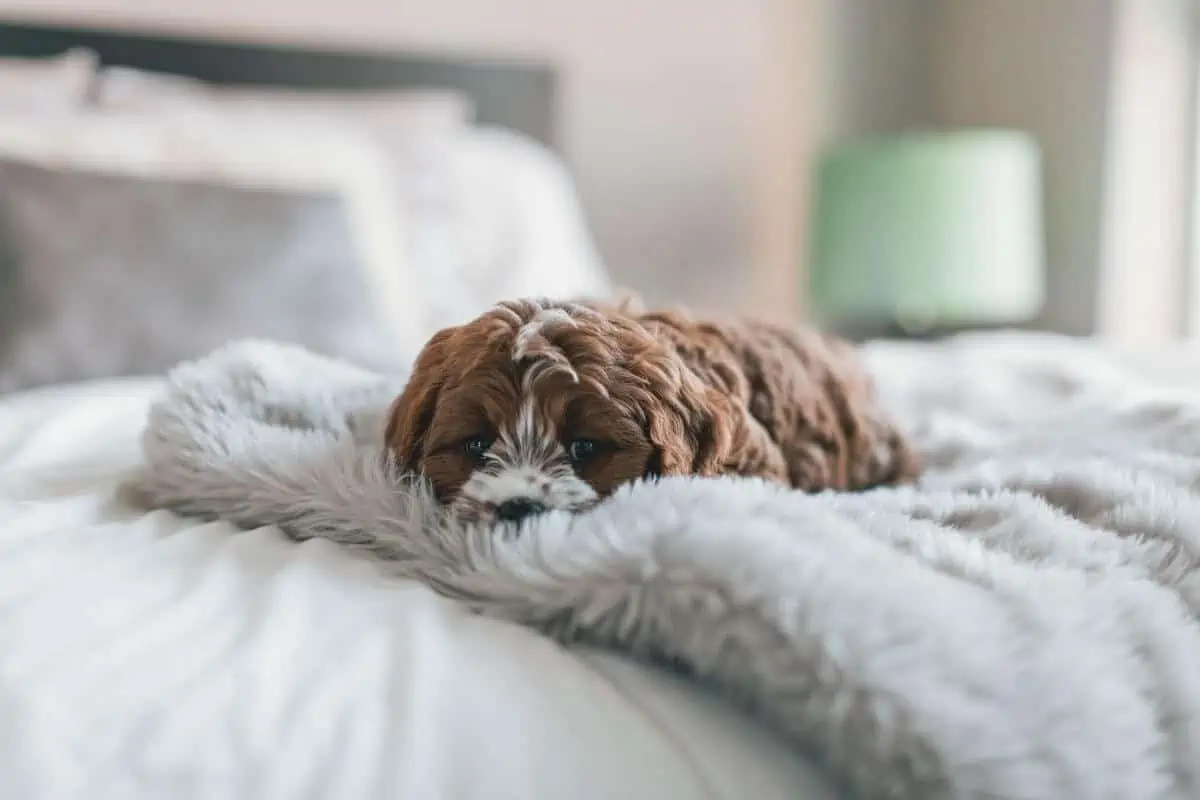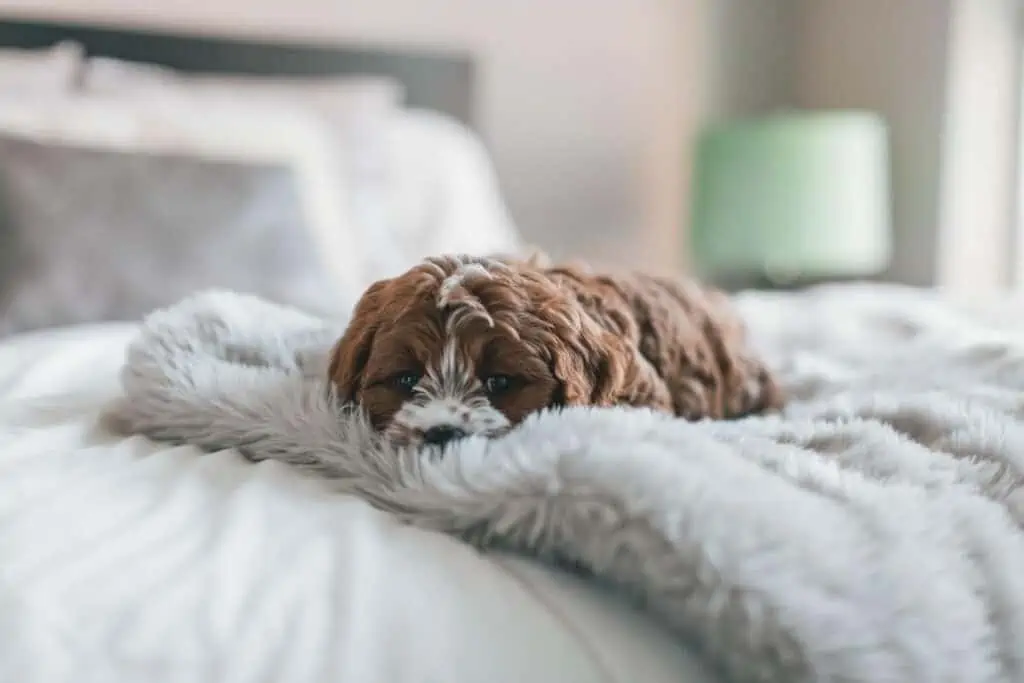 Like other reputable breeders, Allison Hollow Puppies have more than ten years of experience in breeding puppies. As a family-owned business, they often strive to ensure their dogs are well-socialized. One way to achieve this is by training their puppies to interact with people of different ages.
Cavapoos from Allison Hollow Puppies is quite friendly with kids and adults alike. They have playful puppies that will lift your moods even when you're feeling down. All puppies follow their socialization program to ensure they are well-prepared to join their forever families.
You'll have to wait until your puppy is about ten weeks to adopt them. This is one of their puppy-adoption policies you must adhere to. Waiting for the perfect time to embrace your puppy guarantees you will adopt your Cavapoo when it has completed all the necessary socialization protocols and other important programs.
Puppies come with a microchip, making it easier to locate them in case they get lost in their new home.
Breeder Details:
5. Cavapoos R Us
Cavapoos R Us is a family-owned breeder that strives to deliver quality pups to locals in East Tennessee and beyond. The breeder has many positive reviews, indicating that you can trust them to deliver the best Cavapoos.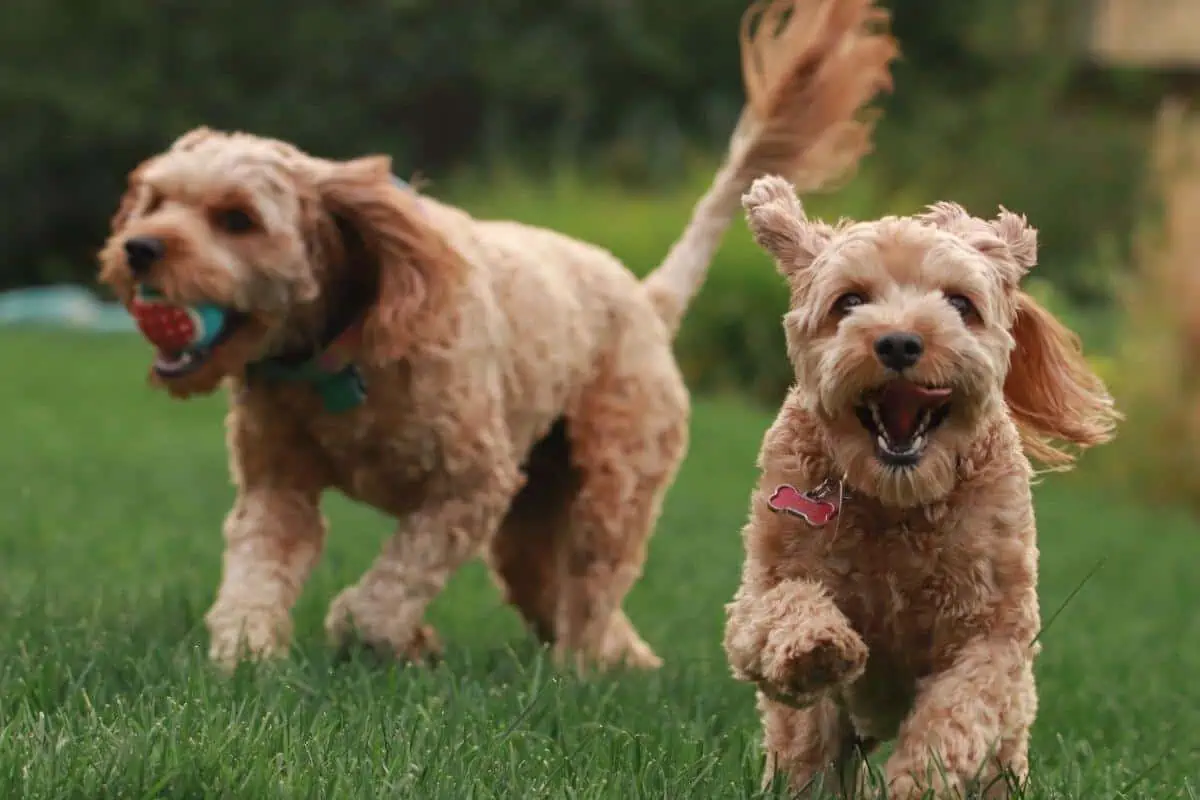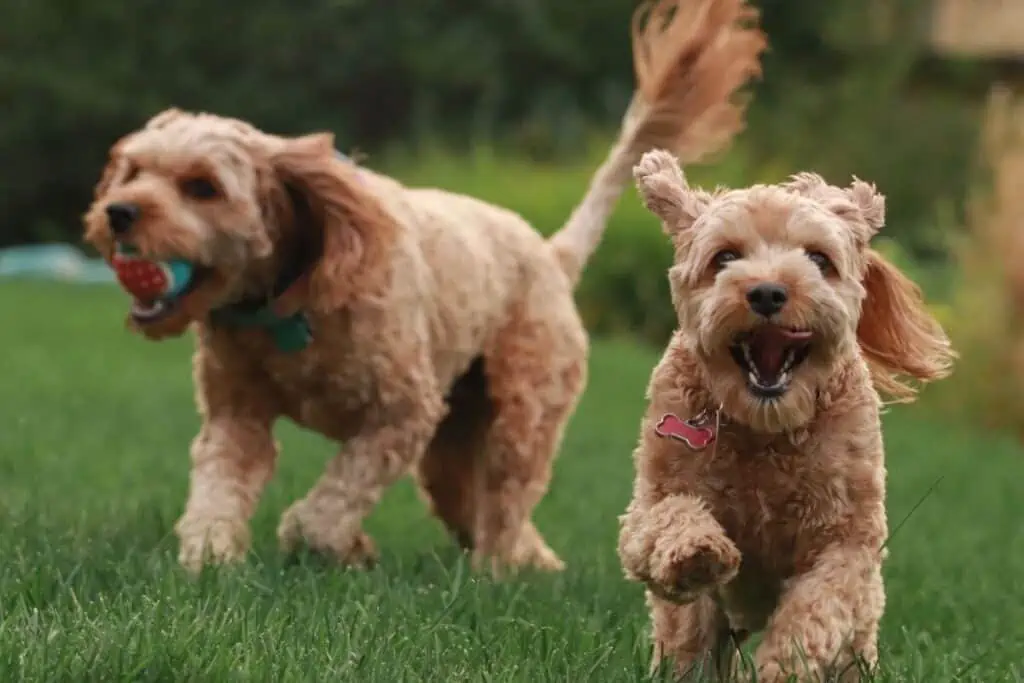 The breeder has Cavapoos with lovely temperaments and admirable social skills. They train their puppies right from a tender age. This helps to simplify the adoption process as puppies easily transition into their forever homes.
The health of their puppies is a crucial concern to Cavapoos R Us. They partner with certified vets to conduct regular health checks on their puppies. This ensures that no health issues go unnoticed.
When adopting your puppy from Cavapoos R Us, you get all the health records detailing that your Cavapoo is healthy and fit for adoption.
Breeder Details:
Conclusion
It's always a good idea to rely on the best Cavapoo breeders in Tennessee when searching for a pet to join your family. Reputable breeders know what it takes to prepare your puppy and ensure they are fit for adoption. The breeders featured in this guide are worth trying since they are not puppy mills and have a good track record.