Best Cockapoo Breeders In Washington (2023 Update)
Looking for the best Cockapoo breeders in Washington? Well, you've made the right choice. Finding a reputable breeder is never that easy, especially with the popularity of designer puppies.
Besides focusing on adopting a healthy puppy, it's worth paying attention to the specific breeder you want to work with.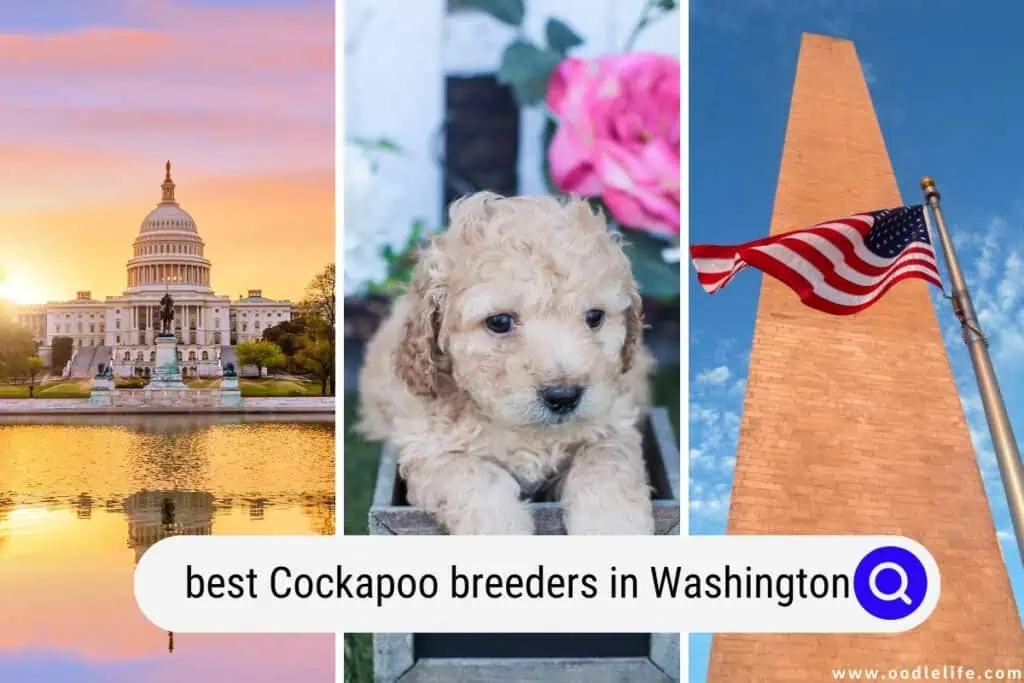 $300 2023 Discount!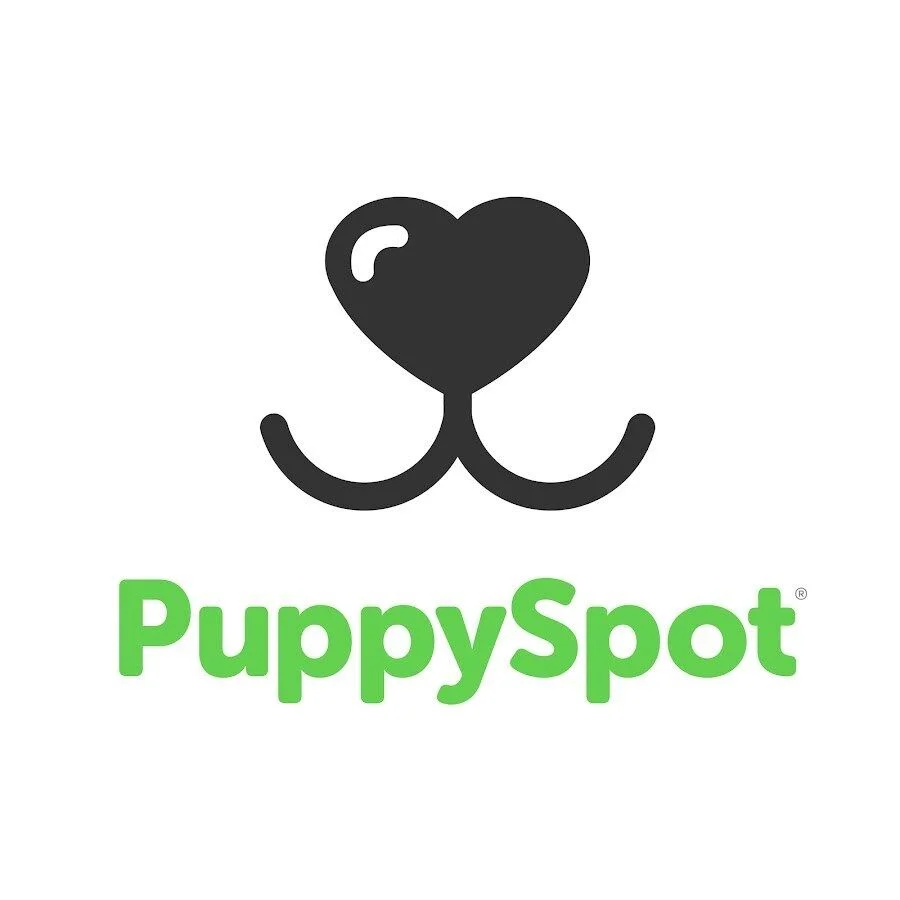 PuppySpot Adoption
PuppySpot is a reputable dog marketplace where you can browse and find compatible puppies right from the comfort of your home. They have placed over 200,000 puppies into homes in the US!
Click through and use the code PUPPY300 for $300 off any puppy adoption.
See Puppies and Save $300
Puppy mills have flooded the industry, and most want to take advantage of the increase in demand for designer puppies like Cockapoos. To ensure you don't fall into the wrong hands, here's a list of the best Cockapoo breeders in Washington.
1. Puppyland
A good breeder prioritizes the health of their puppies above everything else. Puppyland's goal is to offer quality Cockapoo breeds in Washington. They provide their puppies with a safe and friendly environment to grow and develop their social skills.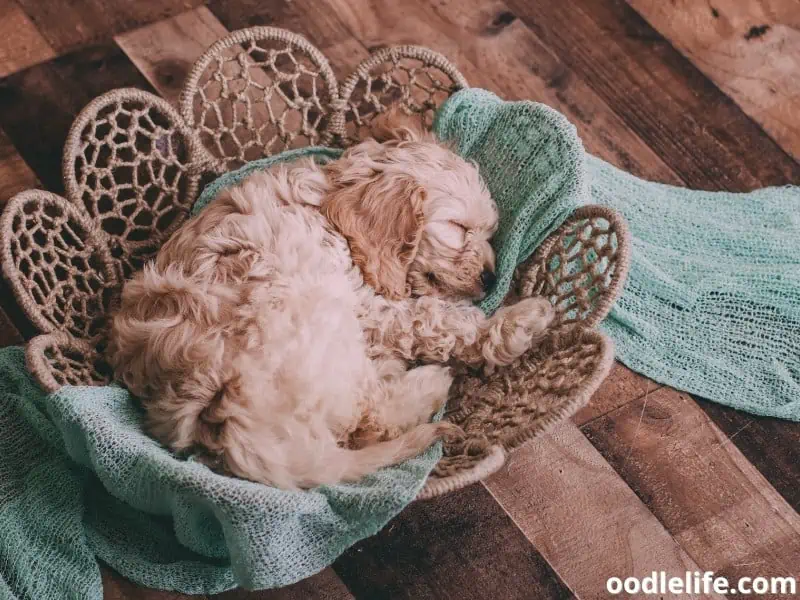 With Puppyland, you can easily access all the information you want about the puppy you're interested in taking home. For instance, you can know the age, sex, and the dog parents of the puppy. You can also check other qualities of the puppy, such as its size, energy, trainability, grooming, and disposition.
Puppyland has a fur-ver home program that strives to ensure all puppies find the perfect forever homes. This program also guarantees lifetime support once you adopt a Cockapoo from them.
What's more, the breeder has various financing options to ensure you can adopt a puppy even when you don't have enough cash upfront.
Puppyland offers various health guarantees for its pups. You have a 15-day viral warranty and up to a 2-year congenital and hereditary warranty. These health guarantees are there to give you confidence that you're working with a responsible breeder that strives to take good care of its puppies.
Contact Details:
Website: https://www.puppylandwa.com/
Phone: (253) 697-9984
Email: [email protected]
Location: Puyallup, Washington
PuppySpot provides an easy and convenient way to get a healthy Cockapoo. While searching for reliable Cockapoo breeders in Washington, you might have stumbled on PuppySpot as one of the breeders. It's quite popular since they have delivered happy puppies to over 200,000 families.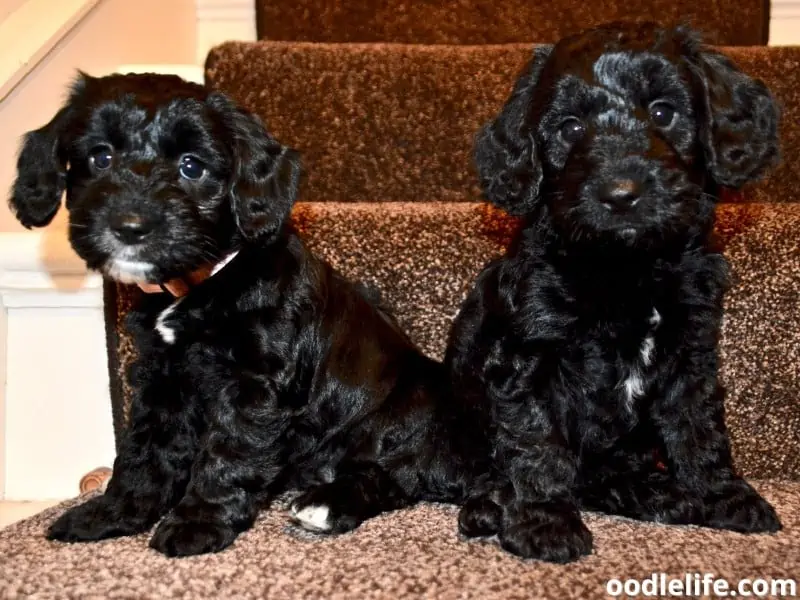 They also have over 15,000 positive reviews regarding their breeding services.
While PuppySpot gets its puppies from different breeders across the state, it's worth mentioning that all their breeders are vetted. The health of their dogs is an important concern, which is why PuppySpot only works with USDA-licensed breeders.
Guess what? If your puppy gets lost, they'll help you recover your lost furry friend using AKC Reunite. However, this only works when you join the AKC Reunite program.
PuppySpot isn't a puppy mill. In fact, they have zero tolerance for puppy mills since they don't raise puppies in good and safe environments. PuppySpot spends millions on screening breeders to ensure they comply with their strict breeding standards.
All these efforts guarantee that you bring home a healthy and fit puppy.
Contact Details:
Website: https://www.puppyspot.com/
Phone: (888) 671-0518
Email: [email protected]
Location: United States
3. Maranatha Cockapoos
Maranatha Cockapoos is a small, family-owned business that offers healthy pups with decent temperaments. Adopting a puppy from a breeder raising their puppies as their own is always recommended. This is because the breeder takes good care of their puppies and provides them with the love, care, and attention they need.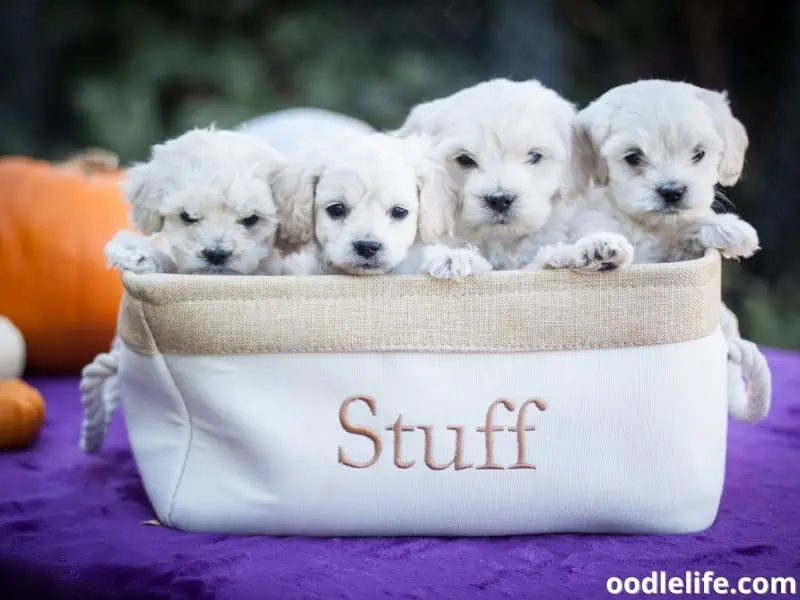 The breeder offers a 1-year health guarantee for their Cockapoos. This guarantees that your Cockpoo will be free from any life-threatening congenital complications.
Unlike other top breeders you'll interact with, Maranatha Cockapoos requires a small, non-refundable deposit of $300. Most breeders will require $500 or more.
Good Dog and the American Cockapoo Club recommends Maranatha Cockapoos as a reliable breeder of Cockapoos in Washington.
Contact Details:
Website: https://lindanewby5.wixsite.com/maranathacockapoos
Phone: (425) 377-9952
Email: [email protected]
Location: Lake Stevens, Washington
4. Echo Hills Ranch
Echo Hills Ranch also offers family-friendly designer pups. The breeder specializes in offering non-shedding designer puppies raised in a loving and family-friendly environment. Their dogs are an important part of the family and often socialize with adults and kids.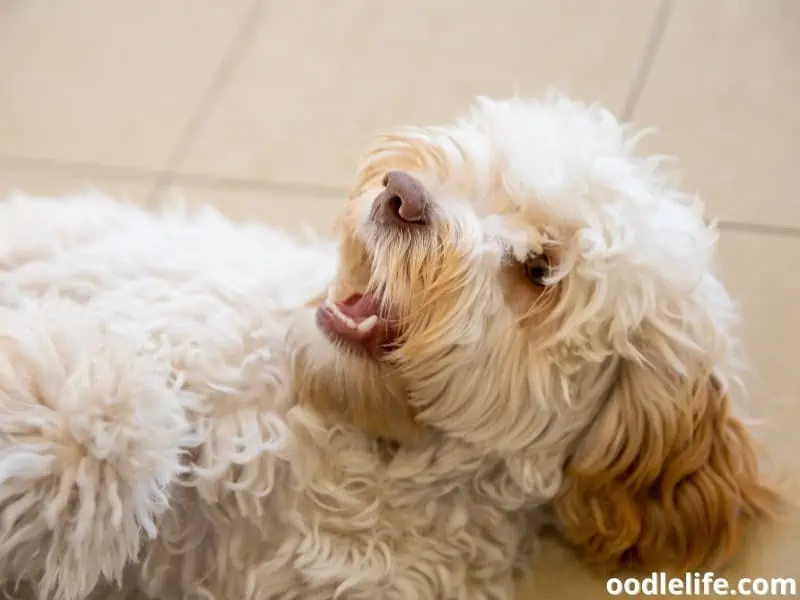 Adopting a Cockapoo from Echo Hills Ranch is wise since the breeder performs genetic tests on all their parent dogs. These health tests guarantee that parent dogs don't transfer DNA complications to their litter.
Echo Hills Ranch breeding facility sits on a 7-acre farm. This means that puppies have plenty of space to run and play around. The breeder also offers its puppies a comfortable living space.
Dogs enjoy living in a climate-controlled kennel where safety and comfort are paramount. Once you adopt a puppy from Echo Hills Ranch, you gain access to all the puppy's health records, including deworming, vaccinations, and heartworm treatments.
Your puppy also comes with a microchip to make it easier to trace it in case it gets lost. Contact Echo Hills Ranch for further details about what their health guarantee covers.
Contact Details:
Website: https://www.puppyofmine.com/
Phone: (509) 738-6792
Email: [email protected]
Location: Rice, Washington
5. Devin's Doodles
Devin's Doodles from Vancouver, Washington, is a sister breeder to Cockapoodledoo Ranch. This breeder specializes in offering different colors of Cockapoos, such as blue merle, chocolate merle, sables, reds, roans, parti, creams, and many other color variations. You can choose a Cockapoo based on your color preference or the puppy's social attributions.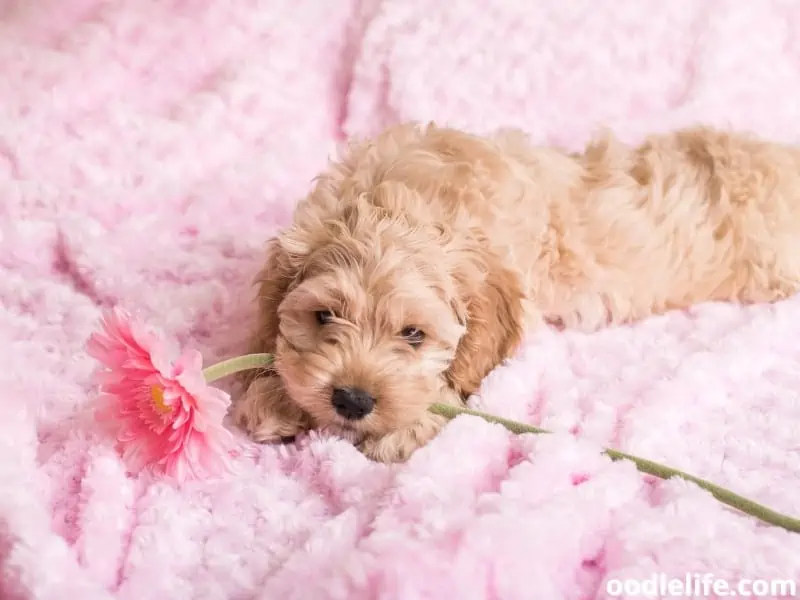 Getting a puppy from Devin's Doodles ensures you make the most of their health guarantee, head-to-toe wellness exams, current vaccinations, and a microchip. The breeder also gifts you a small bag of quality puppy food and a scented blanket or toy. With these items, your Cockapoo will experience a smooth transition into its new forever home.
Devin's Doodles takes the health of its puppies seriously. As a result, dog parents must undergo rigorous health checks to determine whether they are healthy and fit. This breeder only offers litter for adoption in family homes, not puppy mills.
They have the best interest of their pups as they strive to ensure they live in the best homes.
Contact Details:
Website: https://www.devinsdoodles.com/
Phone: (760) 628-8349
Email: [email protected]
Location: Vancouver, Washington
6. Happy Tails Cockapoos
Happy Tails Cockapoos is another reputable breeder that offers its puppies a comfortable and safe environment to grow. They raise their puppies as their own, meaning they shower their dogs with love and care.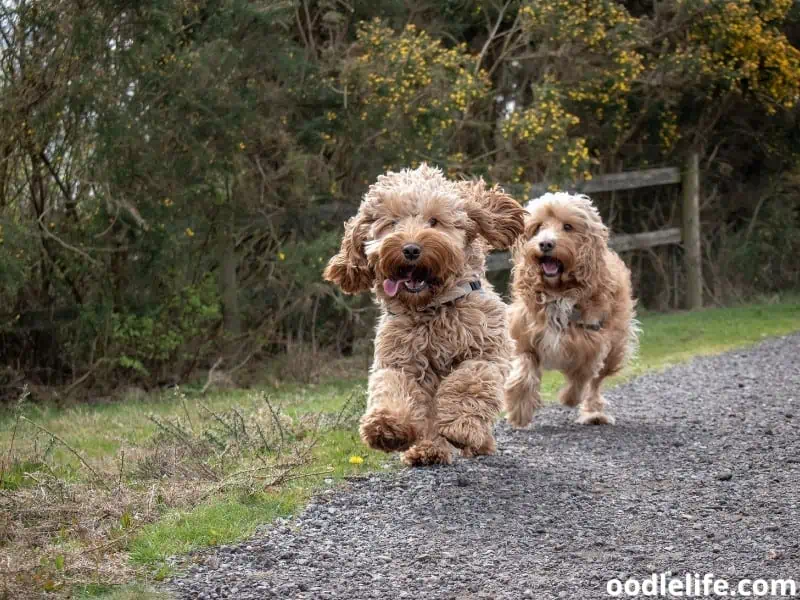 The breeder also offers a 2-year health guarantee on their puppies. This is just an indication that they have confidence in the quality of their breeds.
Puppies from Happy Tails Cockapoos have admirable social skills and are quite intelligent. All puppies undergo thorough screening before adopting them. This helps to ensure you don't adopt a puppy with health issues.
It's also an important step that ensures you're happy with the little bundle of joy you take home.
Happy Tails Cockapoos can deliver your Cockapoo to your doorstep at a small fee. Contact the breeder for additional information about delivery and what their health guarantee covers.
Contact Details:
Website: https://www.happytailscockapoos.com/
Phone: (509) 550-3369
Email: [email protected]
Location: Newport, Washington
Conclusion
Finally, you now have a list of the best Cockapoo breeders in Washington state. Finding your perfect furry friend doesn't have to be all about compromise. With the options listed herein, you can rest assured to bring home a healthy puppy to join your family.