11 Best Cocker Spaniel Breeders In California (2023)
Looking for the best Cocker Spaniel breeders in California?
There are many lists like these online, but I noticed that some are outdated, and some breeders are not in California anymore.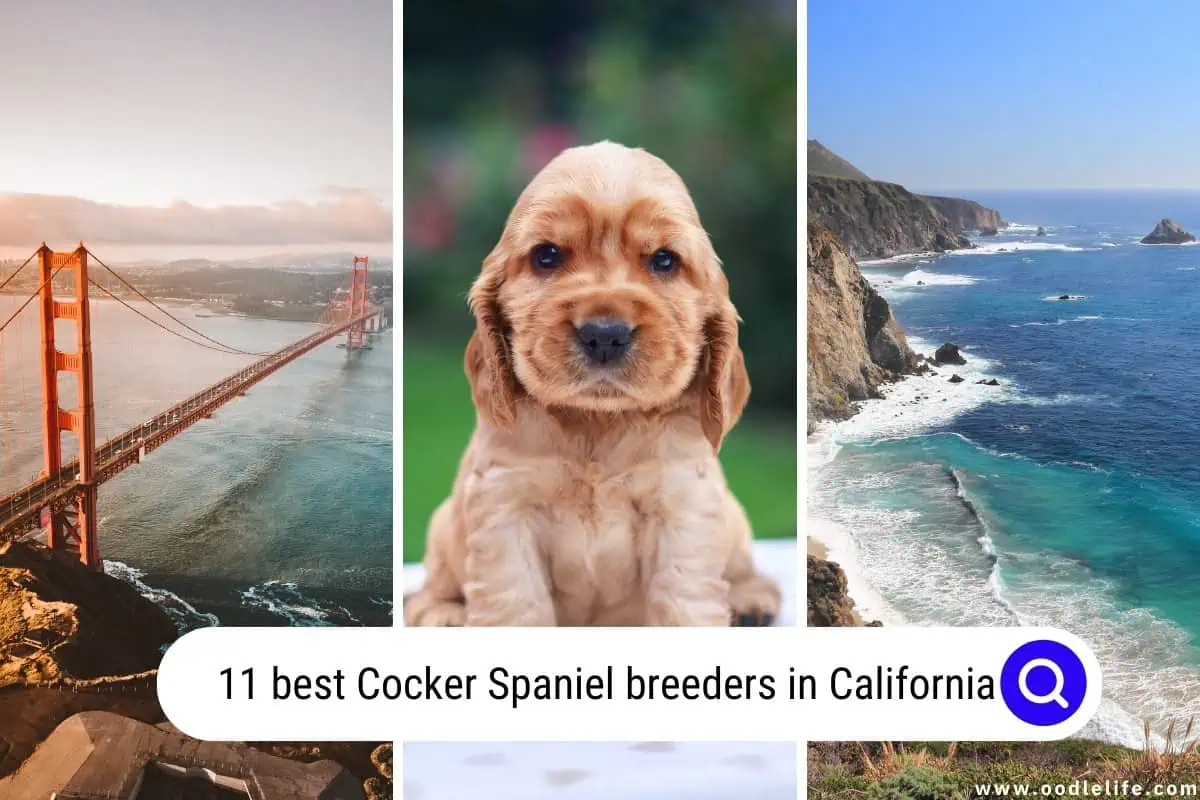 $300 2023 Discount!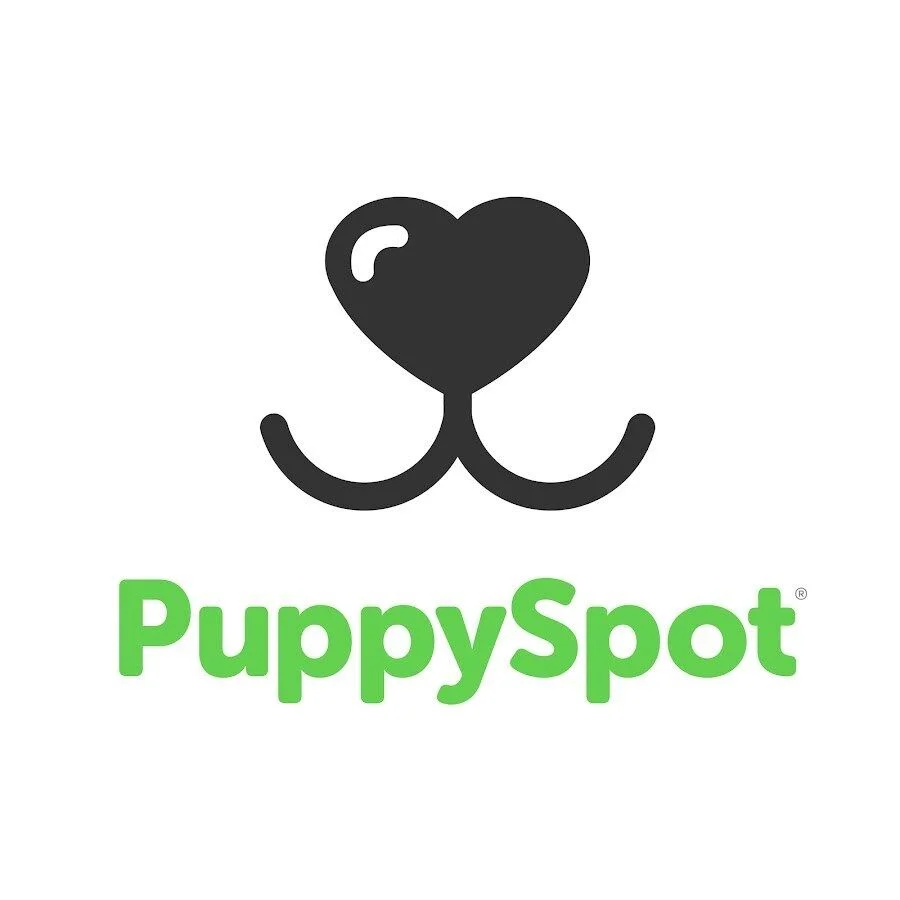 PuppySpot Adoption
PuppySpot is a reputable dog marketplace where you can browse and find compatible puppies right from the comfort of your home. They have placed over 200,000 puppies into homes in the US!
Click through and use the code PUPPY300 for $300 off any puppy adoption.
See Puppies and Save $300
Whether you want a Cocker Spaniel immediately or are willing to wait, you can try the following providers. I have chosen those that are well-known and reliable.
1. California Cockers
California Cockers is based in Tulare, California. Summer Stanley, a long-time Cocker Spaniel breeder, owns it. They breed and care for the dogs on a large family farm.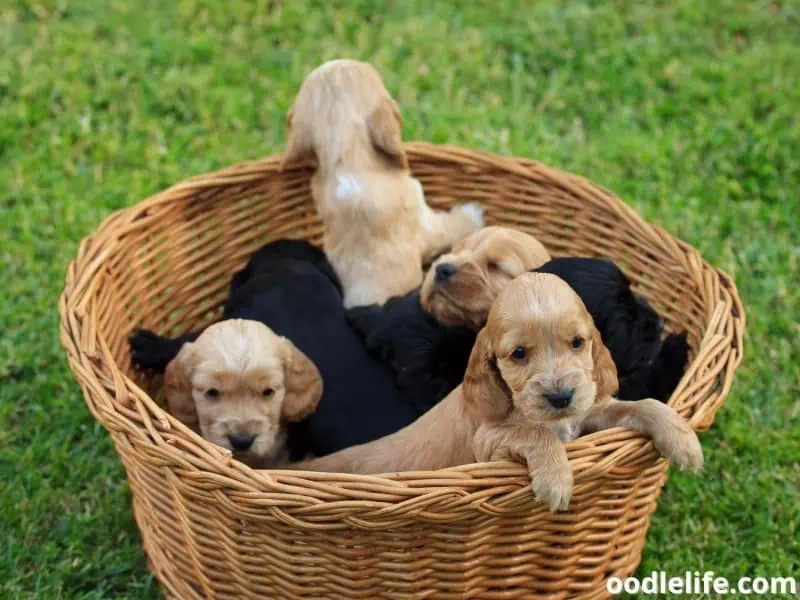 Cocker Spaniel fans are welcome to come play with the dogs, even if they do not intend to adopt them.
As with AKC-registered breeders, Summer Stanley will provide dog-care advice to those who will adopt her puppies. Her website contains photo galleries of the latest litters, as well as past ones.
According to the website, puppies from the most recent litter are already crate- and potty-trained, doggy-door trained, and completely vaccinated. They come along with the kibble they have started weaning with, some puppy toys, vitamins, and ACK papers.
Stanley advises those who want a Cocker Spaniel puppy to contact them ahead of time so they can put them on a waitlist. You will have to pay a $300 deposit to reserve a puppy, and this payment will be applied to your adoption fee.
Contact Details:
Website: https://californiacockers.com/
Phone: (559) 909-0270
Email: [email protected]
Location: Tulare, California
2. Timeless Cocker Spaniels
Timeless Cocker Spaniels is a hobby breeder (member of a breeder organization housing dogs in their private residence) in Northern California. They allow their dogs to stay in their home rather than a separate dog kennel because they view them as members of the family. Available colors are red and buff.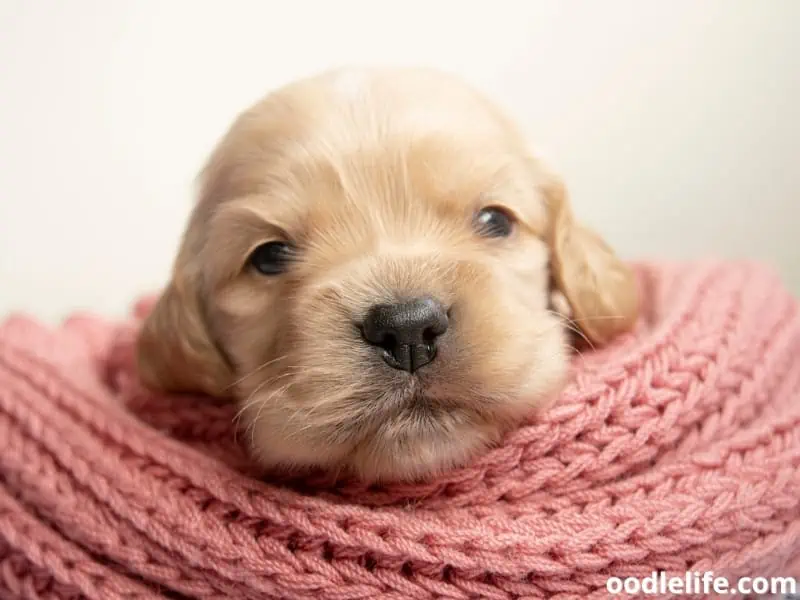 The owners of Timeless Cocker Spaniels are members of two Cocker Spaniel carer organizations: the American Cocker Spaniel Club (the California branch of the organization recommends them) and the Bay Cities Cocker Spaniel Club. They have received the AKC Breeders of Merit award and let their dogs participate in AKC dog shows.
Being small breeders, they have litters only infrequently. So they ask clients to contact them if they plan to adopt some puppies from a potential future litter. They can also refer them to other reputable Cocker Spaniel breeders.
The website provides the names of the breeders and detailed descriptions of the dogs. It contains links to additional information about each puppy's pedigree and health testing results.
Contact Details:
Website: http://www.timelesscockers.com/
Location: Northern California
3. Quail Ridge Farm
Owned by Vicky Saxton, Quail Ridge Farm is stationed in San Juan Bautista, California. This 39-acre farm harbors quality, hand-raised Cocker Spaniels and some Arabian horses.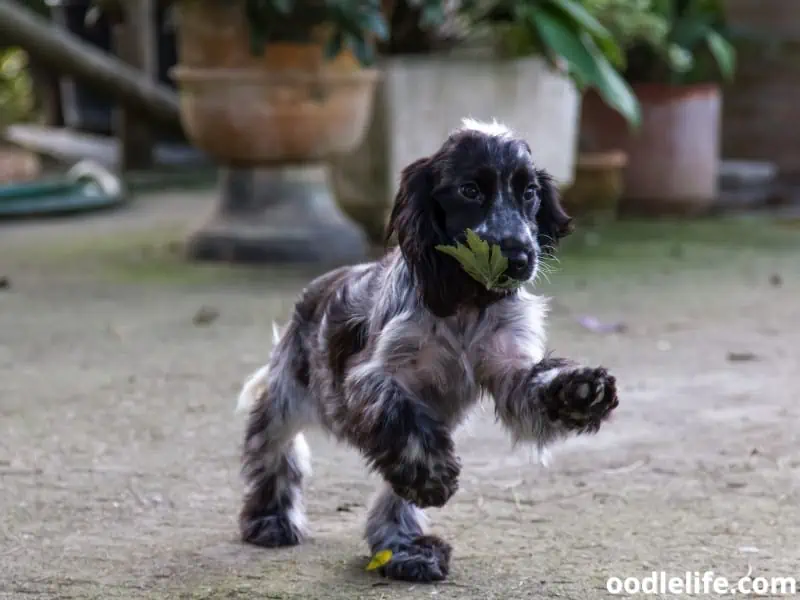 Vicky says that the large area allows the dogs to roam freely, giving them the exercise they need to be healthy.
Saxton and her companions follow a responsible breeding program to ensure their puppies will be in top shape. They give their puppies "enrichment methods" that will help them cope with and thrive in their forever homes, such as socialization with other pets, touch desensitization, sound stimulation, and more.
They offer a year-long "Health Guarantee" that proves their puppies are purebreds and that their parents have undergone health testing. They also promise to disclose any genetic defects if they become aware of them.
Available Cocker Spaniels from Quail Ridge Farm are black, black and tan, and buff. All of their tails are docked.
The breeders send the pups home with microchips and AKC registration paperwork. You can pick them up at their California home base or at the San Jose international airport, or have the breeder fly them to the airport closest to you.
Contact Details:
Website: https://www.gooddog.com/breeders/quail-ridge-farm-california
Location: San Juan Bautista, California
4. Lynann English Cockers
Lynann English Cockers is a breeder of champion Cocker Spaniels in California. Its owners, Lynda and Robert Gall, have bred and raised world-renowned English Cocker Spaniels from 1970 until now.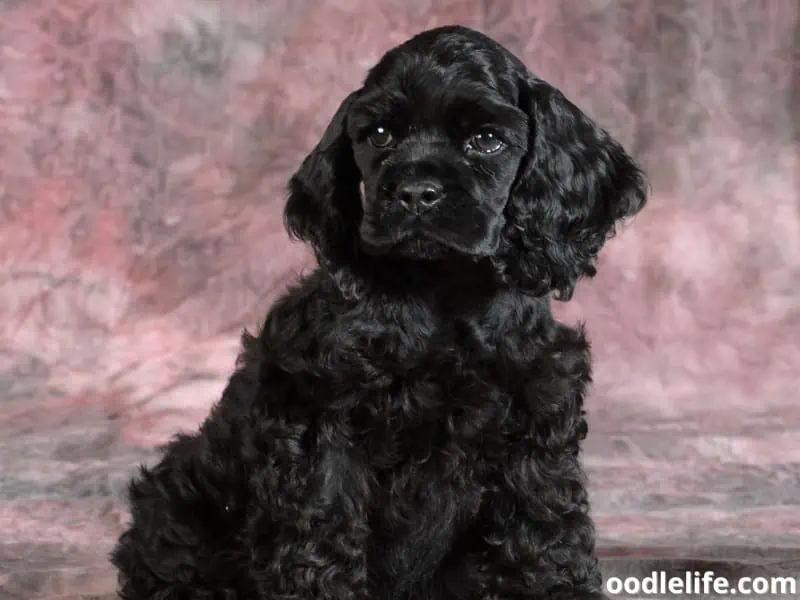 Lyn and Robert have received AKC's Breeders of Merit award. They are esteemed members of the official English Cocker Spaniel Club of America and the regional English Cocker Club of Southern California, having been with these groups for 25 and 30 years, respectively.
In addition, they are the all-time winners of the Owner, Breeder, and Handler for Specialty Best of Breeds award, and they boast of winning 28 specialty awards.
Their breeding program aims to give Cocker Spaniels good health and temperaments. Their son helps them breed and watch over the dogs.
You can read a lot of information about Cocker Spaniels on their blog, as well as buy pet supplies and Cocker Spaniel-related items. If you are interested in adopting a Cocker Spaniel from these breeders, you may reach them via their phone, email address, or contact form.
Contact Details:
Website: http://www.lynann.com/
Phone: (805) 498-5347
Email: [email protected]
Location: Newbury Park,, California
5. Cuttin Blue Farms California
Cuttin Blue Farms has been raising and training Cocker Spaniels and Quarter Horses in San Diego, California for over 30 years. They help families adopt AKC-registered American Cocker Spaniels. Other than that, they rescue dogs and train them, regardless of their breed.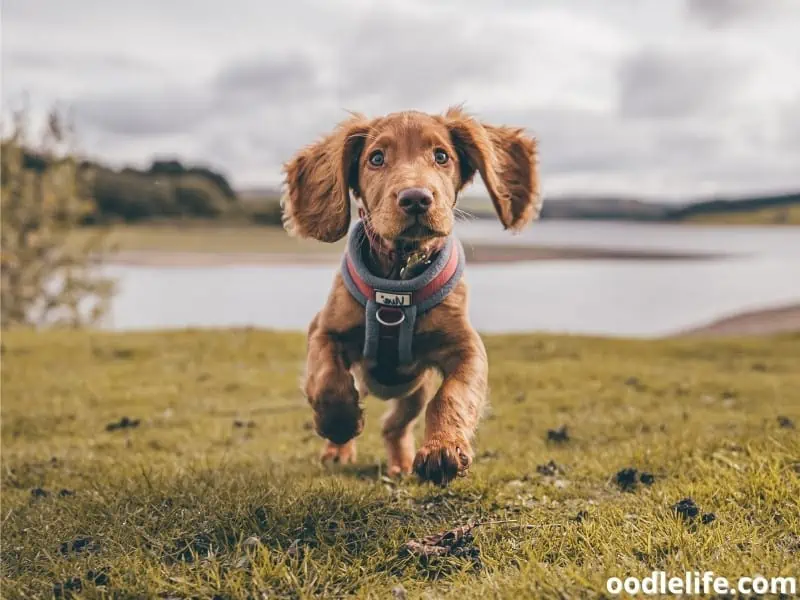 This dog-friendly farm also serves as a doggie retreat facility where dogs and pups alike can receive 5-star treatment, including TV, air-conditioning, and heating. They also get access to soft pillows and other amenities.
Their main passion and focus is service dogs, and they and their partners work with a range of service dog needs. They train Cocker Spaniels and other dogs on basic obedience skills in their service dog training programs.
When it comes to adoption, Cuttin Blue Farms requires a puppy deposit of $500. They ask clients to provide details of their desired sex and color of pup from future Cocker Spaniel litters.
Contact Details:
Website: https://cuttinbluefarms.com/
Phone: (760) 509-5257
Location: San Diego, California
6. Bellamy
Established in 2003, Bellamy English Cocker Spaniels is an exclusive English Cocker Spaniel breeder on a Gardnerville farm in Northwest Nevada, California. Bellamy's workers comply with AKC breeding standards. They are associated with the English Cocker Spaniel Club of Northern California and its national counterpart, the English Cocker Spaniel Club of America.
Bellamy Kennels is dedicated to producing only the highest quality Cocker Spaniels, always aiming to improve the qualities of the breed. The owner of Bellamy Kennels is proud to be a member of the National Parent Club and the Canadian Kennel Club, aside from the regional and national Cocker Spaniel clubs.
Since Bellamy is smaller compared to other Cocker Spaniel breeders, they only have limited puppies available. The owner suggests visiting the English Cocker Spaniel Club of America, the National Parent Club, and the English Cocker Spaniel Advice and Resource Facebook Group to find Cocker Spaniel breeders with puppies available for adoption.
Contact Details:
Website: https://bellamykennels.webs.com/
Email: [email protected]
Location: Gardnerville, California
7. NorCal Cocker Rescue
A group of animal welfare volunteers founded NorCal Cocker Rescue, a dog rescue organization that specializes in Cocker Spaniels, in 2013. It is located in Sacramento, California, and serves the Northern California region.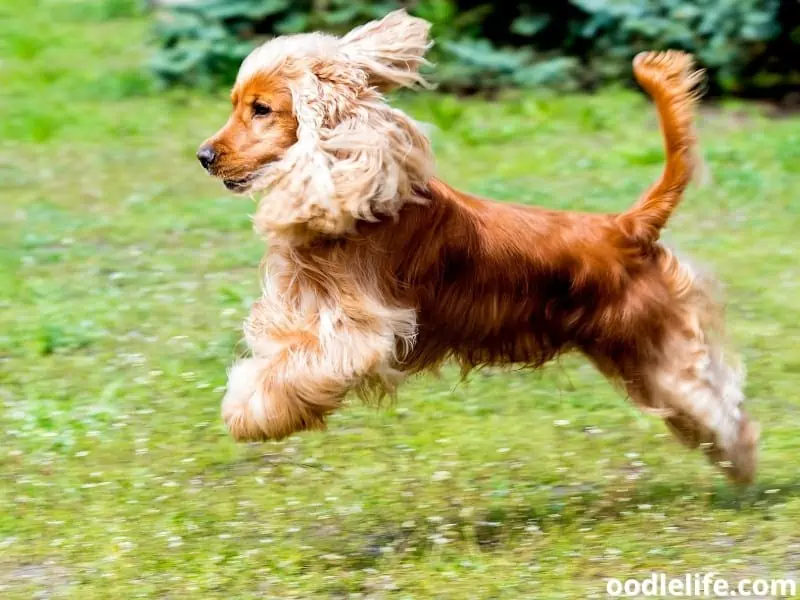 NorCal Cocker Rescue works with public shelters to find Cocker Spaniels caring homes. They retrieve Cocker Spaniels, especially those that are at risk, from these shelters and take care of them until they can find a suitable family that will adopt them.
Note that, as they are rescues, dogs from Norcal Cocker Rescue may be older dogs. The benefit of this is that you may not need to wean or potty-train them.
NorCal Cocker Rescue is a non-profit organization, so you don't have to pay anything to adopt a Cocker Spaniel from them. Consider getting a dog instead of purchasing one from a breeder— doing so will help you save canine lives. 
Contact Details:
Website: https://www.norcalcockerrescue.org/
Phone: (408) 761-5414
Email: [email protected]
Location: Cameron Park, California
8. Adopt A Pet
AdoptaPet.com is a dog adoption service that places dogs of different breeds, including Cocker Spaniels, in homes looking for pets. The advantage of using this website is that a lot of dog owners post there. If you want a Cocker Spaniel immediately, consider using an adoption site instead of paying to be included on a waitlist.
The owners of the Cocker Spaniels have listed information about their dog, including their story about why they are putting it up for adoption. You can also find their contact details there, so you can talk to them directly if you are ready to adopt their pet.
Contact Details:
Website: https://www.adoptapet.com/
Email: [email protected]
Location: United States
9. American Kennel Club (AKC) Marketplace
The American Kennel Club was founded way back in 1884 and is now known as a trusted authority when it comes to dogs. Over the years, the organization has brought dog owners, dog experts, and dogs together and launched numerous activities.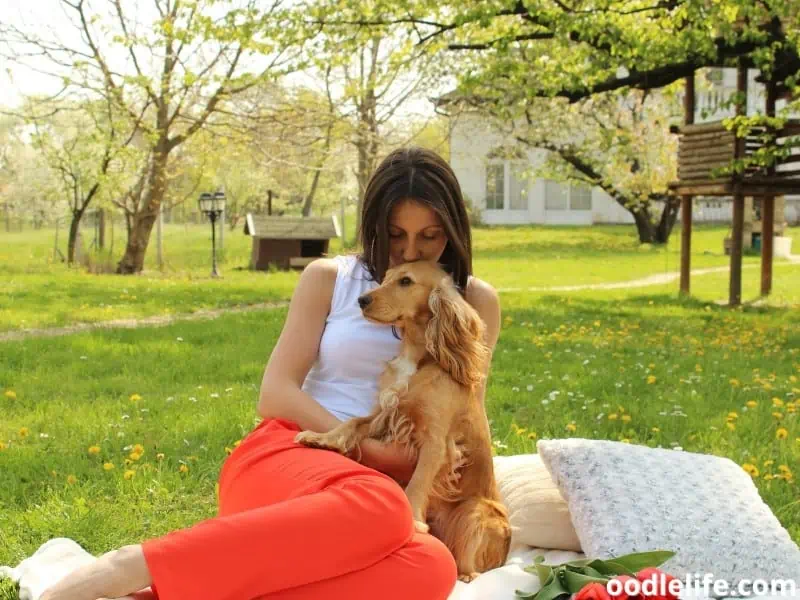 The organization is committed to promoting canine health, providing education about responsible dog ownership, and protecting dog owners' rights. In line with this, they have created informative websites, including the AKC Marketplace, where dog lovers can get a dog from a reliable breeder in a specific area, such as California.
The AKC Marketplace connects dog searchers with breeders passionate about taking good care of their dogs. Aside from this, it provides clients with the tools they need to bring home their perfect puppy.
The AKC carries out health screenings and kennel inspections to monitor the status of breeders' dogs. They also keep their breeders up-to-date on the best and latest breeding practices through their canine college program.
AKC's puppy adoption service lets clients choose a puppy based on the following criteria: breed, gender, size, and availability. It can also help you decide if you want a champion breed or a regular breed, and if you want an AKC-awarded breeder.
When you get a Cocker Spaniel from the AKC, you can expect the breeder to give you individualized guidance in caring for your dog. You can also read many expert-written articles about Cocker Spaniels and other breeds on their site.
Contact Details:
Website: https://marketplace.akc.org/
Phone: (212) 696-8200
Email: [email protected]
Location: United States
PuppySpot is a puppy adoption website with its physical headquarters in Culver City, California. It has matched 200,000 pups of various breeds with 200,000 or more households since 2004. They also have at least 3,000 active breeders.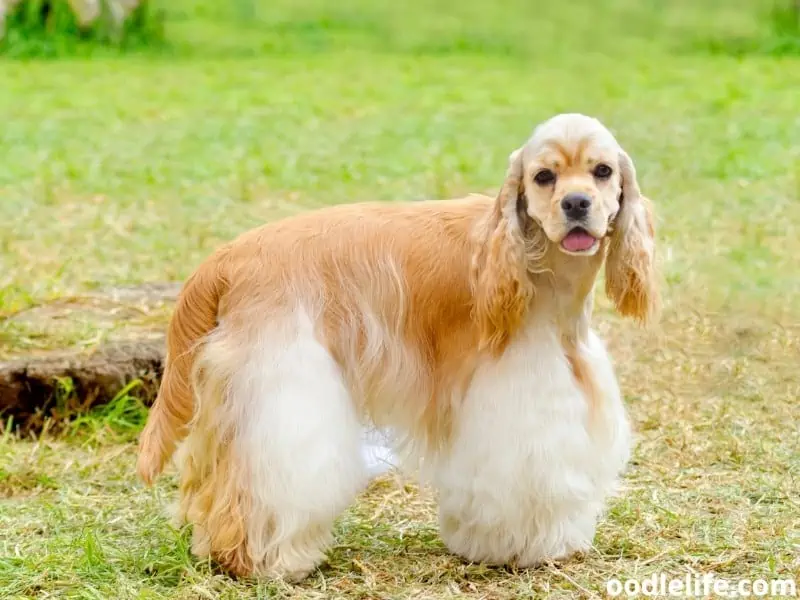 PuppySpot CEO Greg Liberman mentions that he is a "puppy matchmaker," helping clients acquire puppies from responsible breeders. To ensure that the pups are well-cared for, they have a breeder compliance team and a 40-page list of regulations.
Liberman says that the breeders must follow health, exercise, and vaccination protocols, and they must consistently send them updates. He reveals that this long-running puppy adoption service is quite strict about accepting breeders. They typically accept fewer than 10 percent of dog breeders.
The customers have to undergo a vetting process, too. They are required to complete a thorough questionnaire about what they are looking for in a pet and what they can give the pet once they have it.
The adoption company will then consider all these details to see if they are a good match for each other. For instance, a dog that needs a high level of activity won't be given to someone living in a tiny apartment.
To use PuppySpot's website to get a Cocker Spaniel, you must sign up for an account first. When you're done, select Cocker Spaniel as "Dog Breed" and specify the age and color you prefer. You will be given a list of dogs; choose those that you want to adopt. The breeder will then contact you, and if things go well, they will transport the puppy to your location.
Contact Details:
Website: https://www.puppyspot.com/
Phone: (888) 671-0518
Email: [email protected]
Location: United States
11. Good Dog
Good Dog is similar to PuppySpot, as it is a user-friendly website that provides good quality dogs. However, unlike its rival, the Good Dog site offers lists of dogs that are good with families and for those with allergies. It also lets clients choose if they want to get a pet from a breeder or dog shelter in a particular location, and if they want a purebred or crossbred dog.
Good Dog lets you choose between Cocker Spaniels and English Cocker Spaniels. The AKC considers these two as separate breeds.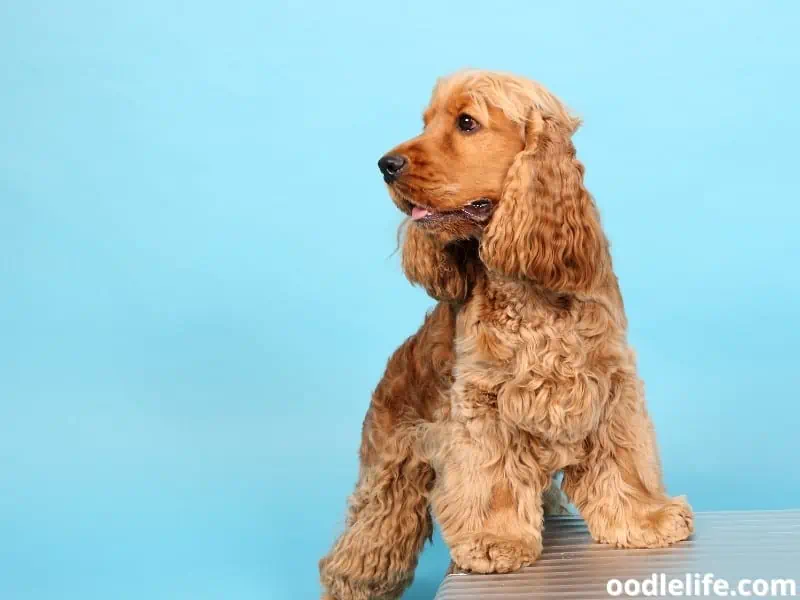 Another thing that differentiates Good Dog from other adoption sites is that you give your zip code, and you can choose the scope of your searches from 0 miles to 1,000 miles.
Like with PuppySpot, Good Dog allows you to select the color of your Cocker Spaniel. However, instead of giving options for age, the website gives options for attributes in the case of Cocker Spaniels. You can pick between dogs with natural or docked tails.
If you want to learn more about taking care of your would-be pet, you can click on its "Learning Center" so you can read helpful articles about topics like preparing financially for a dog, how to bring a new dog home, dog breeds that are friendly with cats, and more.  
Contact Details:
Website: https://www.gooddog.com/
Phone: (855) 446-6336
Email: [email protected]
Location: United States