Best Type of Dog Grass Pad Is Best for Your Balcony (DIY and Bought)
If you're one of the nearly 40% of Americans who own a dog, you may have noticed it can be a hassle to take your dog outside every time they need to pee.
This is where using a dog pee pad comes in handy! Using a dog grass pad for balcony provides a designated spot for your dog to go potty, allowing you to avoid any accidents or messes around the house.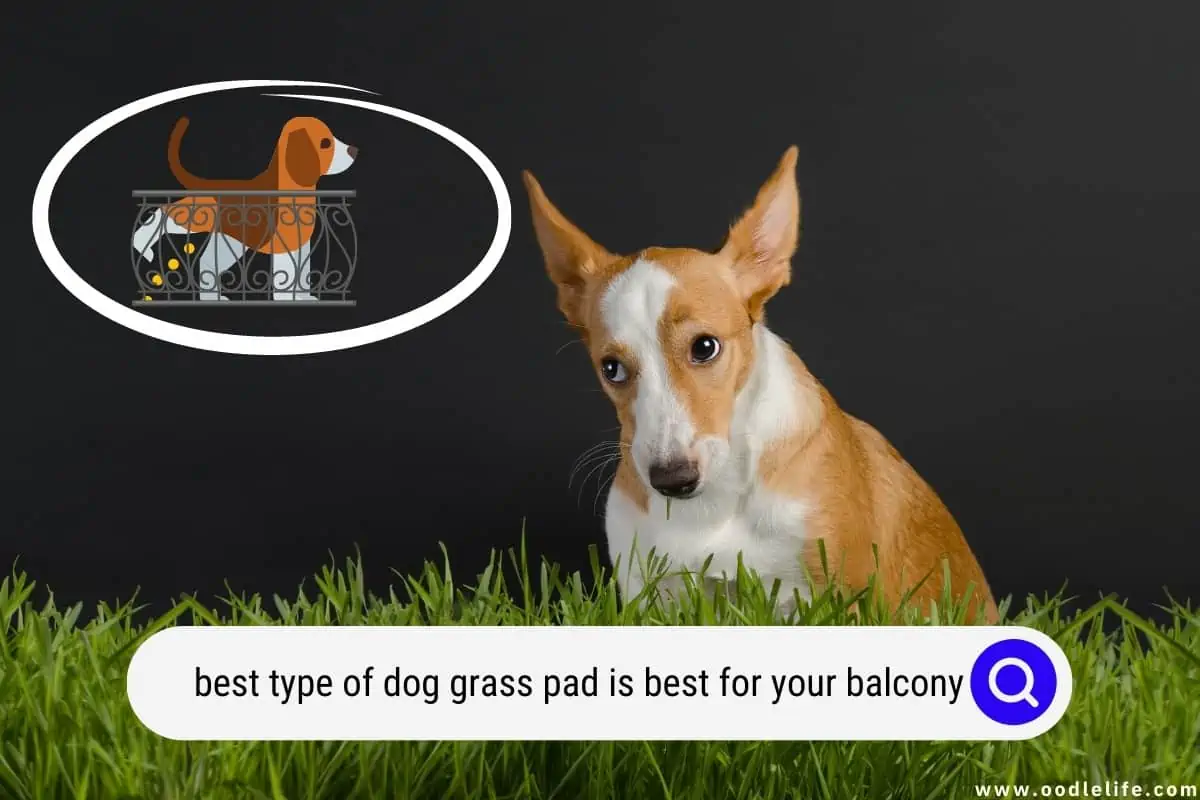 With so many different types of dog grass pads on the market, it can be tricky to choose the right one. Keep reading to find the perfect dog grass pad for your balcony!
What Is a Dog Grass Pad for Balcony?
A dog grass pad comprises synthetic fiber or real grass. Dog grass pads are a great option for your balcony, as they provide a designated area for your dog to relieve themselves. No more damage to your plants or furniture!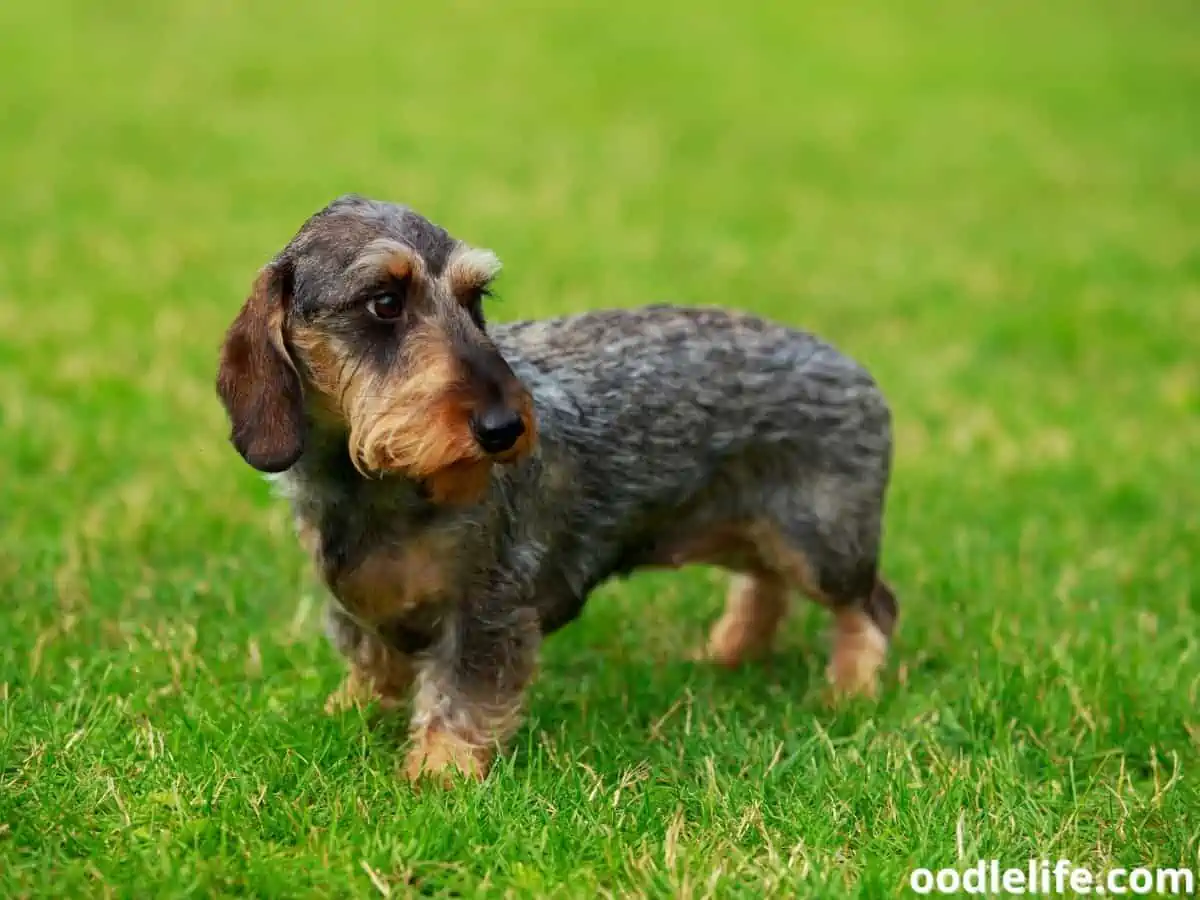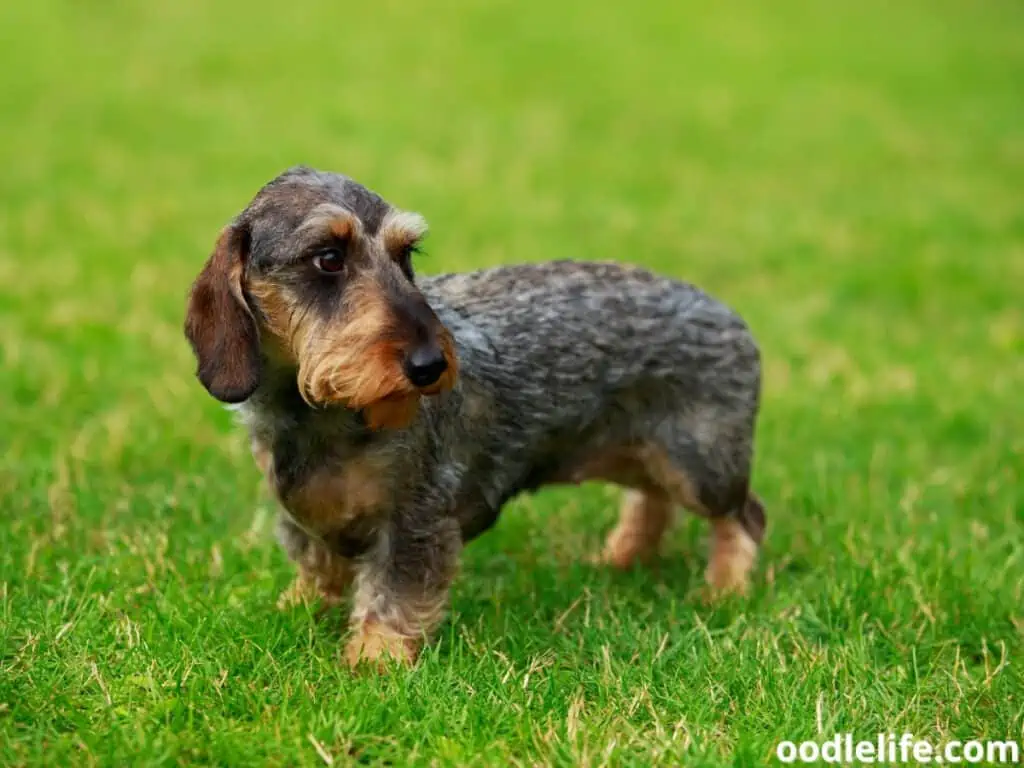 DIY Grass Pad
Making your own DIY dog grass pad is a great way to ensure that your pet always has a comfortable surface on which to stand. 
You'll want to measure the size of your balcony and buy a piece of turf or artificial grass that is the same size or slightly larger. Cut the turf or artificial grass to fit the area you have measured out. Place this on top of a drainage dish or container.
Staple or glue the edges of the turf or artificial grass to the fabric to keep it in place. You can find super detailed instructions here on making the perfect dog pad.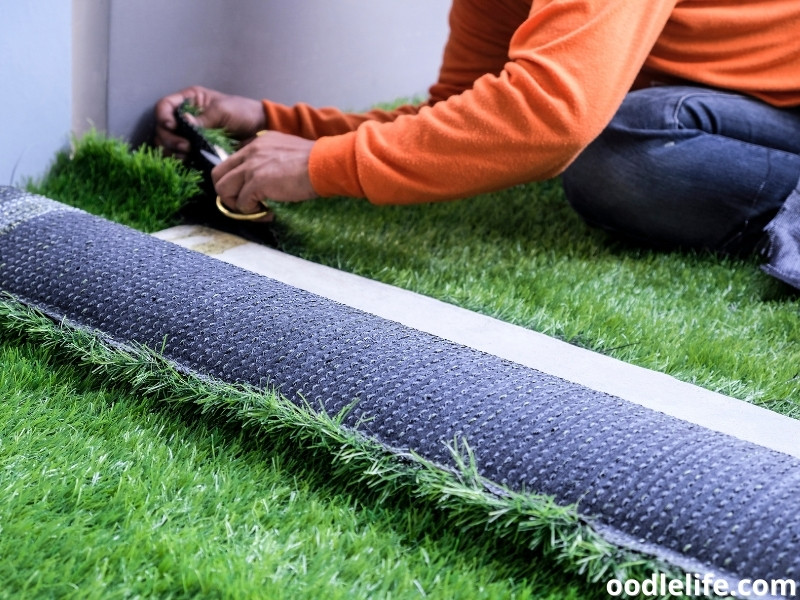 Buying a Grass Pad
If you don't have the time or inclination to make your dog grass pad, there are options for sale. There are a few things to keep in mind when choosing a store-bought grass pad:
Make sure the grass pad is the correct size for your balcony.
Choose a grass pad made from durable materials that can withstand the weather and wear and tear from your pet.
Look for a grass pad with good drainage so water doesn't pool on the surface.
Make sure the grass pad is easy to clean and maintain.
After combing through reviews, asking friends, and trying some out with my dog, here are the best dog grass pad for balconies:
Loobani
The Loobani comes with a two-pack of the artificial grass mat. You can use one while the other dries. The pad comes with a drainage hole that collects liquid into a collection tray for easy drainage and cleaning, and the collecting tray is easy to drain and clean.
LOOBANI 35in x 23in Replacement Artificial Grass for Dogs, Potty Grass Mat with Drainage Holes, Super Easy Cleaning(1 Pack)
EXCELLENT DRAINAGE - The artificial grass pad has excellent drainage and can quickly drain urine to prevent pet's paws from getting wet, helping you have a clean and tidy home without mess!
PET ARTIFICIAL GRASS SIZE - The size of the pet grass is 33.2 x 21 inches, grass blades are 1.38" long. It is compatible with the LOOBANI 35x25 inch large potty tray. Grass is super soft and lush —...
EASY TO CLEAN & LOW MAINTENANCE - The grass is easily washable - all you need is a hose, and everything is gone. Fast and easy cleaning. It is very light, portable, and soft. it doesn't require...
PET PERFECT TRAINING TOOL - Potty training is one of the first things you will have to teach your dog to do, and it is usually a messy process. Getting a dog grass pad to help you in that process can...
SUITABLE FOR ALL PLACES - Our replacement grass mat is very light, portable, and soft. So you can use it in different places, like garages, hallways, balconies, patios, or gardens to protect real...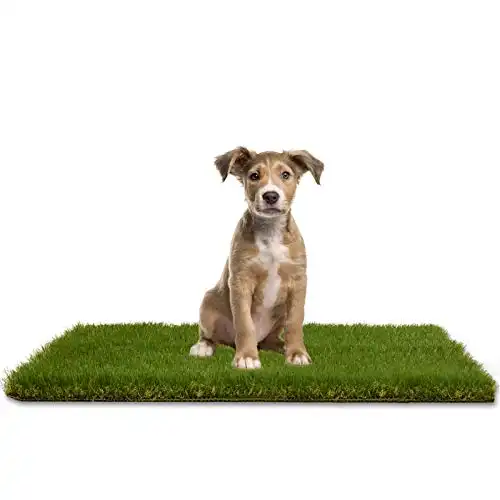 We earn a commission if you make a purchase, at no additional cost to you.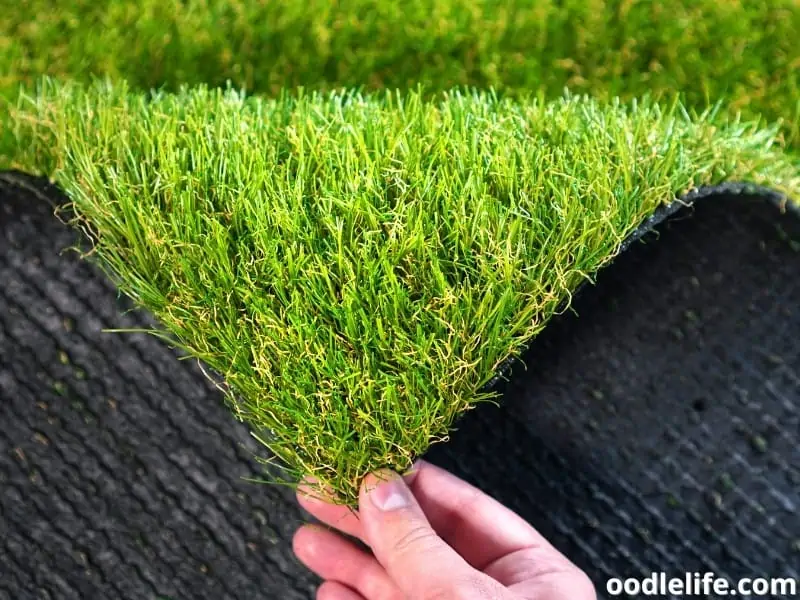 The Fresh Patch Disposable Dog Potty is great for those looking for an easy and convenient way to take care of their pet's needs. There are many benefits to using a sod mat: you can use it indoors or outside on your balcony.
We earn a commission if you make a purchase, at no additional cost to you.
It helps your dog stop going potty indoors and is odor-free. The Fresh Patch kit comes with everything you need to get started, including a grass mat and drainage tray.
The sod soaks up liquids but there's no dirt your dog could dig up. The company grows the grass in the USA so it's local. When done with this product, you can toss the whole thing out.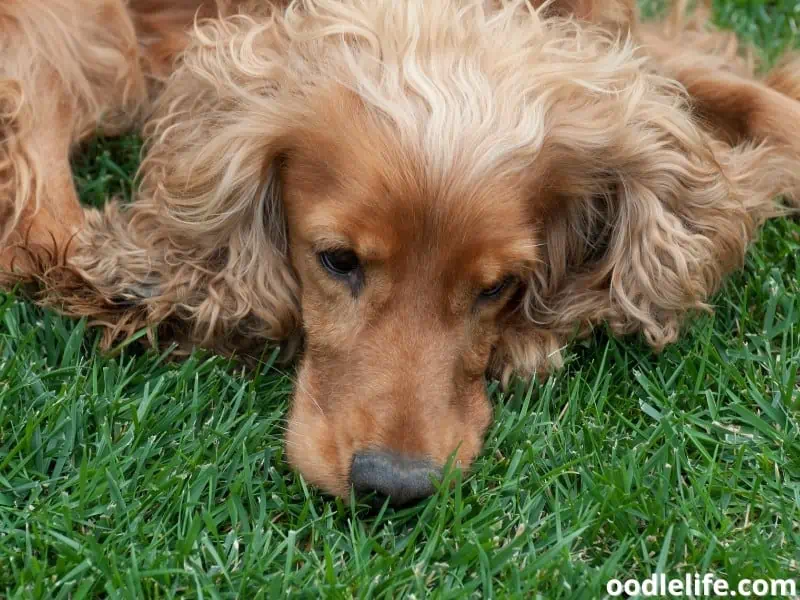 DoggieLawn
Like turf outside, the DoggieLawn absorbs smells and liquids quickly. This is a great no-clean option for you. Dogs prefer to go to the bathroom on real grass, so DoggieLawn will be a great fit for them.
DoggieLawn Real Grass Puppy Pee Pads - 24 x 20 Inches - Perfect Indoor Litter Box for Dogs - No Mess, Easy-to-Use Turf Potty Training for Pets - Eco-Friendly Disposable Bathroom with Real Living Grass
THE NATURAL CHOICE: Our grass is deal for using as an outdoor or indoor puppy potty. Our real natural grass absorbs smells and eliminates odors the same way actual turf does. Our grass in a box system...
DOGS LOVE IT: There's nothing that comes more naturally for your doggy than doing their business in fresh green pads of real grass. Whether you're just out working all day and they need an inside...
SIMPLE TO USE: Just set out your pad and encourage your dog to use it once they have to go. Then when you're out at work they'll naturally go to it when they need relief. Once it's time for a...
ECO-FRIENDLY: Our system is completely natural, since it's real grass, and won't end up in landfills for hundreds of years like plastic pee pads! It's the easiest to clean up, easiest to use, and...
YOUR DOG'S BACKYARD IN A BOX: DoggieLawn was started to help pet owners live a better life with their furry companions. We provide a better solution to traditional plastic pee pads. Whatever you need...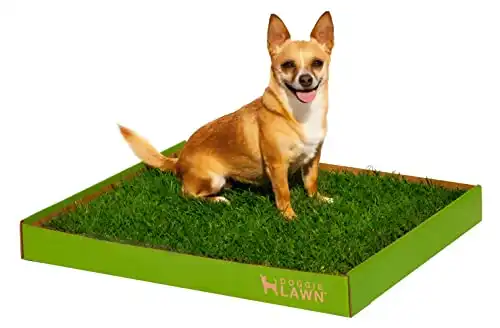 We earn a commission if you make a purchase, at no additional cost to you.
Unlike plastic, this product is natural. You can trash it or compost it once you're done.
| | | | |
| --- | --- | --- | --- |
| Brand | Sizes Available | Artificial or Real Grass | Budget |
| Loobani | 16″ x 20″, 20″ x 25″, 20″ x 30, 23.6" x 35.5" | Artificial | $$$ |
| Fresh Patch | 16×12", 24×16", 24×24" | Real | $ |
| Doggie | 24×16", 24×20", 24×24", 48×24" | Real | $$ |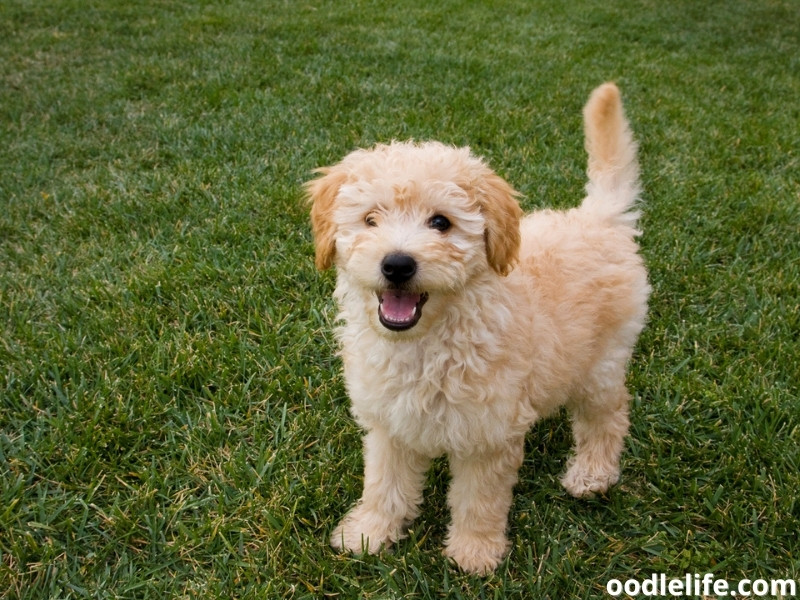 Pros and Cons of a Grass Pad for Your Balcony
One of the pros of having a dog grass pad for balcony is that your dog can relieve himself without going down a few flights of stairs. Additionally, a dog grass pad can help keep your balcony clean by catching any urine or feces that your dog may produce.
Another pro of having a dog grass pad on your balcony is that it gives your dog a sense of security. If your dog feels like it has a designated space to relieve itself, it may be less likely to mark other areas of your home.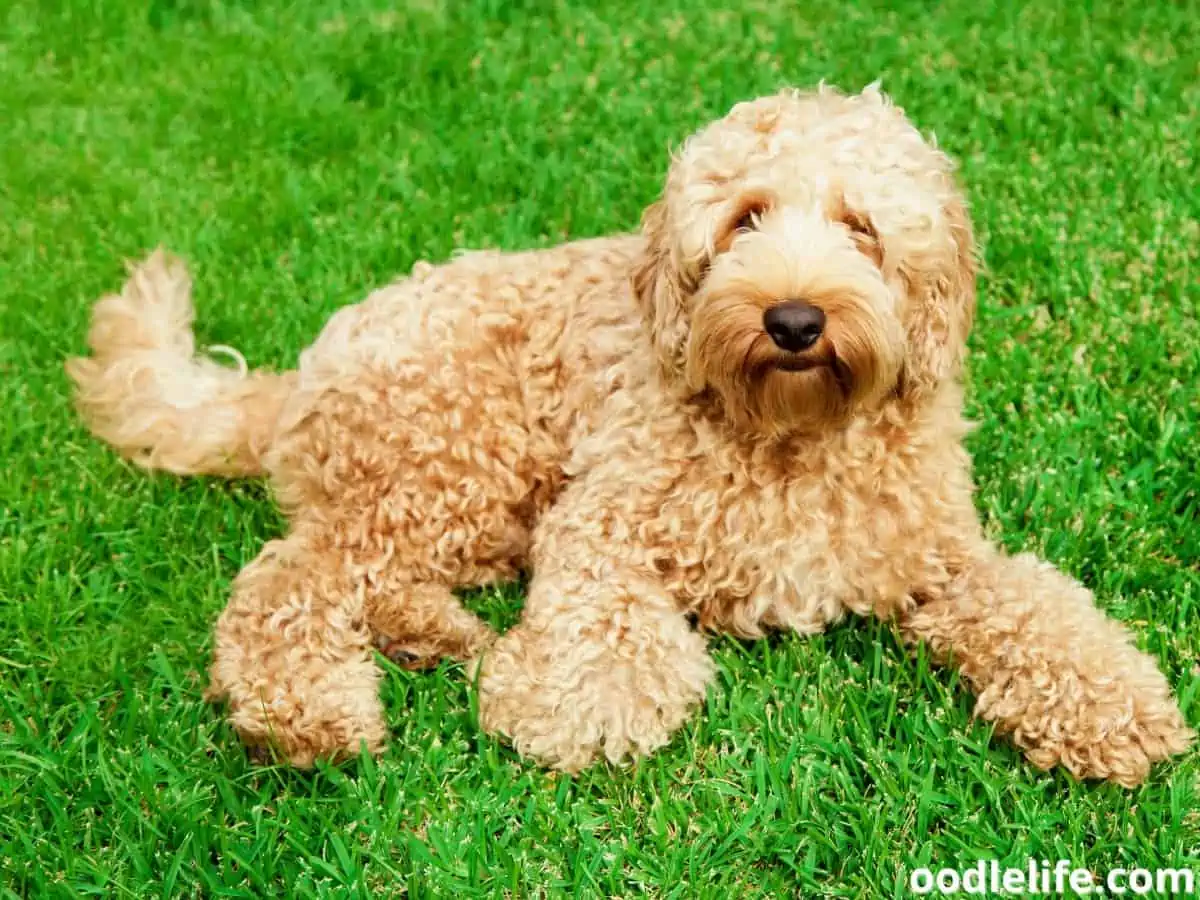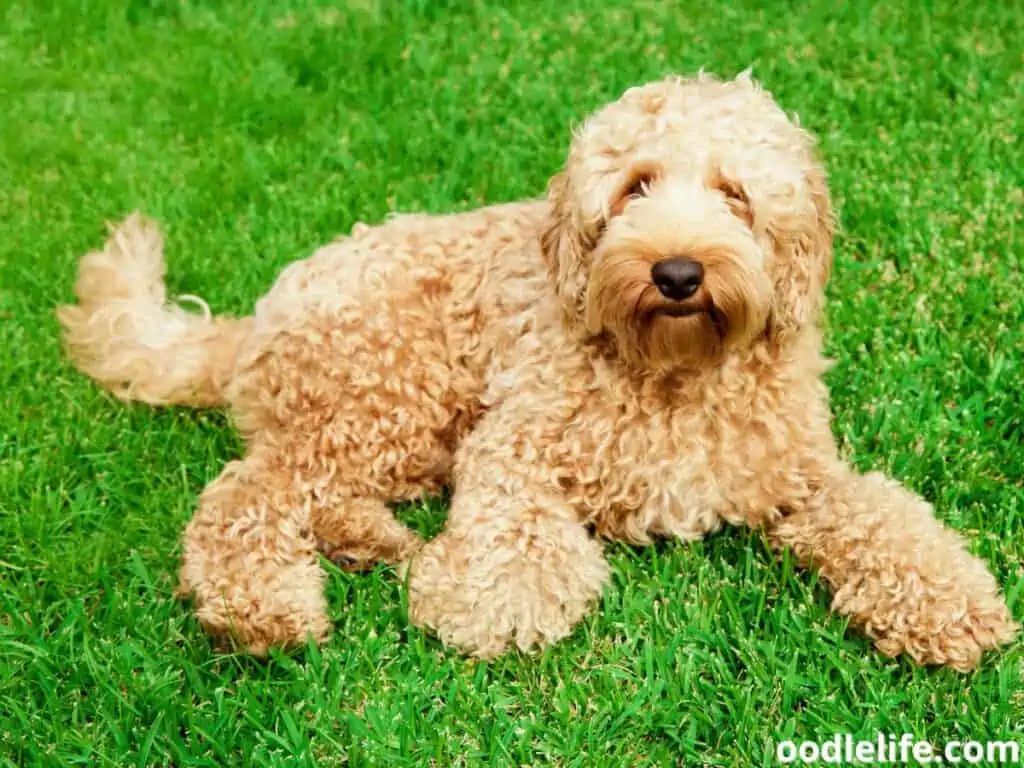 When a Grass Pad Might Be Tricky
There are a few cons to having a dog grass pad on your balcony. One of the biggest problems is that dogs can sometimes dig through the grass and soil, leading to messes on your balcony.
Additionally, if you live in an apartment complex or other shared living situation, the grass pad may bother your neighbors if close to their balconies.
The pros of having a dog grass pad on your balcony outweigh the cons. If you are considering getting one for your dog, research to find the best option for your specific situation.
What Is the Difference Between Artificial and Real Grass Pads?
You can buy real or artificial dog pads for your balcony. The main difference is that you need to throw out grass pads after your dog has used them for a while.
You can clean out and reuse artificial grass pads again and again. Many dogs prefer real grass pads because of the smell. Real grass pads often emit less odor than artificial pads and need fewer cleanings.
I find that real grass pads are the best way to deal with balcony accidents. If you live in an apartment or condo, chances are you don't have a backyard for your dog to use. This can be frustrating for both you and your pup, as accidents are bound to happen.
Grass pads absorb liquid quickly, preventing damage to your balcony or patio. They also have a natural grass scent that will encourage your dog to use them. Best of all, it's easy to clean up – remove and dispose of the pad when full.
If you're looking for an easy way to keep your balcony clean and accidents to a minimum, I think grass pads are the way to go!
In Defense of Artificial Grass
A fake grass pad is synthetic and resembles grass. It usually has a layer of padding to make it more comfortable for your dog to use.
If you are potty training a puppy, a fake grass pad can be an invaluable tool. It can help take the focus off the mess and onto the reward of getting it right. Be sure to praise your puppy when it uses the mat, and clean it up promptly so that the scent does not linger.
Older dogs can also enjoy using a fake grass pee pad. If your dog is having accidents in the house, a mat can help to keep your floor clean and dry. It can also help to keep your dog from tracking mud and dirt into the house.
Fake grass pads are available in many sizes, colors, and materials. You may also want to consider getting a mat with a built-in attractant so your dog will be more likely to use it.
Using a Dog Grass Pad on Your Balcony FAQ
Here are some of the most commonly asked questions regarding a grass pad on a balcony.
Will the dog grass pad work on all balconies?
The dog grass pad should work on most balconies, but it is always best to check with the manufacturer to be sure.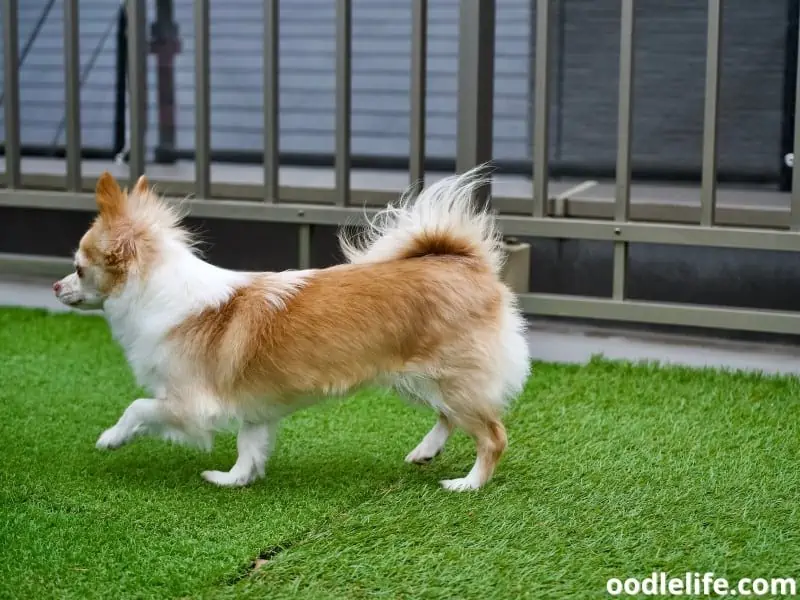 How do I prepare my balcony for a dog grass pad?
The manufacturer will have specific instructions, but in general, you will need to clean and level the surface where the pad will go. Remove any sharp objects or debris that could puncture the pad.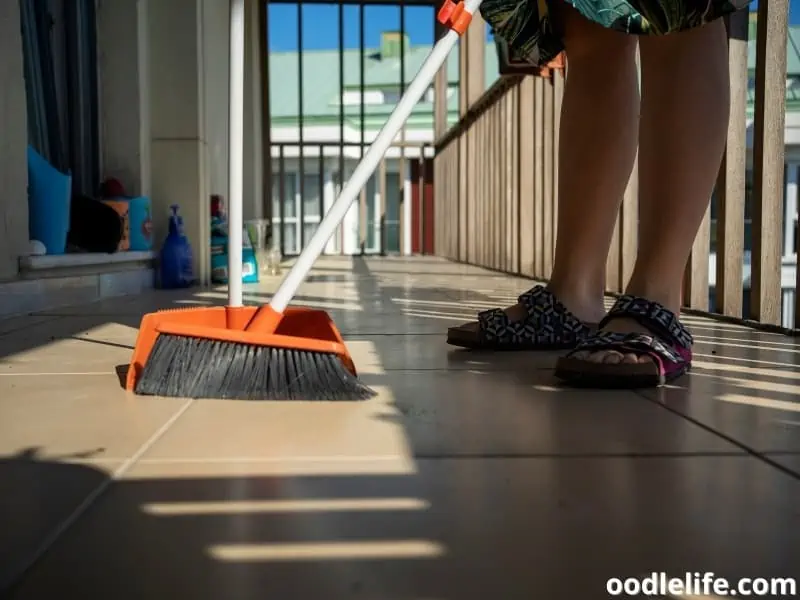 How do I clean the dog grass pad?
In general, you should be able to hose off the pad and let it air dry if it's artificial. If it's grass, you don't need to clean it.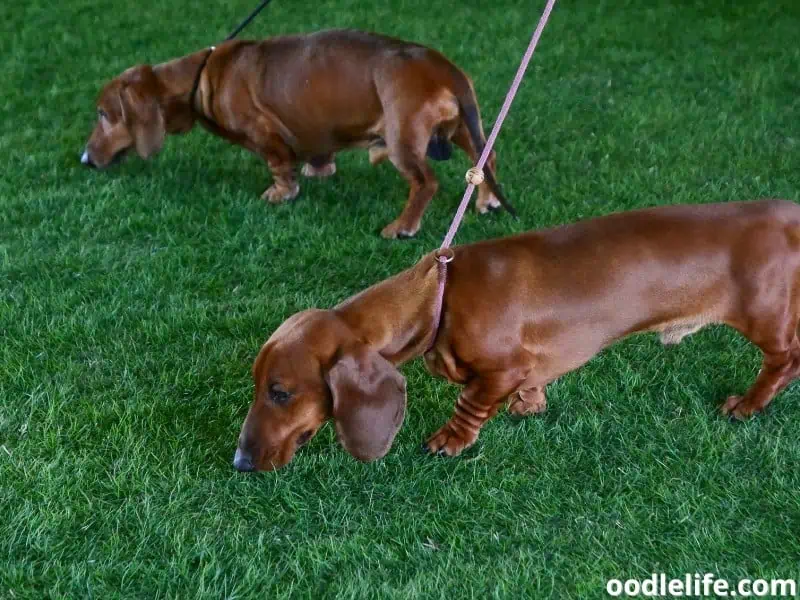 Make Life Easier for You and Your Pooch
So, what's the verdict – what's the best dog grass pad for your balcony? In my opinion, real grass pads work best, but artificial pads are great too.
Not only do they make your life easier by protecting your balcony and flooring, but they also keep your dog happier and healthier. Plus, you don't have to worry about any mess—the pad will take care of that for you.
Have you tried using a grass pad yet? Let us know in the comments below!