Grass Seeds in Dog Paw [What to Do]
They may be invisible to the naked eye, but grass seeds can cause severe pain to your dog's paws.
Also called grass awns, you can find these seeds at the top of the grass, especially long grass. Since they're at this height, they can easily get lodged into your animal's paws, fur, ears, or other body parts.
Stick around as we explore the symptoms indicating that your dog has grass seeds in their paws, what to do when you notice them, and more!
What Risks Do Grass Seeds Pose to Dogs?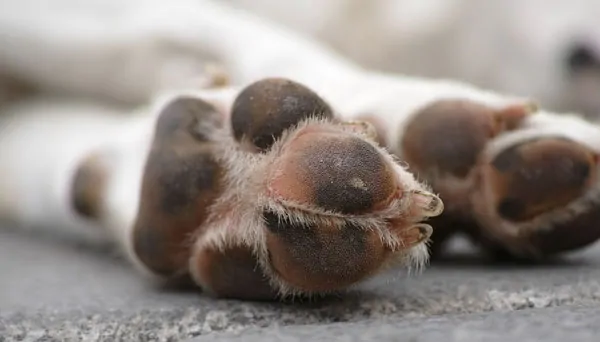 Most grass seeds naturally carry bacteria, so when they get lodged into your dog's paws, they may cause an inflammatory reaction. When this occurs, it leads to intense licking, rubbing, and scratching, which eventually cause the feet to develop wounds.
If left untreated, these wounds may become infected and lead to more severe health problems.
What's more, these seeds can attach themselves to a dog's eyes and ears, causing them to itch. In rare cases, they can also penetrate through your dog's skin and travel to other parts of the body, causing severe health complications.
Your furry little pal may also accidentally inhale these grass seeds, leading to an obstruction in the lungs, which can be pretty dangerous.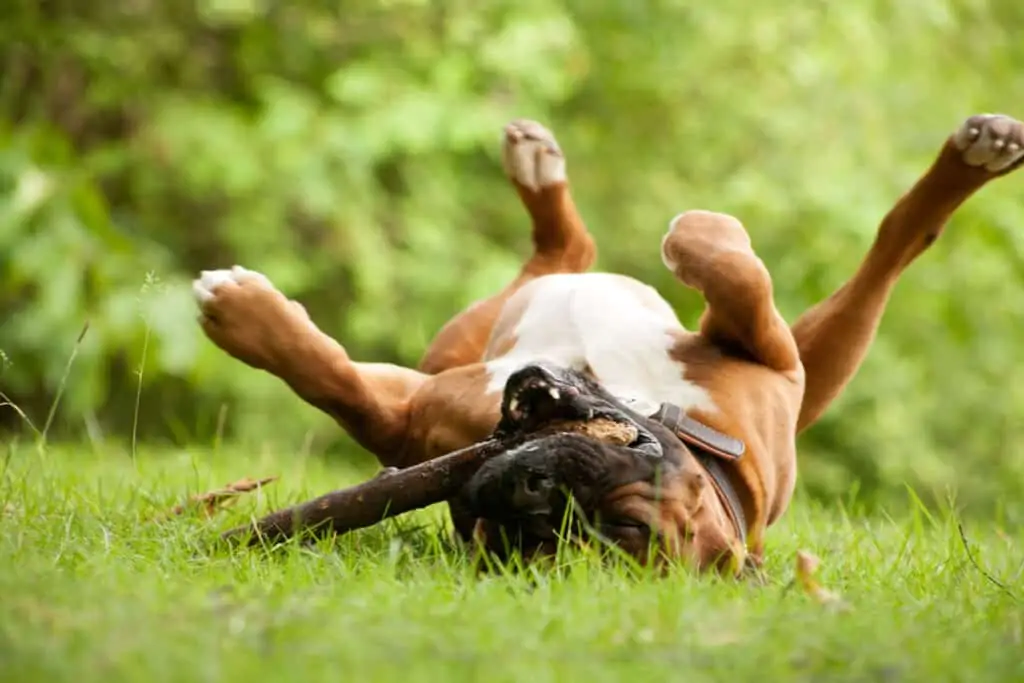 Symptoms of Grass Seeds in Your Dog's Paws
Here are some of the tell-tale signs that your dog might have grass seed in its paw:
Your dog regularly scratches, licks, or rubs its paws against an object or surface.
They frequently hold up their leg or limp.
Red, wet, and swollen spots or wounds around the paws and in between the toes
What to Do If Your Dog Has Grass Seed Wounds
If you notice grass seeds stuck in your dog's fur coat, it is best to remove them immediately. You could do so by brushing them off using a suitable fur coat brush or picking them out using your hands.
However, if you realize that the grass awns have penetrated the paws, you should take your pup to the vet.
Usually, these seeds have hooks that firmly attach themselves deep into the paws. When you remove them by yourself, chances are they might break. And when they do, the remaining part inside the foot will gradually travel down to other body parts through the bloodstream, leading to severe health issues.
Allowing the veterinarian to remove these awns from your pup is the safest option since they have enough experience and the tools to do so.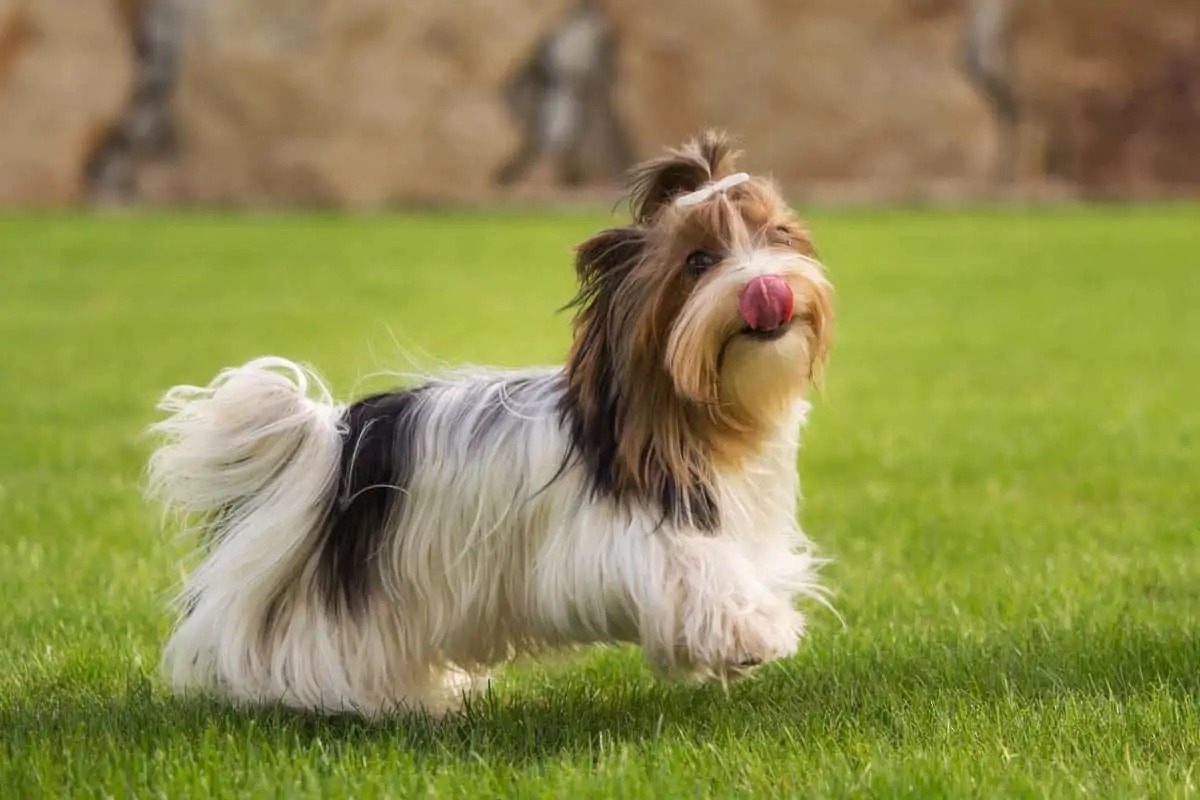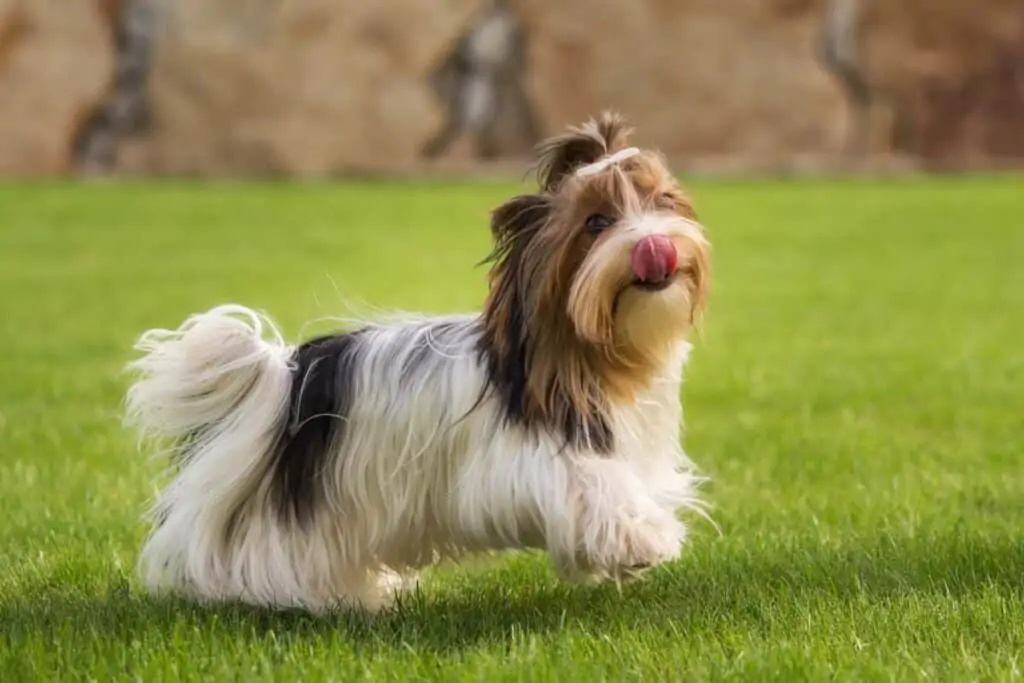 How to Treat Grass Seed Wounds on Your Dog's Paw
In most cases, when you realize that your furry little pal has grass seeds in its paws, they will have scratched, licked, and rubbed that area until a wound develops.
Let's take a look at how to take care of these wounds.
Administering Antibacterial Medications
When a grass seed gets lodged into your dog's paw, the discomfort causes them to scratch, rub, or lick the paw frequently, resulting in a wound. If you don't extract the seed early enough, the bacteria it carries may cause the wound to develop into an abscess.
The most effective way to treat grass seed abscesses is using antibacterial medications. The vet may administer Cortisone injections or pills to reduce the inflammation caused by bacterial infections, helping the wound to heal.
If your pup's wounds haven't developed an infection and you have extracted the grass awns, you can treat those wounds at home.
Try and Minimize Your Dog's Movements
Your dog might not be aware that they have a wound, so they will still run around as usual. And when your dog moves around, they will push the injury into the ground, interrupting the natural healing process.
That is why it is best to try and minimize its movements to allow the wounds on its paws to heal.
Consider confining your dog in its kennel or cage. But make sure that the pen is as comfortable as possible, and it has everything your furry pal needs, such as water, toys to distract it, among other things.
Shave the Hair Between the Paw Pads
Typically, the veterinarian shaves the hair around the grass seed wound to easily remove the grass awn and treat the affected area.
As expected, the hair between the paw pad will grow back and can make the wound area extremely itchy. It can make your pup go back to scratching, rubbing, and licking the wound, therefore slowing down the healing process.
So it is essential to keep the hair between the paws short, enabling the wound to heal faster.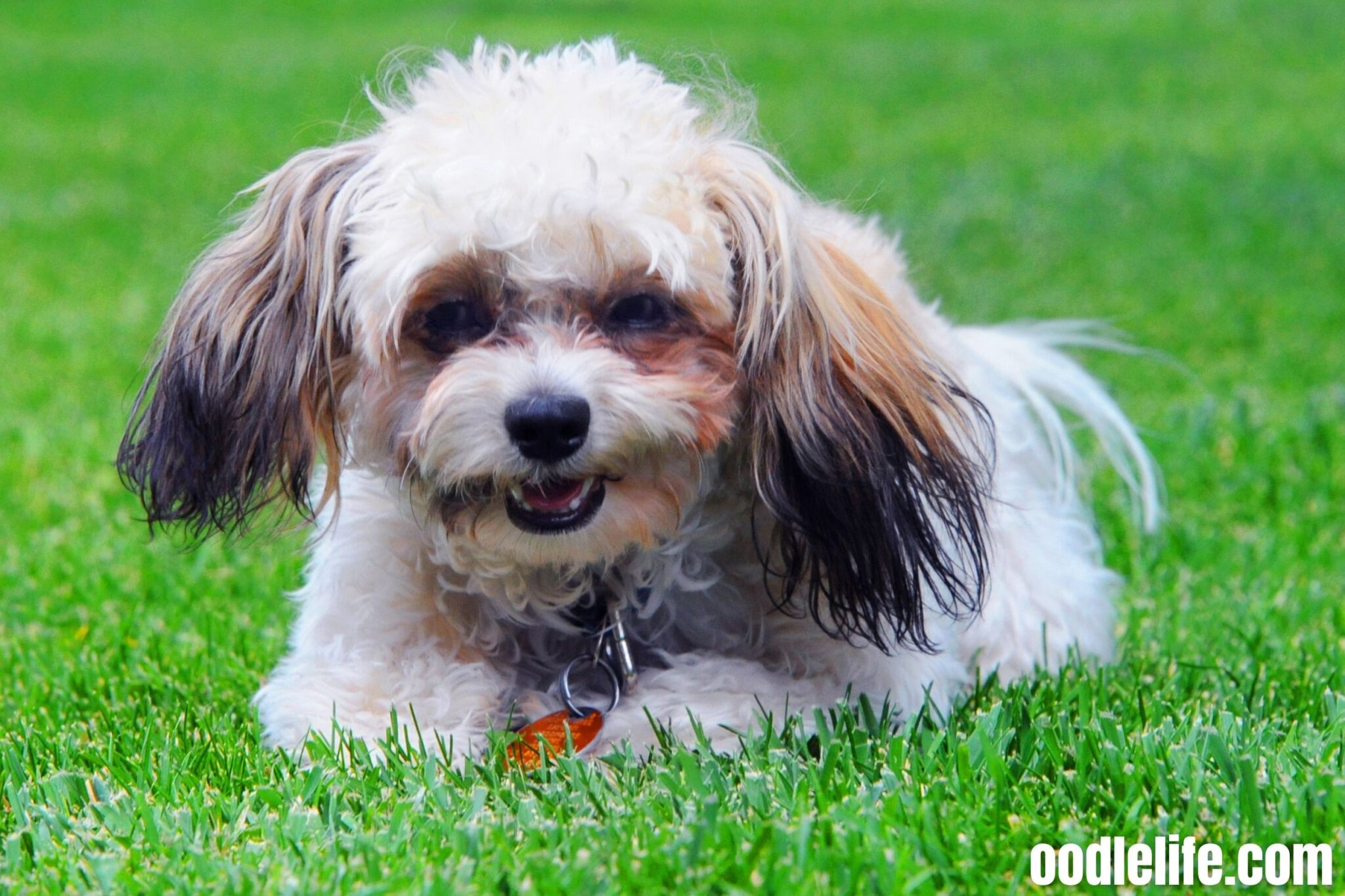 Get Your Dog an E-Collar
Dogs naturally lick any wound on their paws as a way of reducing the itchiness and speeding up the healing process. However, this actually slows it down, making the wound more susceptible to infections.
Therefore, it is recommendable to get your dog an e-collar to keep them from licking their paws, allowing the grass seed wounds to heal.
Applying antibacterial cream or spray on the wounds is also a good idea. Such creams have an unpleasant taste that will discourage your animal from licking its paws.
Bandaging the paws is also an excellent way to keep your furry companion from licking them. What's more, the bandage also prevents the wounds from getting into direct contact with the ground and applies the needed pressure to speed up the healing process.
Try Soaking the Paws in an Epsom Salt Bath
Soaking your pet's paws in an Epsom salt bath helps eliminate any bacteria that may cause the wound to feel itchy. What's more, it also boosts the general healing process.
All you have to do is mix a cup of salt with about one gallon of warm water and then soak your dog's paws for at least 10 minutes.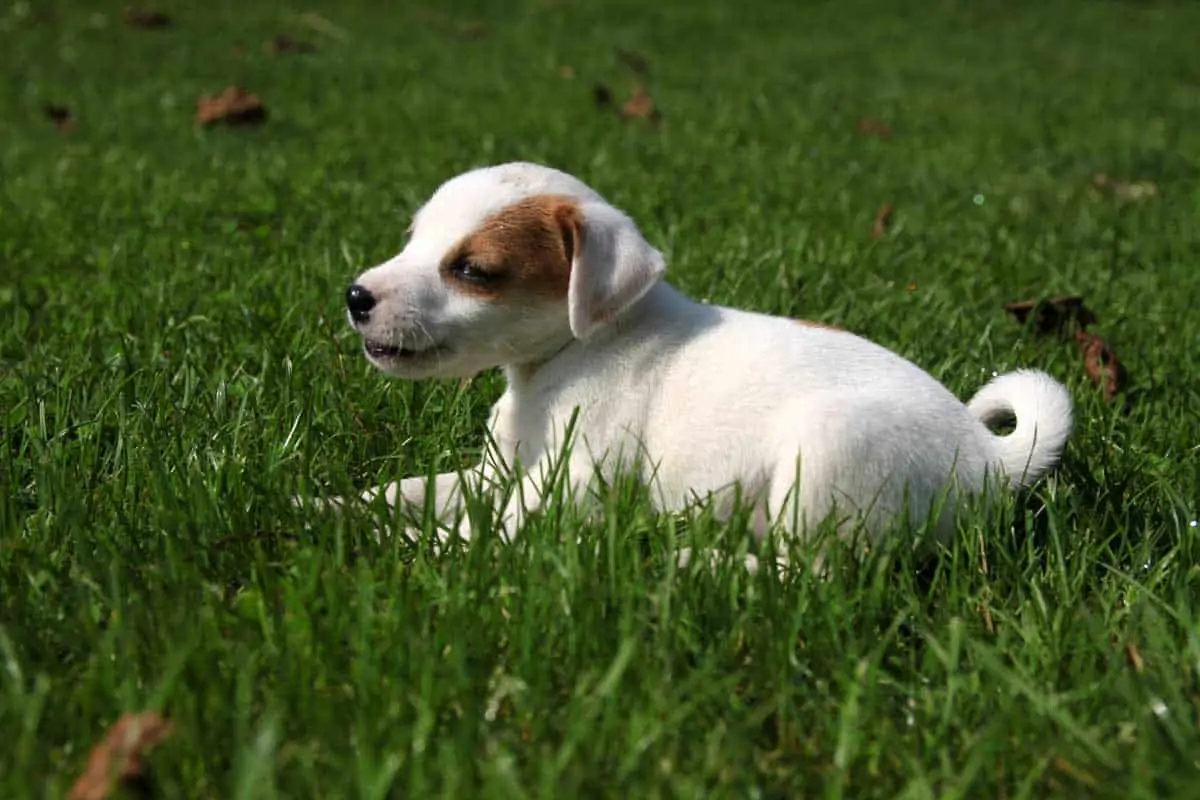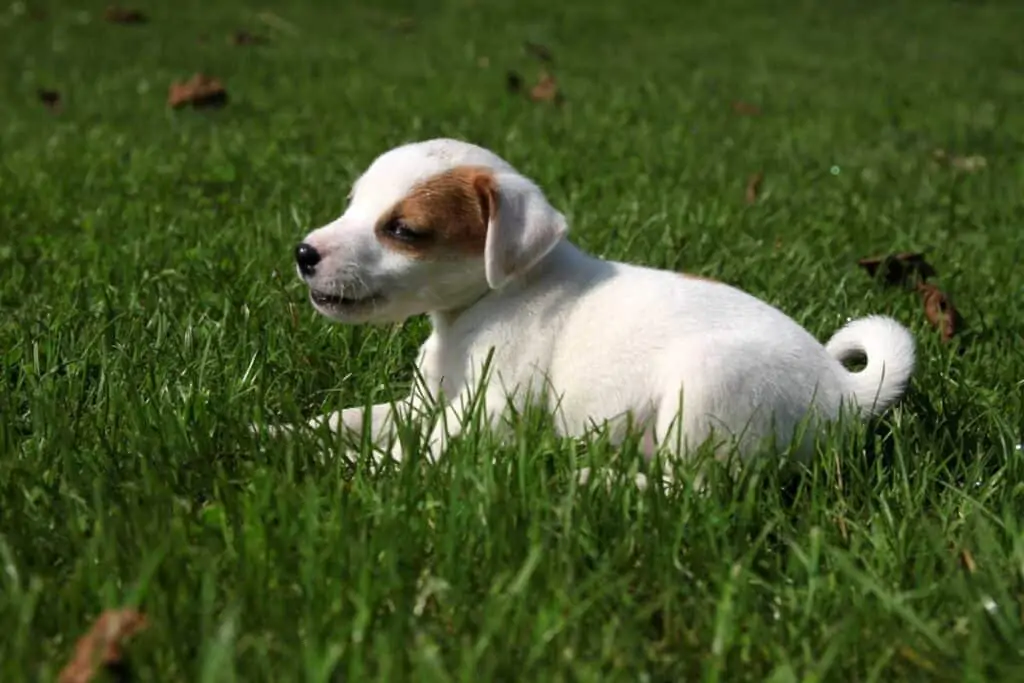 Soak Your Dog's Paws in an Oatmeal Bath
Oatmeal baths are known to relieve the inflammation and itchiness in grass awn wounds. Just grind a cup of oatmeal and sprinkle the powder in your pup's warm bathwater. Allow it to soak for at least 15 minutes for the oatmeal to perform its magic.
Alternatively, you can use a shampoo with oatmeal as its main ingredient to wash your dog's paws. You can also grind some oatmeal, mix it with water to form a smooth paste, and then apply it to grass seed wounds.
Apply Some Coconut Oil on the Wounds
Coconut oil is known for its antifungal, antibacterial, and soothing properties making it suitable to reduce itchiness in your pup's grass awn wounds.
Just apply a little bit of the oil on the wounds and limit your dog's movements to make it more effective.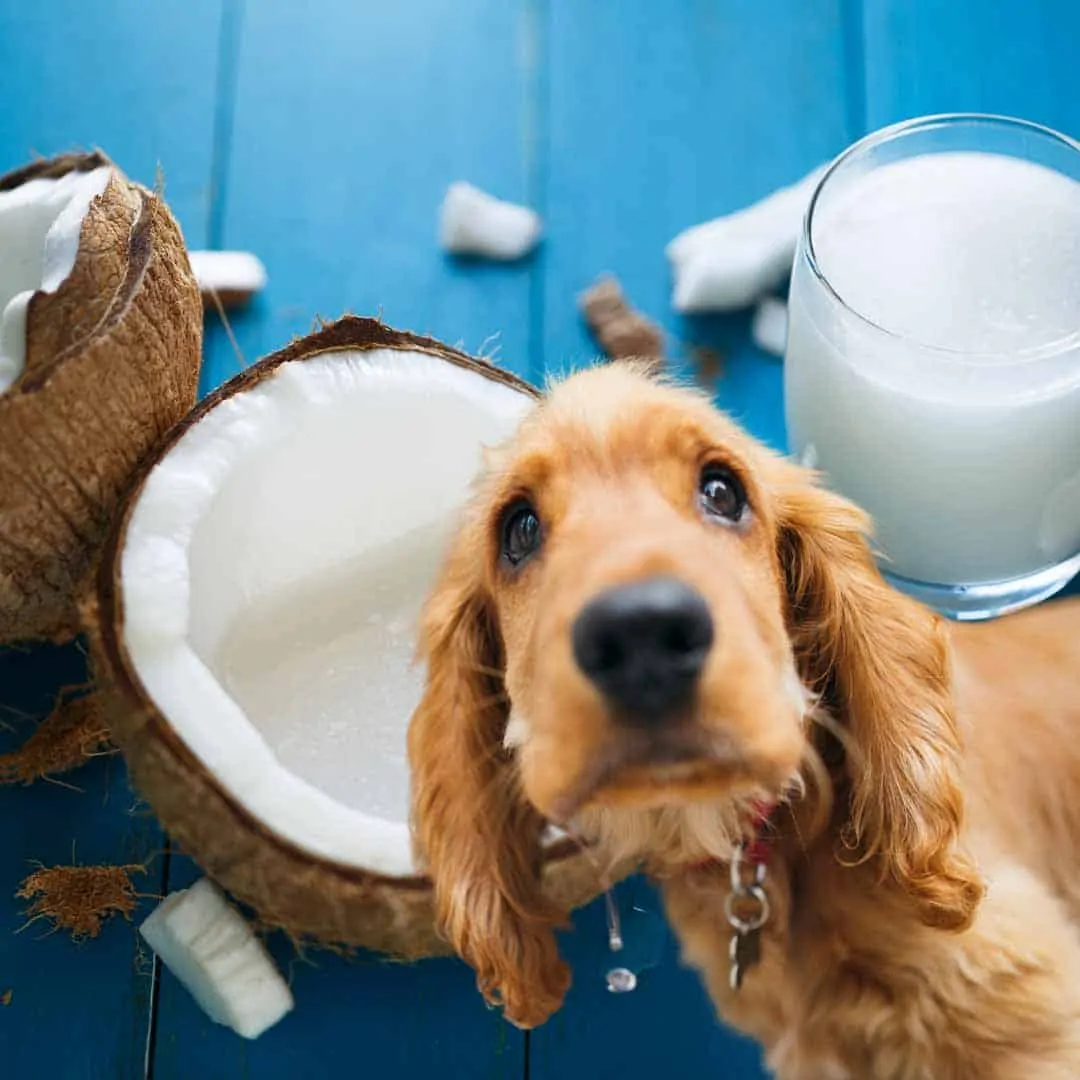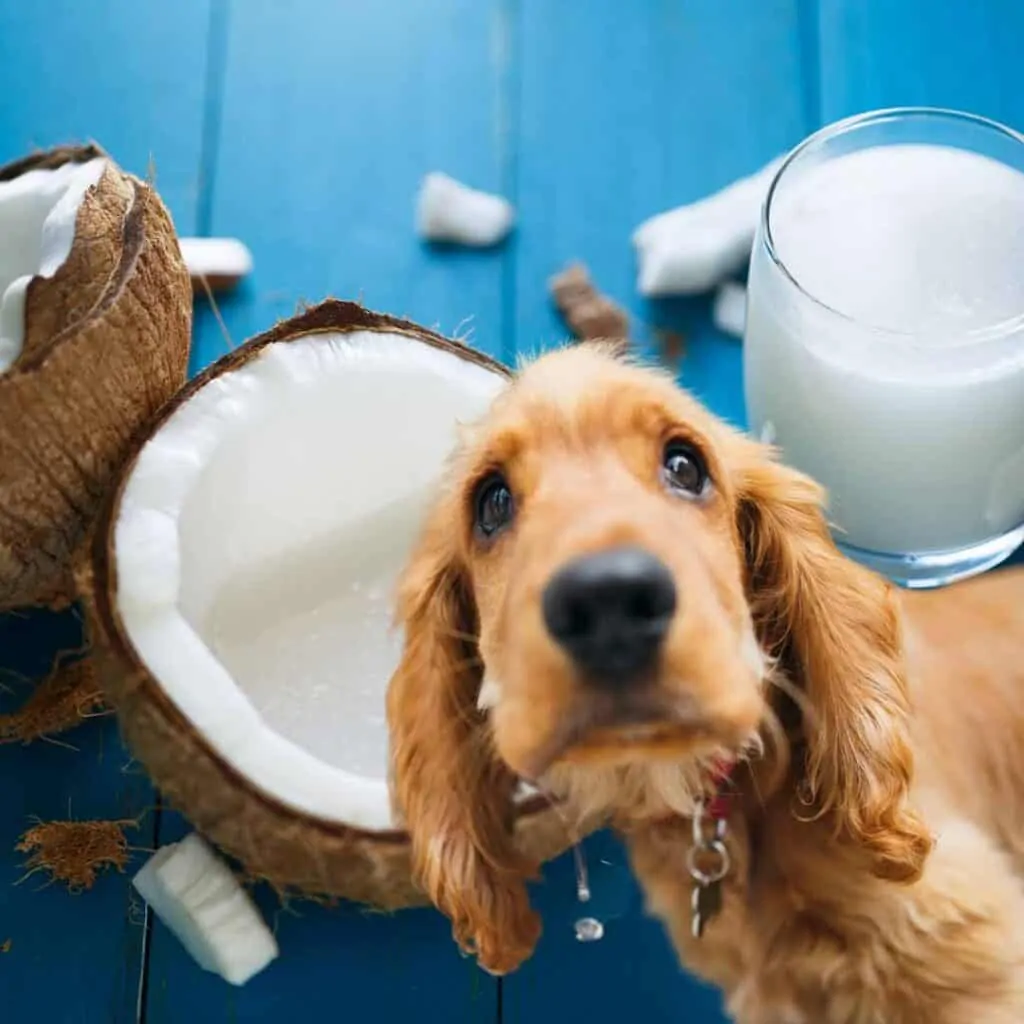 Soak Your Dog's Paws in a Green Tea Bath
Green tea is an excellent option for its anti-inflammatory and soothing qualities. It can help reduce the itchiness in the grass seed wounds, allowing your dog to heal faster.
All you have to do is soak several green tea bags in your dog's warm bath water for a couple of minutes, then let your pup soak in the water for at least 5 minutes.
How to Keep Grass Seeds Away
Prevention is always better than cure. Here are a couple of things you can do to prevent your furry friend from getting grass seed in its paws.
Keep them away from long grass.
Once you get home from a walk, always check for any visible grass awns and remove them immediately.
Watch out for any signs that your dog may have grass seeds lodged into its paws or any other part of its body.
Final Thoughts
While they may seem harmless, grass seeds can cause untold suffering once they manage to find their way into your dog's paws, skin, nose, or other body parts. If you notice that grass awns have penetrated deep into your dog's paws, it is crucial to visit a vet immediately.