Best Labradoodle Breeders in Arizona (2023 Update) 
Designer dog breeds are more popular than ever before. Just in case you don't know, they're created by crossing two purebred dogs. The Labradoodle is one of the most in-demand designer breeds, and they're created by mixing the Labrador Retriever and Poodle.
If you have allergies, maybe you're interested in getting a Labradoodle because they're more hypoallergenic than a Labrador Retriever. That is because the Labradoodle has Poodle genes, and Poodles are one of the most hypoallergenic dogs. I have experience with Labradoodles and can personally attest to how fantastic they are!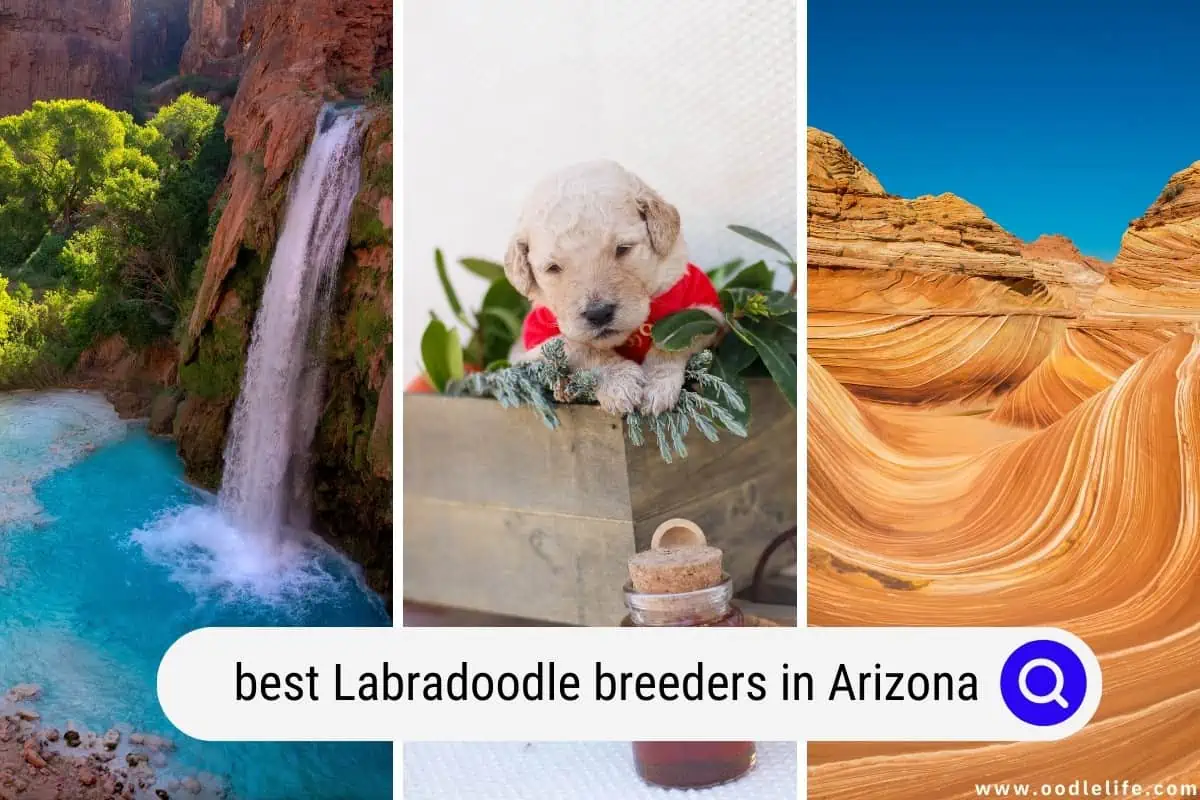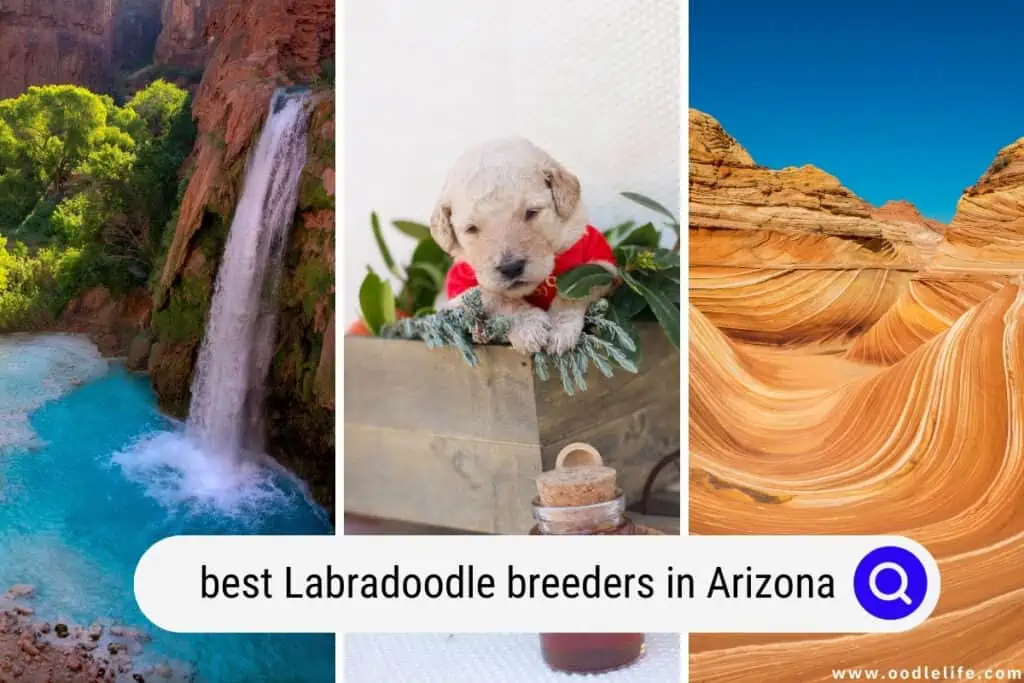 $300 2023 Discount!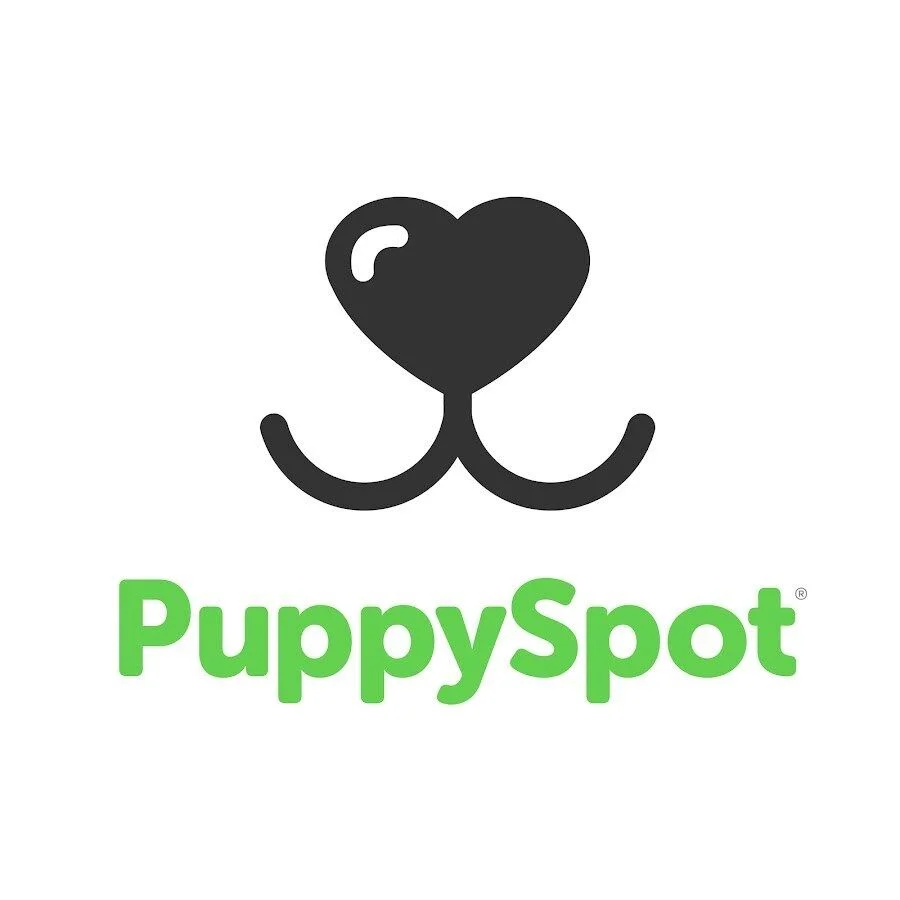 PuppySpot Adoption
PuppySpot is a reputable dog marketplace where you can browse and find compatible puppies right from the comfort of your home. They have placed over 200,000 puppies into homes in the US!
Click through and use the code PUPPY300 for $300 off any puppy adoption.
See Puppies and Save $300
As this is a mixed breed dog, Labradoodles vary in their exact characteristics. Some will take more after their Poodle parents, while others will be more like a Labrador. If you're lucky, you'll find a Labradoodle that has the most desirable characteristics of both.
This Labradoodle's intelligence and affectionate nature are other fantastic features. This is also a highly loyal dog, highly receptive to training. If you want to purchase a Labradoodle and live in Arizona, you're probably eager to learn about the state's Labradoodle's breeders.
So, let's take a look at the best Labradoodle breeders in Arizona, updated for 2023!
1. ADEL (Adorable Down East Labradoodles)
ADEL makes sure it health tests all its breeding dogs to ensure that they don't carry genetic conditions that could pass on to their Labradoodle puppies. All the puppies here are given heaps of affection and socialization from the very beginning. 
In fact, the puppies here sleep on a bed with the owner for the first month of their lives! ADEL has been around since back in 2005. It started in Maine but later moved to Arizona. ADEL breeds Labradoodle puppies in a range of colors, including black and white combination, apricot, chocolate, red, and cream.
ADEL are fastidious in only using top-quality dogs for breeding. This is crucial, as the health of the parent dogs is key to puppy health. ADEL has won accolades such as being on the Goldendoodle & Labradoodle Premium Breeders List and being included in the Australian Labradoodle Club of America.
If you want a puppy that goes through the Volhard Puppy Aptitude Test, you'll find one at ADEL. This takes place when the puppies are seven weeks old. As a conscientious breeder, ADEL is careful to ensure that all their puppies go to the best homes.
Contact Details:
Website: http://www.adorabledowneastlabradoodles.com/
Phone: (207) 712-4368
Email: [email protected]
Location: Sun City, Arizona
2. Arizona Labradoodles
Arizona is a home-based breeding operation, but it's just as professional as it is small. A great feature of this breeder is how the puppies grow up in a lively household. This makes sure that the Labradoodle puppy you purchase is used to being around noise and people of different ages.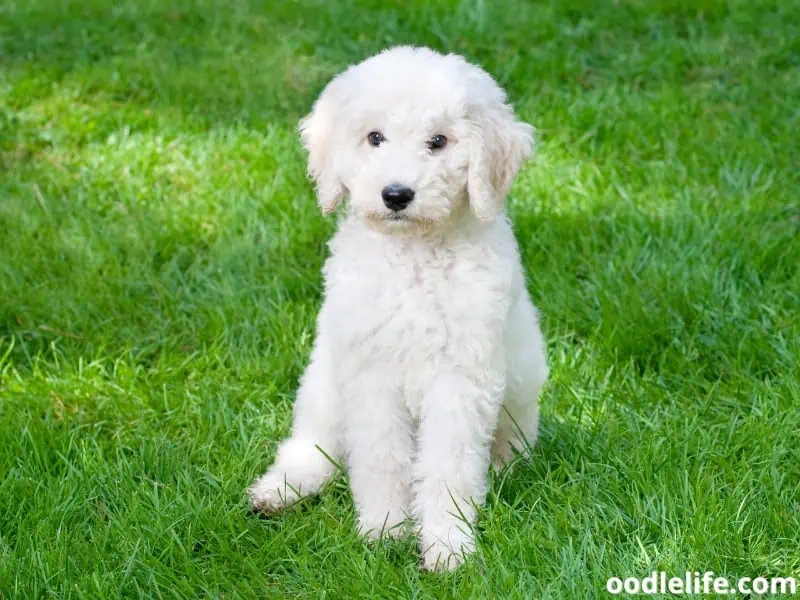 As a highly reputable breeder, Arizona Labradoodles does full genetic and health testing on all of the breeding parents. They use all the testing standards from the OFA to check the elbows, hips, eyes, and heart.
Arizona Labradoodles has advanced knowledge on how to make sure all its puppies are happy and healthy. This includes following a program called "Super Dog" that focuses on neurological development through mental stimulation.
When you purchase a puppy from Arizona Labradoodle, you know your puppy has had a vet check, microchipping, and up-to-date vaccinations. You also get a two-year health guarantee and one-month free pet insurance.
This breeder's breeding dogs have a full DNA profile from the ALAA. Breed Standards from the ALAA are held to when deciding on which breeding dogs to use.
Arizona Labradoodle has been awarded the accolade of being a "Gold Paw" breeder by the ALAA in Arizona. Are you looking for a small standard size or medium size Labradoodle? This is Arizona Labradoodles' specialty.
Contact Details:
Website: https://arizonalabradoodles.com/
Instagram: https://www.instagram.com/arizonalabradoodles/
Location: Scottsdale, Arizona
3. Orange Blossom Labradoodles
A member of the Australian Labradoodle Club of America, Orange Blossom Labradoodles is a top-quality Arizona Labradoodle breeder. Orange Blossom Labradoodles specializes in the Australian variety of the Labradoodle, which is extremely similar to the regular version of this popular designer breed.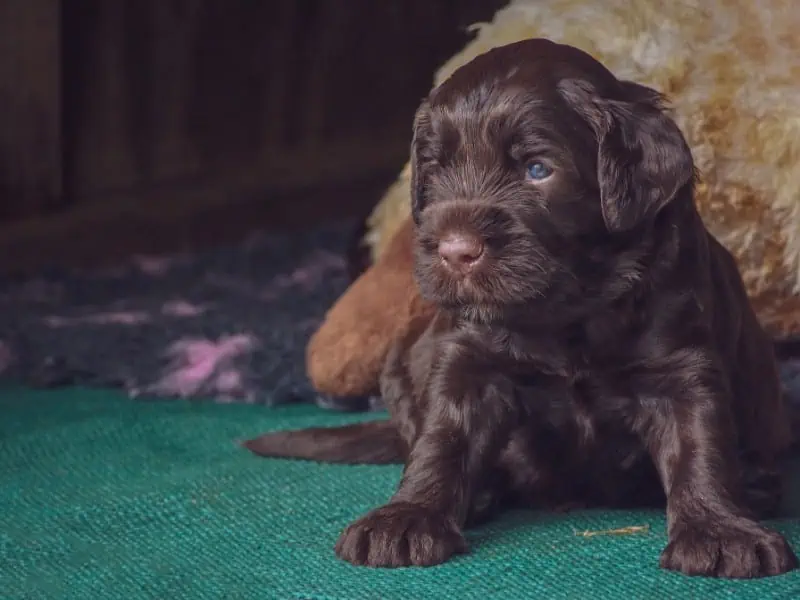 Like all the other great breeders on this list, Orange Blossom Labradoodles makes sure that all of its puppies get great socialization. The breeders interact with the puppies and give them lots of mental stimulation for proper development.
Orange Blossom Labradoodles generally makes its puppies available for purchase when they're eight weeks old. That is when you would bring your new puppy home. Of course, you can get to know which puppies are available and express your interest before this.
You can rest assured that Orange Blossom Labradoodles does full genetic and health checking of the puppy parents. Also, when you purchase a puppy here, you know that your new canine family member has been temperament tested, microchipped, dewormed, and vaccinated. This breeder also gives you a puppy collar and toy.
Additionally, you even get a blanket for your dog that smells like its mother and siblings. This helps your puppy feel safer and makes it easier for it to adjust to its new home.
Contact Details:
Website: https://orangeblossomlabradoodles.com/
Email: [email protected]
Location: Mesa, Arizona
This highly recommended breeder may not be producing puppies at the moment, reach out to them and let us know if you have any luck!
4. US Doodles Arizona
US Doodles Arizona has been around for a decade, and they've built up a reassuring reputation. The Labradoodle puppies here always have an excellent temperament and have been bred from health and genetics-tested parents.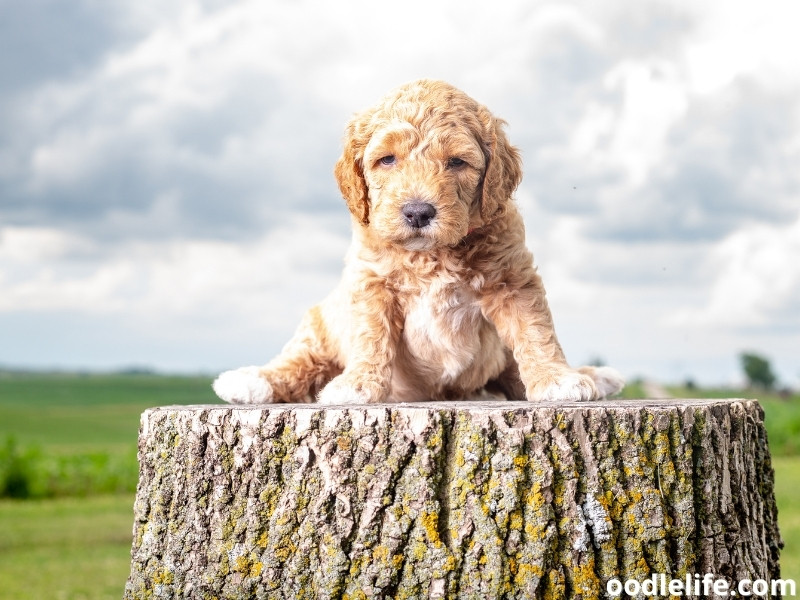 This Arizona breeder prides itself on its transparency. If you have any questions either before or after purchasing a puppy here, just contact them. If you're interested in purchasing one of the puppies at this breeder, you'll need to pay a deposit.
That is standard with most breeders.
US Doodles Arizona is a great choice for prospective dog owners living in Phoenix and the surrounding area. Want to adopt a Labradoodle but the price is a little expensive for your budget? Contact US Doodles Arizona and ask them about their Guardian Program.
You just might find that you can get a free puppy! Your family and home will have to meet certain specifications, though.
Contact Details:
Website: https://usdoodles.com/
Phone: (602) 821-4949
Email: [email protected]
Location: Phoenix, Arizona
5. Cactus Flower Labradoodles
Also going by the name Authentic Australian Labradoodles, Cactus Flower Labradoodles is the creation of Linda and Pat Henry. Do you live in Tucson or can you travel there? Think about getting your new Labradoodle puppy from Cactus Flower Labradoodles.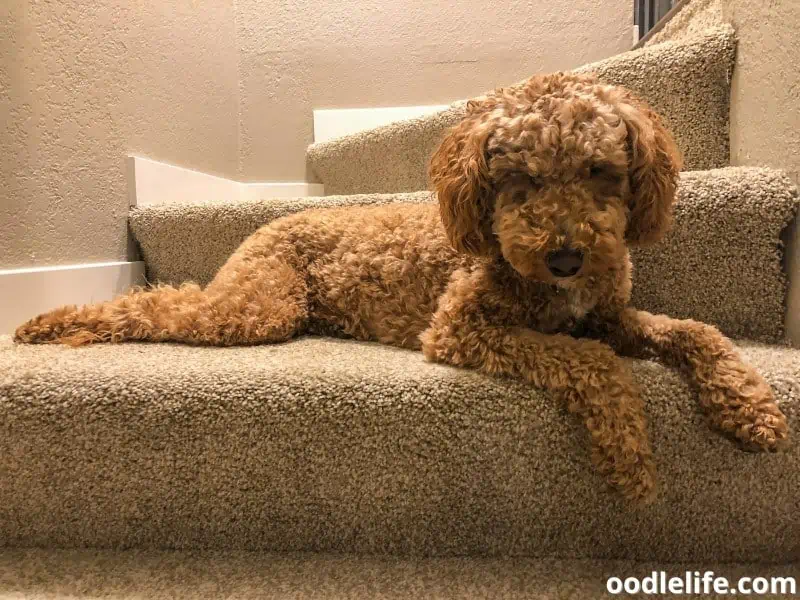 The puppies here come with a limited two-year health guarantee, as well as current vaccinations and deworming. They also get a vet check before they go home with their new owners.
This reputable Arizona Labradoodle breeder is known for breeding and providing healthy puppies with great temperaments. If you're interested in purchasing a puppy from Cactus Flower Labradoodles, go ahead and check its website.
You can ask to be included on this breeder's waiting list and pay a deposit. You can expect to pay the balance and bring home your puppy when it's at least seven weeks old.
Contact Details:
Website: http://www.cactusflowerlabradoodles.com/
Email: [email protected]
Location: Tucson, Arizona
Final Thoughts
So, now you know the breeders included on our updated 2023 list of the best Labradoodle breeders in Arizona! If you live in Arizona and may want to add a Labradoodle puppy to your household, visit the websites of the breeders on this list.