Best Labradoodle Breeders in Illinois (2023 Update)
Everyone loves a Labradoodle. Known for their high energy, intense loyalty, and extreme intelligence, Labradoodles are excellent family dogs that bear the best traits of Labs and Poodles.
Labradoodles have charming, laid-back personalities despite their high energy. You never have to worry about leaving your kids alone with the dog.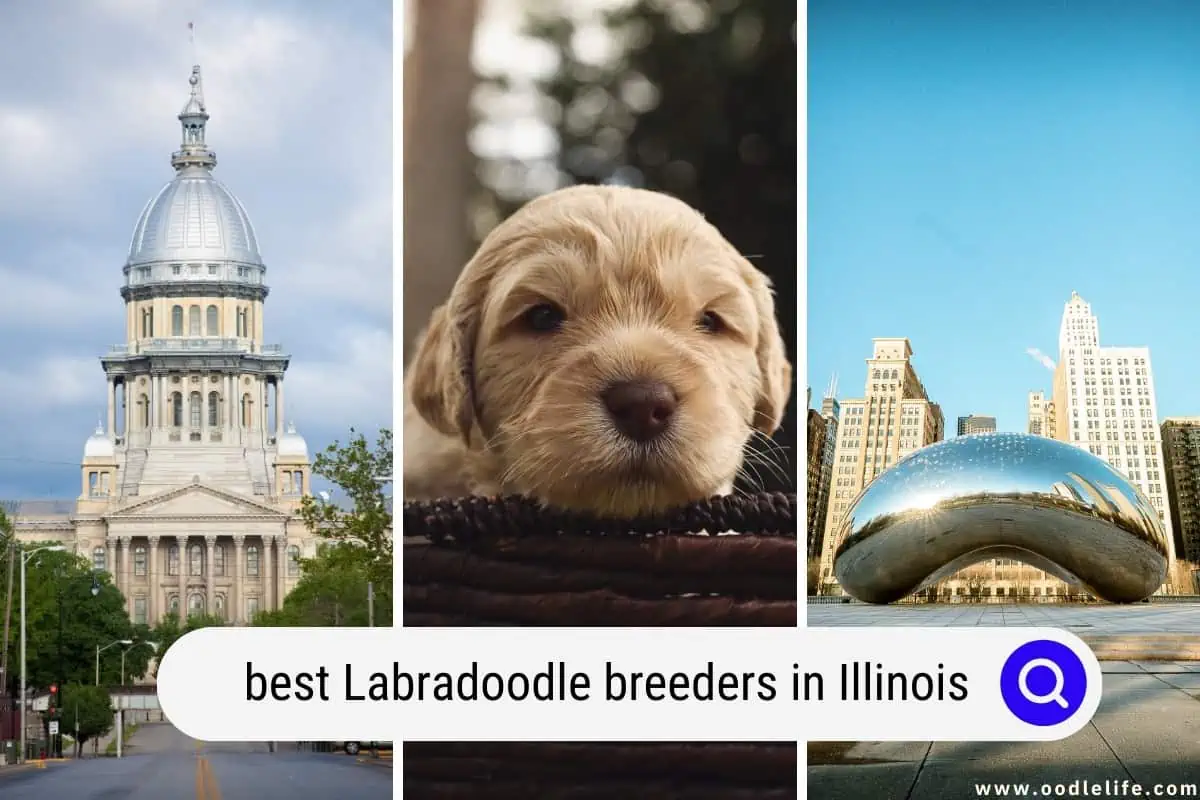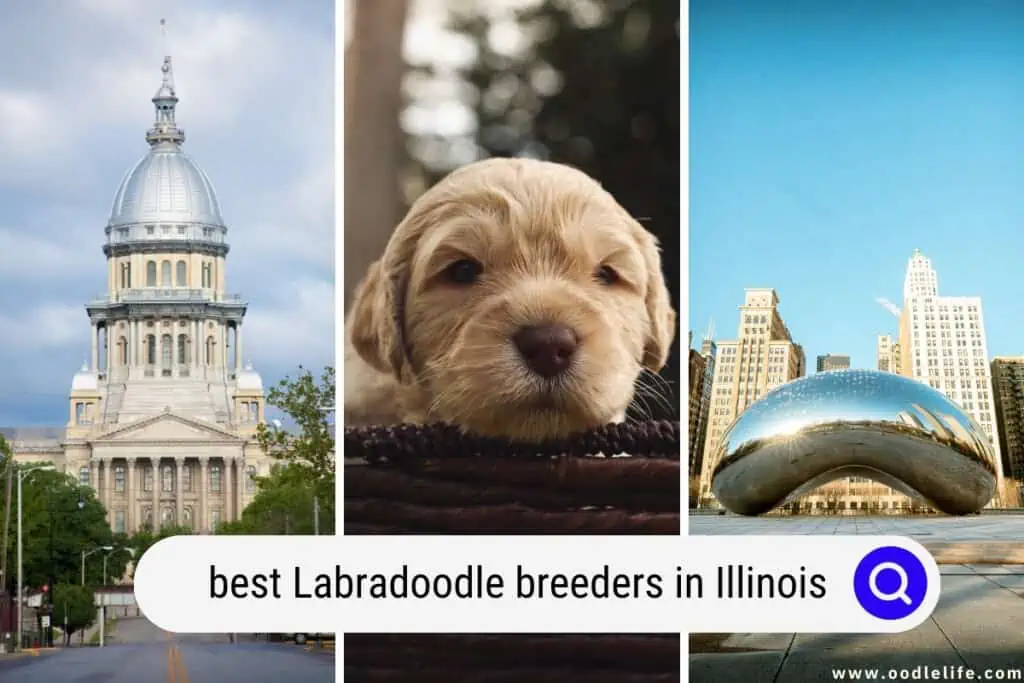 $300 2023 Discount!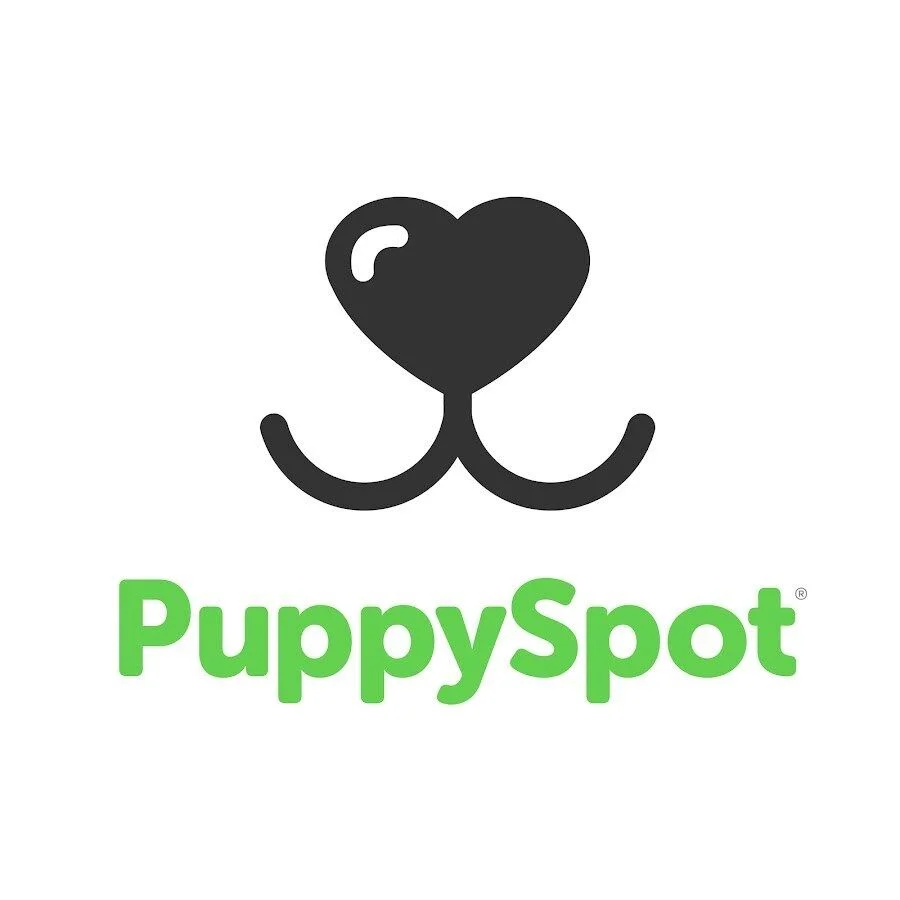 PuppySpot Adoption
PuppySpot is a reputable dog marketplace where you can browse and find compatible puppies right from the comfort of your home. They have placed over 200,000 puppies into homes in the US!
Click through and use the code PUPPY300 for $300 off any puppy adoption.
See Puppies and Save $300
The best thing about Labradoodles is that they just want to be friends. Even if they come across as a little high-strung, the truth is that they're curious and eager to meet new buddies and lifelong companions.
If you're looking for a new furry family member and you've been on the fence about Labradoodles, consider this your wake-up call. Let's look at some of the top Labradoodle breeders in Illinois and see what fits your family!
1. Labrador and Labradoodle Puppies
Labrador and Labradoodle Puppies offers a range of options depending on what kind of Labradoodle you're looking for: they have Mini Labradoodles, family pets, and even service animals. 
As one of the leading Labradoodle breeders in the entire Midwest, you can be sure that you're getting high-quality service when you walk through the doors.
Many of their pups come with some training already completed, such as:
Potty training
Basic commands
Night training
With these areas already handled by the experts, you can focus on loving your new family member and making them feel at home.
Contact Details:
Website: https://chicagoarealabs.com/
Phone: (773) 991-6989
Email: [email protected]
Location: Libertyville, Illinois
2. Archview Labradoodles
Archview Labradoodles is a family-owned business serving the Edwardsville area and St. Louis, Missouri.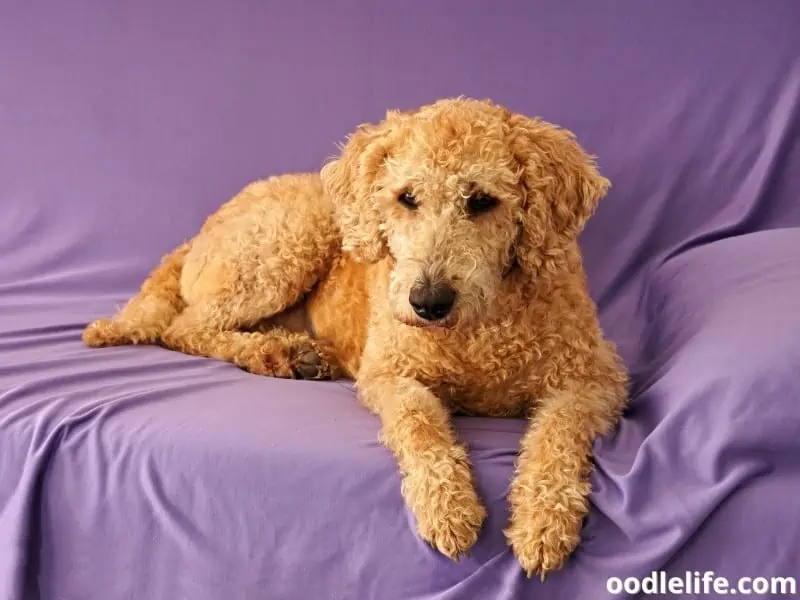 The family specializes in Australian Labradoodles – athletic dogs with a charming, almost comical demeanor. They're easy to be around and are happy pups with no qualms about little kids hanging all over them.
After spending decades working around animals in other industries, the family decided to get into Labradoodle breeding to provide excellent pets for deserving families.
The best part of working with Archview Labradoodles is your confidence that you are being matched with the perfect dog for you and your family.
Contact Details:
Website: https://www.archviewlabradoodles.com/
Email: [email protected]
Location: Edwardsville, Illinois
3. Erica's Doodles
Erica's Doddles has over 20 years of experience in breeding Labradoodles. The family-owned and operated business is only an hour outside Chicago, where the parents and their four children all play a critical role in caring for the Labradoodles.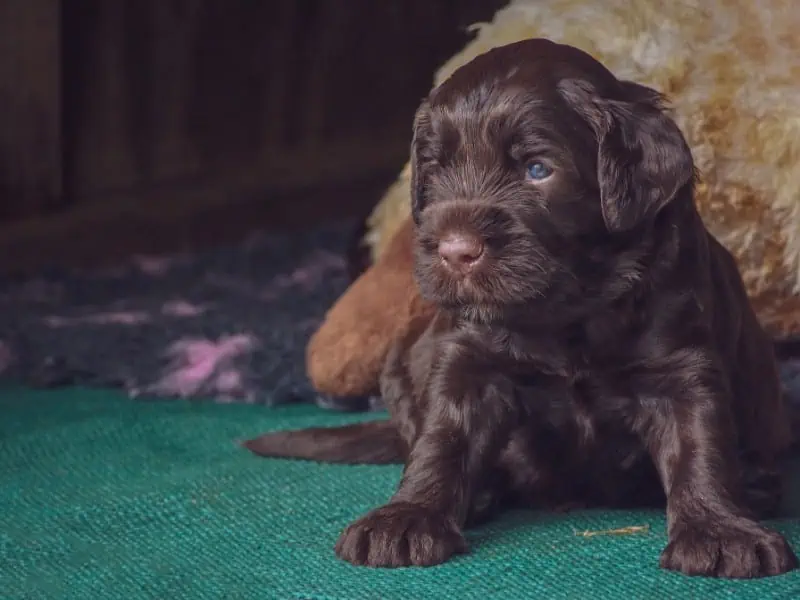 The best thing about adopting a Labradoodle from Erica's is that these puppies have been loved and played with from the beginning.
Whenever a new litter comes around, the pups are raised inside the family home with plenty of time to adapt to the children and learn basic commands.
When your pup comes home with you, you'll likely notice that they're already extremely comfortable with being held and petted.
Contact Details:
Website: https://www.ericasdoodles.com/ 
Phone: (708) 424-0712
Email: [email protected]
Location: Beecher, Illinois
4. New Life Kennels
New Life Kennels is owned by a former veterinarian who loved pairing happy, healthy dogs with the perfect family. She breeds American and Australian Labradoodles, which both have a steady reputation for perfect temperament and excellent health.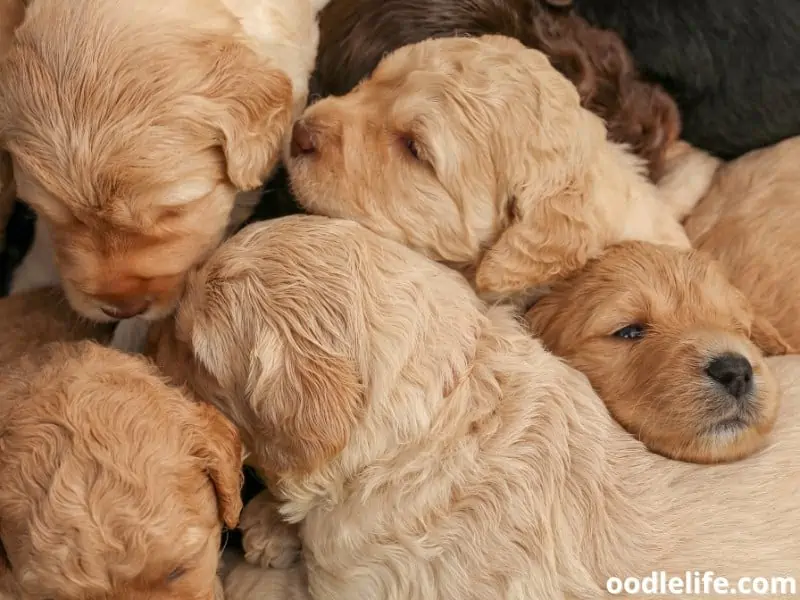 Her family plays a vital role in helping every new pup learn how to socialize correctly. So when you bring your dog home from New Life Kennels, it'll already be a people lover.
New Life Kennels has five dogs working to help bring new puppies into the world. The retired moms and dads are still beloved members of the family, living together on the property.
Contact Details:
Website: http://www.newlifekennels.com/
Phone: (319) 930-7673 
Location: Wilmington, Illinois
5. All About The Doodles
If you are committed to the idea of bringing home a Labradoodle for your family, then you need to check out the experts at All About The Doodles.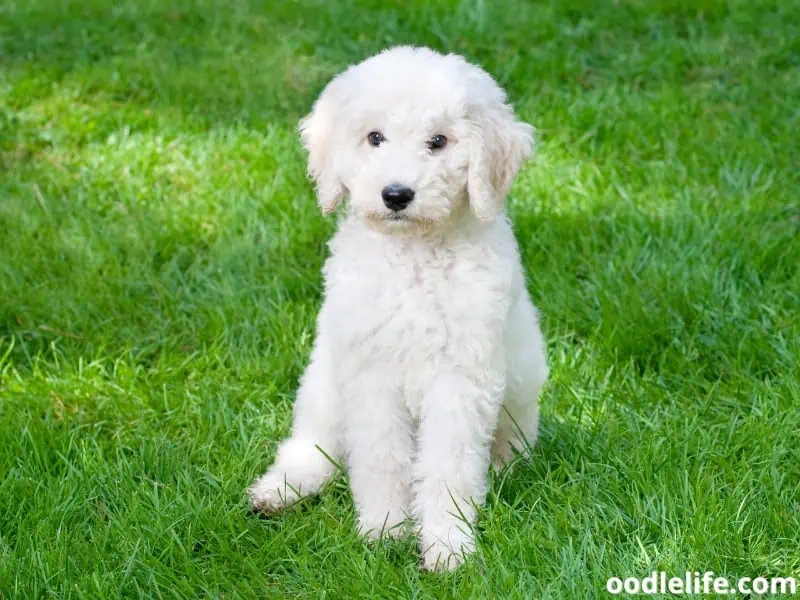 All Labradoodles from All About The Doodles are socialized, partially trained, and vaccinated. They come with a three-year health guarantee, and multiple financing options are available to make the cost easier for prospective clients.
You can adopt a pup directly from their website when they have litters available or sign up for a waitlist and be next in line when a new litter comes around.
Best of all, you can rest assured that the folks at All About The Doodles treat their puppies with the utmost care and respect every step of the way.
Contact Details:
Website: https://allaboutthedoodles.com/
Phone: (815) 501-3900
Email: [email protected]
Location: Kirkland, Illinois
6. Creekside Doodles
Creekside Doodles is the top Labradoodle breeder in Central Illinois. The folks at Creekside offer more than just puppy adoptions: they offer a community where dog lovers can learn from each other and build new relationships.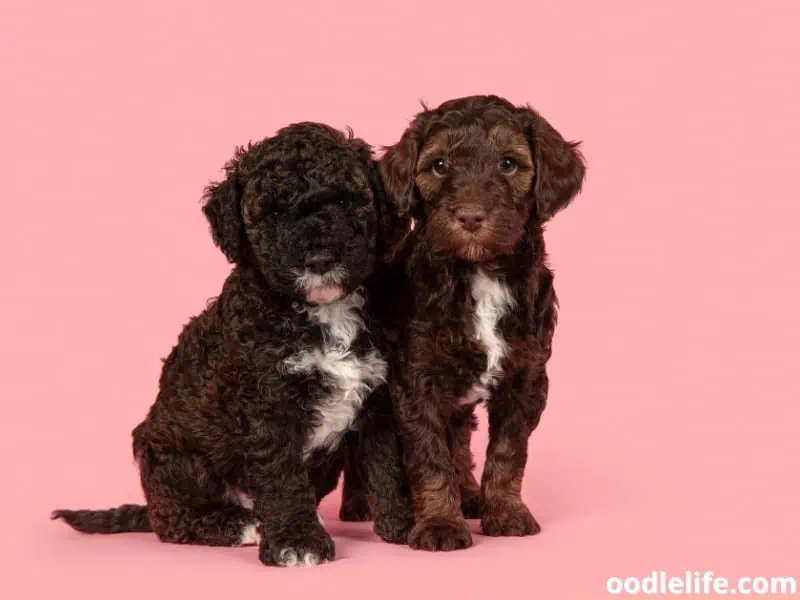 When you adopt from Creekside Doodles, you have access to their unique amenities such as:
Monthly subscription boxes with goodies for your pup
Treats and food
Charming accessories
Grooming equipment
They're your one-stop shop for everything necessary to care for your new furry friend.
If you're looking for Mini Labradoodles, you won't find them at Creekside. All their dogs are a standard size with an occasional medium-sized pup. They don't guarantee size since they focus on breeding for health and temperament.
Contact Details:
Website: https://creeksidedoodles.com/
Phone: (309) 363-5738
Email: [email protected]
Location: Canton, Illinois
7. Sabrina's Labradoodles
Welcome to Sabrina's Labradoodles, where you can find some of the best-bred Labradoodles in Illinois! Serving the area with the highest quality since 2002, Sabrina's is a friendly establishment that is all about family.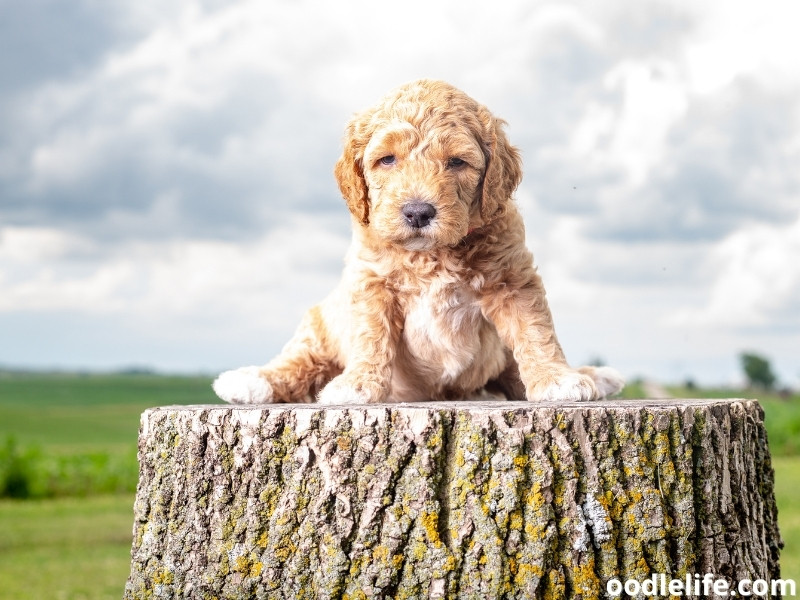 Sabrina's has a stunning reputation throughout Illinois. Focusing on health and well-being, the team works with each new pup to ensure it has the best life possible from birth until it leaves with its forever family.
In addition to Labradoodles, Sabrina's also breeds:
All their dogs are hypoallergenic breeds that come with some basic training. The folks at Sabrina will keep you up to date on your pup as soon as you adopt, even sending you pictures until they're ready for you to come and claim them.
Contact Details:
Website: https://www.sabrinaslabradoodles.co/
Phone: (618) 967-5429
Email: [email protected]
Location: Vergennes, Illinois
8. The Paw Pad Doodles
Pups from The Paw Pad Doodles grow up running through acres of farmland and living inside with the breeding family until it's time for them to go home with their new family.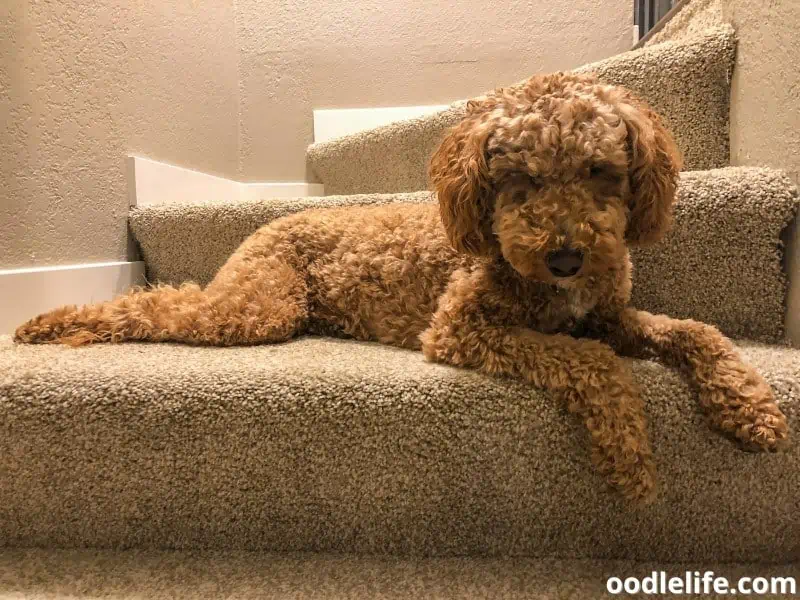 You can adopt directly from Paw Pad when puppies are available or sign up for the waiting list. The waiting list allows you to find a dog bred just for you.
Paw Pad Doodles is a family-owned and operated business that features Mom, Dad, their five children, and many grandchildren who serve as the official puppy socializers.
The best part of adopting from The Paw Pad Doodles is that you know your pups are treated like family until you come to claim them.
Contact Details:
Website: https://www.thepawpaddoodles.com/
Phone: (309) 241-3356
Email: [email protected]
Location: Deer Creek, Illinois
Labradoodle Breeders in Illinois, Final Thoughts
You're in luck if you're looking for Labradoodle breeders in Illinois! The state offers a great selection of breeders committed to the health and well-being of all their puppies.
Adopting with one of these breeders means supporting family businesses and bringing a great new addition to your own family.
Labradoodles are known for their wonderful temperament and cheery personality. But Labradoodles from these Illinois breeders might be a little happier than normal.