Best Labradoodle Breeders In Indiana (2023 Update)
Working with the best Labradoodle breeders in Indiana is one sure way to ensure you steer clear of puppy mills. The popularity of Labradoodles is growing every other day, meaning puppy mills are also on the surge to take advantage of this increasing market demand.
You probably are reading this post because you want to bring home a healthy and happy Labradoodle free from DNA health issues.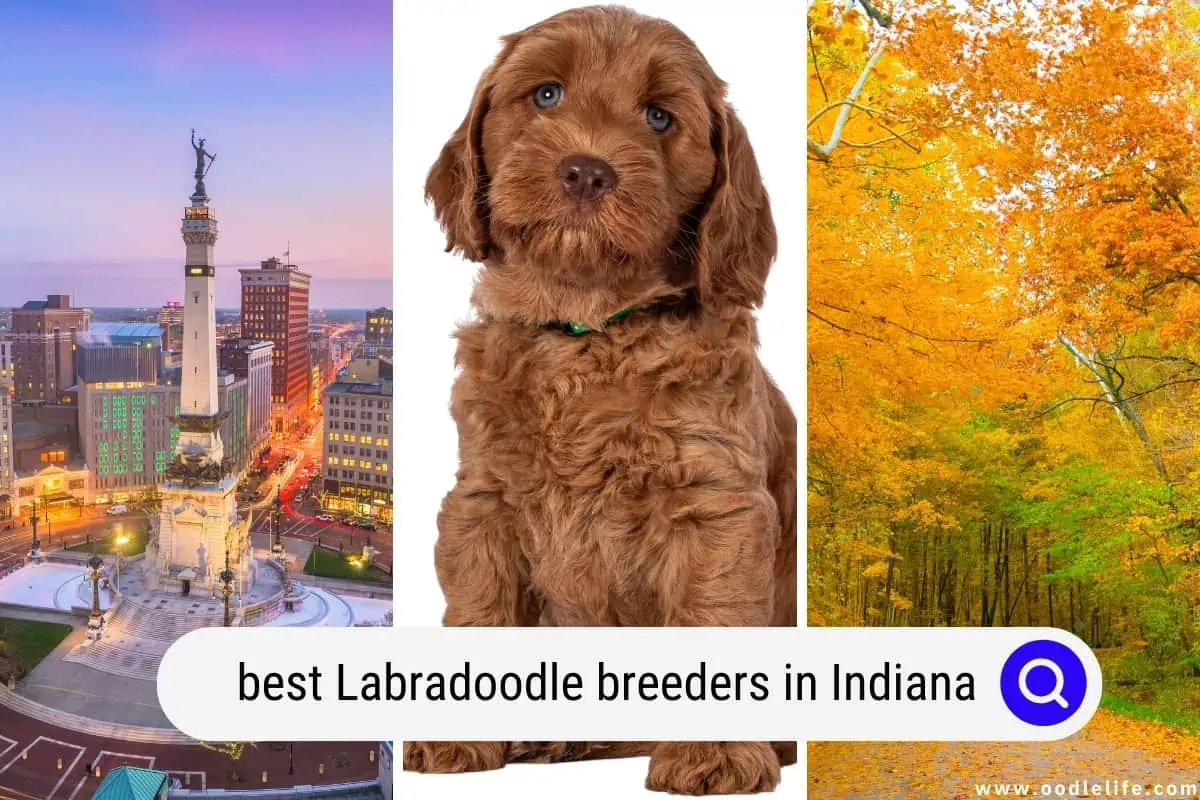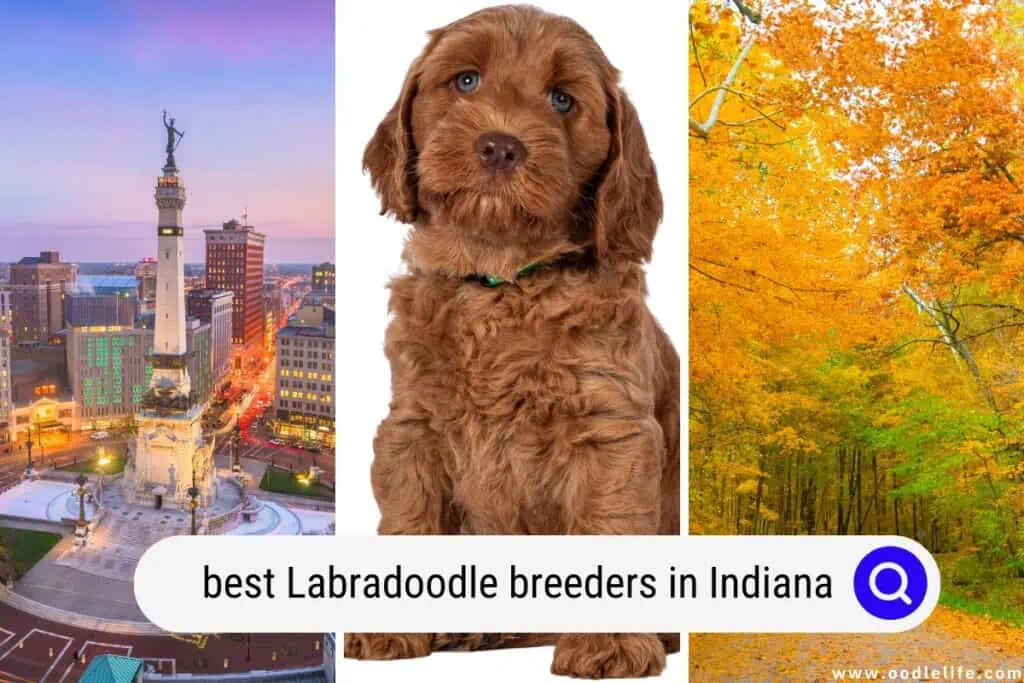 $300 2023 Discount!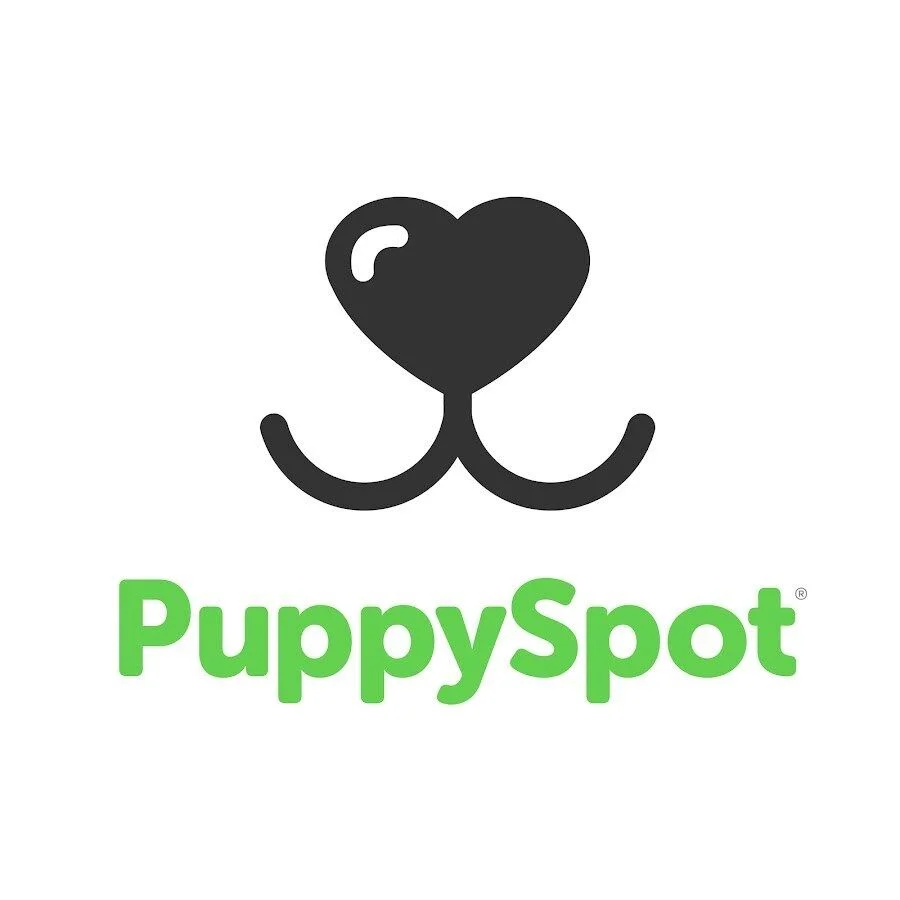 PuppySpot Adoption
PuppySpot is a reputable dog marketplace where you can browse and find compatible puppies right from the comfort of your home. They have placed over 200,000 puppies into homes in the US!
Click through and use the code PUPPY300 for $300 off any puppy adoption.
See Puppies and Save $300
We'll cover the best breeders in Indiana you can trust to deliver the best quality Labradoodles.
1. Daffodil Hill Australian Labradoodles
The Snyder Family is the proud owner of Daffodil Hill Australian Labradoodles. This family-owned breeder has been in business for over three years now. While they are relatively new in the industry, they have received many positive reviews. 
The breeder has a 50-acre field where they raise their pups in a family-friendly environment. Dogs have a huge playing field in Daffodil Hill Australian Labradoodles. It's important to note that the breeder isn't a kennel. In fact, they indicate that their pups live in their home and are a part of their daily lives.
Daffodil Hill Australian Labradoodles are pretty responsive as they love interacting with their pet parents. The breeder offers lifetime assistance to new pet parents to help them adopt their new furry friends successfully. This means you won't have issues welcoming a Labradoodle to your home.
Labradoodles from this breeder undergo basic training to ensure puppies have the required skills before moving to their forever homes. The breeder offers a 2-week board and train program to new pet owners. This is part of their adoption process to help puppies and pet parents get along on the right foot.
Getting your Labradoodle from Daffodil Hill Australian Labradoodles is an opportunity to work with a friendly breeder who's ready to help you through your journey as a pet owner.
Contact Details:
Website: https://daffodilhilldoodles.com/
Phone: (812) 798-0554
Email: [email protected]
Location: Carlisle, Indiana
2. Ashford Manor Labradoodles
Ashford Manor Labradoodles have over ten years of experience in breeding healthy puppies. All dog parents undergo a careful selection process to ensure that only the best quality breed joins the breeding program. The strict selection process also warrants that parent dogs don't pass genetic health issues to their litter.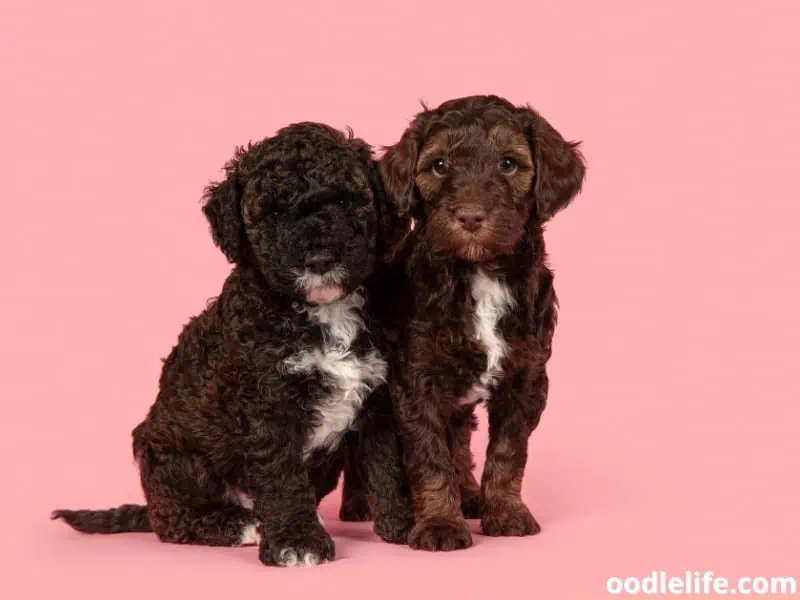 While Ashford Manor may have years of experience in the industry, they prefer working with a small breeding program. This helps them to focus more on providing their puppies with the love, care, and maximum attention they deserve.
Labradoodles from Ashford Manor are well-mannered and have good temperaments. Their dogs love playing with kids and also get along quite well with adults.
As for the health of their puppies, these little bundles of joy undergo regular health checks. The breeder also partners with competent veterinarians to ensure their clients take home healthy puppies without DNA issues.
It's easy to welcome a Labradoodle from Ashford Manor into your home. The breeder has a puppy boot camp where dogs go through different socialization programs to prepare them for family lives.
Ashford Manor also has a unique way of grooming their pups to keep them neat and clean. You'll fall in love with their puppies the first time you meet them.
Contact Details:
Website: http://www.ashfordmanorlabradoodles.com/
Phone: (765) 714-1436
Email: [email protected]
Location: Lafayette, Indiana
3. Chestnut Hill Labradoodles
Good Dog recommends Chestnut Hill Labradoodles as one of the best Labradoodle breeders in Indiana. What's more, Chestnut Hill stands out as they are a responsible breeder that produces healthy puppies with intention. They focus more on creating quality litter with close to excellent temperaments.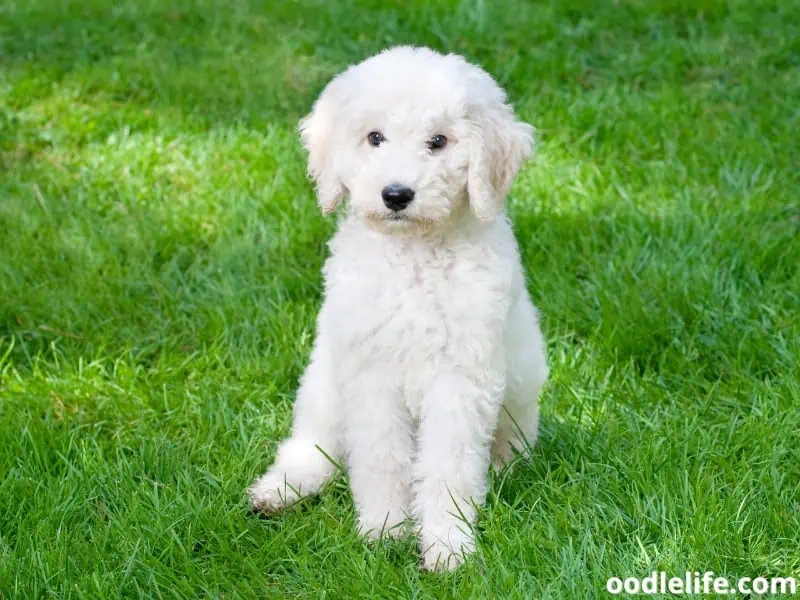 At Chestnut Hill, you'll be happy to take home an intelligent, comical, and sociable puppy. Puppies from this breeder are quite easy to handle. Since they are intelligent, they are also easy to train.
Once you meet with a Labradoodle at Chestnut Hill, you'll find a friend to take home right away.
Labradoodles at Chestnut Hill are also brought up to enjoy human interaction. All pups undergo quality early socialization to imprint good associations right from a tender age. For pet parents, this makes adoption easy.
Chestnut Hill offers a variety of Labradoodles. You can rest assured you'll find one that meets your pet's preferences.
Contact Details:
Website: https://chestnuthilllabradoodles.com/ 
Phone: (513) 623-2577
Email: [email protected]
Location: Guilford, Indiana
4. Colonial Village Labradoodles
Colonial Village Labradoodles are also one of the best Labradoodle breeders in Indiana. The breeder selects the best parent dogs to join their breeding program. This is something that has ensured they have the best stock for their breeding program.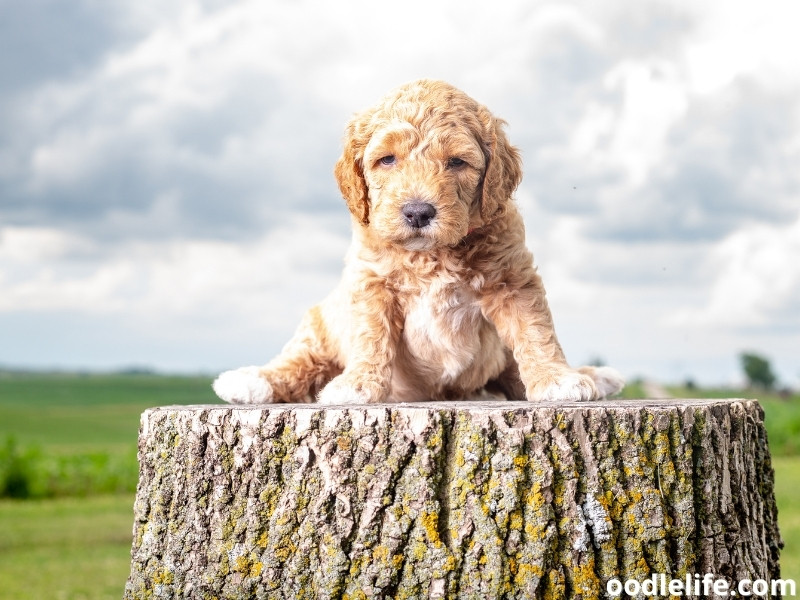 Colonial Village Labradoodles has over five years of experience in delivering quality and healthy puppies.
The breeder offers Miniature, Medium, and Standard Labradoodles. They have a small farm in rural Sheridan, Indiana, where puppies enjoy a comfortable and friendly environment.
Colonial Village Labradoodles is a member of the International Labradoodle Association (ILA) and the Australian Labradoodle Association of America (ALAA). These membership programs are there to make sure clients trust the breeder's services.
Getting a Labradoodle from Colonial Village Labradoodles is a big advantage since they can deliver your puppy to your doorstep. The breeder has puppies spread across different areas, including Oregon, Minnesota, Arizona, Texas, New Mexico, and more.
Contact Details:
Website: https://www.colonialvillagelabradoodles.com/
Phone: (317) 514-2251
Email: [email protected]
Location: Sheridan, Indiana
5. Best Doodle Puppy
Pet parents will agree that the best puppies are always from family-owned breeders. Best Doodle Puppy is a responsible breeder in Alexandria, Indiana. They are passionate about matching people with the best families.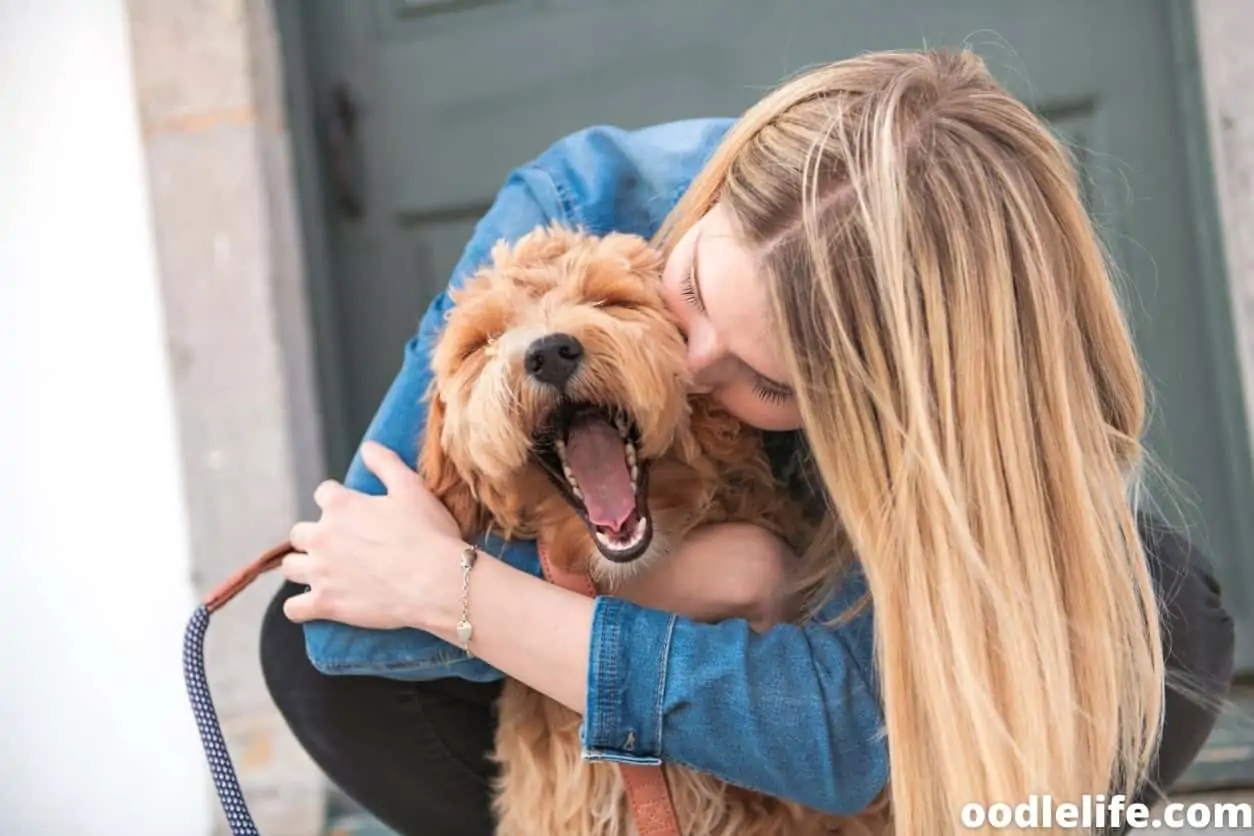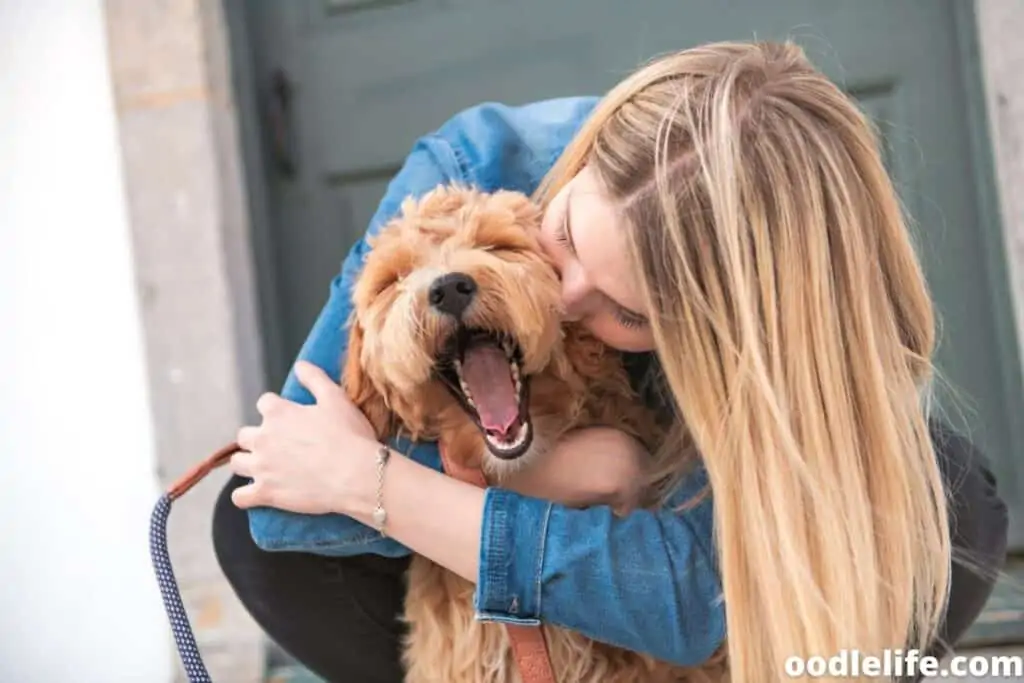 So, if you think you're ready to adopt a Labradoodle, Best Doodle Puppy can find you the perfect pet to add to your family.
Puppies at Best Doodle Puppy enjoy living in a safe and friendly family setting. This also helps to ensure all their puppies socialize with individuals of all ages. Puppies get to mingle with people throughout the day as they are an important part of their lives.
One good thing about working with Best Doodle Puppy is that they have a quick application process. After filling out the required puppy application form and getting approval, you only need to wait to adopt your puppy.
Best Doodle Puppy also has a detailed website that offers its clients all the puppy information they need before adopting a Labradoodle from them.
Contact Details:
Website: https://www.bestdoodlepuppy.com/
Phone: (765) 606-8359
Email: [email protected]
Location: Indianapolis, Indiana
6. Mama Bates Doodles
Mama Bates Doodles is another reliable breeder in Indiana you can depend on for quality and healthy Labradoodles. They raise their puppies intentionally with the goal of connecting these lovely creatures with the best families.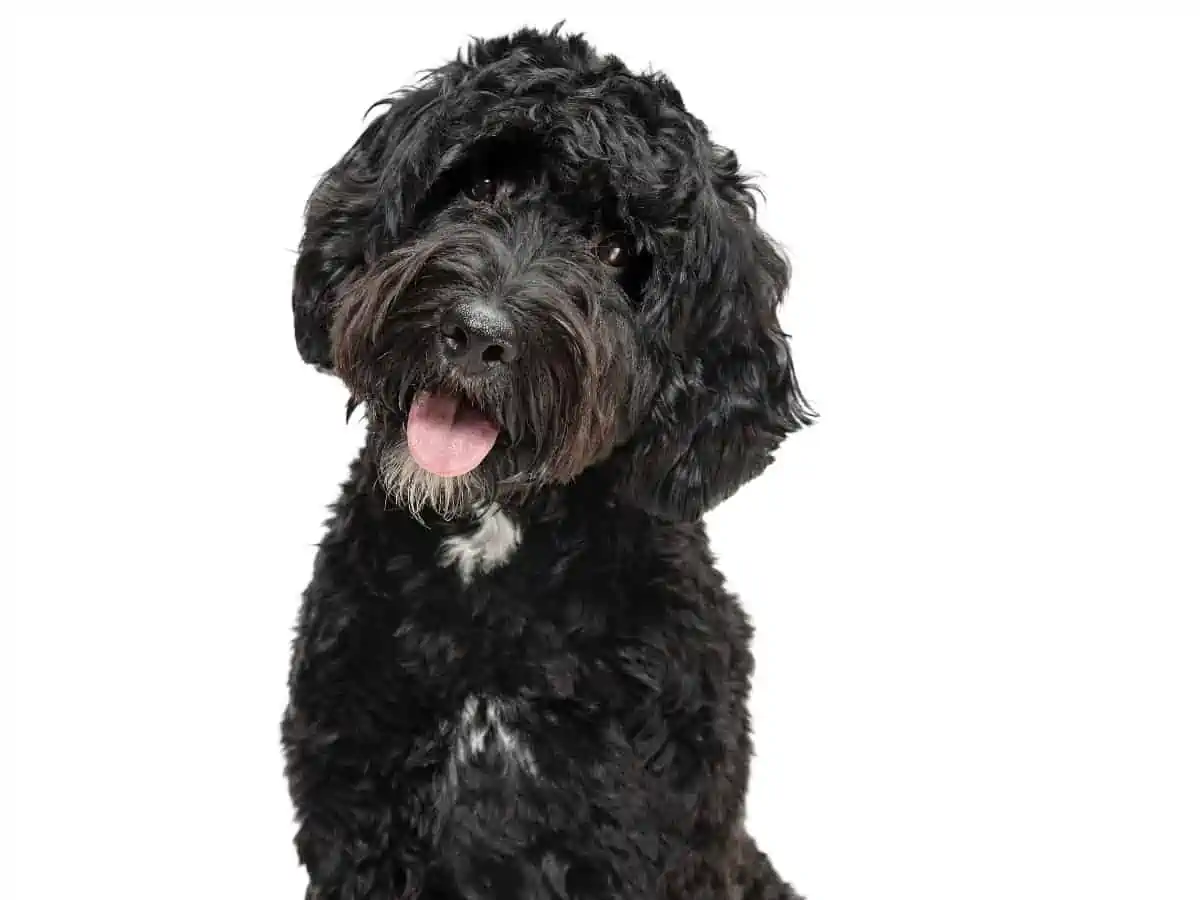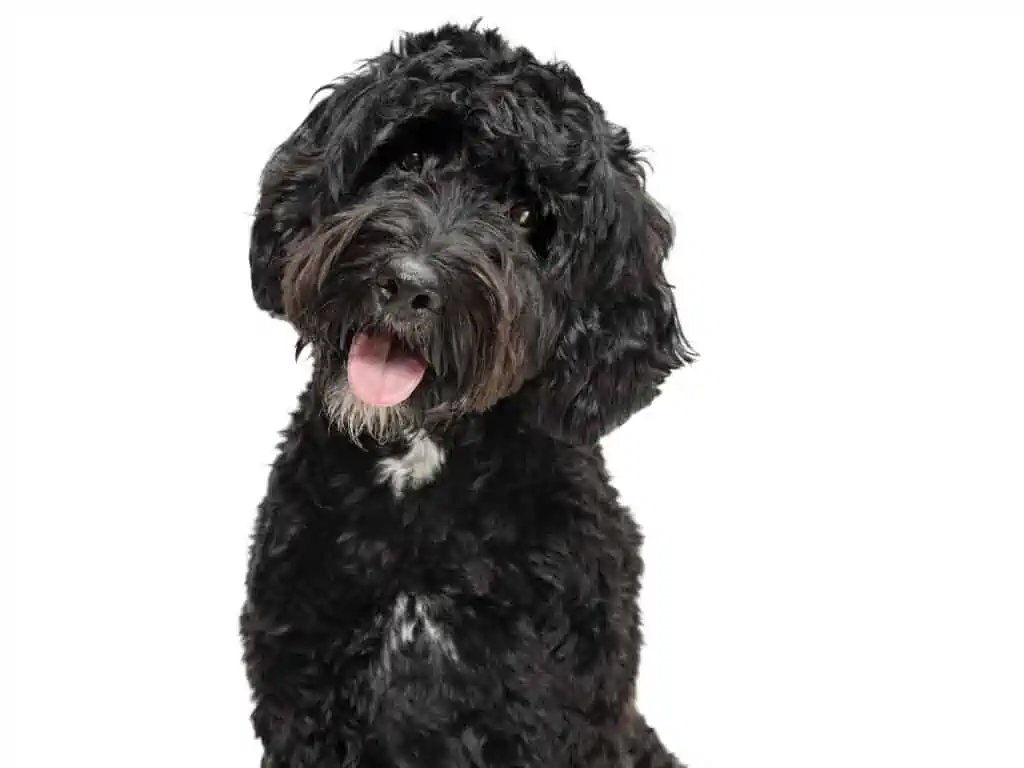 Their designer puppies are a part of their family. This means they raise their puppies as their own, providing them with the love and care they deserve.
Mama Bates Doodles also works with licensed vets to ensure their dogs are fit for adoption. Their pups are well-trained, and you can even trust them with kids of all ages.
Contact Details:
Website: https://www.mamabatesdoodles.com/
Phone: (765) 506-1871
Email: [email protected]
Location: Upland, Indiana
Conclusion
Finding the best Labradoodle breeders in Indiana should be relatively easy now that you have a few options to narrow your search. Before signing any contract with any breeder, it's important to check their reviews and know what their previous clients say about their services. Aim to work with a breeder with experience and a proven track record of good business.