Best Labradoodle Breeders In Iowa (2023 Update)
There are several top-notch Labradoodle breeders in Iowa to check out if you want to add a sweet Goldendoodle to your family. Most Iowa breeders are licensed and reputable, but not all.
To ensure you go to a high-quality, ethical breeder, we've created a list of the 11 best Labradoodle breeders in Iowa!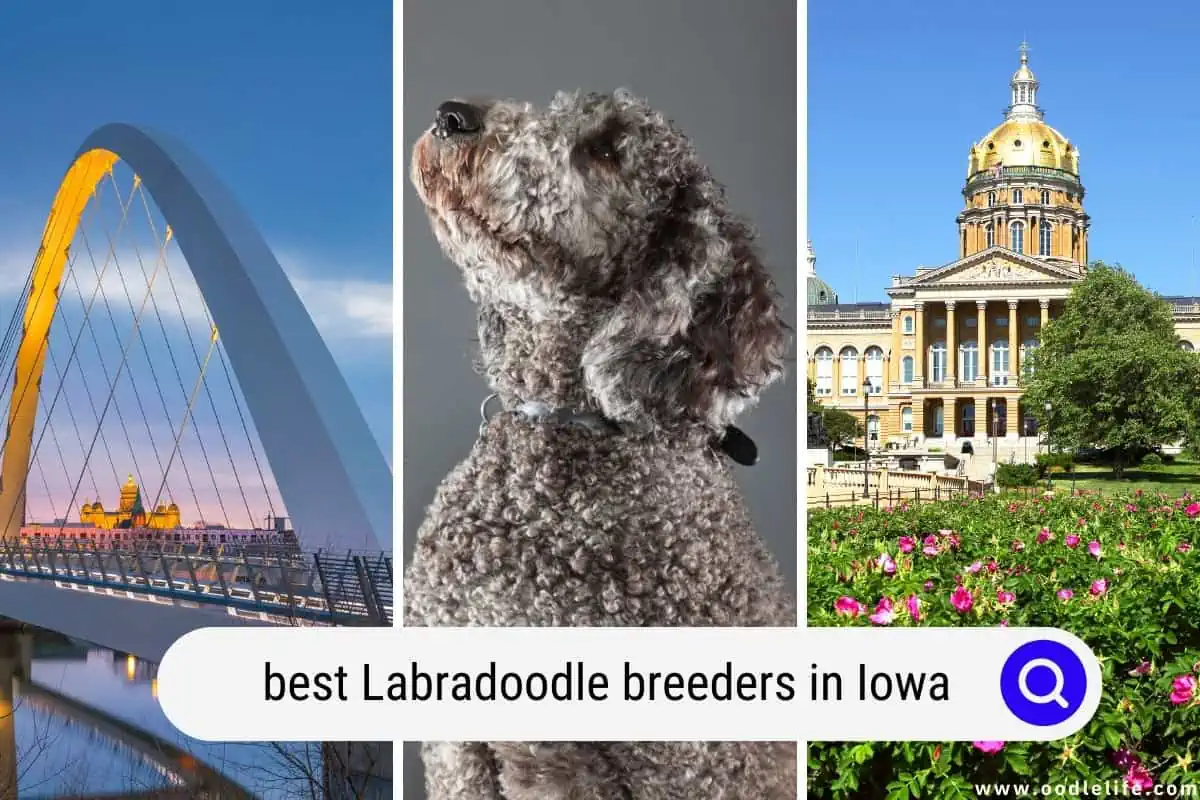 $300 2023 Discount!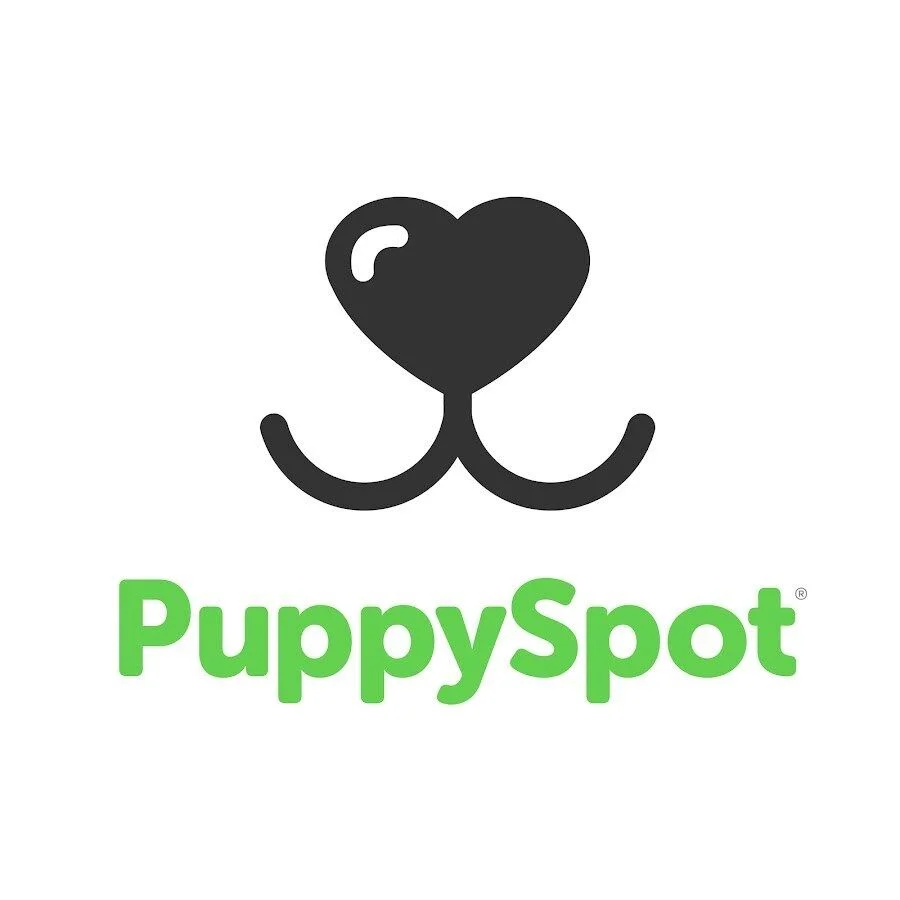 PuppySpot Adoption
PuppySpot is a reputable dog marketplace where you can browse and find compatible puppies right from the comfort of your home. They have placed over 200,000 puppies into homes in the US!
Click through and use the code PUPPY300 for $300 off any puppy adoption.
See Puppies and Save $300
Check out our favorite Goldendoodle Breeders in The Hawkeye State.
1. Iowa Meadow Labradoodles
Iowan Meadow Labradoodles is easily the best Labradoodle breeder in the state, as they focus on breeding and thoughtfully raising allergy-friendly, non-shedding Australian Labradoodles. These are multi-generational Labradoodles with a history of good health and kind temperaments.
The pups are raised in the breeder's home, so they're well-socialized with people and other dogs, making it easy to introduce them into your home! They almost always have available pups, so you will likely get a pupper within a few weeks of applying.
Contact Details:
Website: https://www.iowameadowlabradoodles.com/
Phone: (515) 783-7739
Email: [email protected]
Location: Cumming, Iowa
2. Hermeier Doodles Iowa
The Hermeier Doodles Breeder is another fabulous breeder in Iowa. It's a state-license breeder that offers Doodles in all sizes, giving customers the option to choose how large of a dog they want. They specialize in Miniature, Medium, and Standard-size Labradoodles, ensuring the size is consistent from generation to generation.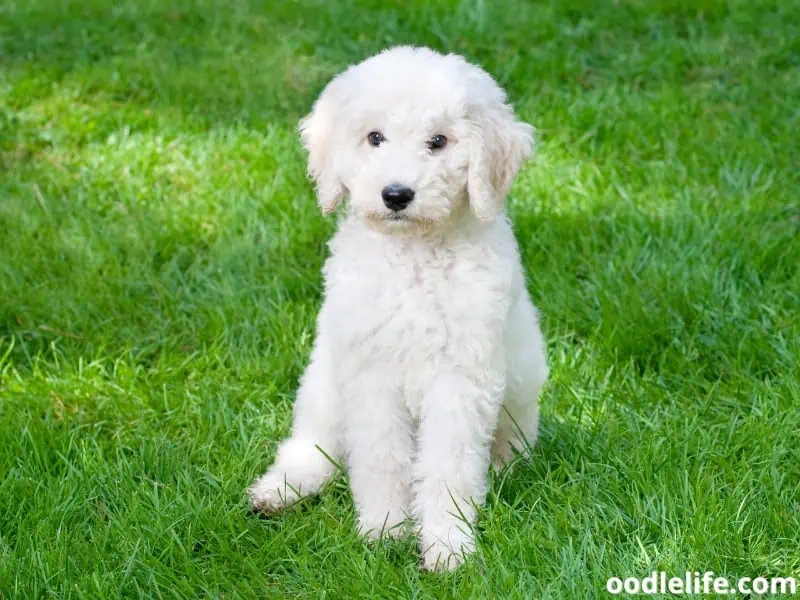 All Doodles have their dew claws removed as newborns and go through ENS training, making them super smart and in tune with emotions. Many of the Doddles from this breeder go on to be stellar service animals or therapy dogs.
Contact Details:
Website: https://hermeierdoodles.com/
Phone: (563) 568-8611
Email: [email protected]
Location: Waukon, Iowa
3. Heartland Labradoodles Iowa
Heartland Labradoodles is a member of the Australian Labradoodle Association of America (ALAA) and the current recipient of the Golden Paw Award, so they're a reputable and reliable Doodle breeder.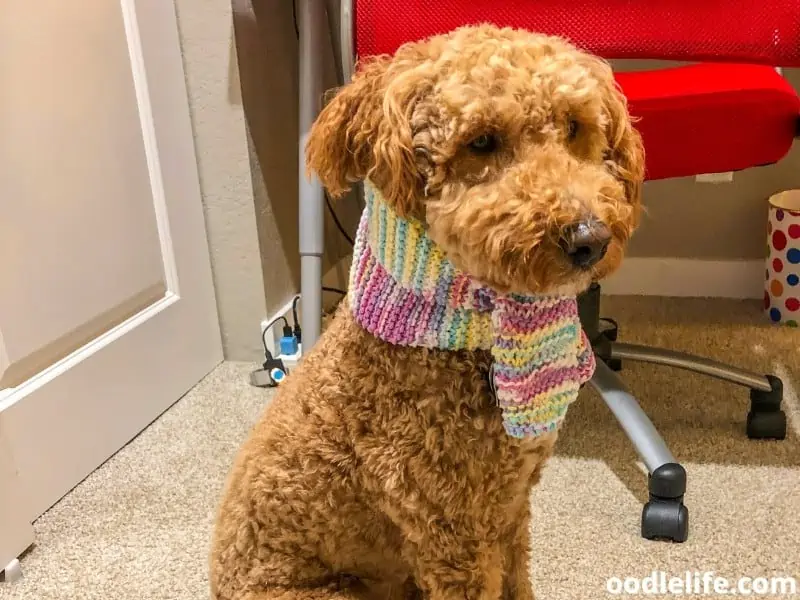 They diligently genetically test their Doodles for potential health problems and disclose everything to clients. They're a transparent breeder that is upfront about everything and takes its responsibility to sell healthy, well-trained dogs very seriously.
Contact Details:
Website: https://www.heartlandlabradoodles.com/
Phone: (319) 624-2058
Email: [email protected]
Location: Solon, Iowa
This state-registered Labradoodle breeder has a high-end breeding facility where the dog is cared for with the utmost respect and care. They run many genetic tests on their dogs and even have their pen hip tested by the Orthopedic Foundation of Animals (OFA).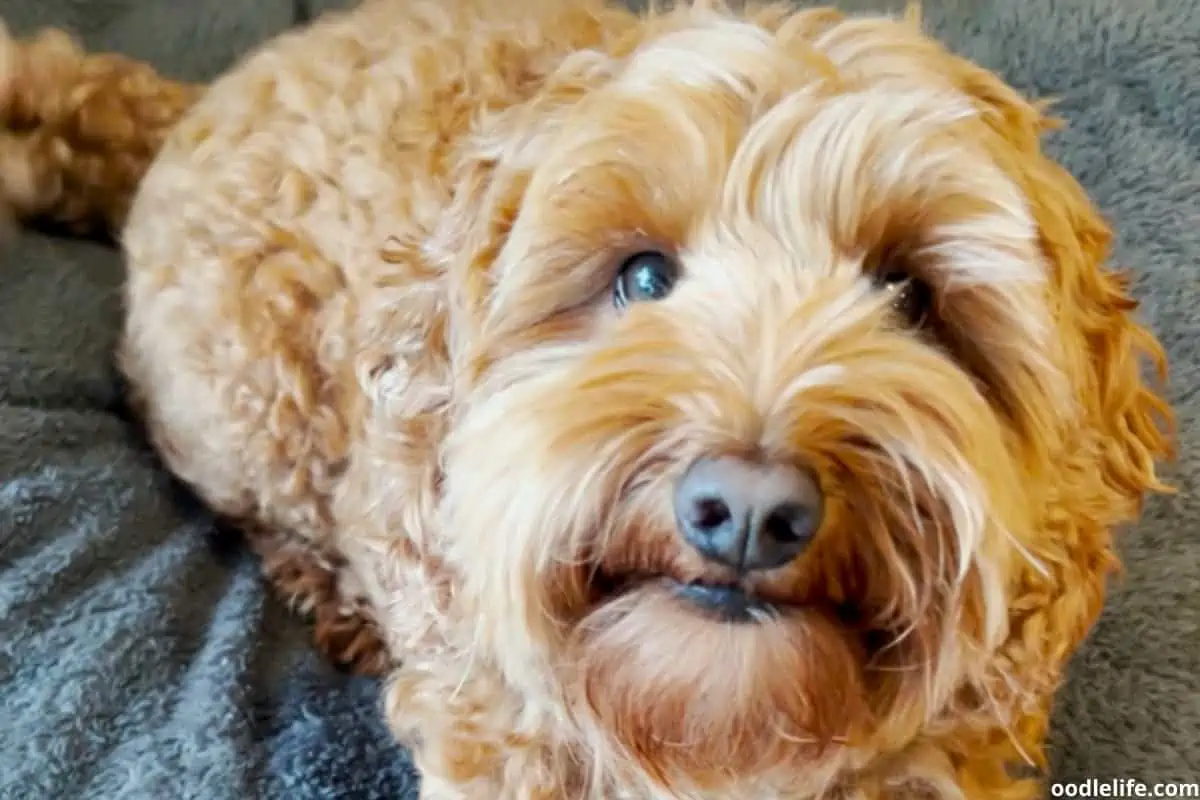 These Doodles come socialized, potty-trained, immunized, and create-trained, so you can start enjoying time with your well-behaved, easygoing pet right away!
Contact Details:
Website: https://www.midwestvalleydoodles.com/
Phone: (641) 891-7588
Email: [email protected]
Location: Russell, Iowa
5. PureBred Pups Iowa
PureBred Pups in Iowa is a dedicated breeding company that ensures every customer is thrilled with their new furry friend. They offer a money-back guarantee if your Doodle winds up having health issues or genetic problems.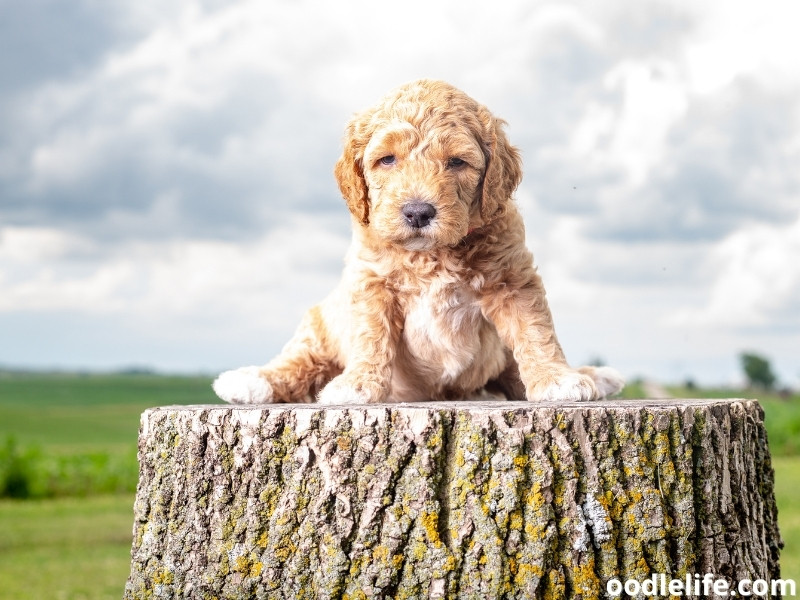 While they breed many kinds of dogs, they specialize in highly sought-after breeds like Doodles, Poodles, and Cockapoos. They offer Doodles in all sizes, and each one comes socialized and moderately trained, giving you a jump start on the training process.
Contact Details:
Website: https://www.purebredpups.com/
Phone: (641) 588-3110
Email: [email protected]
Location: Joice, Iowa
6. Cedar Bend Labradoodles
Not only does Cedar Bend offer adorable and healthy Labradoodles, but they work hard to instill each dog with a sparkling and easygoing personality. Dogs are trained to be sweet and obedient while still being their bubbly Doodle selves.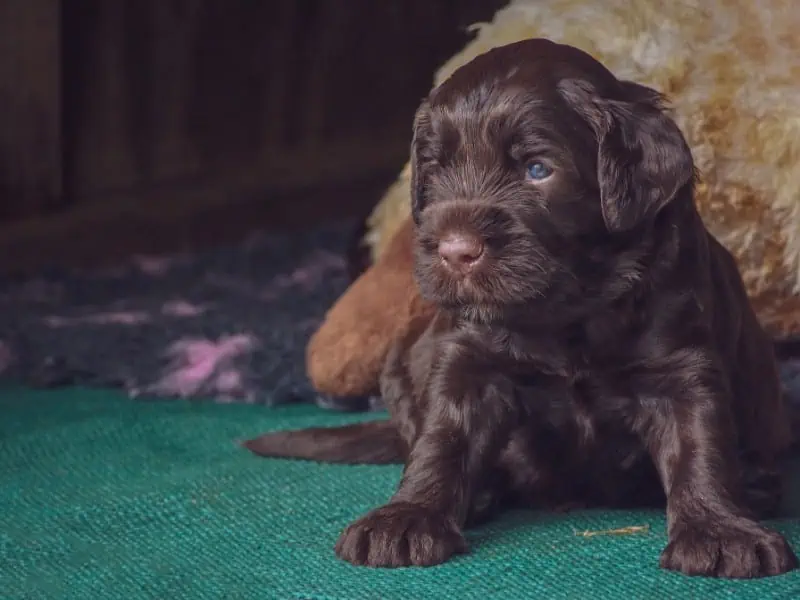 They only breed Australian Labradoodles and while they always have a waitlist, their puppies are well worth the delay! This breeder sells some of the happiest pups in Iowa, ensuring you get a bouncy, cheerful dog.
Contact Details:
Website: https://www.cedarbendlabradoodles.com/
Email: [email protected]
Location: Cedar Falls, Iowa
This breeder is a Specialty State Licensed In-Home Dog Breeder with a focus on F1 Labradoodles and Goldendoodles. They have several parent dogs and almost always have adoptable puppies, raising between three and five large litters every year.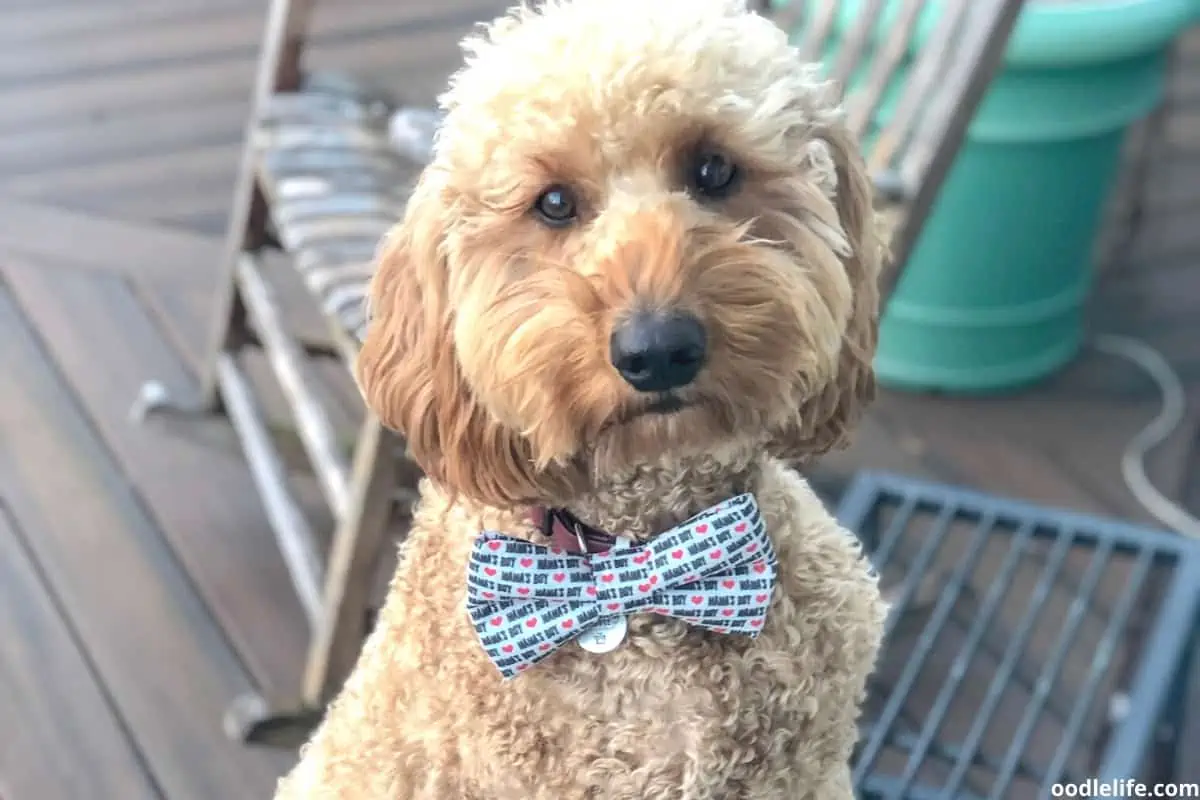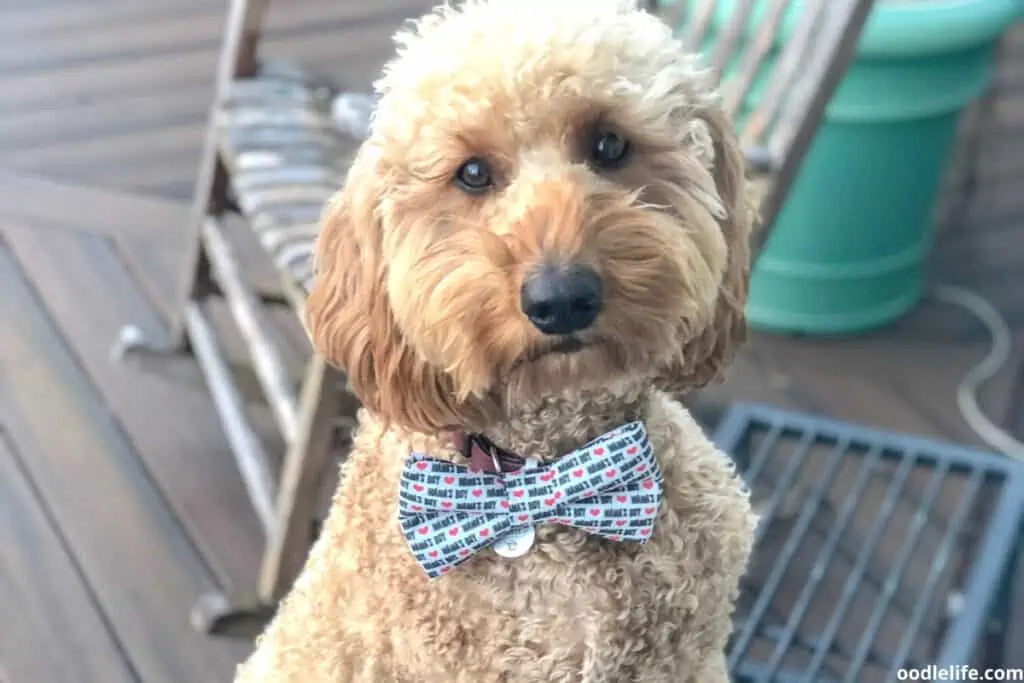 While the Labradoodles are well-bred and thoroughly tested for genetic disorders, this breeder sets some of the most affordable prices for Goldendoodles in Iowa. They believe every family deserves the perfect dog, regardless of budget.
Contact Details:
Website: https://home-raised-labradoodles.business.site/
Phone: (641) 464-5176
Location: Tingley, Iowa
8. Providence Puppies
Providence Puppies is one of the smaller Labradoodle breeders in Iowa with usually six to eight available pups. They offer a few different Doodle breeds, but most often they have Poodles and Goldendoodles available.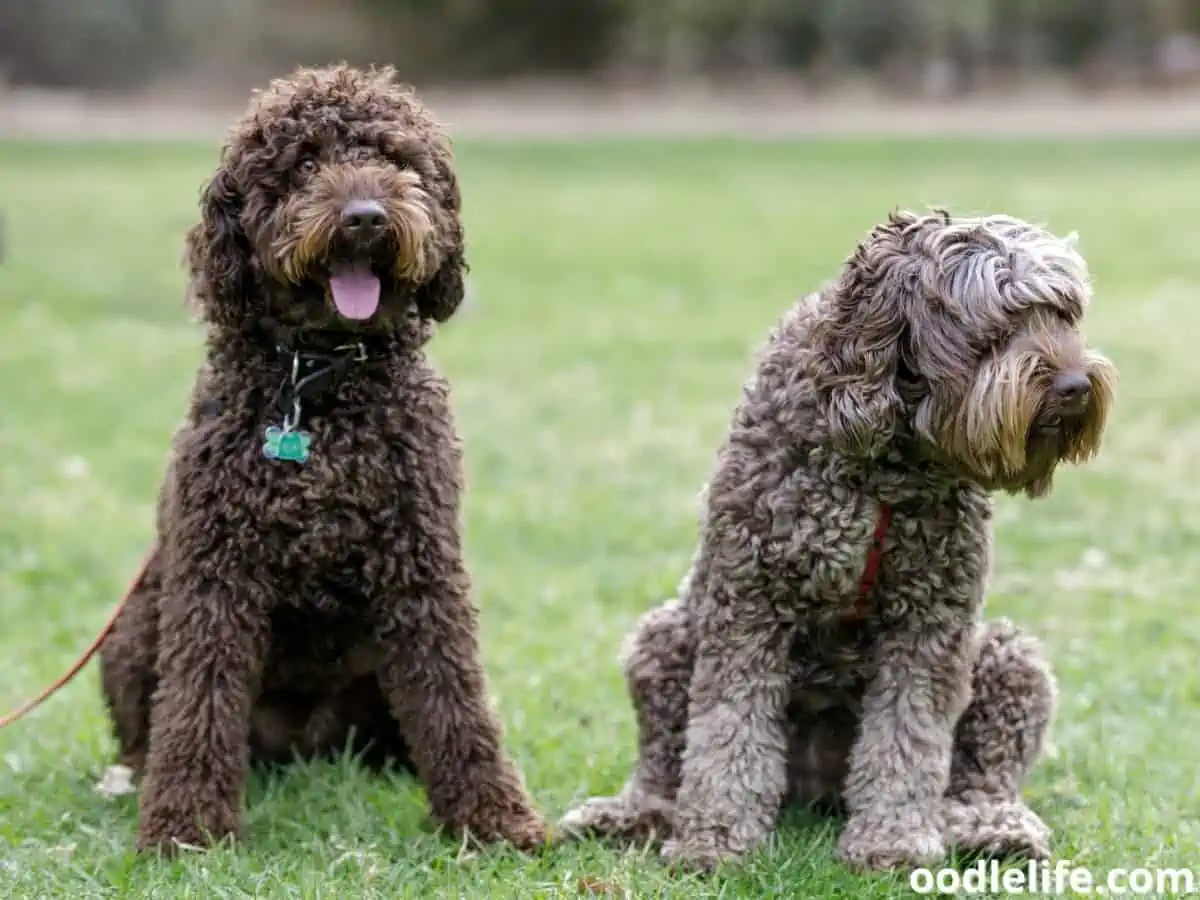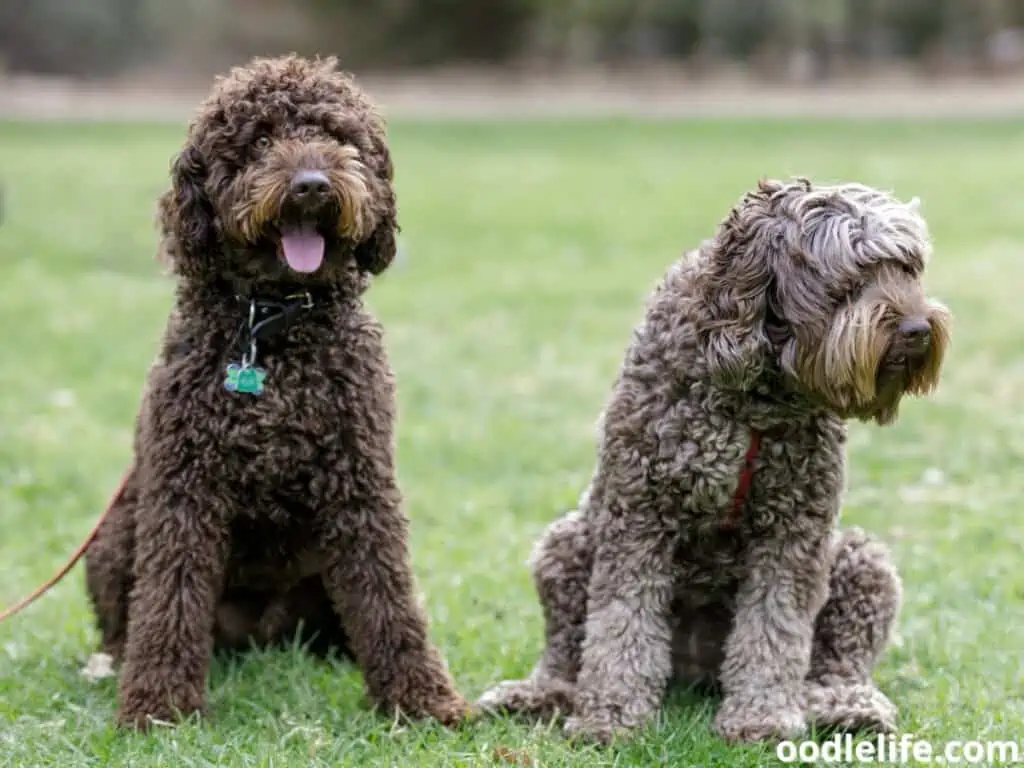 Many of their Doodles are minis, so they're one of the best breeders to check out if you want a smaller dog. The breeder has decades of experience, and only raises a few puppies at a time to ensure they get all the attention they need.
Contact Details:
Website: https://providencepuppies.net/
Email: [email protected]
Location: Bonaparte, Iowa
Final Words
Labradoodles are super easygoing, cheerful, and obedient dogs, making them a wonderful choice for families looking for a furry friend. While Labradoodles are naturally a delightful breed, these breeders make them even sweeter and more well-behaved.
When you opt for one of these exceptional Labradoodle breeders in Iowa. The best Labradoodle breeders in Iowa care about each and every dog they raise, pouring love and attention into them until they find their forever home.