Best Labradoodle Breeders In Mississippi (2023 Update)
Who can resist a Labradoodle puppy? With their adorable appearance and sweet temperament, this popular designer breed resembles a cute teddy bear.
If you're thinking about adopting a Labradoodle, you should seek a reputable breeder who has a positive reputation as well as extensive experience with breeding Labradors and Poodles to produce Labradoodle puppies.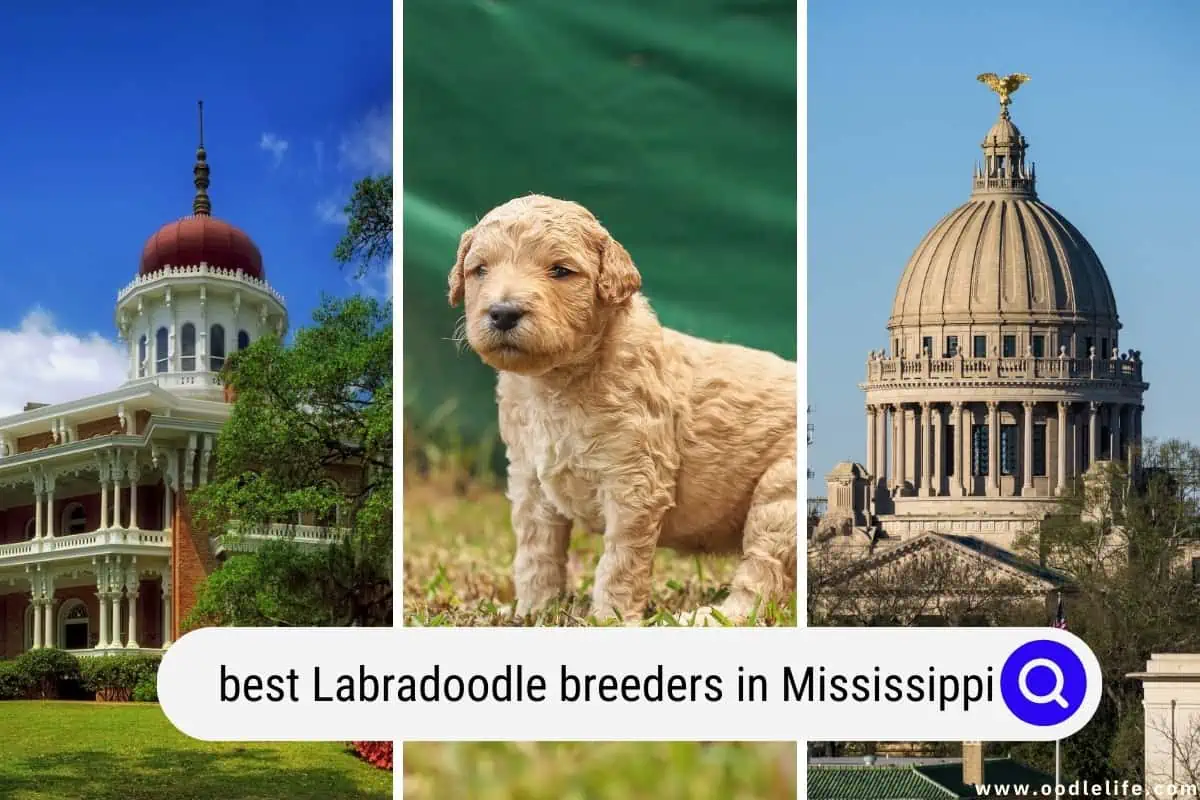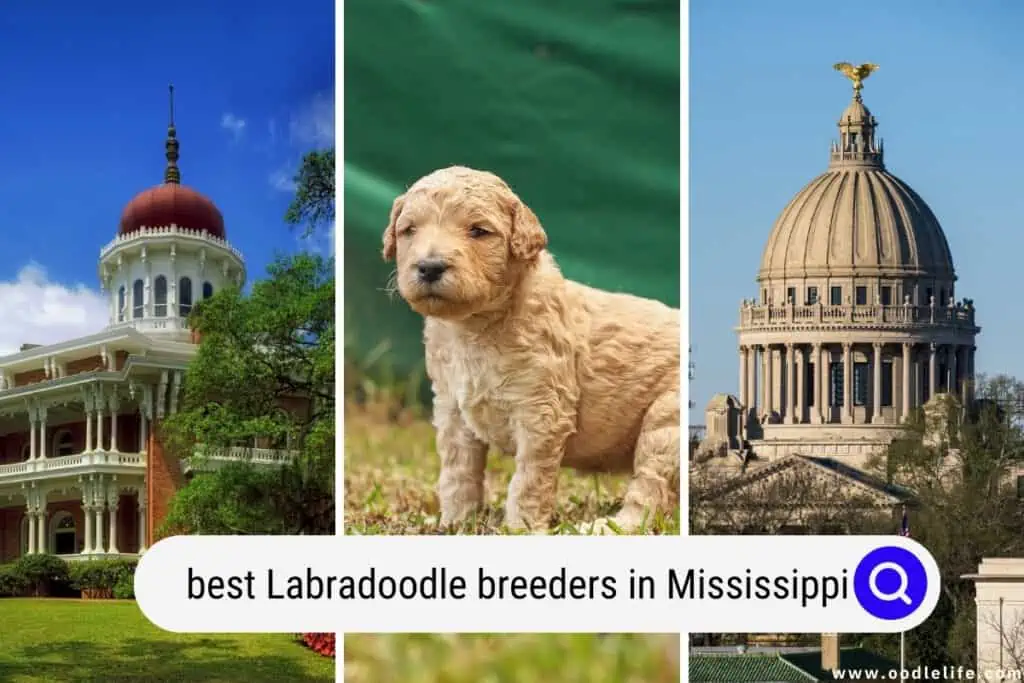 $300 2023 Discount!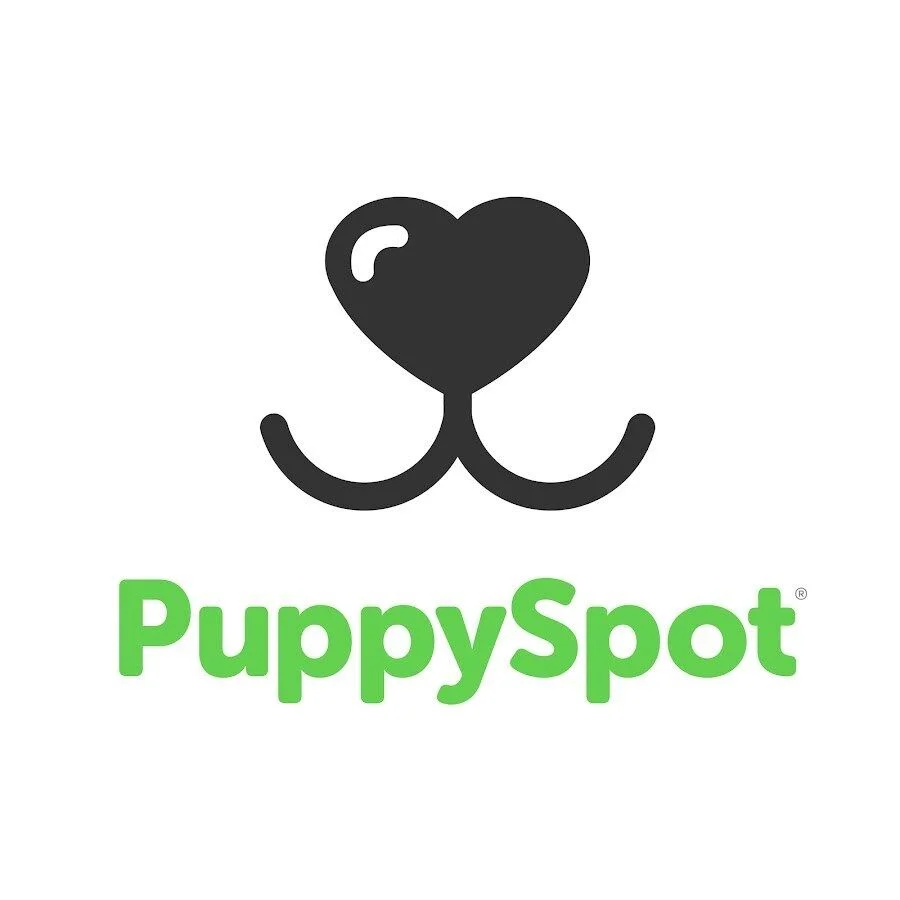 PuppySpot Adoption
PuppySpot is a reputable dog marketplace where you can browse and find compatible puppies right from the comfort of your home. They have placed over 200,000 puppies into homes in the US!
Click through and use the code PUPPY300 for $300 off any puppy adoption.
See Puppies and Save $300
Here are some of the best options to consider in Mississippi:
1. Barksdale Labradoodles
Barksdale Labradoodles is one of the largest Labradoodle breeders in Mississippi, with over 30 litters produced last year. This breeder has been around since 2005 and stands out thanks to its exceptional facilities and human treatment of breeding dogs.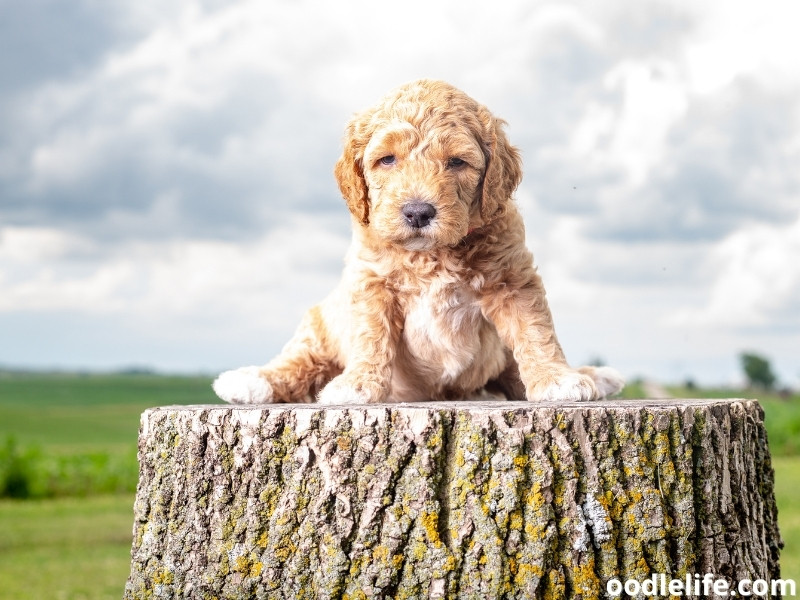 Instead of breeding Labradors and Poodles, this breeder works with Labradoodle parents. The puppies are fifth-generation or higher. They have Labrador and Poodle DNA, but some litters also have DNA from other breeds.
Introducing breeding stock from other breeds has some advantages. It allows Barksdale Labradoodles to offer standard, medium, and miniature dogs, and it also helps mitigate health risks that exist in Labradors and Poodles.
Each puppy comes with an official pedigree, so you'll know more about the genetic makeup of your new companion. This breeder also offers a two-year warranty on your pet's health and performs extensive health testing on the parents, including tests for the hips, eyes, heart, thyroid, and more.
We also recommend this breeder because the dogs used to produce puppies have quality lives. There is a guardian program that places breeding dogs in homes. These dogs are spoiled pets and spend time in the breeding facility only when needed.
Breeder Details:
2. Dawson Creek Labradoodles
Dawson Creek Labradoodles is one of the highest-rated Labradoodle breeders in Mississippi. This breeder produces Australian Labradoodles, which means the puppies are the product of several generations of Labradoodles.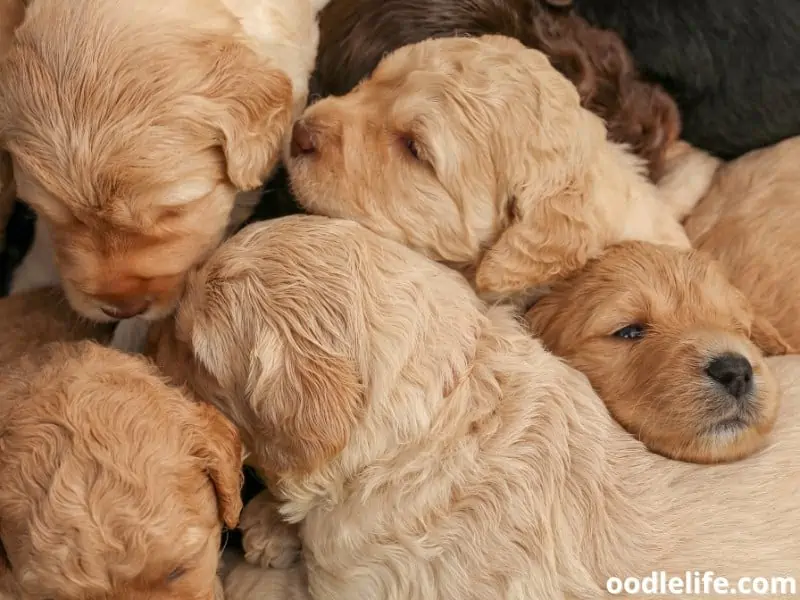 Even though the puppies have all the physical characteristics of Labradoodles, their DNA might include genes from other breeds.
Dawson Creek Labradoodles stands out thanks to their 'Puppy Fit' program. Before you adopt a puppy, you'll have to fill out a detailed application with some questions about your family, your lifestyle, and more. The goal of this breeder is to find the perfect match based on each puppy's personality and temperament.
We also recommend this breeder because of the facilities. There is a puppy nursery where the young Labradoodles have access to early socialization and a space where they can play and explore. There are even puppy nannies who sleep in this room, so the dogs aren't alone at night.
This breeder produces five to eight litters a year. They work with 17 females and six males, but they have a partnership with other breeders to use their males to add some diversity to the gene pool.
Breeder Details:
3. Stony Brook Australian Labradoodles
What makes this breeder stand out is the family environment they provide. This breeder produces one litter at a time, and the puppies spend their first week in a home with a family. They're around children, rescue dogs, and cats.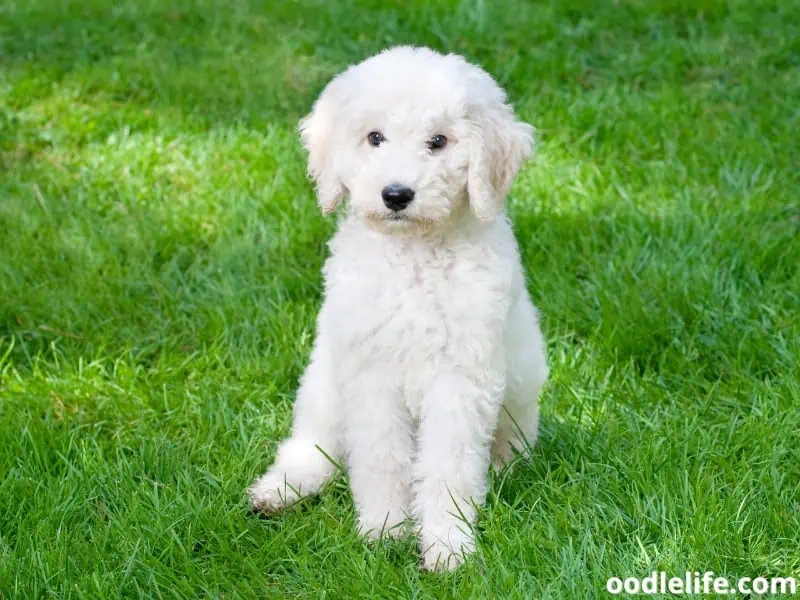 This environment helps the puppies socialize. Plus, the puppies will begin training. Labradoodles aren't difficult to train, but novice dog owners can benefit from getting a puppy who is already familiar with potty training.
Breeder Details:
4. Trin's Designer Doodles
This small breeder stands out thanks to the glowing reviews they consistently receive on social media. It seems that a huge majority of pet parents have an excellent experience with this breeder and are happy with the health and temperament of the puppies produced.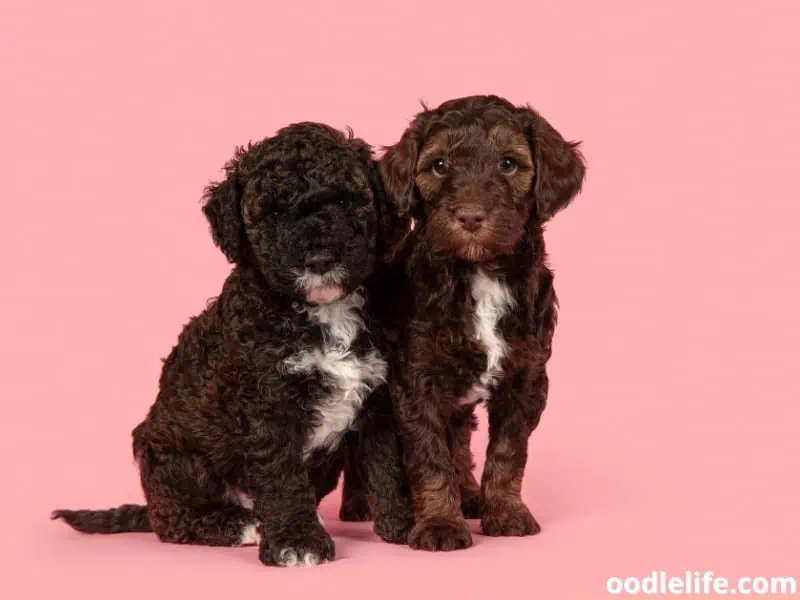 Trin's Designer Doodles is a small breeder with a total of six females and two males. These dogs are either the breeder's personal dogs or pets who live in guardian homes.
The breeding stock includes a mix of breeds. There is an AKC-registered Poodle, an Australian Shepherd, an F1 Labradoodle, some Godlendoodles, and more. This unique combination of breeding dogs allows for the creation of Labradoodles and other designer breeds.
We recommend this breeder because their small size means the puppies get plenty of attention and socialization early in life. They have performed extensive health testing on the dogs they use for breeding, and they offer a health guarantee on the puppies.
Breeder Details:
5. Pine Belt Pups
Pine Belt Pups doesn't have an extensive online presence, but this small breeder could be an excellent option if you're looking for puppies from a family environment.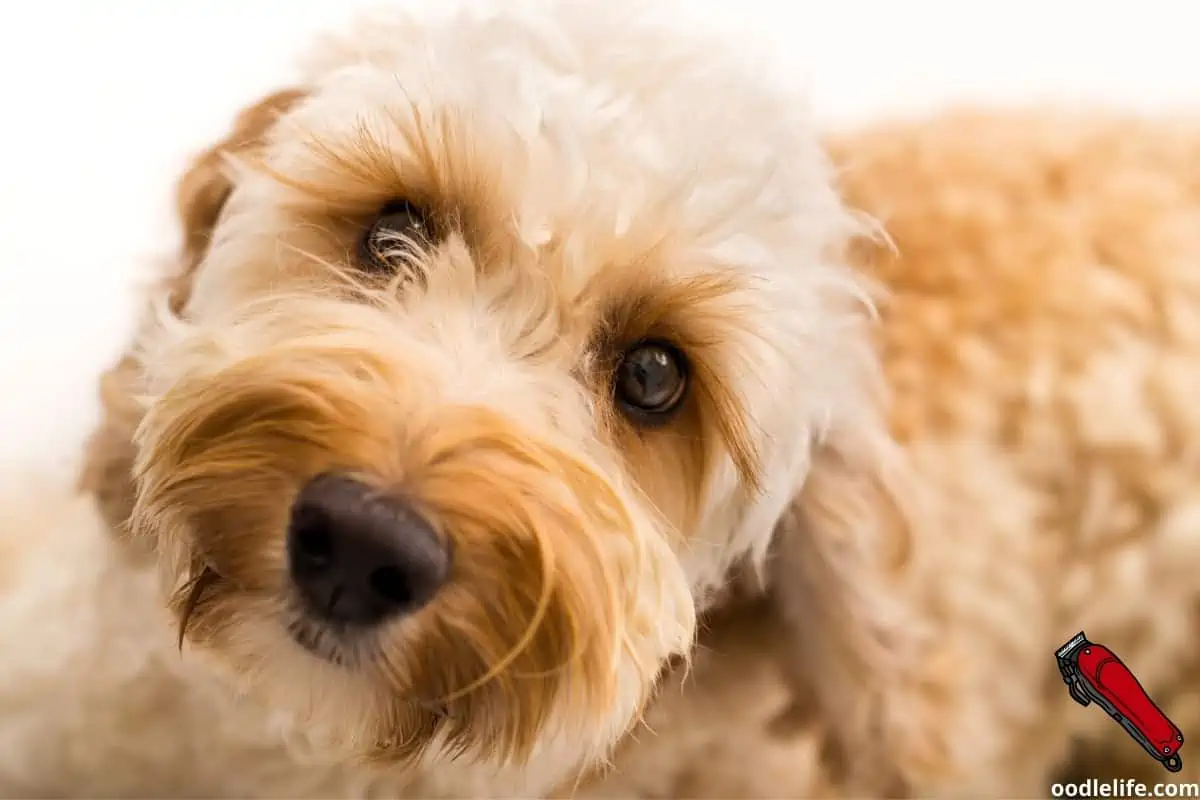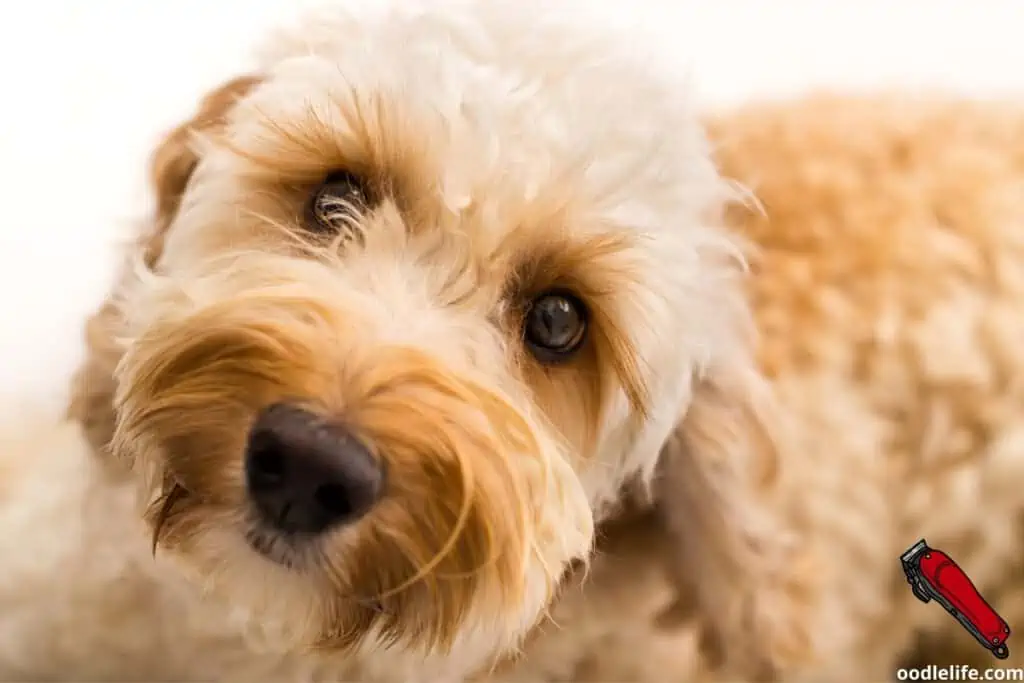 This breeder produces different designer breeds, including Labradoodles and Sheepadoodles. Their breeding stock includes an AKC-registered Poodles and an F1 Labradoodles, which means this breeder can produce F2 Labradoodle puppies.
Since this breeder doesn't have a lot of information online, we recommend contacting them to find out more about health testing and other important questions.
Breeder Details:
6. Magnolia Breeze Labradoodles
Magnolia Breeze Labradoodles is an award-winning breeder with accreditation from the Worldwide Australian Labradoodle Association.
It's also a small breeder that raises puppies in a home environment. The puppies don't leave until they are eight weeks of age, and they go through a program that introduces them to smells, sounds, and more. The goal is to socialize these dogs early and desensitize them to various stimuli while encouraging their curious and playful nature.
Magnolia Breeze Labradoodles is an ideal option if you'd like to adopt a Miniature or Medium Labradoodle. This breeder offers a two-year health warranty, and the temperament testing performed on the puppies is a great way to find the perfect match for each pet.
Breeder Details:
7. Ruby's Doodles of Mississippi
Ruby's Doodles of Mississippi is a small breeder specializing in F1 Labradoodle puppies. It means that the puppies have two purebred parents.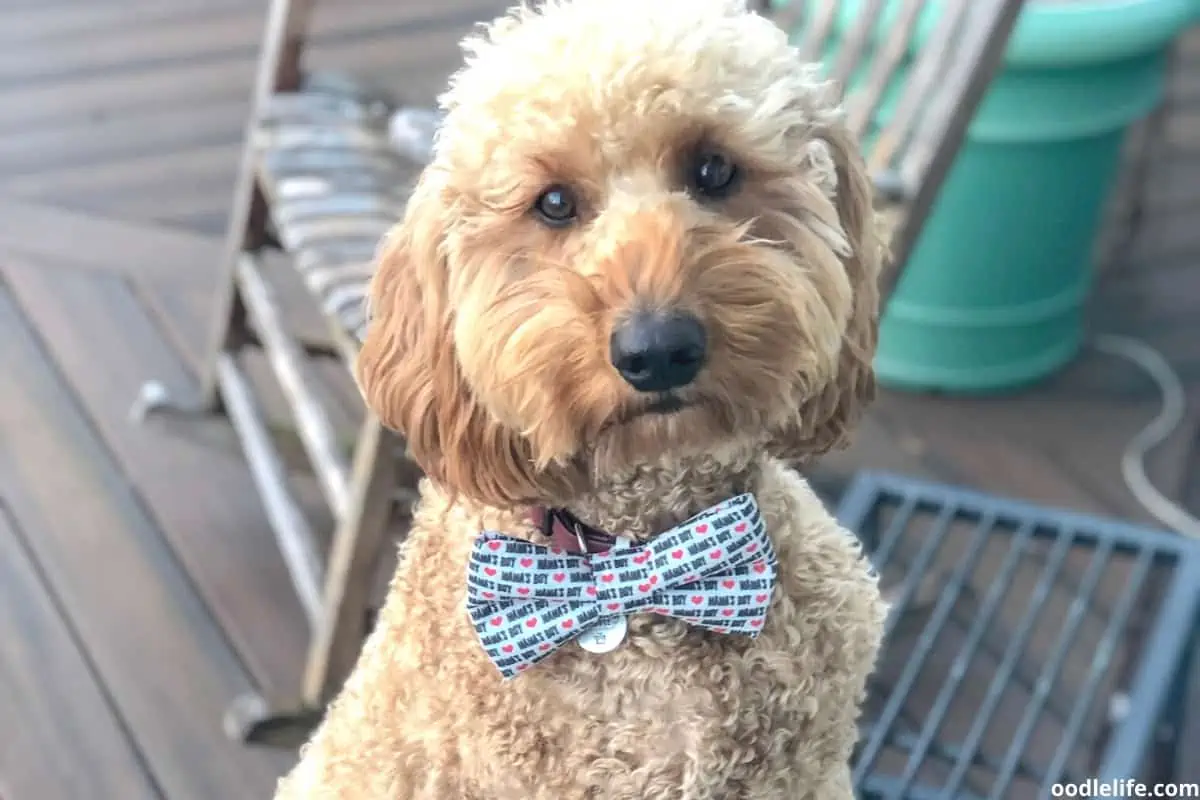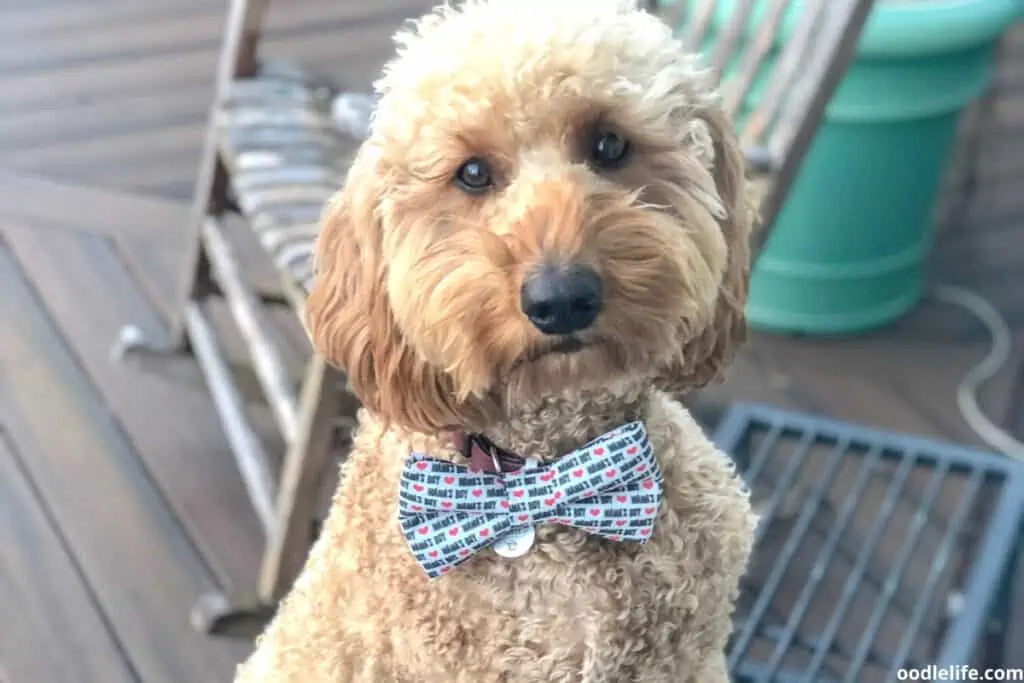 This breeder uses their two pets, an AKC-registered Poodle and a purebred Labrador, to produce Labradoodles. They offer fewer litters compared to other breeders, but they offer a quality environment for the parents and puppies. Plus, the two parents have gone through health testing.
There are some excellent reviews for this breeder, and choosing a small family business can be a great way to ensure you get a socialized puppy.
Breeder Details:
Wrap Up
Are you thinking about adopting a Labradoodle? These Labradoodle breeders in Mississippi are a great place to start.
We recommend contacting them to find out more about upcoming litters. You should also visit their facilities to learn more about their puppies and see how these breeders prepare puppies for adoption. Don't hesitate to seek referrals from vets and previous customers to find a reliable breeder.