8 Best Labradoodle Breeders in the UK (2023)
There are many Labradoodle breeders in the UK, and it's easy to see why. With the loving and playful personality of a Labrador and the intelligence and loyalty of a Poodle, who wouldn't want a Labradoodle? But with so many breeders, how do you choose the right one?
Fortunately, we've reviewed all of the Labradoodle breeders in the UK and narrowed the list down to the top eight. All the breeders on this list offer healthy, happy, and well-socialized Labradoodle puppies that would make the perfect addition to your family. So all you have to do is choose the best one for you.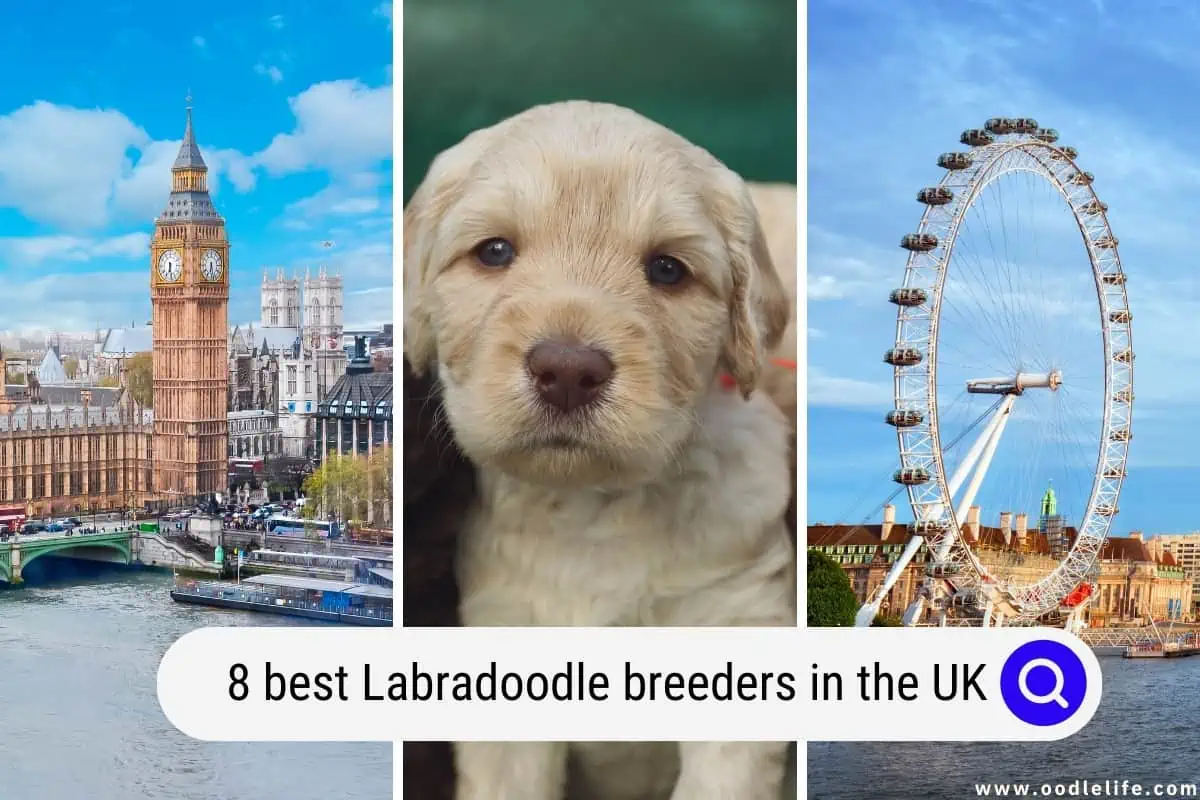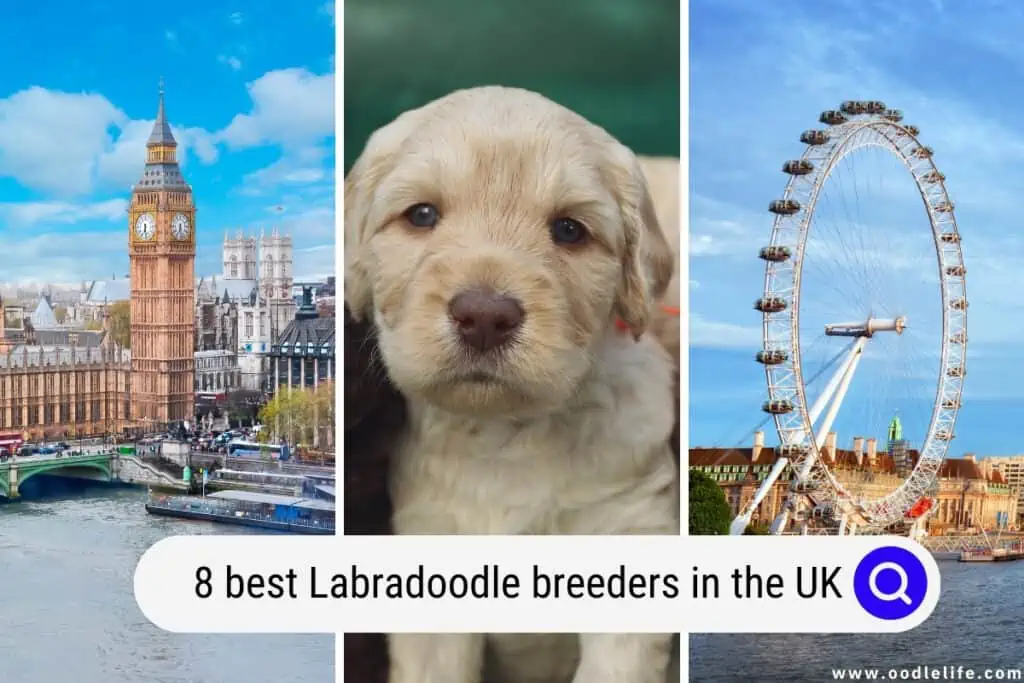 $300 2023 Discount!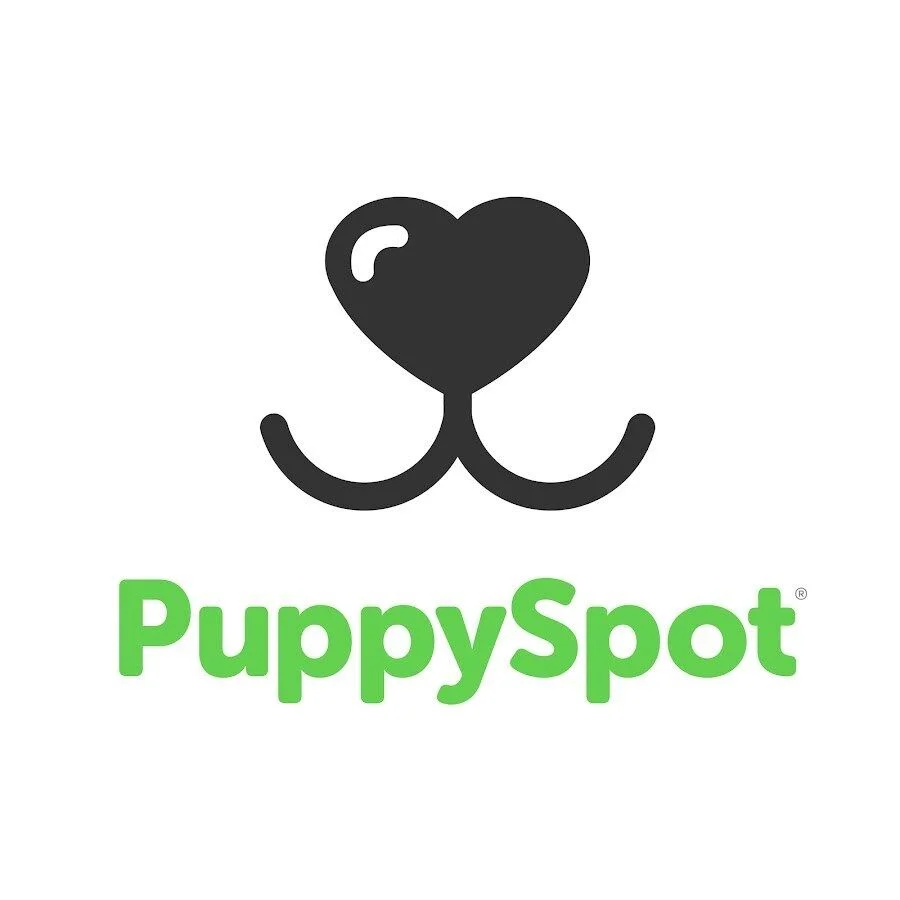 PuppySpot Adoption
PuppySpot is a reputable dog marketplace where you can browse and find compatible puppies right from the comfort of your home. They have placed over 200,000 puppies into homes in the US!
Click through and use the code PUPPY300 for $300 off any puppy adoption.
See Puppies and Save $300
So, if you're ready to start the journey of puppy parenthood, let's get started!
1. Bri Em Doodles
Bri Em Doodles is a family-run Labradoodle breeder invested in providing healthy, well-bred, and family-friendly additions to the family.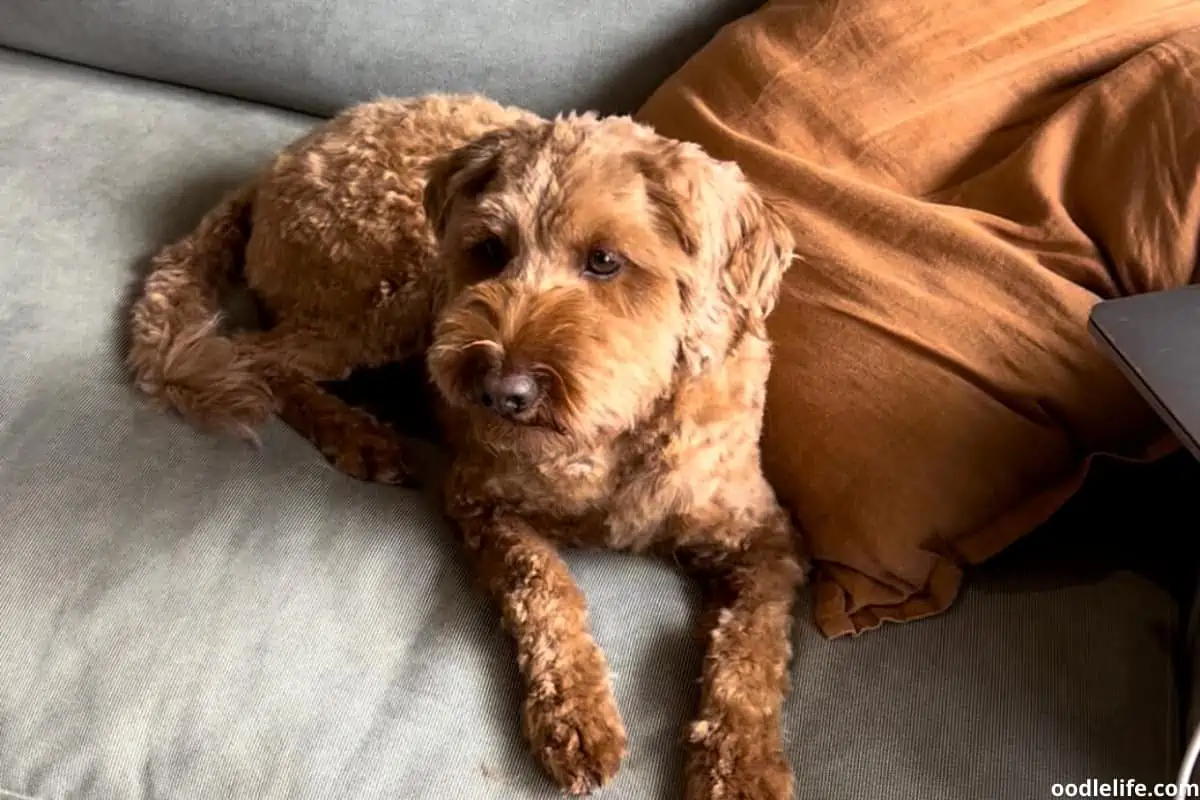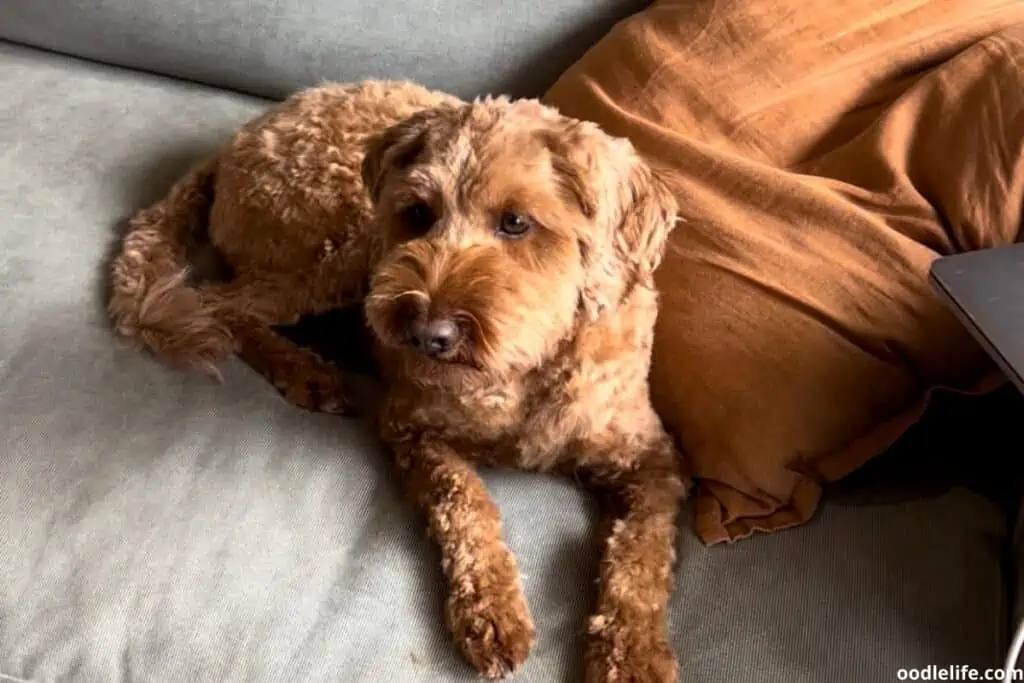 Each litter of puppies is born in the breeder's home and spends eight quality weeks with the mother dog. Once the puppies are of age, they are handled daily by the breeder's grandchildren and interact with adult dogs to ensure they are well-socialized.
All pups will be familiar with crates, collars, grooming tools, and the basics of potty training by the time they're adopted. Adopted puppies are also wormed and microchipped and come with food and a teddy bear with their mom's scent to make the transition easy.
You can also apply to get a puppy from a litter raised to be an emotional support animal if you or a family member requires support for grief, depression, and stress.
Contact Details:
Website: https://briemdoodles.co.uk/
Phone: 07561 878 952
Email: [email protected]
Location: Nottinghamshire, England
2. Kimberlenes Labradoodles
Kimberlenes Labradoodles has a long history of breeding Doodle dogs, with over 55 years of experience.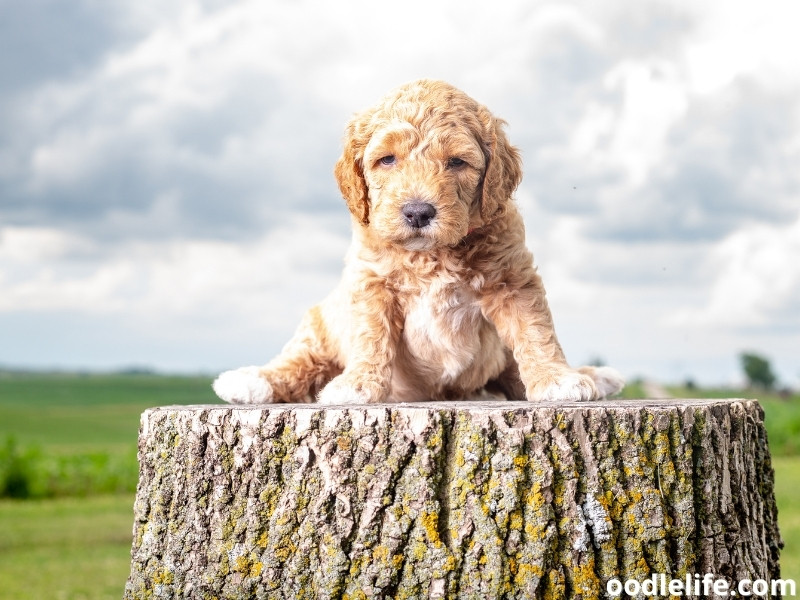 Kimberlenes encourages future dog parents to wait to pick out their puppy when it's at least six weeks of age. That way, they can give you information on the puppy's potential temperament based on its development. So you'll be able to pick the perfect fit for your family.
All puppies are wormed bi-weekly from the age of two weeks, vaccinated at eight and ten weeks, and have a complete veterinary check-up at ten weeks.
If you already have a female Labradoodle that you're looking to breed, they also have a high-pedigree stud dog, Blue Moon, that you can inquire about.
Contact Details:
Website: https://www.kimberlenes-labradoodles.co.uk/
Phone: 07956 198 086
Location: Birmingham, England
This highly recommended breeder may not be producing puppies at the moment, reach out to them and let us know if you have any luck!
3. DoodleDogs
DoodleDogs has been in business since 2003. This breeder is accredited by the Master Dog Breeders & Associates (MDBA) and has health and temperament at the forefront of their efforts. DoodleDogs are so serious about health that all their puppies are screened for 36 genetic conditions.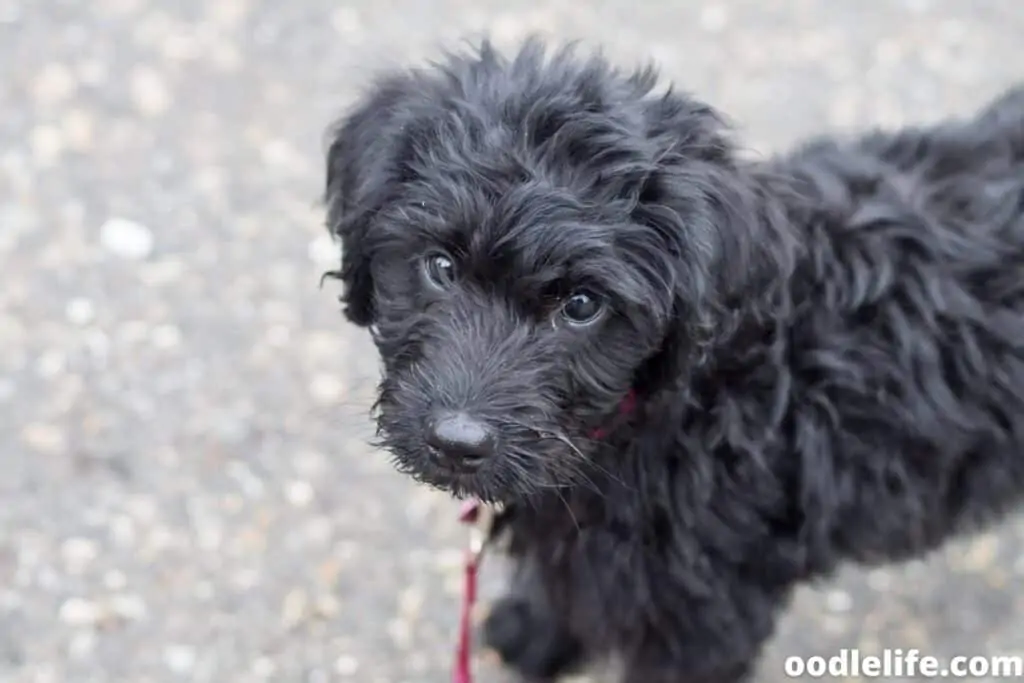 To reserve a puppy from DoodleDogs, you can fill out an online form indicating your preferences. These preferences include:
Size (miniature, small/medium, medium, and standard)
Color (cream, apricot, black, black merle, chocolate, chocolate merle)
Gender (male, female)
You can also choose what age your puppy will be. For example, if you don't have the time to train your puppy, you can get a puppy that's 17 to 26 weeks old and will have basic training. On the other hand, if you want a fresh-faced puppy that you can mold on your own, you can get a puppy that's eight weeks old.
Contact Details:
Website: https://www.labradoodles.co.uk/
Phone: 07540 707 117
Email: [email protected]
Location: Cardiff, Wales
4. Northbound Australian Labradoodles
Northbound Australian Labradoodles was established in 2012, and the owner has raised Labradoodles since 2008.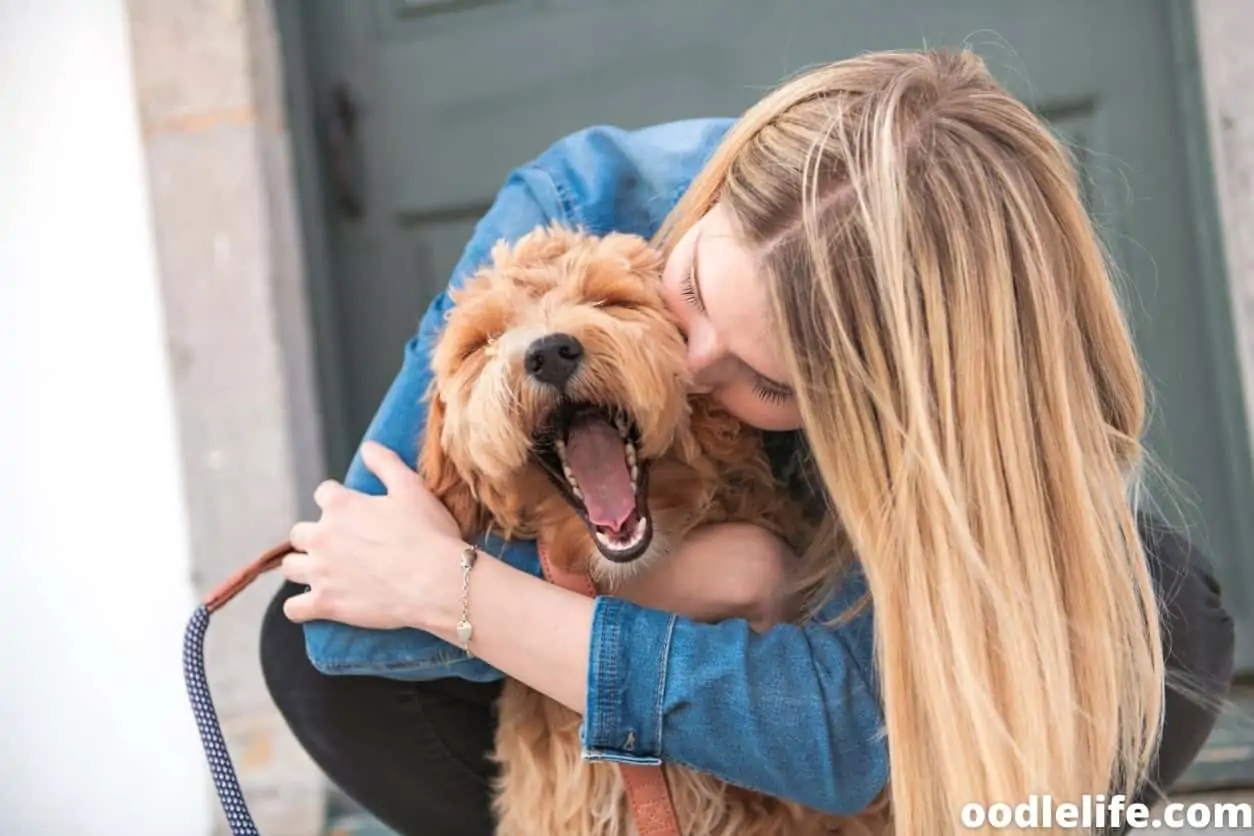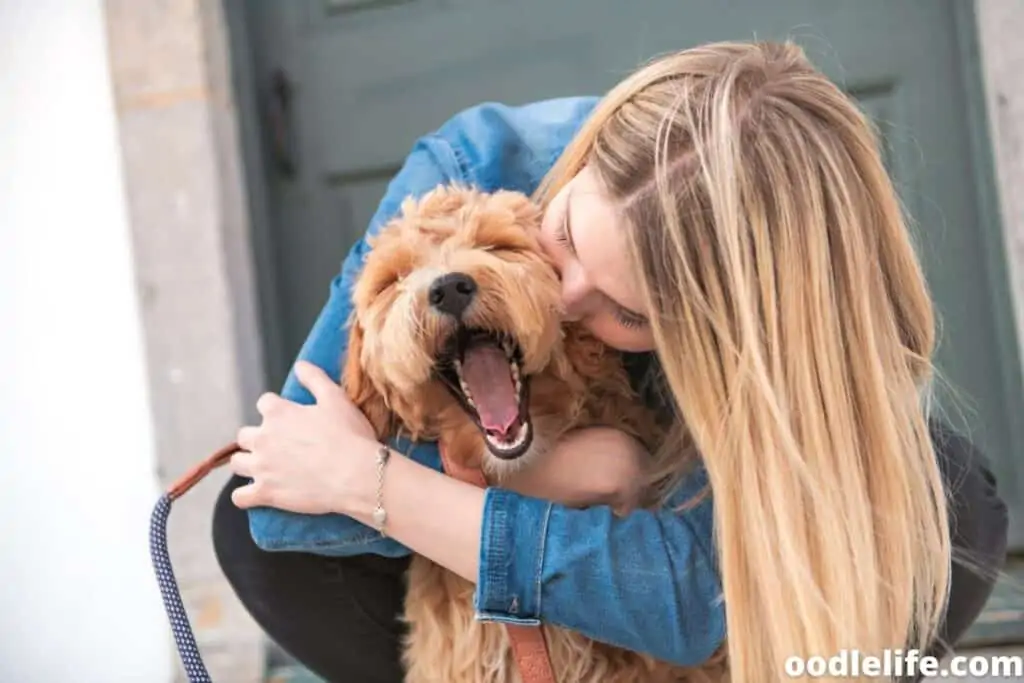 The puppies are raised in the breeder's home, and their parents are specially chosen using health screening. You can browse available puppies and planned litters a year in advance.
To reserve a puppy, you must pay a non-refundable £300 deposit to get on the waiting list and an additional £600 once the puppy is born. All puppies come fully wormed, weaned on high-quality dry food, microchipped, socialized, and with a toy that smells like their mom and littermates. 
Contact Details:
Website: https://www.northboundaustralianlabradoodles.com/
Phone: 07711 950 825
Email: [email protected]
Location: Manchester, England
5. Tora's Australian Labradoodles
With 20 years of breeding experience, Tora's Australian Labradoodles carefully selects Labradoodles from around the world to ensure genetic diversity. They aim to improve the health of Labradoodles as a breed by choosing parent dogs with the best health test results.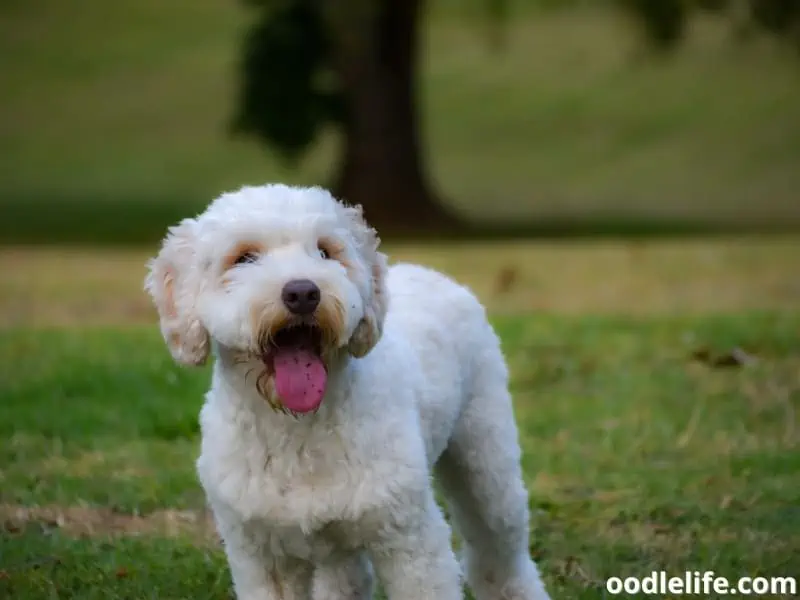 Tora's also puts a lot of effort into training puppies to have excellent temperaments. The puppies are socialized and introduced to busy environments at an early age. As a result, many of their puppies become assistant dogs and therapy dogs working in schools and healthcare settings.
On the website, you can browse through current litters and expected litters. Breeding dogs are also available if you want a Labradoodle litter of your own. All puppies are DNA-tested for health conditions and have a two-year health guarantee. 
Contact Details:
Website: https://www.australian-labradoodles.co.uk/
Phone: 01389 841 027
Email: [email protected]
Location: Dumbarton, Scotland
6. Ripley's Australian Labradoodles
Ripley's Australian Labradoodles is a home breeder. They use temperament testing to ensure all puppies find the perfect match for their personalities.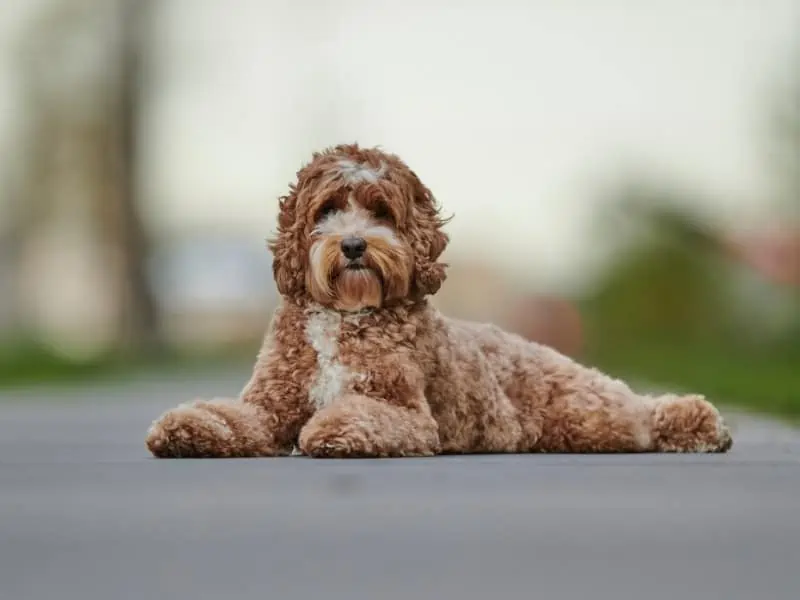 Ripley's is among the best Labradoodle breeders in the UK because they offer a few perks that other breeders do not. For instance, once you choose your puppy and place a deposit, you'll get access to a 24-hour home webcam to watch your puppy as it grows. Ripley's also sets up a WhatsApp group chat for each litter so that you can connect with the parents of your puppy's littermates!
Many of Ripley's pups have gone on to become service pups. If you're looking for a future service dog, you can mention it to the breeder, who will select a puppy for you with the proper temperament. 
Contact Details:
Website: https://www.ripleysaustralianlabradoodles.co.uk/
Phone: 07789 063 008
Email: [email protected]
Location: Surrey, England
7. Oakham Doodles
Oakham Doodles is a home breeder of Labradoodles specializing in therapy dogs. The breeder is a canine behaviorist and dog trainer and aims to raise friendly, social, and calm puppies.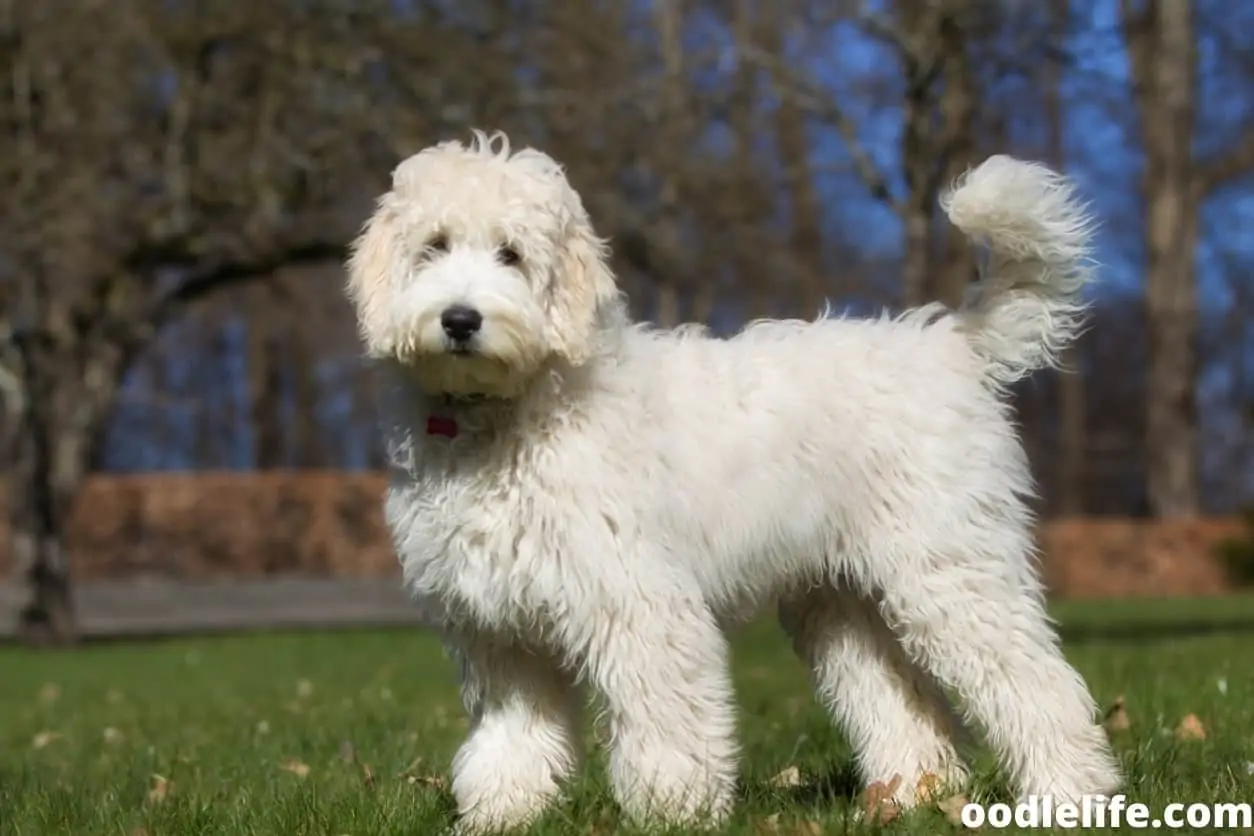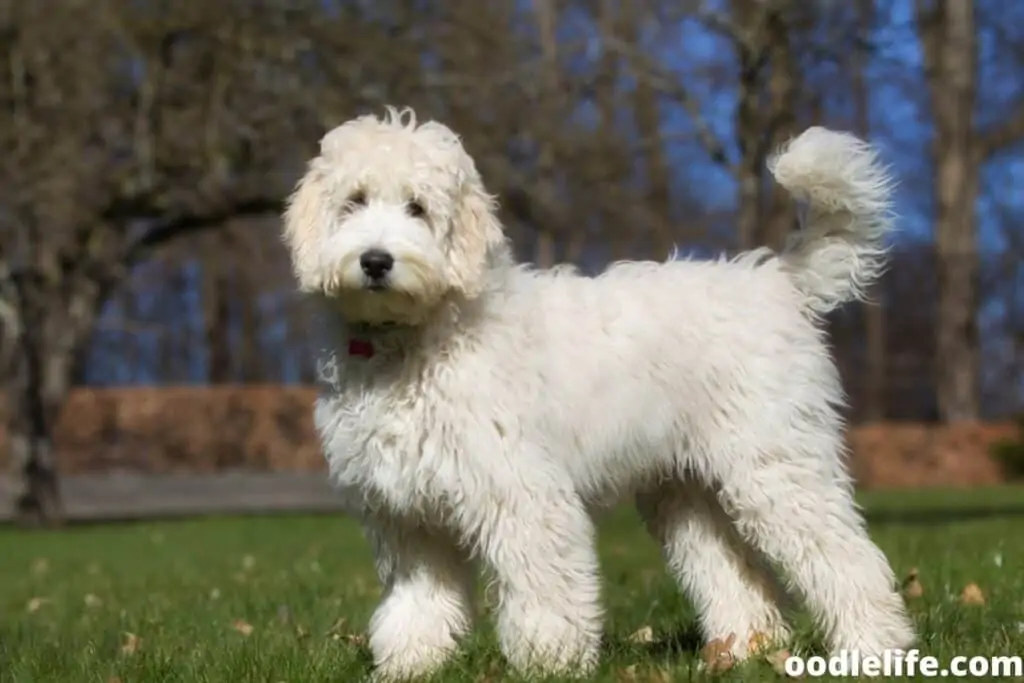 Apart from temperament, all dogs are health screened using top DNA tests. You can browse their breeding dogs and puppies on the website.
You can join the waiting list for a Labradoodle puppy through their Facebook page and get information about current and planned litters by emailing them. 
Contact Details:
Website: https://oakhamdoodles.co.uk/
Facebook: Oakham Doodles
Location: United Kingdom
8. Willows Australian Labradoodles
Run by breeder Shannon, Willows Australian Labradoodles guarantees multigenerational puppies. All Labradoodles are health-screened and temperament-tested.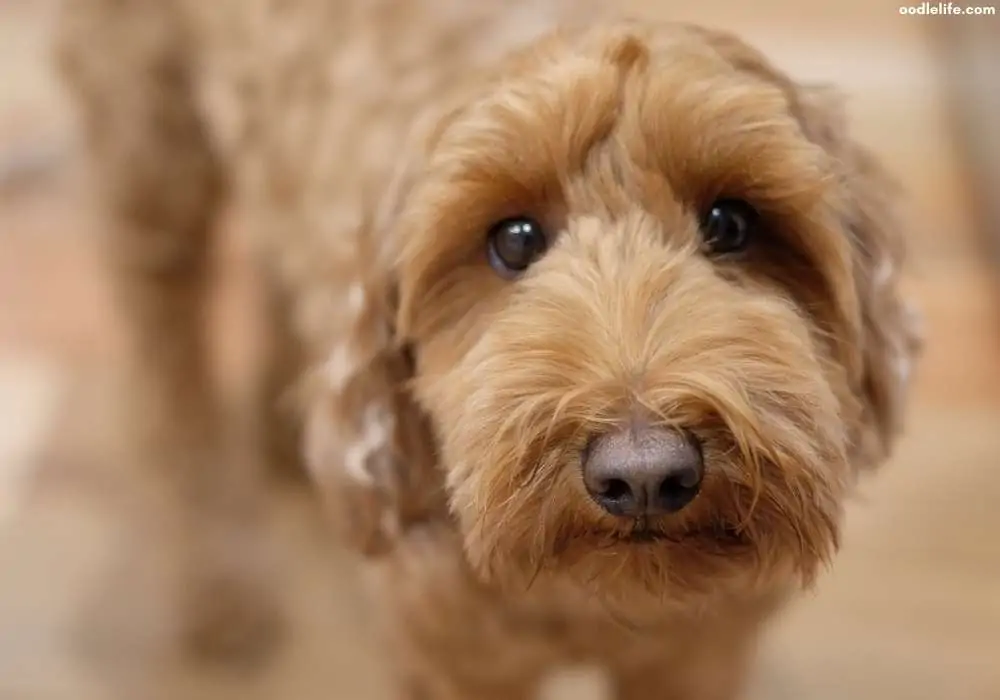 Shannon believes in her process of temperament testing puppies and will choose a selection of puppies that are best suited for your family. Calmer puppies will be chosen for adult-only houses or households with older children, while more active puppies are selected for busier homes where there's always something to keep the pup occupied.
To get a puppy from Willows, you must fill out an inquiry form. Then, once you pay a deposit, you'll be placed on a waiting list. Finally, when your puppy is born, you'll get access to a 24/7 puppy cam. 
Contact Details:
Website: https://www.willowsaustralianlabradoodles.com/
Phone: 07846 666 281
Email: [email protected]
Location: Sussex, England
Things To Consider Before Adopting a Labradoodle
Here are a few things to keep in mind before adopting a Labradoodle.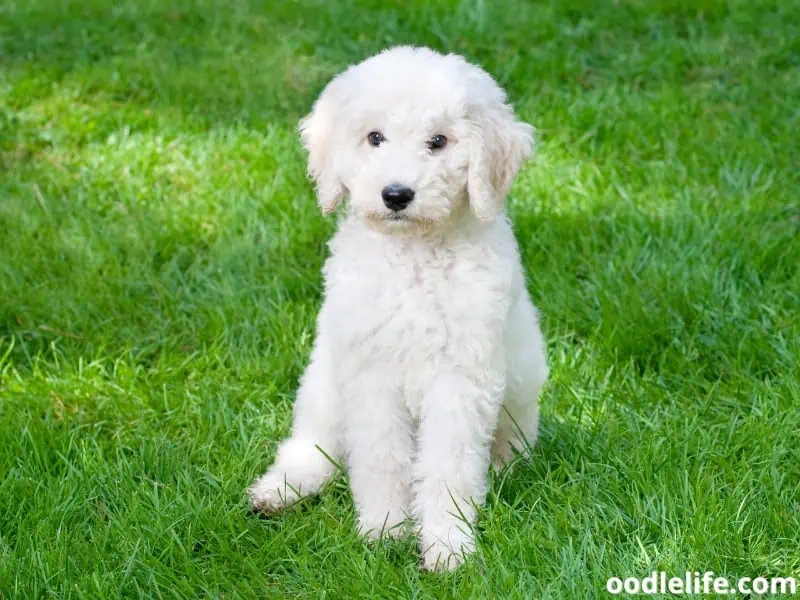 Grooming
Labradoodles are part Poodle, so they require routine grooming. So make sure you have enough room in your budget for professional grooming or enough time and patience to learn how to groom your pup yourself.
Energy
Labradoodles have a lot of energy, especially when they're puppies. So you'll need to devote a lot of time to exercise and training to keep them happy and healthy.
Behavioral Issues
Although breeders do their best to raise the best puppies, Labradoodles are known for having issues with jumping up on people and chewing everything in sight. So, keep this in mind and make sure to puppy-proof your home.
Separation Anxiety
Labradoodles are prone to separation anxiety and must be around their owners most of the time. So if your dog is left alone for long periods at home, this may not be the breed for you.
Final Thoughts
Adopting a Labradoodle puppy is an exciting and rewarding experience. Now that you know the best Labradoodle breeders in the UK, you're all set to find the perfect puppy for you and your family.