5 Best Poodle Breeders in Ontario (2023)
So, you've decided to get a Poodle! Bringing a Poodle into your home is a rewarding experience for the whole family. It's a great idea to do some research before visiting any Ontario-based breeders so that you know what to look for.
As a Poodle expert, I get asked all the time about reputable breeders in certain areas. Based on the millions of visitors (and by surveying our subscribers) we found five reputable Poodle breeders in Ontario that are ethical, quality, and not extortionate.
I've put together a list of some of the top Poodle breeders in Ontario, so you can get started on this fun journey of finding your new dog!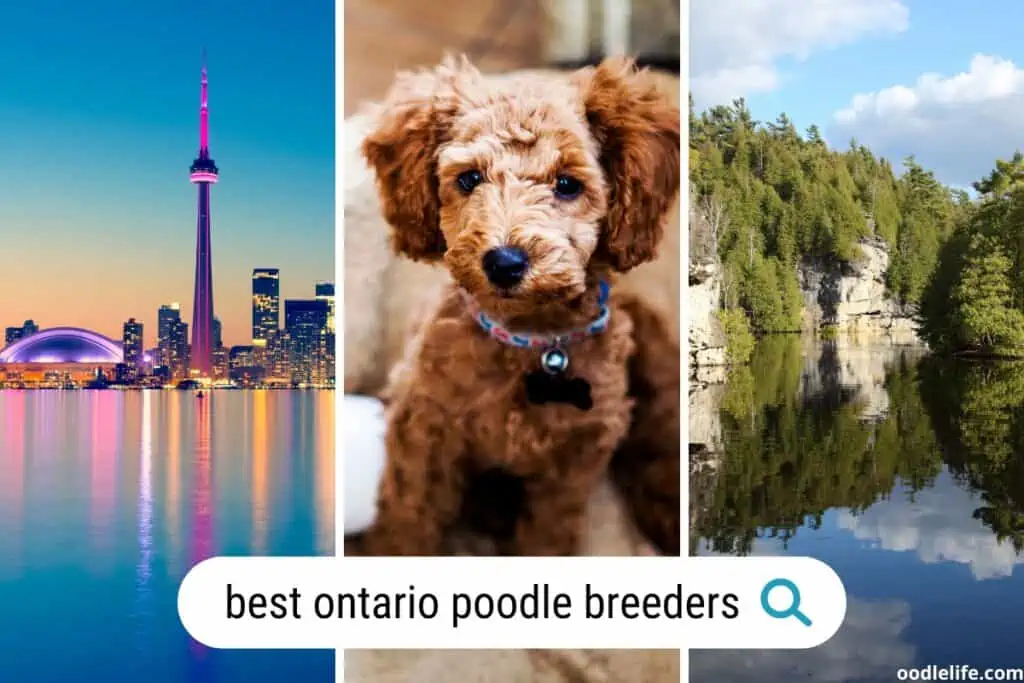 $300 2023 Discount!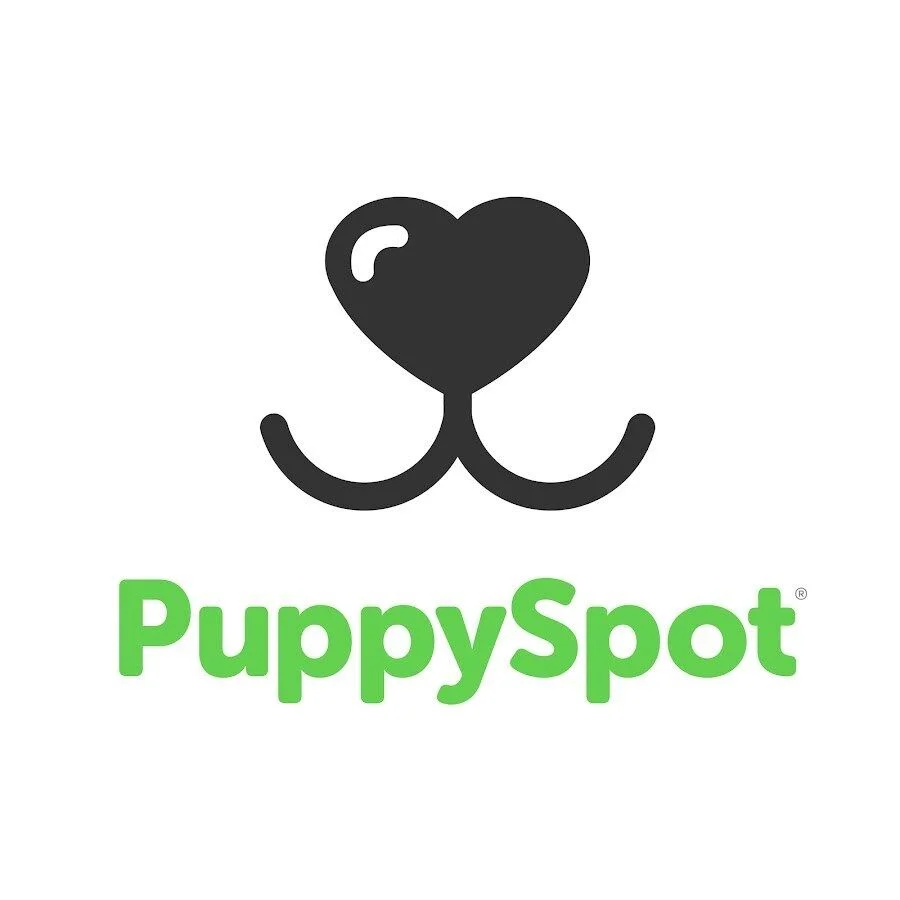 PuppySpot Adoption
PuppySpot is a reputable dog marketplace where you can browse and find compatible puppies right from the comfort of your home. They have placed over 200,000 puppies into homes in the US!
Click through and use the code PUPPY300 for $300 off any puppy adoption.
See Puppies and Save $300
5 Poodle Breeders in Ontario
Take a look at these five Poodle breeders. If you want further information about their dogs, get in touch with them directly. Be sure to ask plenty of questions!
1. Double A Standard Poodles
Double A Standard Poodles is a small, quality breeder. Jessica and Jeremy Edgar and their two children raise the dogs in their home. They are fortunate to have a farm and 100 acres to explore.
This breeder ensures that the puppies are well-socialized before going to their new home. They have regular contact with adults, children, other dogs, and a cat in the house. An outdoor play area is provided for the puppies; they also have regular routines for bathing and brushing.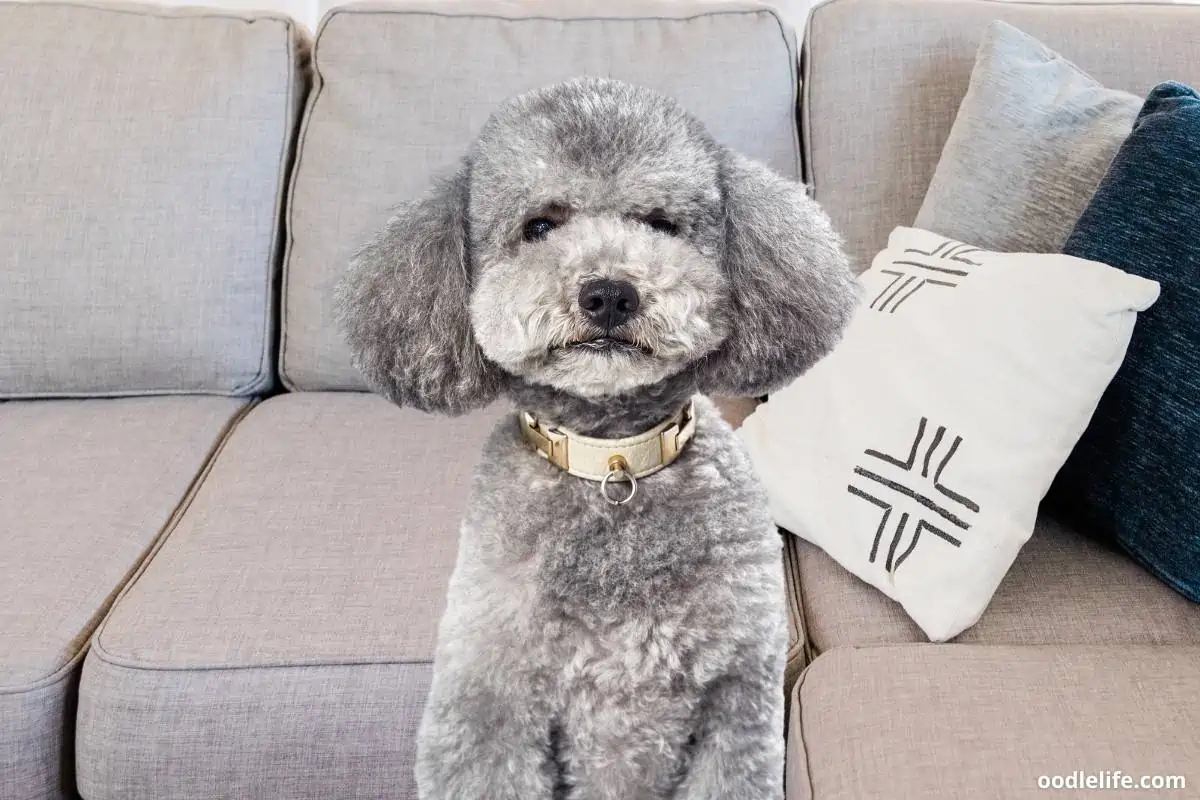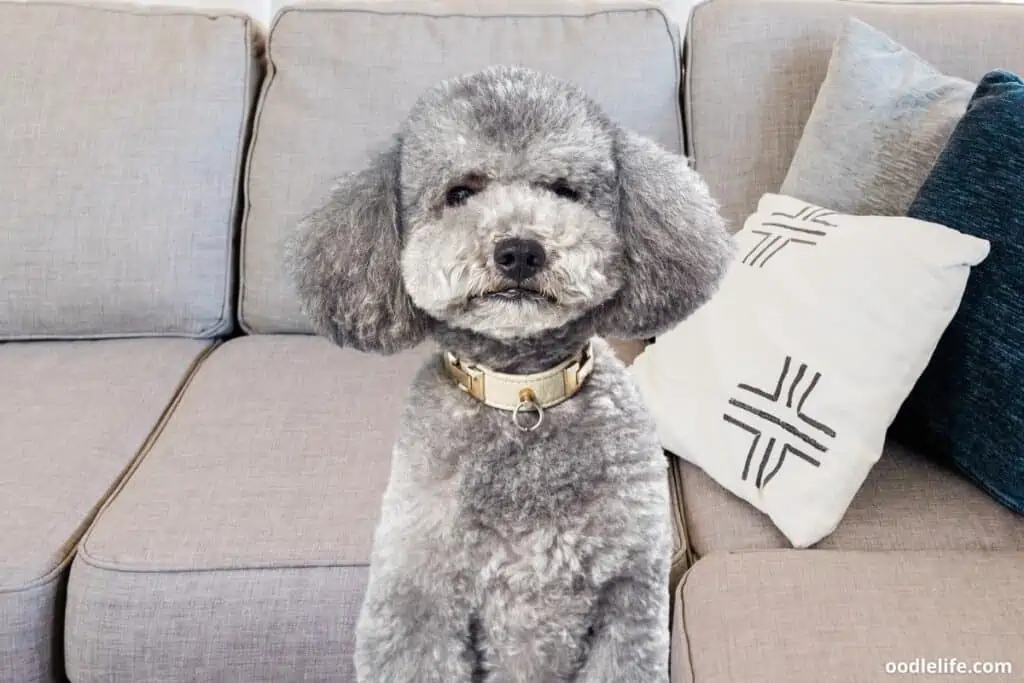 They require a thorough application to ensure the prospective owner is a good fit for the puppies. Potential owners must describe their previous experience with dogs and knowledge of Poodles. They will be asked to explain their housing and yard situation, their family make-up, and their lifestyle.
All Poodles are vaccinated, dewormed, and microchipped before going home with their new owner. They have had a complete exam by a veterinarian as well. Jessica provides support to owners long after they bring their puppy home.
Several testimonials speak to Jessica's professionalism, patience, and organization. People who have received a Poodle from this breeder say that the dogs are intelligent, good with children, and easy to train.
Contact Details:
Website: https://doubleastandardpoodles.com/
Phone: (519) 292-6633
Email: [email protected]
Location: Bluevale, Ontario
2. Umbra Poodles
Umbra Poodles is focused on breeding black miniature Poodles. The Poot Family consists of Stephanie and her parents, Brenda and Jim. Together, they provide a home environment where the puppies are raised and socialized.
Before the Poodles get sent home with their new owners, they receive microchips and their first set of immunizations. They also have a complete examination by a veterinarian to ensure that they are healthy and ready to go. Umbra Poodles also offers a 5-year health guarantee for all of the Poodle puppies they sell.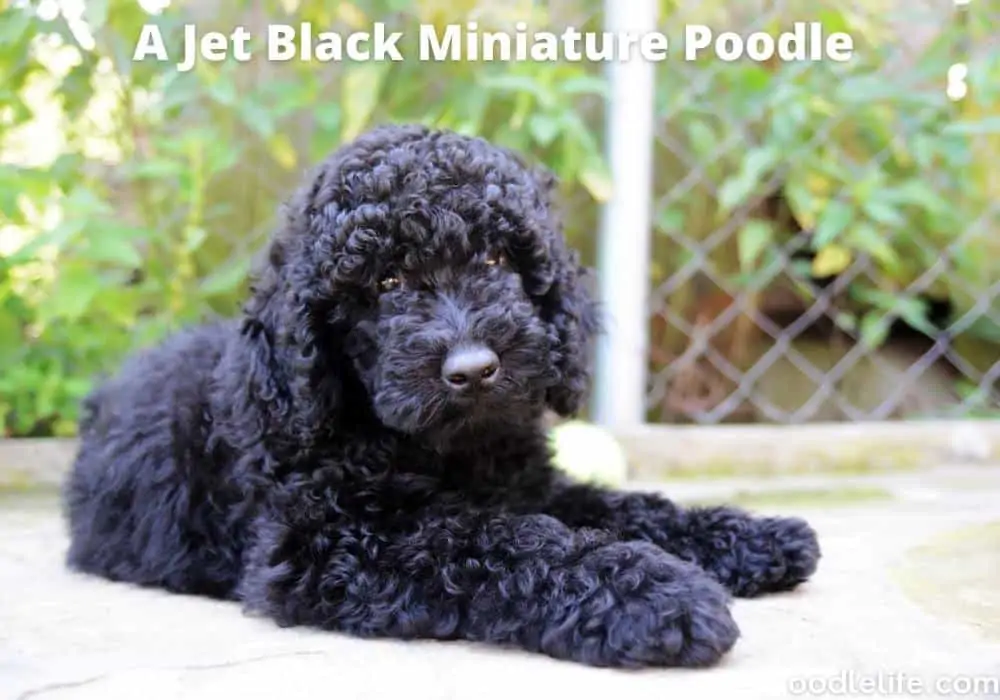 This breeder has been in business since 2011 and they have a wealth of knowledge to share. Once you have committed to a puppy, you are given access to helpful videos and articles on how to prepare for this new addition to your home. The breeder also provides information on training your Poodle.
Contact Details:
Website: https://www.umbrapoodles.com/
Phone: (226) 931-1756
Email: [email protected]
Location: Simcoe, Ontario
3. FOS Poodles
FOS Poodles is a small home breeder. They have been operating since 2012, raising both standard and miniature Poodles. All of the dogs grow up in the home with the family.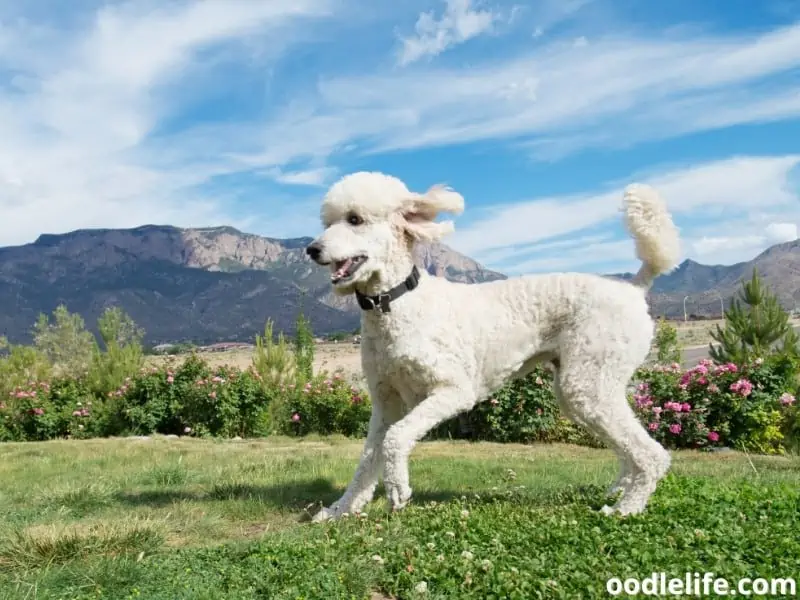 A comprehensive application is required to apply for ownership of one of these Poodles. The breeders ask lots of questions to get a good idea of what type of home you will be able to provide for a dog. This includes information about your previous experience with pets, your current living arrangements, and future intentions with the animal–for example, if you plan to breed or use the dog for therapy purposes.
All Poodles are given a thorough veterinary exam before going to their new home. They are dewormed, immunized, and microchipped as well. The breeders provide a puppy handbook that has information about grooming, training, and future immunizations that are required. Online testimonials for this breeder speak to the excellent temperament and appearance of these dogs.
Contact Details:
Website: https://fospoodles.com/
Email: [email protected]
Location: Niagara Region, Ontario
This highly recommended breeder may not be producing puppies at the moment, reach out to them and let us know if you have any luck!
4. Family's Standard Poodles
Colleen and Rick Slack are the owners of Family's Standard Poodles. Along with their three grandchildren, they raise both standard and miniature Poodles in their home.
These Poodles are very well socialized since they live in a home with children and other pets. They are also accustomed to stairs and are used to being groomed. The Slacks ensure that all puppies have started potty training by the time they go to their new home.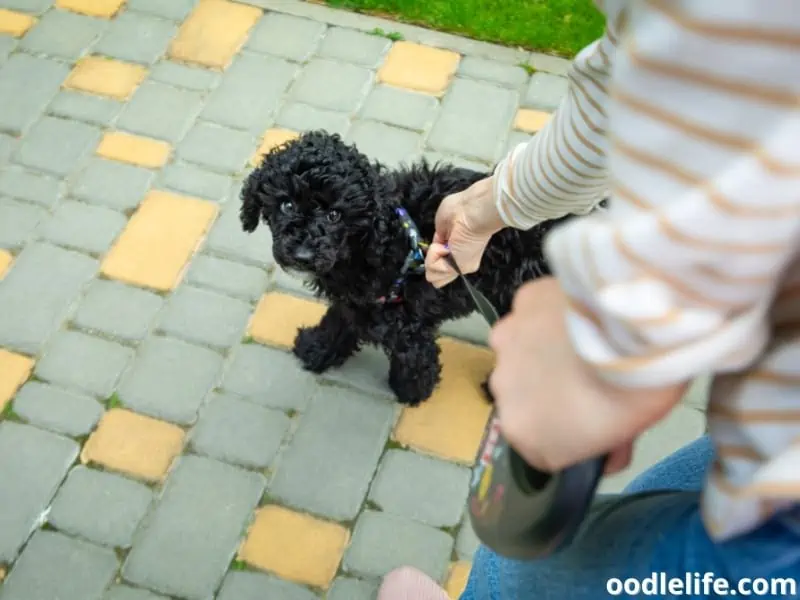 Once you have picked out a puppy, Colleen will provide you with video updates each week. This way, you can see your puppy grow and develop until it is ready to leave the home. Colleen is available to answer any questions you have after taking home your Poodle.
All puppies receive comprehensive health care, which includes a veterinary exam, deworming, and immunizations. The dogs are also microchipped. When it is time for you to pick up your puppy, you will be given a collar, leash, ball, and food for the dog.
Written testimonials from former clients show that this breeder is honest and has high standards. The dogs are provided with proper care and lots of love, resulting in a good temperament and ability to learn quickly.
Contact Details:
Website: https://www.familystandardpoodle.com/
Phone: (226) 923-2375
Email: [email protected]
Location: Owen Sound, Ontario
5. Arreau Red Standard Poodles
Cherie Perks is the owner of Arreau Red Standard Poodles. This home breeder raises red standard Poodles in their home. Cherie grew up with Poodles and has had several decades of experience with the breed.
All of the puppies are bred with a priority on health and temperament. Before going home with their new owner, the dogs are immunized, microchipped, and dewormed. They also receive a complete veterinary examination.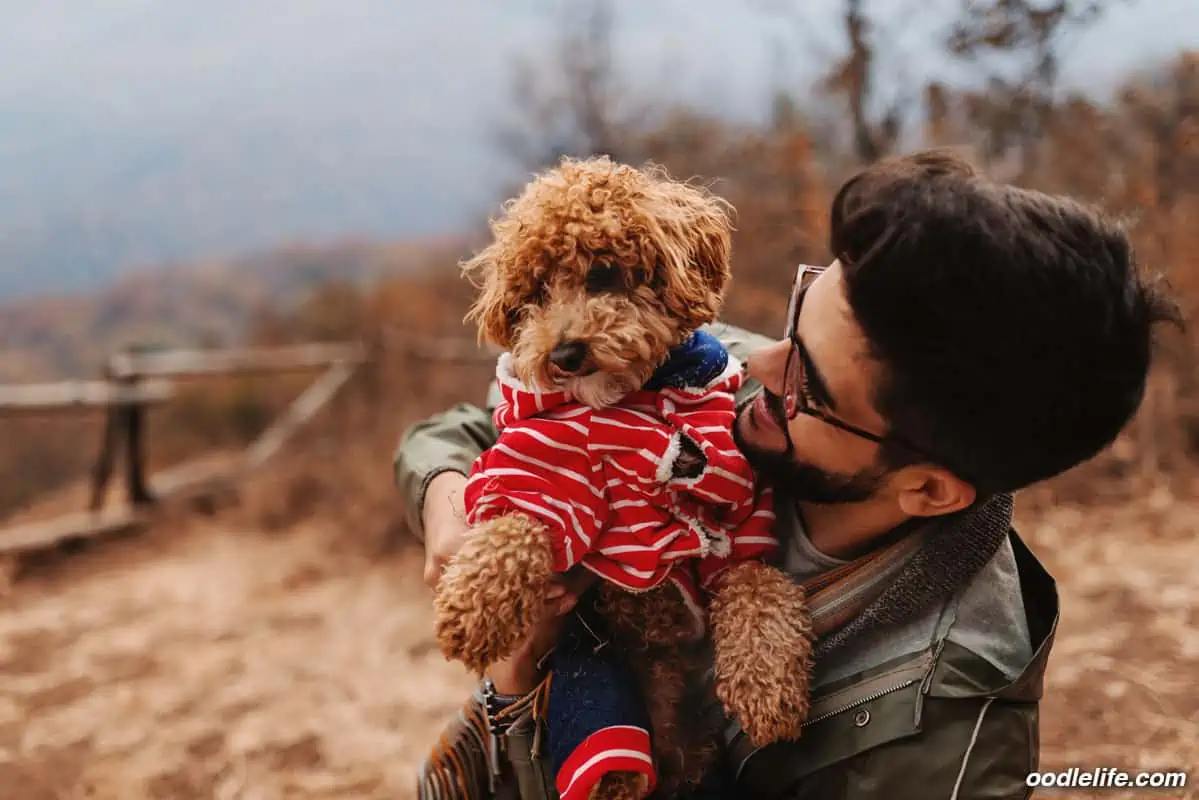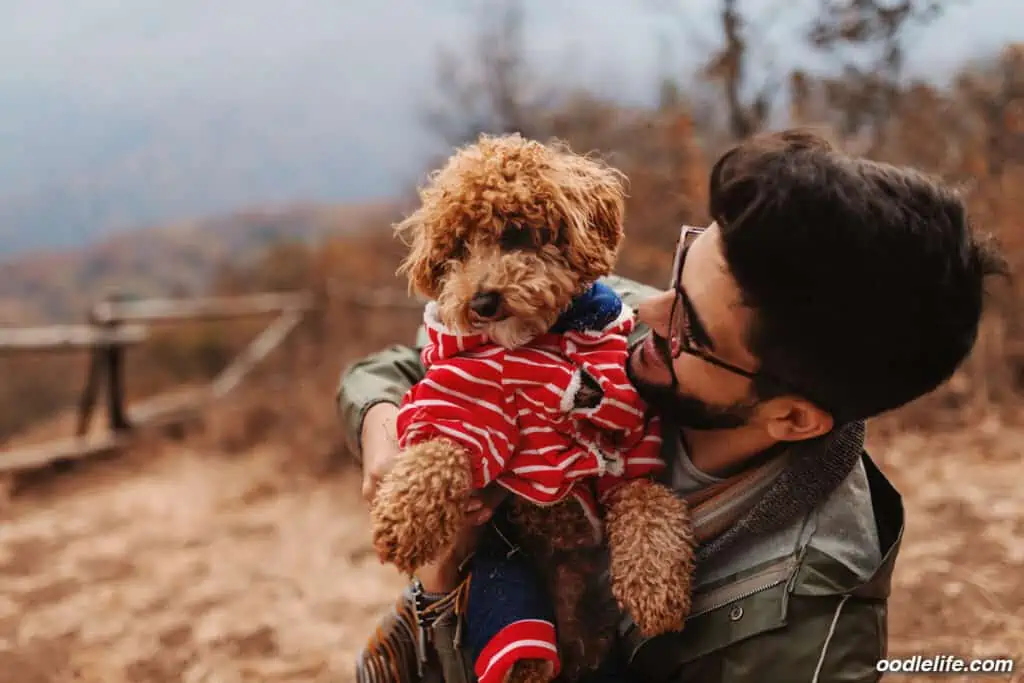 Owners receive plenty of supplies for their new puppy, including a collar, leash, and food. The dogs are sent with a blanket that has their mother's scent–this helps them transition to their new environment. Owners also receive a DVD of their puppy's first eight weeks of life!
This breeder is committed to the health and well-being of the dogs. She has a Facebook page where she posts helpful information, such as how to recognize the signs of heatstroke in a dog. Her website has dozens of testimonials from satisfied clients, explaining how thorough and educated this breeder is.
Contact Details:
Website: https://redstandardpoodles.net/
Phone: (519) 334-3916
Email: [email protected]
Location: Ayton, Ontario
What to Look For in a Breeder
With so many dog breeders out there, it's important to find a reputable breeder to get your Poodle from. Ask for recommendations from your friends, family, or veterinarian's office.
A breeder should be happy to answer any questions you have about the dogs, their health, and the breeding process. A good breeder will also have plenty of questions for you–this shows that they truly care about their dogs going to good homes.
When you visit the breeder, take a look at the space where the dogs live. Is it clean? Is there plenty of room for the dogs, both inside and out? How do the breeders interact with the dogs?
Breeders should provide you with all health information including veterinary care, immunizations, and deworming. They should be able to explain and demonstrate how the dogs are socialized.
Find out the age at which puppies are allowed to go to their new home. It's important that puppies stay with their mother for at least eight weeks; if the breeder is willing to rehome the puppies before that, find a new breeder.
Conclusion
As long as you choose a reputable breeder, adopting your new Poodle should be easy. The ideal breeder has the best interest of the dog in mind, so be upfront about any answers you give when they ask questions. This exchange of information helps to ensure that living with your new Poodle pup goes as smoothly as possible. Use our list of Poodle breeders in Ontario to enjoy years of companionship with this lovely breed of dog.