Best Cavapoo Breeders in California 2023
Cavapoos are becoming more and more popular and with good reason! These adorable designer dogs are a hybrid mix of Toy Poodle and Cavalier King Charles Spaniel parents.
Cavapoos are good-natured, playful personalities, and they're devoted and loyal to their families.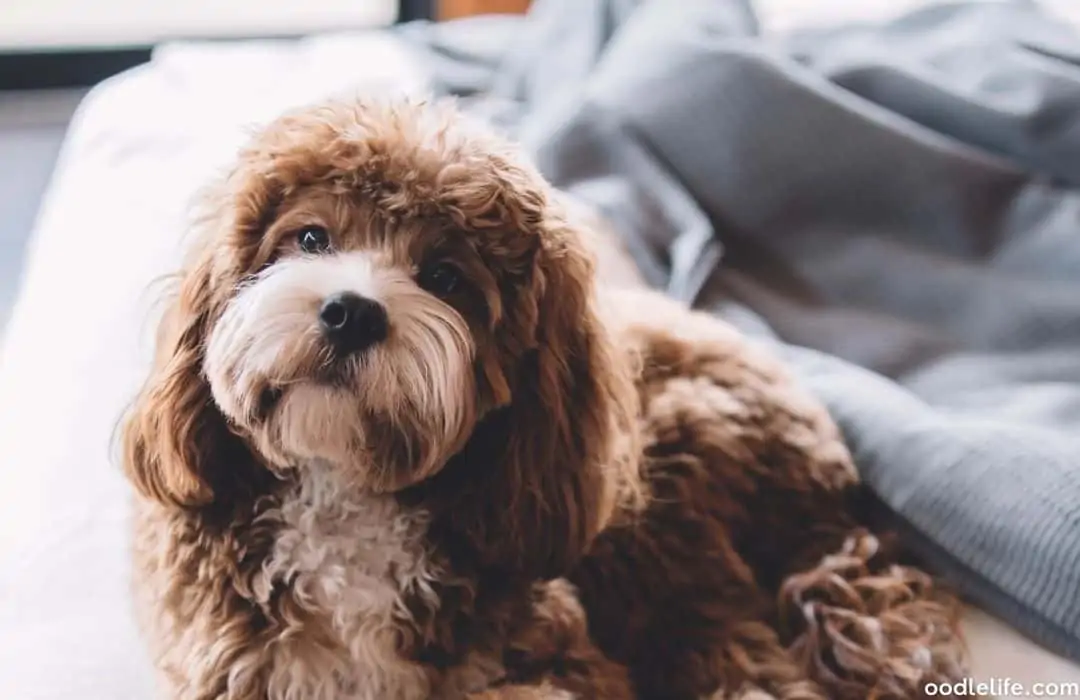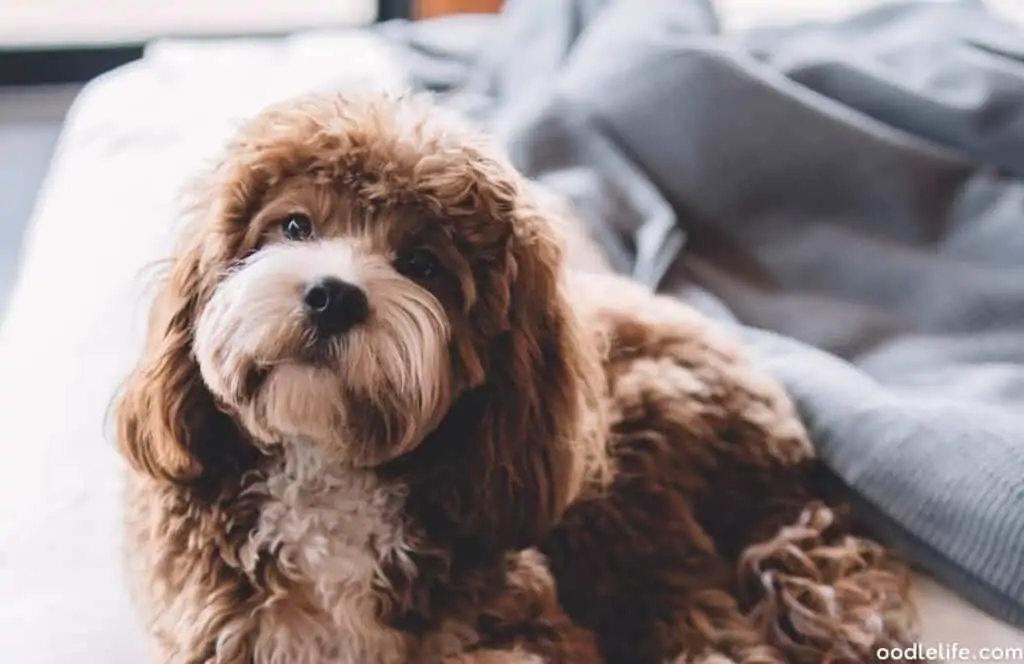 $300 2023 Discount!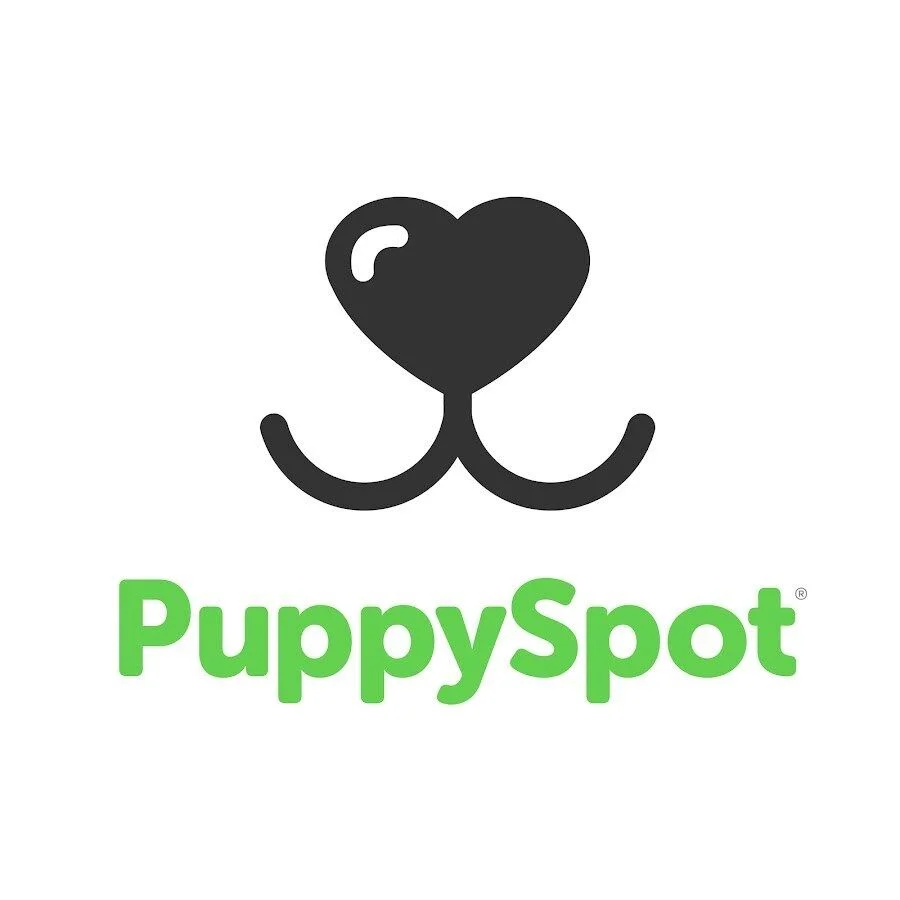 PuppySpot Adoption
PuppySpot is a reputable dog marketplace where you can browse and find compatible puppies right from the comfort of your home. They have placed over 200,000 puppies into homes in the US!
Click through and use the code PUPPY300 for $300 off any puppy adoption.
See Puppies and Save $300
I've researched reputable Cavapoo breeders in California and found that there aren't very many local breeders that exclusively breed Cavapoos. Therefore, I've also included a reliable online resource for finding healthy Cavapoos.
I have included some highly recommended breeders from readers of OodleLife. Thanks to all who contribute.
Golden Heart Doodles
Golden Heart Doodles specializes in breeding Cavapoos and Cavapoochons, and it's a great choice for best Cavapoo breeder in California. Although founded in 2006, the breeder has over 30 years of experience in the industry.
All the breeding dogs have a clean health history and good temperament, and many of them come from champion bloodlines. They also live in Guardian Homes, which means that they live with loving families between breeding seasons.
Golden Heart Doodles also breeds on a smaller scale to ensure that all the puppies get to live in a family setting and receive individual attention. This breeding practice ensures that the puppies get socialized and introduced to children at an early age.
Although the puppies don't come fully potty trained or crate trained, they do get a head start at Golden Heart Doodles. They have crate training and housebreaking incorporated into their daily schedules.
All the puppies receive verified health checks from their veterinarians. They also get their first puppy shots and deworming. They also come with a one-year health guarantee.
Check out the organization's website to learn more details or get in touch with a representative.
Contact Details:
Website: https://www.goldenheartdoodles.com/
Phone: (209) 380-3911
Email: [email protected]
Location: Modesto, California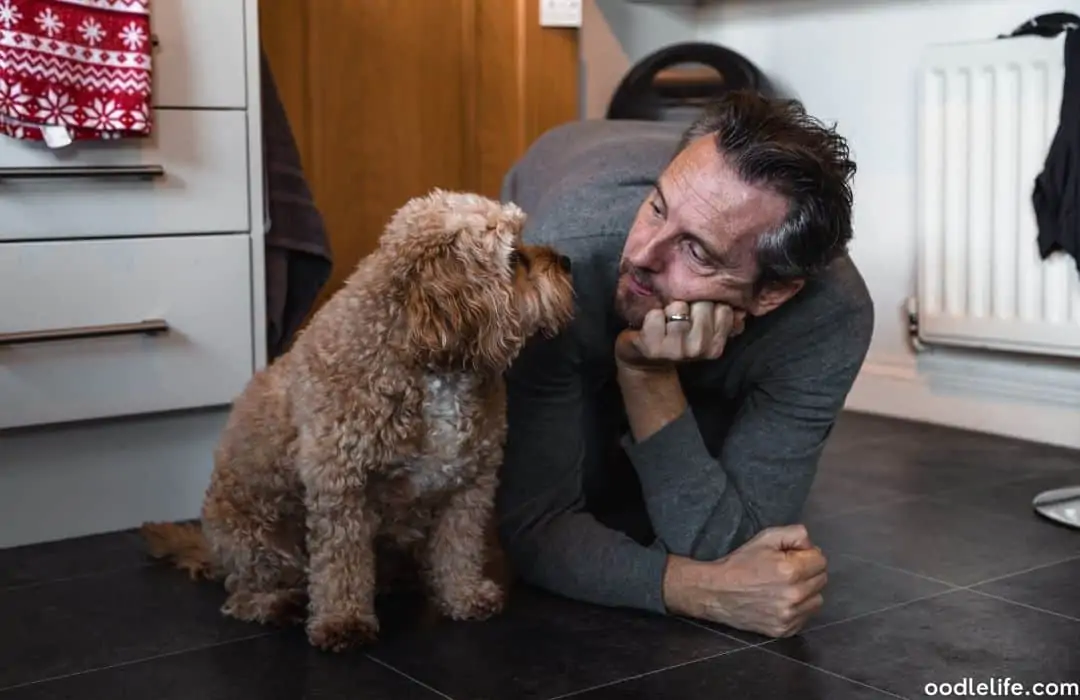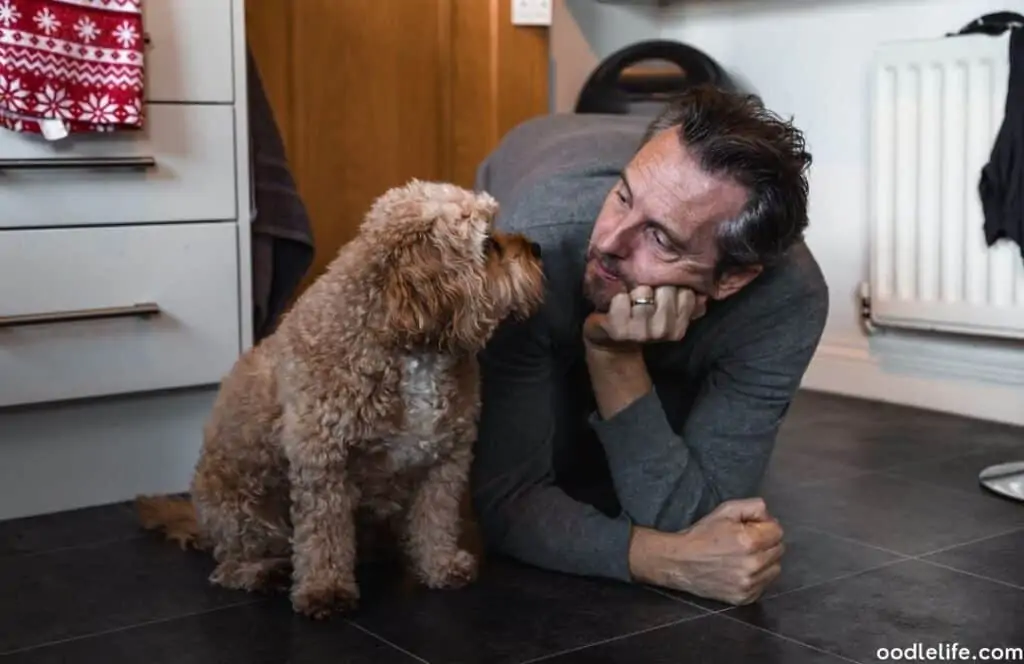 Cee Cee's Puppy Palace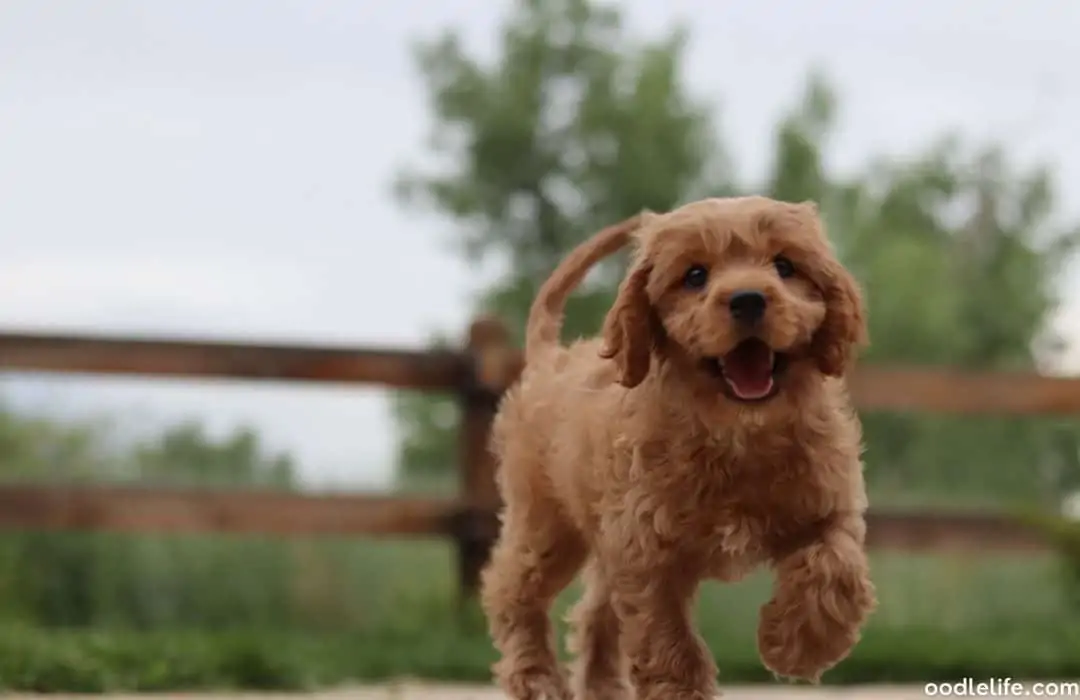 Cee Cee's Puppy Palace is a small business that breeds F1 and F1b Cavapoos. All the puppies grow in home environments and receive special, individual attention. They get introduced and socialized with young children. The puppies also receive plenty of playtime and enrichment, so that they have a strong foundation for growing into confident, good-natured dogs.
Cee Cee's Puppy Place is very active on Facebook, so you can regularly view photos and videos of all the puppies. This breeder also received many positive reviews, and a lot of customers stated that their puppies arrived home healthy and happy.
This breeder also ships their puppies at an additional cost and requires a flight nanny to accompany the puppy.
Updated health and medical information wasn't available on Cee Cee's Puppy Palace's site. Therefore, make sure to ask about the puppy's vet checks and vaccinations if you consider getting your dog from this breeder.
Check out their website to learn more.
Contact Details:
Website: http://ceeceespuppypalace.com/
Phone: (559) 281-2868
Email: [email protected]
Location: California
This highly recommended breeder may not be producing puppies at the moment, reach out to them and let us know if you have any luck!
Silicon Valley Goldendoodles
Silicon Valley Goldendoodles first started with breeding Goldendoodles as family pets. Eventually, this breeder expanded his breeds to other Poodle mixes, including Cavapoos.
Silicon Valley Goldendoodles' dogs are special because they get raised with the intent of becoming service dogs and therapy dogs, especially for people in law enforcement. If the breeder determines that the puppy isn't likely to complete training, the puppy becomes rehomed as a family pet instead.
All of Silicon Valley Goldendoodle's breeder dogs live in Guardian Homes and none of the mothers or puppies get kept in kennels. Each new puppy receives individual attention and gets treated like family.
You can learn more about this company from their website or Instagram page.
Contact Details:
Website: https://siliconvalleygoldendoodles.com/
Phone: (408) 780-2300
Email: [email protected]
Location: San Jose, California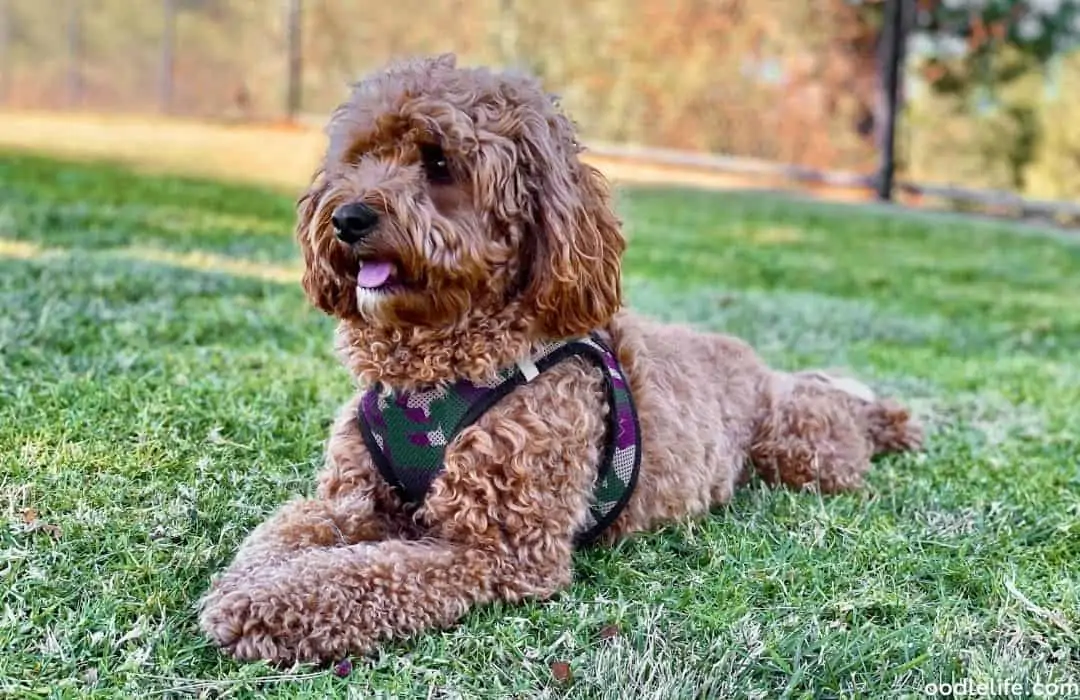 If you're having difficulty finding a reputable Cavapoo or face extremely long waitlists, you can also try using PuppySpot. PuppySpot is an online marketplace that connects people to reputable breeders.
PuppySpot screens and vets all their breeders to prevent unethical puppy mills and scammers from using the website. All the breeders must pass an annual comprehensive screening process. They have an independent Scientific Advisory Board that works with the USDA to ensure that PuppySpot services exceed national standards.
You can find a good amount of Cavapoo puppies posted on PuppySpot. Each puppy post shares the following information:
Gender
Age
Weight
Parents' weight
Birthday
Pet photo
Availability date
Price
Before bringing home a puppy, you can contact the breeder through the website and ask any questions you might have. Once you find a puppy that you like, a PuppySpot manager will contact you to provide the breeder's information, the puppy's health status, and travel options. All the puppies must pass a health check before traveling.
Contact Details:
Website: PuppySpot
Phone: (888) 671-0518
Email: [email protected]
Location: United States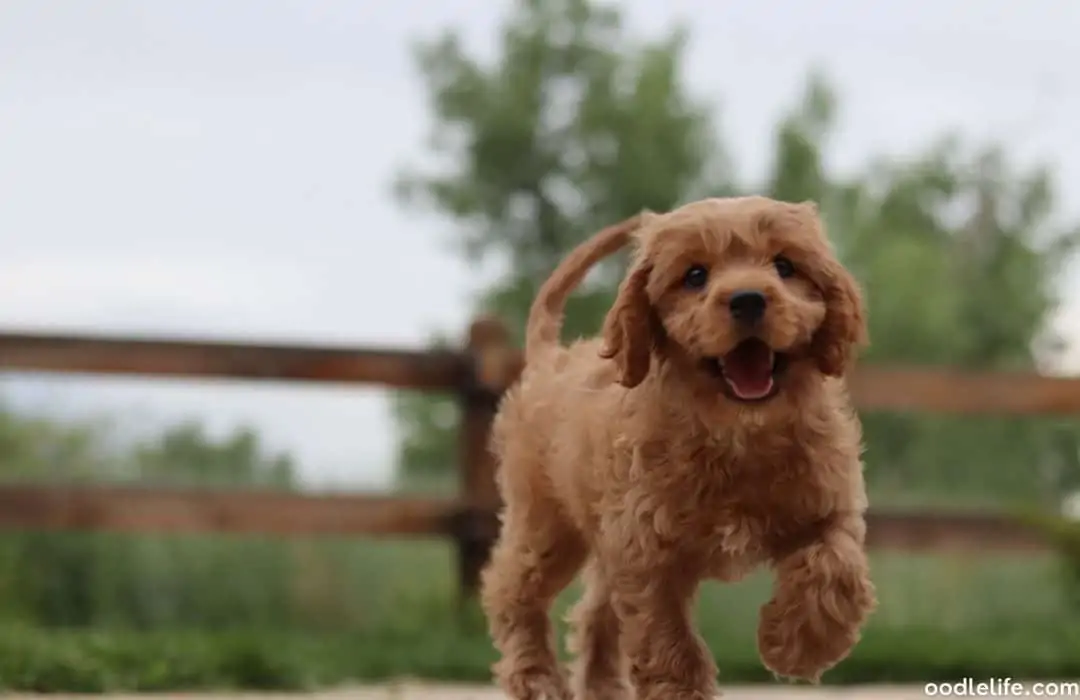 How to Bring Home a Healthy Cavapoo Puppy
It's important to find a breeder that uses ethical breeding practices to ensure that you bring home a healthy Cavapoo Puppy. Here are several things to look for when searching for a Cavapoo breeder.
Good Communication
A good breeder will take special care to ensure that their puppies find good homes. Therefore, they'll be more willing to communicate with prospective owners to make sure that both parties have a happy ending.
A good breeder is prepared to answer all your questions about Cavapoos. You can ask about the breed's temperament and see if the breeder's puppies would be a good fit for your family.
Make sure to ask how the breeder cares for the puppies and what sort of food they eat. This information can help you better understand how the puppies receive care and if they're living in clean and healthy environments.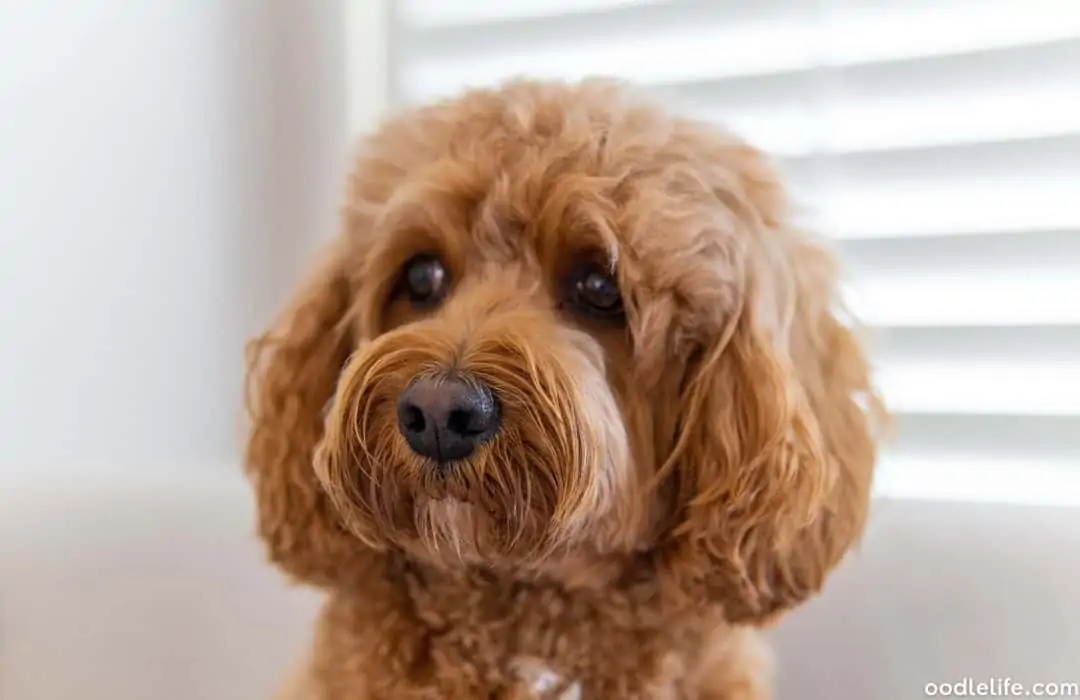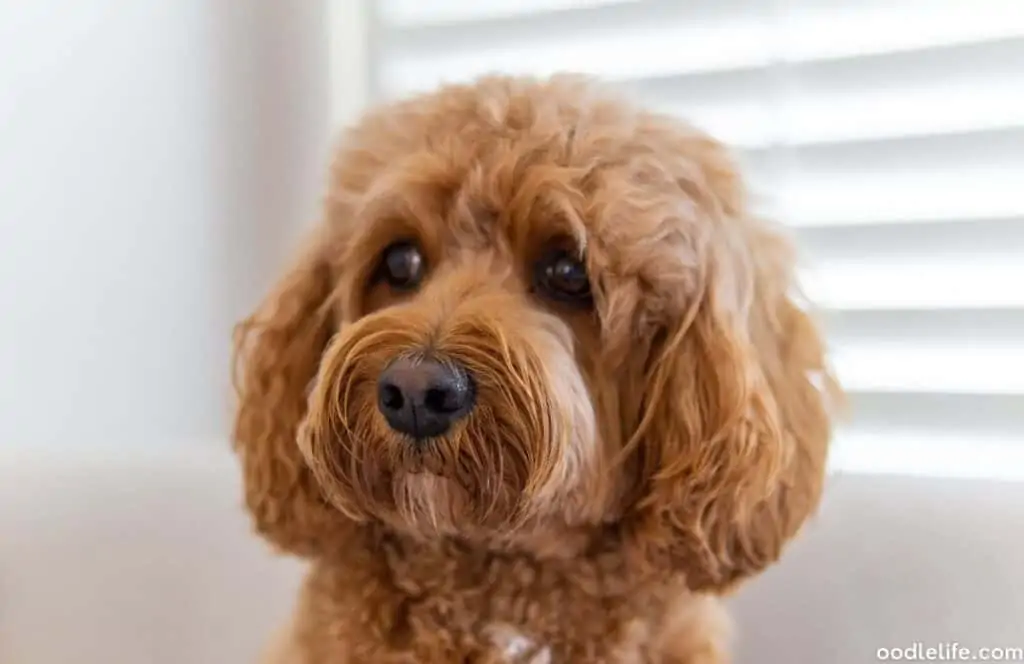 Transparency
Many breeders don't allow people to visit and check out their puppies because of safety concerns. Since puppies don't have all their vaccinations, it can be risky for them to interact with too many people.
Other than that, breeders should be open to disclosing important information, such as how their breeding program works, the parents' pedigrees, and health information. Avoid breeders that seem hesitant to give out necessary information like this, and remember to trust your gut if a place seems sketchy.
Health Records
All puppies should be up-to-date on their vaccines. You can request a copy of the puppy's health records when it comes home with you. Good breeders will also often conduct DNA tests and routine exams with the Orthopedic Foundation for Animals (OFA) and other organizations. These tests ensure that all the breeder dogs are healthy and free of genetic illnesses.
Not all breeders get their puppies microchipped, but they will ensure they're up-to-date on their vaccines until they get sold to a new owner.
Reputable breeders are also confident about their puppy's health. Therefore, many will offer guarantees and warranties about returning puppies if you discover significant genetic health concerns.
Memberships and Accreditations
Reputable breeders will have memberships to dog clubs, such as the American Kennel Club (AKC), Poodle Club of America, and Cavelier King Charles Spaniel Club. Although Cavapoos do not have registration with the AKC, it's possible for their purebred parents to have AKC registrations.
You can also check the breeder's business with the Better Business Bureau (BBB) to see if there are any major complaints or if they're accredited for best practices.
Positive Reviews
Many good breeders will have several positive reviews. You can find reviews on Google. If the breeder has a Facebook page, you can also check the page to see if it has any customer reviews.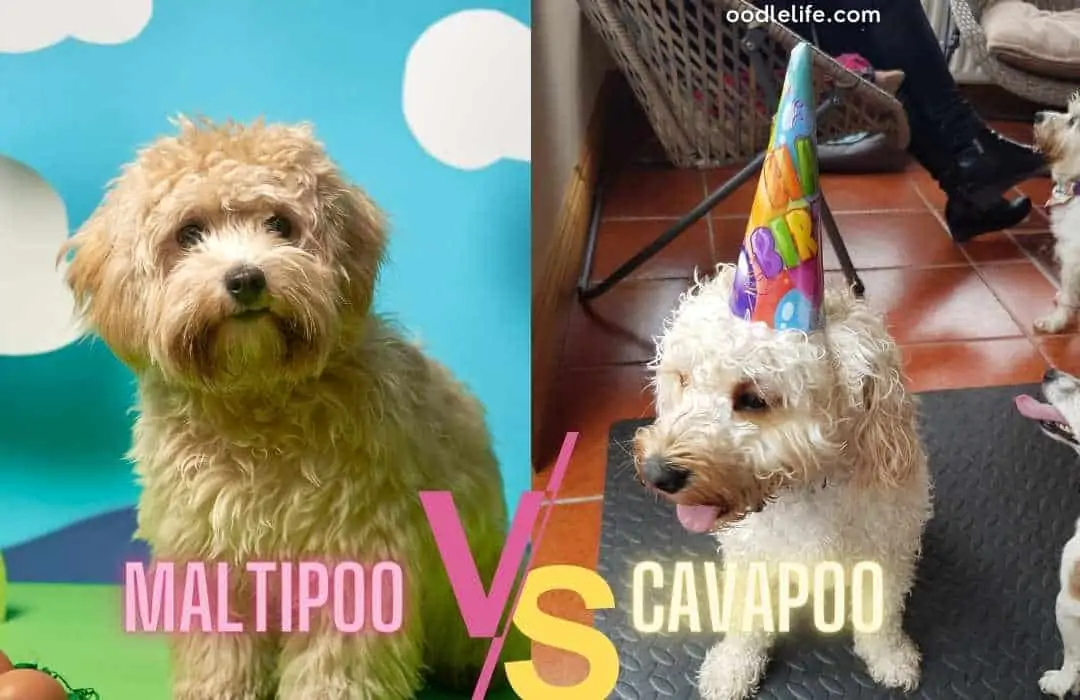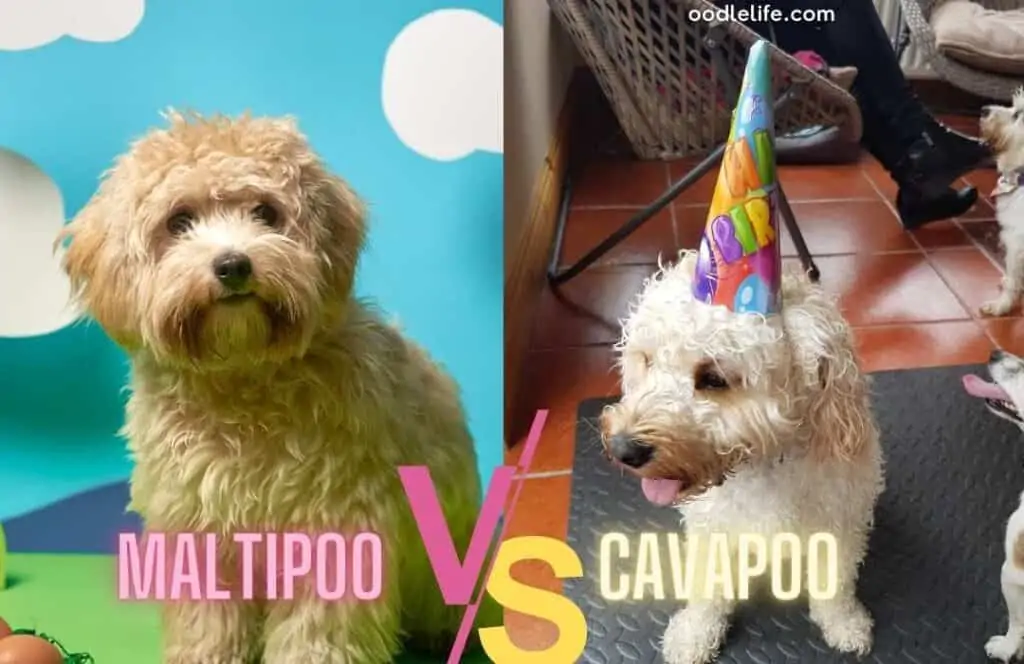 Wrap Up
Cavapoos are excellent family dogs with a lot of love to give. Although they may be small dogs, their fun-loving personalities can brighten up a room and bring a lot of joy and laughter into people's lives.
When you're looking for Cavapoo breeders, make sure to work with someone who's transparent and responsive. Don't hesitate to ask any questions, especially when it comes to the puppy's health and pedigree.