Best Dog Food For Pitbull
There is a lot of misconception about Pitbulls, a lot of people think they are mean dogs, and some people have strong opinions about removing this breed from existence.
But as any Pitbull owner will know, these are just misconceptions and Pitbulls are actually incredibly soft and loving dogs. [Plus Pit Bull's are one of John Wick's dog breeds!]
But there is one thing that can be a pain when it comes to Pitbulls, and that is finding them dog food.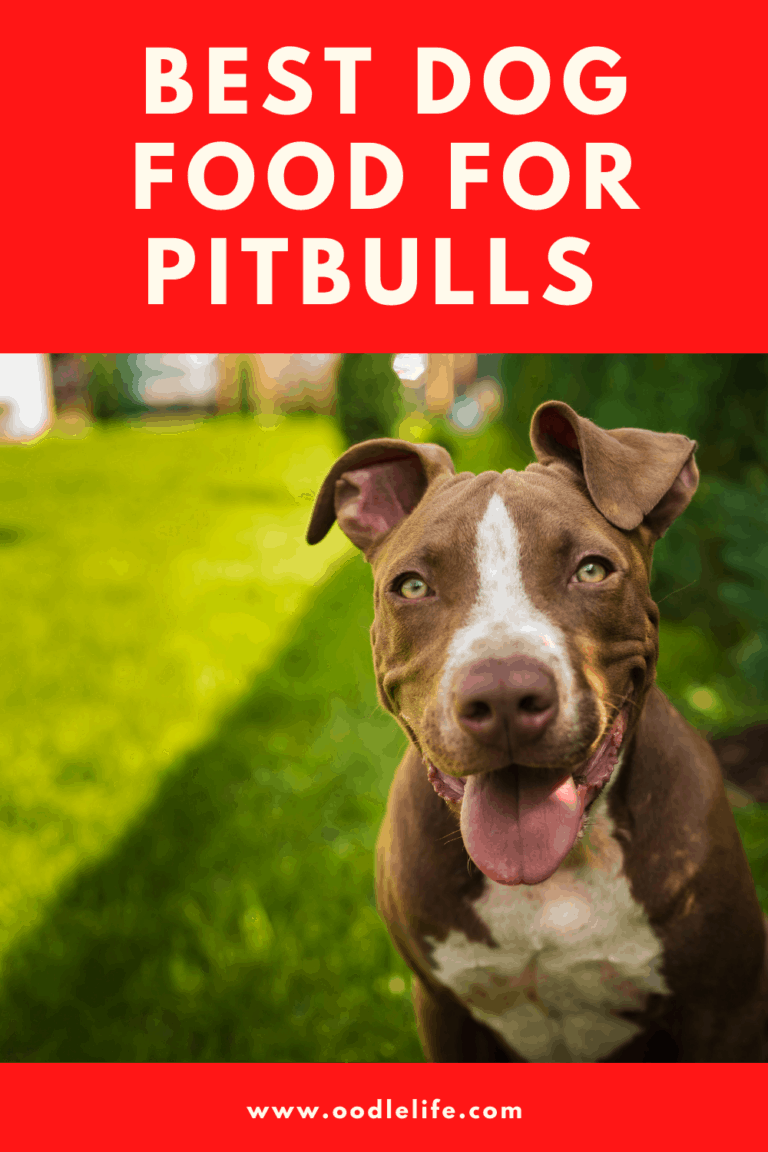 Pitbulls can be incredibly fussy, and when you combine this with the fact that they suffer from a huge amount of allergies then finding good dog food for them can be a nightmare.
Even hours of research can lead to no results, but there's no need to stress because we've done the hard work for you.
So if you need to find dog food for your pitbull, keep on reading this handy guide to find out which one is the best!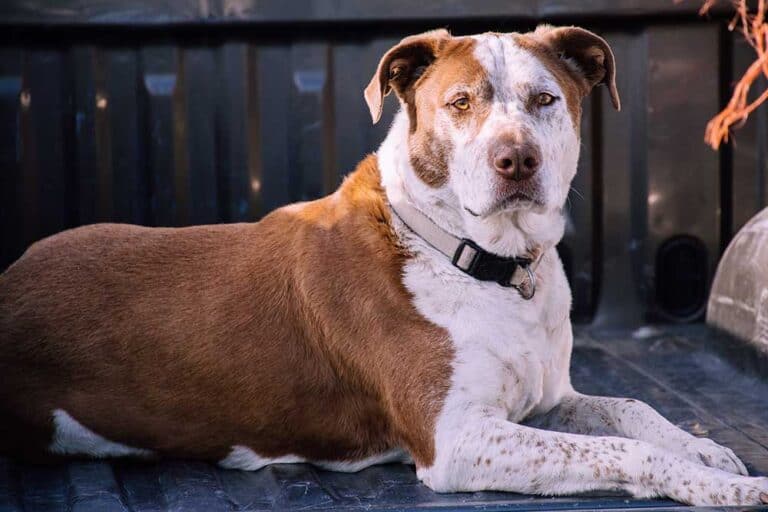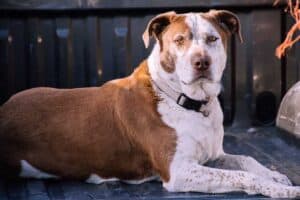 Our favorite dog food for Pitbulls is the Victor Classic High Pro Plus Dog Food. The best thing about this dog food is that it is packed with protein that is sourced from multiple different meat sources.
This not only gives the food an excellent taste that your Pitbull is guaranteed to love but also supports their natural weight and build, allowing them to be happy and healthy.
As well as this, the dog food also contains additional nutrients to support the immune system and digestion.
Finally, this dog food is suitable for all ages and breeds, making it a great choice if you own multiple dogs.
This also includes puppies and pregnant dogs which is very rare, so if you own more than one Pitbull this is the best choice for you.
Pros
Packed with Protein – contains multiple different meats, including chicken, pork, beef, and fish, to support your dog's natural weight and build
Suitable for All Ages – can be consumed by adult dogs, senior dogs, pregnant dogs, and puppies making this a great choice if you own more than one dog
Additional Nutrients – for digestibility so that your dog does not overeat, and for the immune system to ensure that your Pitbull leads a healthy life
Cons
Sale
VICTOR Super Premium Dog Food – Hi-Pro Plus Dry Dog Food – 30% Protein, Gluten Free - for High Energy and Active Dogs & Puppies, 5lbs
ACTIVE DOG FOOD: VICTOR's Hi-Pro Plus formula is a gluten free, high protein dog food with a nutrient-dense, multi meat formula; this dry dog food's super premium nutrition provides sustained energy for sporting dogs and dogs with high physical demands
30% PROTEIN DRY FOOD: Packed with premium-quality beef, chicken, pork and fish meals
FROM PUPPY TO ADULT: Suitable for all life stages, this premium dog food is ideal for pregnant dogs, lactating females and puppies; VICTOR Hi-Pro Plus for Dogs is formulated to meet the nutritional levels established by the AAFCO Dog Food Nutrient Profiles for All Life Stages, except for growth of large size dogs (70 lb. or more as an adult)
PROPRIETARY VPRO BLEND: This super premium dog food has been formulated with our exclusive mix of supplements, vitamins and minerals which help maximize the genetic potential of every dog, regardless of breed, age, or activity level
MADE IN THE USA: We proudly produce every bag of VICTOR kibble in our own Texas-based facility and do not waver in our commitment to high-quality nutrition. A majority of ingredients come from ranches, farms and other trusted suppliers who are within a day's drive of our East Texas plant
Another great choice is the Taste of the Wild Dry Dog Food. This is another great choice as it is packed with lots of natural protein to support weight gain and muscle mass.
This dog food goes down a different route to some other brands as it uses unique protein sources including venison and bison.
This not only gives the food a unique taste that is guaranteed to be a hit with your pitbull, but it also avoids common allergens such as chicken and lamb, ensuring that your Pitbulls skin will not flare-up.
This dog food avoids allergens at every stage, containing only natural ingredients which are supported by additional nutrients including minerals, vitamins, and antioxidants.
So it is clear that this is a great choice for any Pitbull, especially those that are more prone to allergies than others.
Pros
High in Natural Protein – sourced from bison and venison to avoid allergens and give your dog a food with a unique flavor
Avoids Allergens – contains no preservatives or artificial flavors, and also artificial colors so that this dog food is completely natural
Packed with Nutrients – made using superfoods so that your Pitbull will consume as many vitamins, minerals, and antioxidants as possible to support healthy skin and lifestyle
Cons
You should also consider the Crave Grain-Free High Protein Adult Dog Food. One of the best things about Crave dog food is that it is always packed with flavor.
This recipe uses chicken as its main source of protein to get up to 34% protein in every batch. This large amount of protein is guaranteed to support a healthy build and also allow your dog to be active.
This is further supported by the fact that this dog food contains lots of carbohydrates from natural sources, like peas, to ensure your dog gets lots of energy so that they can run around.
But the best thing about this dog food is that it is 100% natural which is incredibly important in dogs that are as susceptible to allergies as Pitbulls are, so it is obvious that this is one of the best options available.
Pros
High in Protein – uses real chicken to source up to 34% protein for your dog to consume to support their body and lifestyle
Lots of Carbohydrates – includes natural carbohydrate sources, such as peas, to provide your dog with lots of energy to support their lifestyle
All Natural – contains no artificial flavors, colors, or preservatives, and also avoids allergens such as wheat, soy, and corn so that it shouldn't affect your dog's skin
Cons
Variation in Batches – there are notable color and flavor differences from batch to batch produced
Sale
CRAVE Grain Free Adult High Protein Natural Dry Dog Food with Protein from Chicken, 22 lb. Bag
Contains one (1) 22 lb. bag of CRAVE High Protein Adult Grain Free With Protein from Chicken All Natural Dog Food Plus Vitamins, Minerals, and Other Nutrients
Inspired by the diets of their wolf ancestors, CRAVE adult dog food is made with real ingredients including high-quality animal protein and the full meaty flavor dogs love
Satisfies a dog's natural desire for animal protein with real chicken as the first ingredient
Supports a strong, lean body with 34% high protein
Dry grain free dog food recipe formulated with no corn, wheat, or soy and no artificial flavors, colors, or preservatives and zero grain
We also love the Blue Buffalo Life Protection Formula. This formula is a great choice no matter what breed of dog that you have because it is so well-rounded.
Just like the other recipes that we have looked at it is made with only real meat to ensure that your dog gets the best nutrients possible.
To further support muscle mass and weight gain, this dog food also includes Blue Buffalo Lifesource Bits which include a variety of vitamins, minerals, and antioxidants to support digestion, the immune system, and life stage requirements.
Finally, this dog food only contains natural ingredients, which is an absolute must if you own a Pitbull as it reduces the risk of an allergic reaction.
So with all this in mind, it's clear that this is one of the best dog foods available for Pitbulls.
Pros
Made with Real Meat – made only using real meat to source the best protein for healthy muscles and weight gain
Additional Nutrients – includes life source bits such as vitamins, minerals, and antioxidants for the immune system and life stage requirements
Natural Ingredients – avoids artificial ingredients which are often linked to common allergies in Pitbulls
Cons
Higher Price Point – a lot more expensive than some of the other dog foods available
Blue Buffalo Life Protection Formula Natural Adult Dry Dog Food, Chicken and Brown Rice 6-lb
REAL MEAT FIRST: Blue Buffalo foods always feature real meat as the first ingredient; High-quality protein from real chicken helps your dog build and maintain healthy muscles; Plus they contain wholesome whole grains, garden veggies and fruit
FOR ADULT DOGS: BLUE Life Protection Formula adult dog food contains essential proteins and carbohydrates to help meet the energy needs of adult dogs, and features omega 3 & 6 fatty acids to promote a shiny coat and healthy skin
ANTIOXIDANT-RICH LIFESOURCE BITS: A precise blend of antioxidants, vitamins and minerals carefully selected by holistic veterinarians and animal nutritionists to support immune system health, life stage needs and a healthy oxidative balance
A NATURAL DOG FOOD: BLUE dry dog food is made with the finest natural ingredients enhanced with vitamins and minerals; BLUE contains NO chicken (or poultry) by-product meals, corn, wheat, soy, artificial flavors or preservatives
Contains one (1) 6 lb Bag of BLUE Life Protection Formula Adult Dry Dog Food Chicken and Brown Rice
Finally, we can't ignore the Canidae All Life Stages Premium Dog Food.
As is a common theme in the dog foods that we have looked at so far, this recipe is a great choice as it contains absolutely zero fillers, instead, it only uses natural ingredients.
This is very important as filler ingredients will not offer any goodness to your dog.
As well as using only natural ingredients, this recipe also contains omega 3 and 6 fatty acids which will help support your Pitbull's sensitive skin, ensuring it remains healthy and in good condition.
But the best thing about this dog food is that it is suitable for all life stages, making it a wonderful choice if you own more than one dog as many people do.
With all of this considered, it is obvious that this is one of the best options on the market for Pitbull dog food.
Pros
No Fillers – contains only natural ingredients that will support your dog's lifestyle so that they can be happy and healthy
Supports Lifestyle – packed with omega 3 and 6 fatty acids to promote healthy skin and coat
Suitable for All Ages – perfect if you own multiple dogs as they can all eat this, no need to feed them in multiple rooms
Cons
Strong Odour – has a pungent smell when in the bowl and also once your dog consumes it
Canidae All Life Stages Less Active Dry Dog Food, Chicken, Turkey, Lamb and Fish Meals, 30lbs
Optimal nutrition for all breeds, all ages and all sizes
One bag to feed them all, perfect for multi-dog homes
Vet formulated, nutritionally dense food that nourishes in every bite
All goodness, no fillers: never any wheat, corn, or soy in our foods
Omega 6 & 3 fatty acids to boost beautiful skin & coat
Best Dog Food For Pitbull Buyer's Guide
The options that we have looked at above are some of the best dog foods for Pitbulls. They are all packed with protein and other excellent nutrients which will allow your dog to lead a happy and healthy life.
But before you buy, let's take a quick look at some of the things that you need to consider when looking for dog food for Pitbulls.
Age
One of the most important things that you need to consider when buying dog food for any breed is the age of the dog that you are feeding.
All dog breeds require a slightly different diet, and so do dogs of all different ages.
While older, or senior, dogs will require a different diet to dogs who are in the prime years of their life, the biggest difference in what you should feed your dog will be when they are a puppy.
Puppies are only babies, and in the same way that human babies require a different diet to children and adults, puppies also require a different diet to adult dogs.
Feeding your puppy a good well-rounded diet when they are little is essential for them to grow into a healthy adult dog.
This is why you must feed your pitbull puppy dog food that is designed for puppies. Unlike adult dog food, puppy dog food is packed with lots of additional ingredients and nutrients which allow them to develop healthily.
Up until the age of 6-8 weeks, pitbull puppies should be fed only their mother's milk (where possible) then after this they should be weaned onto puppy food.
The best puppy food to wean your pitbull puppy onto will contain a moderate amount of fiber and protein, unlike adult dog food which tends to be high in protein.
Once your puppy passes the 6-month mark you should then change to a puppy food that is high in protein before switching to an adult dog food that is high in protein when your puppy becomes an adult at 12 months.
Allergies
One of the biggest health issues that Pitbulls face is issues with their skin that are caused by allergies, so it is important to consider this when buying food for your pitbull.
Something that a lot of people don't realize is that Pitbulls actually have incredibly sensitive skin which can become incredibly sore when they eat certain allergens in their food.
While Pitbulls are prone to other allergies, the majority of the allergens they face come in their food. So if you want your pitbull to have good skin, it is important to consider this when buying them food.
The best way to avoid your dog having an allergic reaction to their food is to avoid common allergens.
This seems like an easy task at first, but unfortunately, a lot of common allergens can actually be found in most dog food.
These include dairy products, soy, wheat, yeast, corn, and also meats such as fish, beef, pork, and lamb.
As we have already mentioned, your pitbull must eat a diet that is high in protein, so avoiding these meats can be difficult. So how do you feed your pitbull an allergen diet while also ensuring they get protein?
Obviously, it is impossible to feed your dog a diet that excludes all the common allergens.
This is why trial and error is so important with dog food. You may be able to easily avoid allergens such as corn, dairy, and wheat, but avoiding meat is hard when your dog needs protein.
But remember, not all Pitbulls are allergic to all of these allergens.
So, try a dog food that has lamb in it. If your dog has an allergic reaction then stop feeding them this food and try a different one, and so on until you find one that doesn't cause a reaction.
Muscle Build and Weight Gain
Even if you do not know a lot about Pitbulls, you will be aware that these dogs tend to be big and strong.
Unfortunately, these physical attributes are one of the things that lead people to have a bad perception of Pitbulls, which is unfortunate as dogs of this breed tend to be big cuddly babies.
Pitbulls were originally bred for fighting, and while the majority are now household pets, they still have their natural build.
Even though your dog doesn't fight, you must maintain its natural stature to keep it healthy. This includes feeding your pitbull dog food that is high in protein as this is one of the key ingredients to building muscle.
High protein combined with lots of exercises is guaranteed to maintain your Pitbull's naturally bulky body shape.
As well as maintaining muscle, some people also require their Pitbull's dog food to help them gain weight.
Unfortunately, Pitbulls are one of those breeds that are incredibly sensitive to their diet, and feeding them the wrong food can quickly lead to your Pitbull becoming very skinny and weak.
The obvious answer to fixing this problem is to feed your pitbull more food, but this is the wrong way to go about encouraging weight gain.
Instead of increasing the amount your Pitbull eats, you should instead switch dog food brands.
The best way to encourage your Pitbull to gain weight is to switch to a high protein and high-calorie diet as this will support their natural build and get them back up to a healthy weight quickly and efficiently.
So if you want your Pitbull to build muscle and gain weight then a high protein diet is the way forward.
Frequently Asked Questions
What should my pitbull eat?
It is important that all Pitbulls eat meat that has been naturally sourced.
This includes meat from mammals such as lamb and beef, meat from birds such as chicken, and also fish.
Pitbulls are very muscley dogs so it is important that you feed them meat that is high in protein, and the best way to do this is usually to buy dog food that contains more than one source of protein.
This is important no matter what age your pitbull is for them to be able to live an active and healthy lifestyle.
How many times a day should my pitbull eat?
The amount that your pitbull should eat depends on its natural size and stature, but no matter how much you feed them, it is important to feed them throughout the day.
If your pitbull is larger then you should give them more food at every mealtime. If they are smaller then you should feed them less.
This only differs if you have a pitbull puppy under the age of 12 weeks, in which case you should feed them 4 times a day, reducing this to 3 times once they pass the 12 week age marker.
Can I feed my pitbull raw meat?
Yes, you can feed your pitbull raw meat. But, it is important that you are careful when doing so.
It is perfectly safe for your pitbull to eat raw meat, but it must be introduced gradually to their diet to avoid any unwanted side effects.
Raw meat is incredibly nutritious and because of this, it can cause your pitbull to have an upset stomach if their diet is suddenly changed.
To switch your pitbull to a raw diet you should gradually introduce raw meat to their food over a period of 3-4 days until they can eat a whole meal.
You can then feed them a raw diet continuously as long as you see fit.