9 Best Doodle Rescues in Ohio (2023 Update)
A popular slogan you might have heard, especially if you are a dog lover, goes like this—"Adopt, don't shop." Dogs are everywhere, and most government-funded shelters have minimal space and few staff members to take care of them.
As much as they want to keep every dog safe, they may need to put down or send away some dogs to accommodate more dogs who badly need the care of the shelter. Or they may need to turn away those not in desperate need of physical aid. This is why the best thing to do if you are an animal lover is adopt a dog.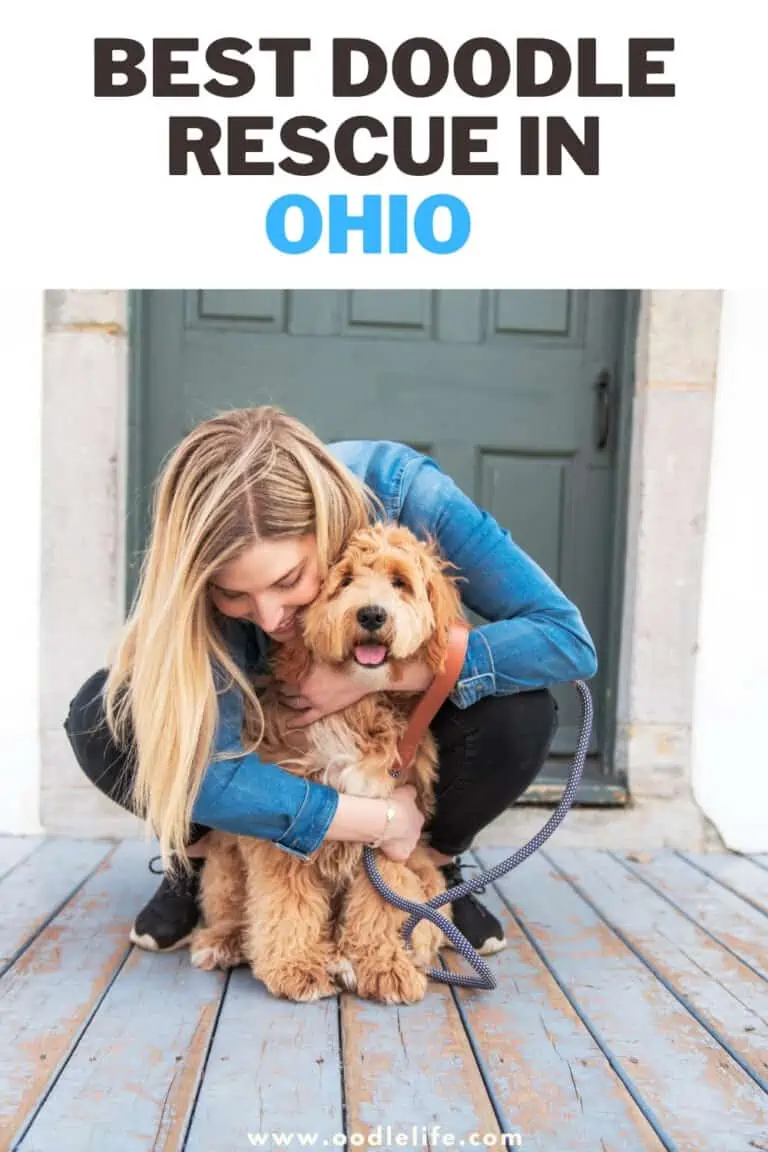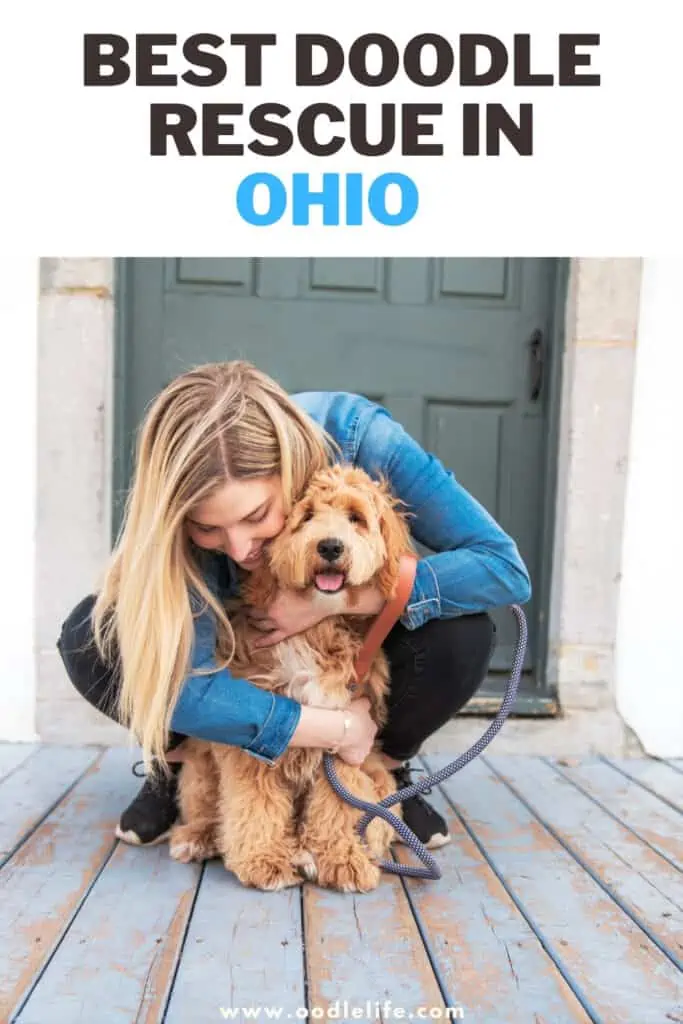 This way, you get to save a life, and you also get a best friend for life in return.
Many of my friends and acquaintances typically go for kennels because they want a purebred dog. Still, there are many benefits to going for a mixed breed like the Doodles: they usually live for longer and require fewer vet bills than the pure breed!
If you are reading this from Ohio and looking for a Doodle rescue to take home with you, here are 9 dog shelters from around the state that might house your forever fur friend!
What Is The Doodle Breed?
The mix breed Doodles are a mix of the Poodle breed and another dog breed. They are some of the most popular mixed breeds because of their curly but otherwise low to non-shedding fur and their good-naturedness, intelligence, and reputation for being the perfect family dogs.
The most popular Doodle dog varieties are the Goldendoodle (which is what we have!) and the Labradoodles. Goldendoodles are a mix of a Poodle and a Golden Retriever. Labradoodles are a mix of the Labrador and the Poodle.
Other than that, Cockapoos are probably the first cross between the Poodle and the Schnoodle (the cross between a Poodle and Schnauzer).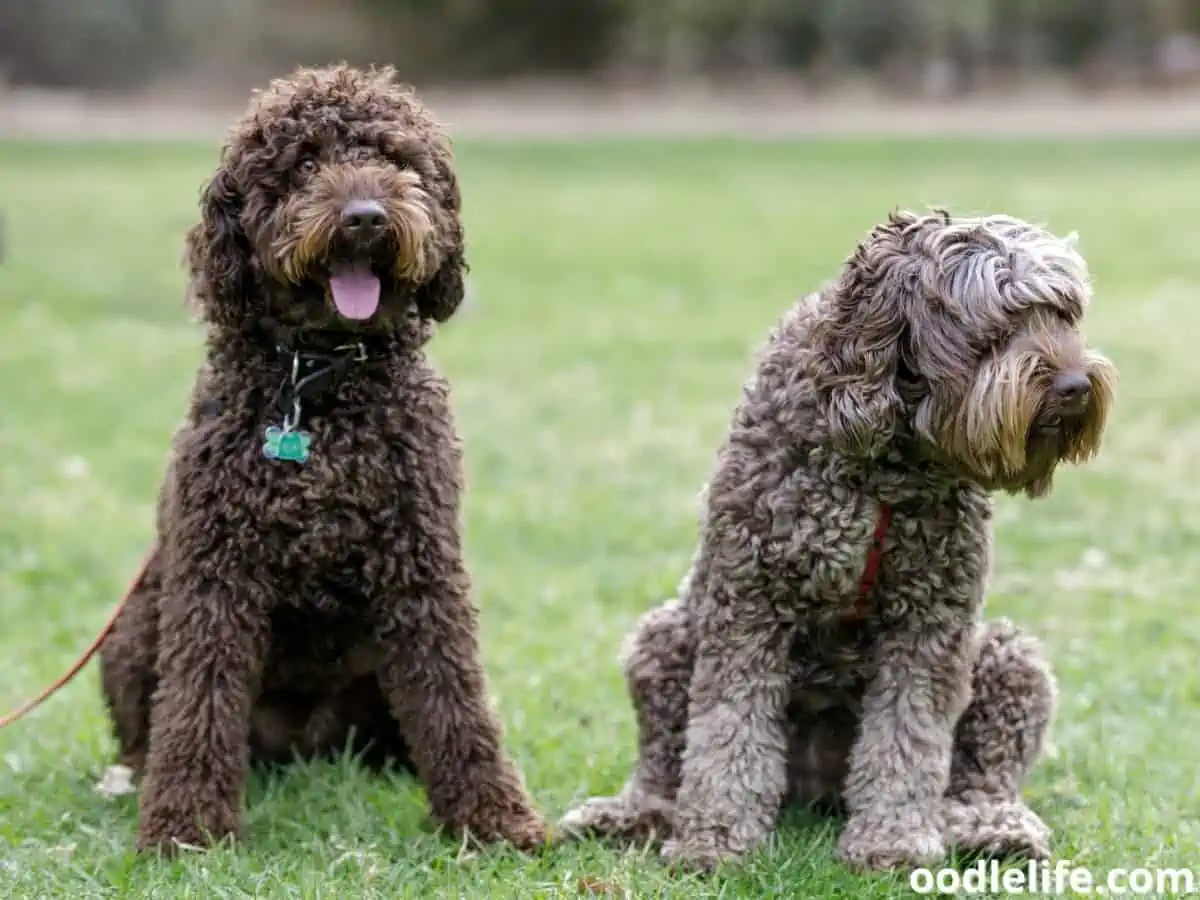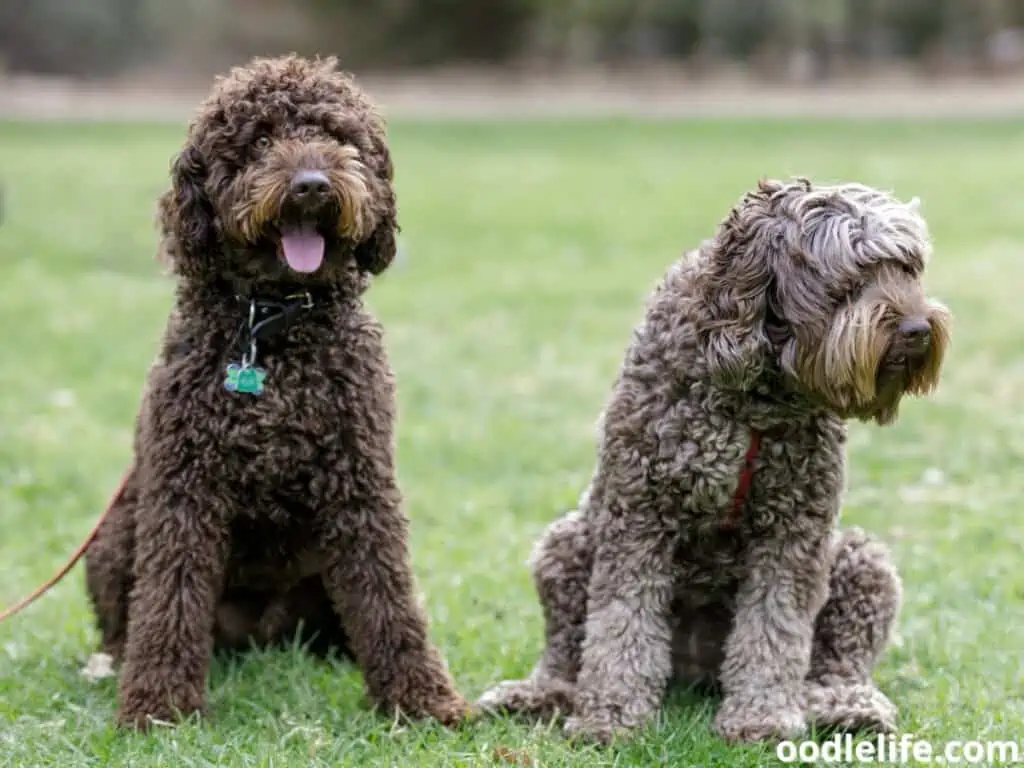 Best Doodle Rescues In Ohio (2022)
1. Help Save Pets
Help Save Pets rescue was founded to rescue dogs from pounds and shelters that are healthy and desirable, full of life and are just in need of a forever family.
Many pet pounds and shelters, especially in the rural areas, will have a plenty of dogs to home but less space to take care of them because of budget and other logistic issues. This will result in a lower adoption rate and a higher kill rate.
To counter the issue, Meg Kremer founded the non-profit organization Help Save Pets to care for and rehome as many as 16,000 animals since 2000.
Meg's vet husband was often called to euthanize many dogs, and he would routinely choose to take them home, mend them, and find homes for them through his veterinary clinic.
The chances of adopting a puppy is high as most shelters will not receive puppies under three months of age. The sad reality is they are the most significant demographic that is euthanized as the chances of them carrying diseases are pretty high.
If you are looking to donate, know that the organization will invest every penny toward taking care of the animals in the shelter.
Website: http://www.helpsavepets.org/
Location: 610 Morrison Rd. Gahanna, Ohio
Email: [email protected]
Contact Number: 614 755 4900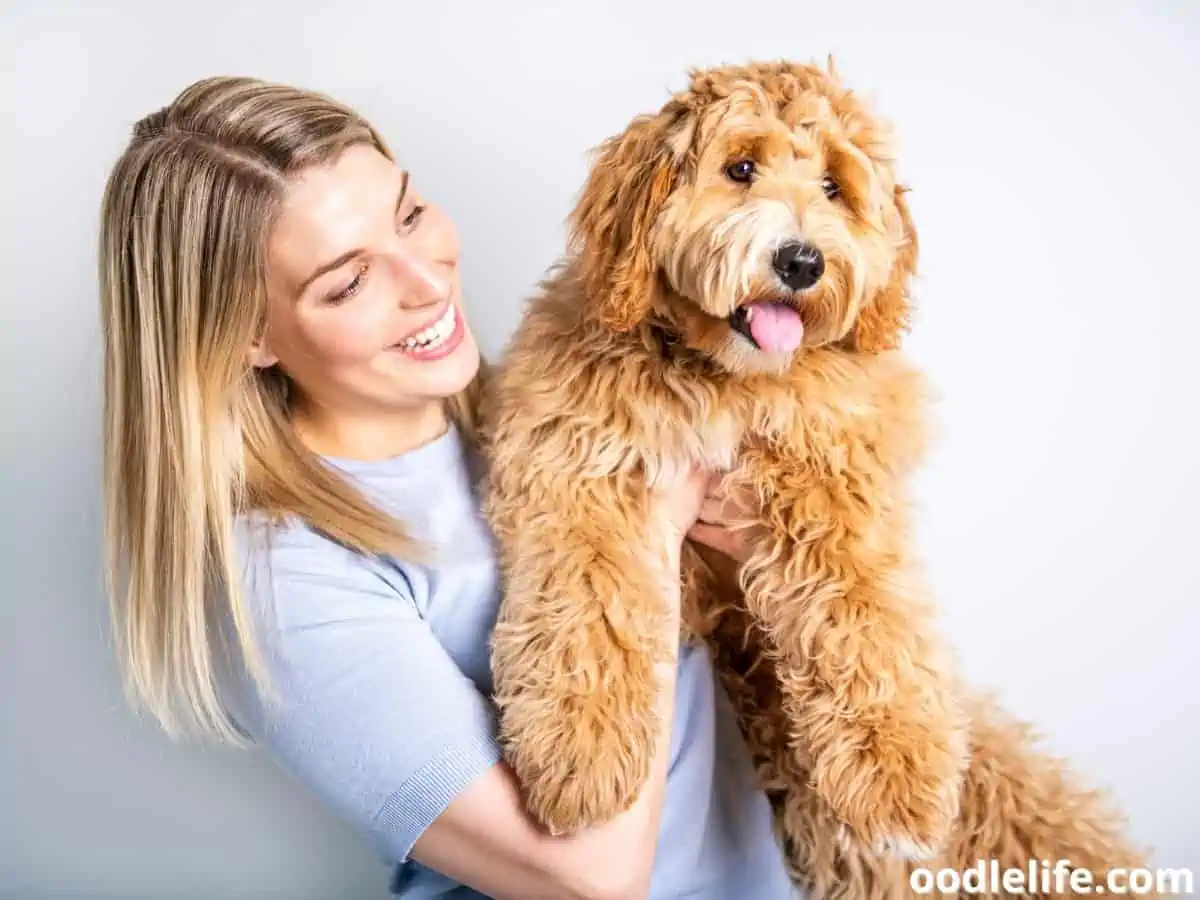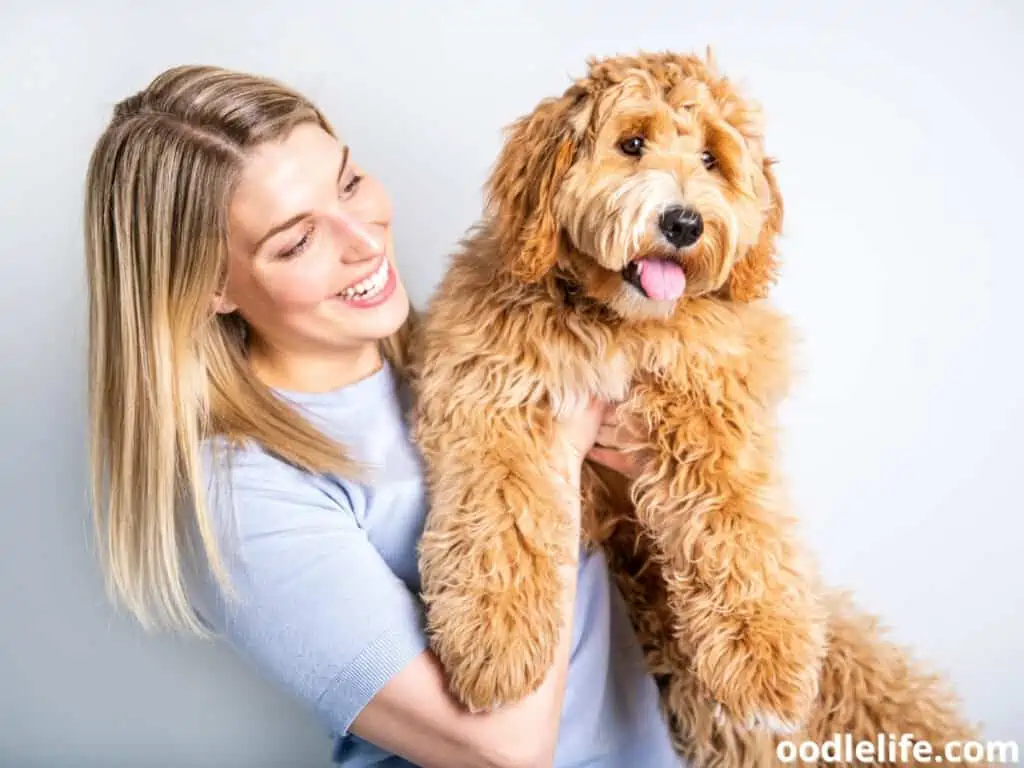 2. Pawsitive Hearts
All Doodle dogs are precious, no matter their past, whether they were abandoned, not wanted, or abused. All of them deserve love and care, and when you give it to them, they will return twice as much to you.
This is what Pawsitive Hearts, a nonprofit working in different counties in Ohio, believes.
Pawsitive Heart works with animal shelters, rescues, and owner surrender to ensure to lower rates of euthanasia. They are an entirely volunteer-based organization tirelessly working since 2019, offering services like rehoming and adoption, fostering programs, and giving medical care to many rescues, from spaying or neutering to vaccinations.
Adopting is pretty straightforward. You will need to complete the application process and meet certain requirements to be eligible for adoption. Although you might not be lucky the first time, they will keep your application for 12 months.
Pawsitive Heart is honest and dedicated to finding the right fit for all the rescued dogs.
Website: https://www.pawsitivehearts.net/
Location: 2895 Maysville Pike Zanesville, Ohio
Contact Number: 614 522 9268
3. Ohio Dog Rescue
This rescue is pretty unique because not only do they have over 250 Doodles you can help by adopting around the area of Ohio, but they also offer to bring their rescue to their new forever homes all around the world!
Jeff Gold, the founder, has extensive experience in making networks all around the world, and he leveraged that expertise to help many dogs find new adoptive parents.
Their site is easy to navigate. Simply choose the area of Ohio or anywhere you are around America. The portal will show you hundreds of dogs in the area needing families.
Sadly, but also most urgently, the site lets you know if some of these dogs will be euthanized soon.
Help rescue them by adopting a dog. Dogs are a fantastic addition to any home. With the proper training and the excellent health that a healthy diet and regular check-ups can bring, they will be there to love and adore you for the rest of their lives.
Website: https://dog.rescueme.org/Ohio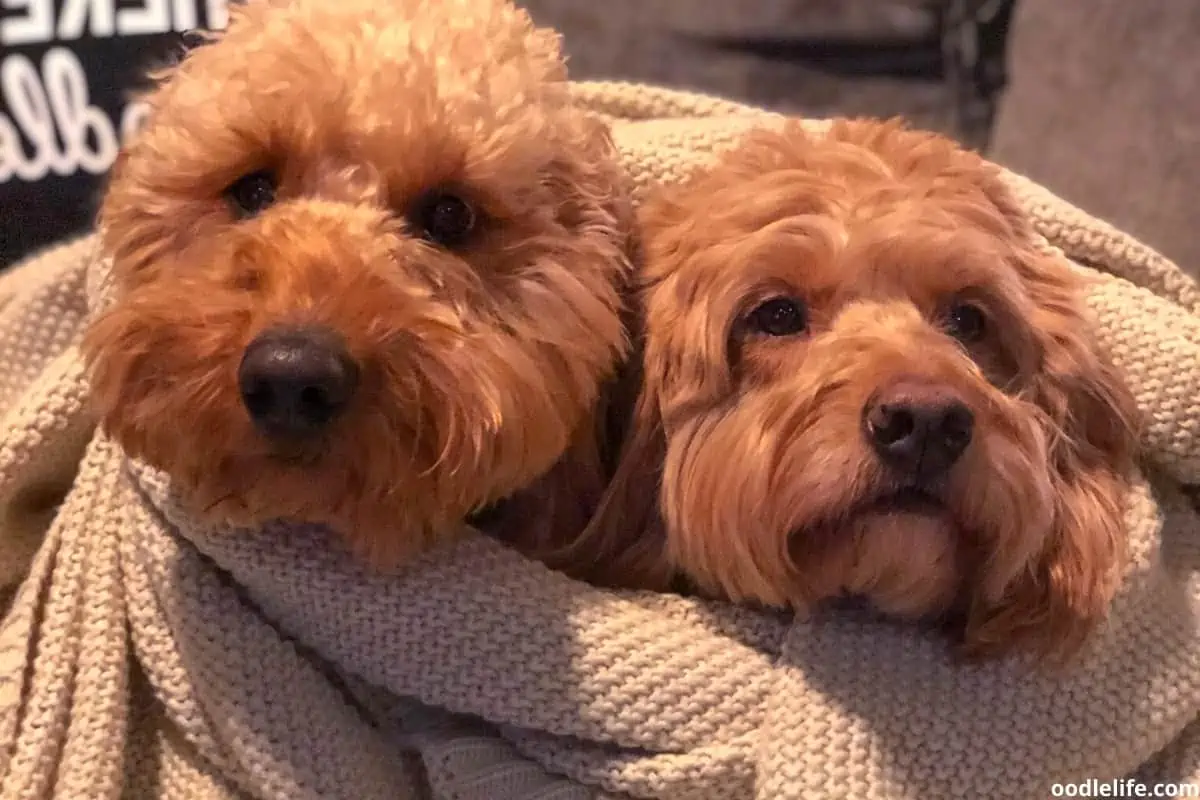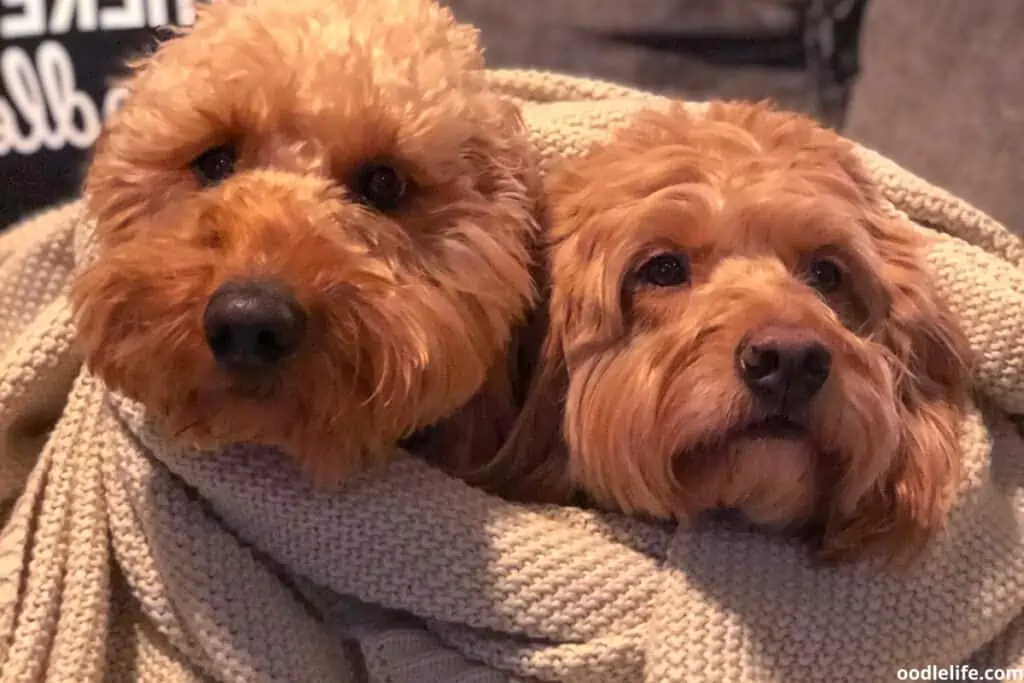 4. Grin Rescue
Grin stands for Golden Retrievers in Need Rescue Services. You will mostly find Goldendoodles in this rescue center. This is a lovable mixed breed that is intelligent and of a gentle temperament.
Golden Retriever enthusiasts founded Grin in 1992 to save countless Golden Retrievers from being put to permanent sleep each year simply because of a lack of home.
They source the Goldendoodles and purebred Golden Retrievers from different government-funded shelters, pounds, and even some dog owners surrender.
Grin ensures that all the Goldies and the Goldendoodles rehomed are in tip-top shape in terms of their health and temperaments.
Owners have surrendered some dogs because of behavioral problems. Grin tackles that with training from professional trainers and behaviorists who are a part of their team. This will ensure that every dog can be safely adopted and give and receive lifelong love and care.
Website: https://grinrescue.org/
Location: P.O. Box 24365 Cleveland, Ohio
Email: [email protected]
Contact Number: 216 229 0295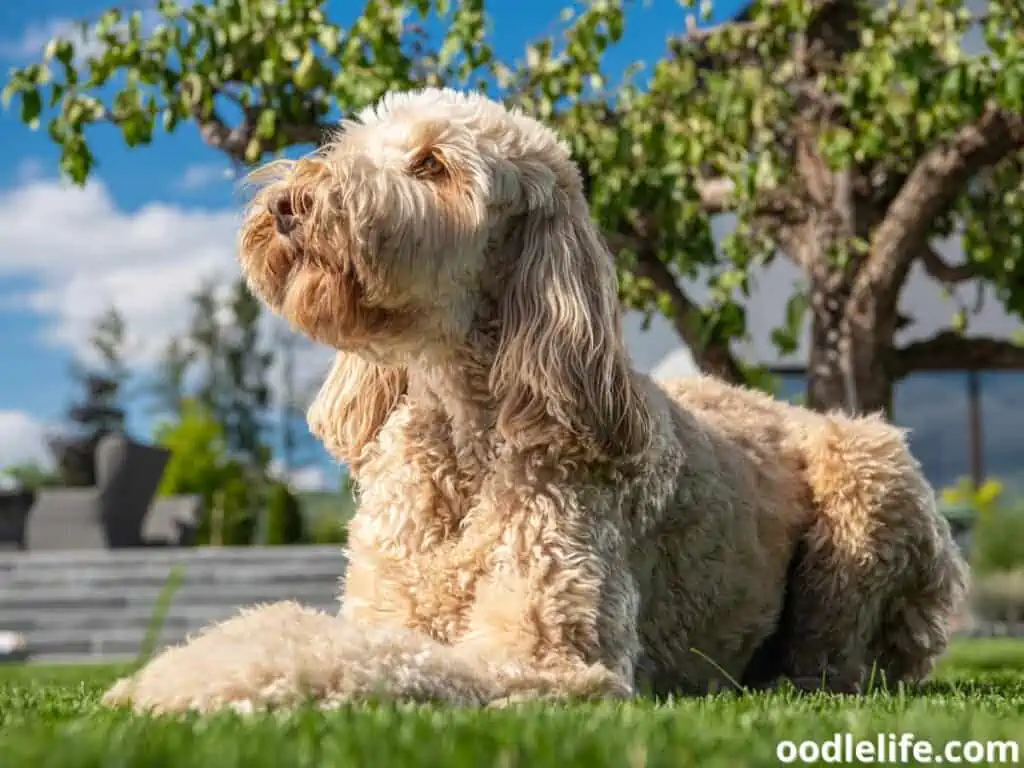 5. Golden Retriever Rescue
You will find the Golden Retriever Doodles in this rescue. The Golden Retriever Rescue Resource is stationed in the Northwestern part of the State of Ohio. They also cater to southern Michigan and eastern Indiana areas, so people living around that area can rescue the beautiful dogs that this rescue saves.
This rescue organization depends on the people volunteering to save these dogs, whether they choose to foster temporarily, volunteer their time, or help the animals by donating in cash or kind.
Cindy Laws who loves this breed founded this rescue organization. The sheer number of homeless and abandoned Goldies in her area of residence prompted her to take the breed in and find them a home where trusted caregivers would love and care for them.
If you live around the area, you just might find your best friend in this fantastic rescue place!
Website: https://www.gr-rescue.org/
Location: P.O. Box 57 Waterville, Ohio
Email: [email protected]
Contact Number: 888 8901326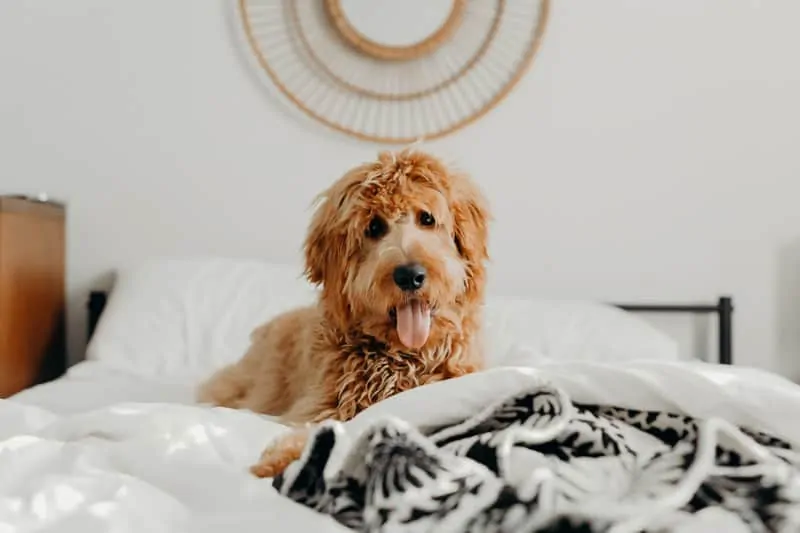 6. The Sanctuary For Senior Dogs
Very often, senior dogs are the ones left for long periods in most pounds and pet shelters because most people who adopt prefer puppies over older dogs. This leads to the euthanization of many older dogs even though they still have a long and healthy life ahead of them.
This is the story of my rescue senior dog Duke. My wife and I have always wanted a dog, and we fell for Duke the moment we laid eyes on him. The fact that he was a week away from being euthanized just cemented that he was the dog for us.
The Sanctuary for Senior Dogs rescue specializes in rehoming older dogs of all breeds and mixes. They also care for countless senior dogs and are dedicated to making people aware of the responsibility and dedication it would take to care for these companion animals.
Whether you are thinking of fostering or adopting, consider a senior dog. They are serene and already trained, and they will be more than happy to simply lounge and hang out with you all weekend long.
Website: http://sanctuaryforseniordogs.org/
Location: P.O. Box 609054 Cleveland, Ohio
Email: [email protected]
Contact Number: 216 485 9233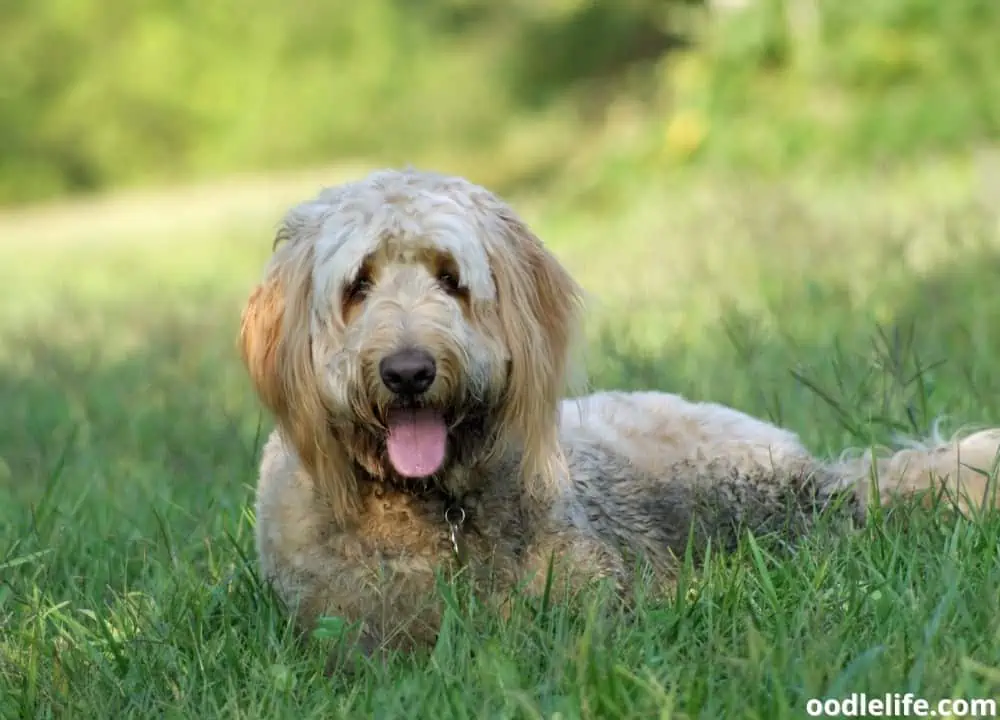 7. Canine Collective Ohio Dog Rescue
If you are from Ohio, there's a high chance that your next Poodle mix is waiting for you within the four walls of the Canine Collective Ohio Dog Rescue right now. This pet rescue center's mission is to give little mutts and dogs of every breed a second chance and find the right home for them.
They rescue many of their dogs from kill shelters. They also take in dogs from extreme hoarding situations and from many families in crisis who need to rehome their dogs.
If you are not ready to adopt your forever best friend, you can choose to foster some of the dogs around their network of actual kennel rescues, a Canine Collective Guardian Angel, as they call them.
You can also choose to donate, and you can be sure that every penny will go toward making sure that these dogs are safe, healthy, and well-fed while they wait for their perfect future owners.
Website: https://caninecollective.org/
Location: 11144 US-42 Plain City, Ohio
Email: [email protected]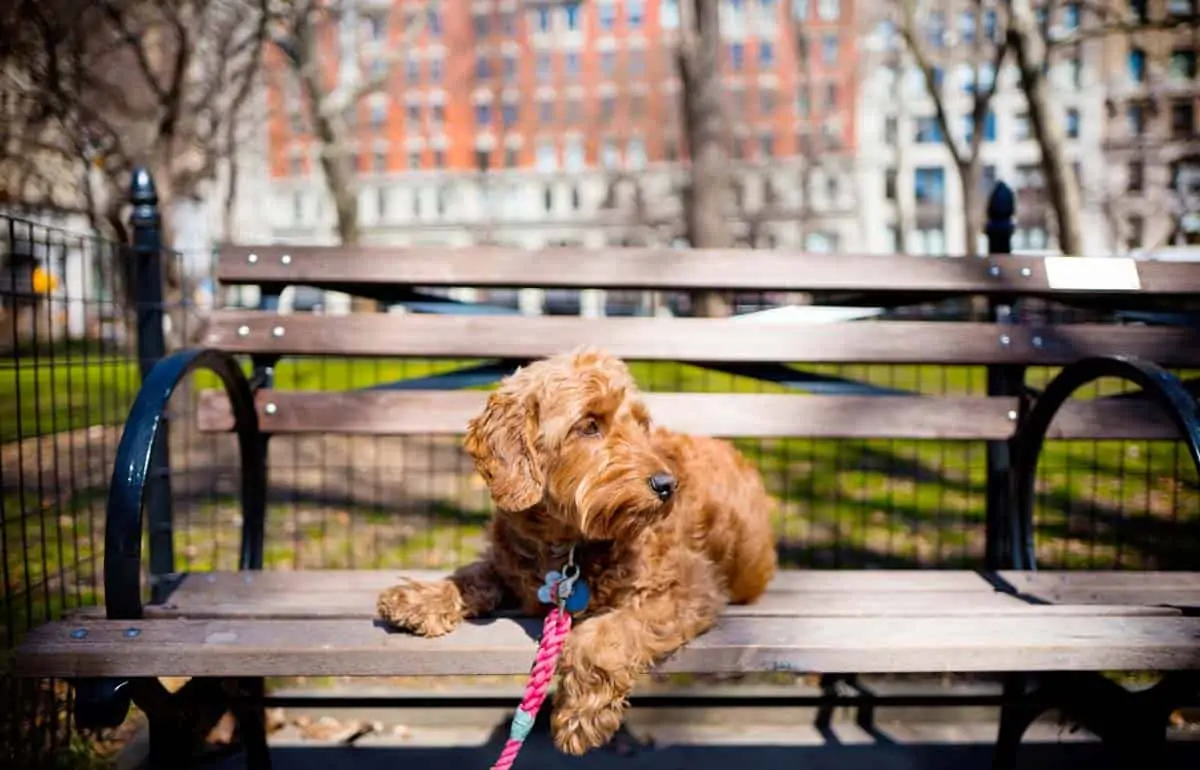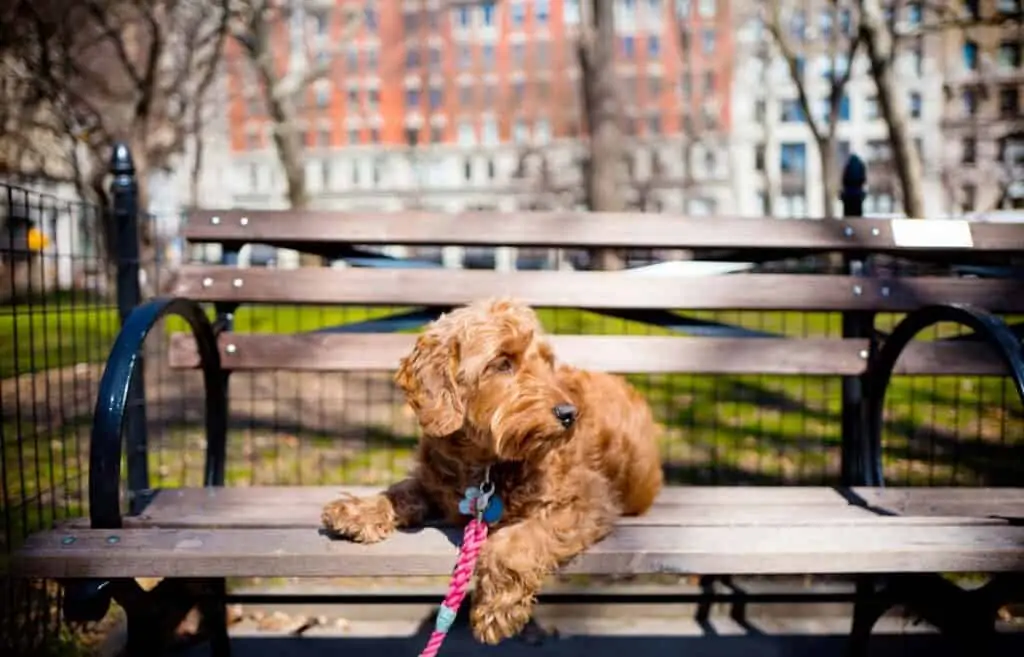 8. Dogs Unlimited Rescue
Another pet rescue you can find in Ohio for your Doodle puppy or dog is Dogs Unlimited Rescue. This is a nonprofit and volunteer-based operation that gives time to care for and raise rescue animals and educate the public about the neglect and abuse of animals.
Dogs Unlimited Rescue takes animals in from many kill shelters, owner surrenders, hoarding cases, and also from puppy mills that would dispose of the unwanted puppies inhumanely. They care for the dogs and provide them with the best care and medical attention they will need, no matter the cost.
Taking care of these dogs and rehabilitating many pets exposed to abuse gives the dogs a fighting chance of finding a second life and home.
If you are not looking to adopt anytime soon but want to help the animals as much as you can, donations will come a long way. This incredible non-profit pet rescue will accept them with open arms.
Website: https://www.dogsunlimitedrescue.org/
Location: 33095 Bainbridge Rd. Solon, Ohio
Email: [email protected]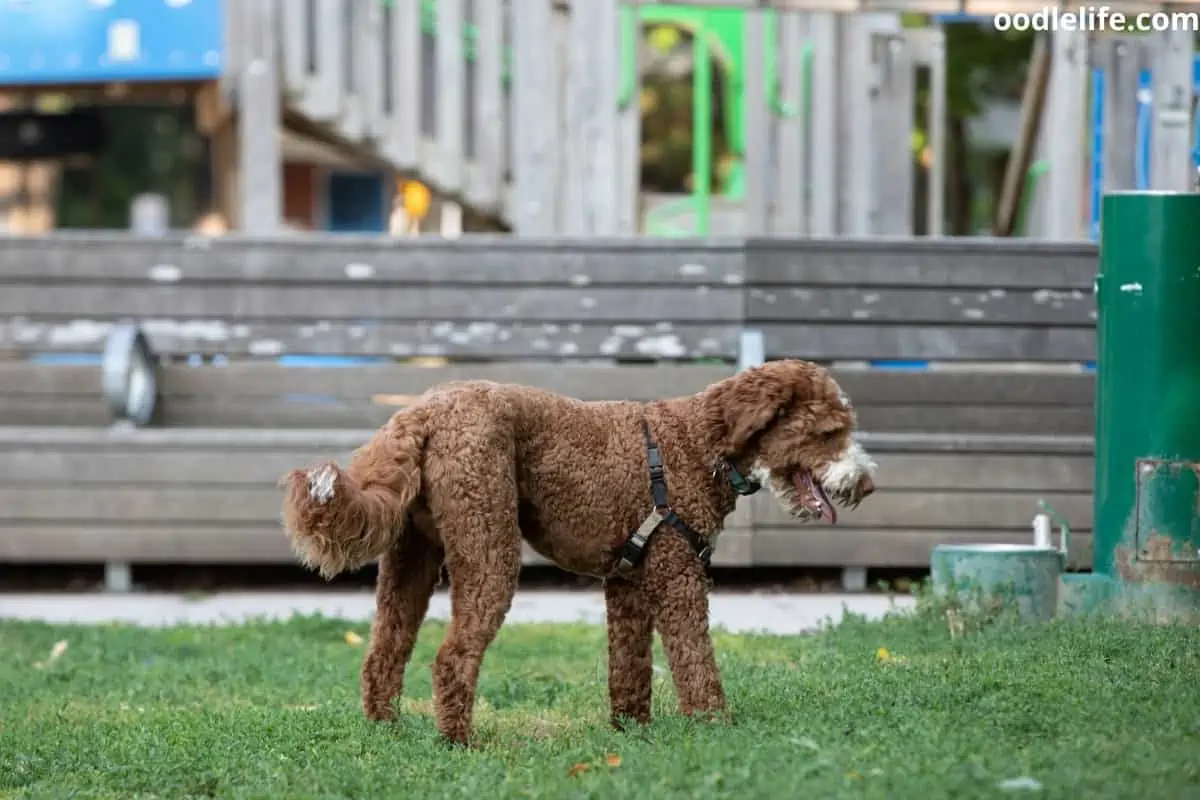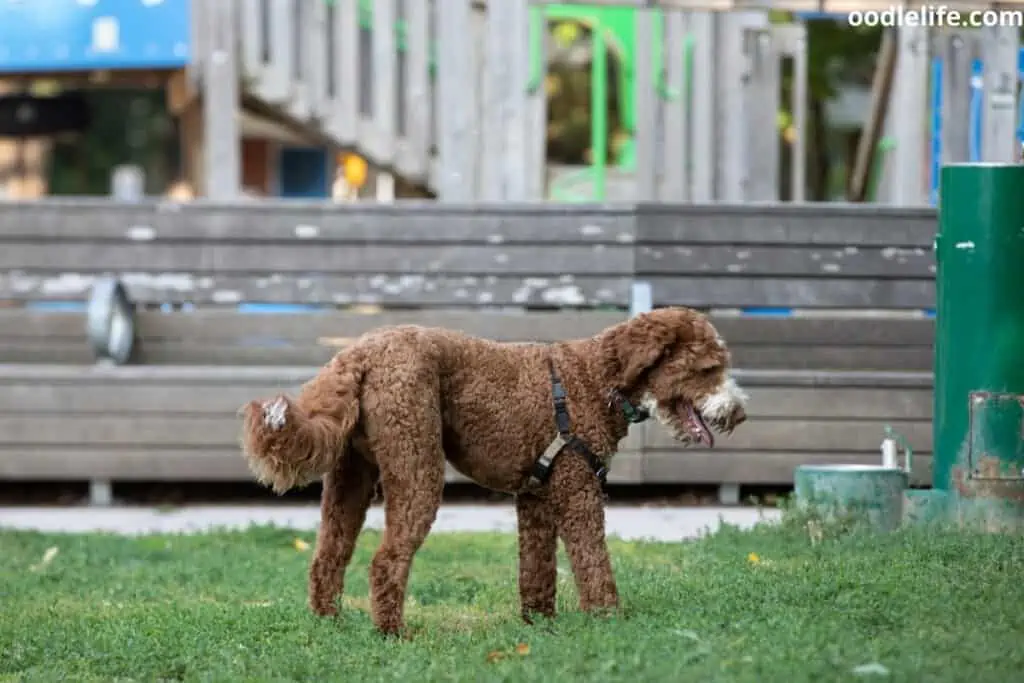 9. Secondhand Mutts
Secondhand Mutts is a nonprofit established officially in 2009 but founded as a grassroots community movement as early as 2006 to rescue, rehabilitate, and rehome fur babies to their forever homes for a fresh start. Most of their dogs are at high risk of being put down both in city and county shelters around the State of Ohio, mainly because of space and capacity reasons.
To give them the best chance at a fresh start, Secondhand Mutts offers a cage-free facility where all dogs are free and can socialize with each other.
What is special about this shelter is they focus on the shy ones and train them vigorously because, frequently, they are the ones that will experience difficulty in being adopted.
Get in touch with them as your forever best friend might just be chilling with other dogs in this rescue facility!
Website: http://secondhandmutts.org/
Location: 2603 Scranton Rd. Cleveland, Ohio
Contact Number: 216 664 9660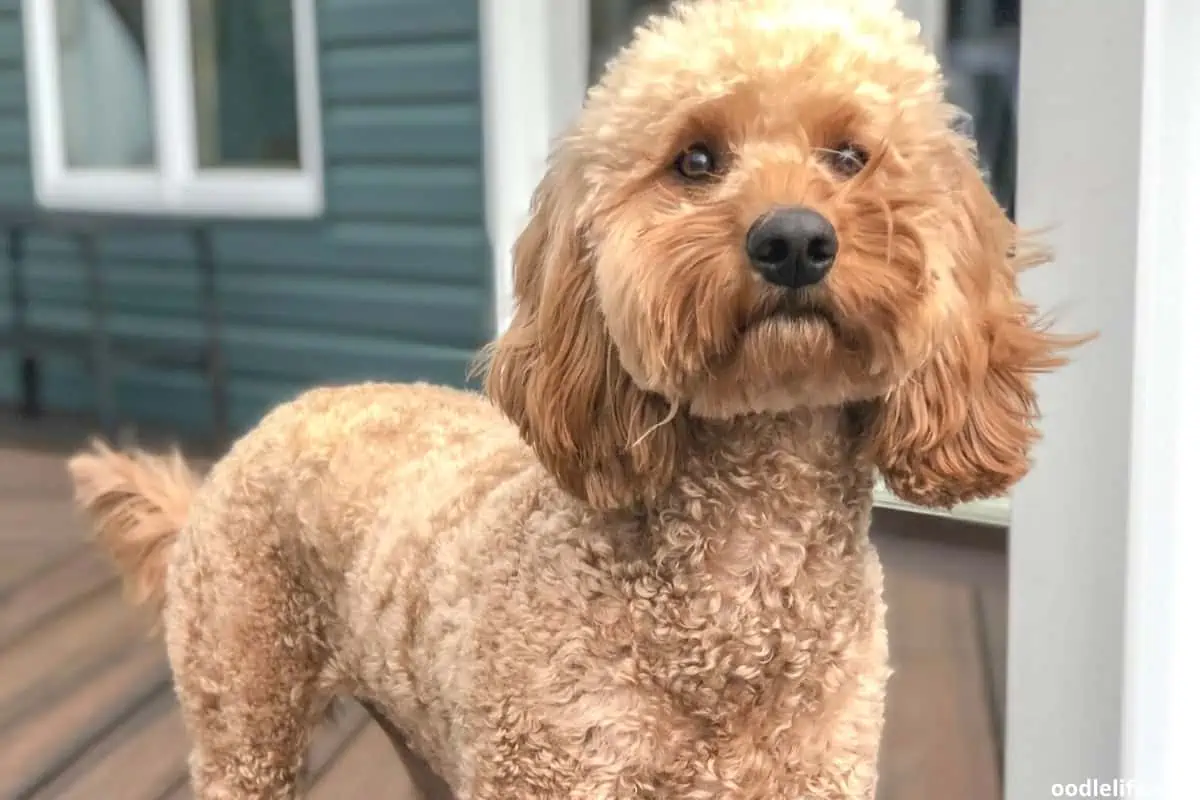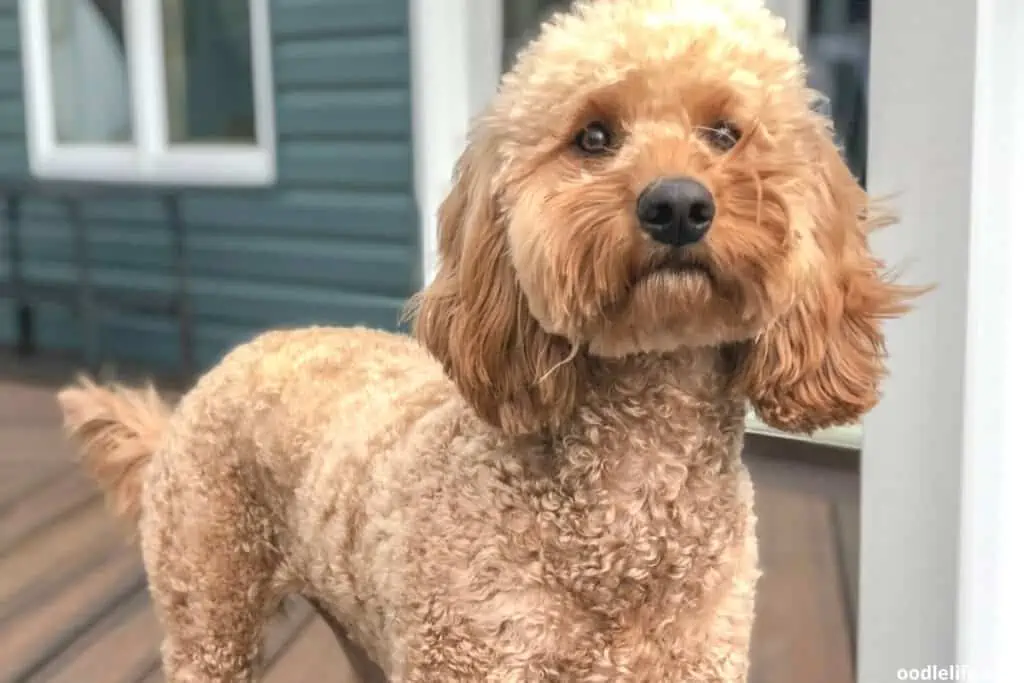 Final Thoughts
By adopting a pet, you get a dog as intelligent, loyal, and loving as a purchased pet, whether it is a puppy or a much older senior dog.
You also help free up space in the rescue shelter so that another abandoned or homeless pet can find refuge there and find a family too.
Remember: Adopt, don't shop, and save a life. If you can't, donate and it will go a long way!