What is the Best Flea Medication for Goldendoodle Dogs? (Top 3)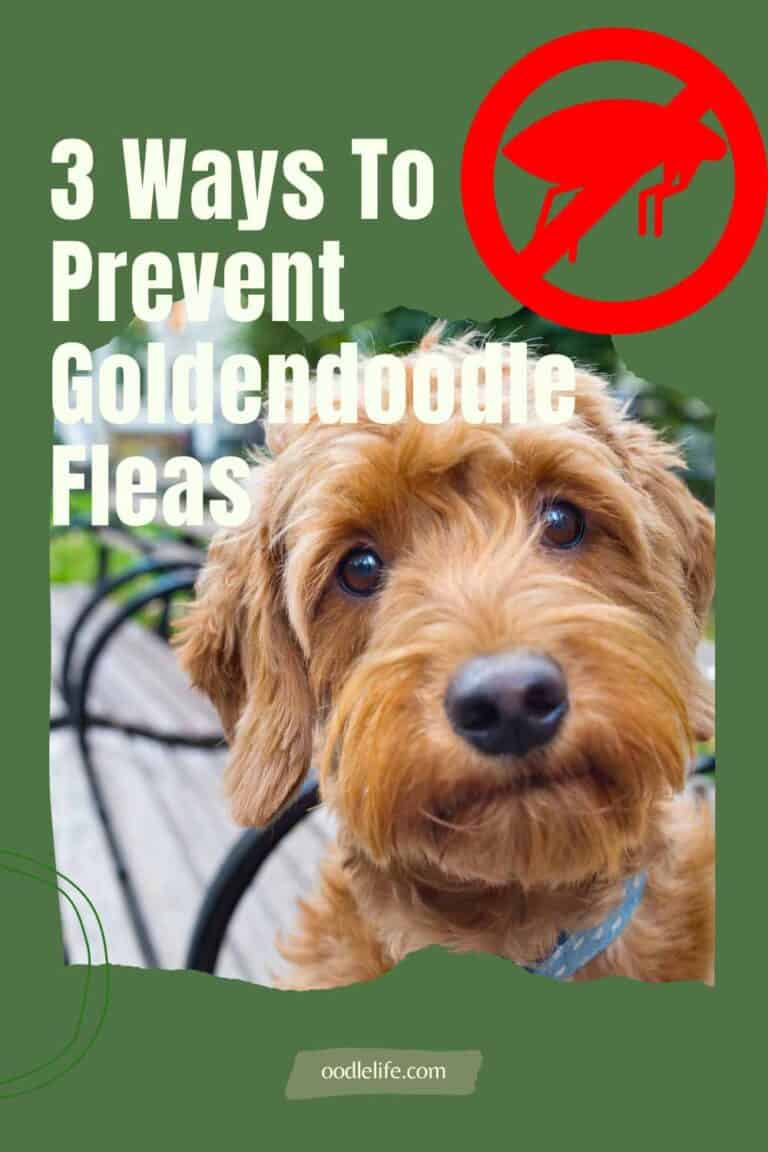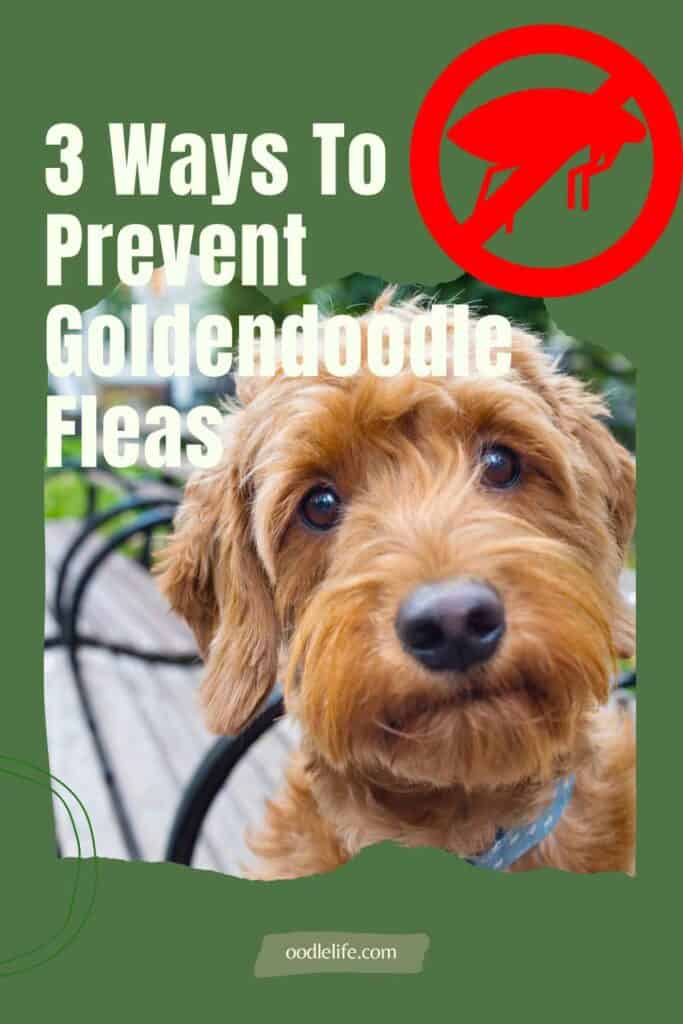 Goldendoodles are playful, active, family-friendly, and fun-loving dogs. They love being outside and enjoy walking, running, hiking, swimming, and having all sorts of adventures with their humans. They are calm and cuddly, making them great indoor family pets.
With that in mind, it's essential to have a plan to protect your beloved Goldendoodle and your family from fleas as your dog alternates between living indoors and playing outdoors.
Best Flea Med
K9 Advantix II Flea and Tick Prevention for Small Dogs (4-10 Pounds), 2 Pack
Best Flea Collar
Seresto Flea and Tick Collar for Dogs, 8-Month Flea and Tick Collar for Large Dogs (Over 18 Pounds), 1 Pack
Best Household Flea Cleaner
Vet's Best Flea and Tick Home Spray | Flea Treatment for Dogs and Home | Plant-Based Formula | 32 Ounces
Best Dog Pill Hide
GREENIES PILL POCKETS Soft Dog Treats, Chicken, Capsule 15.8-oz. 60-count pack
Best Flea Med
K9 Advantix II Flea and Tick Prevention for Small Dogs (4-10 Pounds), 2 Pack
Best Flea Collar
Seresto Flea and Tick Collar for Dogs, 8-Month Flea and Tick Collar for Large Dogs (Over 18 Pounds), 1 Pack
Best Household Flea Cleaner
Vet's Best Flea and Tick Home Spray | Flea Treatment for Dogs and Home | Plant-Based Formula | 32 Ounces
Best Dog Pill Hide
GREENIES PILL POCKETS Soft Dog Treats, Chicken, Capsule 15.8-oz. 60-count pack
What Are Fleas? And Why are they so Annoying?
Fleas are perhaps one of the most maddening insects known to man and canine. There are over 2,500 different types of fleas, and all of them are annoying. They are external parasites, living by consuming the blood of their hosts. (CDV.gov)
If you notice small pimple-like red bumps on your dog's belly, groin, or underside of their legs, it might be because of fleas. Flea bites can cause hair loss, dry skin, and itching. If your Goldendoodle seems to be scratching more than usual, fleas might be to blame.
Their presence is more than just annoying, though, because their bites can cause your Goldendoodle to lick, scratch, or bite their fur or skin excessively. Fleas can carry disease, and their bites can become infected, making your dog or family sick. (Excessive paw licking is a common sign a Goldendoodle may have some type of parasite)
Knowing what fleas are, how they spread, and how to get rid of them will make dealing with them much more manageable.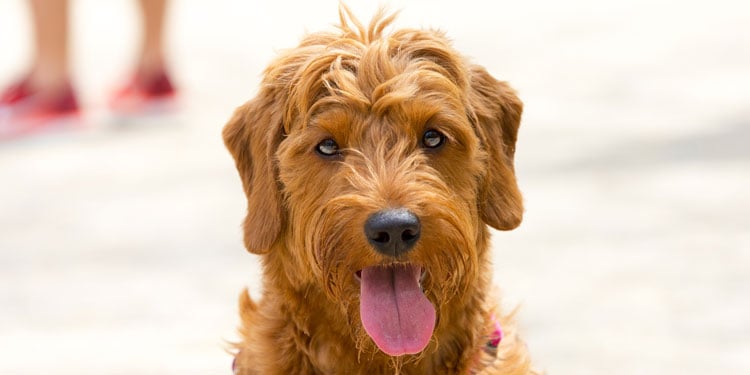 How Do Fleas Spread?
Fleas are small, quick, and sneaky. They are so tiny that it's not easy to see them. But they are visible to the naked eye and usually appear as dark little specks on your carpet, skin, or dog. They are not often still, so they'll usually jump out of sight just about as soon as you spot them.
They can spread quickly, so you might be flea-free one day and have a full infestation before you know it. Even if you have never actually seen the first flea in your yard or house, it's easy for your dog to attract them and bring them home.
Wildlife like squirrels, rodents, opossums, and raccoons can and often do carry fleas, so when your Goldendoodle explores places in your yard, the park, or your favorite walking trail, your dog serves as a walking invitation for fleas to hop on board.
Once your dog has fleas and comes inside your house with them, the race is on for them to begin making themselves at home. They can jump onto your drapery, furniture, carpets, and beds.
They can jump further than you'd expect, up to 13 inches (over 30 centimeters), so it's easy for them to find their way into every room of your home.
How Do You Kill Fleas?
Now that you know what fleas are, why they are so annoying, and how quickly they can spread, you're asking yourself what in the world you're supposed to do with them if they make themselves at home on your dog.
The obvious answer is to kill them, getting rid of the current problem, stopping reproduction, and preventing future infestations. But how do you kill the fleas without harming your pet or putting your family at risk?
There are many ways to tackle your flea problem. You can treat your yard with spray or powder products available at your local lawn and garden center. There are also powders and sprays suitable for use inside your house.
The most successful way to kill fleas is to use medication for your Goldendoodle, specially designed for that purpose. Unless you kill the fleas on your dog and protect them against reinfestation, treating your lawn and home won't eliminate the problem.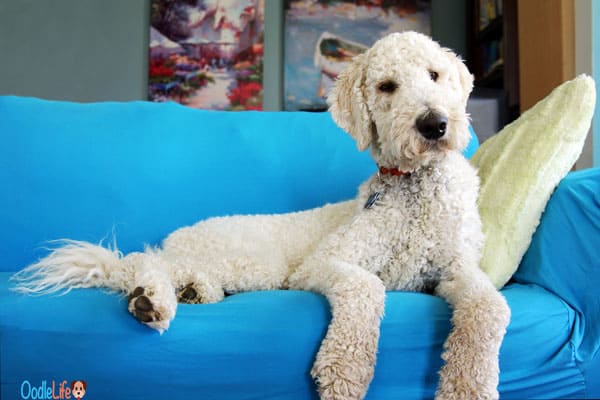 Always Ask Your Vet First
What is the best flea medication for *your* Goldendoodle? Step one is typically Ask your vet.
For both canines and humans, all medications should be taken seriously and given careful consideration. To make sure you're making the best decision for your dog, check-in, and ask your vet to help you with a solution.
The vet might have a specific treatment plan to recommend and could answer any questions you have about the type of medication that would work best for your dog. Your vet is familiar with your Goldendoodle's health history and will be your best source of information.
Once you've consulted with your dog's doctor, you can look at the following options that are common choices among dog owners fighting fleas.
What is the Most Common Flea Medicine?
There are lots of different ways to kill fleas and protect your pet from reinfestation. They fall into two general categories. The first category is the type of medication ingested by your dog or applied directly to their skin to be absorbed.
Sale
K9 Advantix II Flea and Tick Prevention for Small Dogs (4-10 Pounds), 2 Pack
TWO MONTH PROTECTION: 2 monthly applications of K9 Advantix II flea and tick prevention for small dogs weighing 4 to 10 pounds
FLEA, TICK AND MOSQUITO PROTECTION: K9 Advantix II flea and tick prevention for dogs works through contact, so fleas, ticks and mosquitoes do not have to bite your dog to die
EASY TO APPLY: K9 Advantix II flea and tick control for dogs is an easy to apply topical formula
STARTS WORKING WITHIN 12 HOURS: Starts working to kill fleas within 12 hours and keeps working for 30 days
EFFECTIVE YEAR-ROUND: Suitable for effective year-round flea and tick treatment for small dogs
The orally ingested medications come in tablet form. You can give these pills to your dog by placing them behind the hump on its tongue, closing its jaws, and then stroking its throat downwardly to encourage swallowing.
You can also use a pill pusher, designed to help you get the tablet to the back of your dog's throat. Or you can put the tablet in food like peanut butter, a piece of hot dog, or a marshmallow. Your dog will think it's a treat, and you'll know your pet is getting the medicine needed for protection.
Topical medications come in liquid form that you apply directly by rubbing it into your dog's skin or spraying it on its coat.
The liquid medication you apply topically to your dog's skin is the most commonly used by dog owners. These topical treatments work because the chemicals in the medicine, which is deadly to fleas, get into your dog's sebaceous glands, which are the glands that provide lubrication to your Goldendoodle's coat.
Be cautious with topical treatments, and do not let your dog ingest them. Keep the medicine out of your dog's reach and apply it only as directed in a place your dog can't reach to lick or bite.
These medications work from the inside out when your dog swallows a tablet or when you apply a topical treatment to your pet's skin. They are highly effective medicines and easily accessible without a prescription.
If you opt to go with one of these methods, follow the instructions that come with your chosen products. Whether over the counter or prescription, administer any medication exactly as directed.
Second Most Common Flea Medicine
The other category of flea treatment and protection medication is not ingested or absorbed by your dog. Instead of working from the inside out, this treats the problem from the outside in.
Sale
Seresto Flea and Tick Collar for Dogs, 8-Month Flea and Tick Collar for Large Dogs (Over 18 Pounds), 1 Pack
8-MONTHS OF CONTINUOUS PROTECTION: Provides 8-months of continuous flea and tick prevention
WORKS THROUGH CONTACT: Seresto flea and tick collar for large dogs works through contact, so fleas and ticks do not have to bite your dog to die
VET-RECOMMENDED: Veterinarian-recommended flea and tick prevention for dogs in a convenient, odorless and non-greasy collar; No need for messy monthly treatments
STARTS WORKING WITHIN 24 HOURS: Starts to repel and kill fleas within 24 hours of initial application
FLEA AND TICK COLLAR: Flea and tick collar for large dogs also helps treat and control sarcoptic mange and kills lice
These wearable flea collars provide several months of continuous protection against fleas and ticks. They generally start to kill and repel fleas within the first 24 hours. Most varieties are odorless and non-greasy, so some dog parents like that they are less messy than topical applications.
They also repel and kill fleas through contact, so fleas don't have to bite your dog to get a dose of the medicine and die. Flea collars do contain pesticides. The chemicals that kill fleas should not harm your dog if used carefully and according to the package instructions.
Make sure the fit is right, and if your Goldendoodle is still a puppy prone to chew anything and everything, be sure to choose a flea collar approved for use with puppies.
What Happens if Fleas Get in the House?
In addition to treating your dog, it might also be necessary to treat your house if you've spotted fleas inside. You can find some highly effective flea and tick home sprays that will help you evict your uninvited and unwelcome guests.
Sale
Vet's Best Flea and Tick Home Spray | Flea Treatment for Dogs and Home | Plant-Based Formula | 32 Ounces
TOTAL HOME & DOG DEFENSE: Applies easily on surfaces, indoors including dog bedding, crates, furniture, blankets, upholstery, carpets, and more. Also gentle enough to be applied directly on dogs and puppies 12 weeks or older.
GENTLE PROTECTION: Vet's Best Flea & Tick Home Spray uses plant-based ingredients to kill fleas, flea eggs, and ticks on contact.
PROVEN EFFECTIVE: Whether facing an active flea and tick problem or are applying for routine prevention, our spray is scientifically proven effective against pests but gentle enough to use around the whole family.
PLANT-BASED ALTERNATIVE - Battles fleas and ticks without harsh chemicals, but instead uses plant-based ingredients, such as peppermint oil and eugenol (from clove plants).
MADE IN THE USA: Our products are proudly manufactured in the USA with quality domestic and internationally sourced ingredients.
Be sure to look for a certified natural spray that is not full of harsh chemicals that might pose risks to your home, family, and pets. This spray can be used inside and outside and can be applied directly on your furniture, carpets, blankets, and your dog's bedding or crate.
If you find the infestation is so heavy that your best efforts with over the counter solutions aren't enough, go back to your vet for a prescription. There are highly effective, FDA-approved prescription medications for your dog that can provide continuous protection for a full month.
In addition to medicating your dog and treating your home, there are some additional steps you can take to control fleas indoors. Vacuuming floors, furniture, and rugs frequently will suck up larvae, eggs, and adult fleas. Washing all your pet's bedding in hot water and drying with high heat at least weekly will help too.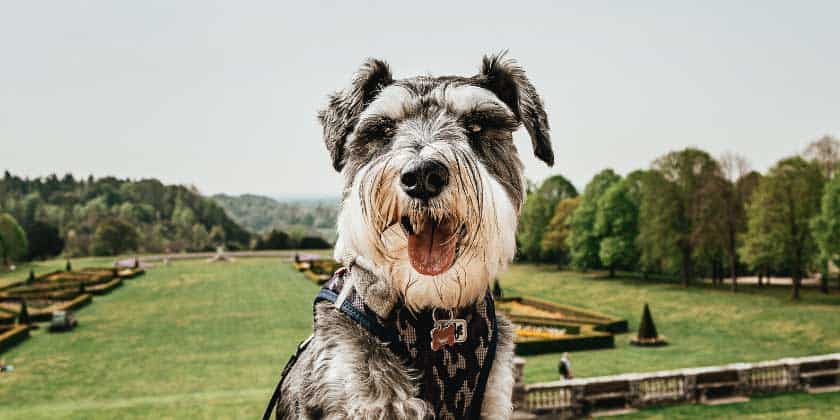 Summing Up the Best Flea Medication for Goldendoodle Dogs
To sum it up, fleas are not only annoying, but they can also cause illness to you and your Goldendoodle and can create havoc in your home. Your dog can pick them up nearly anywhere. Because of how quickly and easily the little jumpers spread, an infestation can occur when you least expect it.
If your beloved dog does become infested with fleas, they will need medication. What is the best flea medication for a Goldendoodle? The one you and your vet, decide works best for your dog and your family.
There so many treatment options that are accessible, easy to use, and useful. Now that you're an expert on getting rid of fleas, get out there and enjoy your fun-loving, adventurous Goldendoodle without worry.