9 Best Mini Goldendoodle Breeders in the USA [2022]
As a Goldendoodle expert, I get asked for breeder recommendations all the time. When people are looking to adopt a Mini Goldendoodle – they need to be even choosier!
I meet people all the time with a very large Goldendoodle who tell me with a wry smile "so we adopted a Mini"
Size matters – and having the correct size dog for your family needs is SO important.
Most of us have a reason for wanting to home and adopt a dog of a certain size. A dog that is too large for some can mean the need to move house, cramped space, an unhappy neighbor or body corporate. So you need to go a reputable source to adopt an appropriate dog.
Goldendoodles made their official debut in the 1990s. They're hybrids bred from Poodle and Golden Retriever parents, two intelligent, friendly breeds great for families.
$300 2023 Discount!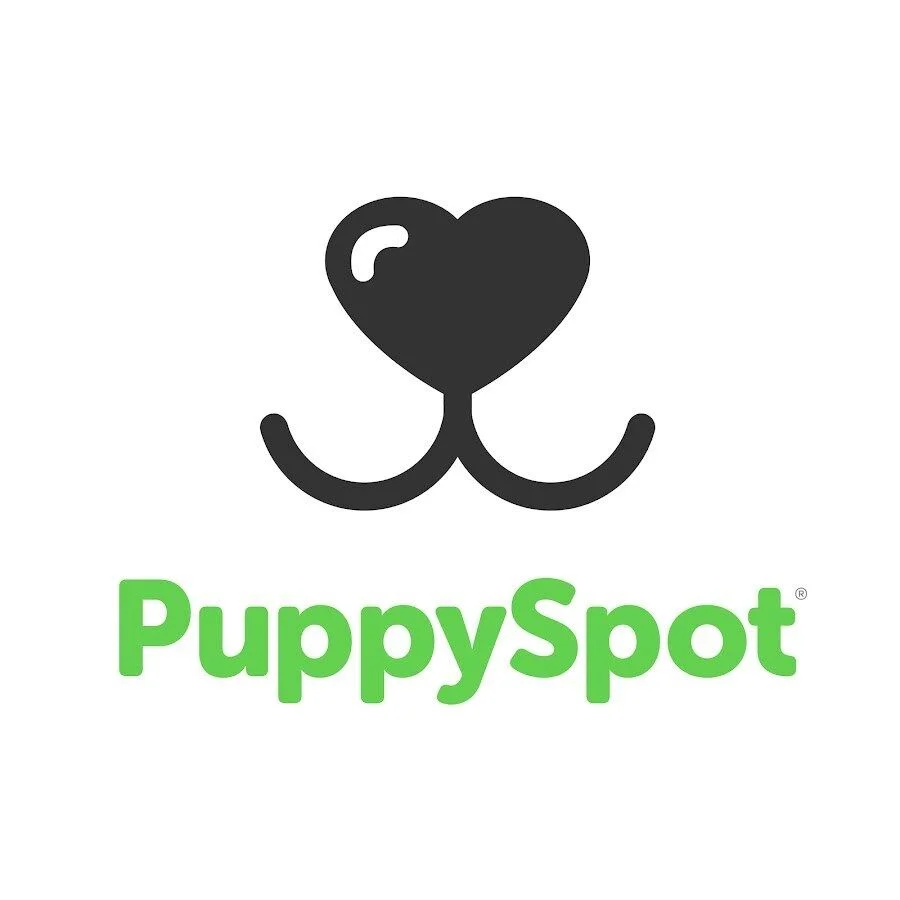 PuppySpot Adoption
PuppySpot is a reputable dog marketplace where you can browse and find compatible puppies right from the comfort of your home. They have placed over 200,000 puppies into homes in the US!
Click through and use the code PUPPY300 for $300 off any puppy adoption.
See Puppies and Save $300
If you think a mini Goldendoodle, a cross between a Golden Retriever and a Miniature Poodle, is for you, you'll need to find a breeder or rescue. Unfortunately, rescues can be hard to come by, so your best bet is to start researching breeders if a rescue isn't available.
So, how do you go about finding a great breeder? I'm so glad you asked. Keep reading, and I'll walk you through how to spot a good breeder and introduce you to a few of the best ones in the US.
For the very best Mini Goldendoodles, you may need to order interstate. This is common practice and VIP puppy transport is safe and stress-free.
What Makes a Mini Goldendoodle Breeder Great?
A reputable breeder will check several boxes to establish their reputation and qualifications. As a potential customer, you should look at all the things that make a breeder worth their salt.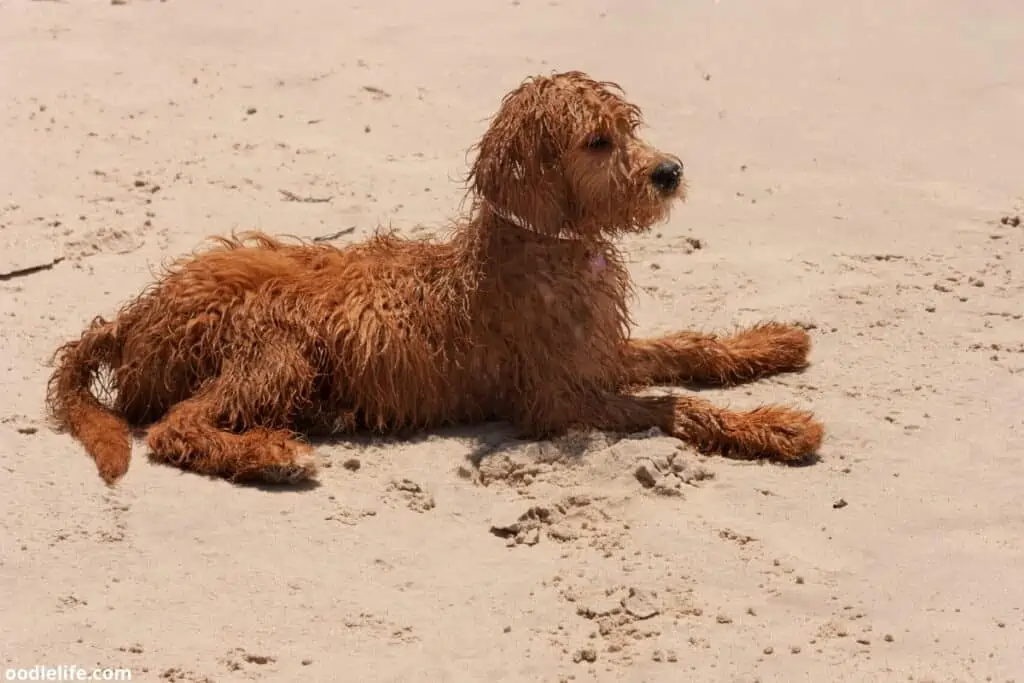 Memberships
A good Goldendoodle breeder will be a member of the most prominent clubs and committees that impact their chosen breed, including GANA, the Goldendoodle Association of North America.
Experience
An experienced breeder will have a reputation, reviews, and references that will give you a good idea of whether they're someone you want to work with. In addition, a reputable breeder will have a whole arsenal of knowledge about their breed.
Breeding Practices
A breeder who focuses on breeding breed-deviating traits, such as a specific size or color, should immediately raise red flags. The main focus of a good breeder should be on maintaining breed standards, not following trends.
Health Screening
Breeders will perform health screenings on their breeding stock to prevent passing on unfavorable or unhealthy traits.
Paperwork and History
A good breeder will make you sign a contract before they'll sell you a pup. They'll also hand over any information on the dog's health and family history.
Best Mini Goldendoodle Breeders in the USA
Now that you know what a good breeder looks like take a look at our round-up of the best breeders in the USA.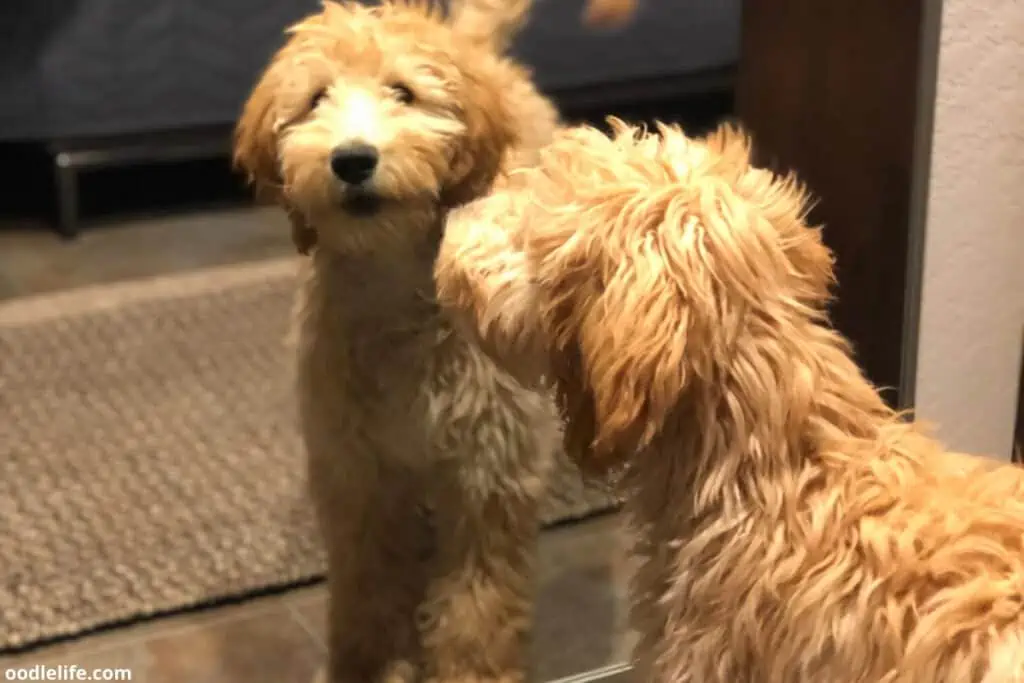 Goldilocks Goldendoodles
Located in Dallas, Texas, Goldilocks Goldendoodles is a family-run business specializing in breeding F1 and F1B mini Goldendoodle puppies. All Goldilocks puppies go to their new homes when they're eight weeks old.
Each Goldilocks puppy goes home with the following:
First round of shots
Deworming
Microchip
Heart-worm medication
Vet approval
Location Dallas, Texas
Email [email protected]
Website https://goldilocksgoldendoodles.com/
OC Goldendoodles
OC Goldendoodles is a breeder in Orange, California, that's been breeding puppies since 1990. To ensure their pups get the best care, they never breed more than one litter at a time. The dogs are raised around kids and start exercising their minds and bodies at just a few days old.
What you get with OC Goldendoodles:
Vet and shot records
Microchip
Parent certifications
30 days of pet insurance
Litter blanket
Toys
Location Orange, CA
Email [email protected]
Website https://ocgoldendoodles.com/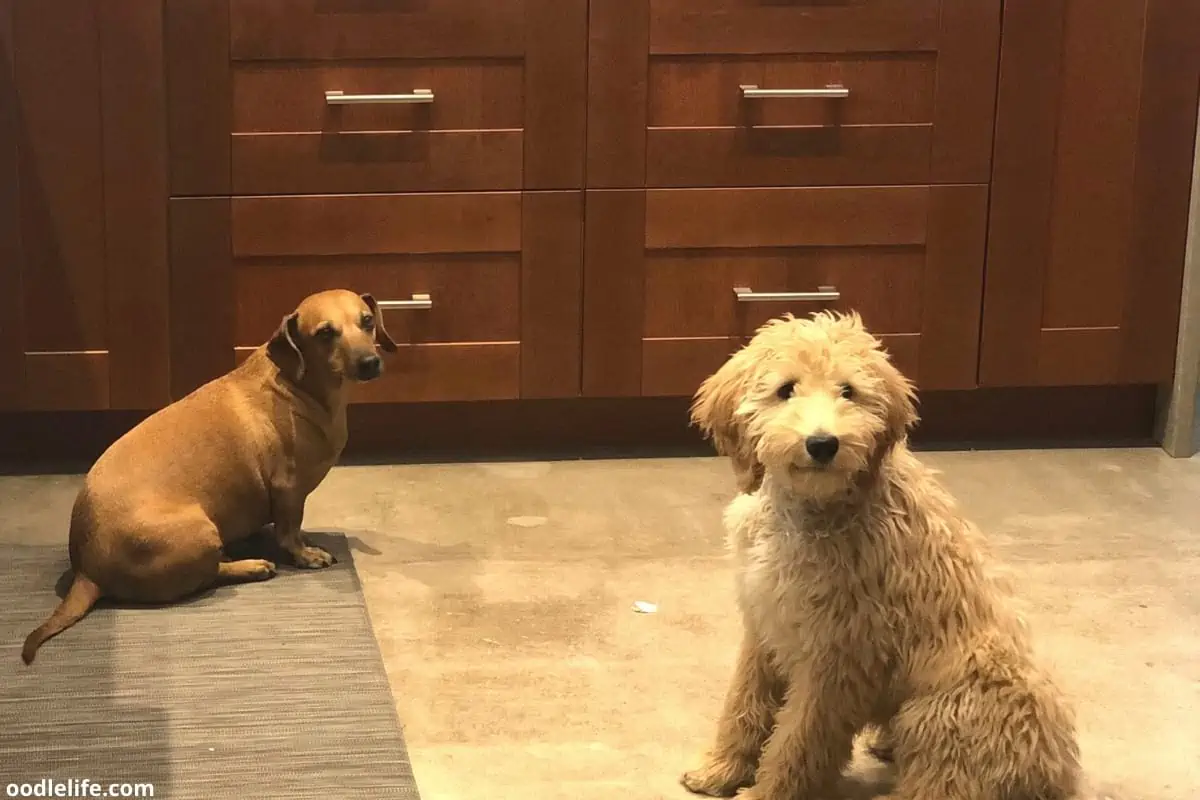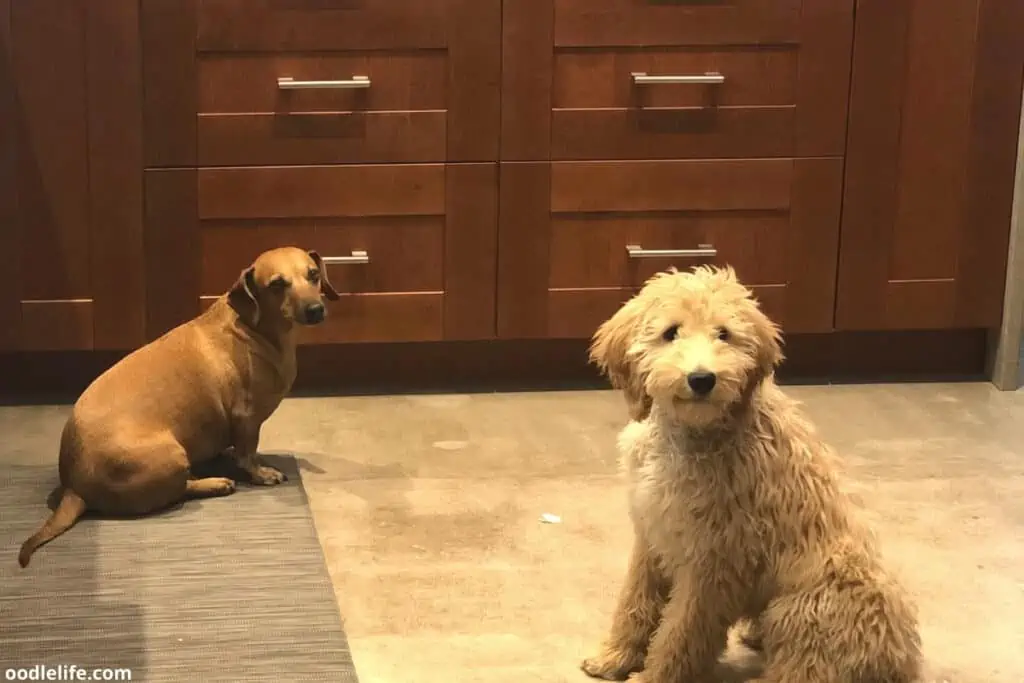 Lakeview Goldendoodles
Located in Rochester, New York, Lakeview Goldendoodles has raised Goldendoodle pups of all sizes since 2004. All of Lakeview's puppies grow up around children, which helps them build a family-friendly temperament.
Puppies from Lakeview Goldendoodles come with all of the following:
Vet sign-off
First vaccinations
Dewormer
Microchip
2-year health guarantee
Toys
Blanket
Food
Location Rochester, New York
Email [email protected]
Website http://www.lakeviewdoodles.com/
Beautiful Doodles 4 U
Beautiful Doodles 4 U is a doodle breeder in Arizona specializing in producing F1, F1B, and multigen Goldendoodles. From day one, all puppies begin socializing with humans of all ages. Beautiful Doodles' raise their pups as if they'll be service dogs, which means peak intelligence and sociability.
Beautiful Doodles 4 U puppies go to their forever homes with the following:
First shots
Dewormed
Vet sign-off and health records
Microchip
2-year health guarantee
Litter blanket
Location Casa Grande, Arizona
Email [email protected]
Website https://www.beautifuldoodles4u.com/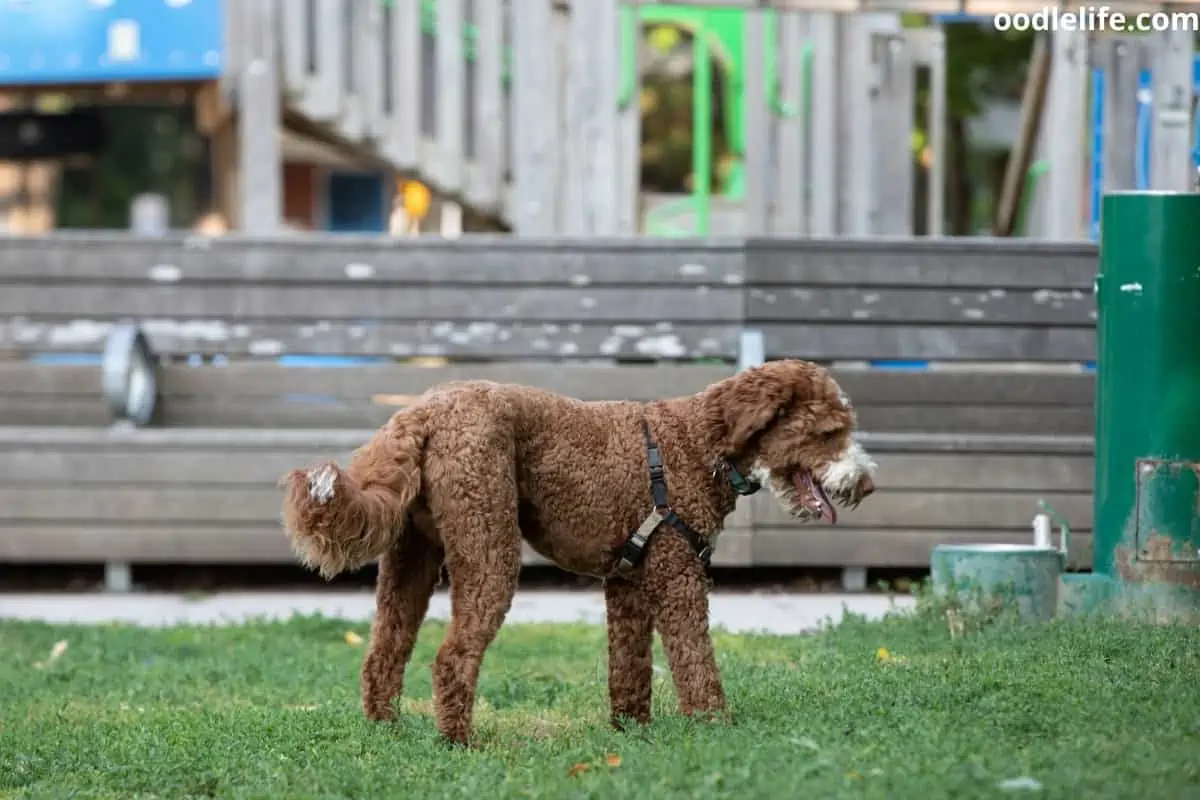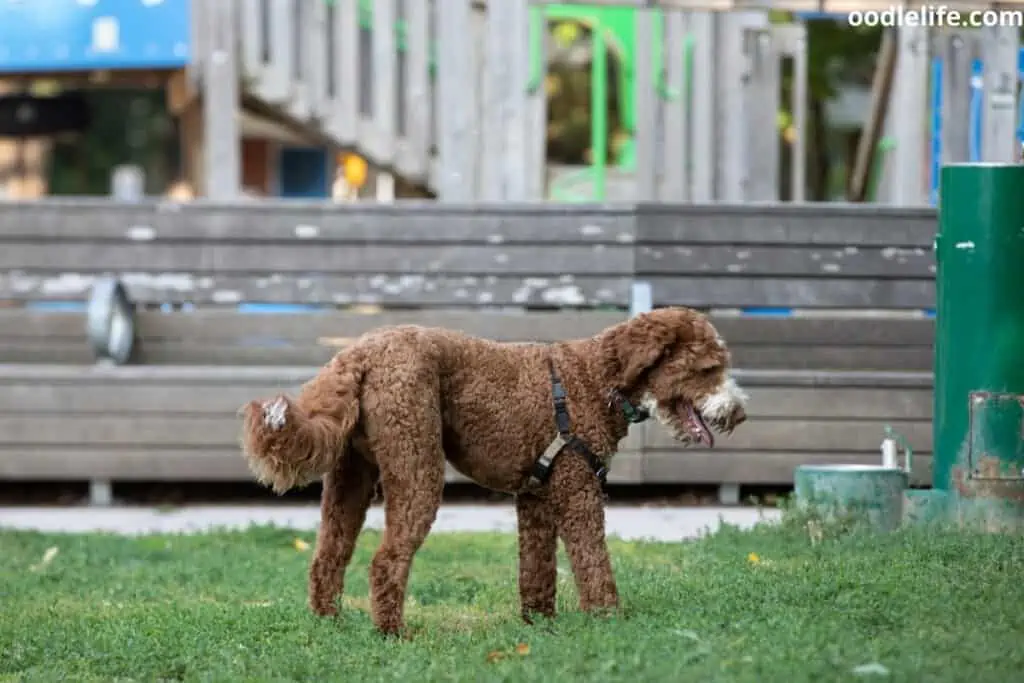 Beechwood Goldendoodles
Beechwood Goldendoodles is an award-winning breeder located in Culpeper, Virginia, and Columbia, South Carolina. The breeders at Beechwood are diligent about providing healthy, well-bred pups that satisfy every Goldendoodle standard.
All Beechwood pups head home with:
First shots
Microchip
Vet sign-off
2-year health guarantee
Create, leash, and recall training
30 days health insurance
Location Culpeper, Virginia, and Columbia, South Carolina
Email [email protected]
Website https://www.beechwood-goldendoodles.com/
Oopsie Doodles of NC
Oopsie Doodles is a family-run doodle breeder in Camden, NC, that offers several doodles, including standard, medium, and mini Goldens. They have several litters available throughout the year, so you'll see a pretty decent selection when you head to their site.
Oopsie Doodles sends puppies home with the following:
Vet-check and records
First shots
Dewormer
Microchip
Litter blanket
2-year health guarantee
First month of preventative meds
Paper-training
Location Camden, NC
Email [email protected]
Website https://www.oopsiedoodlesofnc.com/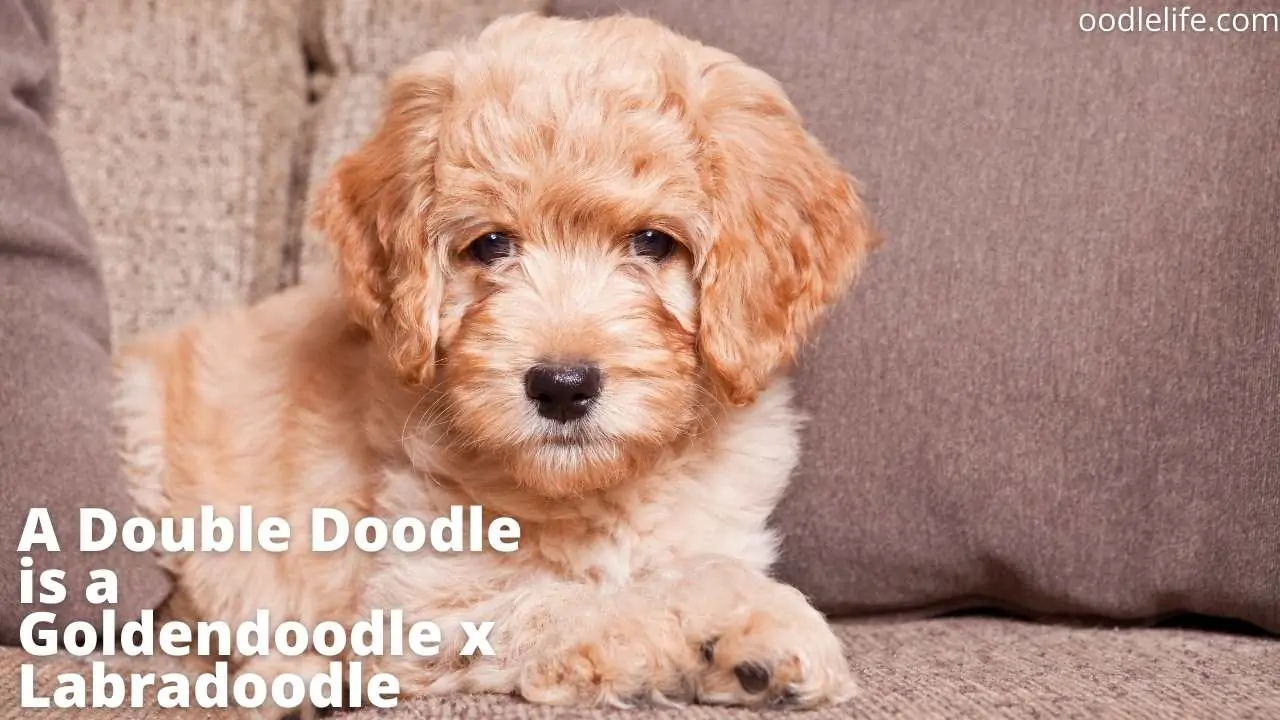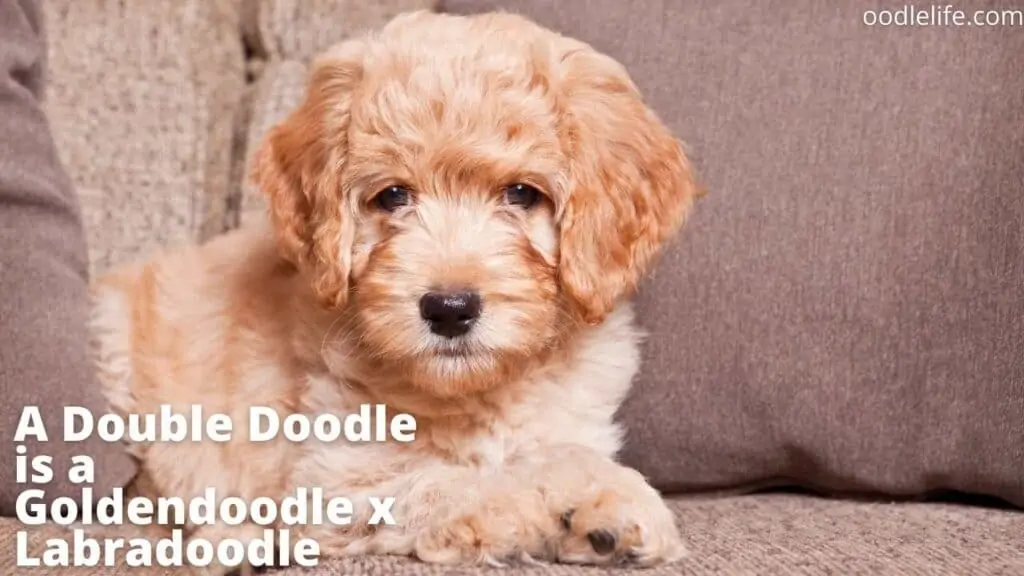 Winding Creek Ranch
Located in the heart of Indiana, Winding Creek Ranch is a breeder with a solid commitment to breeding strong, healthy pups. They raise their puppies in enriching, loving environments, ensuring they get the care and attention they need.
Winding Creek puppies arrive at their forever homes with the following:
First shots
Dewormings
Health records
1st grooming
Microchip
2-year health warranty
Parent history
Litter blanket
Location Crawfordsville, Indiana
Email [email protected]
Website http://www.thewindingcreekranch.com/
Fox Creek Farm
Fox Creek Farms is the creator of the mini Goldendoodle and one of the founding Goldendoodle breeders. Located in Berkeley Springs, West Virginia, Fox Creek focuses on raising pups that are healthy and perfect for families with kids.
When your puppy comes home, you'll have:
Microchip
Litter blanket
30 days of pet insurance
Parent pedigree
2-year health warranty
Vet checkup and health records
First shots
Deworming
Location Berkeley Springs, West Virginia
Email [email protected]
Website https://www.goldendoodles.net/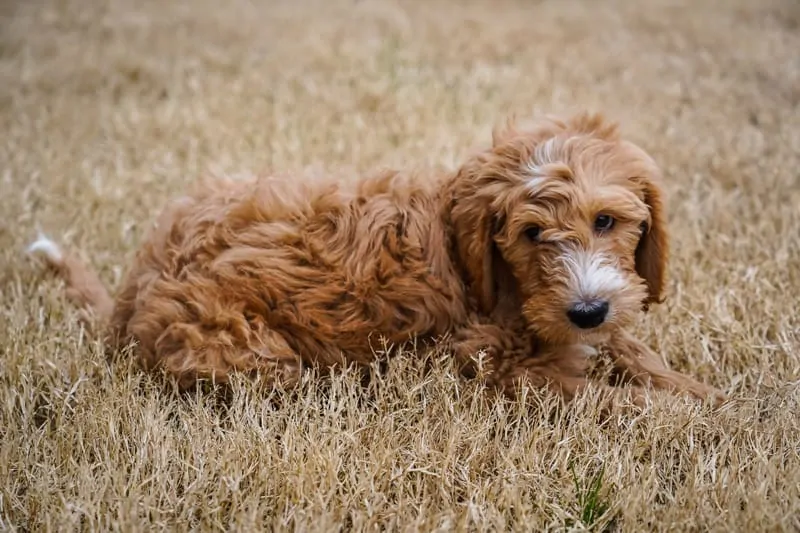 Highland Goldendoodles
Highland Goldendoodles is a breeder that specializes in mini, medium, and standard F1, F1B, and multigen Goldendoodles. Located in Highland, Utah, this breeder ensures its puppies interact with people of all ages. A family raises each litter, so you can be confident each pup gets plenty of care and attention.
All Highland pups come home with the following:
First shots
Health record
Litter blanket
Toys and treats
2-year health guarantee
Location Highland, Utah
Email [email protected]
Website https://www.highlandgoldendoodles.com/
Conclusion
Choosing the right breeder for your mini Goldendoodle puppy is essential to getting a healthy, well-bred puppy. So, take your time researching, read over the breeders listed here, and you'll be on your way to finding your new furbaby in no time.