Best Goldendoodle Breeders in California [9 Best] 2023
Considering bringing home a cute, intelligent, and energetic Goldendoodle into your home in California? Here's some useful information to help you in your journey.
This article lists all the best Goldendoodle breeders in California as well as the factors to take into account when looking for good breeders.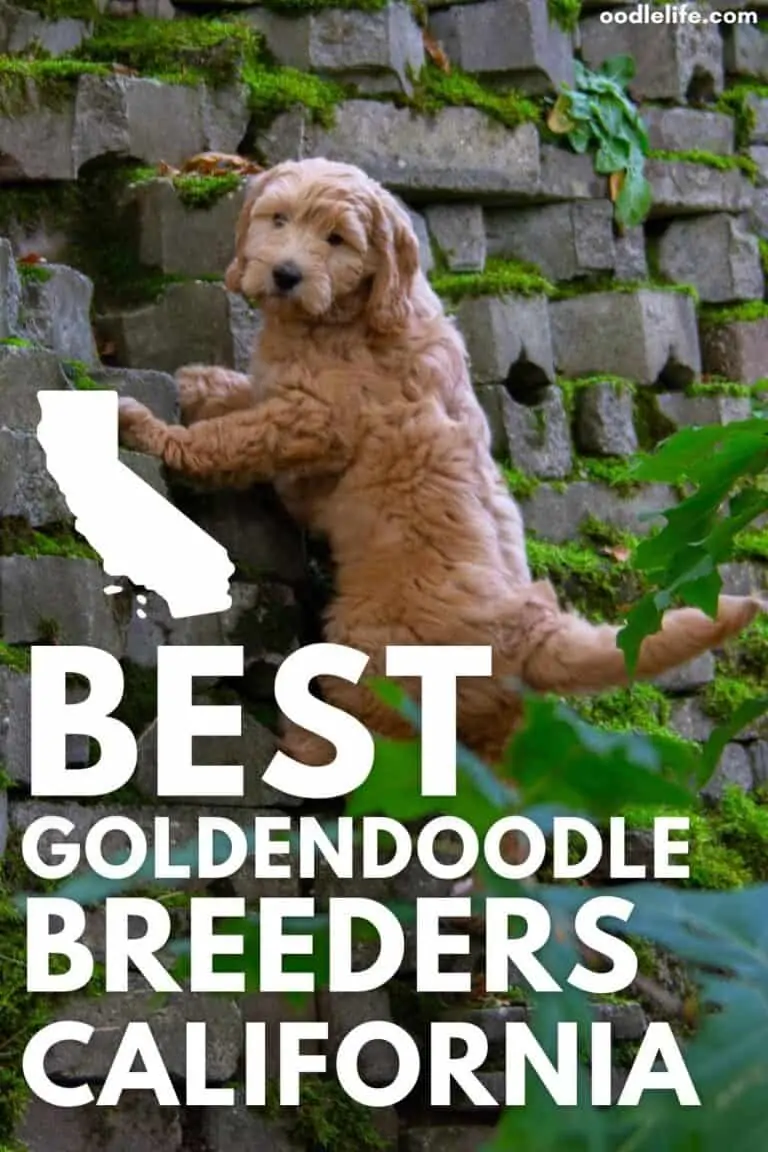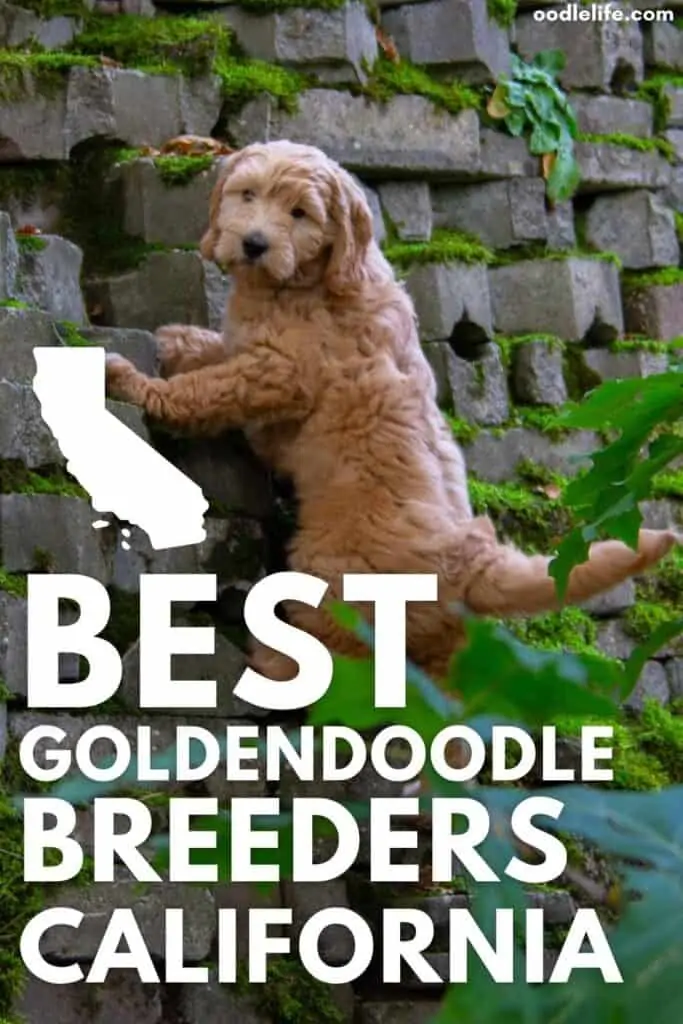 $300 2023 Discount!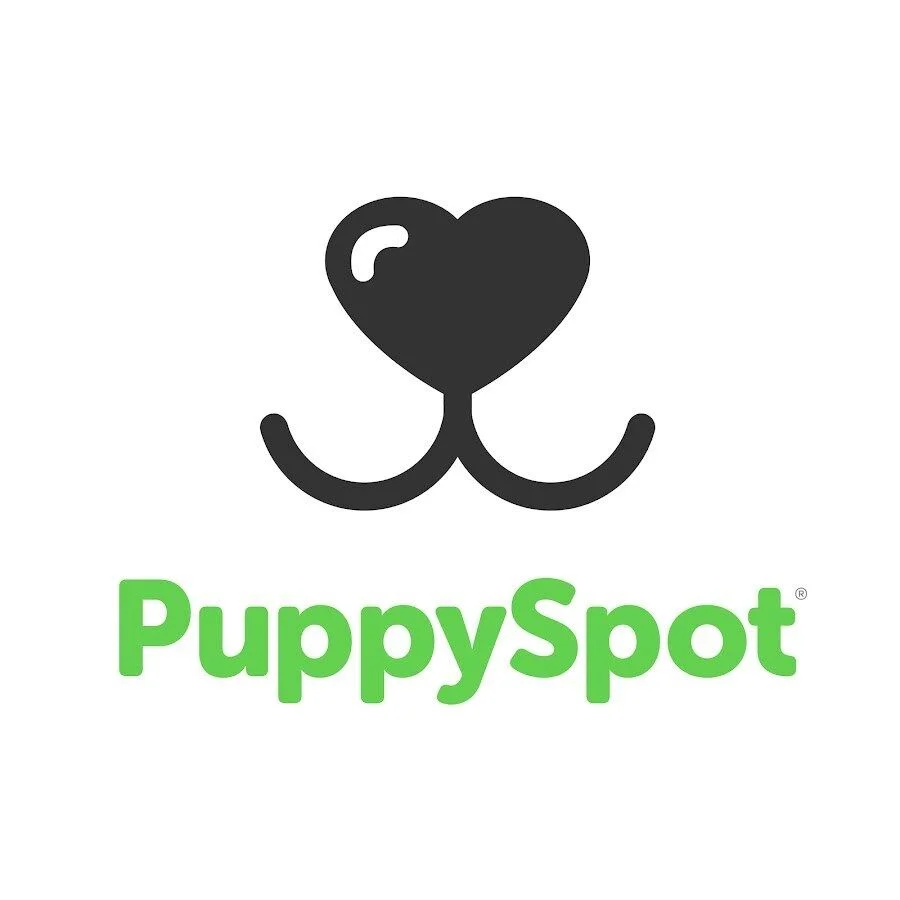 PuppySpot Adoption
PuppySpot is a reputable dog marketplace where you can browse and find compatible puppies right from the comfort of your home. They have placed over 200,000 puppies into homes in the US!
Click through and use the code PUPPY300 for $300 off any puppy adoption.
See Puppies and Save $300
Finding Good Goldendoodle Breeders
With sufficient planning, research, and time, hunting for good Goldendoodle breeders will not be as challenging as it may have first seemed. Before buying a Goldendoodle from a breeder, you should know what to look for in a good Goldendoodle breeder.
Here are a few things you must keep in mind when you visit a breeder.
#1. The Breeder Should Be GANA Registered
The breeder must be registered with GANA (Goldendoodle Association of North America). GANA is an organization that maintains a registry of the lineage of the dog breeds and the membership of breeders who agree to the Code of Ethics and provide proof of health clearances achieved regarding their breeding practices.
#2. Health Checkups for Puppies
Ensure that the breeder provides a nose-to-tail health check for the puppy as well as a health guarantee option. Breeders must test for hips, knees, elbows, eye issues, blood disorders, heart, and thyroid problems in their Goldendoodles.
#3. Early Neurological Stimulation for Puppies
The puppies should have ENS (Early Neurological stimulation) and Puppy Culture socialization. These are processes that introduce mild stresses to the puppy to stimulate the neurological system and improve the growth of the immune system and cardiovascular system to increase their ability to tolerate stress.
#4. Health Checkups and Breeding Programs for Parent Dogs
The breeder should have ensured that the parent Goldendoodle dogs have undergone health checks and breeding programs based on temperamental, personality, and health concerns.
#5. Meet the Goldendoodle Parents
While you are at the breeder facility, meet the parent Goldendoodles if possible and check their living conditions. If possible, after taking in the Goldendoodle, ask if you can have your pet visit its parents in the facility from time to time.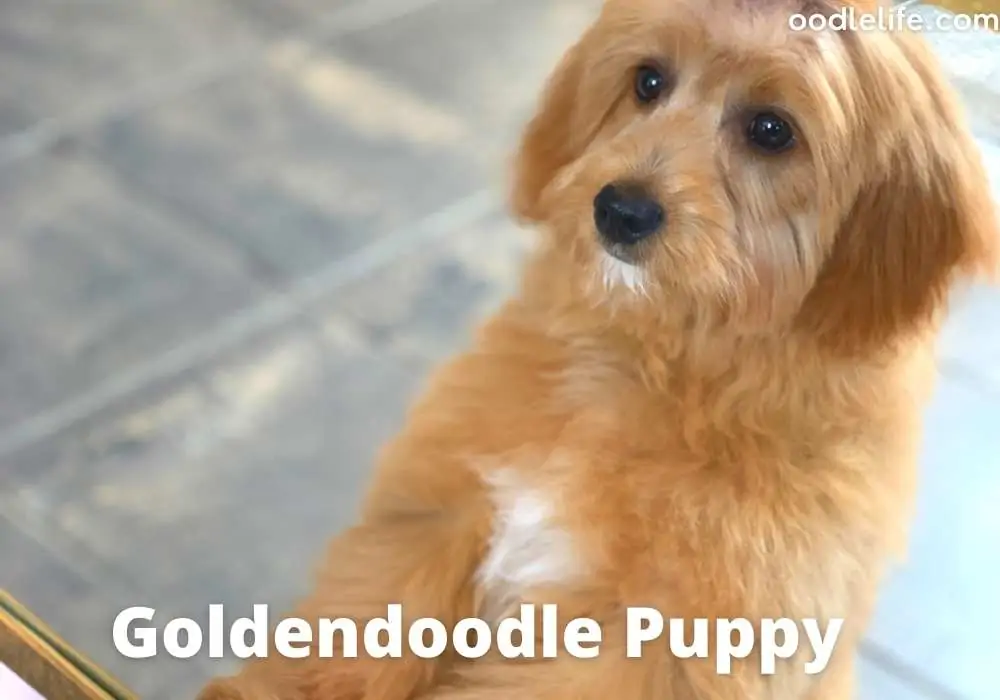 How To Know If a Breeder is Good
Here are a few things to help you decide if the Goldendoodle breeder is good.
Goldendoodles are mixed breeds. Check for how long the breeder has been breeding the dogs and look at the genetic chart of their Goldendoodle breed.
Check for the reputation and reviews for the breeder. Hunt for reviews on social media and ask around about the seller/breeder.
Most good breeders will have a long waiting list.
Good breeders expose the pups to family environments and household equipment.
Most good breeders would spay/neuter the dogs to avoid breeding outside their regulated environment.
A responsible breeder will interview the buyer before selling.
Welcome back programs by breeders are a good indication.
Good breeders share medical, vaccine records, and health test certifications.
How to Avoid Bad Breeders
Goldendoodles are in great demand, attracting illegal breeders who are out to make profits without caring for the animals or the buyer. Here are a few warning signs to look out for:
Breeders who don't investigate the buyer's background.
Breeders who avoid revealing the health certifications or tests done on the puppies.
Un-registered breeders.
Breeders who sell the puppies too early.
Breeders who do not know or reveal the parent's genetic chart.
Breeders offering bargain prices.
Breeders who don't follow up or attend to queries.
Breeders who do not reveal the correct breed mix.
Breeders with no return programs.
Breeders with untrained and ungroomed puppies.
Breeders who continue to breed past the retirement age of the animals.
Breeders who do not maintain vaccines and medical records of the puppies.
Breeders who do not socialize the puppies early to expose them to family surroundings.
List of Best Goldendoodle Breeders in California
Now that we have familiarized ourselves with what to look for in good breeders, let us explore some of the best Goldendoodle breeders in California who meet the majority of the above criteria.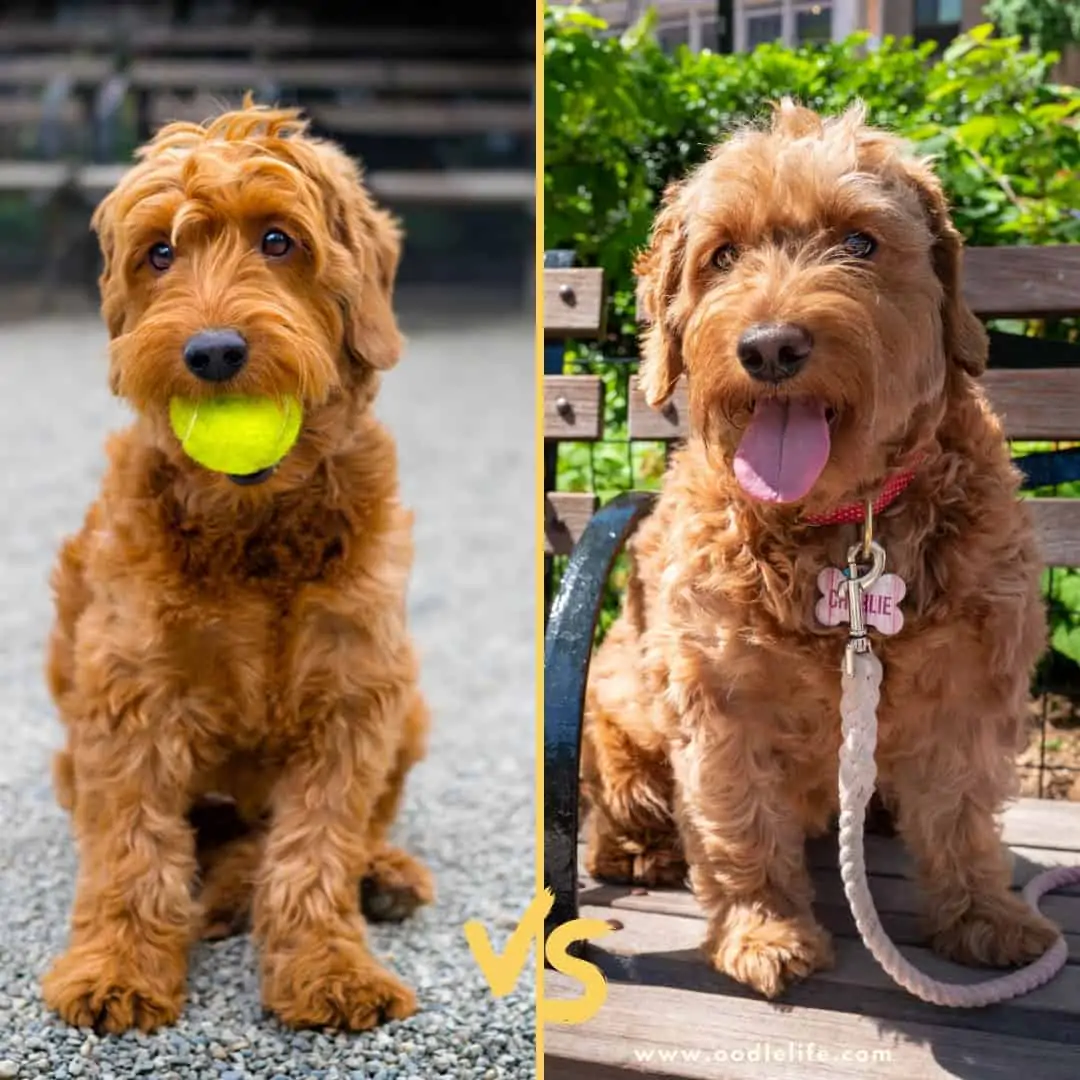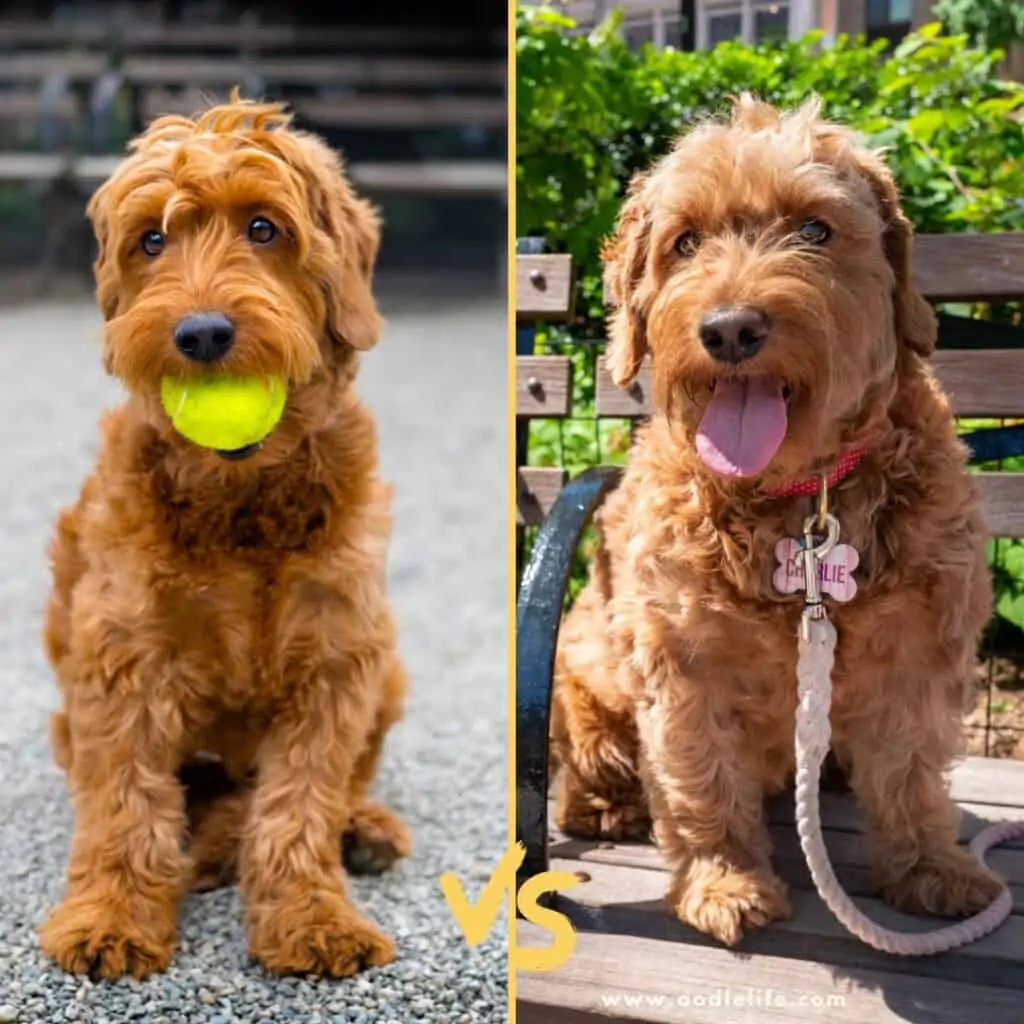 #1. Golden Liberty Doodles
Generation: Multigenerational
Size of the Goldendoodle: Standard
Each Golden Liberty Doodles-bred Goldendoodle costs $4000.
(See our article on how much Goldendoodles cost in 2022)
Every puppy comes with a GANA registration paperwork, medical records, first vet exam, 30 days of pet insurance, and a microchip. These breeders accept payments in installments. There is an initial deposit of $500 to book your place on the waiting list. At the time of birth, you must pay another $1000. A second $1000 is due when your puppy is four weeks old, and a final $1500 when you come to pick up your puppy.
Once you are on the waiting list, you will be given a specific day and time for the puppy pickup. If you are at the end of the waiting list, and there are no puppies left to adopt, your deposit of $500 will be refunded.
Currently, they are not allowing airline transportation of unaccompanied puppies. After the flights resume, the breeders will charge $350 for shipping. It includes a health certificate, air transportation, and a crate. However, you have to purchase your puppy's ticket out of San Diego International Airport.
Golden Liberty Doodles promises its customers healthy, furry companions with the best genetic traits.
Contact Details:
Website: https://goldenlibertydoodles.com/
Phone: (619) 468-5400
Email: [email protected]
Location: El Cajon, California
#2. OC Goldendoodles
Generation: Multigeneration
Size: Standard
OC Goldendoodles have been breeding Goldendoodles since 1990. These breeders only breed one litter at a time. They charge $5000 and an additional $750 as a deposit. They also never breed more than once or twice in the entire year. The puppies are exposed to early socializing and begin potty training when they are three weeks old.
Along with their partner Cornell University College of Veterinary Medicine, they test for over 175 genetic health conditions. Every puppy has a two-year health guarantee. They also start swimming classes when they are six weeks old and are taught pool safety. Each puppy undergoes ENS that ensures the following.
Increased heart performance
Increased stress tolerance
Increased resistance to diseases and infections
Stronger adrenal glands compared to puppies that do not undergo ENS
Every customer receives a list that has everything they need to buy for their puppy when it first comes home. This list even contains a picture guide. All puppies also receive a puppy kit that has the following:
CKC registration
A copy of the vet exam
Every puppy is microchipped before being handed over
Thirty days free pet insurance provided by PetFirst
A blanket with mom's scent for the puppy to sleep on.
Information on grooming, dog emergency, and pet insurance
A booklet that has all the necessary information on how to prepare your home for your new puppy
Contact Details:
Website: https://ocgoldendoodles.com/
Phone: (714) 348-8078
Email: [email protected]
Location: Orange, California
#3. Cali Doodles
Generation: F1B
Size: Medium, Standard
Cali Doodles is one of the in-home breeders who are GANA certified. They charge $3500 for each puppy along with an additional $500 to secure a spot on their waitlist after they have confirmed the pregnancy. They only breed one litter at a time.
Each of their puppies is OFA and DNA tested. The puppies are also raised according to the BAB Puppy Curriculum. As per the curriculum, they undergo ENS and are provided with a scent introduction kit. They are encouraged to explore their surroundings with curiosity. They are socialized at four weeks old, and they begin to learn about pool safety and swimming at six weeks old. In the last week, all puppies undergo an evaluation to gauge every puppy's temperament. Accordingly, a BAB Puppy scorecard is given to each one of them.
You can take your puppy home when it is eight weeks old when you will also receive the following:
Puppy Wellness Certificate by a certified vet
BAB Puppy scorecard
A copy of the GANA registration
30 days pet insurance by Trupanion Puppy insurance
A microchip
First deworming for the puppy
A two-year health guarantee
Vaccination up to date
Contact Details:
Website: https://www.calidoodles.com/
Phone: (559) 203-3599
Email: [email protected]
Location: Fresno, California
Generation: Multigenerational
Size: All sizes
PuppySpot rigorously screens all its breeders and immediately terminates any breeder who violates their terms and regulations. It promises to use a personalized approach to help you find your perfect furry friend. All their breeders have a PVC ( Program of Veterinary Care), developed and certified by the USDA accredited vet.
PuppySpot's health team has developed a health checklist with more than thirty points. This ensures that each puppy receives the best health care available. A complete nose-to-tail evaluation is done before your puppy reaches you. They also provide a health guarantee for every puppy.
Each puppy is handled with utmost care and is exposed to early human interaction and socialization. All puppies are AKC registered, which means your puppy will have the following benefits:
Lifetime enrollment in AKC reunite
Lifetime access to all AKC events (dog shows, field events, trials)
A complimentary e-subscription that has access to education, entertaining dog stories, and training tips
Another advantage of PuppySpot is that they have a shorter waiting time. They have found happy homes for over 200,000 happy, healthy puppies. They are an affordable pricing list for each of the breeds they offer.
Contact Details:
Website: PuppySpot
Phone: (888) 671-0518
Email: [email protected]
Location: United States
#5. Sharper Doodles
Generation: F1B and multigenerational
Size: All sizes
Sharper Doodles has been breeding Goldendoodles since 2012. Every year, they breed four to six litters. They charge affordable prices starting from $3000 to $3800, with an additional $500 deposit. The entire process of application and a waiting list will be explained to customers over a call. They do not accept any deposits until they clarify all your doubts.
All Sharper Doodles puppies undergo ESN and Puppy Culture Socialization. They are DNA tested for every possible genetic condition. All puppies are exposed to early socialization and are efficiently trained by exposing them actively to a busy household and training them accordingly.
When the puppies are 8 weeks old, along with a health checkup, they are also tested for their temperaments. This ensures that they are matched with the right family. When it is time for the puppy to come home, it will also receive the following:
Up to date deworming doses
Up to date vaccination
Microchip
Training advice card
A complete health record and a vet checkup
Lifetime support and advice
A two-year health guarantee
A blanket with litter scent for the puppy to sleep on
Equipment for the car ride home
Contact Details:
Website: https://www.sharperdoodles.com/
Email: [email protected]
Location: San Luis Obispo, California
#6. Power Goldendoodles
Generation: F1 and F1B
Size: Mini goldendoodles
Power Goldendoodles are the only breeders in the United States that breed F1 Mini Goldendoodles. They have an entirely ethical and transparent process. All puppies are AKC registered and OFA tested. All mother dogs receive extra care and are raised in hygienic, healthy environments. Each puppy undergoes ENS and Puppy Culture Socialization.
Power Goldendoodles are known for their Teddy Bear English mini doodle breed. The puppies are raised as per urban lifestyles. They have a large family that takes excellent care of the puppies and dogs at all times.
They do not charge any deposit. At around 6 weeks of age, they test the temperament of the puppies so that they can match the puppies to the right families, after which all the puppies are sold.
It takes approximately six months to get a puppy. This ensures that the buyers and the breeders get to know each other well before proceeding. They also have a program called "Giving Puppy Program." If any customer, after an interview, is willing to donate to a children's charity, they will receive a puppy sooner. Power Goldendoodles have excellent reviews and many happy customers.
Contact Details:
Website: https://www.powergoldens.com/
#7. Cutie Doodles
Generation: F1, F1B, F2, and multigenerational.
Size: All sizes
Cutie Doodles are based in Brentwood. As they are located super close to San Francisco, it is the perfect choice for those who live in northern California. Each of their Goldendoodle puppies undergoes ENS, Puppy Culture Socialization. They also have OFA, CERF, and PRA clearance.
The Goldendoodles at Cutie Doodles are all home-bred and come with a one-year health guarantee after testing for eye issues (CERF & PRA), thyroids, vWD (blood disorders), hips, heart, and knees, elbows (OFA). Their pricing is $2,200 excluding taxes. They also charge a non-refundable deposit of $300/$500.
They are meticulous about selecting the parent dogs and follow stringent health checks. Their breeding program adheres to the personality, health concerns, and temperament of the dogs.
Cutie Doodles are also renowned for breeding miniature Goldendoodle puppies.
Contact Details:
Website: https://www.cutiedoodles.com/
Phone: (925) 642 6996
Location: Brentwood, California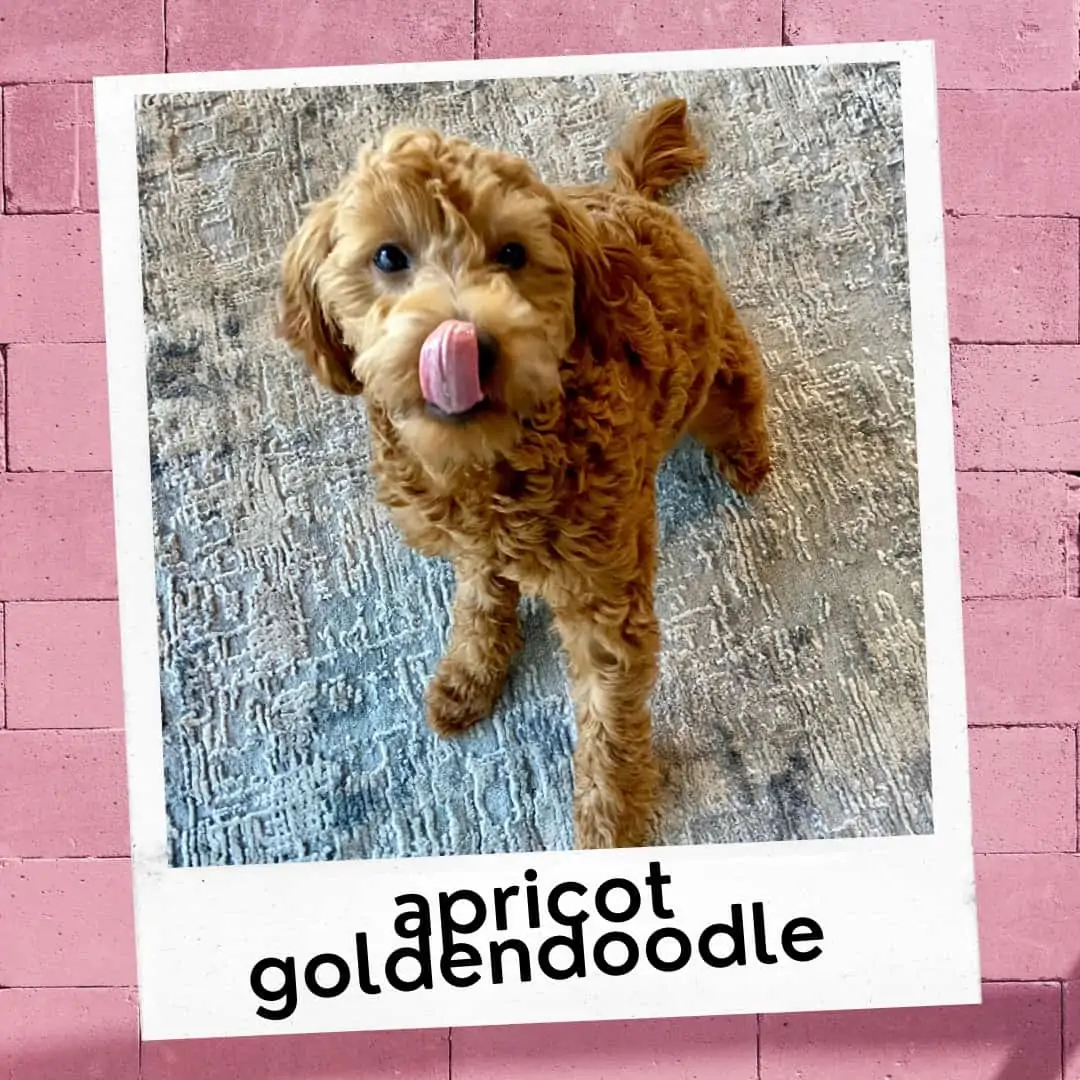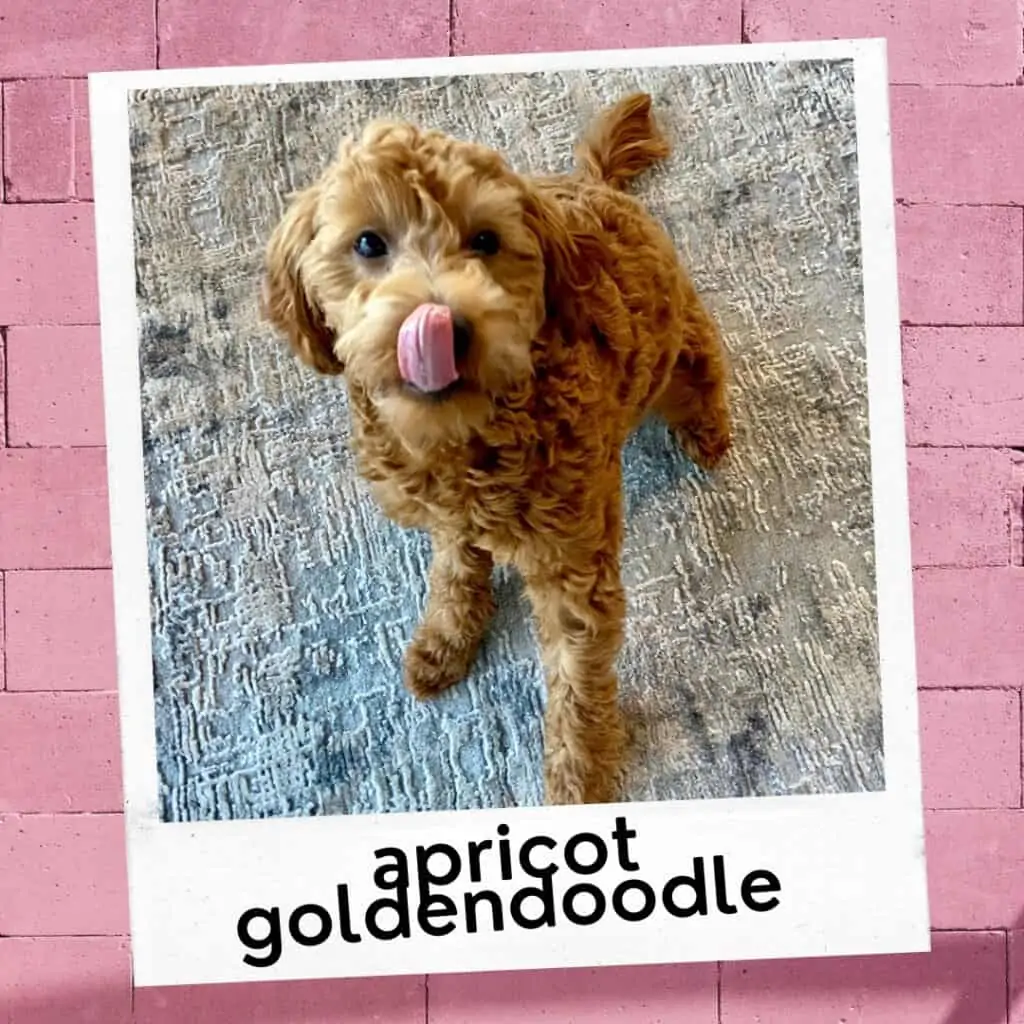 #8. Coastland Goldendoodles
Generation: F1B, F2B, multi-generational
Size: Medium and Standard size
Coastland Goldendoodles are home breeders who specialize in breeding English Cream Goldendoodles. All their puppies are genetically tested and have complete health clearances. They expose their puppies to a loud family environment so that puppies get adapted to family life.
They charge $3200-$4000 plus tax depending on the litter. All puppies are microchipped and receive a two-year health guarantee, up-to-date vaccination shots, a chew toy, plush toy with litter scent, a leash, a collar, a bag of the food they are eating, all health records, and a brush.
Coastland Goldendoodles choose their parent dogs after careful consideration of their loving personalities and healthy genetics. They conduct meticulous health tests for all their breeding dogs following OFA as well as DNA test their dogs via Paw Print Genetics.
Contact Details:
Website: https://coastlandgoldendoodles.com
Phone: (805) 509-3303
Email: [email protected]
Location: Ventura, California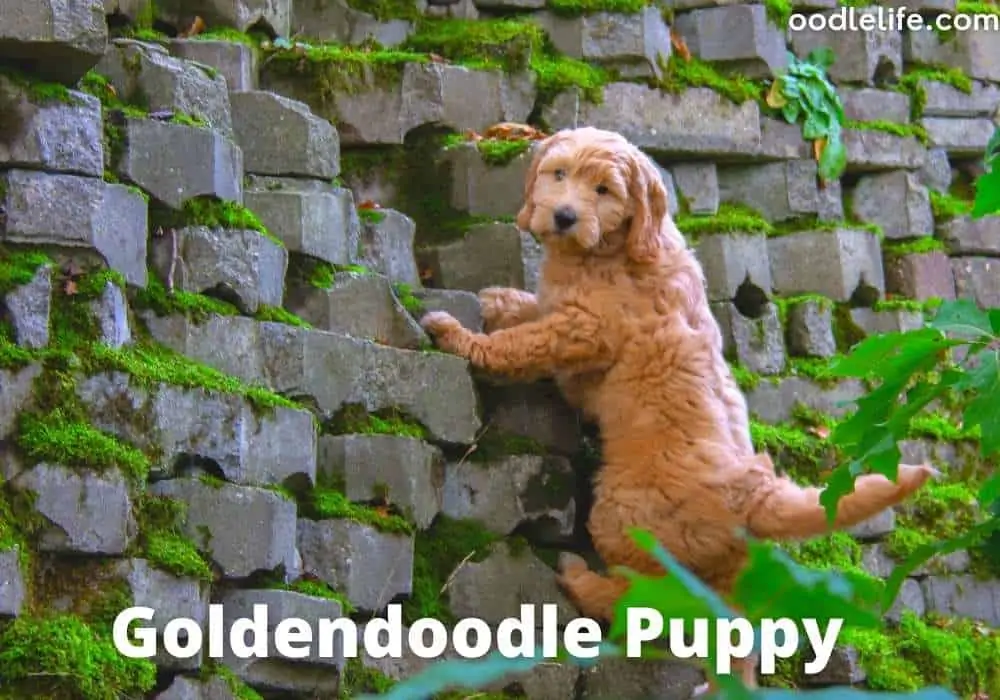 #9. Almond Blossom Goldendoodles
Generation: F1B and F1
Size: Mini and medium
Established in 2004, Almond Blossom Goldendoodles specialize in breeding beautiful Teddy Bear English Goldendoodles. All puppies are OFA tested and cleared. They also receive crate training for one week. The parent dogs are all from healthy and happy Poodle and English Cream Golden Retriever bloodlines with OFA Health testing.
They raise their puppies in a home environment and socialize them as soon as they are born to cultivate loyalty and trust among the pups.
You'll be able to take home your pup once it reaches 8 weeks of age and will come with the following:
Microchip
Two-year health guarantee
Dewclaws removed
Collar and leash
Crate trained — one week before you take them home
Age-appropriate shots and worming with records included
Snuggle puppy
Contact Details:
Website: https://www.almondblossomdoodles.com/
Email: [email protected]
Location: Central California
Conclusion
The care of any pet is a great responsibility as the owner takes charge of a new life. Goldendoodles are one of the most gentle and affectionate breeds that are most loyal to their owners. By providing good care and loving homes for these canine companions, your home will be welcoming much joy and laughter!