Best Cavapoo Breeders In Kansas (2023 Update)
Finding dependable Cavapoo breeders in Kansas isn't something you should rush into. It's not an easy task now that Cavapoos are in high demand. Most people love this breed for their admirable attributes. Cavapoos have decent temperaments, easy to train, and are pretty friendly.
With the surge in the popularity of these dogs, there has also been a rising trend of puppy mills. There are pet stores out to exploit new pet owners, which makes most new pet owners skeptical about finding healthy Cavapoos to adopt.
We understand the hassle of identifying a good breeder near you. As a result, we've done the research, and here's a list of Cavapoo breeders worth trying in Kansas.
Prairie Hill Puppies
Prairie Hill Puppies operates in Kansas; they dedicate their time and energy to providing their clients with happy and healthy pups. One of their core objectives is to ensure their puppies are well-trained to portray good qualities.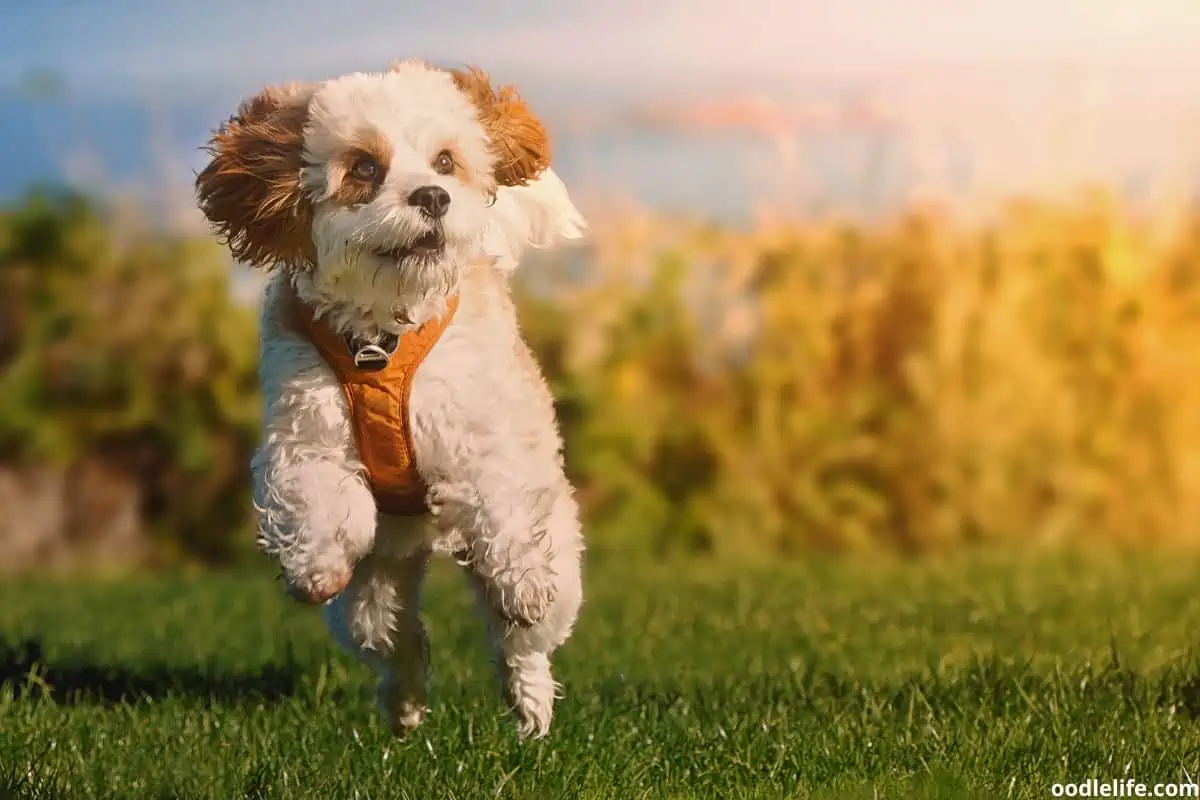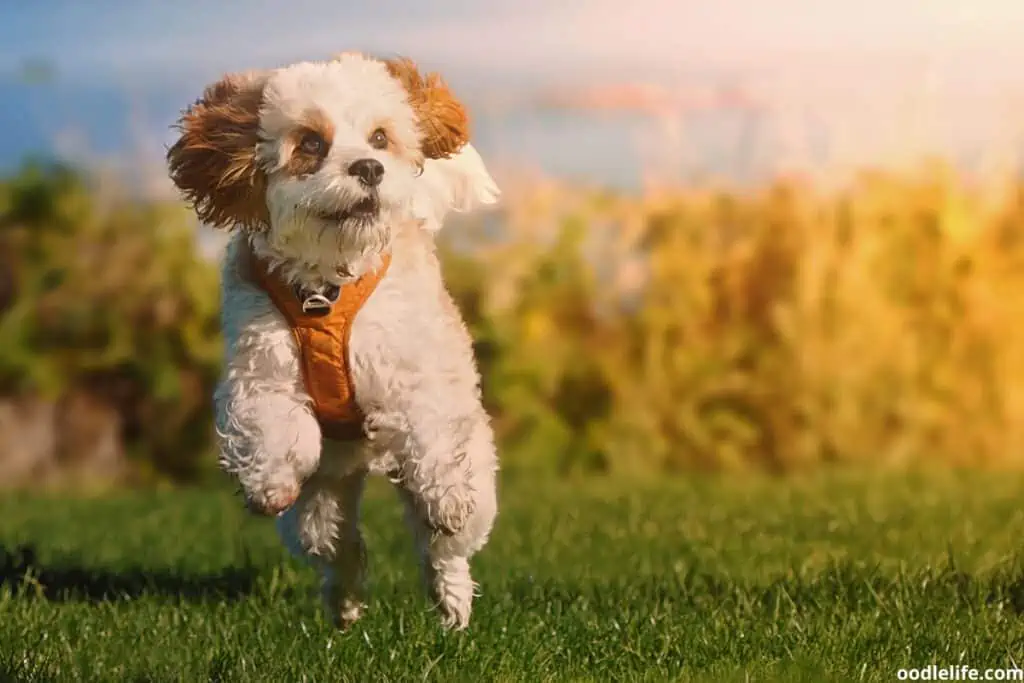 While they have recently added Cavapoos to their family, the breeder has been in business since 2003. This means they have what it takes to improve the quality of Cavapoo breeds.
Since Cavapoos suit well in areas where pet owners don't have a yard, the breeder trains their pups to adjust to new family settings. Puppies undergo potty and crate training as this helps them to adapt quickly to new environments. It also simplifies the adoption process for new pet owners.
Cavapoos from Prairie Hill Puppies also undergo genetic tests to ensure they don't have any health complications. Dog parents have to be AKC-registered to ensure they meet the required quality standards.
Breeder Details:
Precious Midwest Puppies
Precious Midwest Puppies is a great home for Cavapoos that are well taken care of. The breeder provides their pups with a fantastic environment to grow and thrive. They have in-depth knowledge and experience in raising quality Cavapoos.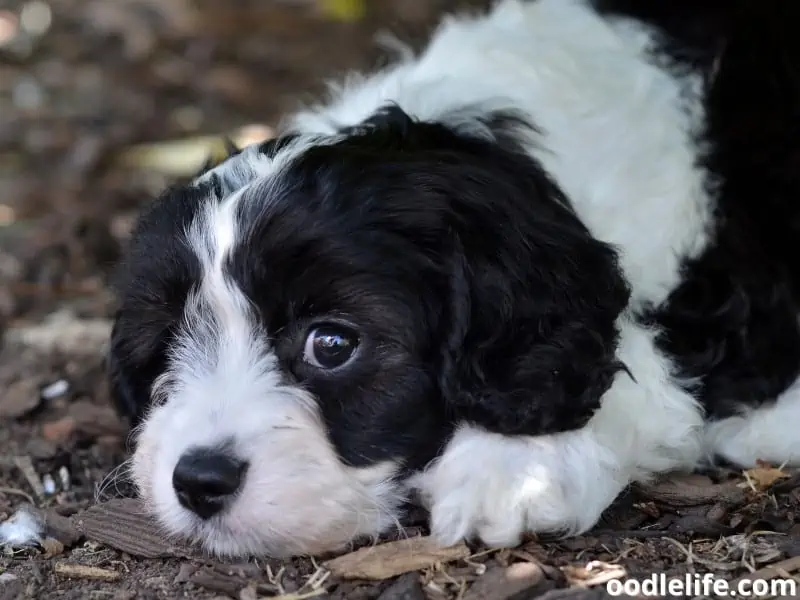 All Cavapoos in Precious Midwest Puppies undergo the required health checks regularly to ensure they stay updated on vaccinations and immunizations. Doing so keeps the pups healthy and happy.
Precious Midwest Puppies also strives to keep their pets neat. They have a good grooming routine that keeps the dogs beautiful with clean coats. The breeder has a huge space where puppies get to play and enjoy themselves.
Precious Midwest Puppies only surrender their pups once they are fully trained and ready for adoption to ensure puppies don't stress out during the adoption process. The breeder also has a keen eye for new pet owners as they want to ensure their furry friends go to homes where they will get the love, attention, and care they deserve.
Precious Midwest Puppies welcomes its clients to visit their rural areas to see the pups for themselves before deciding whether to adopt.
Breeder Details:
Black Powder Farm
Black Powder Farm is another great responsive breeder in Kansas. They are particular with their Cavapoos since they understand the love and care it takes to bring up these pups. The breeder also produces AKC-approved Cavalier King Charles Spaniels.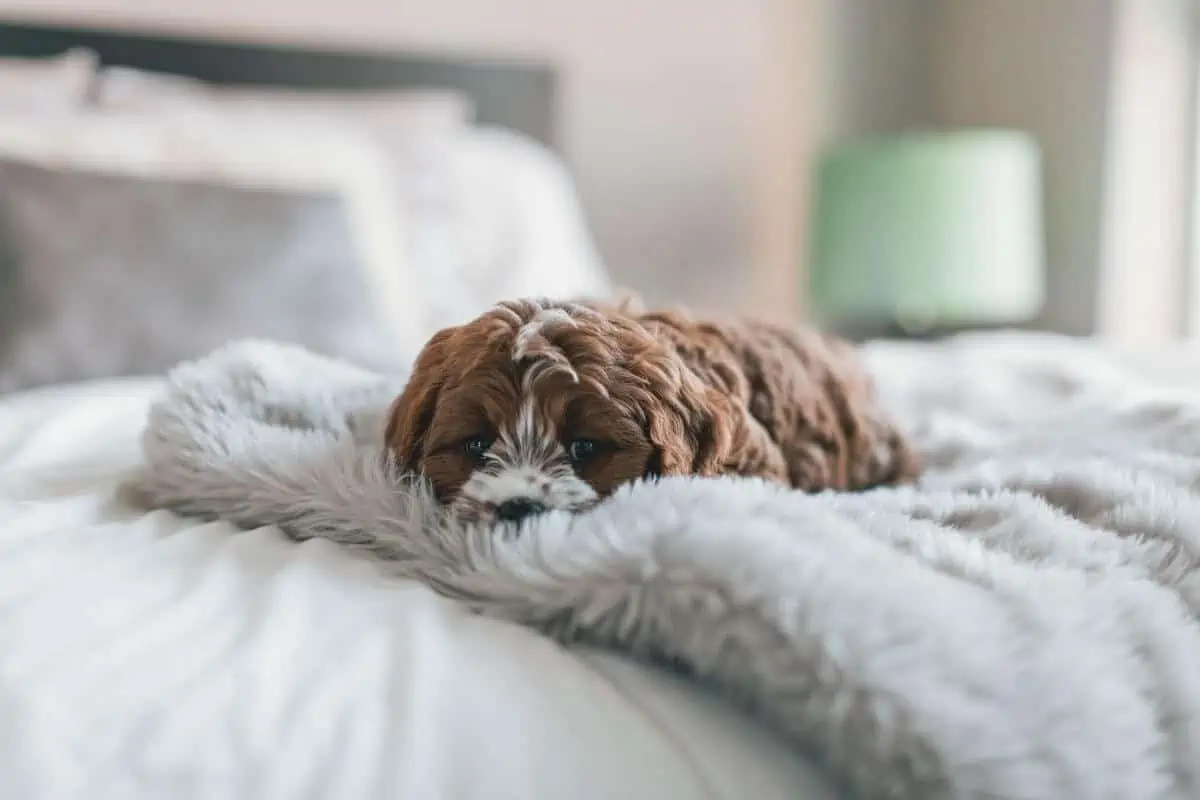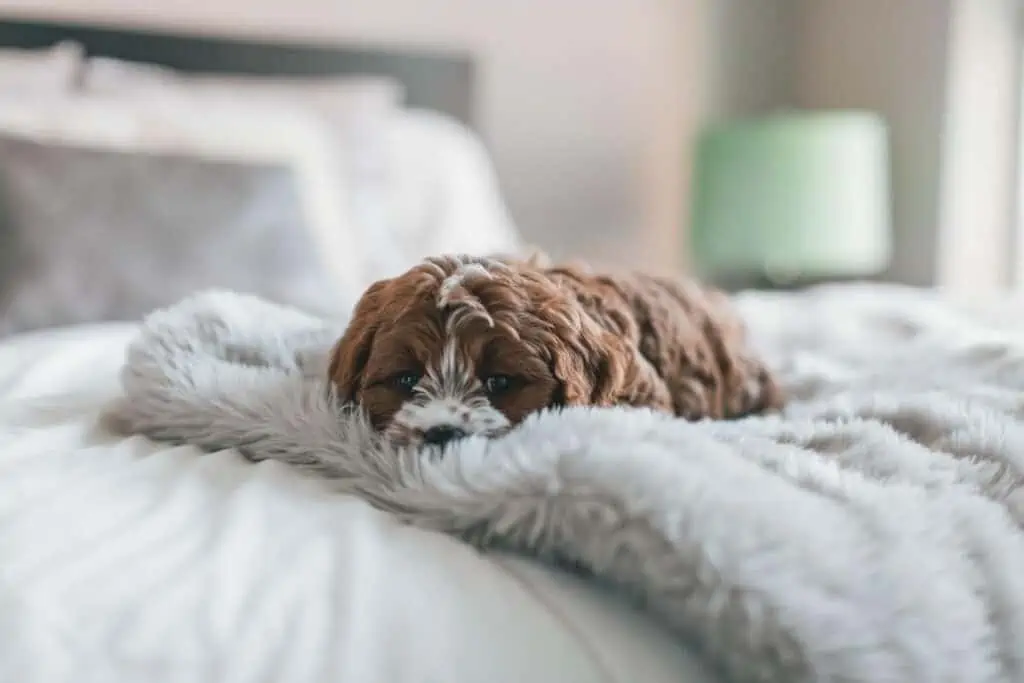 The good thing about adopting your puppy from Black Powder Farm is that all their pups enjoy the family environment they live in. They have a huge playing ground where they mingle with individuals of all ages. Puppies also interact with other animals as part of their socialization protocol.
Black Powder Farm takes its breeding program seriously and often strives to guarantee that its pups are healthy and fit. To achieve this, all their Cavapoos are genetically tested to establish whether they have any DNA complications. Parent dogs are carefully selected as part of ensuring they fulfill the required health standards.
Puppies from the breeder come with a two-year health guarantee. This is enough time to have confidence that the breeder produces high-quality Cavapoos.
It's worth noting that the adoption charges include puppy starter items, deworming, microchips, and vet checks. Contact the breeder to clarify what you need to pay to take a lovely Cavapoo home.
Breeder Details:
Loe Kennels
Loe Kennels are pretty passionate about matching their pups with new and exciting families.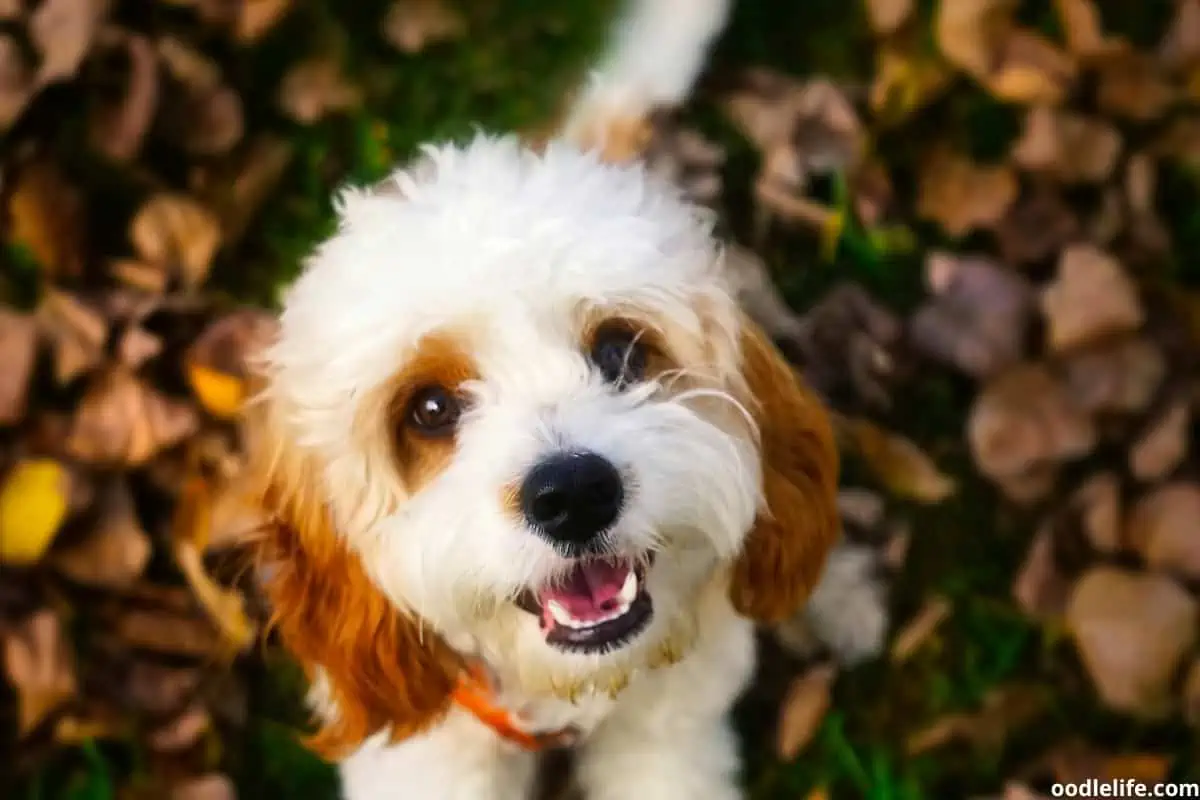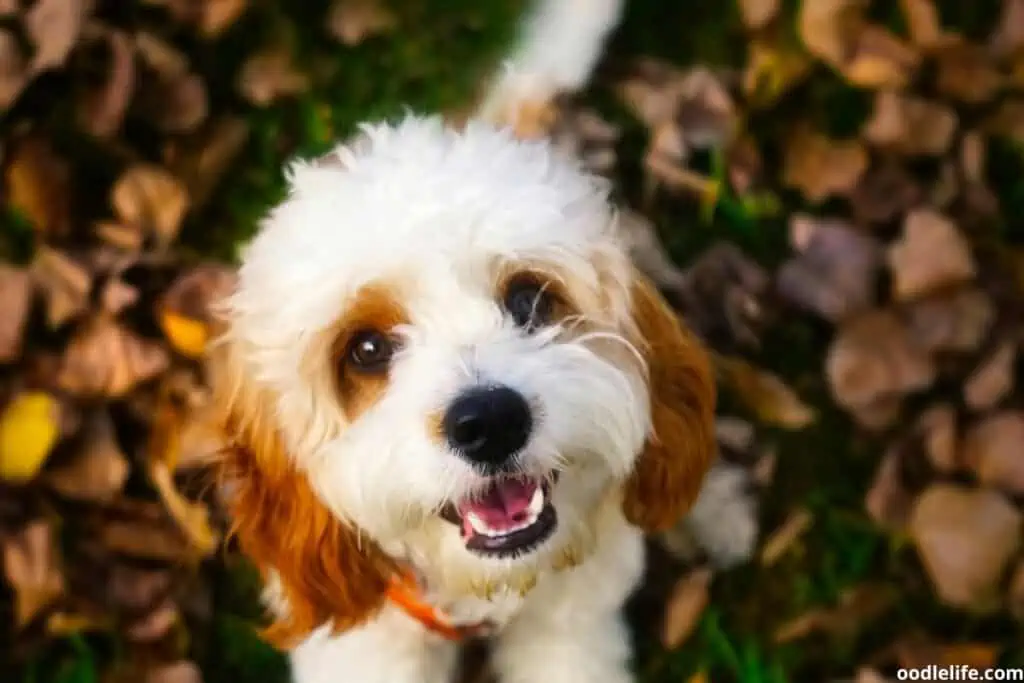 They have been in business since 1996, and they continue raising healthy and happy puppies that would change other people's lives. Loe Kennels raise their Cavapoos as their own before adoption. This means that the pups are well taken care of and live in a friendly and safe environment.
The breeder prioritizes the health of their puppies. As a result, all puppies undergo regular health checks. A licensed vet checks their dogs from time to time to make sure they are healthy and fit.
Puppies get dewormed and vaccinated based on the vet's instructions. A vet also checks the puppies right before going to new homes. This step guarantees that the pups are fit for adoption.
Cavapoos from the breeder also come with microchips for their safety. The breeder values their furry friends, and the last thing they want is for you to lose a puppy in the new environment.
Loe Kennels also offers its clients all the required vaccination and deworming records during adoption. The pups come with a one-year guarantee that they won't suffer any genetic complications. However, their health guarantee doesn't cover skin allergies, hernias, loose hips or knees, and stenotic nares.
Breeder Details:
Puppy Perfectionist
As the name suggests, Puppy Perfectionist is interested in ensuring new pet owners meet their perfect puppies. Therefore, if you're looking for a pup that is cared for and provided with all the attention it needs, this is the breeder to turn to.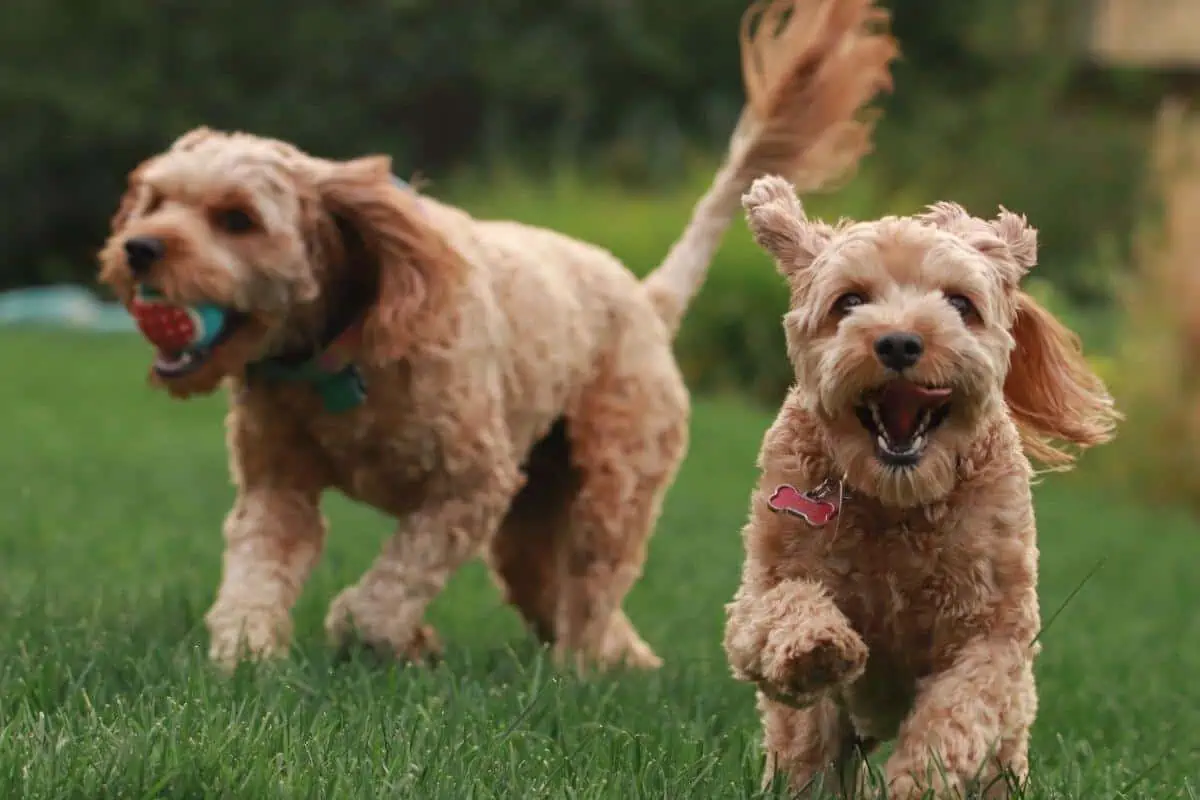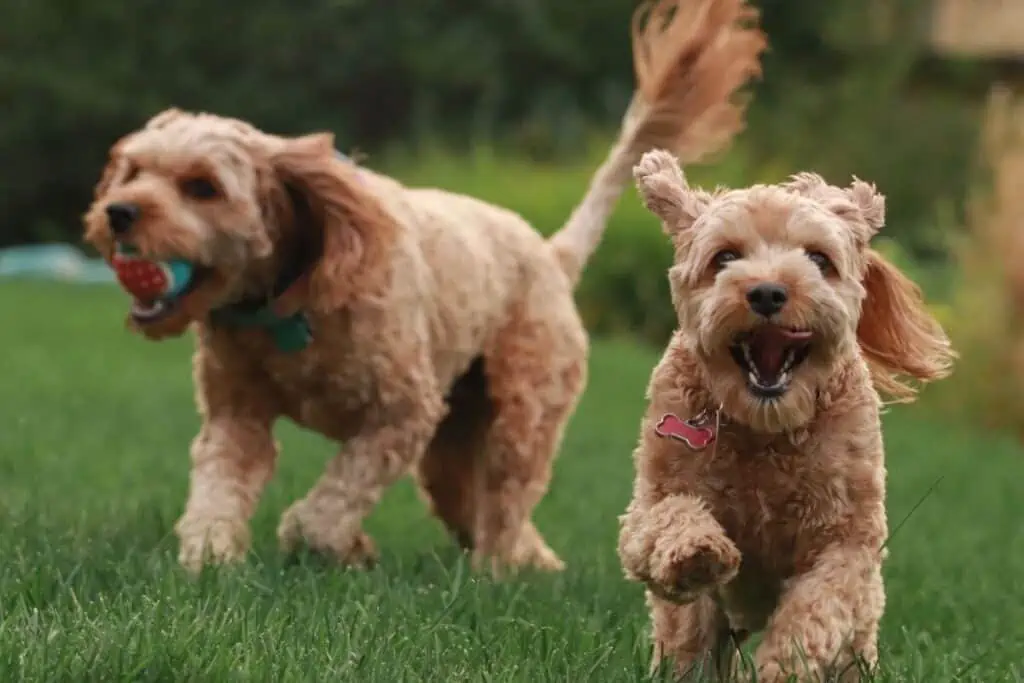 Puppy Perfectionist has good reviews from previous clients. One thing you'll love about them is their friendly nature in raising their pups.
All their puppies undergo social training to prepare them for a new family setting. The breeder stresses that they love meeting new dog parents face to face. This allows new pet owners to learn more about their pups before taking them home.
Another exciting aspect of this breeder is that they are active on social media. They post videos featuring healthy and happy pups in their breeding program. The videos are informative and will give you some insight about the puppy before you meet them in person. You can use their social media information to track a puppy you want to adopt.
Puppy Perfectionist doesn't compromise on the quality of the pups they produce. They work with licensed vets to ensure they meet the required health standards. Puppies get vaccinated and dewormed before they are taken to their new homes.
The breeder has a particular spot for their puppies and often strives to offer their clients lifetime support. This helps new pet owners to navigate the new and exciting world of having their hairy friends around.
Breeder Details:
Conclusion
Now that you know the best Cavapoo breeders in Kansas, choosing one should be relatively easy. All you need to do is make a call and inquire. Remember, working with a reputable breeder with a track record is essential. So, do check reviews before working with any breeder near you.