Best Cavapoo Breeders in Mississippi (2023 Update)
Have you ever wondered what would happen if you crossed a Cavalier King Charles Spaniel with a Miniature Poodle (or a Toy Poodle)? You don't need to wonder any longer!
Combining these beloved dog breeds results in the adorable and playful Cavapoo, a hybrid breed quickly becoming a popular family pup thanks to its spunky temperament and affectionate nature.
$300 2023 Discount!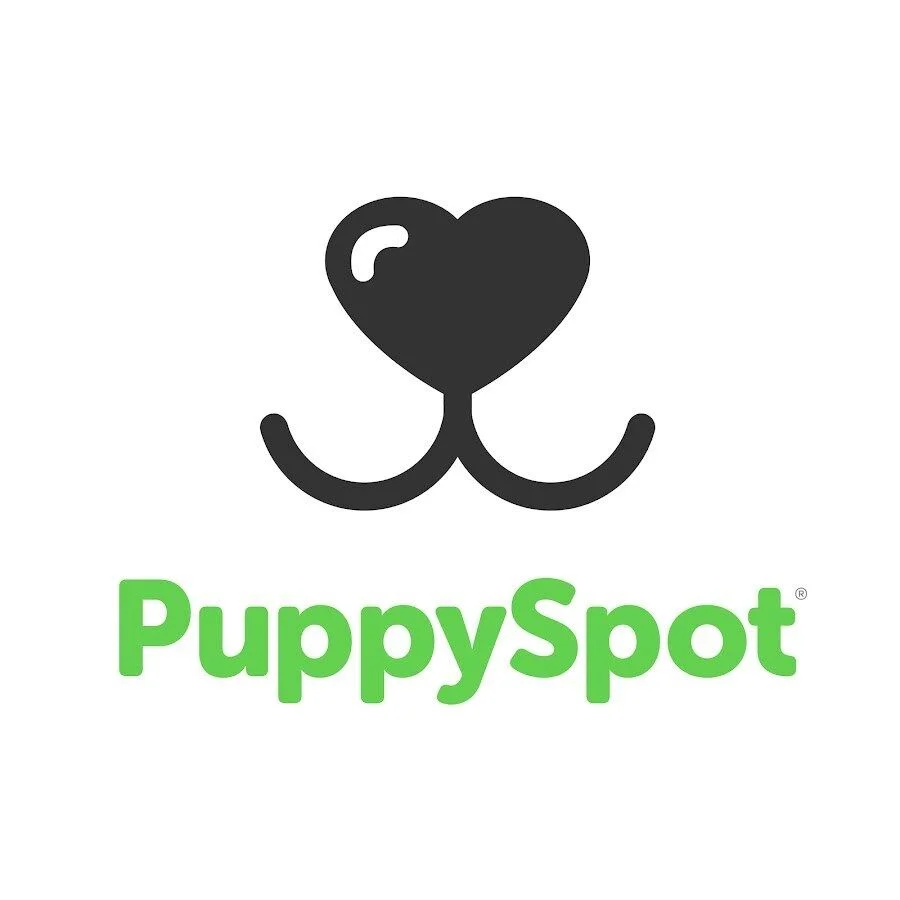 PuppySpot Adoption
PuppySpot is a reputable dog marketplace where you can browse and find compatible puppies right from the comfort of your home. They have placed over 200,000 puppies into homes in the US!
Click through and use the code PUPPY300 for $300 off any puppy adoption.
See Puppies and Save $300
If you're a Mississippi resident and want to adopt one of these fluffy pups, you're in luck. Although there aren't many Cavapoo breeders in The Magnolia State, the few breeders specializing in this hybrid breed are reputable, reliable, and more than happy to help their Cavapoo puppies find forever homes.
1. Grassy Ridge Kennels
Grassy Ridge Kennels is the best Cavapoo breeder in Mississippi, being USDA (United States Department of Agriculture) licensed and part of the ACA (American Canine Association, Inc.).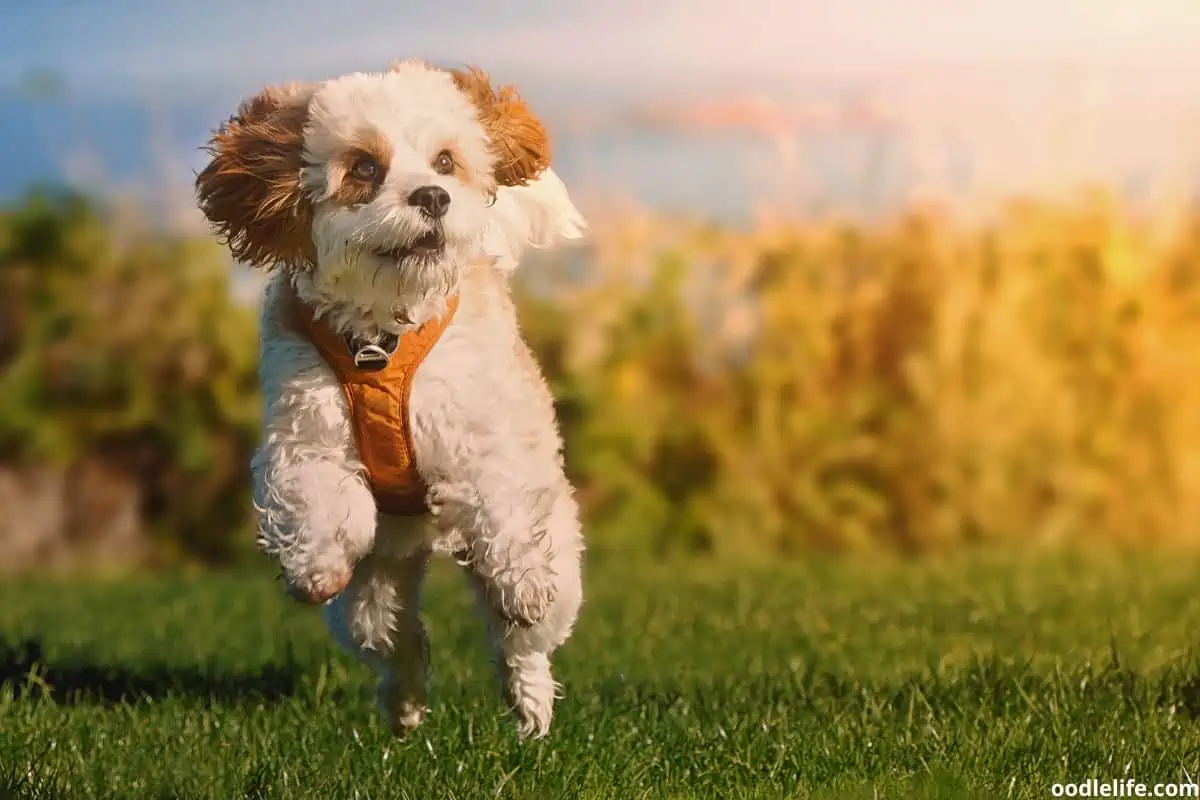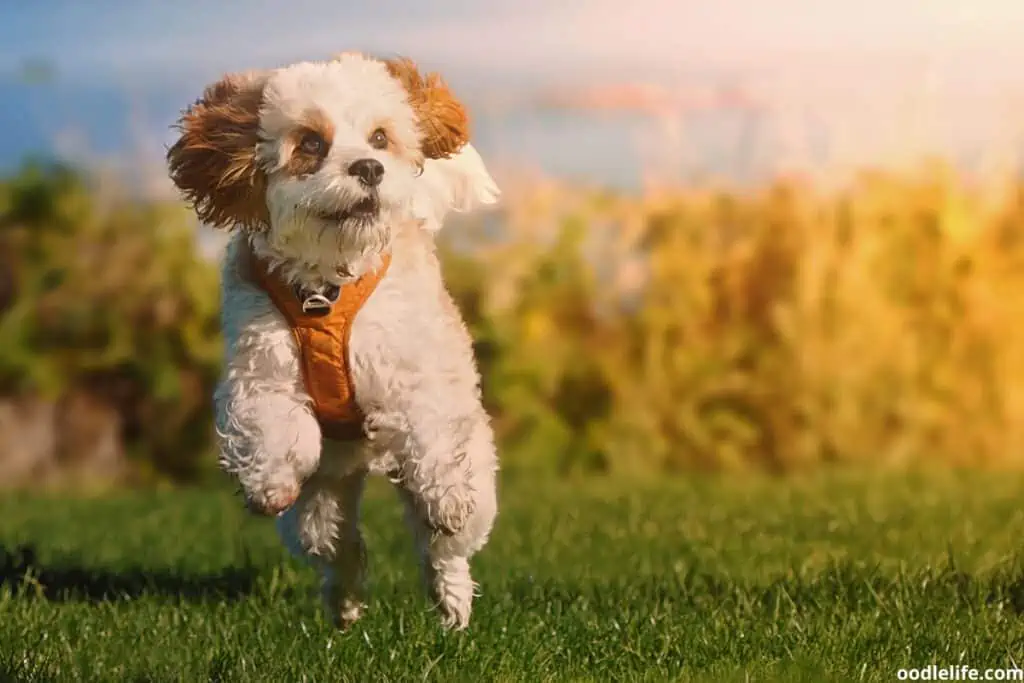 This breeder is exceptionally stringent about the quality of life their dogs and puppies enjoy and the type of veterinary care they receive. Puppies are raised on high-quality NutriSource dry food, ensuring optimal growth and nutrition.
In short, all puppies available from Grassy Ridge Kennels come from the best possible genetic and environmental backgrounds. Additionally, Cavapoo puppies available for adoption from this breeder are outfitted with a MARRS microchip, so there's no need to take your new Cavapoo puppy to your local veterinarian to have them microchipped.
The only potential downside to choosing this breeder is the availability of Cavapoo puppies. After all, Grassy Ridge Kennels primarily breed Cockapoo and Shih-Poo hybrid dogs. That said, you can reach out to the kennel for information on upcoming Cavapoo litters.
Breeder Details:
2. CavaCuties (Precious Posh Puppies)
CavaCuties (also known as Precious Posh Puppies) is headed by Jennifer McMillan, who has been breeding and raising these unique hybrid dogs since 2006.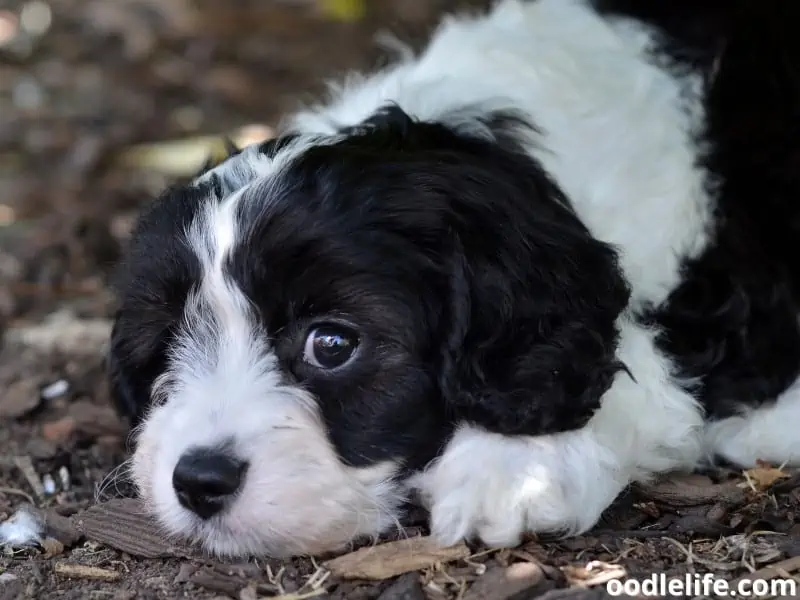 All adoptable puppies available from this breeder are fully vaccinated, dewormed, and examined by a veterinarian before being taken to their new homes. These Cavapoo pups come in various colors, including apricot, blue merle, and red.
But because these puppies are so popular, interested adopters may need to put their names on the waiting list to guarantee a chance of being able to adopt a CavaCuties puppy. The holding fee (for a spot on this waiting list) is $300.
If you'd like to adopt a Cavapoo puppy from this breeder, you'll need to schedule a meet-up in McComb or Natchez, Mississippi. For further information on adoption procedures or puppy pricing, don't hesitate to fill out the contact form on the Precious Posh Puppies website.
Breeder Details:
Phone: N/A
Website: CavaCuties
Email: N/A
Location: Southwest Mississippi
3. Blue Diamond Family Pups
Although Blue Diamond Family Pups is based in Sugarcreek, Ohio, this breeder works closely with family breeders in Carriere, Mississippi, that specialize in breeding Cavapoo puppies.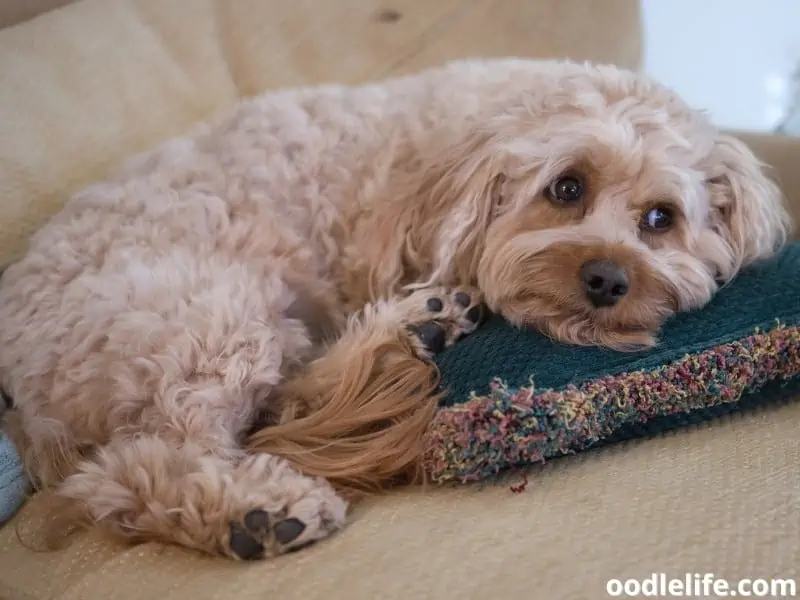 These puppies come from purebred parents that are thoroughly tested before being bred. As a result, all Cavapoo puppies produced by this breeder exhibit few health problems associated with the Toy Poodle and Cavalier King Charles Spaniel breeds.
You can view adoptable puppies now to find a Cavapoo pup that's ideally suited to your household. All puppies are fully vaccinated, microchipped, and examined by a veterinarian before being placed for adoption.
Breeder Details:
Other Ways To Adopt Cavapoos in Mississippi
The number of Cavapoo breeders in Mississippi is limited, which can make it challenging for some Mississippi residents to adopt one of these adorable hybrid dogs. After all, some breeders have years-long waiting lists for puppies.
Fortunately, adopting from Mississippi breeders isn't the only option. If you live in The Magnolia State and would like to adopt a Cavapoo, you can also choose to:
Adopt from out-of-state breeders, or
Adopt Cavapoo dogs from local shelters
Let's briefly explore each option to help you give a Cavapoo a forever home as quickly as possible.
Adopt From Out-of-State Breeders
Many Cavapoo breeders offer delivery services, allowing out-of-state pet parents to adopt their adorable Cavapoo puppies!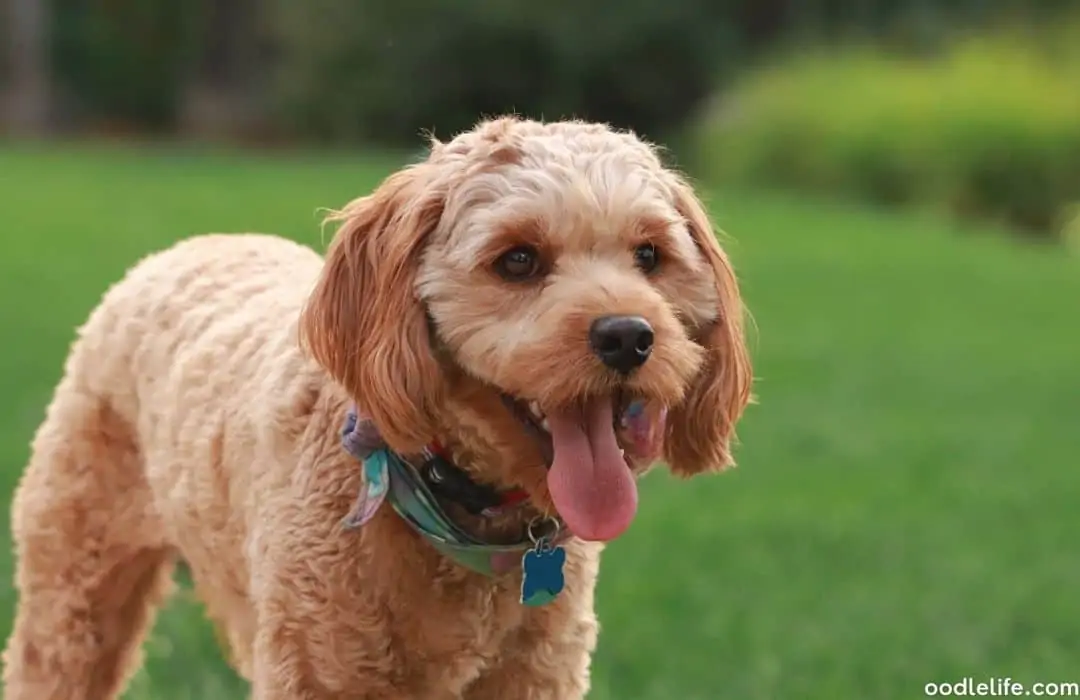 One of the most notable of these multi-location Cavapoo breeders is Premier Pups.
Premier Pups offers Cavapoo delivery to Mississppi's largest airports, including Jackson-Evers International Airport (JAN), Louis Armstrong New Orleans International Airport (MSY), and Birmingham-Shuttlesworth International Airport (BHM).
You can also choose to adopt a Cavapoo and have it delivered directly to your residence. The average Premier Pups Cavapoo puppy costs about $2,000 to adopt, putting this adoption service on par with most in-state breeders.
Of course, you can also choose to pick up your new Cavapoo puppy from an out-of-state breeder of your choice. There are several top-tier Cavapoo breeders in nearby Alabama, Louisiana, and Arkansas, so don't hesitate to explore your options!
Adopt Cavapoo Dogs From Local Shelters
Another option is to adopt Cavapoo dogs from local shelters. If you don't want to spend thousands of dollars on a Cavapoo or want to ensure a dog in need gets the chance to live in a loving home, adopting from a local shelter could be the best choice.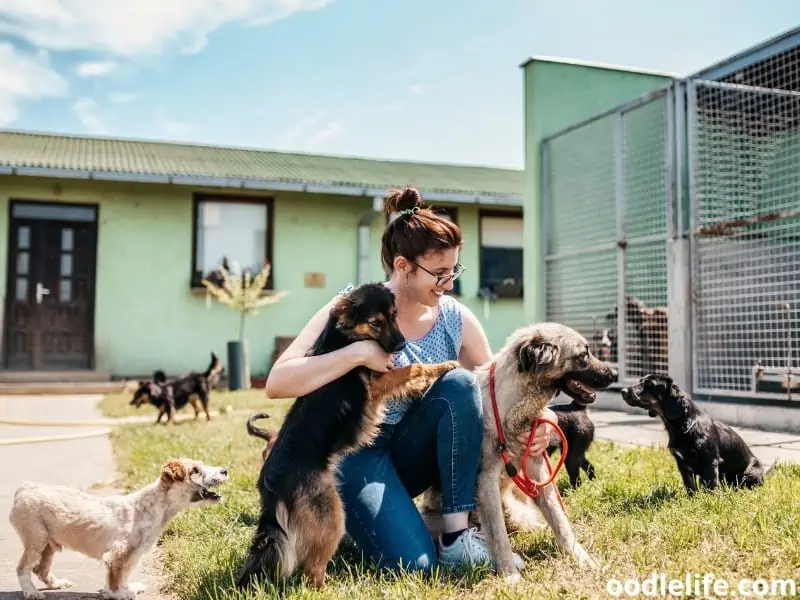 That said, few Cavapoo dogs end up in local shelters. Consequently, finding one of these hybrid pups at your local animal shelter could be challenging.
But you can increase the chances of finding an adoptable Cavapoo by consistently checking your local shelter's adoptable animal database. You can also use location-specific pet databases like Petfinder to find adoptable Cavapoo dogs in your area!
Final Thoughts
Cavapoo pups might be one of the newer hybrid breeds on the block, but they're quickly becoming popular four-legged family members thanks to their outgoing and loving personalities.
There are several ways to adopt one of these small dogs, from purchasing puppies directly from a breeder to adopting from a local shelter. But no matter your choice, a Cavapoo is waiting to make your household a brighter and more cuddly place!