Best Cavapoo Breeders in Pennsylvania (2023 Update)
Cavapoos combine the best aspects of Poodles and Cavalier King Charles Spaniels.
They're more hypoallergenic than their Spaniel parents while retaining their whimsical, fun-loving personalities. They also have the Poodle intellect and trainability, making them wonderfully biddable dogs.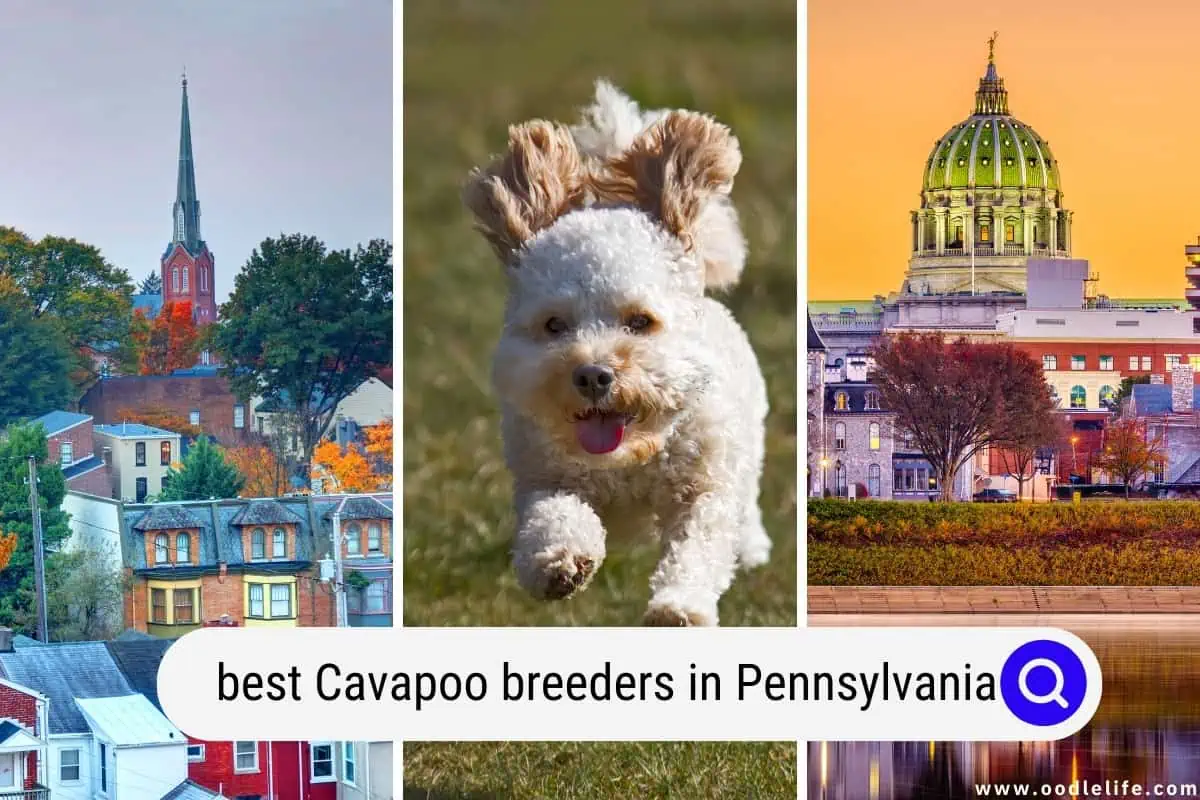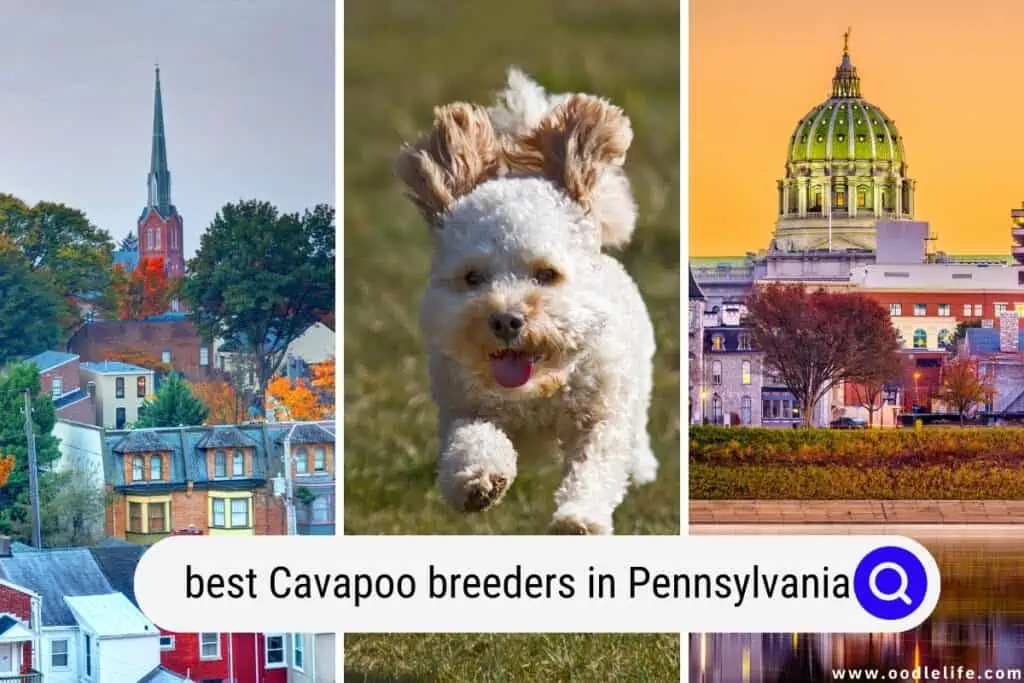 $300 2023 Discount!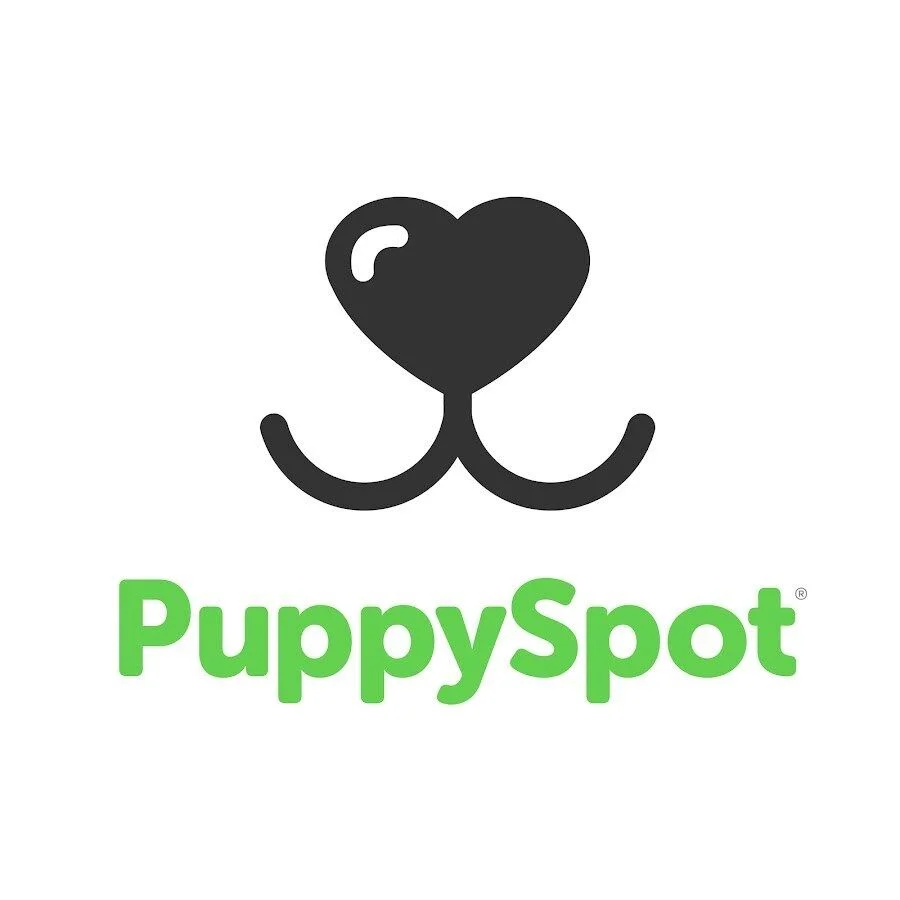 PuppySpot Adoption
PuppySpot is a reputable dog marketplace where you can browse and find compatible puppies right from the comfort of your home. They have placed over 200,000 puppies into homes in the US!
Click through and use the code PUPPY300 for $300 off any puppy adoption.
See Puppies and Save $300
But finding the right Cavapoo puppy for your family can be complicated, especially in a world rife with backyard breeders. So, how do you tell a reputable breeder from a disreputable one?
It's tricky, and like anything worthwhile, extensive research is often essential. We've simplified that process by compiling a list of some of the best Cavapoo breeders in Pennsylvania for you to choose from.
1. Willow Spring Kennels
Willow Spring Kennels is devoted to its dogs. They strive to raise healthy, well-adjusted Cavapoos for potential owners.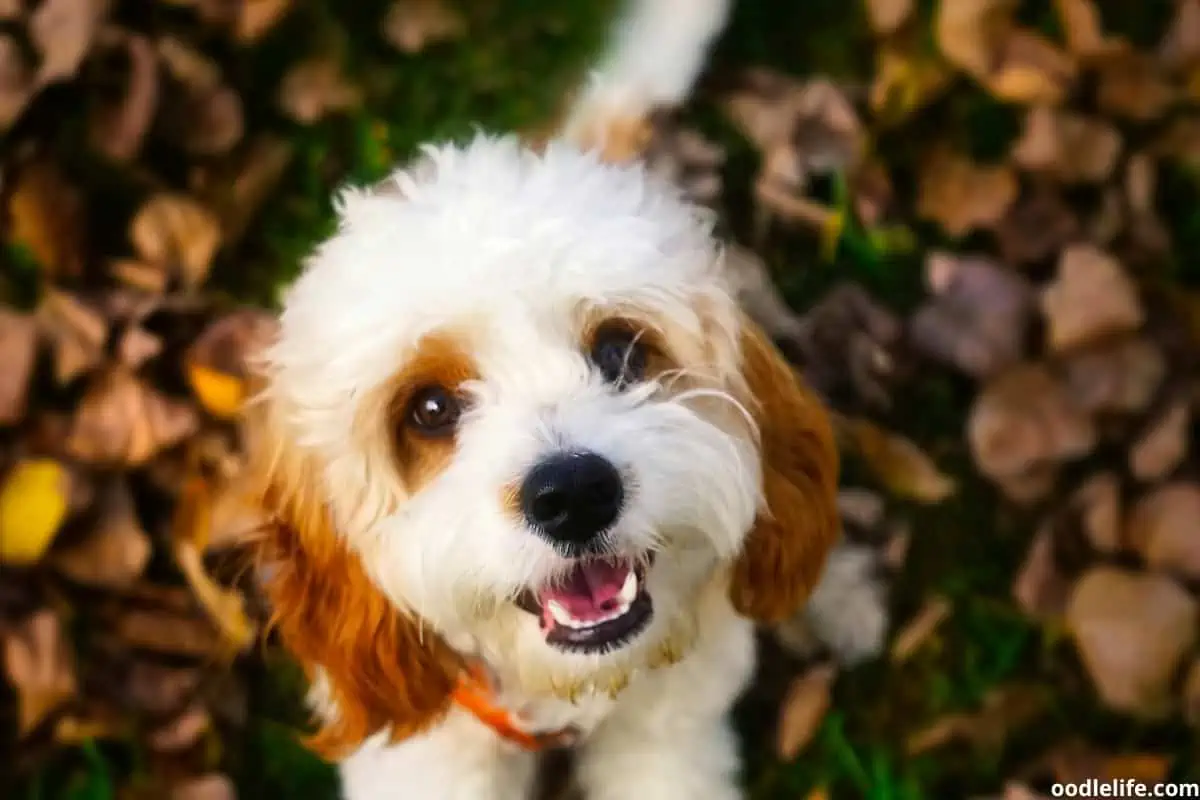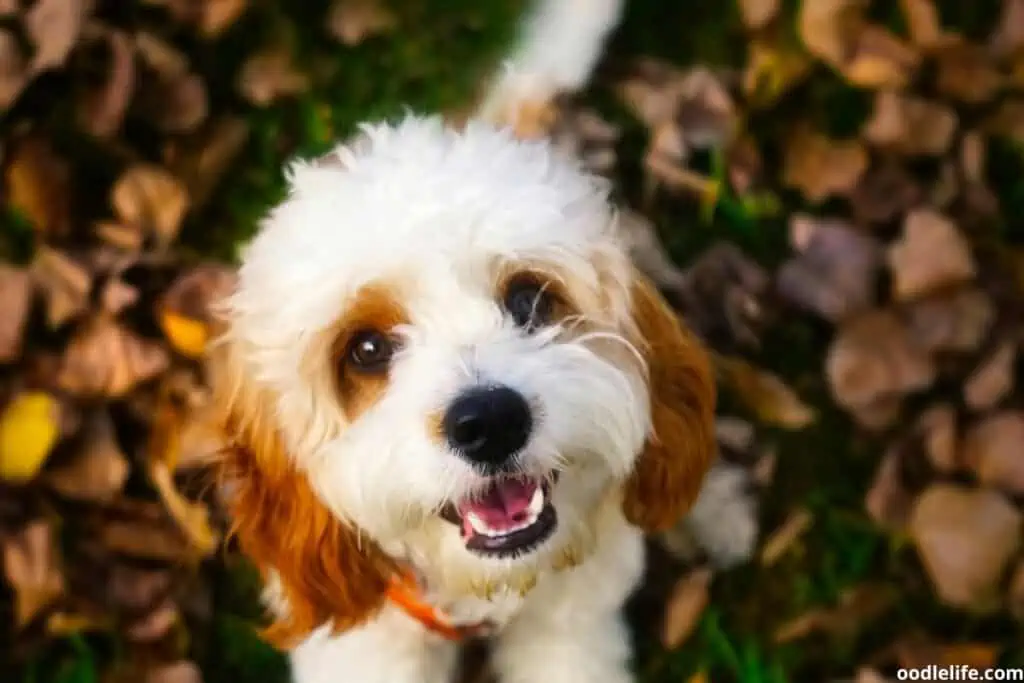 One of the ways they do that is through extensive genetic testing of their breeding dogs. Every dog has inherited health conditions. With that in mind, Willow Springs tests for eye, hip, knee, and heart issues.
If one of their dams or studs possesses any of these issues, the dog is desexed and rehomed to make someone a loving pet.
Dogs free of potential genetic conditions go on to breed, and their puppies receive all the love and attention a possible owner could hope for. They're raised in a family environment to help acclimatize them to strange people and situations.
Mother dogs have a temperature-regulated nursery to birth and raise their puppies initially before transitioning to family life. The dogs also enjoy the run of several fields on the property.
While there are no breed standards for Cavapoos, all dogs receive regular and routine vet checks in keeping with the American Cavapoo Club standards.
To help minimize exposure to viruses and things people might unwittingly bring in from outside, visits with the puppies are by appointment.
Contact Willow Springs
2. Pequea Valley Puppies
Pequea Valley's goal is to produce sociable, intelligent Cavapoo puppies. Accordingly, this Cavapoo breeder in Pennsylvania goes out of their way to treat their dogs and puppies like family.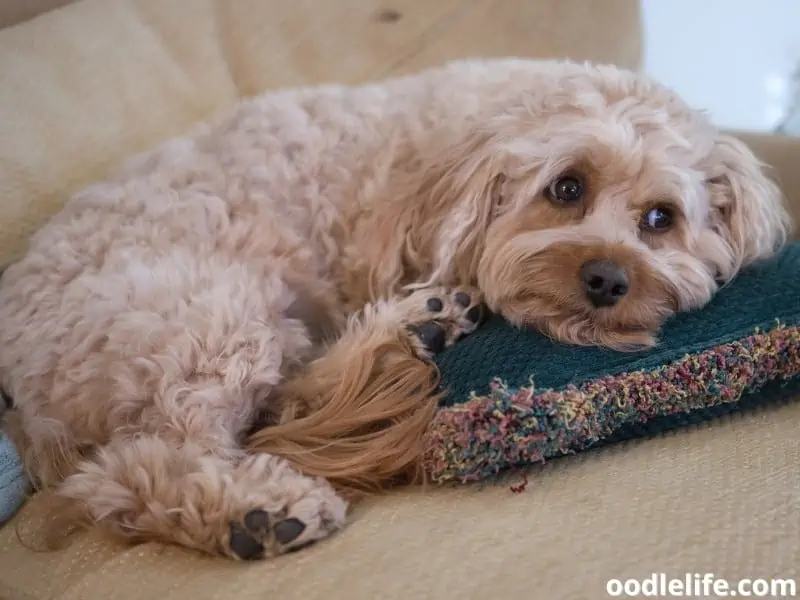 They grow up under the discerning eye of adults and children, ensuring that the puppy you bring home can adapt to almost anyone with the right love and affection. They are raised in a family environment, but there's always someone close by to help with training and minimize puppy mischief.
The dogs also have outdoor access and can get appropriate exercise while receiving suitable stimulation from the environment.
All Pequea Valley's dogs receive genetic screening before breeding. The resulting puppies go home with a health guarantee and receive routine vet checks before adoption. They will also receive deworming treatment and their first round of vaccinations before going home with you.
However, if you choose to buy a puppy from this Cavapoo breeder in Pennsylvania, expect there to be a waiting list. Their puppies are extremely popular and may not be available right away.
Contact Pequea Valley
3. LaPark Cavaliers
This Cavapoo breeder in Pennsylvania doesn't specialize exclusively in Cavapoos. They also breed Cavalier King Charles Spaniels.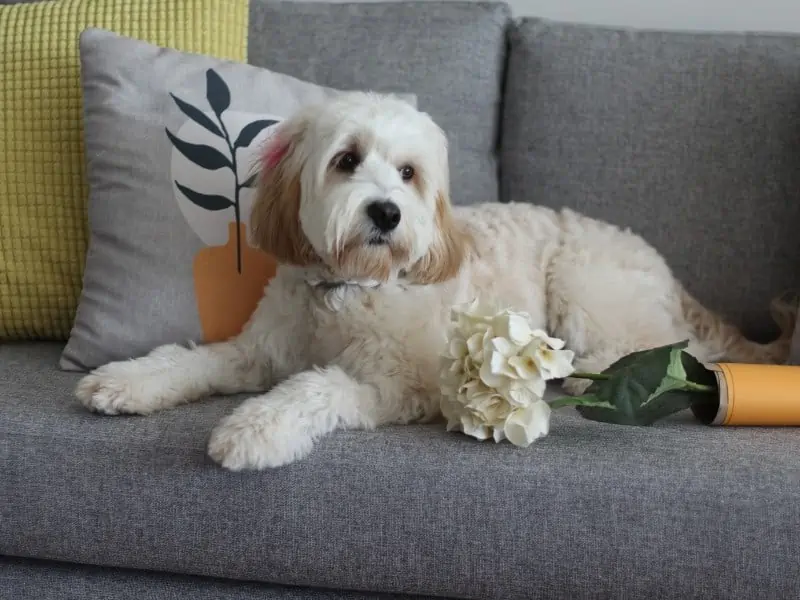 They are a hobby breeder with over 15 years of experience. They raise their dogs on a beautiful Victorian-style farm. All their dogs' and litters grow up in the heart of family life.
By the time their puppies go to their new homes, they are sociable, well-adjusted dogs with lovable dispositions.
LaPark tests all its breeding dogs before embarking on a new litter. When they are rehomed, they come with an initial health guarantee. LaPark values its dogs and is always happy to keep in touch, offering training and grooming advice.
That's especially helpful once your clownish Cavapoo hits the opinionated stage of puppyhood.
LaPark's Cavapoo breeding is so successful that the majority of their puppies get rehomed either through former buyer referrals or to returning customers. They also stand out because they can deliver puppies to owners unable to make the drive to their property.
LaPark can either fly their puppies from Philadelphia airport or meet you there. They are also within driving distance of:
If asked, they can deliver to your door. But keep in mind these transportation services incur additional fees you'll need to agree with LaPark.
Contact LaPark Cavaliers
4. Chantal's Bouvier
No list of Cavapoo breeders in Pennsylvania would be complete without mentioning Chantal's Bouvier.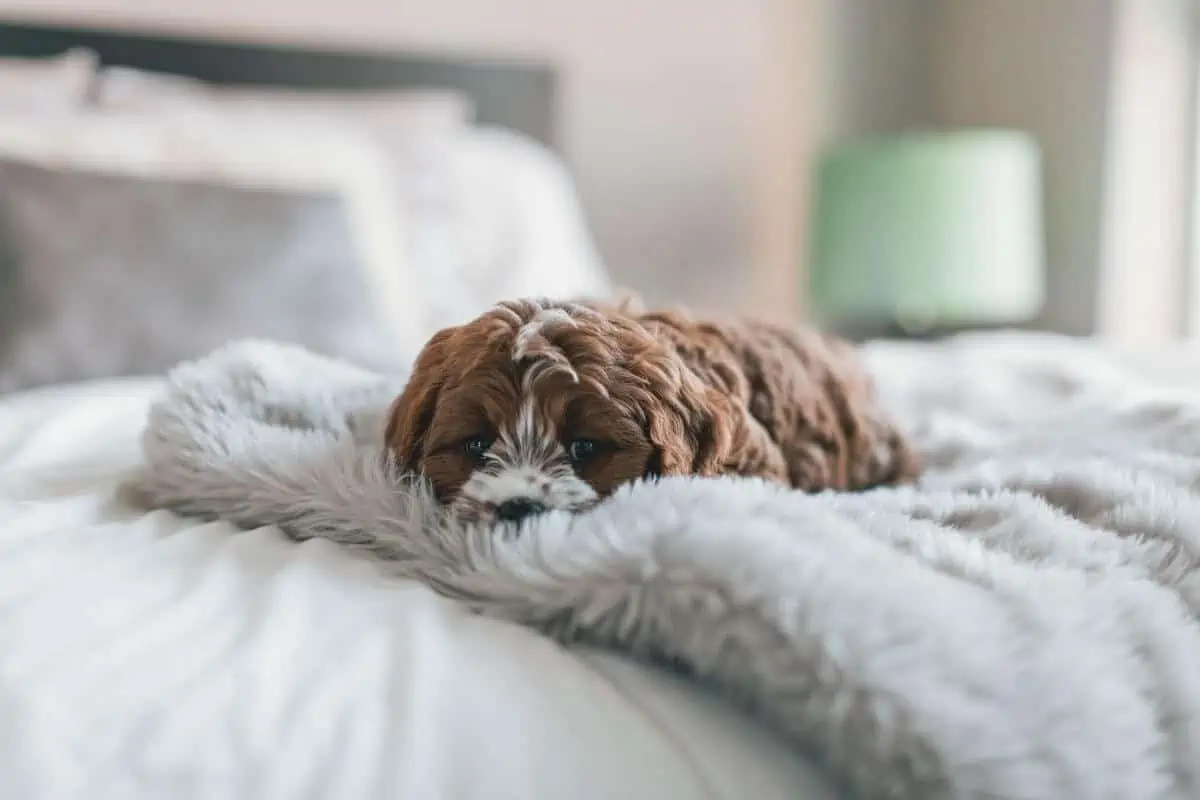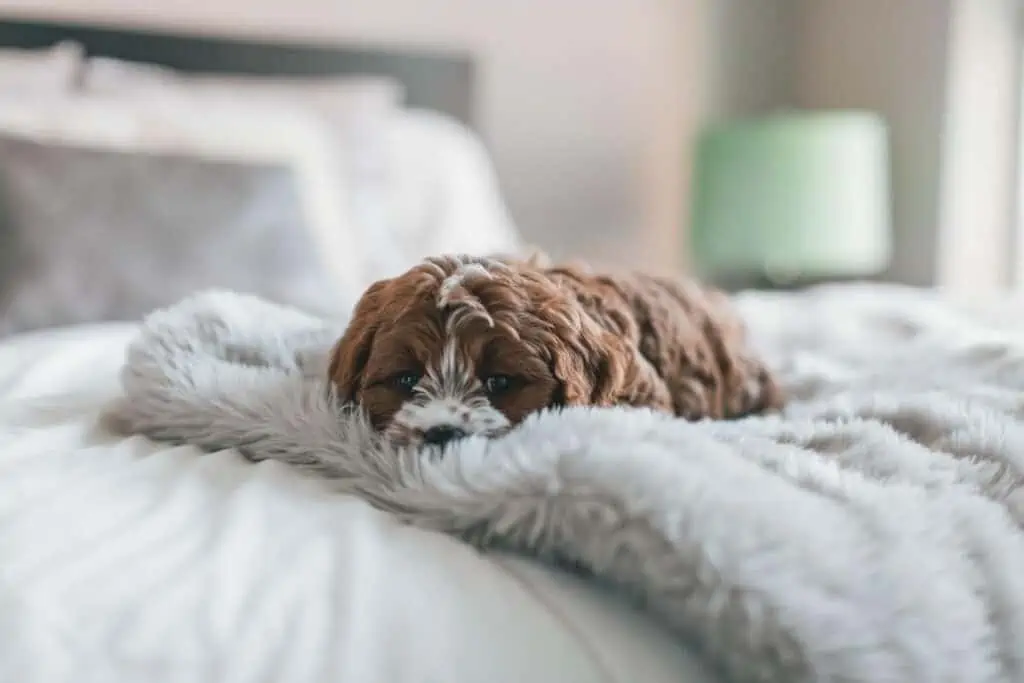 All of these dogs are of excellent quality. They're FCI registered, meaning they meet a high international kennel standard even before breeding. Chantal Bovier then screens all its dogs to eliminate genetic conditions from their Cavapoo puppies.
Many of their dogs are show standard, and so are their puppies. They routinely feature in magazines as the example other breeders get held to.
Puppies born at Chantal's Bouvier receive a thorough vet check, complete vaccination, and all appropriate certificates before their rehoming. The breeder begins a deworming process and sends owners home with more deworming care to help the puppy transition to life away from their mother.
They also issue you with a health guarantee for your new puppy.
Chantal Bouvier's Cavapoos come in many different colors. There's a comprehensive dog catalog to help you choose something that appeals to you. But the breeder also works with you to find an appropriate puppy for your family in temperament as well as color.
They offer several optional services for new owners once the adoption is complete, including advice on Cavapoo care, grooming, and training. In addition to these, they ship their dogs worldwide, so purchases aren't restricted to the Pennsylvania area.
Occasionally they have adult dogs available for dog owners looking for a slightly older dog. Typically, these are dogs retired out of the Chantal Bouvier breeding program after several years, so their quality is assured.
Contact Chantal Bouvier
5. Whistle Hill Cavapoos
Finally, Whistle Hill is a Cavapoo breeder in Pennsylvania that specializes in small to medium-sized dogs.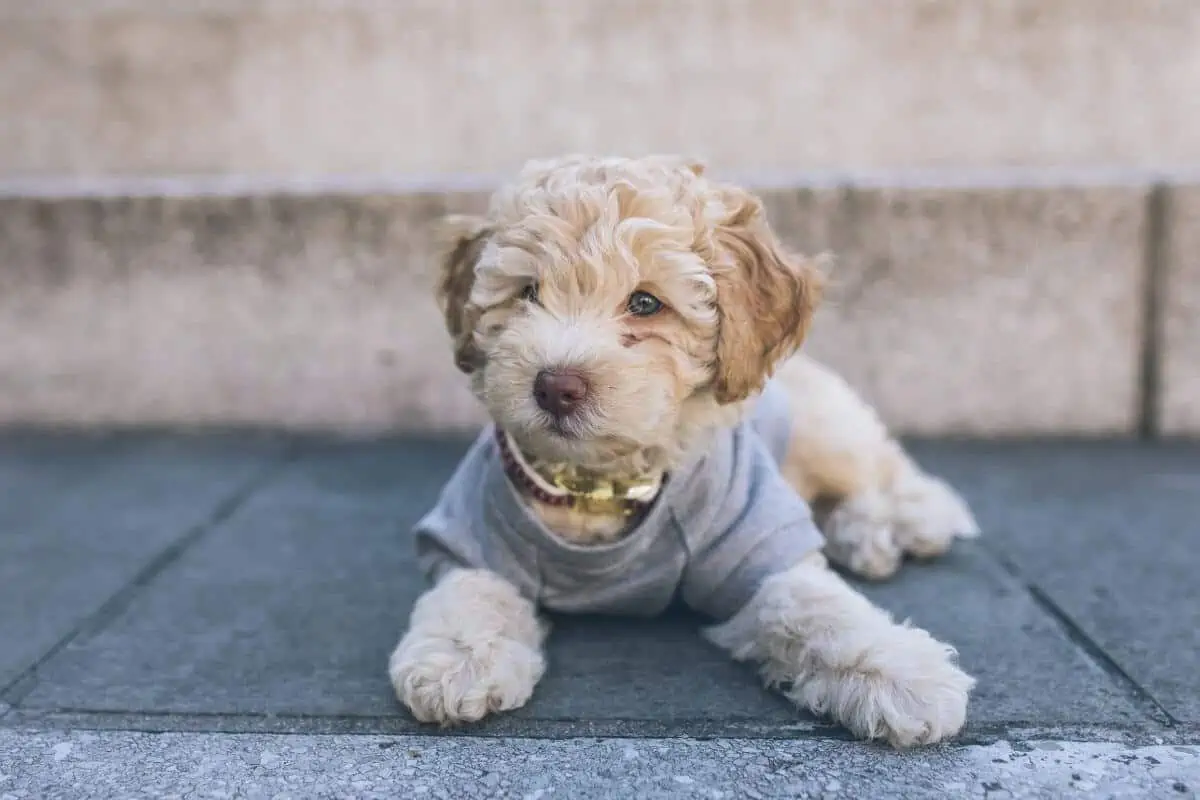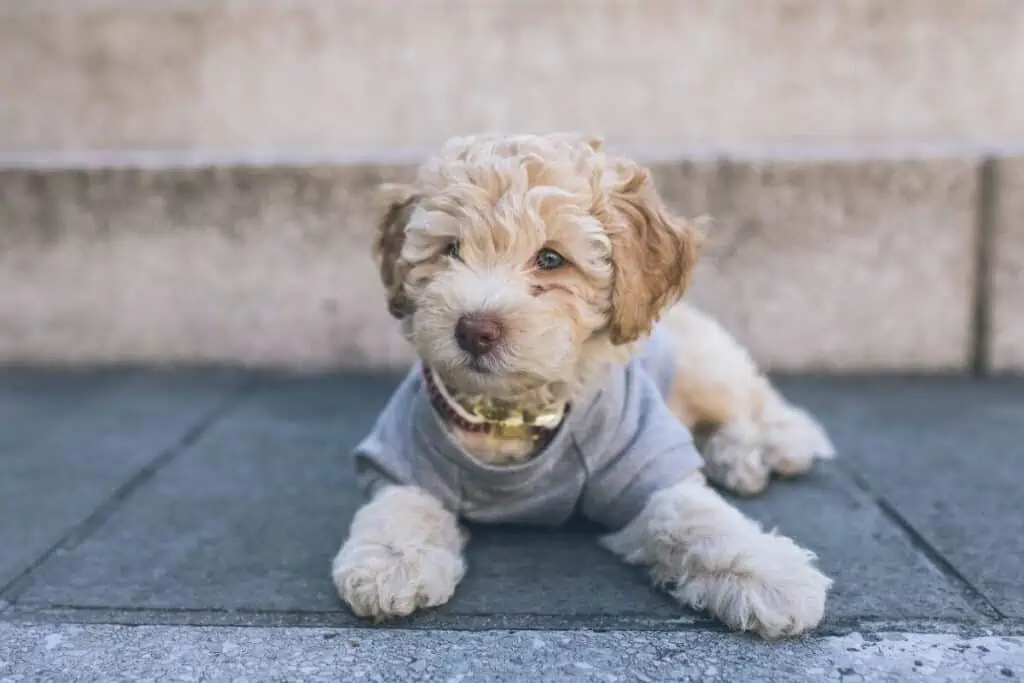 They take breeding extremely seriously and run comprehensive screening tests on all their dogs to eliminate any genetic conditions. They are also transparent about their breeding process, from the tests they run to the food they give their dogs.
It's a family-run business that treats its dogs as part of the family until they can be adopted into your home. That ensures you bring home a well-adjusted, sociable dog that takes everything from strange people to sudden noises in stride.
They have a five-star rating from the American Canine Association and extensive customer testimonials and referrals.
Contact Whistle Hill Cavapoos
Final Thoughts
This list of Cavapoo breeders in Pennsylvania only scratches the surface. Several highly reputable breeders prioritize their Cavapoos' health and sociability.
That can feel daunting for anyone researching local breeders. So take your time, and never hesitate to ask questions of a potential breeder. The best ones are always eager and willing to tell you anything they can about their dogs.
Hopefully, this list helps narrow down your selection and find the Cavapoo puppy that's right for you.