4 Best Cavapoo Breeders in Texas (2023 Update)
Cavapoos, mixed between a Cavalier King Charles Spaniel and a Miniature or Toy Poodle, are among the country's most popular hybrid dog breeds, best known for their outgoing and friendly temperaments, making them a go-to hypoallergenic pet for families.
If you live in Texas, you can find plenty of places offering Cavapoo puppies for sale. However, if you're having trouble finding reputable ones and avoiding puppy mills, I can help you simplify your search for the best Cavapoo breeders in Texas through this extensive guide.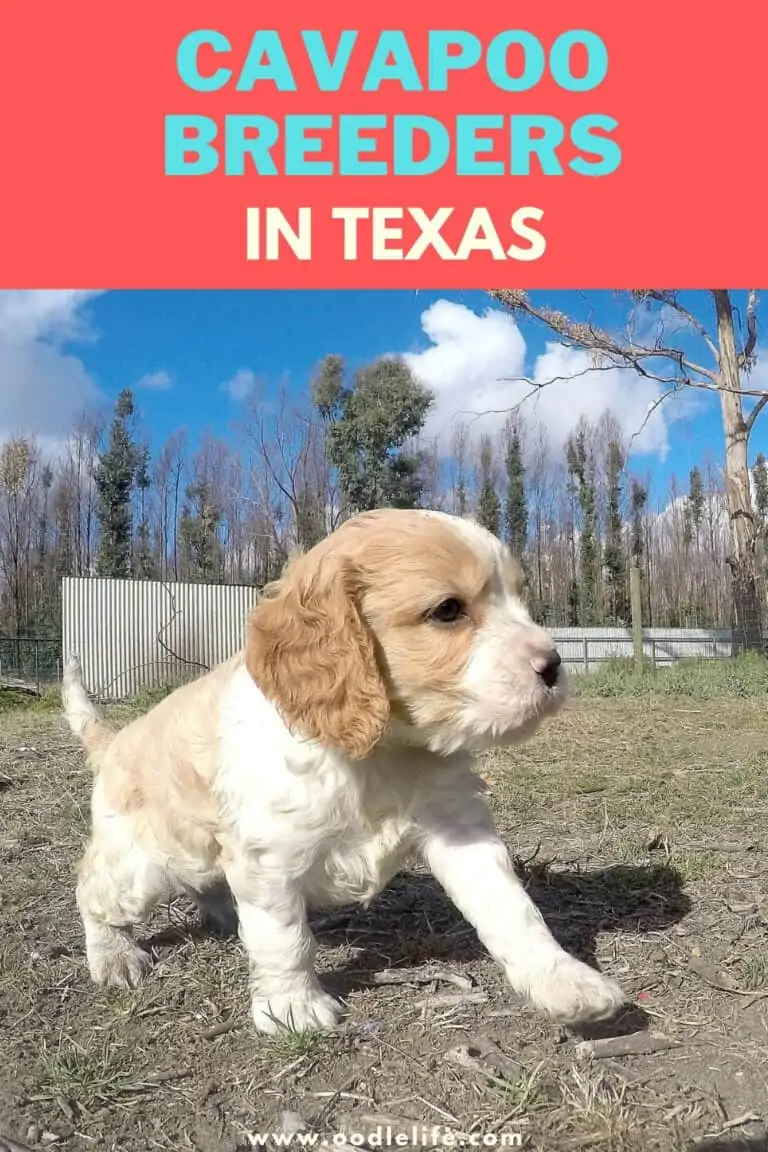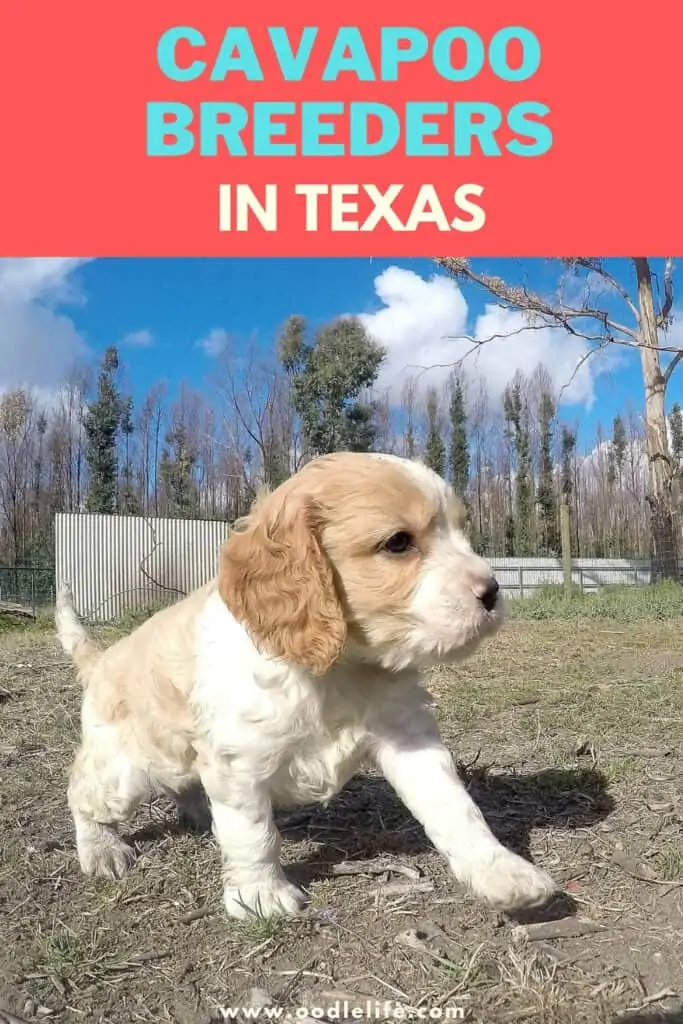 Best of 2023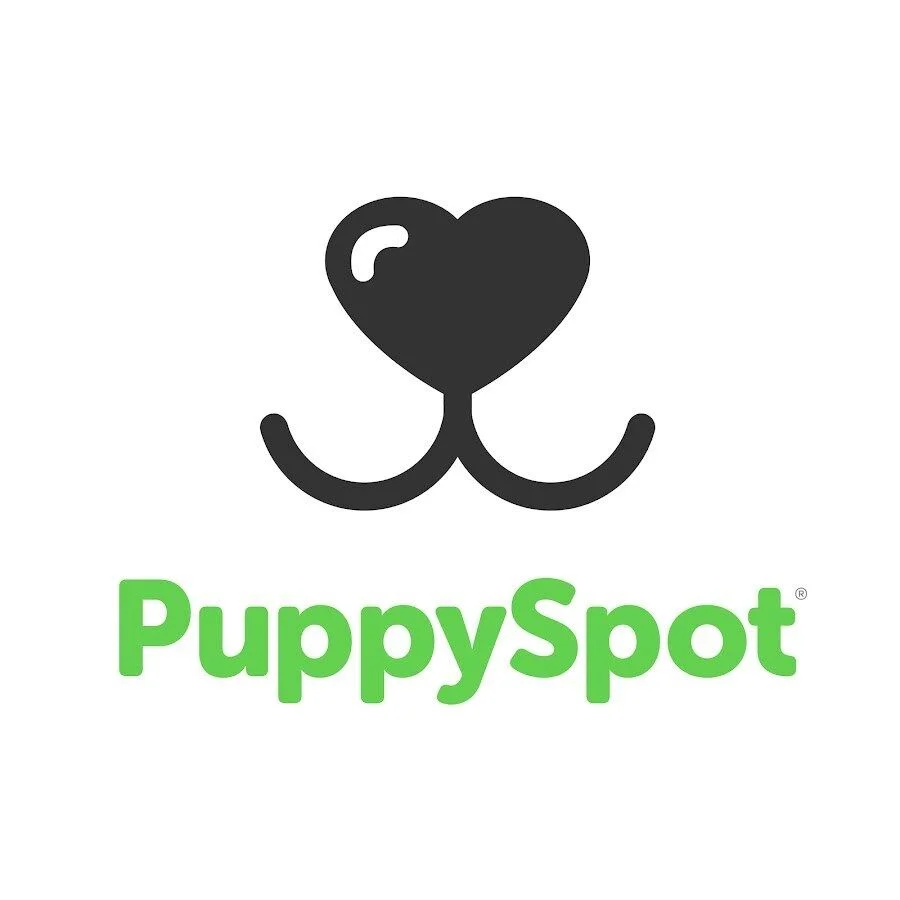 PuppySpot Adoption
PuppySpot is a reputable dog marketplace where you can browse and find compatible puppies right from the comfort of your home. They have placed over 200,000 puppies into homes in the US!
See Puppies and Save $50
Faith, Love, and Doodles
If you live near the Dallas-Fort Worth area, the first option I recommend for anyone seeking a great Cavapoo breeder in Texas is Faith, Love, and Doodles, located in Godley. They're a small, home-based breeder, complete with an indoor puppy nursery. They also specialize in breeding Goldendoodles and Sheepadoodles.
Each F1, F1B, and F1BB Cavapoo puppy comes with a two-year health guarantee and goes home with up-to-date vaccinations and deworming. Additionally, they begin litter training their pups when they're 3.5 weeks old.
They post updates about their available puppy litters on their main website and Facebook. Contact them via email or a text message if you're interested in their puppies or have any questions about their services.
Breeder Details
Phone: 325-320-1026
Email: faithloveanddoo[email protected]
Facebook: https://www.facebook.com/faithloveanddoodles/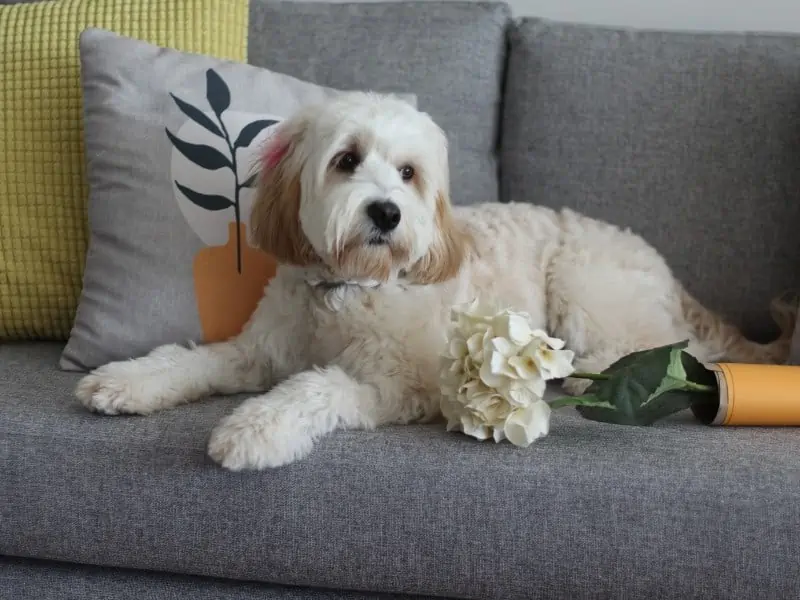 Morning Side Cavapoos
Another excellent option that I consider a great Cavapoo breeder in Texas is Morning Side Cavapoos in McGregor. They have plenty of acres of farmland for their Cavapoo adults and puppies to get fresh air and exercise.
All puppies have one-year health guarantees against life-threatening hereditary defects, including:
Heart issues
Kidney issues
Liver issues
Syringomyelia
Degenerative eye issues, like Progressive Retinal Atrophy
Their Cavapoo puppies are usually ready to go to their new homes when they're eight weeks old. They recommend picking up the puppy in person over shipping them. The total cost of their puppies, regardless of their color and size, is $2700 per pup.
It includes a $100 application fee and a $600 deposit for their reserved list.
Breeder Details
Cariad Doodles
Cariad Doodles is a family-owned and operated Cavapoo breeder stationed in La Coste, Texas. They raise their puppies on a spacious ranch and give them extra attention and socialization weeks before sending them home to their new families through Early Neurological Stimulation and Early Scent Introduction. They also breed hearty Bernedoodles and Pyredoodles.
Their breedable parents undergo several health checks before having their litters, including OFA cardiac, eye, and patella tests.
If you're interested in any of their puppies, you can send them a $500 non-refundable deposit to hold one for you. They typically let people on their waitlist pick a puppy when they're six weeks old before taking one home at eight or nine weeks of age.
Each puppy goes home vaccinated and microchipped. In addition, the pups have two-year health guarantees for congenital health issues.
Breeder Details
Phone: 801-898-7486
Email: [email protected]
Facebook: https://www.facebook.com/CariadDoodles/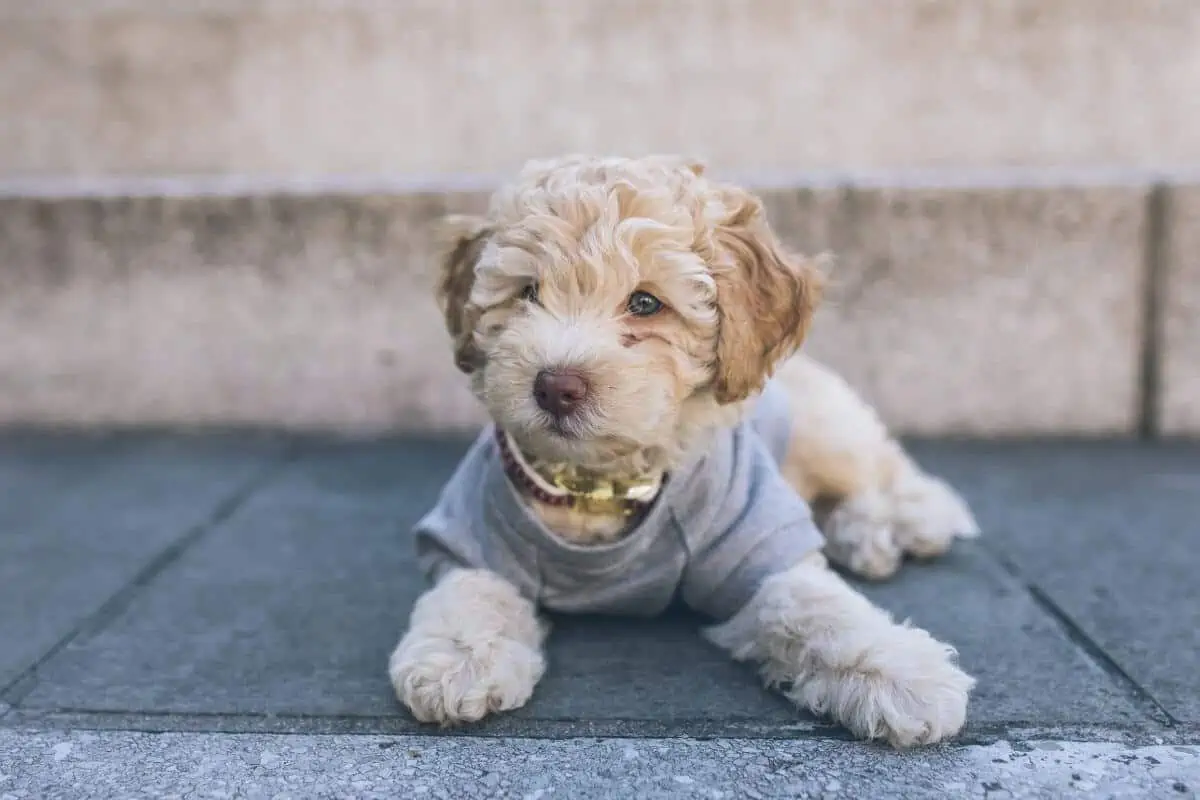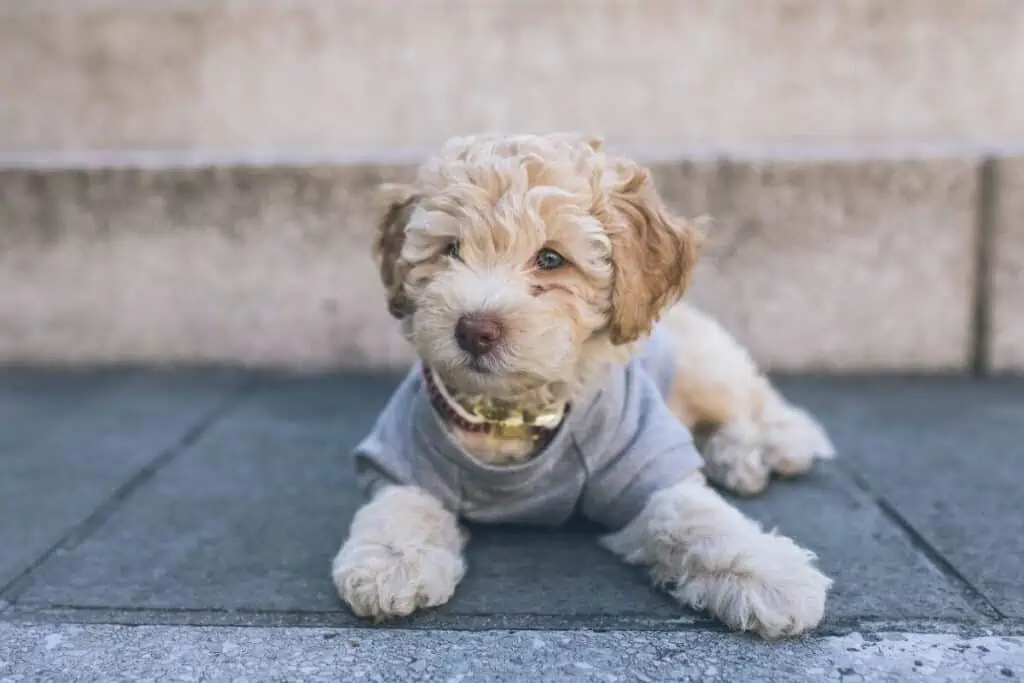 The Dood Ranch
If you're looking for a Cavapoo breeder in Texas, near Dallas and Fort Worth, consider reaching out to The Dood Ranch at Weatherford. They prioritize their puppies' health and socialization from day one, letting them get accustomed to interacting with people, children, and other dogs on their property.
Although they specialize in breeding Merle Cavapoos, Bernedoodles, and Goldendoodles, many pups in their litters come in a wide selection of coat colors. In addition, their puppies go home with two-year health warranties for hereditary health problems, and they undergo training to use the doggy door to prepare them for using the bathroom outdoors.
All applicants must send a $400 non-refundable deposit if they're interested in a puppy. Puppies are ready to go to their new homes, vaccinated and dewormed when they're eight to ten weeks old. If you have any questions about their application process, contact them via phone or text.
Breeder Details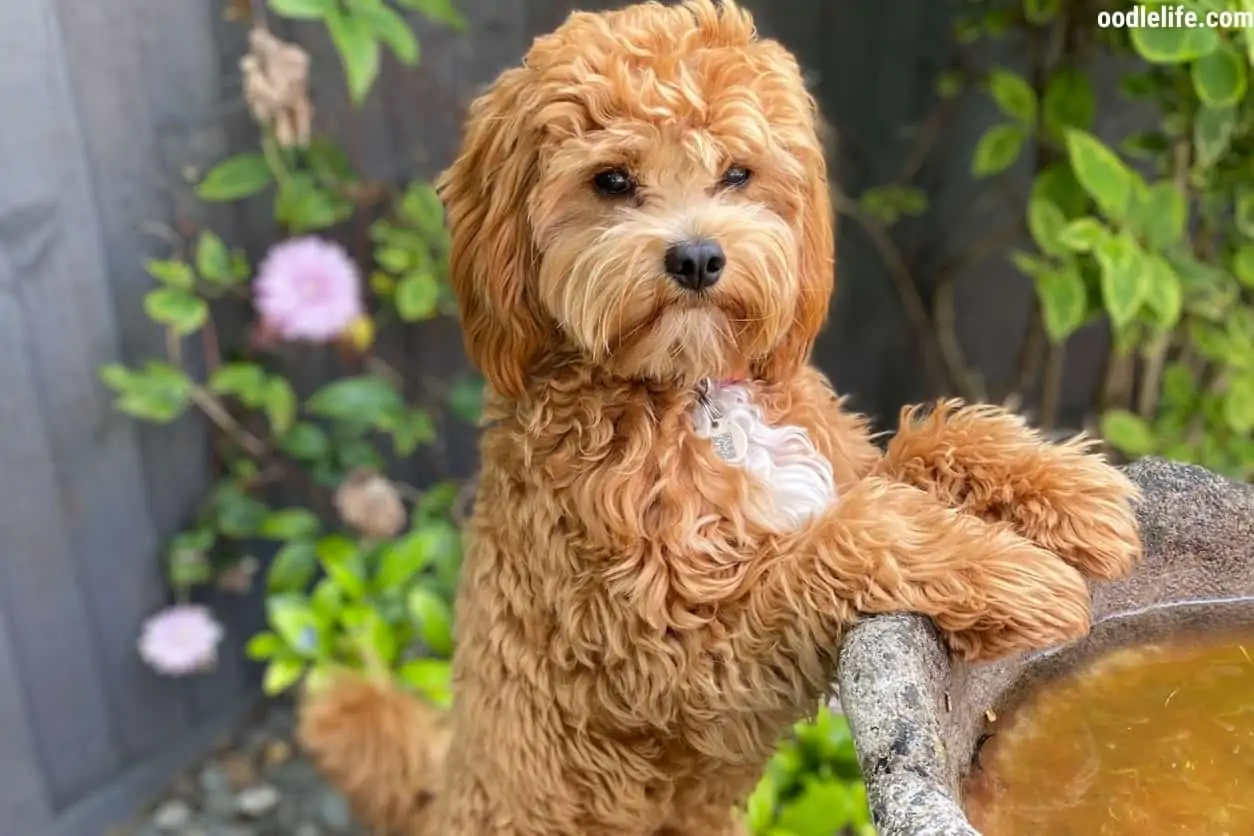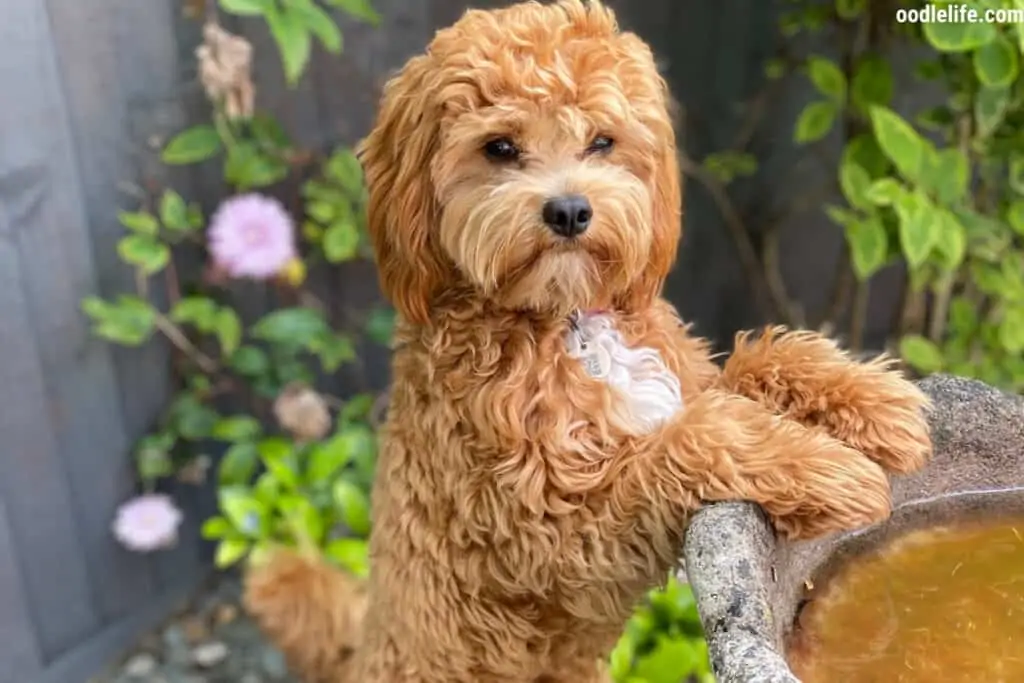 Things To Consider When Choosing a Cavapoo Breeder in Texas
Choosing a Cavapoo breeder in Texas can be overwhelming if you don't know how to identify them from untrustworthy ones. Here are a few factors that I recommend considering during your search for Cavapoo puppies near you.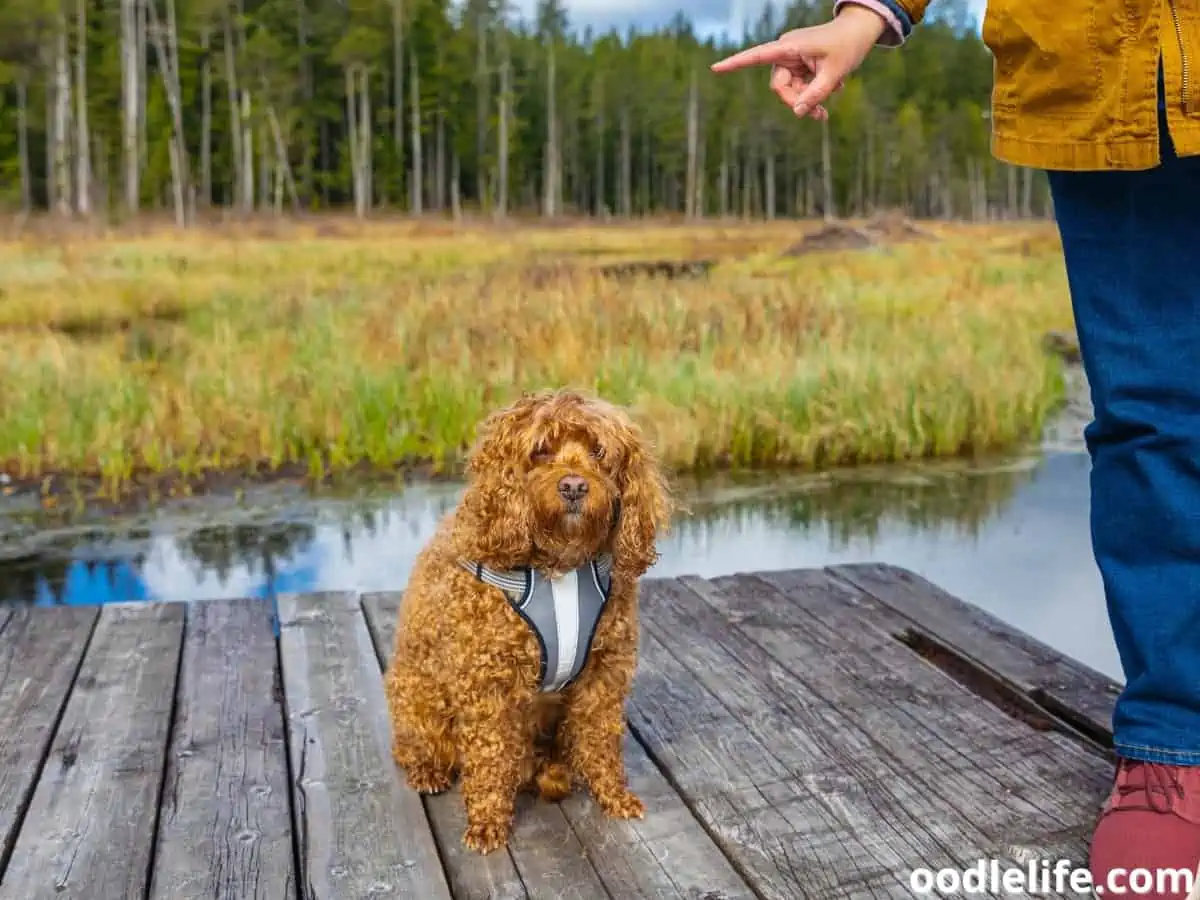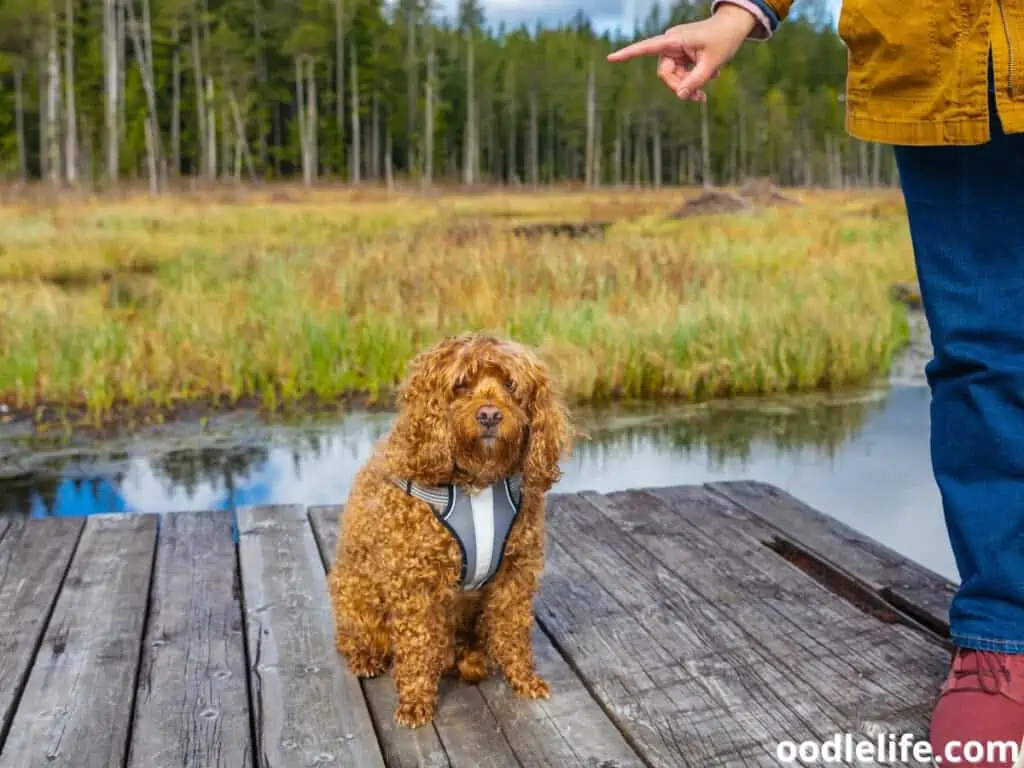 Experience and Knowledge of the Breed
A reputable Cavapoo breeder in Texas should have plenty of experience working and caring for this hybrid breed. They should be able to answer all of your questions if you're a first-time owner interested in learning more about keeping a Cavapoo in top condition.
Pricing
The cost of a puppy is another factor to consider when choosing a Cavapoo breeder in Texas. Most Cavapoos cost over $2000, depending on where you look. In addition, a Cavapoo's coat color, health coverage, and generation can impact its price.
If you see any puppy listings with below-average prices, avoid them because they might be backyard breeders.
Health Prioritization
Cavapoo puppies from reputable breeders undergo thorough health and temperament checks and genetic testing for breed-specific hereditary issues, including BAER and CAER testing. They also ensure that each puppy receives up-to-date vaccinations and deworming before going to a new home, as well as health guarantees and health records in their contract.
I recommend seeking out breeders offering puppies with health guarantees for life-threatening congenital issues, including:
Syringomyelia
Progressive Retinal Atrophy
Hip Dysplasia
Patella Luxation
Mitral Valve Disease
They Prioritize Screening Every Applicant for Their Puppies
When a reputable Cavapoo breeder in Texas sets up an online application for their puppies, they want to ensure that the applicant interested in a puppy is the right fit for them.
Many application forms ask applicants about their home environment, how much time they'll spend with their puppy daily, and their experience with pets.
Some breeders might conduct phone interviews to answer additional questions for potential new owners.
Litter Availability
Whenever I'm looking for a qualified Cavapoo breeder, I check how many litters their dogs produce each year. Reputable breeders usually produce one to two litters per year to ensure that each puppy gets attention and their mothers get plenty of rest.
Final Thoughts
Finding a qualified, reputable Cavapoo breeder in Texas can be time-consuming for new dog owners, but it's worth it if you're eager to find a friendly and healthy puppy.
Consider finding one who's willing to answer all of your questions, prioritizes their puppies' health, and continues to give you updates and insight, even after taking your Cavapoo home.