5 Best Cavapoo Breeders in Utah (2023 Update)
Cavapoos make wonderful pets because they're friendly and love playing with children. To bring one home, you must research adequately to identify a reliable source. There's no shortage of Cavapoo breeders today, but many aren't trustworthy.
Trustworthy breeders offer health guarantees for their puppies and welcome visitors to their facilities to see how they nurture them.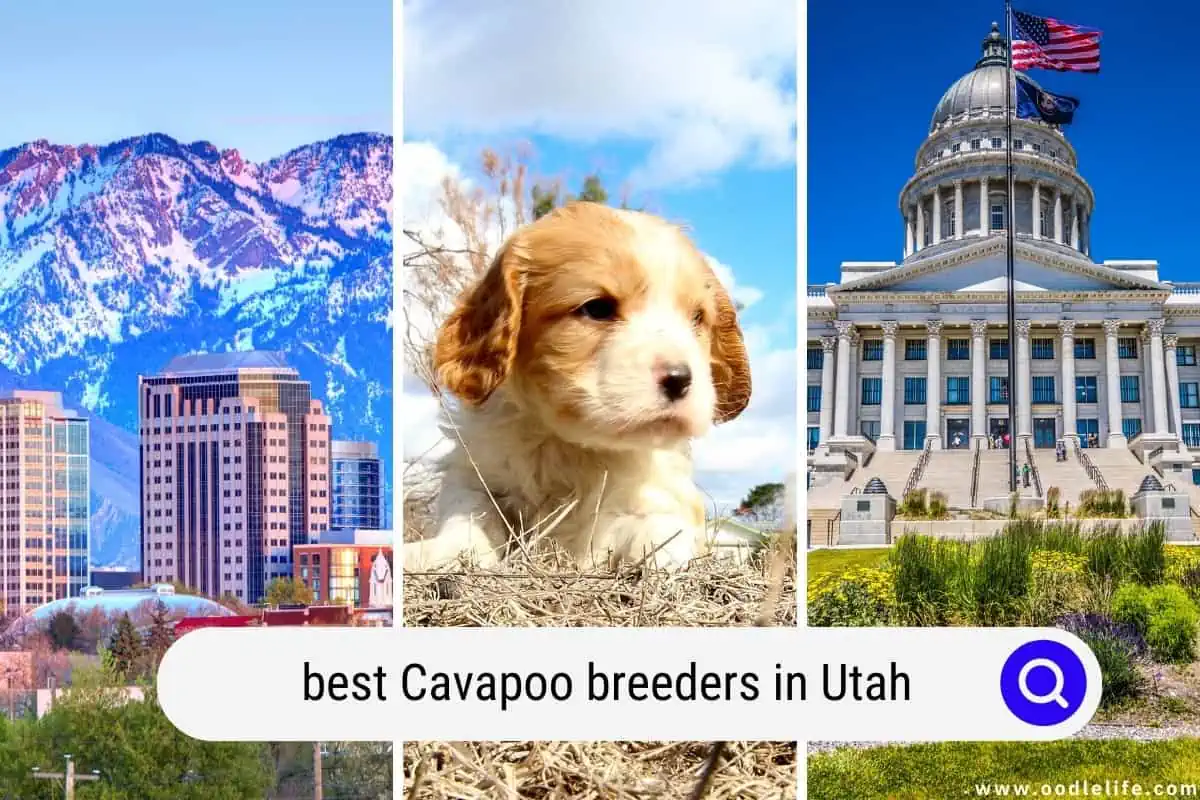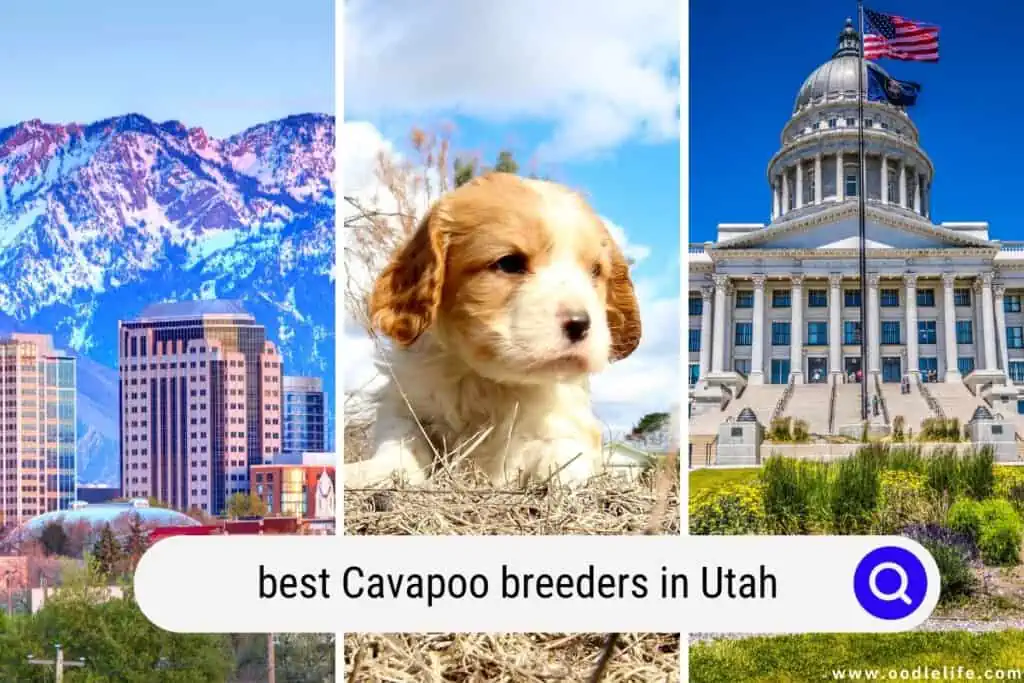 $300 2023 Discount!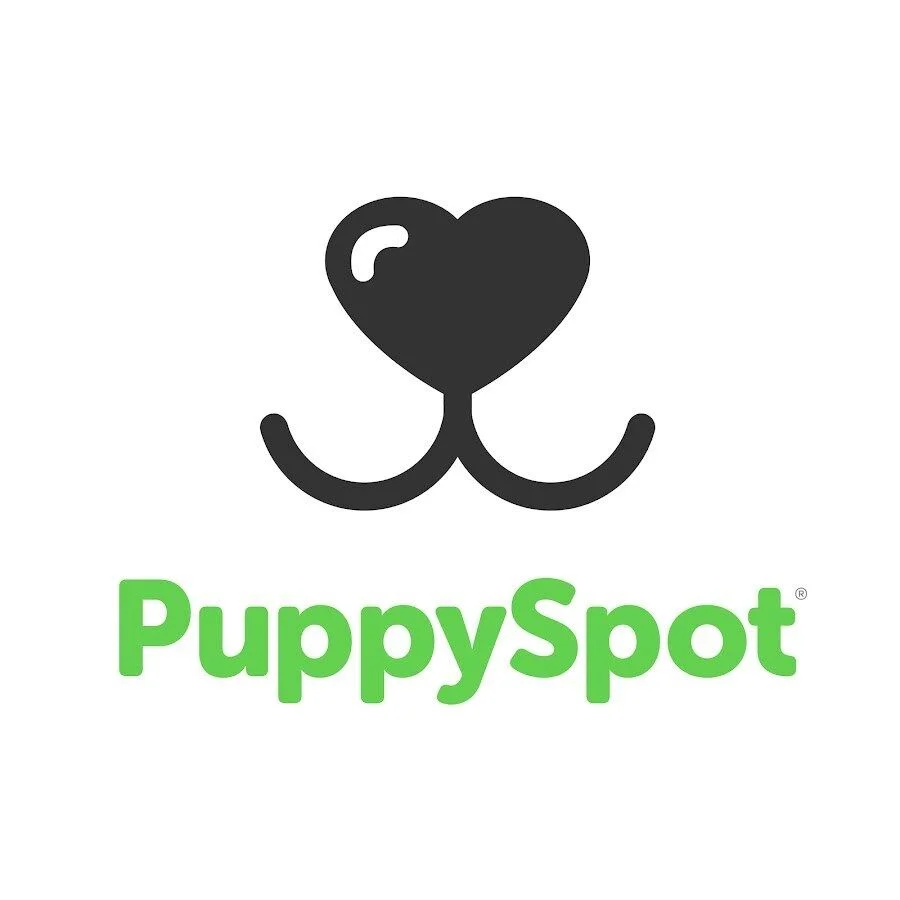 PuppySpot Adoption
PuppySpot is a reputable dog marketplace where you can browse and find compatible puppies right from the comfort of your home. They have placed over 200,000 puppies into homes in the US!
Click through and use the code PUPPY300 for $300 off any puppy adoption.
See Puppies and Save $300
Read on to discover the best Cavapoo breeders in Utah who have built a reputation for producing healthy puppies.
1. Destination Doodles
The breeder focuses on researching the ins and outs of Cavapoo breeding. They nurture all their puppies in a family home, giving them all the care and attention they deserve. Destination Doodles is unique because they only produce what they can comfortably care for.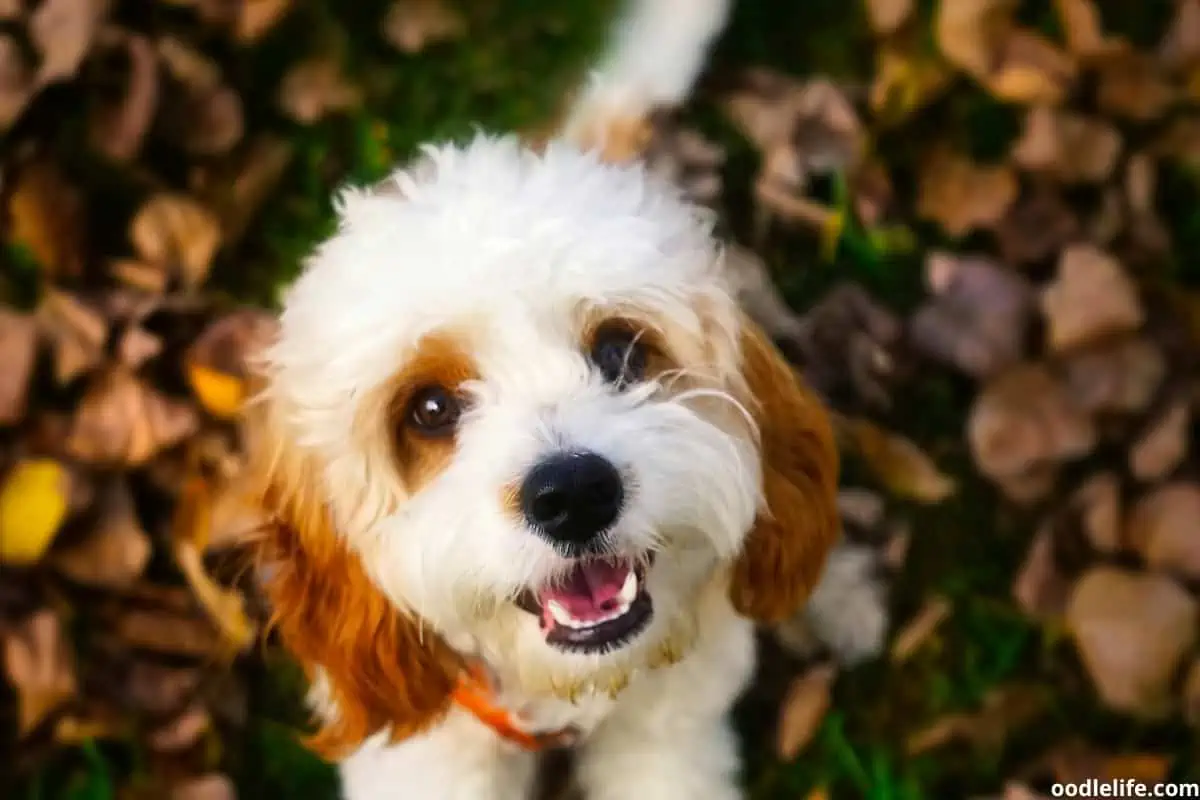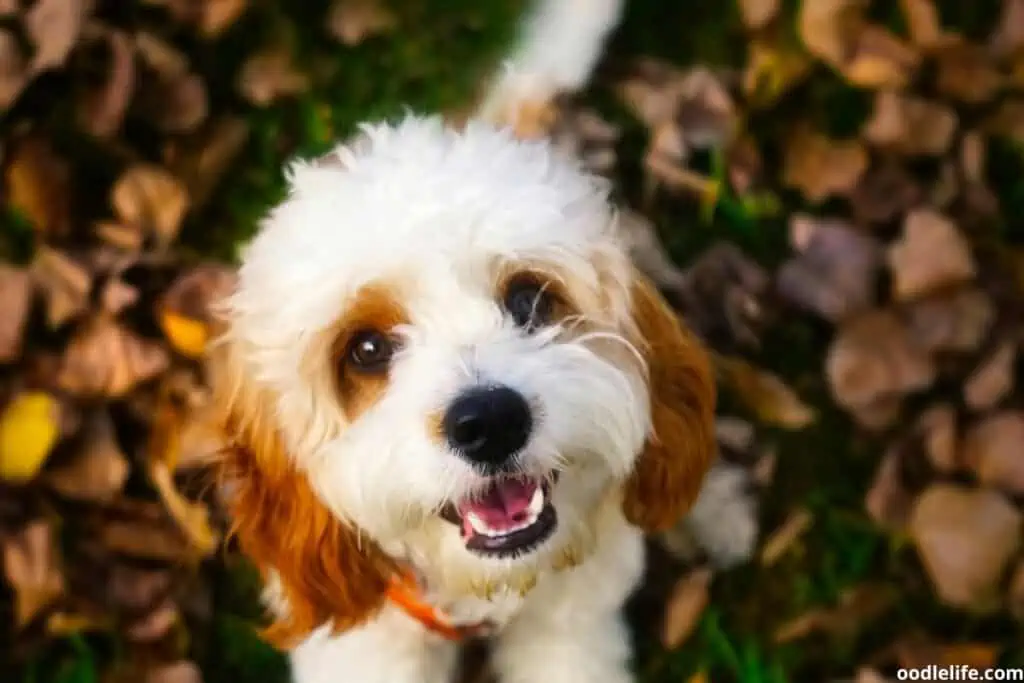 They take great pride in knowing that their puppies leave their facility as perfect family pets who only bring warmth and companionship to their adoptive parents. Every family member plays a crucial role in ensuring the well-being of the puppies. Destination Doodles prepares each puppy for its new home by introducing potty and crate training basics.
They use the Puppy Culture Protocols to nurture each puppy in the facility. The professional, scientifically-proven training program begins at birth and profoundly affects the puppy's future intelligence, behavior, and health.
All their breeding dogs undergo extensive screening for genetic defects. It ensures they conform to industry standards and eliminates the possibility of their puppies causing problems later in the future. That should be a top priority for anyone looking to own a dog because an unhealthy puppy might cost you a great deal with costly vet care.
Destination Doodles put in a lot of effort before breeding to ensure their litter only has healthy, intelligent, and beautiful puppies. The breeder introduces each puppy to early socialization, allowing them to explore distinct situations.
They utilize early neurological stimulation to boost each puppy's immune system. The breeder can only release their puppies to prospective adopters once they've been dewormed, vaccinated, and vet-checked.
Breeder's Details:
2. Kendell Creek Puppies
Kendell Creek Puppies focuses on producing healthy Cavapoo puppies. They prioritize their puppies' growth and dispositions. The puppies receive individualized attention from the moment they're born.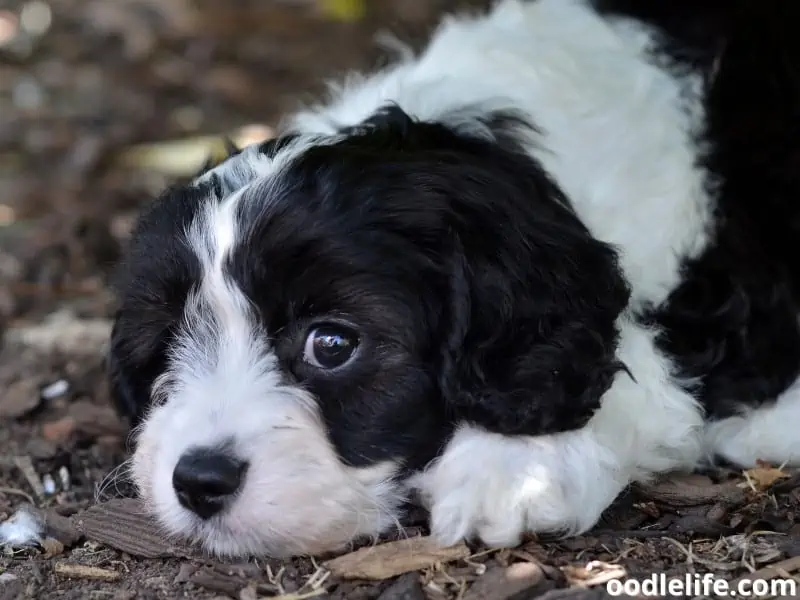 Kendell Creek Puppies rear the puppies in a family home, which means they're adequately socialized. You may expect them to be friendly and adjust to new environments without difficulties. Before they make the puppies available for adoption, each dog will have had their initial vaccines, dewormed, and examined by a licensed veterinarian.
The breeder's reputation speaks volumes about their attention to detail when selecting breeding dogs. They only admit dogs from respectable pedigrees into their program and subject them to a vet's examination to ascertain that their hips, hearts, and eyes are healthy enough.
Furthermore, each parent dog must pass DNA testing to verify they're free of genetic conditions such as hip and elbow dysplasia. If you wish to adopt a puppy, you'll need to fill out an application form to secure a spot on their waiting list.
Breeder's Details:
3. Hearts Full of Puppies
Since its inception, Hearts Full of Puppies has been producing healthy and intelligent puppies. They use early training and socialization practices to guarantee that each puppy gets the best possible start in life. A bigger part of their training adheres to the Puppy Culture program, continuing until the puppies find a suitable forever home.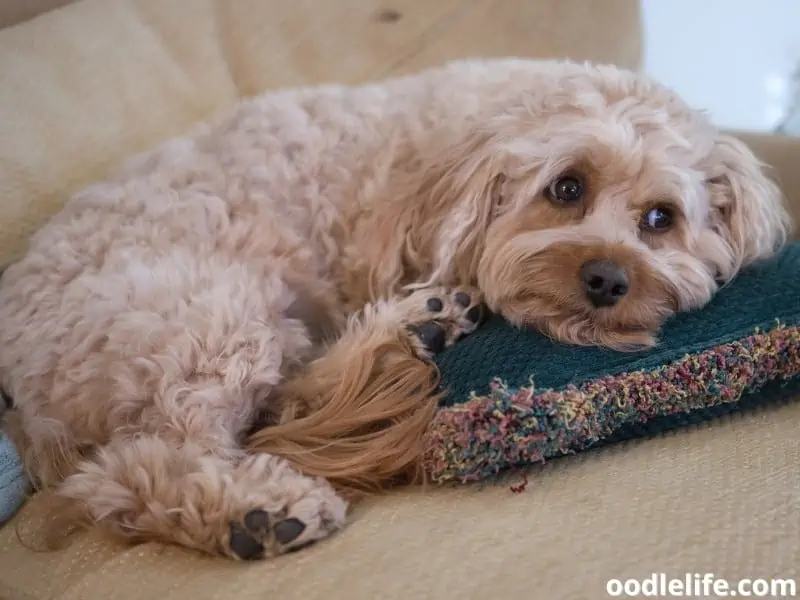 They strive to limit their breeding program's size to ensure they afford their puppies the best care and attention. Since their objective is to find suitable homes for their puppies, they place a lot of importance on selecting prospective adopters. They interview each family to determine whether they're ideal for a particular puppy's temperament.
If you wish to buy a Cavapoo from them, you'll need to confirm whether they have puppies available for adoption because their waiting list tends to fill up quickly. You'll also need to make an upfront payment to reserve a puppy. They regularly update their website with the progress of their current litter.
Puppies are only released to their new homes when they're eight weeks old and vet-checked. Your puppy will also come with up-to-date vaccination and deworming records. Their puppies begin human socialization from the moment they're born.
At the age of three weeks, the breeder exposes the puppies to different sights and sounds. That guarantees they mature into well-rounded, socially-adjusted adults.
Each breeding parent is subjected to OFA and breed-specific DNA testing to lessen the likelihood of their offspring having genetic abnormalities. Each puppy comes with a 2-year health guarantee.
Breeder's Details:
4. Cradle of Love Cavaliers
Cradle of Love Cavaliers has been a reputable breeder for over 20 years. Their sole mission is to produce healthy, high-quality, and ethically bred puppies. Since they aim at producing superior offspring, they exercise caution when choosing breeding dogs.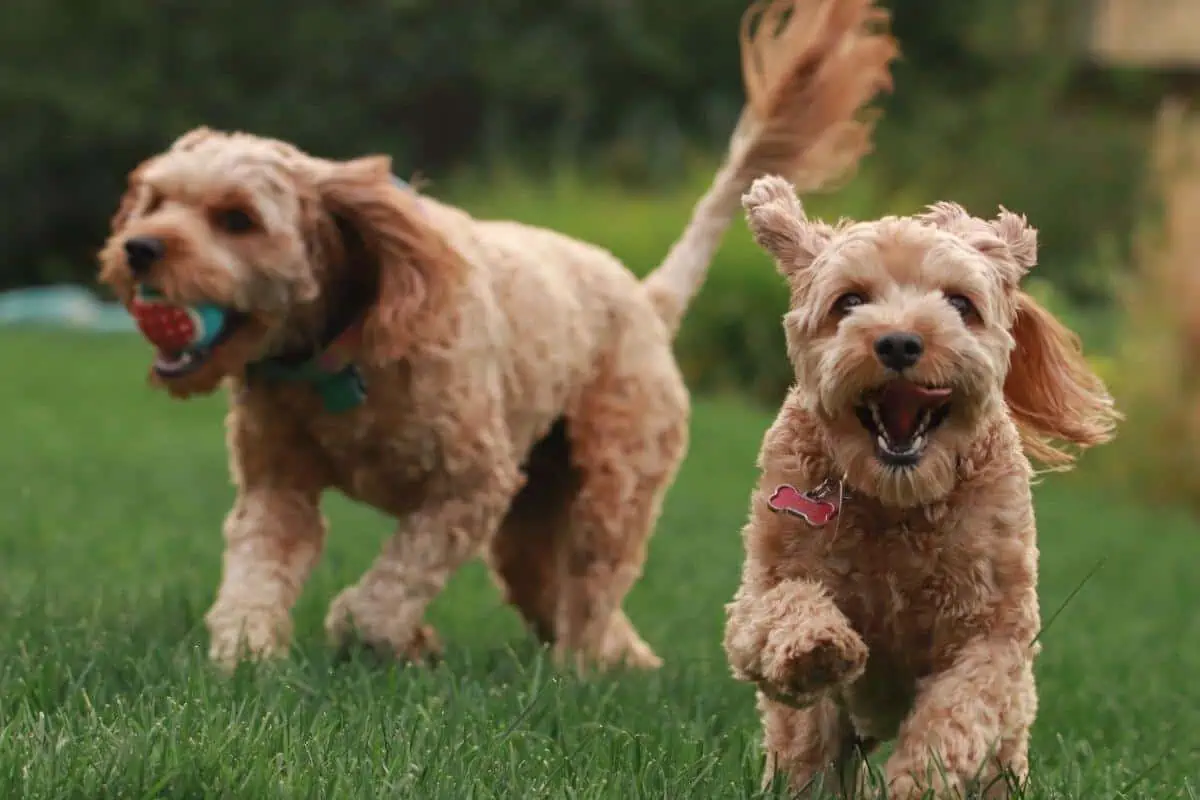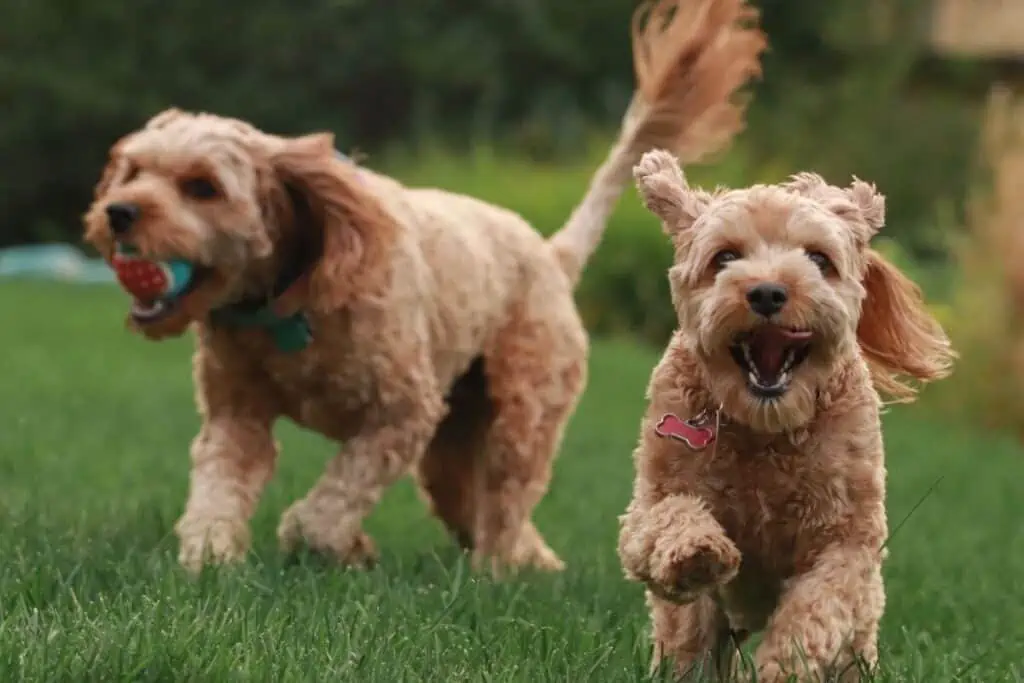 They only admit dog parents who have experts' clearance for genetic conditions. Furthermore, they use the most recent advancements in veterinary research, guaranteeing that their puppies are the best representatives of the breed.
Cradle of Love Cavaliers assures that their puppies will be healthy, have pleasant temperaments, have high intelligence, and unique colors. They afford each individualized adoption care and attention to match the right puppy with the right family.
Before the breeder releases a puppy to their new home, it'll already have its first vaccination and deworming shots. The breeder permits potential adopters to visit their facility and choose the most appealing puppy.
Although their waiting list tends to fill out very fast due to high demand, you can still secure a spot if you pay in advance. You should also review their website for updates on available puppies.
Breeder's Details:
5. Grace's Puppies
Grace's Puppies prioritizes quality over numbers. They have a stellar reputation because they only use tested-and-proven practices while raising their puppies and only retain dogs with the best genetics. They mainly focus on producing Cavapoos, Bernedoodles, and Goldendoodles.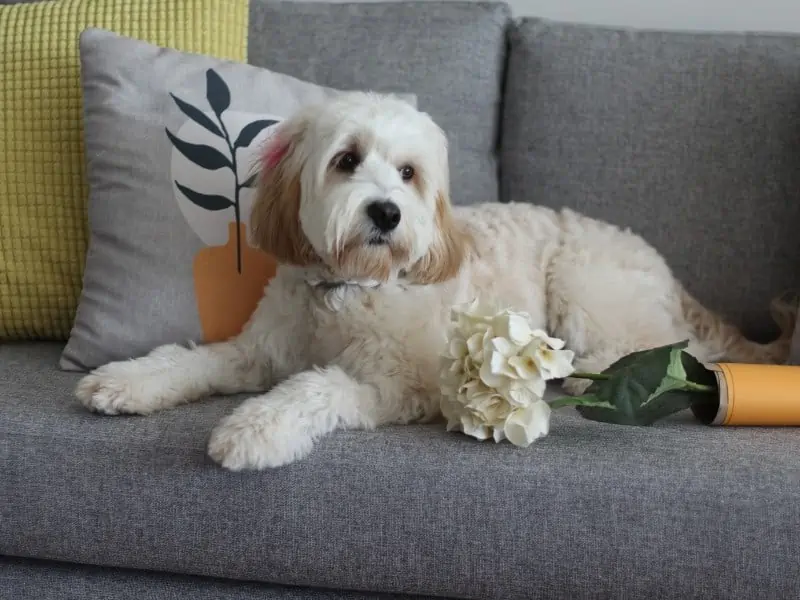 The breeder conducts genetic testing on all the breeding parents. In addition, each parent has their eyes, hips, and heart examined by a certified vet to ensure they're in perfect condition.
Before being put up for adoption, Grace's Puppies introduces each puppy to crate and potty training. The puppies also get a chance to socialize with humans and other animals. They're subjected to various stressors, such as sights and sounds, to facilitate a perfect transition into their new homes.
They also provide all adoptive families with lifetime support.
Breeder's Details:
Final Thoughts
The Cavapoos make great pets since they're friendly and affectionate. They may be small in stature, but their sweet temperament, loyalty, and intelligence make them a perfect addition to any family.
When looking for Cavapoo breeders in Utah, working with someone honest and open to answering questions is essential. In addition, don't be reluctant to inquire about the puppy's health and ancestry. We hope our guide on the best Cavapoo breeders in Utah will help you land a healthy and happy puppy.