SpiritDog Training Review Strengths and Weaknesses
So you've decided you want to send your dog through a training program. That's a pretty exciting step for you and your dog. So the question is whether a program like SpiritDog Academy is the right fit for your dog.
I did a ton of research to find the right program for my dog and came across the SpiritDog website. I was a little skeptical about a virtual training program, but after reading SpiritDog training reviews, I decided to try it since being completely virtual hasn't stopped us yet.
Sale Offer!
SpiritDog Training Ultimate Puppy Bundle
For a limited time you can get the ultimate puppy bundle from the online dog training platform with over 60,000 members that helped Max become the wonderdog.
Pros:
Includes Training Habits & Rewards Mini-Course

Attention Booster

Hyperactivity Helper

Stop Jumping Mini-Course

Separation Anxiety Solutions

And more!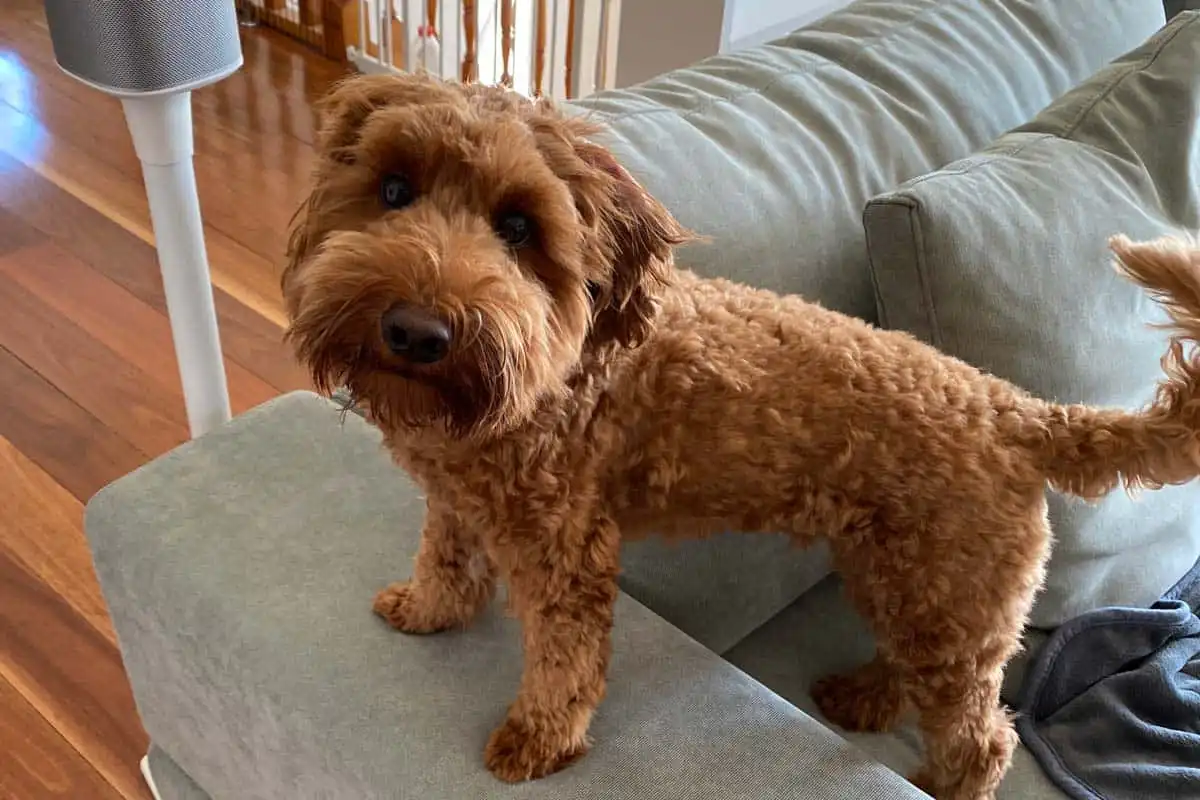 We earn a commission if you make a purchase, at no additional cost to you.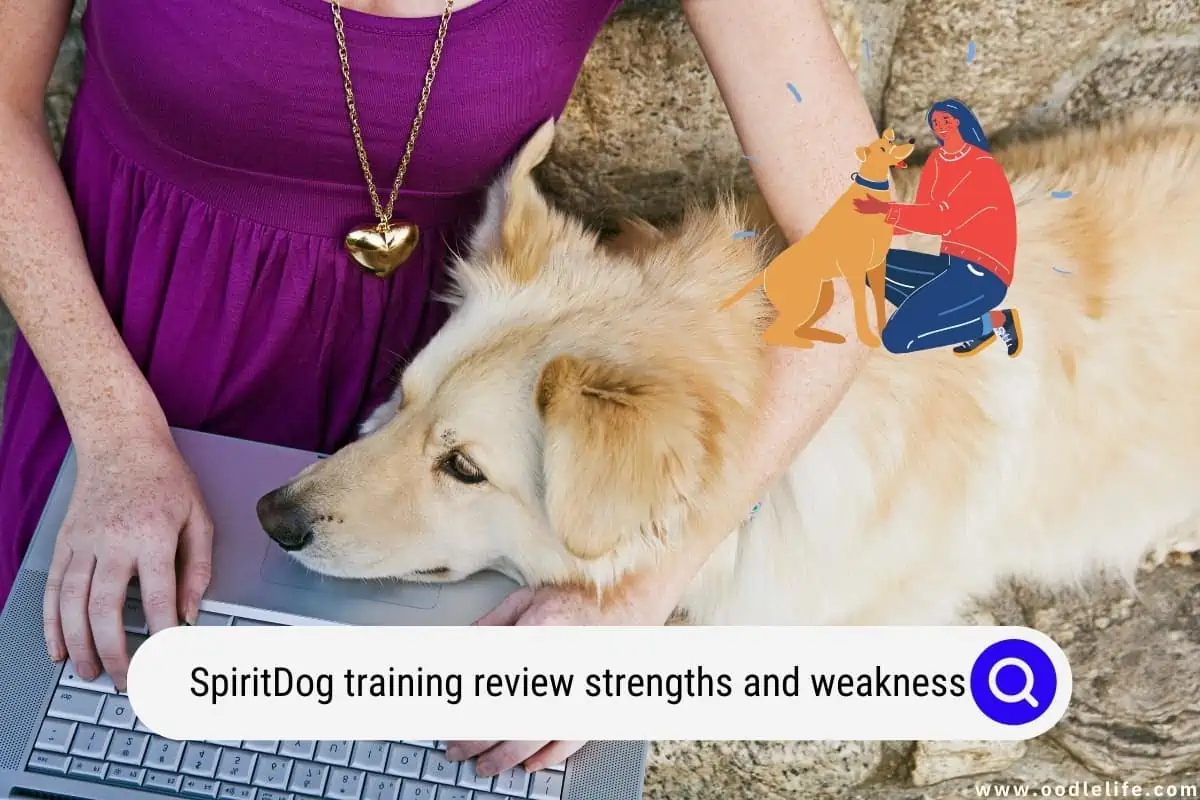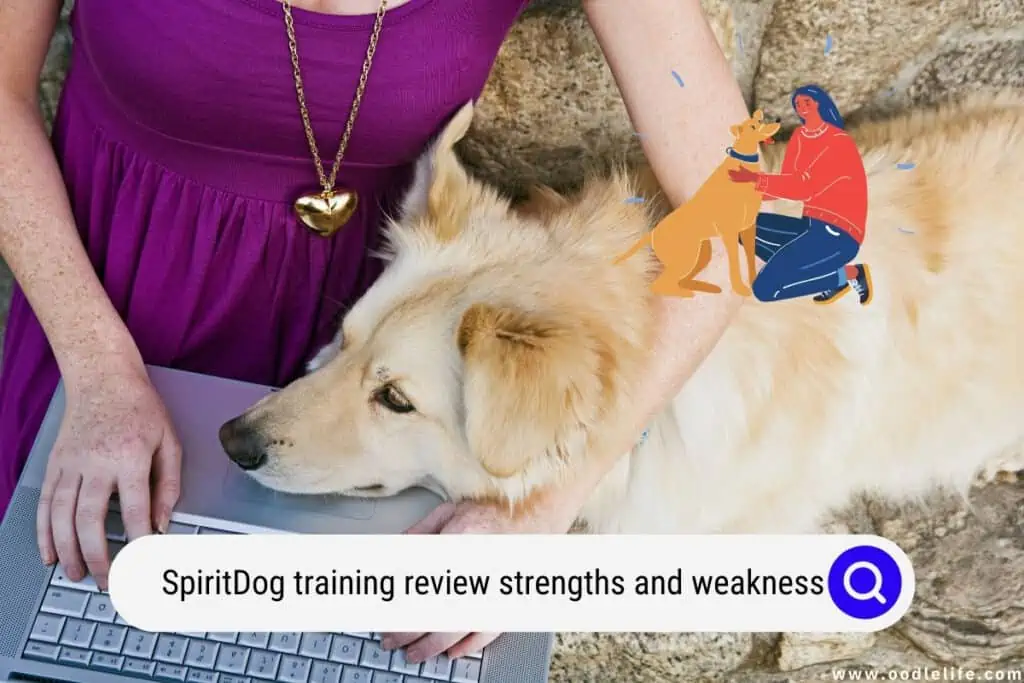 I will break down what SpiritDog Academy is and its pros and cons to help you determine whether SpiritDog Academy is suitable for your furry friend.
What Is SpiritDog?
SpiritDog is an online dog training academy. Steffi Trott, who has spent eight years as a professional dog trainer, runs the site, which includes over twenty courses for different training needs.
SpiritDog courses cover basic training, puppy training, and even trick learning, but most courses deal with positive reinforcement-based obedience training.
This sort of training is entirely hands-on, so you must be prepared to do some work alongside your dog. After all, SpiritDog is entirely virtual, so you cannot expect Steffi to train your dog for you.
You must also have patience and kindness with your dog during these courses. Positive reinforcement is supposed to help your dog want to obey you, so if your training style is more dominant and harsh, you might go through some training yourself here.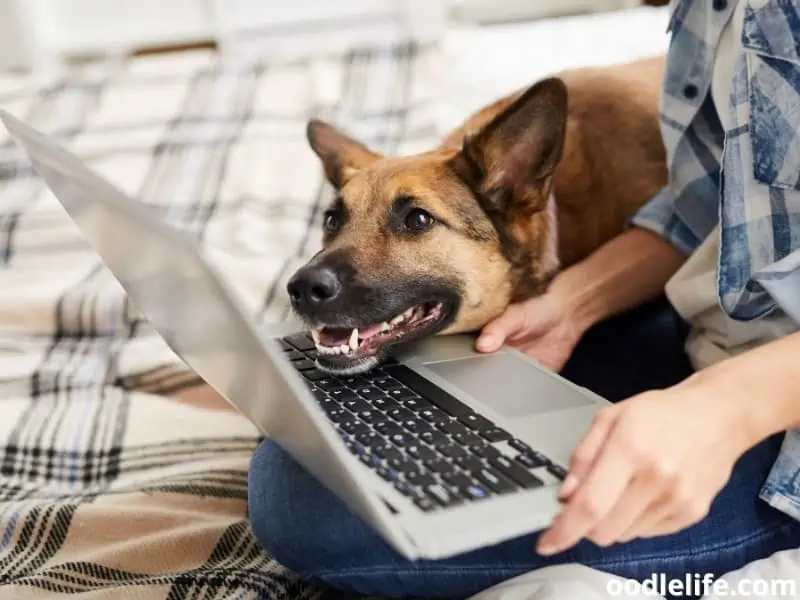 Who Teaches SpiritDog?
Steffi Trott is SpiritDog's only teacher. She is a very personable teacher who loves animals, not just dogs, and has grown her dog training skills for years. She says she never grows tired of being around dogs, which shows in her training.
Her teaching also reinforces that you must keep practicing with your dog even after completing a course. Teaching your dog is all about consistency and dedication; their new skills are well worth that effort.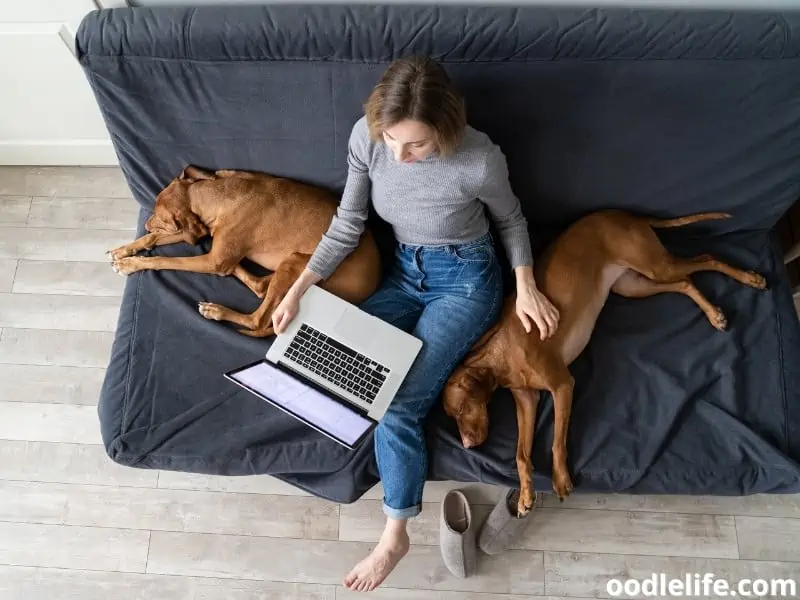 SpiritDog Strengths
Let's start with the positives. What does SpiritDog do best as a dog training academy?
It Is Completely Virtual
Indeed, SpiritDog is an entirely virtual training program. No need to go off to a dog park or commute somewhere. Instead, you can begin training your dog right in the comfort of your home, with lessons that build off each other and progress to a solid conclusion.
That also means you can access SpiritDog's resources whenever you need them. So, for example, I can just hop online and watch and rewatch the course videos to refresh my memory or to keep practicing with my dog.
The videos have various speed rate options, so if you need to speed through a video quickly, you can do so. I like to rewatch videos at double-speed to quickly get the main points without going through the whole thing.
One of Steffi's philosophies is that dogs don't always need a local trainer to learn new skills. Instead, you can learn to train your dog by yourself with a bit of patience and practice, which can be a fun challenge for some trainers.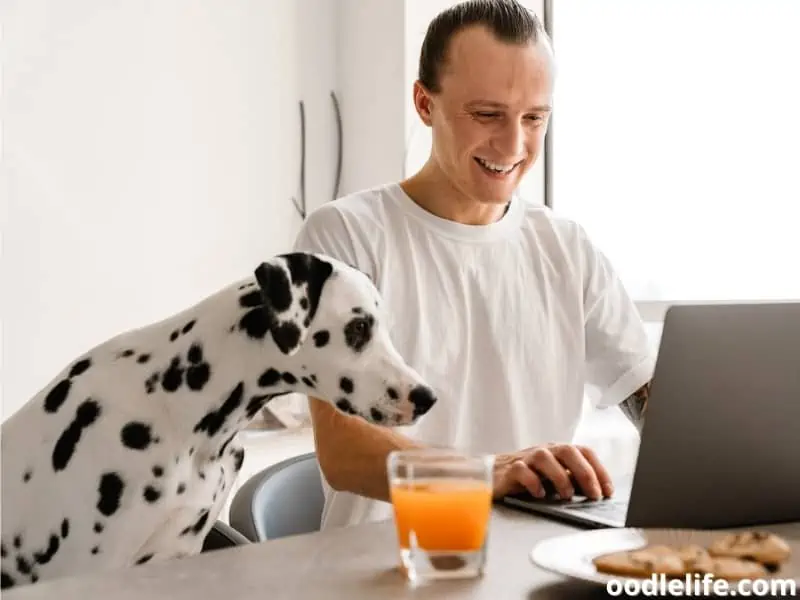 Affordable Courses
It may sound too good to be true, but SpiritDog Academy starts at $20 a month. Of course, that does not account for the classes' prices, which are usually $50 each when bought in a bundle. Still, I think that's a pretty fair price to ask for quality training.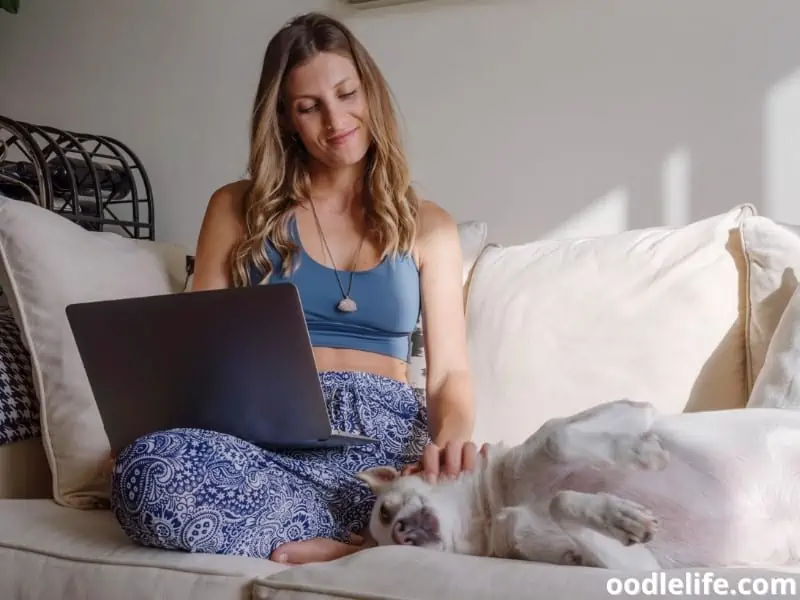 Online Trainer Community
As an online training academy, you can interact with other trainers and even Steffi herself. You can shoot her a message on the platform, and she usually responds within 24 hours.
There are plenty of forums where trainers discuss their training journeys and answer commonly asked questions. Each video has a comment section that you can glance at for quick notes about the course.
I also love how receptive Steffi is. I once wrote a long, rambling note about my frustration in training, and she responded within the next day, encouraging me to keep going and not give up. Having that kind of support is extremely valuable for dog training.
You can also find SpiritDog across social media for other training tidbits. I like perusing the Facebook page frequently since the posts offer small but helpful tips, and the YouTube channel has easily watchable videos with fun topics. You would be hard-pressed to think of a training topic SpiritDog has not covered yet.
There is even a weekly SpiritDog newsletter with even more updates and information. It's a nice look into Steffi's training journey with new tidbits and friendly, encouraging reminders for trainers.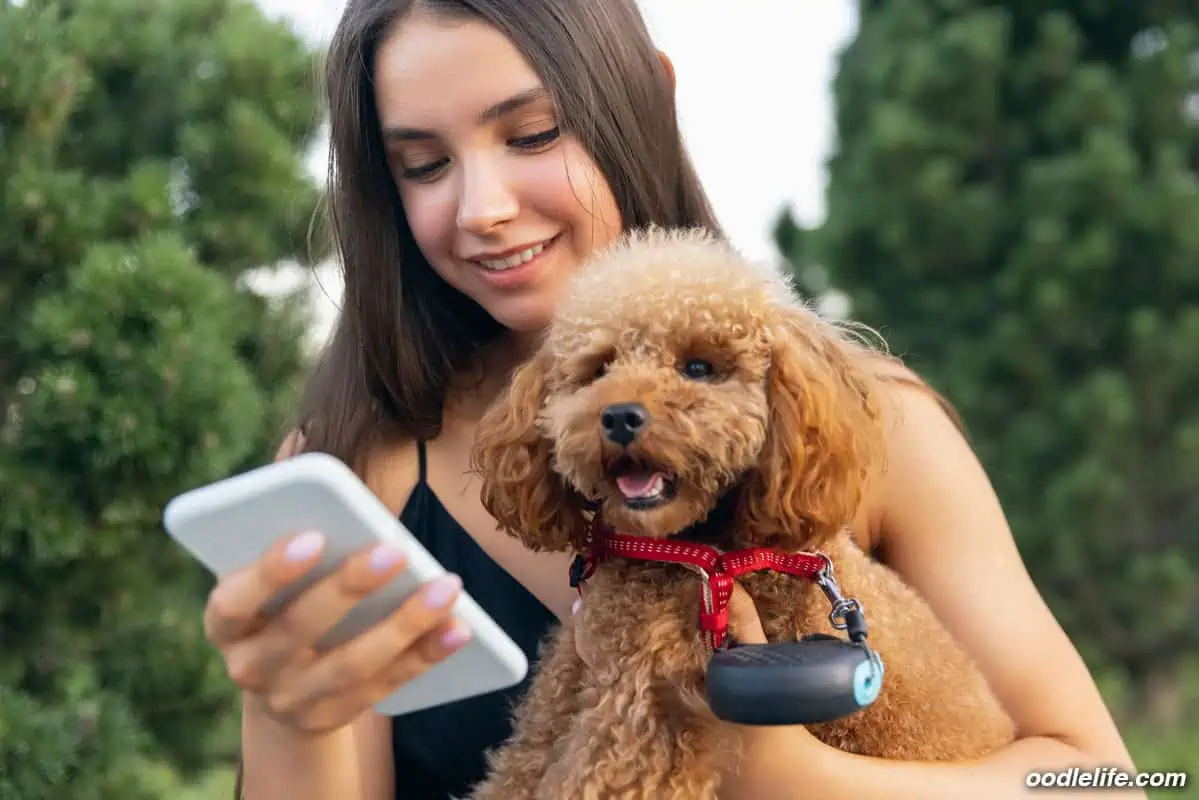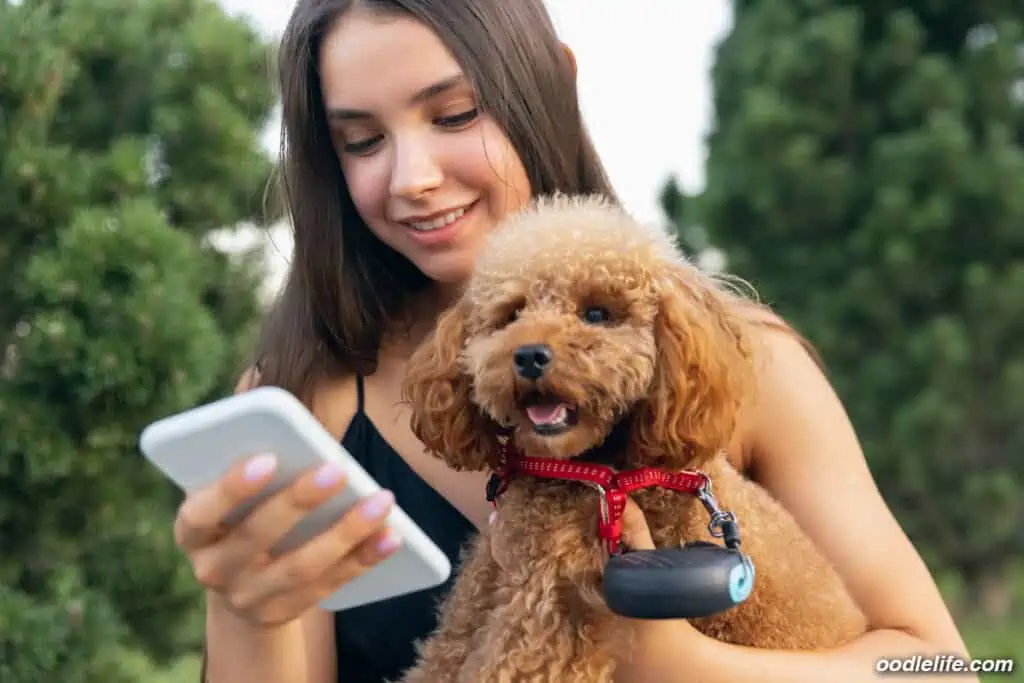 SpiritDog Cons
I'll make this clear up front: there is nothing glaringly wrong with SpiritDog. It is a quality program that makes training your dog fun and easy. That said, there are a few things that could use improvement.
The Trainer Community Is a Little Disorganized
When I say that the trainer community is disorganized, you can only interact with other trainers through the comment sections of videos. There is no searchability function to help you search for specific questions or keywords.
However, you can access forums and a searchability function when you get a SpiritDog Academy membership for only $20 a month.
If you're not looking to spend money on a few extra perks, you only have the comment section to talk to other trainers through. As comments add up, it can get disorganized and crazy.
Lots of Information To Digest and Learn
I'll spin this con by saying that each course is jam-packed with information, including PDFs and worksheets to use outside the lessons. So you are getting your money's worth with each course.
That said, it may seem a little overwhelming at first. I had to take a few breaths after my first course's introduction because I thought I had gotten in over my head.
However, that's the nice thing about courses like these. You can take time to digest all the information and practice with your dog at your own pace. And again, you have plenty of support from Steffi and other SpiritDog trainers.
FAQs
While you may have learned a few things about SpiritDog training, there still are a few questions to answer.
Does SpiritDog training work?
The short answer is yes. SpiritDog Training is an excellent alternative to in-person dog training, with plenty of courses to choose from.
Your dog may have several issues to work through. So Steffi's courses provide you with all the information needed to tackle all possible problems. While it's a little overwhelming, the courses help you get to the root of your dog's behavior so that the training will last for years.
Again, you will use positive reinforcement to train your dog. That means giving them treats and praise when they do a good job. These tricks will help your dog get excited to obey you because there is a reward after each well-done trick.
In other words, the lessons help you build a better relationship with your dog while teaching them some fun tricks. They also work in small, chewable steps to get the best results.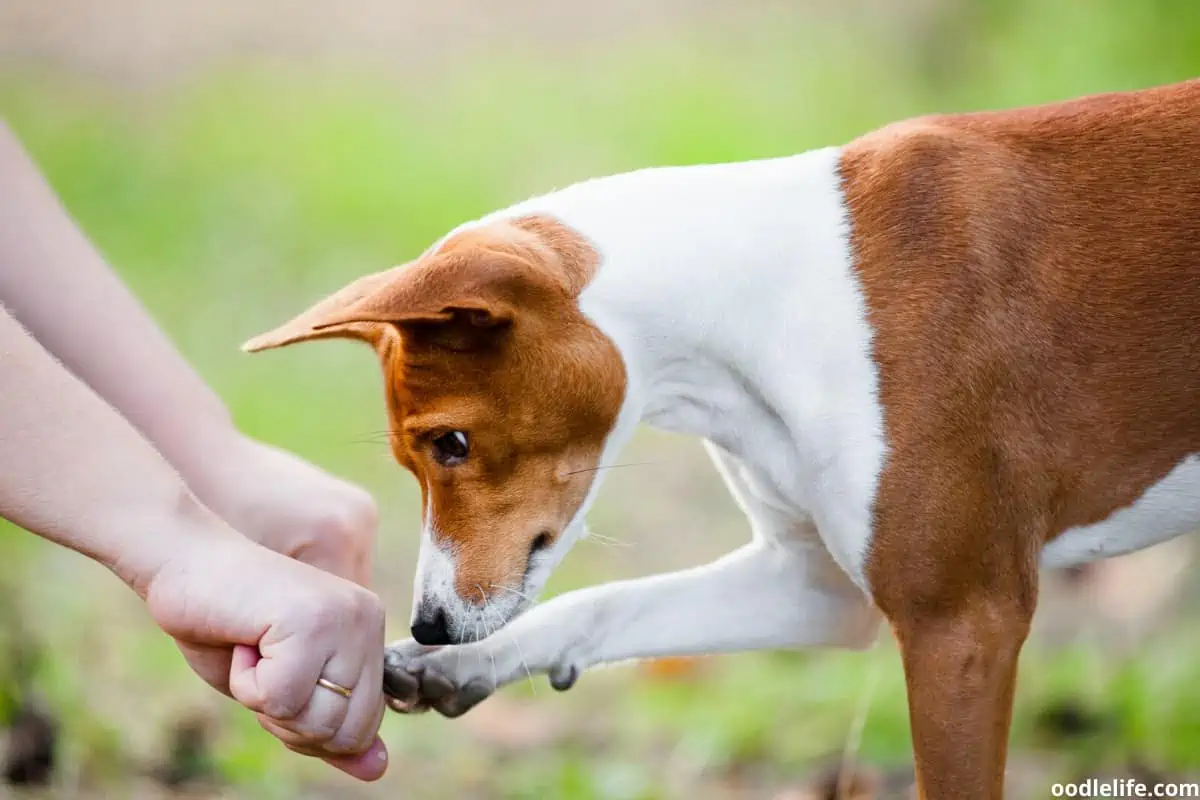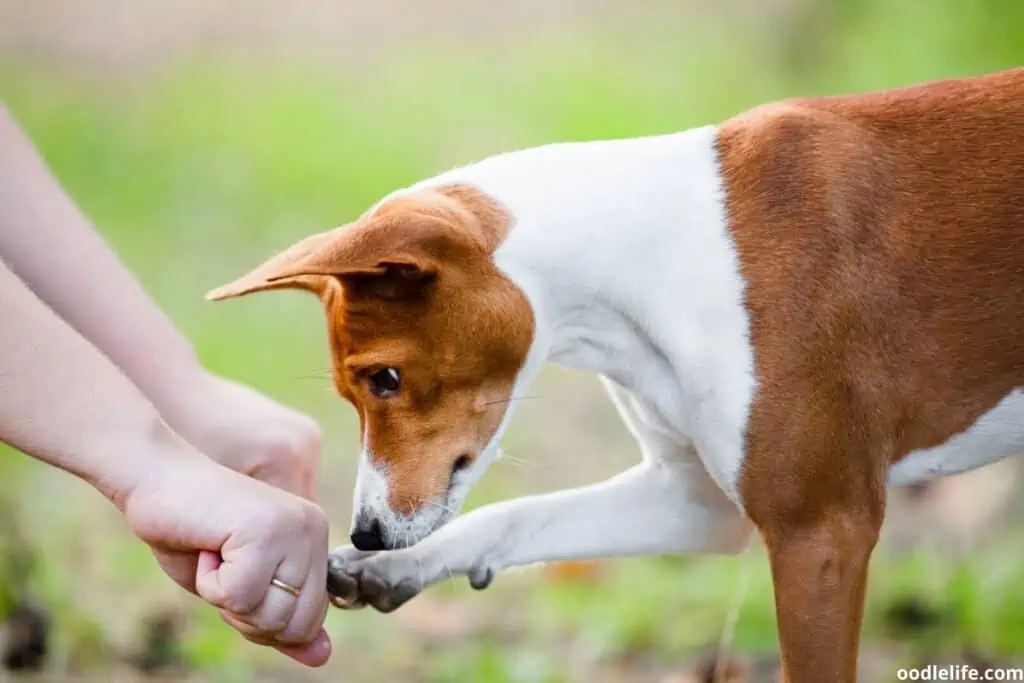 Which courses are most popular on SpiritDog?
SpiritDog offers at least twenty courses that tackle various issues. Most people like to take the Tackling Reactivity and Ultimate Puppy Program classes.
Tackling Reactivity helps train your dog to be calmer and not jerk you around so much on walks. The Ultimate Puppy Program is just what it sounds like: a program to help start your puppy off on the right paw. Steffi teaches both classes from her own experiences and consistently teaches the latter class with a real puppy.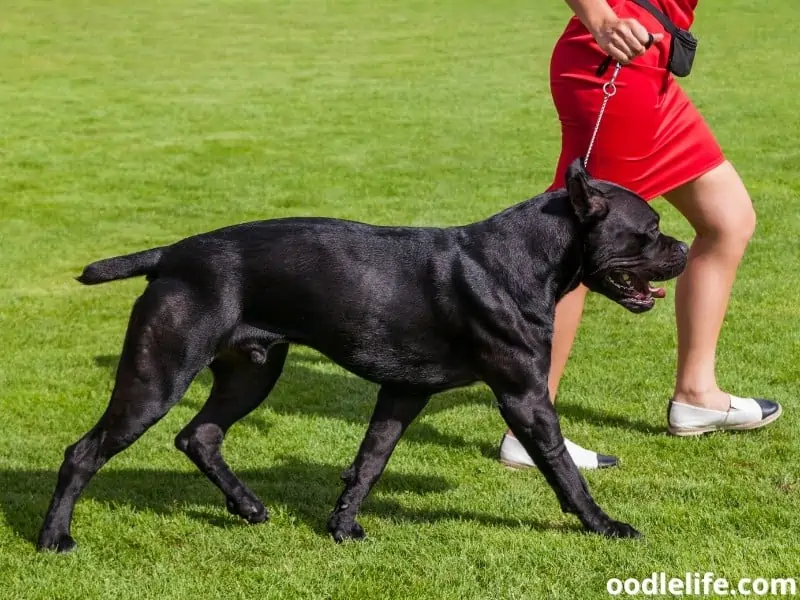 Who can sign up for SpiritDog training?
Whether you are a veteran dog owner or training your first puppy, anyone can sign up for SpiritDog training. I've owned dogs my whole life, but SpiritDog taught me a lot about caring for and training them.
SpiritDog Academy also offers plenty of tips to help professional dog trainers with their own clients. After all, SpiritDog is a dog-loving community whose goal is to help all dog lovers build excellent human-dog relationships.
Final Thoughts
The SpiritDog training reviews don't lie. If you need quality obedience training that does not break the bank, I highly recommend SpiritDog. It may be a little overwhelming to see how much information there is, but it's worth the effort.
Plus, you'll have lots of support from Steffi and other trainers.