8 Best Chihuahua Breeders in the UK (2023)
Chihuahuas are highly affectionate and social animals, so it makes sense why you, and many others, want to adopt one as a pet.
But before you get a Chihuahua, you must first do your research, not just on the dog breed, but also where it's coming from, or its breeder, to be precise.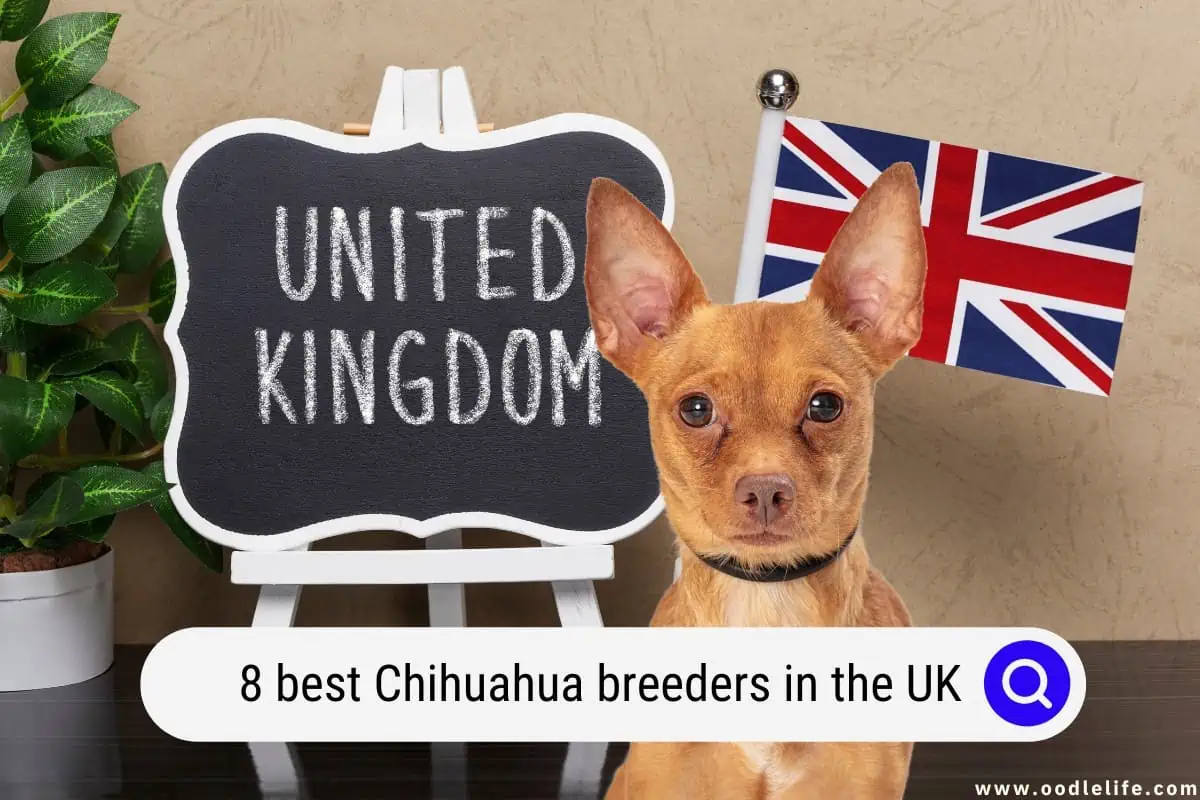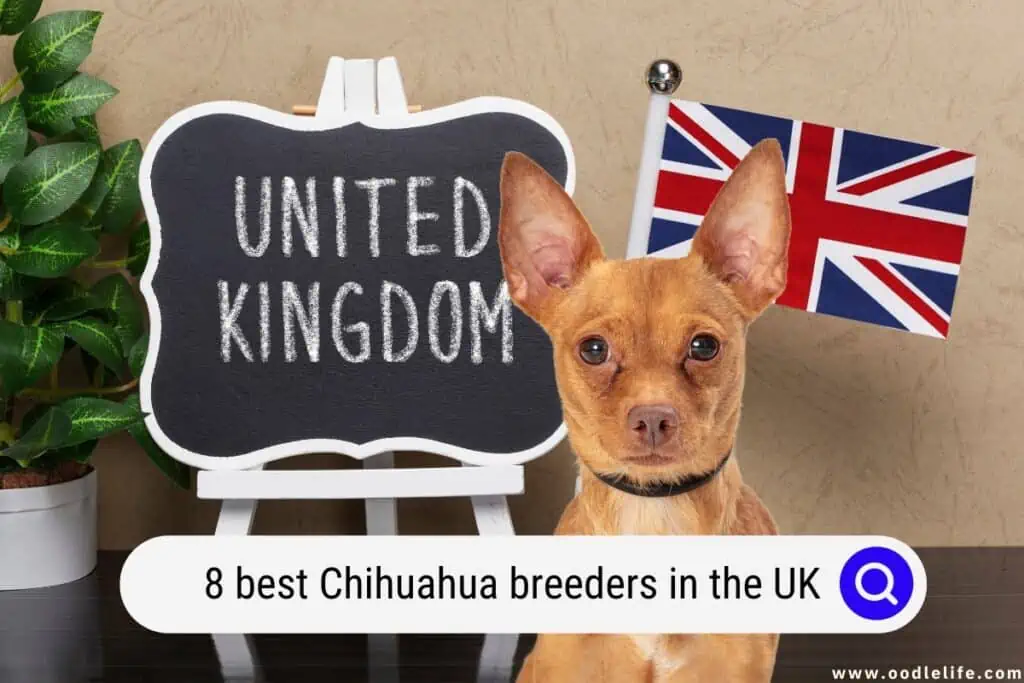 $300 2023 Discount!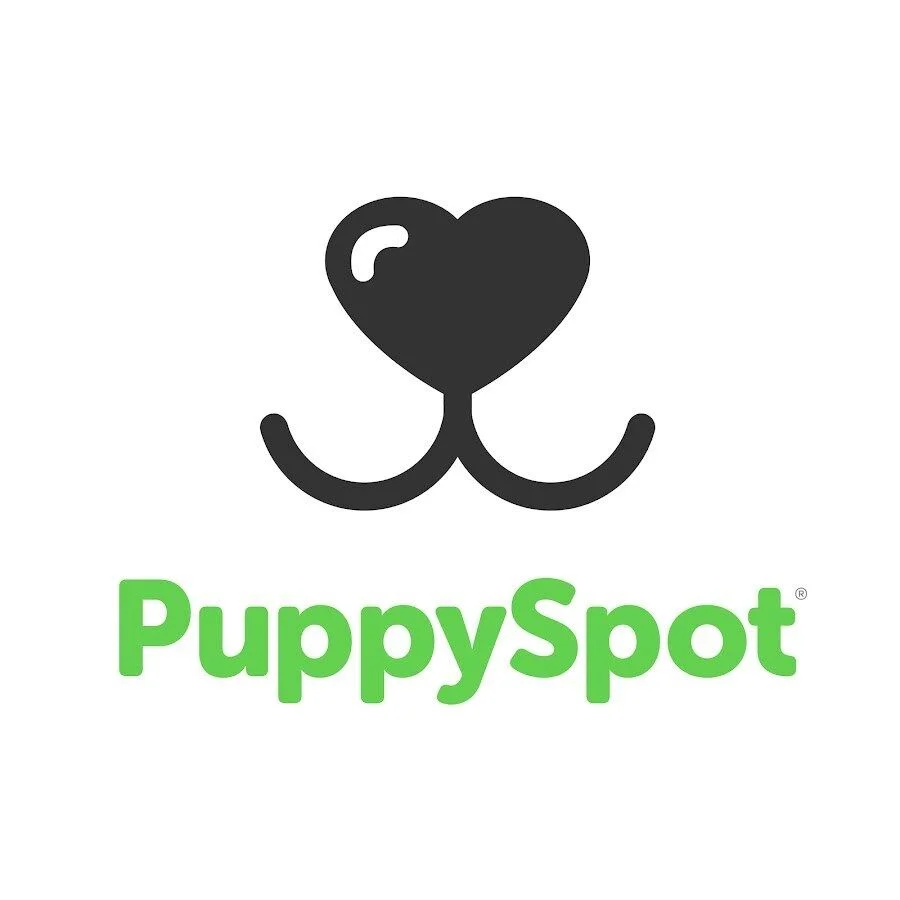 PuppySpot Adoption
PuppySpot is a reputable dog marketplace where you can browse and find compatible puppies right from the comfort of your home. They have placed over 200,000 puppies into homes in the US!
Click through and use the code PUPPY300 for $300 off any puppy adoption.
See Puppies and Save $300
With that in mind, I'll go over what I believe are the best Chihuahua breeders in the UK.
1. Lowenlove
The first entry is Lowenlove, one of the most popular Chihuahua breeders in the UK for several reasons. The breeder is Council Licensed with a five-star rating, meaning you can adopt a Chihuahua from them with complete confidence that you're adopting from a reputable breeder. Lowenlove is also assured by The Kennel Club (KC), the official kennel club of the UK.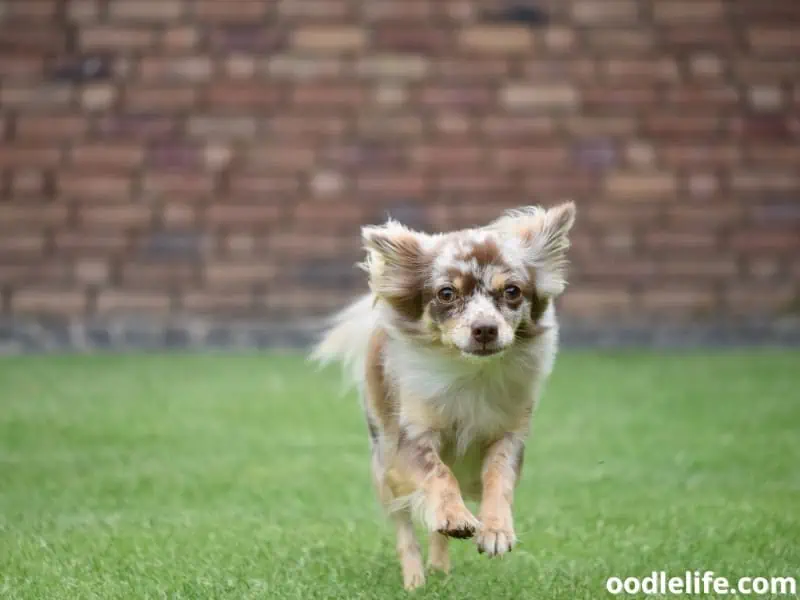 Secondly, they have been breeding Chihuahuas, Smooth Coats, and Long Coats since 2012, so they have a rich history that goes far back. That also means the breeder knows what they're doing.
Lowenlove is best known for providing an excellent environment to their pups, treating each pup as you would a pet rather than merchandise. Lowenlove would only occasionally have their puppies available for adoption to the public as they would first keep the pups as their own pets.
In addition, Lowenlove only breeds Chihuahuas. This focus on the breed ensures they can assist you in breed-specific care tips and training advice. They also know what health conditions to look out for and how to best socialize this popular breed.
If you can contact them when a Chihuahua becomes available for adoption, you can rest assured you'll get a pup with no health issues and an agreeable temperament.
Contact Details:
Website: https://www.lowenlove.co.uk/
Phone: 07938 276 820
Email: [email protected]
Location: Lincolnshire, England
2. Jahneemahs Chihuahuas
Jahneemahs Chihuahuas is an excellent alternative to Lowenlove. Like Lowenlove, Jahneemahs is Council Licensed with a five-star rating, so they're likewise a reputable breeder. They also breed and make puppies available for adoption in the same fashion.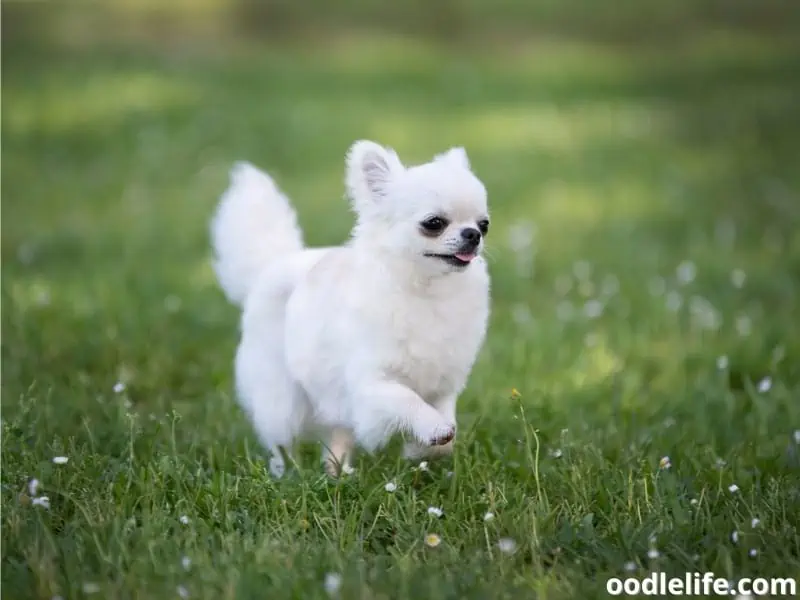 They would treat each Chihuahua as their own pet and only occasionally let other people adopt pups if there's a surplus.
It's also worth mentioning that the breeder has won quite a few Championship shows with their Chihuahuas. So, you know you'll get only the best of the best if you choose this breeder.
Jahneemahs Chihuahuas breeds Smooth Coat and Long Coat Chihuahuas, as well as Dachshunds.
The main difference between this breeder and Lowenlove is that the first adoption from the breeder was in 2021. But while it doesn't have as rich of a history as Lowenlove, its championship titles say a lot about the environment they provide its pups.
Contact Details:
Website: https://jahneemahs.com/
Phone: 01915 840 454 or 07500 870 098
Email: [email protected]
Location: Durham, England
3. SedgysMiniMe
Third on my list is SedgysMiniMe, a licensed dog breeder boasting over 20 years of breeding experience. The breeder has a Certificate in Dog Breeding, Litter Socialisation, and Welfare — a course designed to help pet owners gain knowledge and skills to breed responsibly and ethically.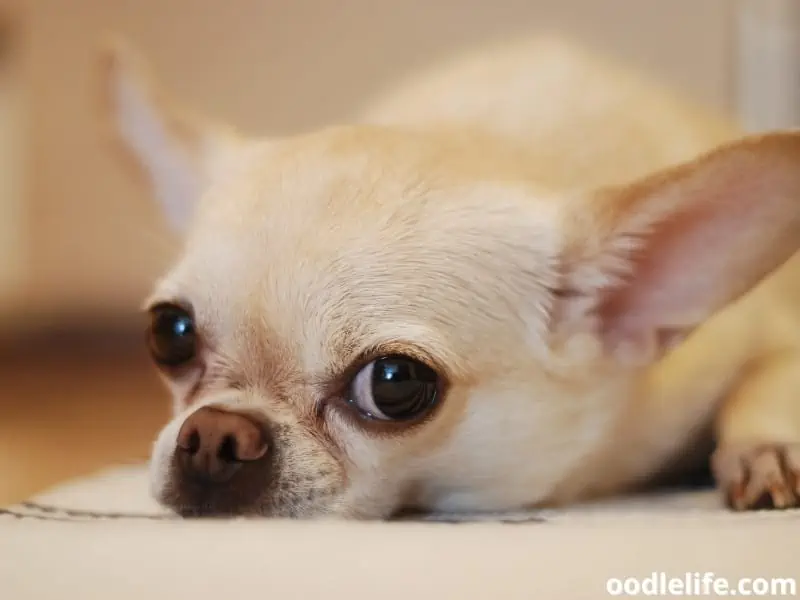 So while SedgysMiniMe takes care of several breeds, including Toy Poodles, Boozers, and Biewers, which would normally be a turn-off for buyers, I made an exception.
After all, they have a ton of experience, take exceptional care of their puppies, and have satisfied most buyers. As with most reputable breeders, the adoption process is rigorous. If you want to adopt a puppy from SedgysMiniMe, you may be asked a lot of questions to test your knowledge of Chihuahuas or dogs in general.
This process ensures that their dogs only go to the best homes.
Contact Details:
Website: https://www.sedgysminime.com/
Email: [email protected]
Location: Dumfries, South West Scotland | Galloway, South West Scotland
4. Parkbow
Another breeder with a rich experience surpassing even SedgysMiniMe is Parkbow.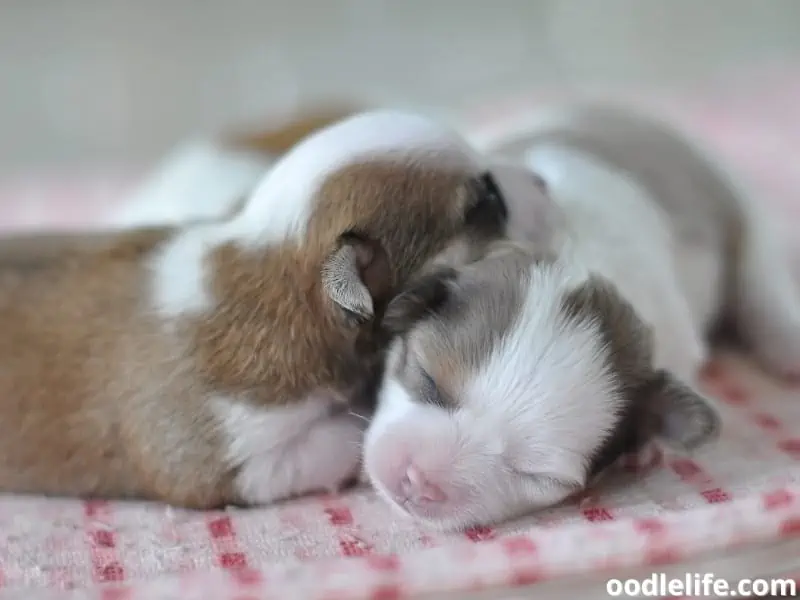 Parkbow Chihuahuas have been breeding Chihuahuas since 1980, so their experience spans over 30 years. The breeder also has experience exhibiting and judging dogs.
They have even won numerous awards in Championship shows. Needless to say, Parkbow is owned by a passionate individual.
Parkbow breeds both Smooth Coat and Long Coat Chihuahuas. But as always, there won't always be a pup available for adoption from Parkbow. They would usually only have a Chihuahua available if it's not fit for the show ring.
If you do manage to buy a Chihuahua from this breeder, you can expect an extensive support system, which includes extensive vet checks, insurance, and vaccinations.
Contact Details:
Website: https://parkbow.webs.com/
Phone: 01388 603 422
Email: [email protected]
Location: Durham, England
5. Chelsea Chihuahua
Among the Chihuahua breeders in the UK, Chelsea Chihuahua is arguably the best for first-time Chihuahua pet owners. To start with, the pup you'll get from the breeder will come with a detailed care guide and a puppy pack. It's essentially a process where they would spend around an hour explaining how you must take care of your furry friend.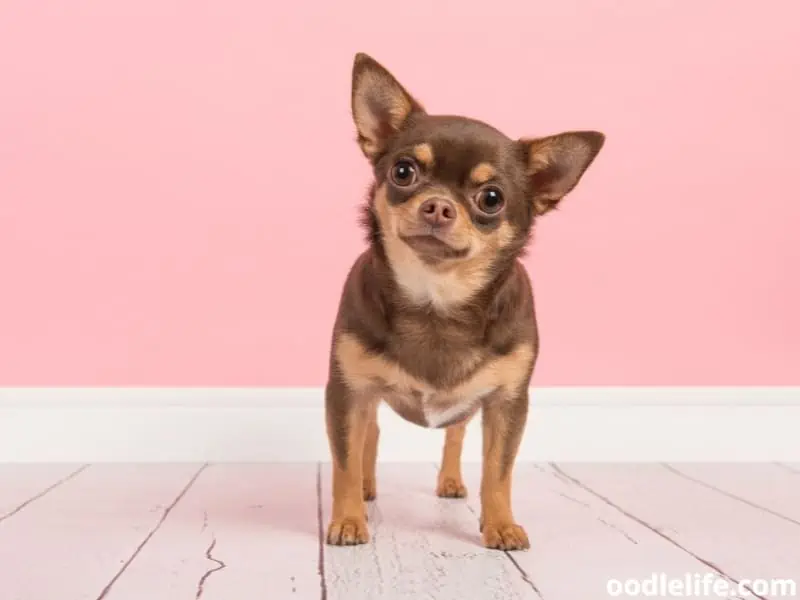 The breeder also answers all of your questions about dog care.
This support system lasts a lifetime, meaning you can ask questions and seek advice from the breeder for as long as the Chihuahua lives. They're even willing to accept the dog if you're no longer able to take care of it. No wonder it's Council Licensed with a five-star rating.
However, we advise not to expect pedigree pups from Chelsea Chihuahua. That's because some of the puppies available for adoption from this breeder came from unfortunate circumstances. For example, some were returned because the previous owner developed allergies or due to other unforeseen circumstances.
Contact Details:
Website: https://www.chelseachihuahua.com/
Phone: 07894 000 145
Email: [email protected]
Location: Berkshire, England
6. Chihuahua World UK
Chihuahua World UK is another popular choice for aspiring Chihuahua owners, mostly because of its renowned facilities. Unlike most of the entries in this list, Chihuahua World UK has several facilities aimed towards making sure their Chihuahuas enjoy their time with the breeder. These facilities also ensure that the dogs will have the temperament that most buyers hope for when they look for a Chihuahua.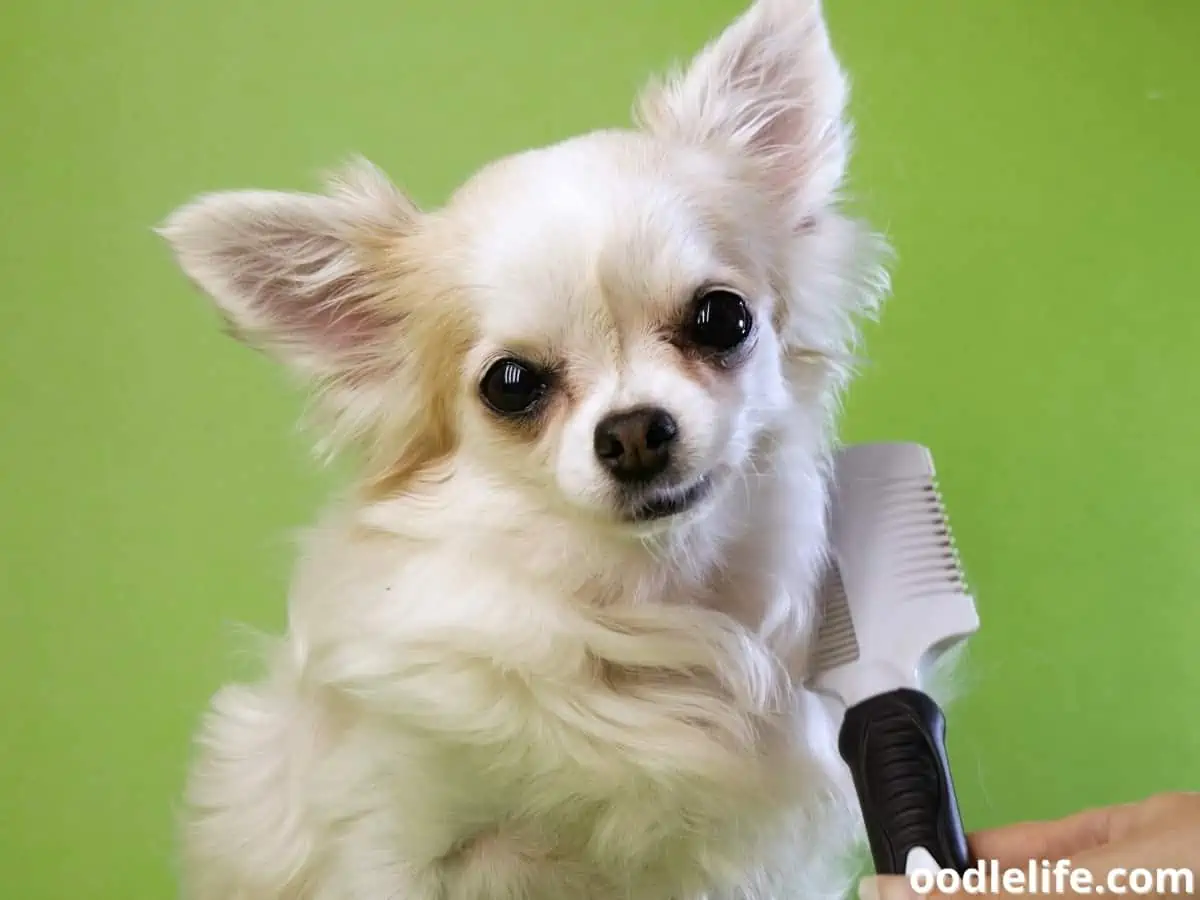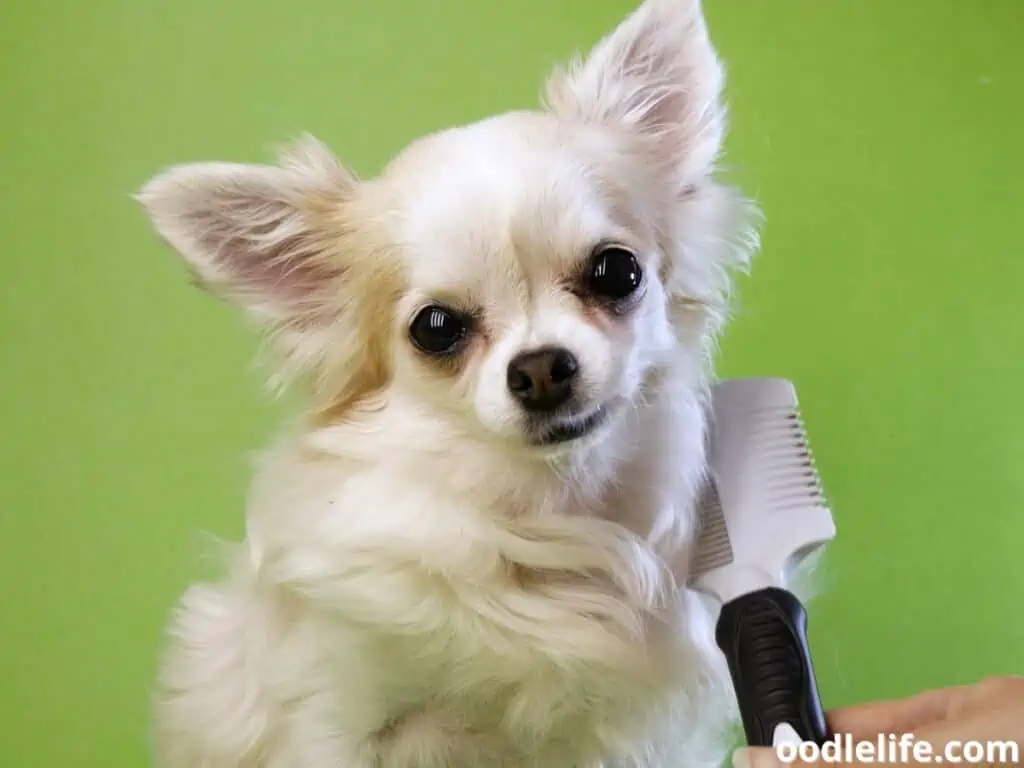 Despite its relatively large facility, Chihuahua World UK focuses on only one breed. And as such, you can expect a perfectly bred dog if you buy or adopt from this particular breeder.
You might also be glad to know that every Chihuahua that leaves their facility for adoption will come with freebies. These include deworming treatments, four-week insurance, a bag of dry food, a one-year health guarantee, vet health checks, and lifetime support, to name a few.
Contact Details:
Website: https://www.chihuahuaworlduk.com/
Phone: 07927 127 696
Email: [email protected]
Location: Bristol, England
7. Spindleton
Spindleton is a breeder of Cavalier King Charles Spaniel and Smooth Coat Chihuahua. They may not be the most well-known breeder in the UK, but they have twenty years of breeding experience.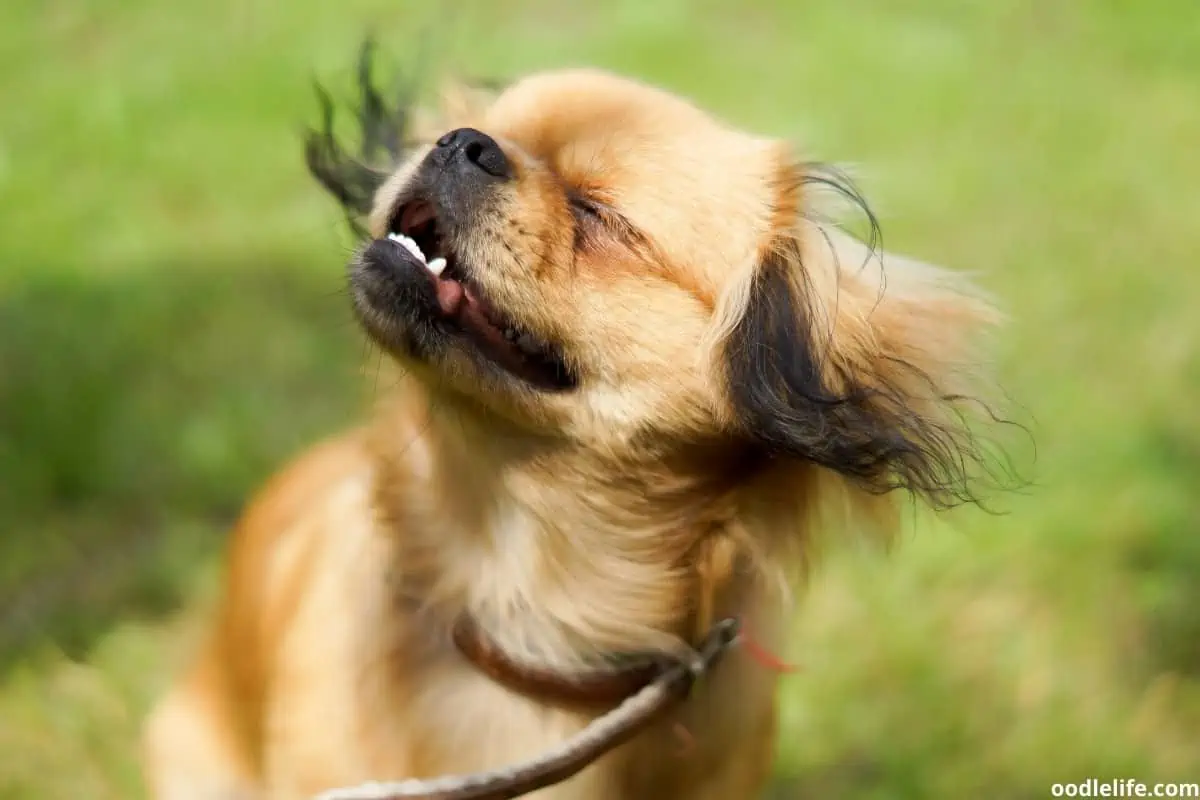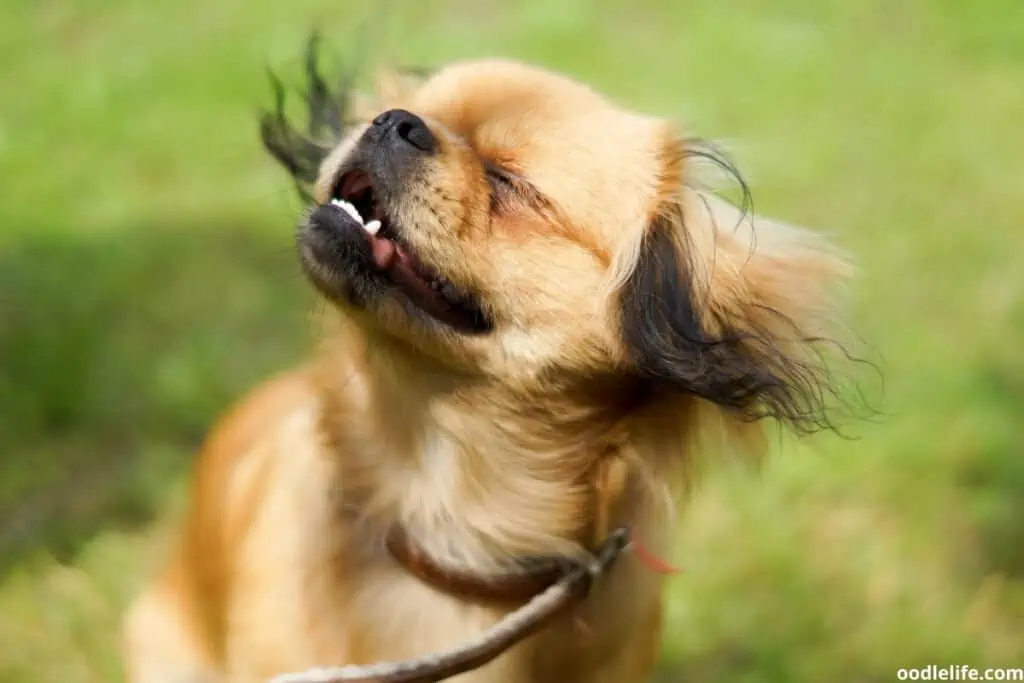 Like Lowenlove, they don't breed Chihuahuas for the sake of selling them. Instead, they treat each dog as their own pet, only becoming available for adoption occasionally. If they do have puppies available, expect to receive a lot of questions as they will try their best to ensure their pets get to good homes.
Contact Details:
Phone: 07702418511
Location: Penrith, Cumbria
8. Starceylon
Starceylon is a breeder of Smooth Coat and Long Coat Chihuahuas, as well as Whippets. Chihuahuas that come from this breeder were born and raised in a family environment, much like most of the breeders on this list. The breeder also only occasionally has pups available for adoption.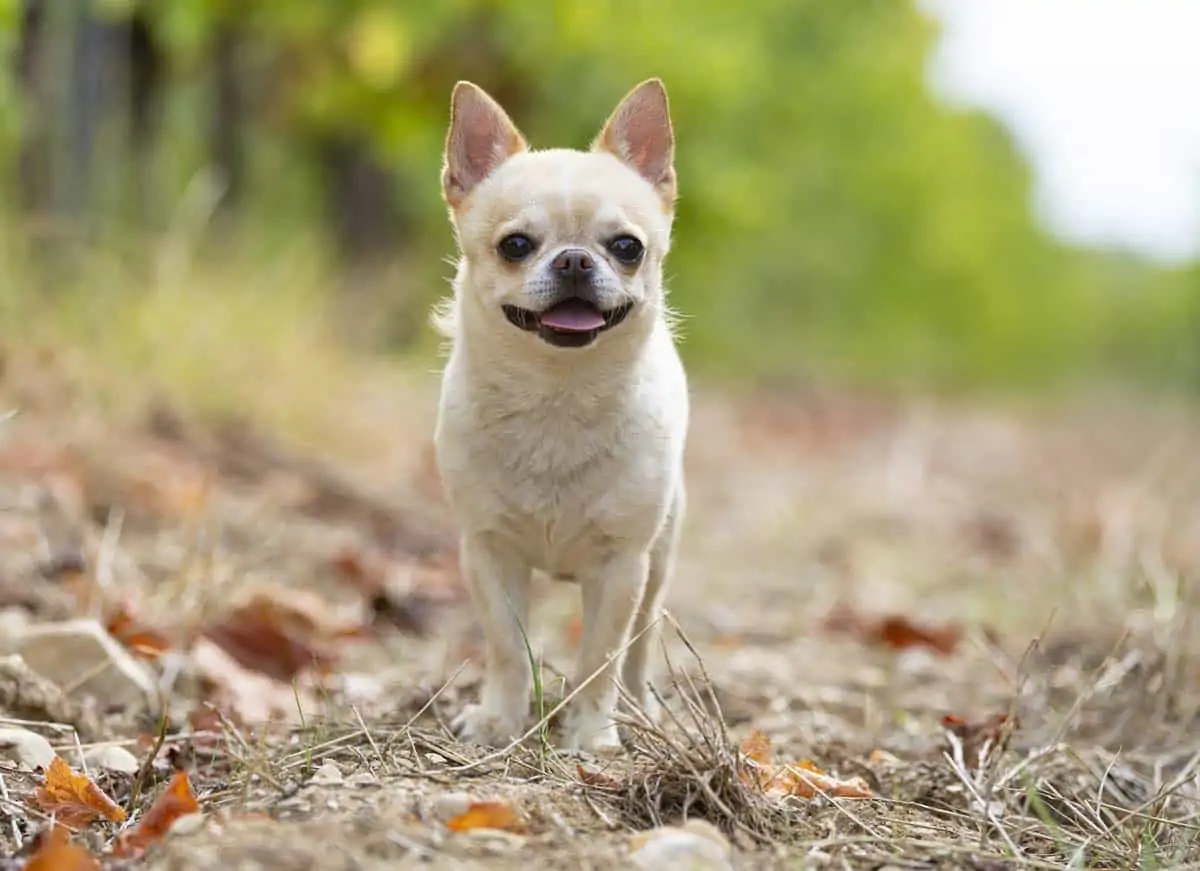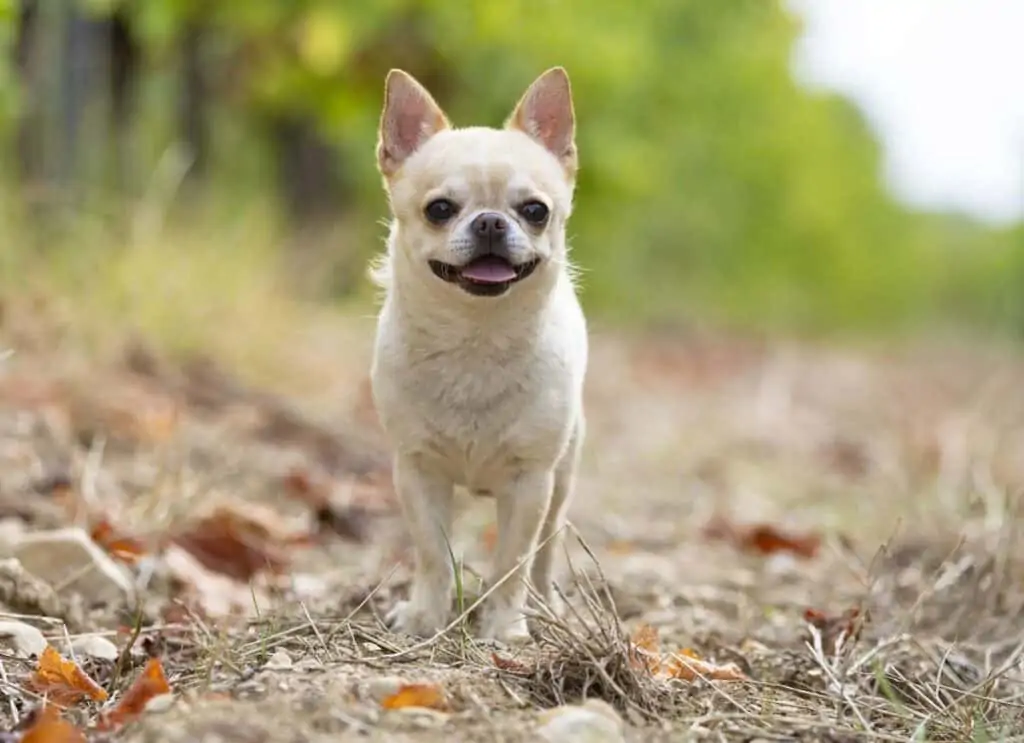 But if you do manage to contact them in time, you can expect the perfect Chihuahua.
Starceylon also offers lifetime support and, like Chelsea Chihuahua, is willing to take back the Chihuahua you'll adopt from them if you're no longer able to take care of it.
Starceylone is a relatively new breeder. The first litter from this breeder was adopted in 2019, and since then, they have sold four more Chihuahua litters.
Contact Details:
Website: https://www.champdogs.co.uk/breeder/114642
Location: Newcastle, United Kingdom
Wrapping Up: The Best Chihuahua Breeders in the UK
These Chihuahua breeders in the UK are spread out across the country, so you may have to go on a trip to get your companion. However, rest assured that the pup and the customer service you'll receive from these breeders are more than worth it.