Best Cockapoo Breeders in Ohio (2023 Update)
A Cockapoo is a wonderful family pet. This mix between a Cocker Spaniel and a Poodle is one of the most friendly, cuddly, and intelligent pups. They also stay pretty small by nature, making them great for little kids.
Having a Cockapoo around makes life a little more interesting. They have lots of energy and are extremely playful. They're obedient, loyal, super smart, and don't know strangers.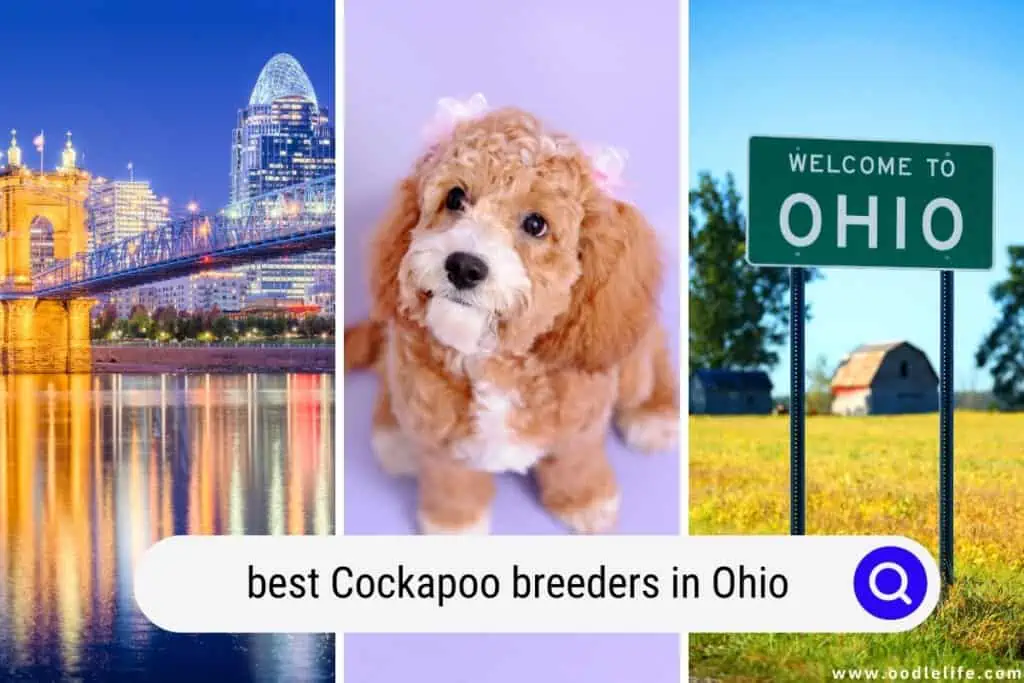 $300 2023 Discount!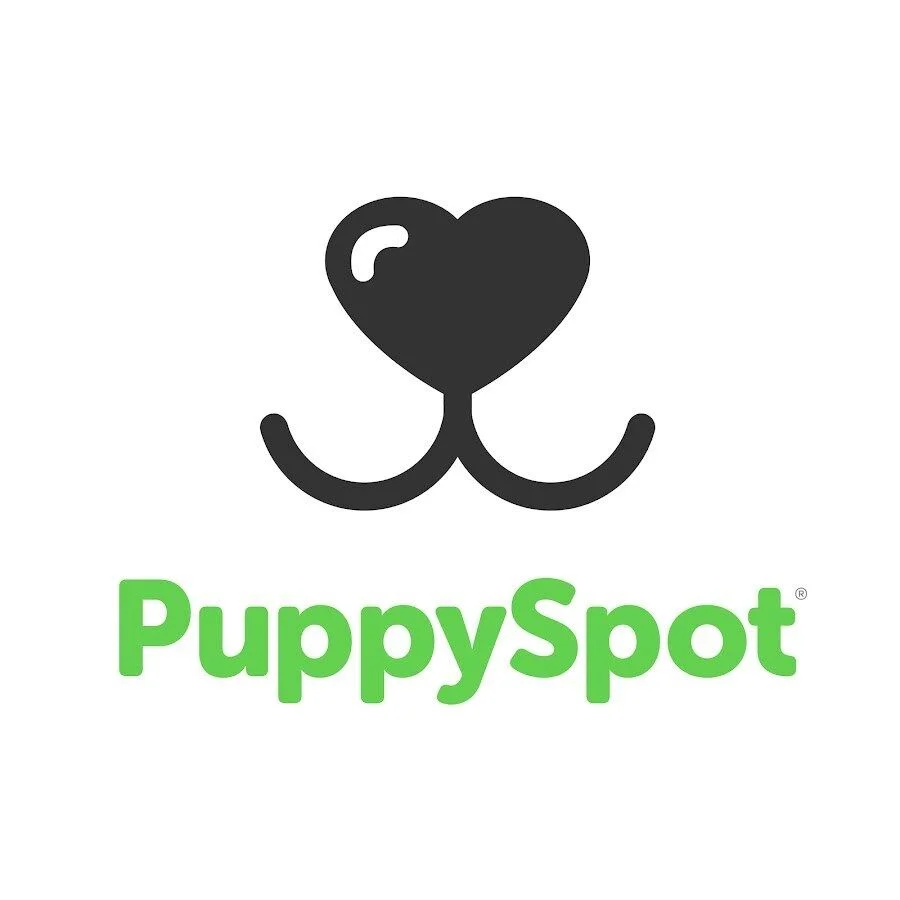 PuppySpot Adoption
PuppySpot is a reputable dog marketplace where you can browse and find compatible puppies right from the comfort of your home. They have placed over 200,000 puppies into homes in the US!
Click through and use the code PUPPY300 for $300 off any puppy adoption.
See Puppies and Save $300
They do great with kids and with other animals.
When it's time to take the plunge and bring in a Cockapoo family member, consider checking out some of these Cockapoo breeders in Ohio. Many of them are family-owned businesses focusing on raising the pups as their own until it's time for you to pick them up.
If you're looking for Cockapoo breeders in Ohio, you're in luck! There are many reputable places around the Buckeye State where you can find the perfect pup for you and your family.
1. Premier Pups
Premier Pups in Johnstown specializes in small-breed puppies. They almost always have Cockapoos, as well as Havanese, Cavachon, Morkie, and Pomeranian puppies.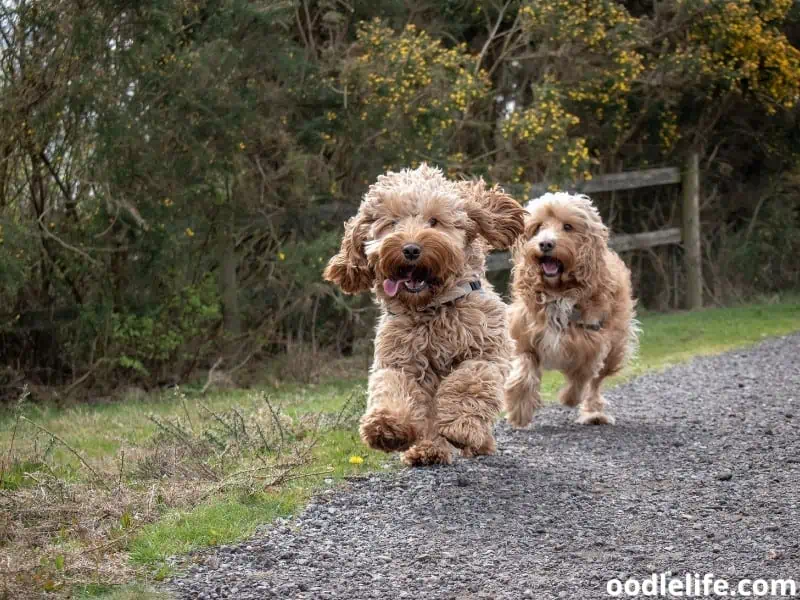 Premier Pups works with breeders from all over. They carefully vet each applicant before accepting a partnership and are quick to cut ties if they are worried about ethics or certain practices.
Because Premier Pups is a group of breeders instead of one, you have a great selection of pups to choose from, depending on your preferences.
Best of all, the team at Premier Pups is always ready to answer your questions and help you make an informed decision about your future furry pal.
Contact Details:
Website: https://premierpups.com/
Phone: (740) 809-3074
Email: [email protected]
Location: Johnstown, Ohio
2. Sunrise Pups
Sunrise Pups combines two of the best things: puppies and small businesses. As a small, locally-owned and operated business in Columbus, Sunrise Pups works closely with every client to find a match made in puppy heaven.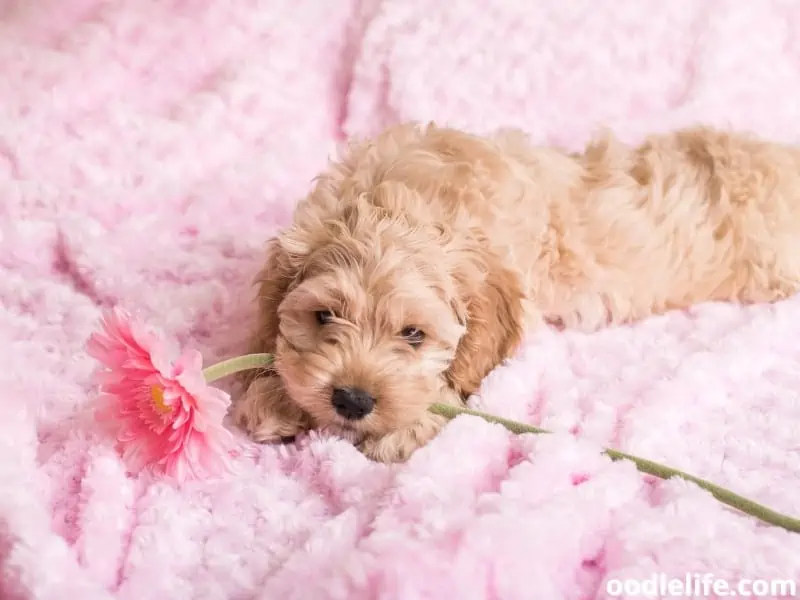 Co-owners Dan and Brian believe in a hands-on approach to the puppy breeding industry, making every experience as personalized and easy as possible.
Everyone who works for Sunrise Pups is crazy about dogs, particularly Cockapoos. The team is committed to finding the best homes for puppies and the best puppies for your home.
Sunrise Pups has become so popular that they now offer transportation options for people out of state interested in adopting one of their puppies.
Contact Details:
Website: https://www.sunrisepups.com/
Phone: (614) 285-4870
Email: [email protected]
Location: Ostrander, Ohio
3. Willow Lane Puppy
Willow Lane Puppy is owned and operated by a young couple who loves dogs. They work together to create a happy, healthy, safe environment for new puppies until they're adopted. Each pup is treated like one of its own.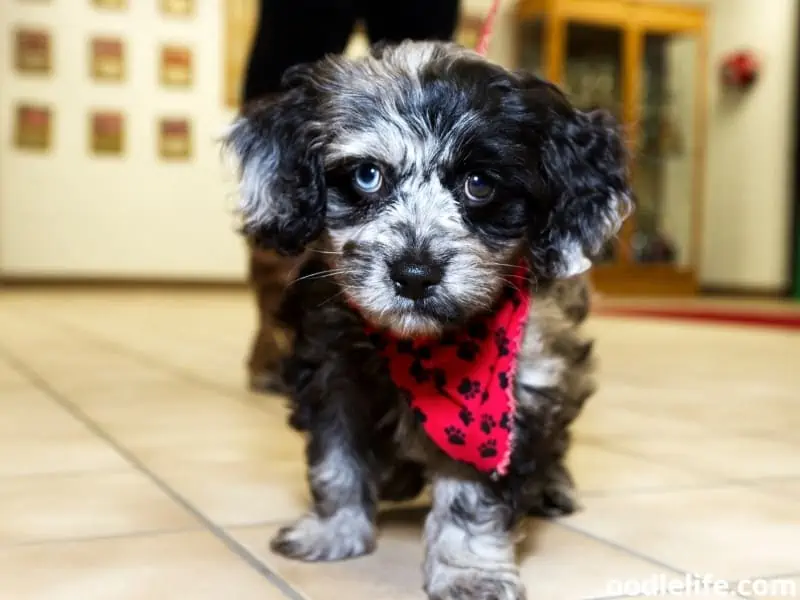 As a small business, Willow Lane strives for excellent customer service. With a history in the puppy business, they understand how important trust is between the breeder and the customer. When you work with Willow Lane, you get total transparency.
Willow Lane Puppy sends each customer home with all the essentials they need to adjust to life with a puppy. The puppy starter pack that comes with your puppy will include the following:
Toys
Blanket
Leash and harness
Vaccination records
Puppy food
With the essentials, you'll feel at home with your new pup in no time!
Contact Details:
Website: https://www.willowlanepuppy.com/
Phone: (419) 632-3017
Email: [email protected]
Location: Mansfield, Ohio
4. Little Paws LLC
Little Paws is a marvelous Cockapoo breeder in Ohio. Beyond Cockapoos, they also provide Cavapoos, Maltipoos, Morkies, Poodles, and more!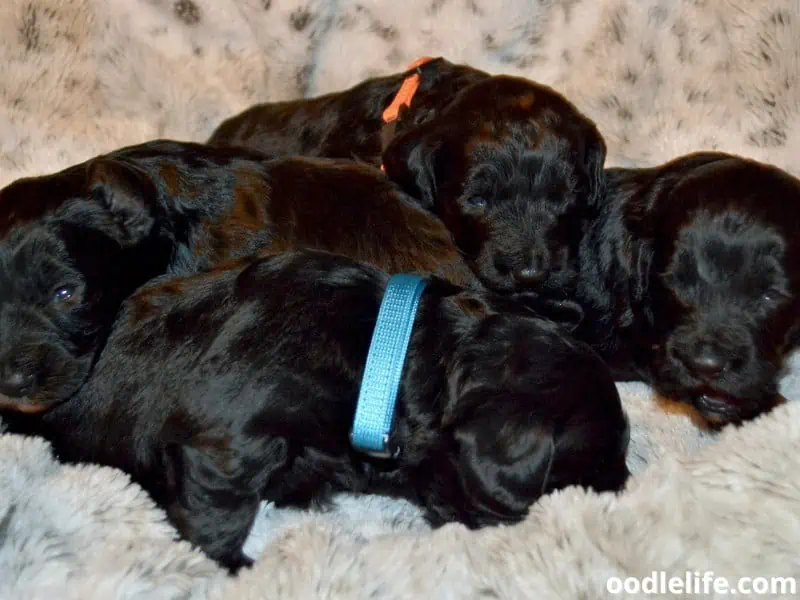 When you work with Little Paws, you get the wonderful experience of supporting a small, family-owned business.
All their puppies are raised together and well-socialized with children and other animals. So if you have cats at home, you don't need to worry about how your Cockapoo will adjust!
The team at Little Paws works hard to match you with the perfect puppy for your family. Their goal is a lasting relationship that changes your life for good.
Contact Details:
Website: https://littlepawspuppies.com/
Phone: (330) 473-3238
Location: Millersburg, Ohio
5. Little Puppies Online
The family that owns Little Puppies Online has been breeding dogs since the early 2000s. They started their online platform in response to an increasing interest in their business. They now serve a wide client base around the Midwest. 
Little Puppies does more than just breed! They recently partnered with a local animal rescue organization to help find homes for dogs who are in need. Using their online platform, they post pictures of the available puppies for anyone who might be more interested in rescuing than breeding. 
Little Puppies Online is a wonderful business with a beautiful purpose: to make life better for animals, no matter who they are. Working with Little Puppies means working with some of the most trustworthy folks in the business.
Best of all, every puppy is treated like part of the family at Little Puppies Online until they find a forever home.
Contact Details:
Website: https://www.littlepuppiesonline.com/
Facebook: Little Puppies Online
Phone: (740) 501-8774 or (740) 501-6746
Email: [email protected]
Location: Mount Vernon, Ohio
This highly recommended breeder may not be producing puppies at the moment, reach out to them and let us know if you have any luck!
6. My Doodle Companion
My Doodle Companion specializes in Doodle breeds, particularly Labradoodles and Goldendoodles. They don't always have Cockapoos available, but sometimes a litter comes in, and they're just adorable!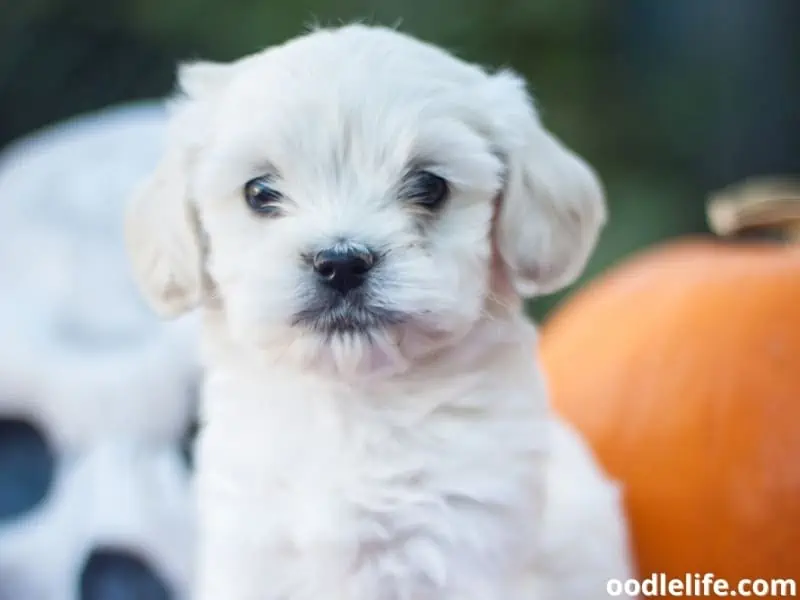 You must regularly check with the group if you're interested in a Cockapoo. Or, you can put your name on a waiting list and get a notification when the pups are available.
Either way, you'll soon be partnered with your favorite furry companion when you work with My Doodle Companion. They'll ensure that every preference and standard is met and you have ample time to get to know your new pup.
The experience that you'll have will leave you wanting to adopt more dogs from them! They treat every customer like family and work hard to pair you with the perfect pup.
Contact Details:
Website: https://www.mydoodlecompanion.com/
Phone: (330) 390-5799
Email: [email protected]
Location: Sugarcreek, Ohio
7. Hidden View Farms
If you're looking for experience and dedication, check out the team at Hidden View Farms for your Cockapoo breeder needs. They have the talent and the heart to ensure you never work with another breeder again.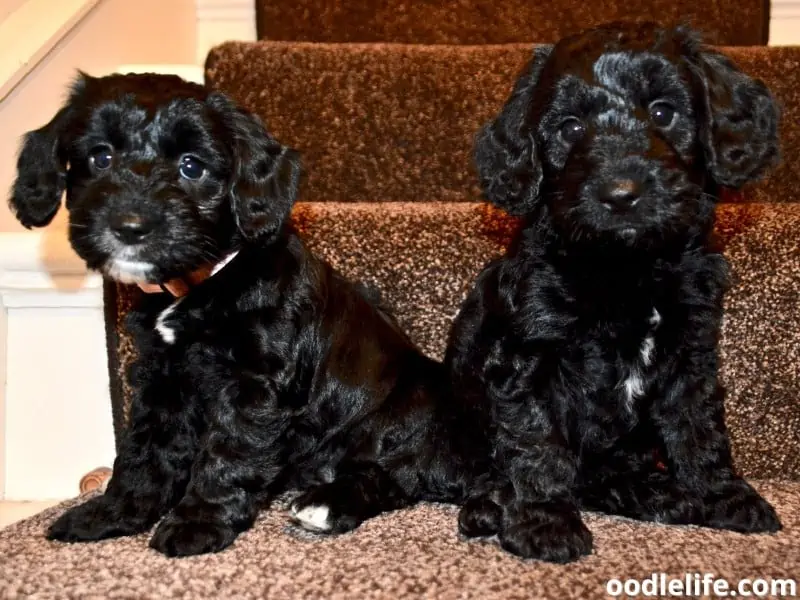 They've been in operation for over 20 years, committed to the health and well-being of every single animal they have. That means they care for the adults and the puppies with the same amount of love and affection! No pet is treated poorly at Hidden View Farms.
Each puppy is socialized by the family's children and other pets roaming the farm. Getting your new puppy to adjust to life in your home is easy when they've already been living such a great life at Hidden View!
The family-owned business is a great place to visit if you're looking for your Cockapoo. They'll help you find the puppy that fits perfectly in your family and get you set up with all the supplies necessary for taking home a new furry baby!
Contact Details:
Website: https://hiddenviewfarms.com/
Phone: (740) 974-8618
Email: [email protected]
Location: Lancaster, Ohio
Conclusion
Some people are hesitant to work with breeders. Whether for personal reasons or simply because of misinformation, there's a stigma around dog breeders that needs to change.
These Cockapoo breeders in Ohio are the best examples of why you should consider using a dog breeder. They're family-oriented and focused on creating a healthy, happy lifestyle for every puppy.
You don't have to worry about behavior issues or poor health when adopting from one of these breeders. They treat their dogs like part of the family.
So what are you waiting for? Call today to learn more about your future Cockapoo pal!