Best Cockapoo Breeders in Ontario (Updated 2023) 
Cockapoos make excellent family pets. They combine the Poodle's intelligence and people-pleasing disposition with the Cocker Spaniel's ebullience zest for life.
Additionally, they shed less than a true Cocker Spaniel, making them demonstrably more allergy-friendly.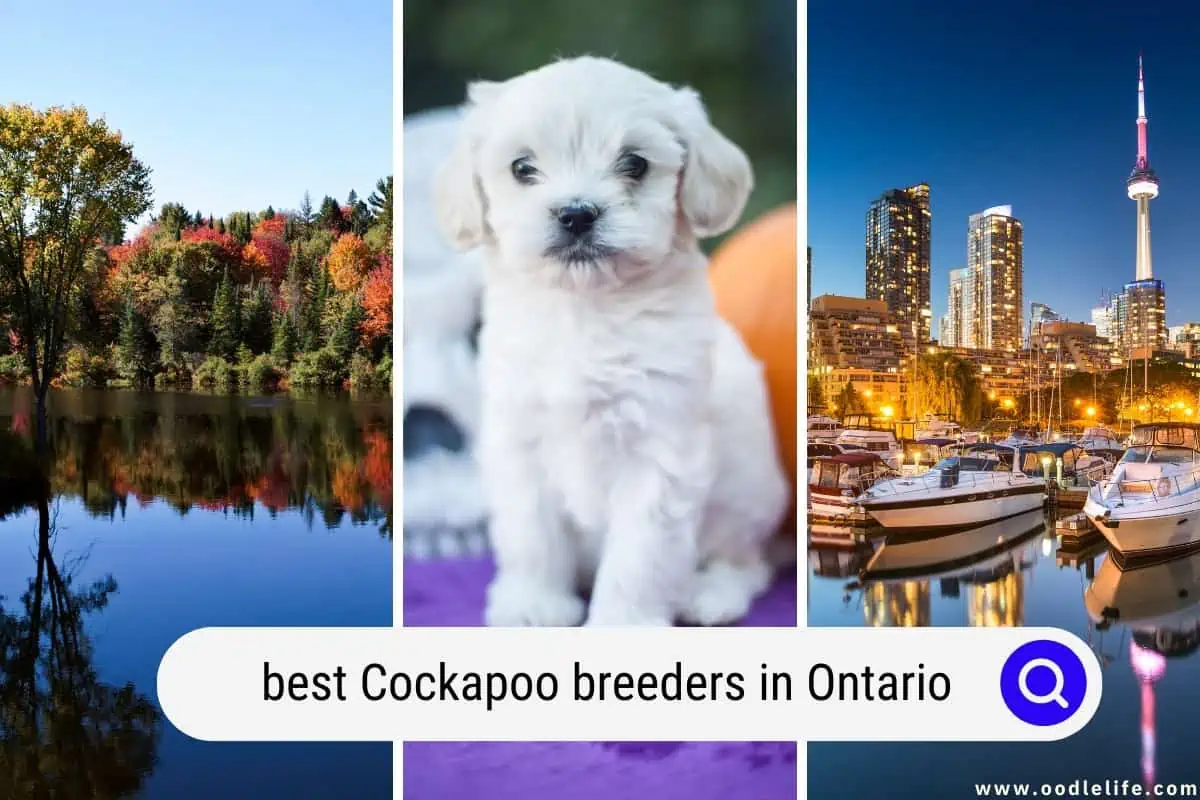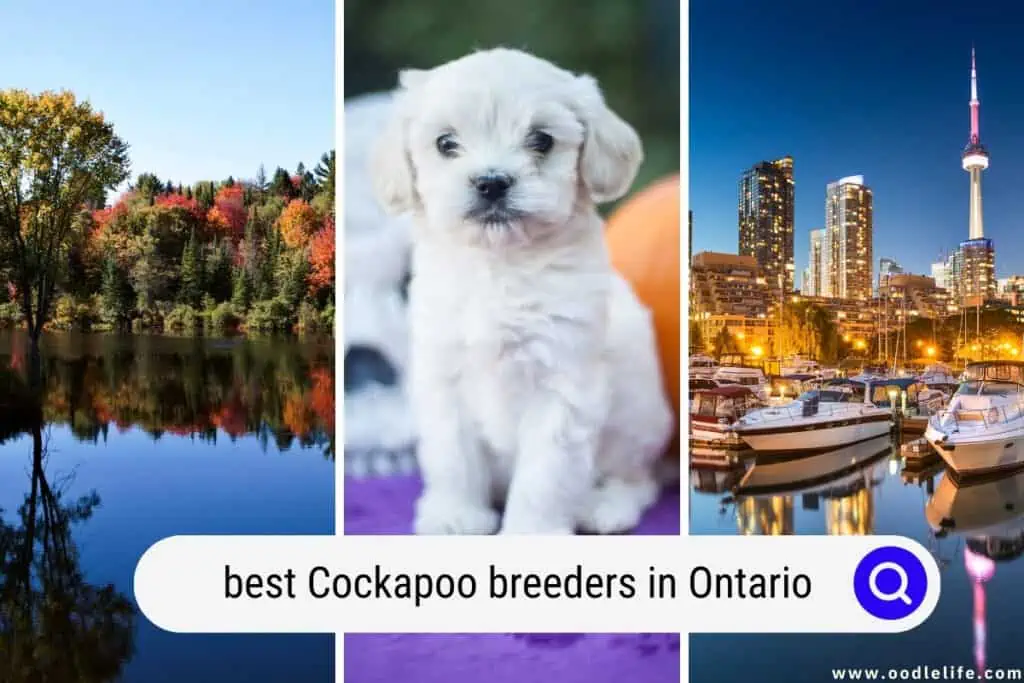 $300 2023 Discount!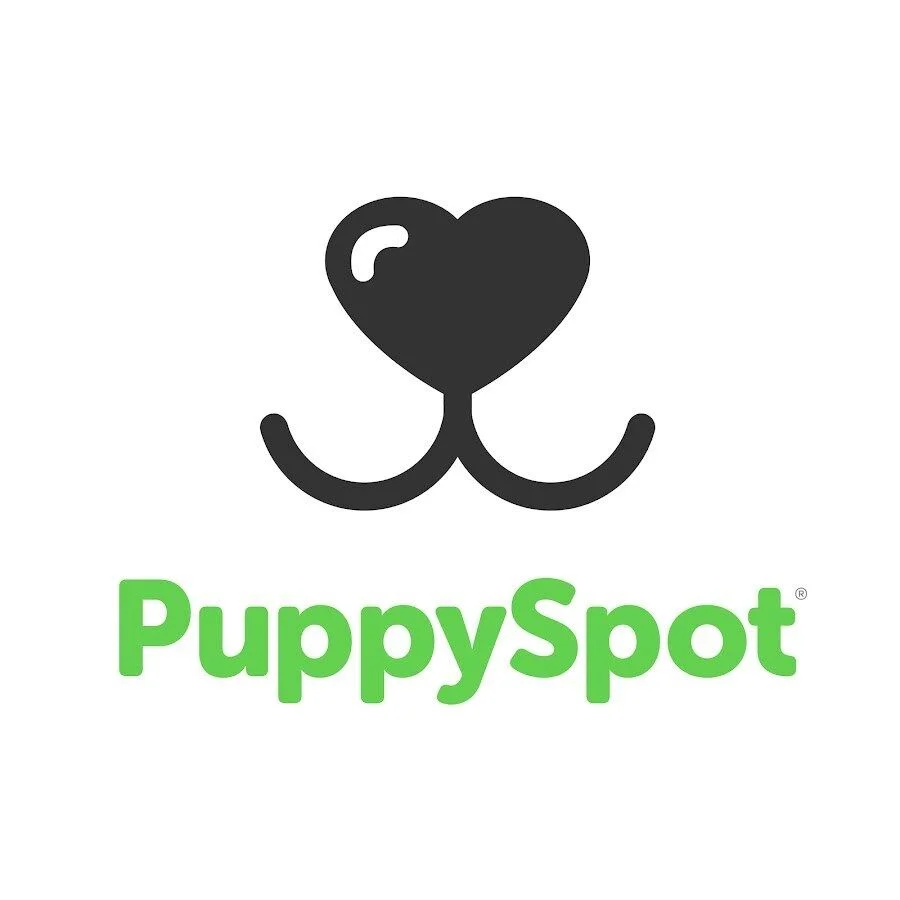 PuppySpot Adoption
PuppySpot is a reputable dog marketplace where you can browse and find compatible puppies right from the comfort of your home. They have placed over 200,000 puppies into homes in the US!
Click through and use the code PUPPY300 for $300 off any puppy adoption.
See Puppies and Save $300
Consequently, the Cockapoo's popularity continues increasing and breeders are everywhere. But some are more reputable than others. So how do you spot the best Cockapoo breeders in Ontario?
Easier said than done. But our guide will help you narrow down your list.
1. Cockapoos of Ontario
As their name suggests, Cockapoos of Ontario are Cockapoo experts. They have over 20 years of experience breeding first-generation Cockapoos. These dogs are less hypoallergenic than later generations but have excellent hybrid vigor.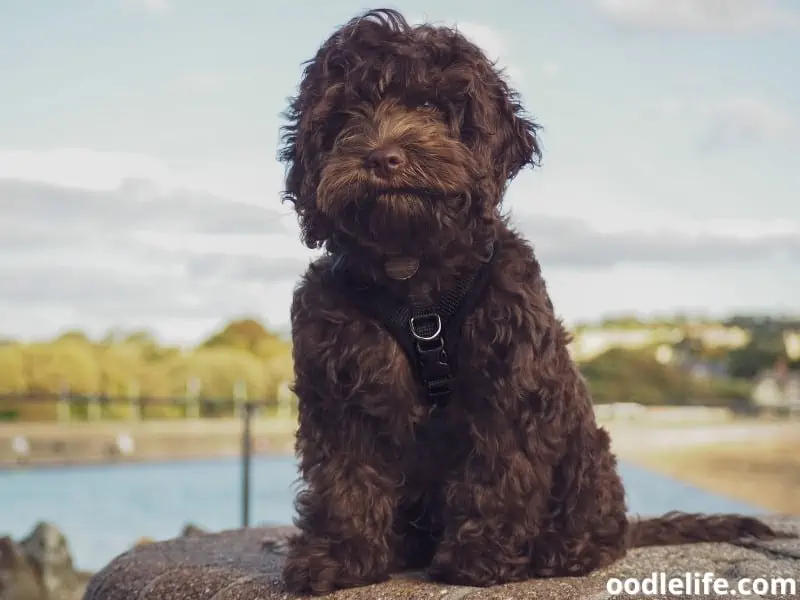 To ensure that this remains true, all parents and puppies are tested for hereditary conditions before breeding and adoption. They carefully curate the dogs they use in their breeding program based on their disposition and medical history. That ensures you get the best possible dog for your money.
But they also recognize that a puppy is a significant investment on your part. They are so confident in their dogs that Cockapoos of Ontario offers a two-year health guarantee.
Cockapoos of Ontario also goes out of its way to train their puppies before adoption. That makes your life considerably easier, though you still need to learn the command words that make your pup listen. They also familiarize the puppies with other important parts of Cockapoo life like grooming, nail trimming, and ear handling. 
Contact Details:
Website: https://www.cockapoos.ca/
Phone: (289) 349-9233
Email: [email protected]
Location: Mississauga, Ontario
2. AR Country Kennels
For all dogs Poodle-crossed, AR Country Kennels are the Cockapoo breeder in Ontario for you.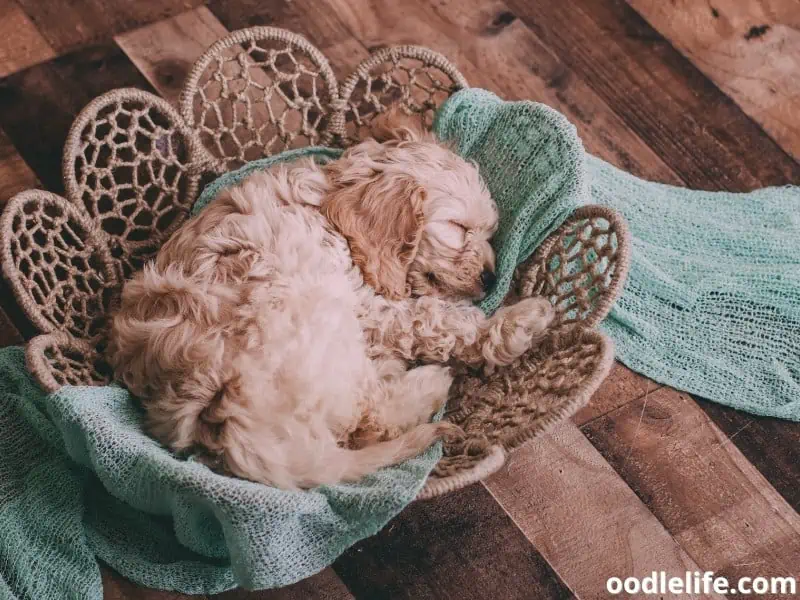 This Hermon-based breeder has over 20 years of experience producing happy, healthy Cockapoo puppies. They raise the puppies in a family environment to ensure they get as much socialization as possible.
By default, AR Country Kennels docks their Cockapoo's tails. If that's not something you want to be done, you can ask them to leave your puppy's tail intact when you make the deposit.
As far back as 2001, it mattered to AR Country Kennels that their clients consider them reputable. Since then they have worked to maintain breed standards for all their dogs. Their priority is always the dogs' health and temperament.
So, while you might not get exciting coat colors, you can rest assured your Cockapoo will live a long, happy life.
Mum and pups enjoy a nursery that's well-heated in winter and air-conditioned in summer. The website also offers extensive resources for first-time dog owners. 
Contact Details:
Website: https://www.arcountrykennel.com/
Phone: (613) 332-6232
Email: [email protected]
Location: Hermon, Ontario
3. Legacy Cockapoo
Legacy Cockapoo is another excellent Cockapoo breeder in Ontario with more than 20 years of breeding experience.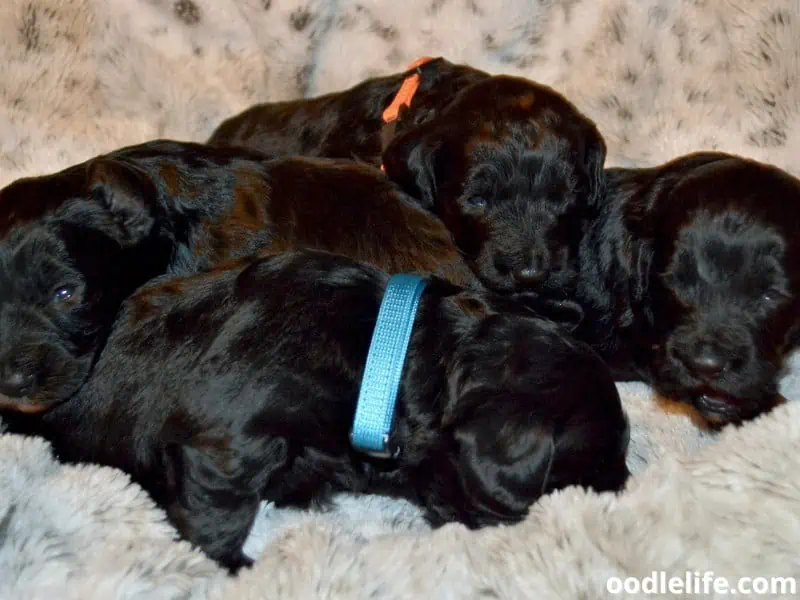 They specialize in all sizes of Cockapoos and Bernedoodles. One of the many things that stands out about Legacy Cockapoos is their transparency. A quick trip to their website tells potential owners not only what kind of genetic testing they run but what food and supplements they feed the dogs to ensure their health.
It also includes a copy of the contract new owners sign, so they know what they're getting into before committing.
Another thing we like about Legacy Cockapoos is that it includes a guardian program. This allows you to pick your puppy and become an essential part of its life, even while it's part of the breeding program. When the dogs retire, rather than kenneling them, they go home to a familiar family environment, alleviating all kinds of stress and separation anxiety.
Legacy Cockapoo requires an application from owners interested in a puppy. But once they deem you a match, they keep in regular contact. They even supply a lifetime genetic guarantee for your dog's health.
It's hard to find a Cockapoo breeder in Ontario equally caring and confident in their dogs' health. 
Contact Details:
Website: https://www.legacycockapoos.com/
Phone: (289) 803-2231
Email: [email protected]
Location: Kawartha Lakes, Ontario
4. Curious Puppies Ontario
Curious Puppies is an Ontario-based Cockapoo breeder with years of experience. Many things recommend them, from their vast open farm spaces to their multi-generational approach to breeding.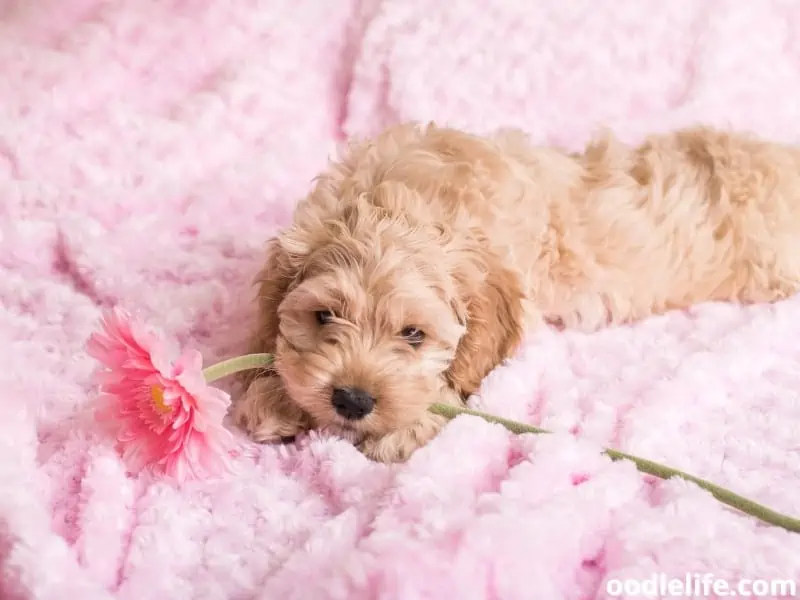 What stands out immediately is the breeder's preparedness to keep on older, non-breeding dogs. That ensures the puppy you take home is thoroughly socialized and knows how to approach older dogs without being a nuisance.
There are a few health conditions Cockapoo puppies can inherit from their parents. Curious Puppies' careful approach to breeding ensures they preserve their pups' hybrid vigor while giving you the healthiest dog possible. All puppies are thoroughly screen-tested, dewormed, vaccinated, and microchipped before adoption.
But Curious Puppies Ontario doesn't stop its help there. They include a video training program. It covers training basics like crating and potty training your puppy.
But it also includes advice on all those other puppy nuisance habits like gnawing your furniture and pestering older dogs for grooming.
Contact Details:
Website: https://curiouspuppies.com/
Phone: (905) 393-8827
Location: Hamilton, Ontario
5. Winfield Kennels
Winfield Kennel is a licensed CKC breeder with over ten years of breeding experience. That means you are guaranteed a puppy that meets its breed standards and health requirements.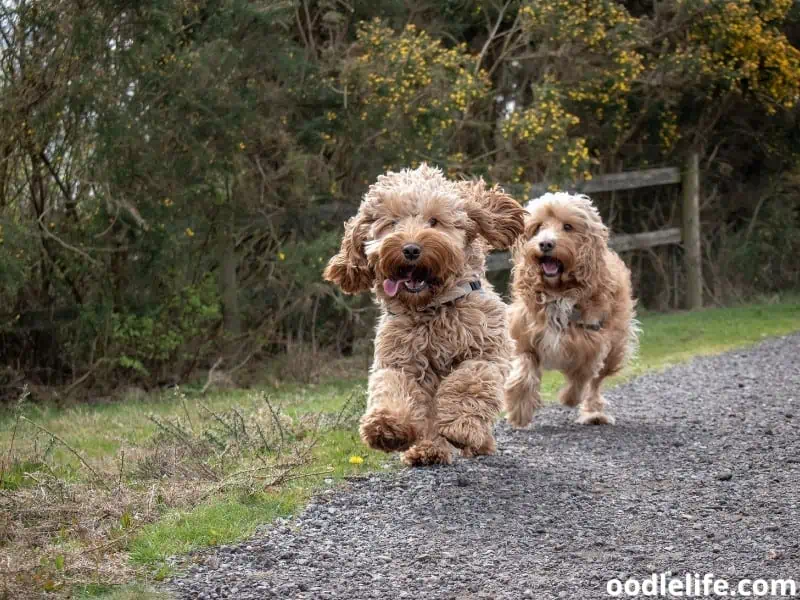 This breeder focuses on temperament and health, so while you're unlikely to find rarer colors of Cockapoo, they're inarguably healthy. All the parents and litters are screen-tested for hereditary conditions like Progressive Retinal Atrophy, before adoption.
Their Cockapoo coat colors include:
Black and white
Apricot
Cream
Red
They also deworm and provide the first round of vaccinations. Since these puppies grow up in a home environment, they are also thoroughly socialized by the time prospective owners meet them.
They specialize in small to medium-sized dogs, including Cockapoos. There are no official breed standards for these crossbreeds, but that doesn't stop Winfield Kennels from giving their hybrid puppies the same vetting and breed consideration as pedigree dogs. 
Contact Details:
Website: https://winfieldpuppies.wordpress.com/
Phone: (519) 638-3697
Location: Drayton, Ontario
6. Pets In The Country
Finally, Pets in the Country is another Cockapoo breeder in Ontario with years of experience behind them.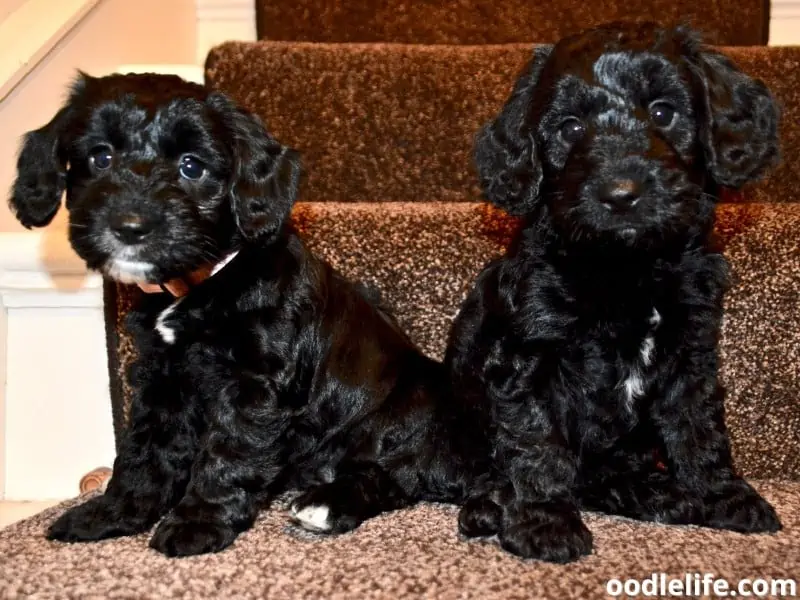 They specialize in Cockapoos and Doodle-type dogs. The breeder is based in Burlington, and their dogs enjoy a family environment. They put significant time and energy into ensuring their puppies are well-socialized before adoption.
While they don't offer the comprehensive video training other breeders do, they do dedicate a page of the website to training advice. They're also prepared to keep in touch with you and help you through the growing pains of puppyhood if necessary.
Like many breeders, they require a deposit before you commit to a puppy. After that, potential owners can choose their dog on a first-come-first-serve system, based on when you submitted the deposit. 
Contact Details:
Website: https://www.petsinthecountry.com/
Phone: (905) 807-7902
Email: [email protected]
Location: Millgrove, Ontario
Final Thoughts
When it comes to finding Cockapoo breeders in Ontario, you are spoiled for choice.
The province possesses many reputable breeders that raise high-quality, well-socialized puppies.
When considering if a Cockapoo is right for you, don't hesitate to talk to the breeder. The best ones offer advice, tips, and tricks to get through the teething trouble of early puppyhood. They'll also answer any questions you have about the parent dogs' and puppies' health.
The most important thing you can do is visit the breeder. Choosing a puppy is about finding a companion, and that's one thing you can't do over the phone.