Best Cockapoo Breeders In Utah (2023 Update)
You're interested in finding Cockapoo breeders in Utah because you probably want to adopt a Cockapoo. You've decided to look for a reputable breeder near you. With the popularity of Cockapoo and other designer breeds, most businesses simply want to cash in and make profits from selling puppies.
Working with a responsible breeder ensures you take home healthy and happy puppies.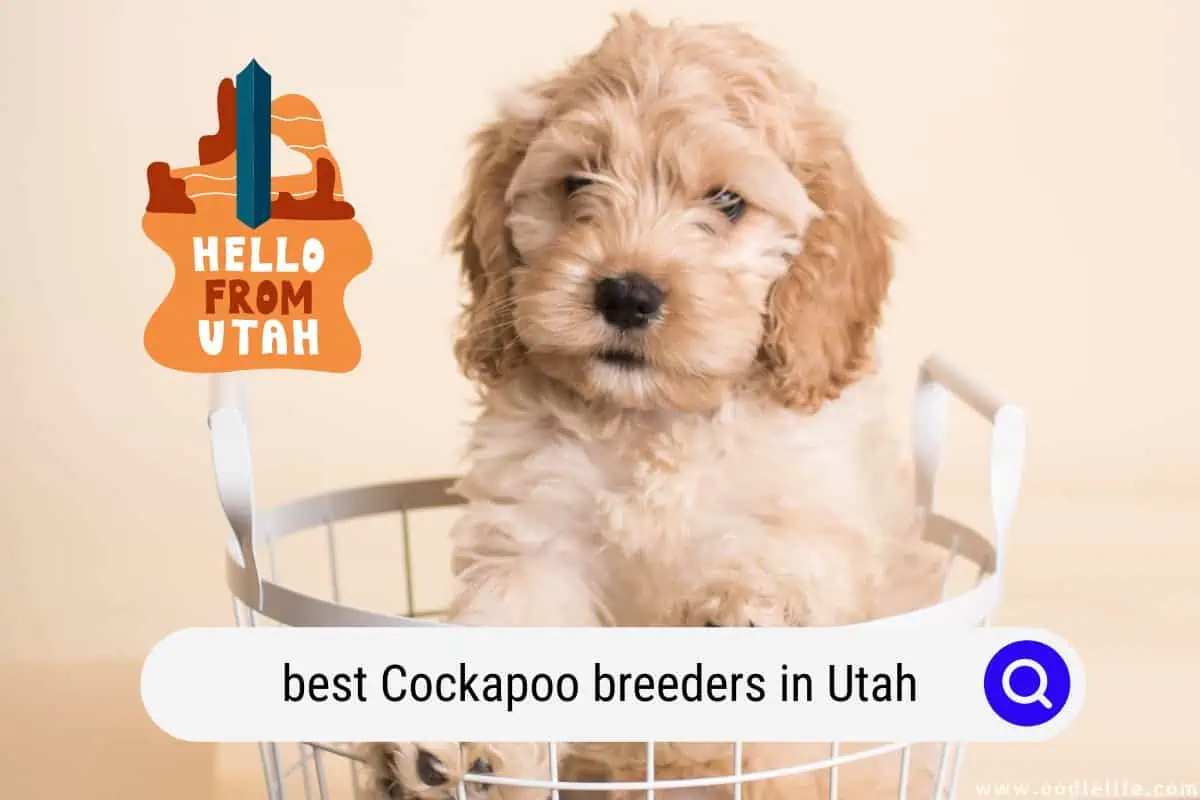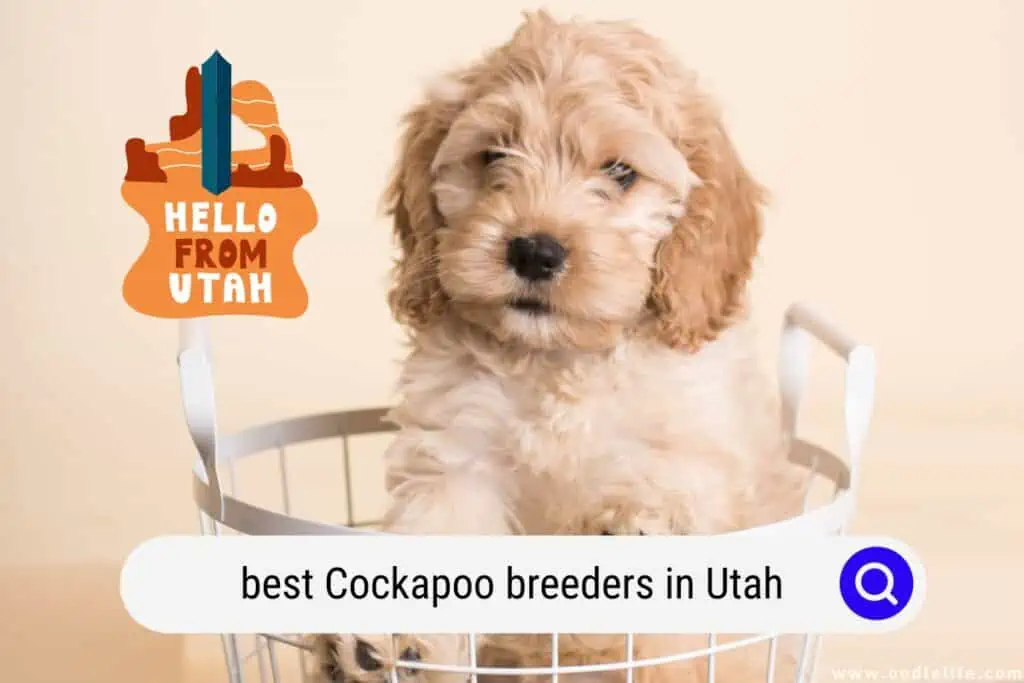 $300 2023 Discount!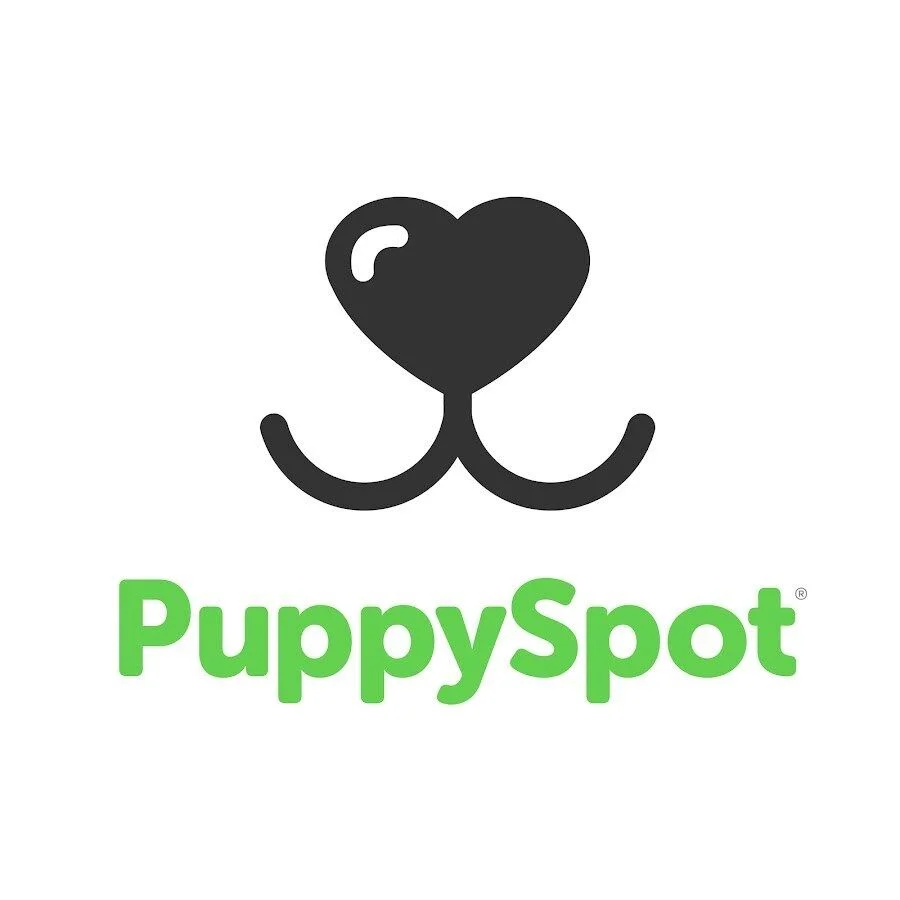 PuppySpot Adoption
PuppySpot is a reputable dog marketplace where you can browse and find compatible puppies right from the comfort of your home. They have placed over 200,000 puppies into homes in the US!
Click through and use the code PUPPY300 for $300 off any puppy adoption.
See Puppies and Save $300
Choosing a good breeder is difficult as there's so much you need to factor in. For starters, you must establish whether the breeder has experience in the industry. You also need to determine whether the breeder has good reviews from previous clients.
o save you from all the trouble of finding a breeder, here's a list of the best Cockapoo breeders in Utah with a proven track record.
Utah Cavapoo
When choosing the best breeder to work with, it's worth finding out whether the breeder is passionate about the business. Passionate breeders will do anything to ensure their pups are happy and healthy.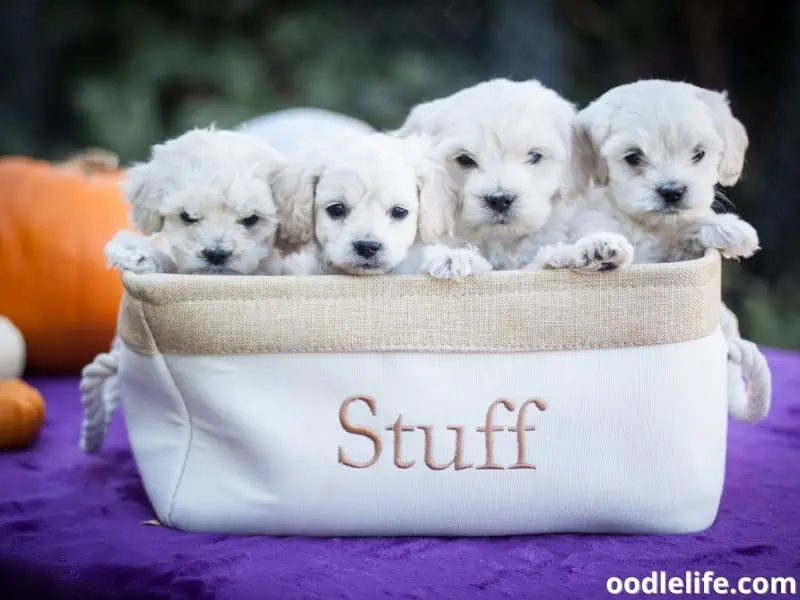 Utah Cavapoo has a special interest in breeding Cockapoos due to their calm demeanor, intelligence, and not to mention the fact that they are quite loving. The breeder loves the way these puppies can make people happier.
Cockapoos from Utah Cavapoo undergo all the required health checks to make sure they are free from the common diseases associated with designer dogs. The breeder emphasizes the health of their puppies. To achieve this, they work with licensed vets to confirm that parent dogs are a healthy bloodline.
Utah Cavapoo also understands that your "Furever" friend deserves quality care right from birth. As a result, their breeding program strives to ensure puppies have a friendly and safe environment where they can run and play all day long.
Whether you're looking for a family dog serving as a therapy puppy or a service dog, Utah Cavapoos can meet your expectations. Their pups are easy to train and have decent temperaments. Visit the breeder's website to learn more about the Cockapoo they have lined up for adoption.
Contact Details:
Website: https://www.utahcavapoos.com/
Location: West Point, Utah
The Puppy Store Vineyard
The reviews a breeder gets online can tell you a lot about the quality of their services and the puppies they offer. The Puppy Store Vineyard has plenty of positive reviews from their previous clients. Most of their previous clients are happy with the puppies they adopted from them.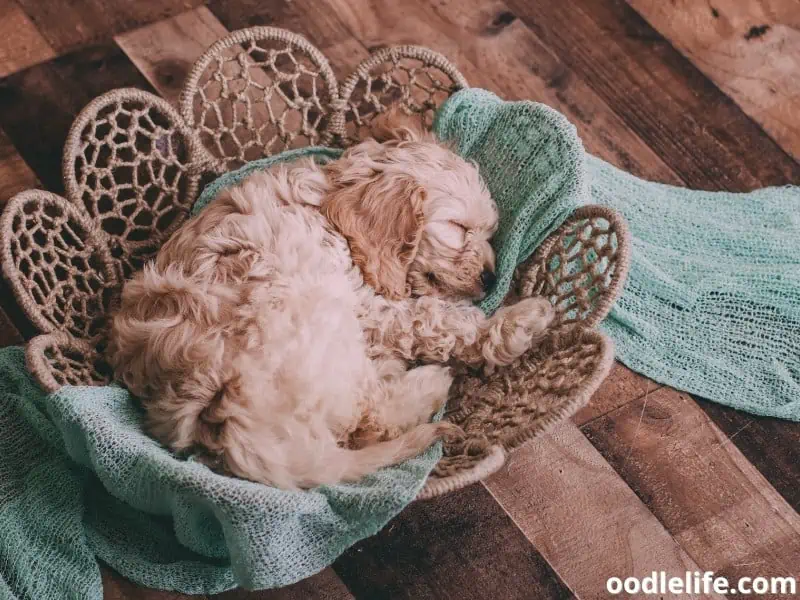 Puppy Store Vineyard selects the finest reputable breeders to work with them. This means that you're guaranteed to go home with a quality puppy.
One of the main reasons why The Puppy Store Vineyard stands out from other breeders in Utah is the experience under their name. They have been in the dog-breeding business for more than three decades now. Over the years, Puppy Store Vineyard has worked to ensure they match their puppies with the perfect families.
What's more, the puppies they offer for adoption come from reputable breeders across the state. Puppy Store Vineyard doesn't pick up pups from puppy mills. Hence, all their Cockapoos grow in environments where they get all the love and care required to grow into social and fun-loving pups.
More importantly, puppies from Puppy Store Vineyard are regularly checked for any health issues. All dogs undergo mandatory health checks before adoption. A Cockapoo from this breeder comes with up-to-date vaccinations, free online training, and affordable payment options. 
Contact Details:
Website: https://puppiesforsalevineyard.com/
Phone: (801) 805-6502 | (801) 805-4800 | (801) 805-1844
Email: [email protected]
Location: Vineyard, Utah | West Jordan, Utah | Saratoga Springs, Utah
My Doodle Puppy
My Doodle Puppy, formerly known as My Doodle Maltipoos, is a responsible breeder in Utah worth trying. Marlene Kingston has a passion for dogs and animals and knows what it takes to raise a healthy pup. One thing you'll love about this breeder is their personal touch in raising their Cavapoos, Maltipoos, and Cockapoos.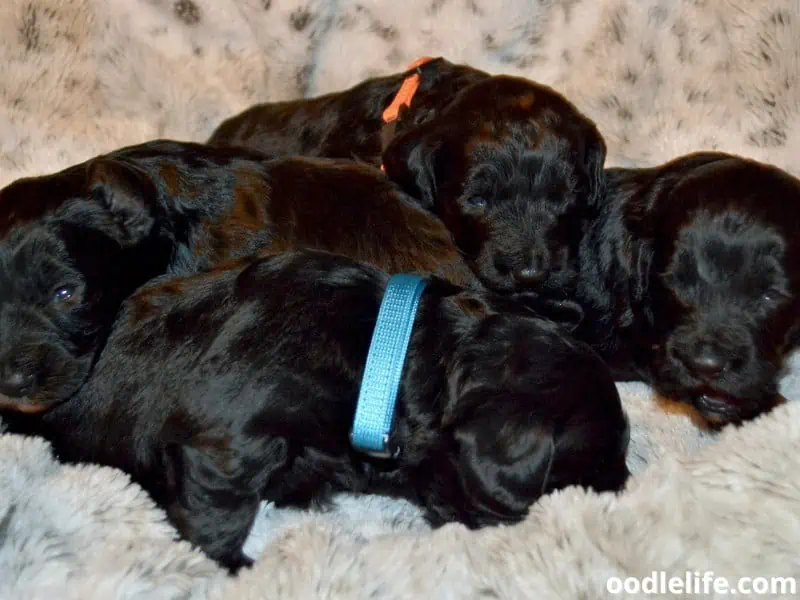 Marlene loves breeding Doodles because of their good temperaments and the fact that they are easy to train. This makes it easy for pet parents to adopt puppies that can socialize with new people and adjust to new family settings.
So, you shouldn't worry that adjusting your Cockapoo might take time. Right from birth, these pups undergo social training to ensure they can navigate new environments quickly. The best part is that Cockapoos are hypoallergenic, meaning you can still enjoy having them around your home even if you're allergic.
My Doodle Puppy also has a simple adoption process to save countless hours of going back and forth as you adopt your Cockapoo. Once you meet the adoption requirements, you only need to review the videos and pictures of the litter before you can schedule to pick up your new furry friend.
Get in touch with this breeder to know more about available puppies and how soon you should expect to bring a Cockapoo home.
Contact Details:
Website: https://www.mydoodlepuppy.com/
Phone: (801) 839-5231
Location: Salt Lake City, Utah
Ivy Blue Doodles
Ivy Blue Doodles also offers adorable Cockapoos for adoption. The breeder often strives to improve the quality of the breed they create. Raising puppies is something that the owner (Olivia George) has been doing since she was young.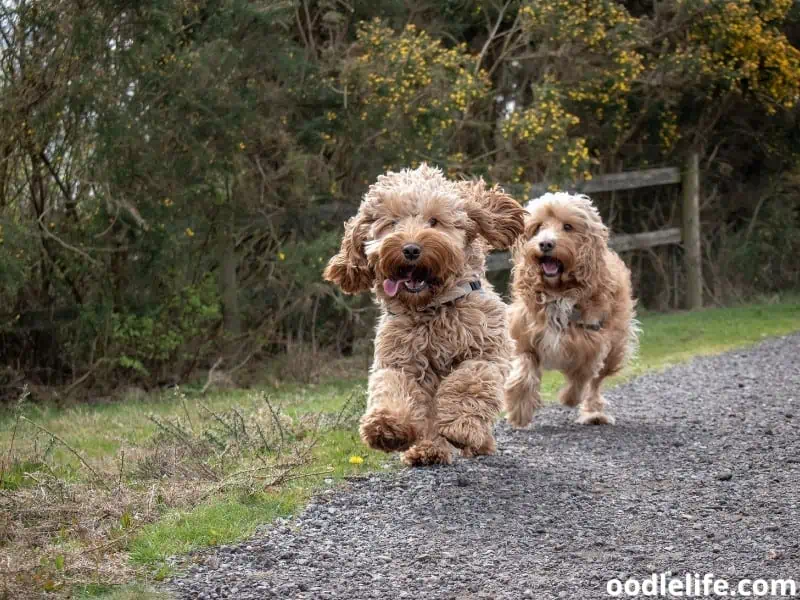 Over the years, she's fallen in love with the art, and she enjoys that her puppies connect her to loving families ready to provide homes for her pups forever.
Ivy Blue Doodles requires its clients to make early reservations since designer dogs are always in high demand. As part of the reservation process, you should make a small non-refundable deposit. The breeder will then communicate about upcoming litter and when you should pick up your Cockapoo.
Cockapoos undergo different forms of training to ensure they are all-rounded. Pups go through crate and leash training to ensure adoption is easy and stress-free.
Ivy Blue Doodles also offers a 3-week training program that starts when pups are eight weeks old. This program provides pups with the necessary foundational skills before moving to their new homes.
Contact Details:
Website: https://www.ivybluedoodles.com/
Email: [email protected]
Location: Delta, Utah
Amberlyn's Cockapoos & Doodles
Amberlyn's Cockapoos & Doodles has a significant following on its social media page as they update their clients about upcoming Cockapoos and Doodles ready for adoption. The breeder is quite transparent, as they have uploaded several videos and pictures of their dogs and their breeding facility.
The breeder has a big space where puppies can run and play all day. They offer their puppies a friendly, safe, and clean environment to enjoy their time before transitioning to their forever homes.
Amberlyn's Cockapoos & Doodles is a responsive breeder and will work with you to ensure your new Cockapoos get the love and care they deserve as they adjust to their new environment.
Contact Details:
Website: https://www.facebook.com/AmberlynsCockapoos/
Phone: (435) 813-2403
Location: Centerfield, Utah
Conclusion
To this point, you have a list of Cockapoo breeders in Utah that you can trust to deliver. We've researched the best options based on their reviews, experience, and the quality of the Cockapoos they offer. Choose one or two from this list and initiate a conversion that will help you to bring your little bundle of joy home.
As a rule of thumb, always check that you're working with a licensed breeder with a good track record before paying for anything.