Is There A Good Dog Collar Camera? (2023 Update)
Have you ever wondered how your dog spends its day when you're at work? Maybe you need proof that the dog really did eat your homework.
A lot of dog owners are curious about what their dog is up to when they aren't around to watch them. The dog collar camera is the perfect tool for monitoring your dog in your absence. Luckily, there are many good dog collar cameras available on the market.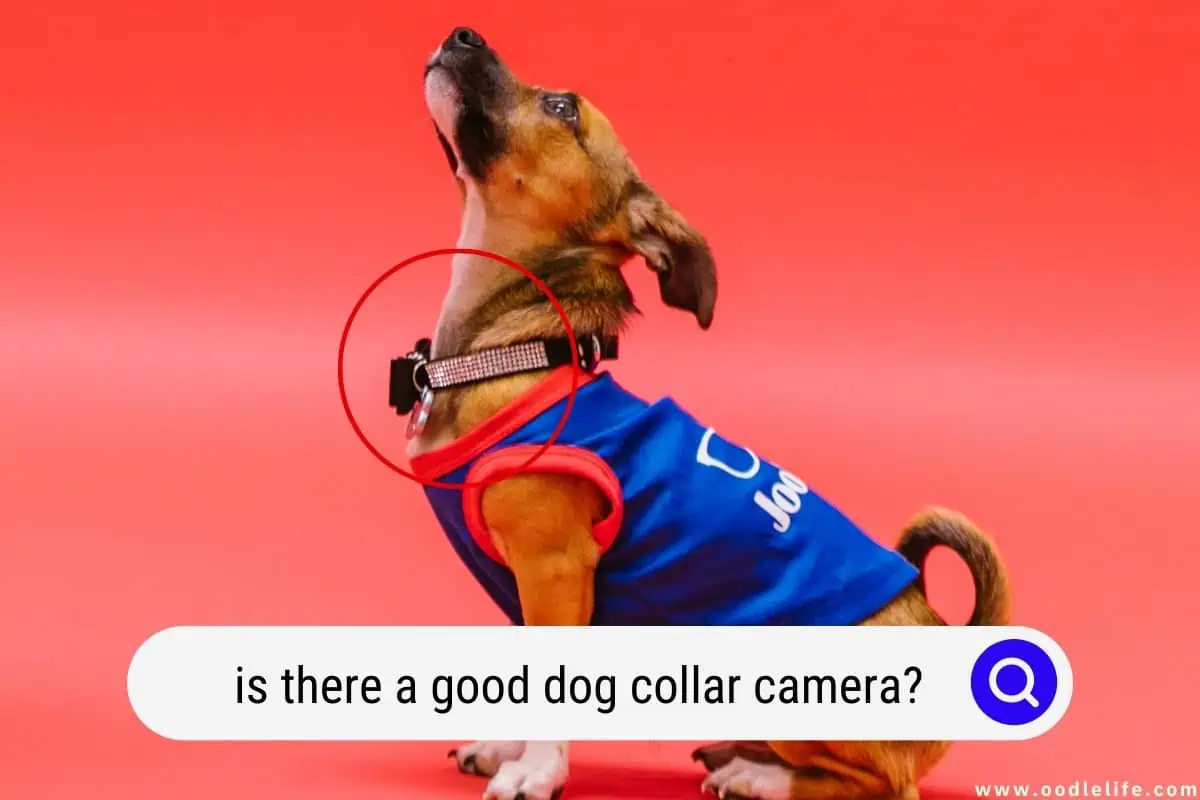 Dog collar cameras have become more popular and available over the years. There are so many options that you may struggle to pick one that is suitable for you. This is a quick read on what to look for and the top recommendations on which camera to get.
What To Look For In A Good Dog Camera?
There are many qualities to look for in a dog collar camera from the features to aspects of individual taste like color. Below is a list of key things that you should look for as you shop for a dog collar camera: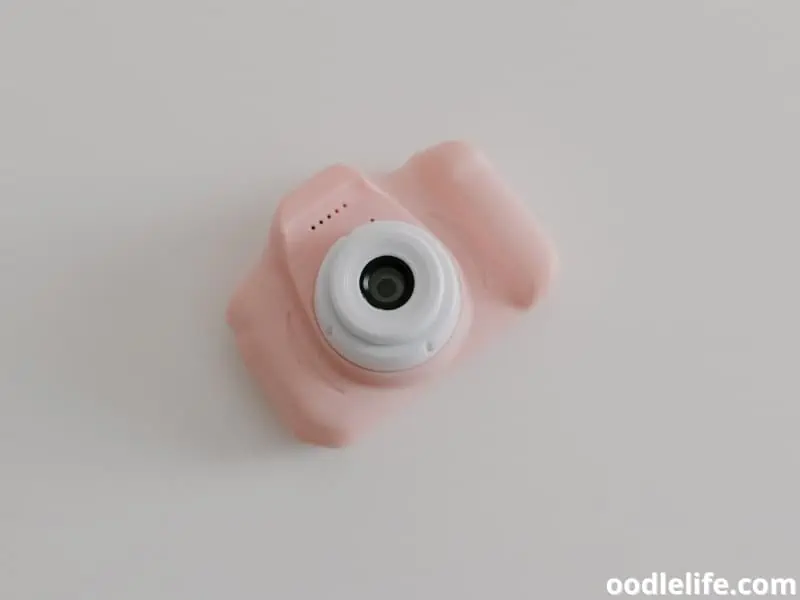 Good image quality. Having photos where you're struggling to make out images will take out all the fun of having a dog collar. 720P is the least camera resolution you should get.
Lightweight. The camera must be light enough so that your dog isn't weighed down when it is attached. Your camera choice should be light especially if you have a smaller size dog.
Affordability. Since monitoring your dog is more of a fun activity than an essential one, most people prefer a cost-effective camera. This was a consideration when selecting cameras on the list below.
Ease of use. No one wants to read a ten-page manual on how to attach 50 different parts just to install a camera on their dog's collar. Therefore, all the cameras on the top three list are easy to install.
Memory/storage capacity and battery life. A decent memory capacity is of great importance since we leave our dogs for hours. The larger the storage capacity and battery life, the longer your camera can record.
All the cameras recommended here have met the above qualifications. In some cameras, a more luxurious alternative has been provided in case you are interested.
Top 3 Dog Collar Cameras
1. Facamword Mini Dog Collar Cam
This product appears in almost all review articles as a contender for the best dog collar camera currently on the market. It comes highly recommended because it has all of the must-have qualities consumers are looking for. This camera is so light your dog will not notice it as it goes about its day.
You can live-stream video and audio from this camera, and the camera is also able to take photos if you'd like.
Facamword Spy Camera Wireless Hidden Security Camera
Wireless Security Camera This mini hidden spy camera can record HD 1080P videos, it can capture clear image. It has a built-in battery which records 3 hours video in the daytime. If you want to record video 24/7, you can also use USB charger or power Bank to power this mini wifi spy camera.
Strong Night Vision This wireless mini hidden spy camera has a high-powered infrared light which is invisible in the dark. The hidden camera also records clear video at night compared to similar products. It keeps an eye on your home, office, store 24/7. The night vision will auto turn on/off based on the amount of light.
View Live Streaming video via APP Connect mini wifi camera with local network, next you can remotely view live videos via phone app.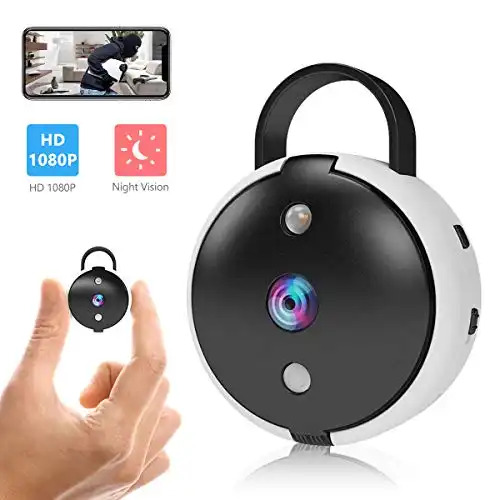 We earn a commission if you make a purchase, at no additional cost to you.
This camera also has night vision capabilities so you can see what your dog is doing clearly even at night. You can view the footage from wherever you are through your phone.
When it comes to memory and the length of footage that can be recorded, this product truly shines. It can support as high as a 128GB memory card and can take up to 3 hours of video. As if these sought-after features weren't enough, this product is affordable compared to other dog collar cameras with the same features.
It checks most if not all the boxes!
A luxury alternative to this is the Facamword Spy Camera. This option is not restricted to your dog's collar and can be set anywhere in the house. It has more or less the same features as the Mini Dog Collar Cam and offers decent quality video and high-quality pictures (1080p).
This camera is quite pricey compared to most dog collar cameras but it is worth it.
Pros
Light is weight.
User-friendly/ easy to set up.
Has a live streaming feature.
Affordable.
Cons
Video quality is not the best.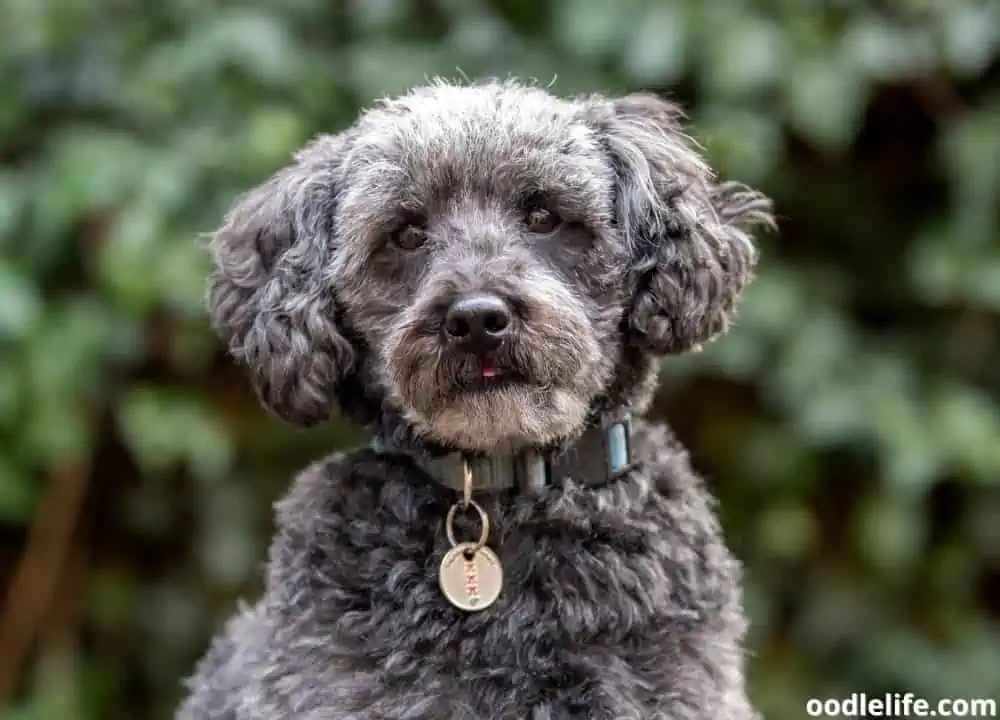 2. Uncle Milton's Pet's Eye View Camera
This camera takes photos with a decent 640 by 480 resolution. It is intended only for photography and it allows you the capability of setting your desired time intervals for taking photos. The camera has three different time intervals to choose from, that is, 1 minute, 5 minutes, and 15 minutes.
Uncle Milton - Pet's Eye View Camera
Clip-on lightweight, Digital compact camera for dogs and cats!
See what your pet does when you're not around
Auto-interval settings (1, 5, and 15 minutes)
Internal memory stores up to 40 photos.
640 x 480 resolution for 4" x 6" prints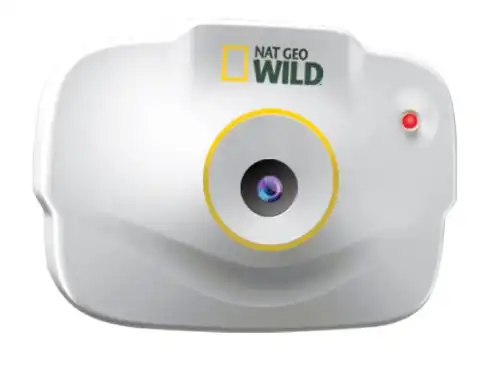 We earn a commission if you make a purchase, at no additional cost to you.
A 15-minute interval is recommended because, at this rate, your camera can last up to 10 hours. This is more than enough time for you to go to work and back and still have a record of your dog's whereabouts during the day.
The features of this camera are also very appealing. Up to 40 photos can be stored within the camera's memory. The camera comes with a USB cable that you can use to transfer the photos to your device for printing and sharing.
This camera is not as small as the others on this list so it is best used on dogs that are larger in size who will not mind the bulkiness. The camera is very easy to set up, just clip it onto your dog's collar and you are good to go!
Pros
Can take photos for up to 10 hours.
Easy to set up.
Decent photo quality.
Allows you to set your preferred time interval.
Cons
It is a bit bulky and is suitable for larger dogs.
It cannot take videos.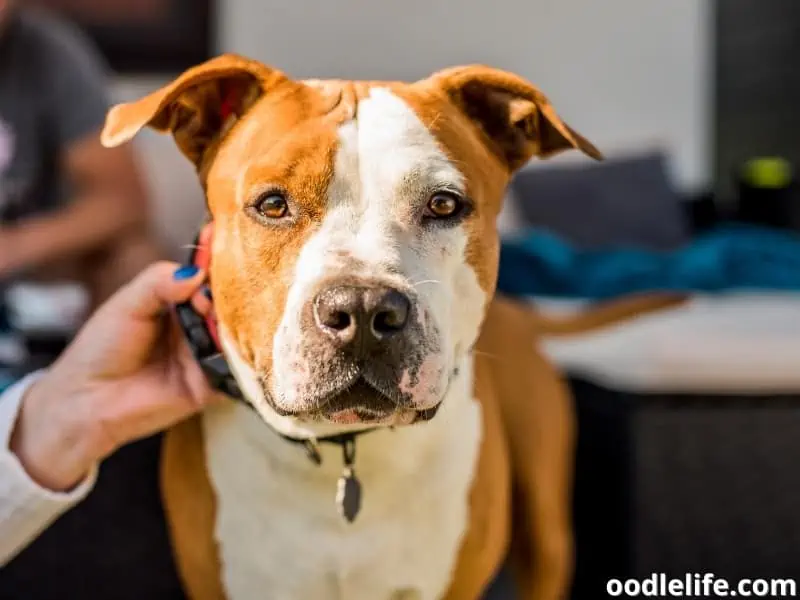 3. Hosecurity Digital Collar Camera
This last dog collar camera on this list is certainly not the least. It is the easiest to set up because it comes with its own collar so all you have to do is put it on your dog. It also allows you the option to remove the camera from the collar it comes in and set it up on a different collar.
New Hosecurity Wireless Rechargeable WiFi 1MP 720P
Power: DC-5V Built. in Rechargeable Lithium Battery or DC5V Power Supply
Video Format:.264 Picture Format: JPG.
Working Time:2 hours or continuously working by DC5V Power Supply
APP support Android or IOS, from App Can Hear voice from Camera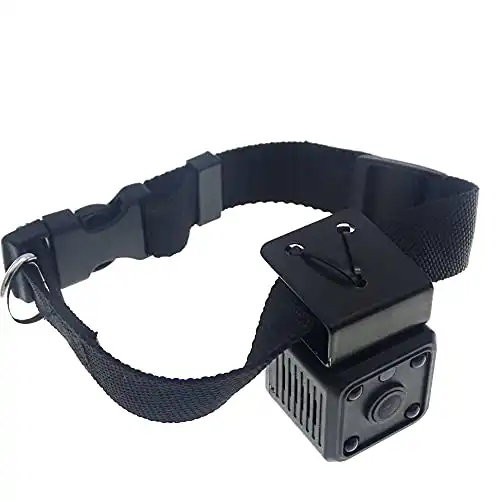 We earn a commission if you make a purchase, at no additional cost to you.
This camera can only take videos but the quality is decent. It can take up to 2 hours of uninterrupted video and comes with a 32GB memory card.
This camera also has a motion detection function. When the motion detection is on, the camera only records when it senses movement. This will allow the camera to take less video by excluding times when your dog is stationary like when it is sleeping.
The result is that it can record longer than the two-hour capacity. Motion detection sensitivity can also be set at low, middle, and high. The camera is also a bit bulky so it is best used on dogs that are larger in size.
However, it allows you to observe your dog remotely through the camera's app which is compatible with most smartphones.
Pros
Motion detection function.
The footage is accessible remotely through your phone.
2-hour battery capacity and 32 GB memory.
It is easy to set up and comes with a dog collar.
Cons
It is too big for smaller dogs.
It cannot take photos.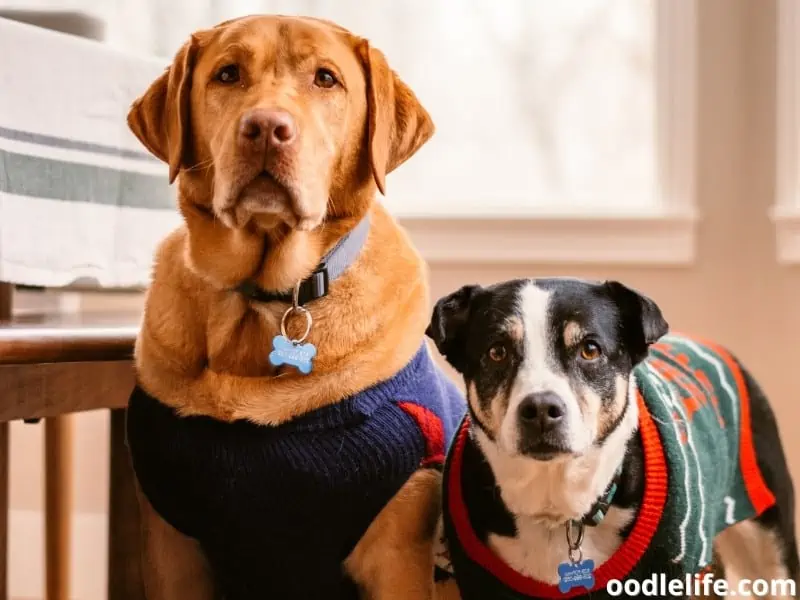 Dog Collar Camera – The Runner Ups
The three cameras listed above are among the best in the market. However, there are a few other alternatives to consider. If the cons are something you can live with, then these two cameras are pretty decent options.
The MHDYT Mini Spy Camera
This camera is a good option because it takes high-quality photos (1920 by 1080p). It has a motion detection function and can take good photos even in low light intensities like at night. The MHDYT Mini Spy Camera only takes photos and these photos are only taken when the camera senses movement.
Mini Spy Camera Wireless
Super Mini Spy Camera: MHDYT hidden camera is the smallest portable pocket body camera (it's approximately thumb sized with 0.87in, 0.7oz cube) in the world.
Unique and Innovative DIY Design: MHDYT mini camera comes with removable magnets and mirrors: Mirrors mounted above the lens that easy hide it to make the mini cam goes unnoticed. Magnet installed in the back of the micro camera that it can attach to any metal surface.
Full HD Video and Photo: MHDYT mini spy cam records video in exceptional 1920X1080P HD at 30 frames per second. Enhanced night vision with 4pcs IR led lights for a clear display in low light conditions (Led light not light up when recording)
Loop Recording & Motion Detection: MHDYT tiny camera supports Micro SD card with MIN 4GB and MAX 32GB (SD card needs to be purchased separately) for loop recording.
Easy to Use: Just insert one micro SD card to start recording. Your secret camera can be put in the corner of house, office, warehouse, store, backyard, garden, even in your pocket or on your collar with the help of clip which the accessories included in the box.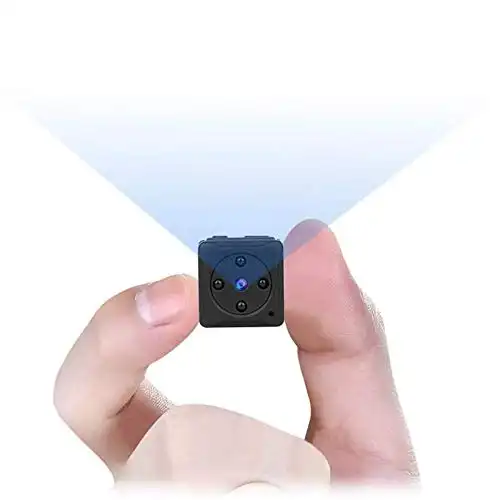 We earn a commission if you make a purchase, at no additional cost to you.
This is not a problem because you will only get photos of when your dog is active rather than sleeping which is quite useful. The camera is small so it is suitable for all dog sizes and can last up to 1 hour when fully charged. However, it did not make it to the top three list because it requires some adjustments before you can set it up on your dog's collar and is quite fragile.
Pros
Small and light-weight.
It takes high-quality photos.
Has a motion detection feature.
Cons
Needs modification before placement on a dog collar.
Short battery life.
It is fragile.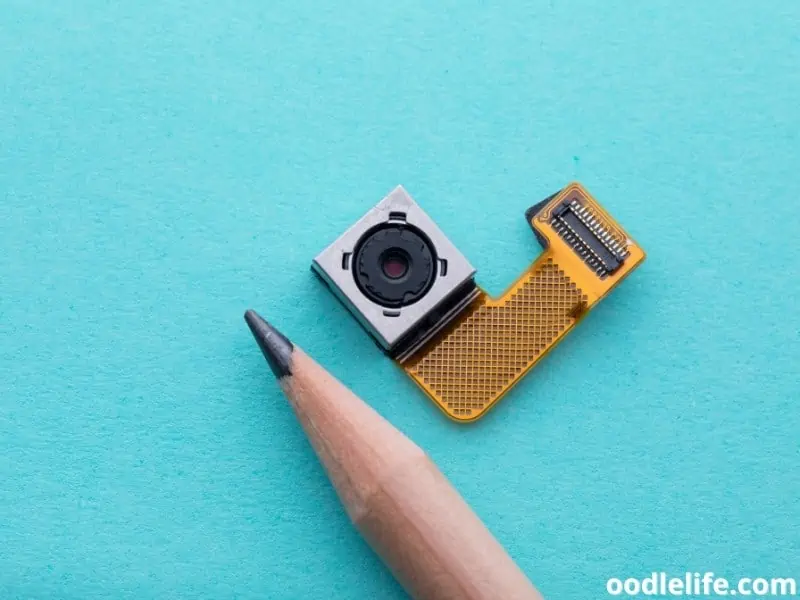 Puhui Digital Pet Collar Cam Camera
This camera missed the top three list by a whisker. It is capable of taking all three: photos, videos, and audio. The price is also quite affordable considering its features. The picture quality is good at 1280 by 1024p and it has a huge storage of up to 32 GB.
Digital Pet Collar Cam Camera DVR Video Recorder Monitor For Dog Cat Puppy Black
Power: DC-5V Built. in Rechargeable Lithium Battery or DC5V Power Supplly
Video Format:.264 Picture Format: JPG.Playback from Mobile app,not Support CMS on PC
Working Time:2 hours or continously working by DC5V Power Supply
APP support Android or IOS,from App Can Hear voice from Camera,But camera is no Speaker inside.So the pet can't hear your voice or oder
Package Included: 1 x Collar; 1 x Manual;1 x USB Cable; 1 x Pet Camera;1x power supply;1xaccessory bag including a reset tooll and collar fasten ribbon
We earn a commission if you make a purchase, at no additional cost to you.
The reason it missed the top three is its difficulty to install. The camera comes with setup instructions that are difficult to follow. However, once it is set up, it is a pretty good camera.
Pros
Captures photos, audio, and video.
It is light in weight.
It has a large storage capacity.
It is budget friendly.
Cons
The camera is difficult to install.
Final Thoughts
A dog collar camera is a great way to keep an eye on your furry friend while you're away from home. Whether you're at work or running errands, a dog collar camera can give you peace of mind that your pup is safe and sound.
Give yourself and your pet some peace of mind today by picking up one of these handy devices!