Actually Good Dog-Friendly Beaches Long Island (2023 Update)
Whether you have an adventurous, water-loving dog or one that would rather relax and play on the sand all day, the beach is a perfect place for your next day out with your pet.
If you live on Long Island, you have so many options for dog-friendly beaches near you. From dog-friendly campsites to entire designated dog parks along the water, Long Island boasts so many scenic and exciting beaches for you and your dog to explore.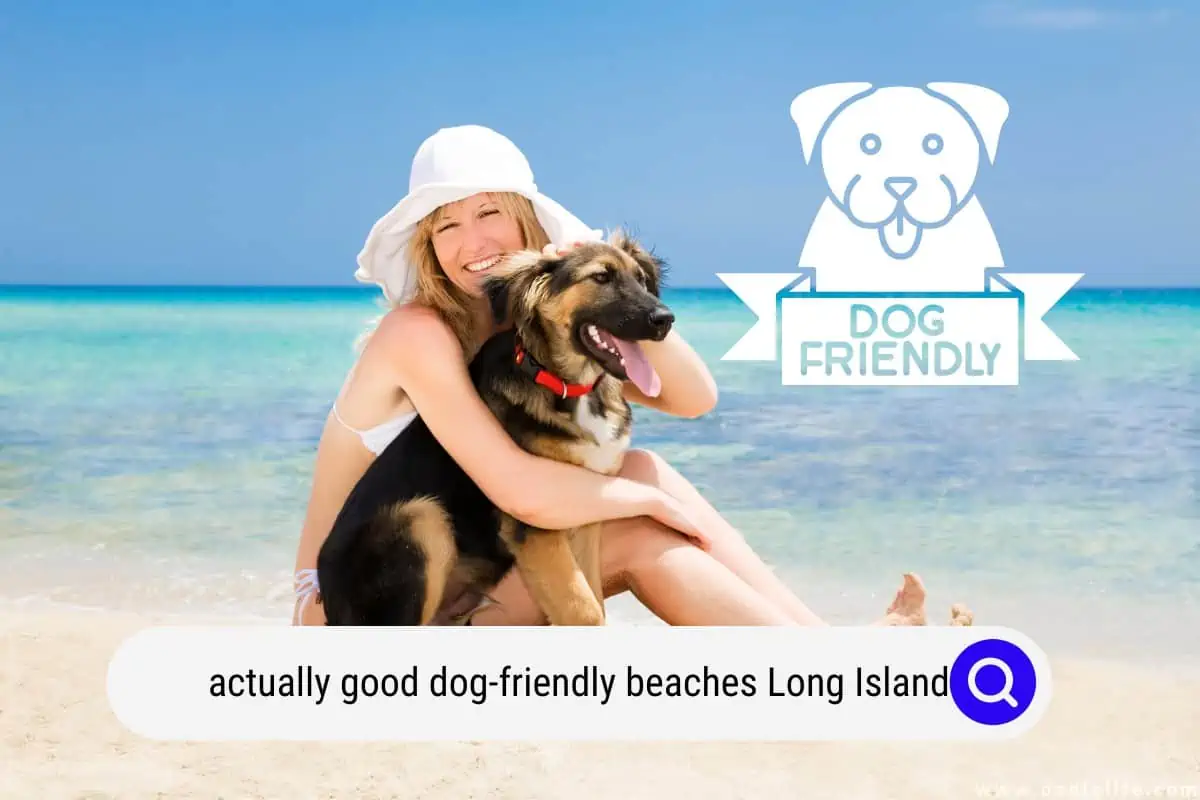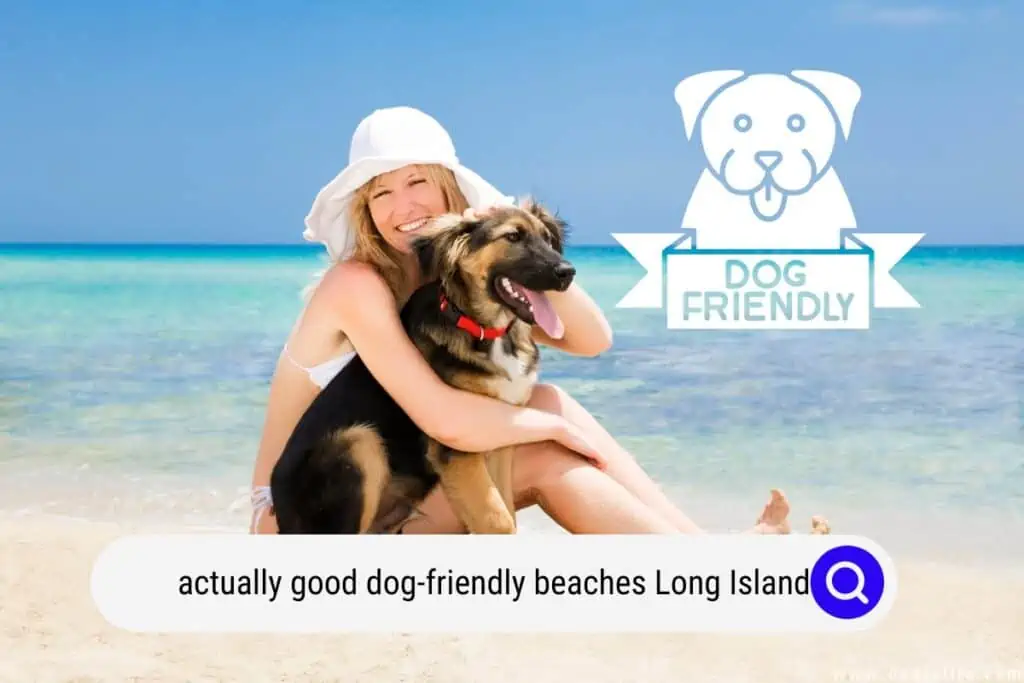 Before bringing your pup to the beach, there are several key factors to keep in mind, including finding a water-proof harness, bringing safe, beach-friendly toys, and checking for specific rules and requirements before leaving your house.
Once you have everything ready for the perfect beach day, however, you and your dog are all set to spend a perfect day together swimming, hiking, and exploring the outdoors.
We've put together seven of the best dog-friendly beaches in and around Long Island to help you find the right beach for your dog's needs.
The Best Dog-Friendly Beaches Long Island
Here are some of the best dog-friendly beaches in Long Island that you can bring your dog to in 2022.
Gardiner County Park
With 231 acres of gorgeous natural land and plenty of dog-friendly amenities, Gardiner County Park in Bay Shore, NY, is the perfect spot for both you and your dog to run around and enjoy the great outdoors.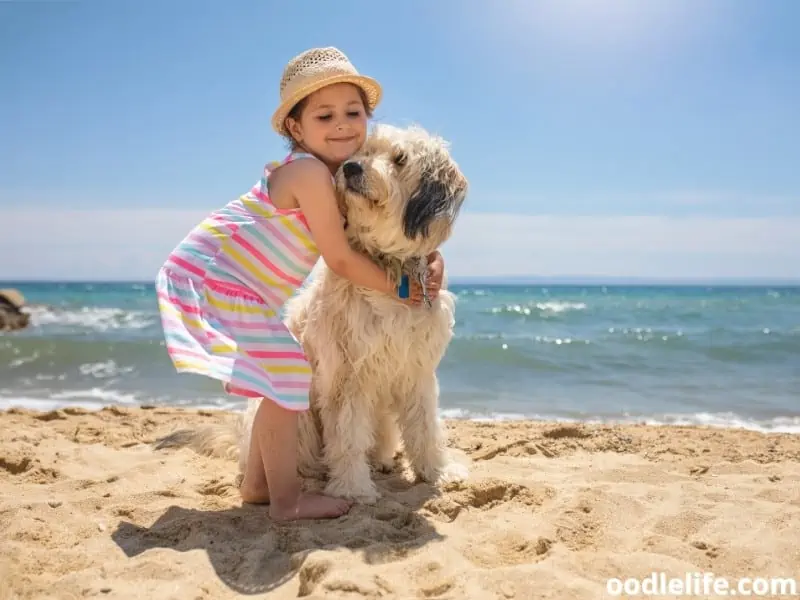 You can follow one of the many trails to the Great South Bay, where dogs are allowed to splash around in the water while you take in the scenic beach views. There are several other hiking and nature trails to explore with on-leash dogs, too.
The area also has two fenced-in dog parks for small and large dogs, along with a picnic area, a water fountain for dogs, clean restrooms and facilities, and gorgeous lighthouse views.
This park and its beach allow dogs all year round, so you can enjoy all of these dog-friendly amenities at any time. And while the parking lot is small, Gardiner County Park boasts no entrance fee and a short and convenient walk to the beach from the parking area.
Port Jefferson Public Beach and Dog Park
If you're looking for a dog-friendly spot for your next beach day, you can't go wrong with a visit to Port Jefferson Public Beach and Dog Park.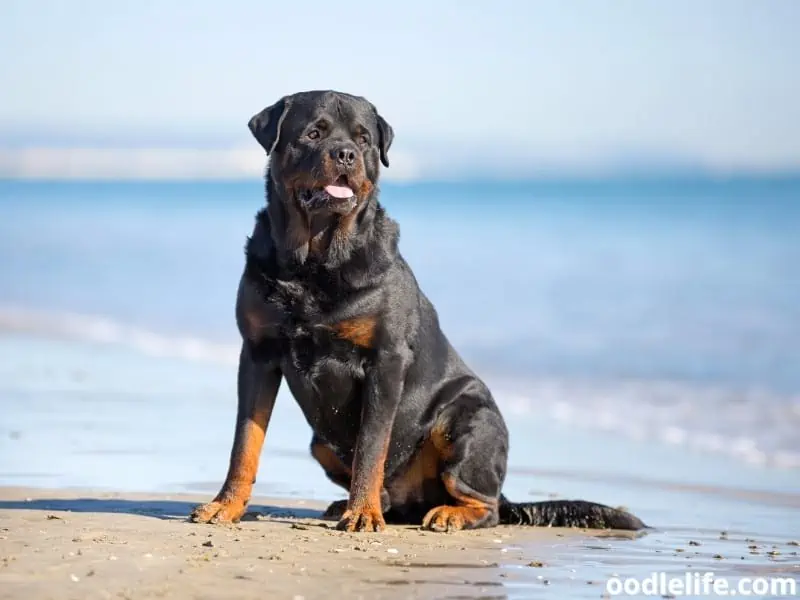 This small but spacious beach is rarely crowded, so you and your dog can enjoy plenty of space to run around and explore. Dogs are allowed off-leash on this beach year-round and can swim, play on the sand, and even join you for a variety of water sports such as sailing or paddle-boarding.
Not only is the beach itself dog-centric, but the surrounding village of Port Jefferson is extremely canine-friendly as well. Visitors with dogs can:
Explore nearby trails.
Shop in some of the local dog-friendly stores.
Dine or grab a drink at some of the nearby dog-friendly restaurants or breweries, such as Local's Cafe or Portside Bar and Grill.
There is a small, free parking lot available along the beach, as well as paid public parking just down the road. Just keep in mind that Port Jefferson Public Beach is made up of both pebbles and sand, so you might want to consider comfortable water shoes for you and your dog before visiting this beach.
Fire Island
This pristine, 32-mile-long barrier island offers a unique and relaxing experience for humans and animals alike. Outside of March 15th through Labor Day, leashed dogs can make the trip with you on the dog-friendly ferry and visit some of the most scenic places on this car-free island.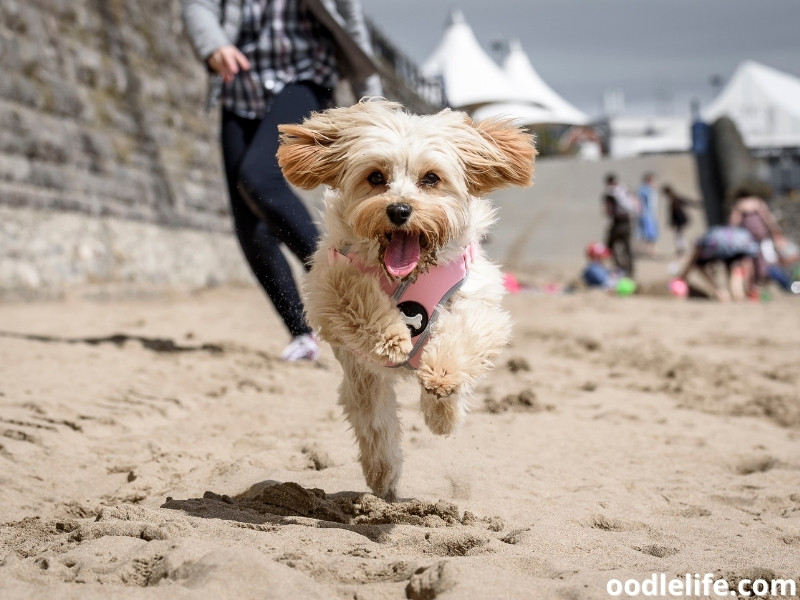 Outside of these restricted dates, on-leash dogs are allowed to roam on several of the island's most popular spots, including the Fire Island National Seashore and the Bayside Beaches.
Between March and Labor Day, some areas are restricted to protect nesting birds and other local wildlife. However, even if you are planning a visit to Fire Island between these dates, there are still plenty of dog-welcome areas to explore. These include:
Most of the ferries and water taxis to the island.
Bayside beaches including Talisman/Barrett Beach, Watch Hill, Fire Island Lighthouse, and Sailors Haven.
Parkside boardwalks.
The Watch Hill Campground.
When visiting Fire Island, you'll have to ensure that your dog stays on a 6-feet or shorter leash at all times. But even with some of the areas restricted to dogs during the warmer summer months, this place has so much for you and your dog to explore.
Cedar Point County Park
From scenic, dog-friendly hiking trails to gorgeous views of Gardiner's Bay, Cedar Point County Park has something for everyone. Located on over 600 acres of land in East Hampton, NY, both you and your dog will have plenty to explore in this outdoor recreation area.
The biggest draw to this park is all the hiking opportunities for leashed dogs. There are so many trails to discover, including an easy loop trail that will take you right to the historic Cedar Point Lighthouse.
Along with the abundance of hiking trails, visitors can enjoy activities such as boating, swimming, scuba diving, bird watching, fishing, and more.
And if you're looking for a spot where you and your dog can spend a night under the stars, Cedar Point County Park is a fantastic option with dog-friendly campsites. Just make sure to book a campsite ahead of time to guarantee a spot on the campground.
Shadmoor State Park
Situated just East of Montauk Valley, Shadmoor State Park is home to over 99 acres of dramatic cliffs, stunning colorful foliage, and incredible shoreline views along the Atlantic coast.
Dogs are permitted in Shadmoor State Park any time of year but must be kept on a leash no longer than six feet. With your dog, you can explore hiking trails designed for all experience levels, such as the 2.5-mile Shadmoor State Preserve Trail. You can also walk along the 2,400-foot shoreline, birdwatch from the park's cliffs, or just relax on the pristine sand.
Keep in mind that several public places throughout the park do prohibit dogs, including:
Golf courses
The boardwalk
Guarded beaches
Playgrounds
Any buildings
If you're hungry after a long day of exploring all the park has to offer, there are also several dog-friendly restaurants nearby in Montauk Valley.
There is a small parking lot with a bit of a walk to the main beach area with two stairways to access the beach. But with free parking and one-of-a-kind sweeping views, this dog-friendly beach near Long Island is one you won't want to miss.
Camp Hero State Park
If you're already in the Montauk area with your dog, you also might want to consider a stop at Camp Hero State Park. This diverse state park boasts over 415 acres of land with extensive biking and hiking trails, a historic former military base, and a scenic coastline surrounded by dramatic ocean vistas and bluffs.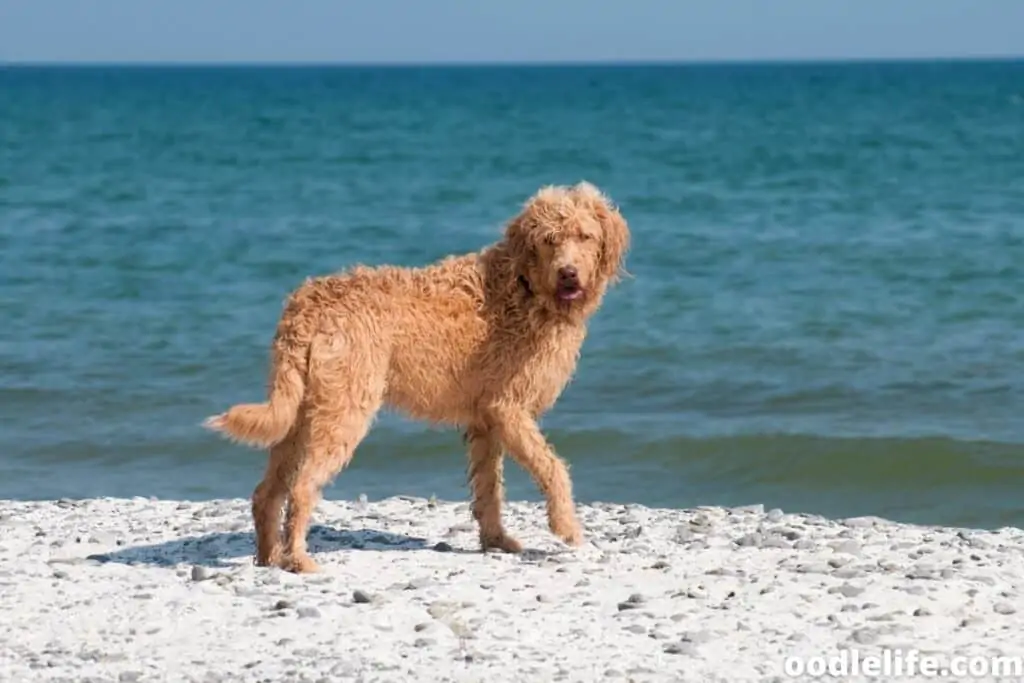 Along with all the dog-friendly amenities, there's so much to explore throughout the park. Popular activities include:
Surf fishing
Horseback riding
Cross-country skiing
Wildlife viewing
Surfing
Swimming
Picnicking
Dogs are allowed here year-round; however, the park asks that they stay leashed at all times. There's also an $8 entrance fee per vehicle, but once you're in the park, you can enjoy plenty of parking and other well-maintained amenities.
Mud Creek Dog Park
For anyone looking for a safe, isolated beach where their dog can run and play off-leash, we recommend a visit to Mud Creek Dog Park. Located in East Patchogue, NY, this small, sandy beach offers everything your dog needs for an exciting day along the water.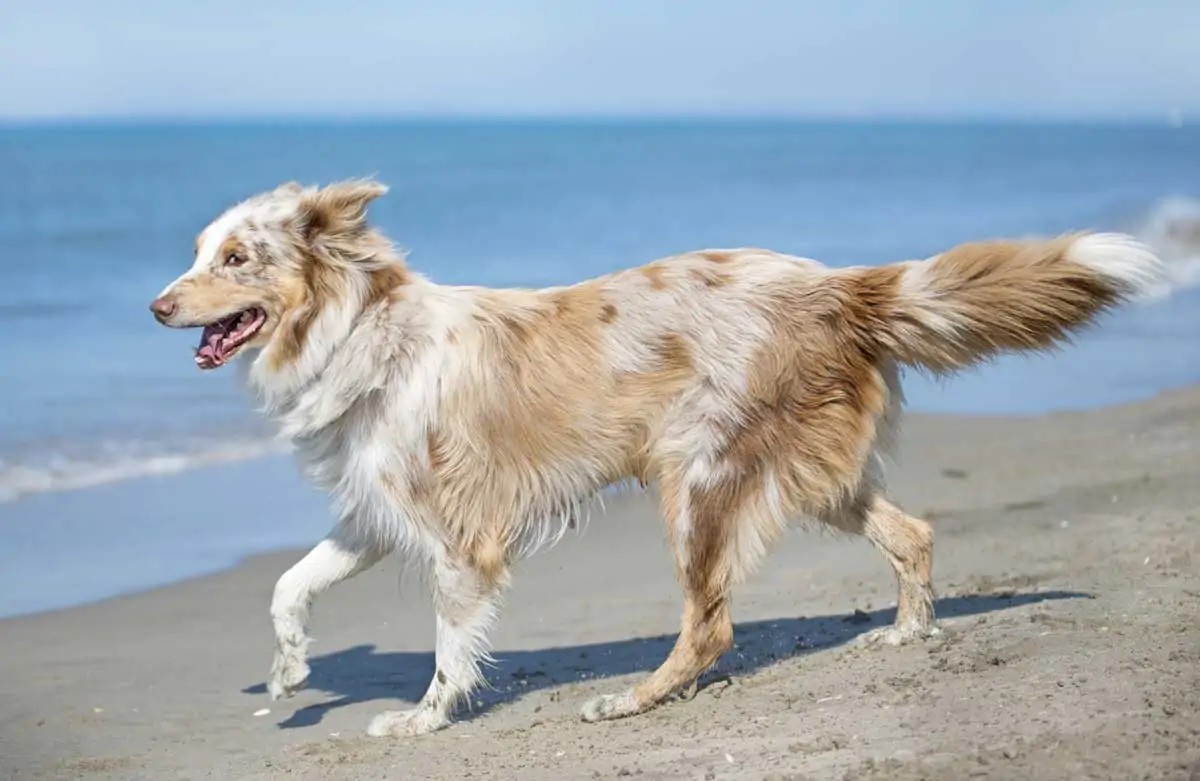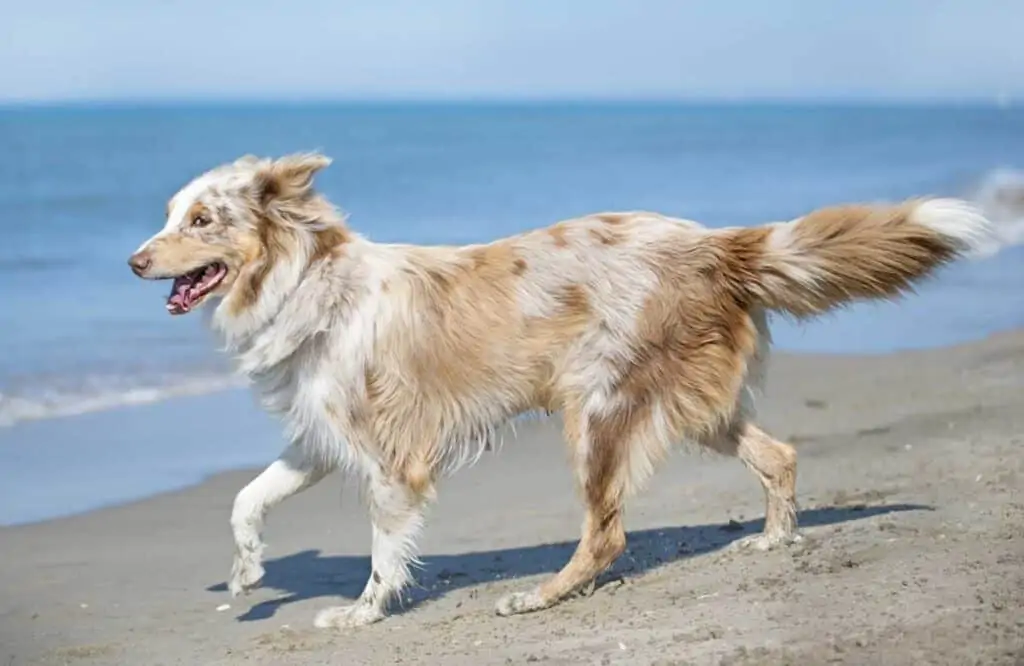 Nestled along the Great South Bay, this is a natural boundary dog park, with sand dunes and water instead of fences as the park's borders. So while you'll want to keep an eye on your pet and ensure they have reliable recall skills, they can also enjoy a safe and scenic outdoor space to play, run, and swim with friends.
This park is more quiet and secluded than other beaches on this list, but it lacks some of the amenities you can find at more established beaches and parks.
You won't find any extra amenities such as water, garbage cans, or benches, and you'll have to dispose of any trash away from the park site. But if you're looking for a peaceful place where your dog can run free, Mud Creek Dog Park is an ideal choice.
Choosing the Right Dog-Friendly Beach in Long Island for You
If you're planning a beach day for you and your dog, take a look through these seven pet-friendly beaches to find the best choice for you.
All of these beaches have something to offer both dogs and their owners. So if you're looking for a way to let your dog run, play, and stay active while exploring the outdoors, consider a visit to any one of these dog-friendly Long Island beaches in 2022.