9 Best Goldendoodle Breeders in Georgia (2023)
Goldendoodles are some of the most popular dogs for several reasons. They're adorable, loyal, intelligent, and hypoallergenic in most cases. Whether you're single and looking for a furry housemate or looking for the perfect dog for your family, a Goldendoodle is an excellent option.
Before you can start buying toys, food, and other puppy necessities, you must find the right Goldendoodle. For ethical reasons, you'll want to avoid puppy mill breeders and pet stores.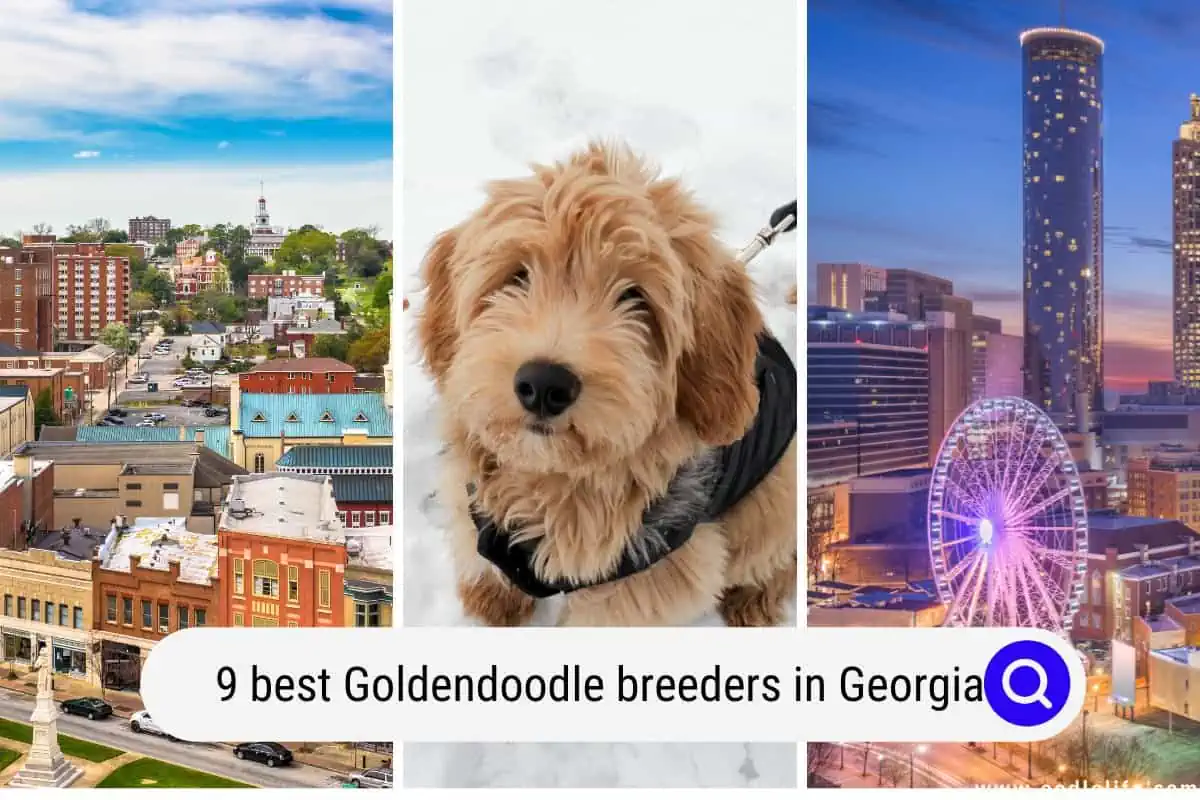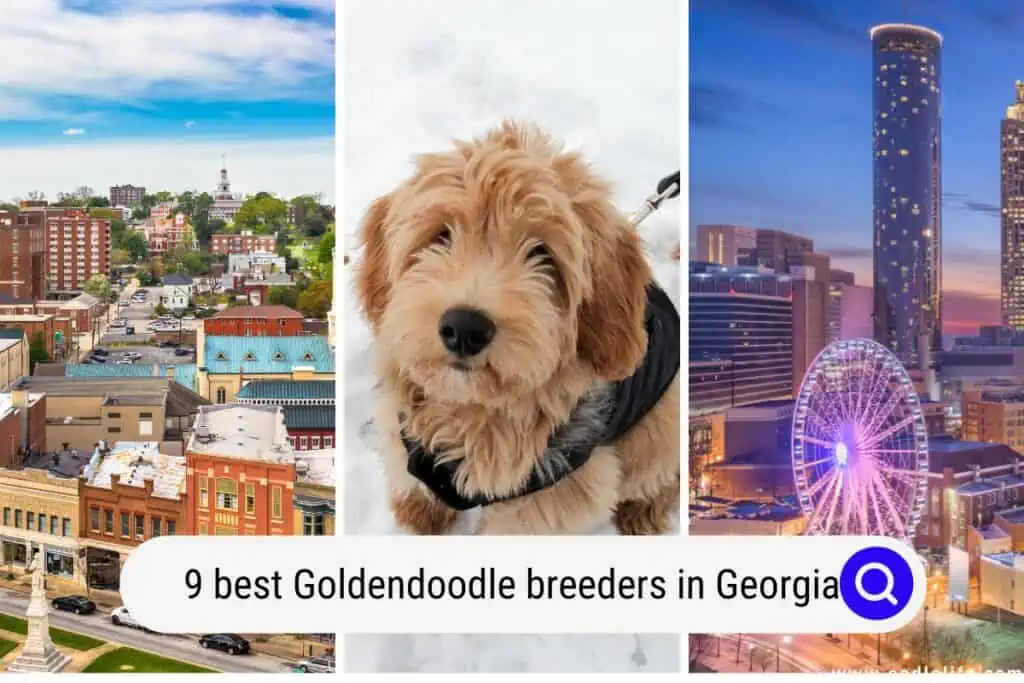 $300 2023 Discount!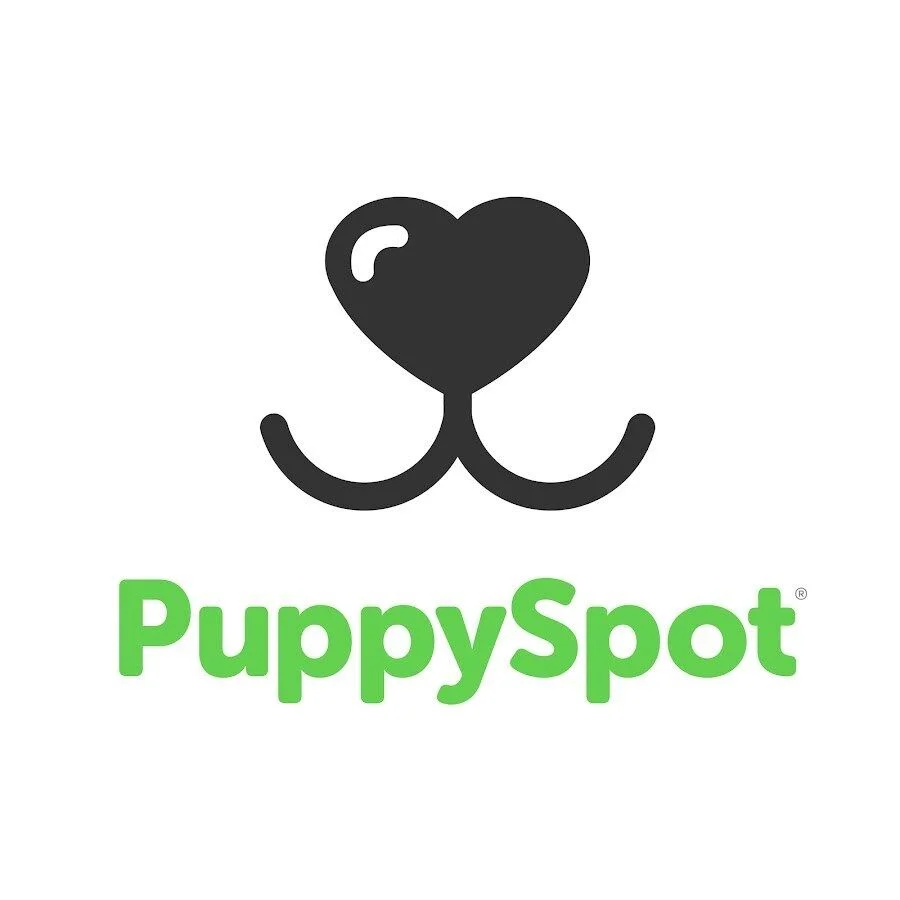 PuppySpot Adoption
PuppySpot is a reputable dog marketplace where you can browse and find compatible puppies right from the comfort of your home. They have placed over 200,000 puppies into homes in the US!
Click through and use the code PUPPY300 for $300 off any puppy adoption.
See Puppies and Save $300
Ethical breeders are easy to spot, but there's a lot out there. If you're on the hunt for a Goldendoodle puppy, here are nine of the best Goldendoodle breeders in Georgia.
1. I Want a Doodle in Georgia
I Want a Doodle has been around since 2012, and while they're a smaller breeding operation, they're an excellent option. The breeders are dedicated, reliable, and care deeply about the Goldendoodles they have and sell.
The entire family, including the kids, is involved in the process, which means their puppies are socialized well with other dogs and kids.
All their puppies and moms are treated like family pets and see a lot of love. They're known for breeding happy, healthy, and loving Goldendoodles. Puppies from this breeder come with health certificates, vaccines, and deworming.
You can visit their home to pick out your puppy and see the breeding conditions, which is a sign of an ethical breeder. They have medium-sized Goldendoodles and require a nonrefundable deposit if you're interested in purchasing.
Breeder Details:
2. Southern Coast Goldendoodles GA
If you're looking for a Goldendoodle breeder in Georgia that breeds English Teddy Bear Goldendoodles, the Southern Coast Goldendoodles is one you need to check out. They specialize in the breed, and they have super high-quality family dogs.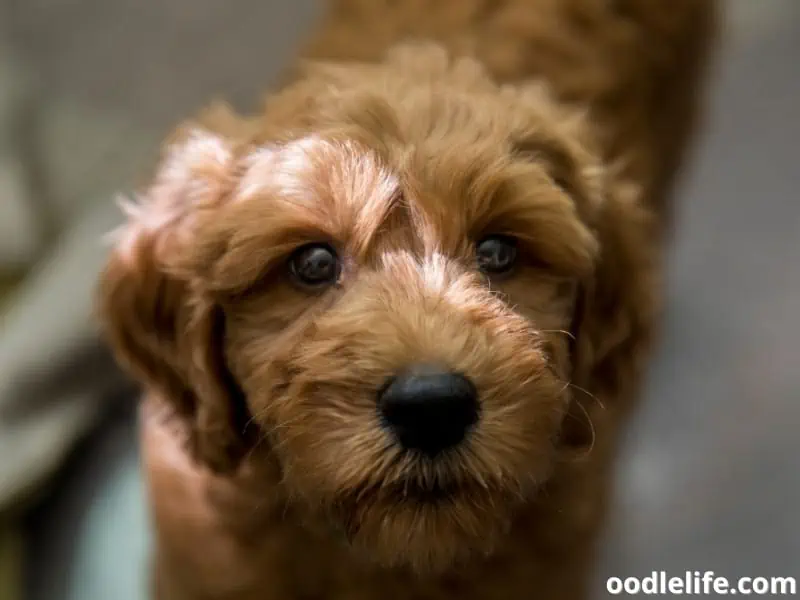 All the dogs and puppies at the breeder aren't kept in kennels and are treated like family, which is more than some breeders can say.
Puppies from Southern Coast Goldendoodles are well socialized, have their vaccines, and deworming, and come with a health certificate ensuring they're free of disease.
They require you to fill out an application to adopt, and if you're approved, you have to pay a $500 deposit. They're more than happy to show you their puppies, but until vaccines are given, they limit visits, so you need to call ahead.
Breeder Details:
3. Golden Honey Kennel in Georgia
Golden Honey Kennel opened in 2015, but the owners have plenty of experience owning and caring for dogs. They're committed to quality genetics, ethical breeding, and making sure all their puppies are healthy.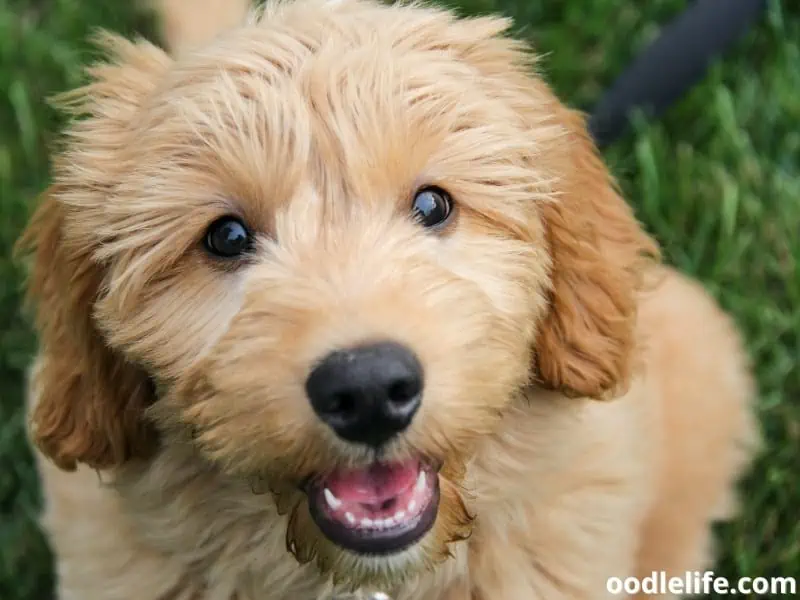 They have a thorough vetting process for anyone looking to adopt one of their puppies. Their process to make sure they go to the best home possible can seem tedious, but it's well worth it in the end.
Puppies from this breeder have all appropriate vaccines, deworming, and a health certificate from a vet before going home with you.
If you need further convincing on why they're one of the best Goldendoodle breeders in Georgia, they're a Blue Ribbon Breeder, according to the Goldendoodle Association of North America.
Breeder Details:
4. Dallas Doodles in Georgia
Dallas Doodles is a newer breeder since 2018, but that doesn't mean they're not one of the best in the state. The owner started breeding their two dogs, and the operation has grown from there.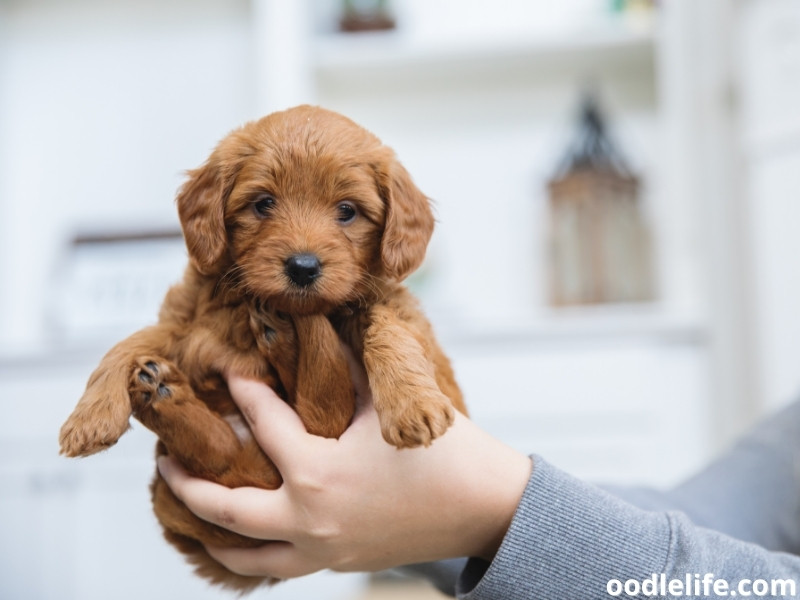 All the moms and dads undergo testing to ensure they don't have any genetic health conditions they could pass on to their puppies. By doing this, they ensure that all their litters are as healthy as can be and your new furry friend lives a long and healthy life.
One thing that sets this breeder apart is their flat rate price for all puppies, no matter their coloring or gender. The cost is $2,950, but a nonrefundable deposit fee is $350 once they approve your application.
Like other reputable breeders, all puppies have vaccines, deworming, and a health certificate when they go home with you. You can also contact them for more breed support as your puppy ages.
Breeder Details:
5. Atlanta Doodles and Poodles
Atlanta Doodles and Poodles is run by a mother-and-daughter duo who take pride in raising and breeding Standard and Mini Goldendoodles and other types of Doodles.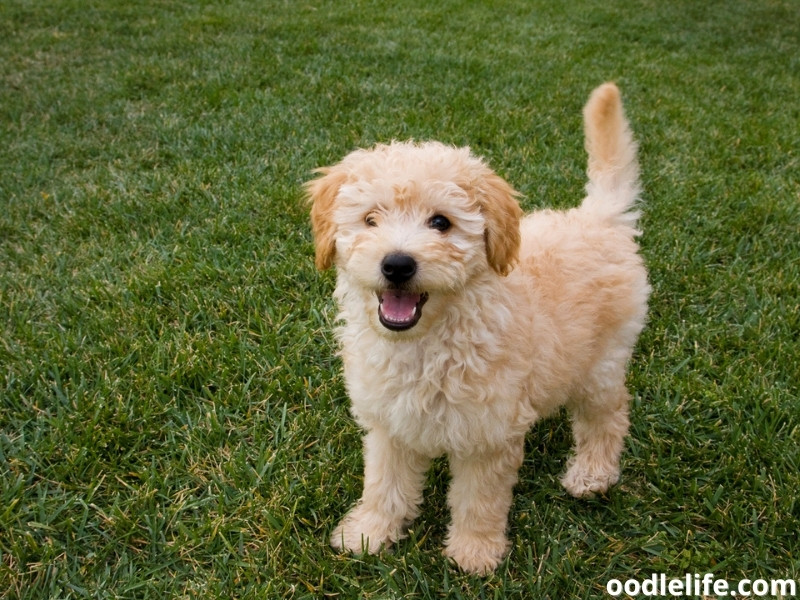 With their knowledge of the breed combined with family friends who have breeding experience, they have some of the highest quality Doodles in the Atlanta area. All their puppies are up to AKC breed standards, healthy, free of genetic conditions, and have excellent temperaments.
You can look on their website for available puppies because they keep it up to date frequently. They encourage you to call them so you can set up a time to meet them and their puppies before committing to purchase.
We love that they have information about the moms and dads on their website and that you can meet them when you visit their breeding location.
Breeder Details:
6. Happy Top Doodles
Small family breeders tend to treat all their dogs and puppies fantastically. Happy Top Doodles is a small breeder in Georgia that breeds Goldendoodles and other types of dogs.
Because they have multiple dog breeds that they're breeding at home, they take advantage of guardian homes to ensure all their puppies and dogs are well cared for and treated like family members.
They have a few different types of Doodles too. They have Goldendoodles in medium and mini sizes, Bernedoodles, and more.
When you purchase your puppy from Happy Top Doodles, you'll get a happy, healthy, and well-socialized puppy that will make the perfect addition to your family. They all have their vaccines, health certificate, and deworming medication.
Breeder Details:
7. Heaven On Earth Goldendoodles
Heaven On Earth Goldendoodles is a small family operation in Canton, Georgia. All their moms, dads, and puppies live in their homes with them, proving how much they care about their animals.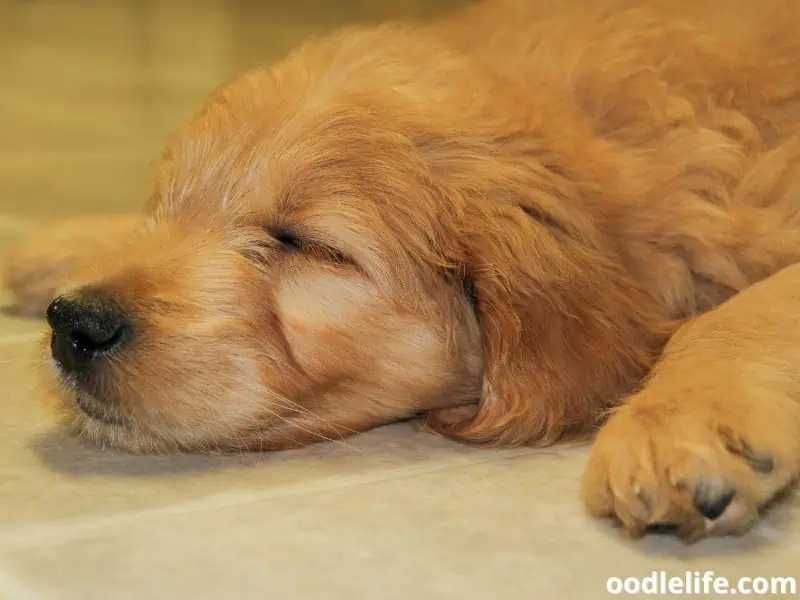 They have petite, mini, medium, and standard Goldendoodles, but not all at once. You can find information on their current and upcoming litters on their website to plan for the puppy you want.
Their application process is lengthy, but it's just to ensure you're the right fit for their puppies. You'll have a vaccinated, dewormed, and happy puppy to take home with you upon a health check from their vet.
This breeder has a license with the Georgia Department of Agriculture, so you can trust that they follow all breeding regulations and are an ethical breeder.
Breeder Details:
8. Vineyard Doodles
Vineyard Doodles is a popular breeder in Georgia. They're known for breeding a variety of Doodles, including Goldendoodles. They started in 2018, but in 2021, they bought their massive farm where the dogs can run around and play.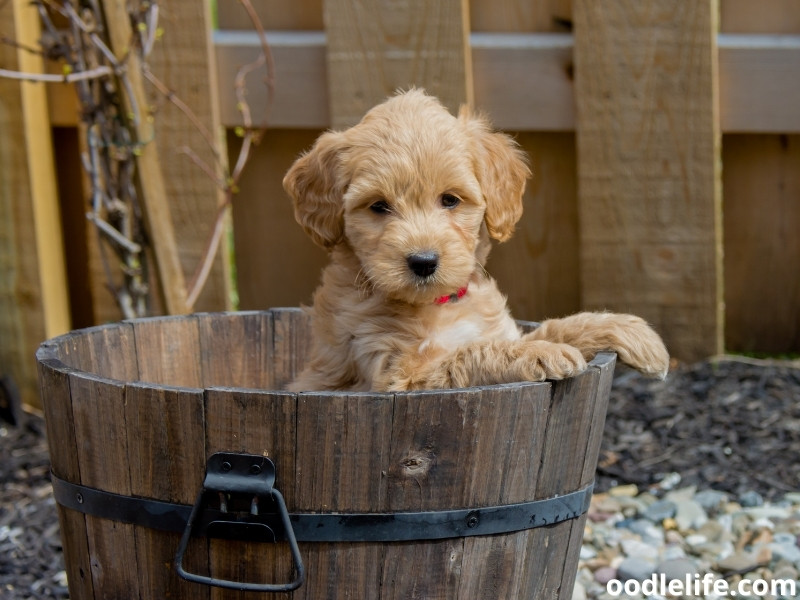 The breeding operation here is a family business. The owners' grandchildren are around frequently, ensuring they have socialized puppies which are good with children and other animals.
Vineyard Doodles takes pride in providing thorough health checks to ensure they have healthy puppies that will live a long life with you.
They love hearing from interested owners, so they encourage you to text them to arrange a meeting or ask any questions!
Breeder Details:
9. Ramen Doodles
Ramen Doodles is known for raising healthy and high-quality Goldendoodles and Labradoodles in Georgia. Their main goal, besides the puppy's health, is to ensure it looks adorable and has a great temperament.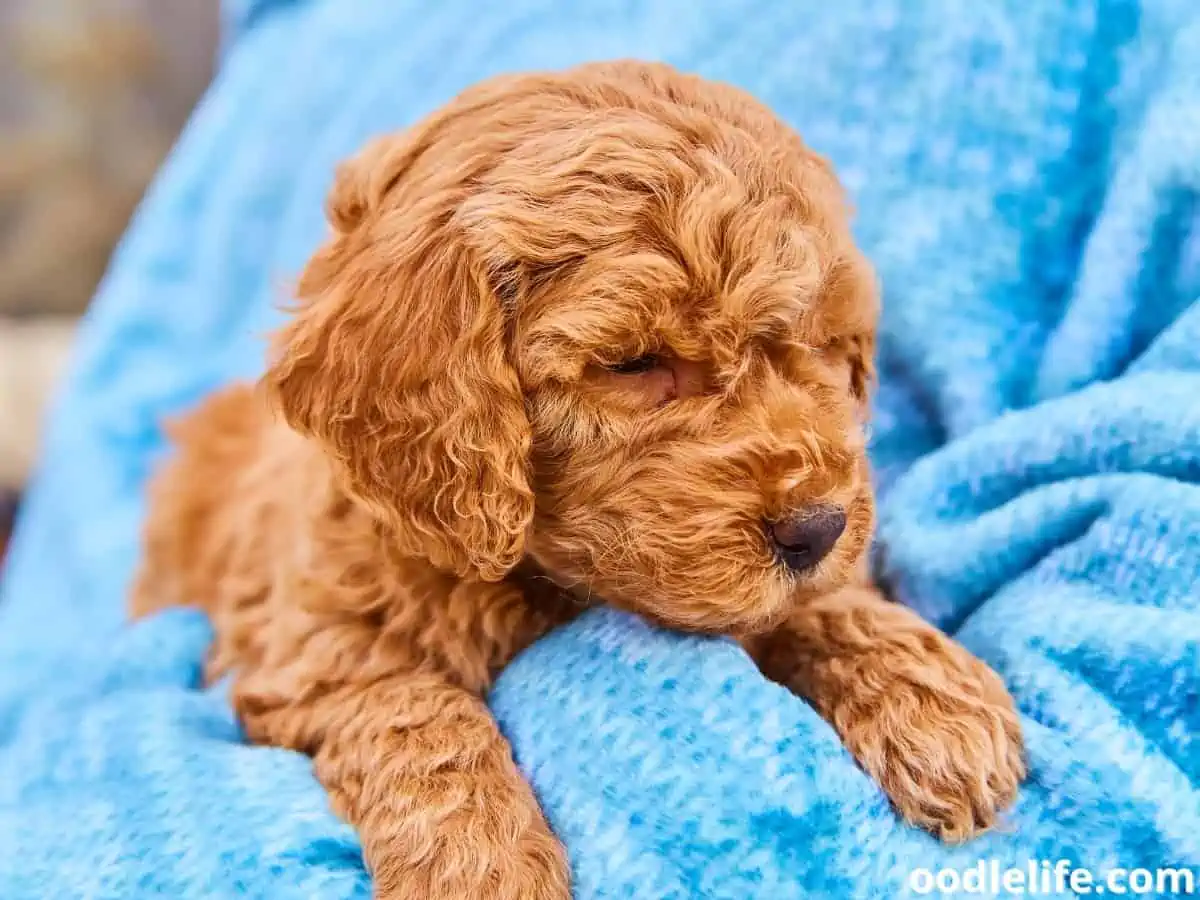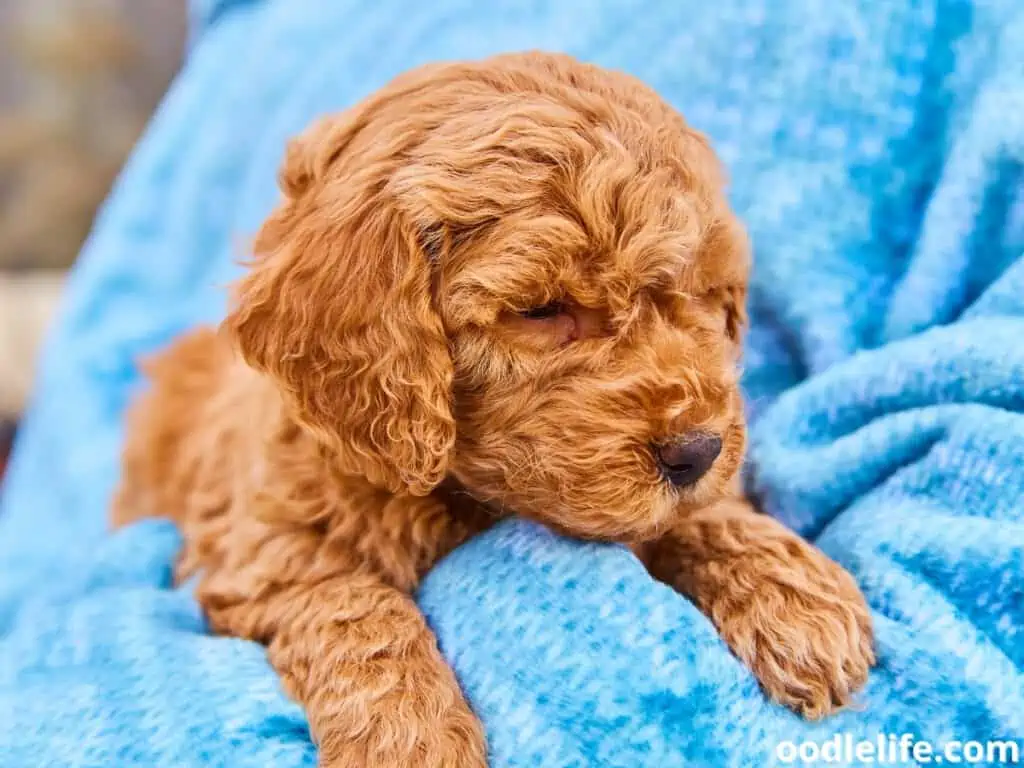 Before they go home with you, your puppy will receive plenty of love so they can easily acclimate to a family environment.
Like other breeders, all their puppies will have age-appropriate vaccines, deworming, and a thorough health check before heading home with you.
As for pricing, you'll need to speak with the owners because they don't list it on their website. You can estimate it's in the same range as many other breeders in Georgia, though.
Breeder Details:
Conclusion
With Goldendoodles being such a popular dog breed, you'll find plenty of breeders throughout Georgia. It can be time-consuming to try and filter through the breeders to find the best ones, which is why we wanted to do it for you. When you're ready to bring home the Goldendoodle of your dreams, you can't go wrong with any of these excellent and ethical breeders.