Best Goldendoodle Breeders in Iowa (2023 Update)
Goldendoodles, beloved for their soft curls and friendly personalities, are increasingly popular pets.
According to a recent report published by Nationwide, the largest pet insurer in the country, the number of claims on Goldendoodles has risen 347%.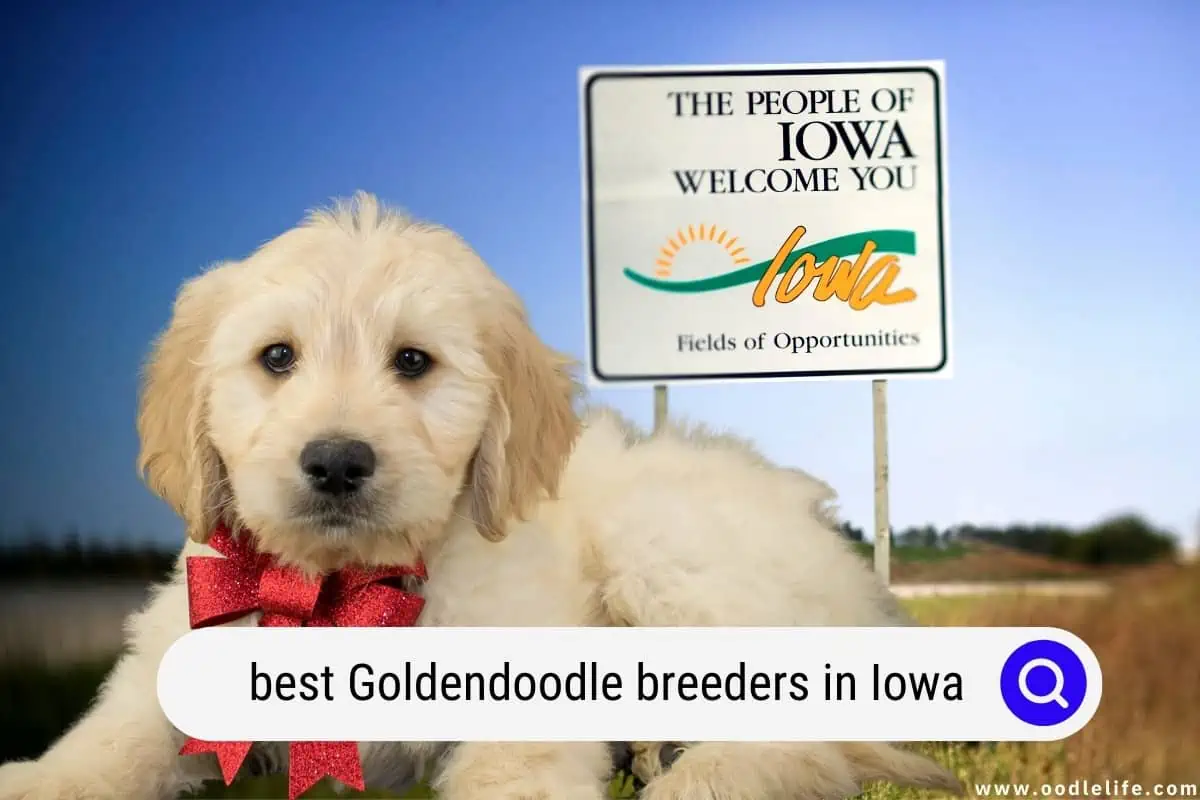 $300 2023 Discount!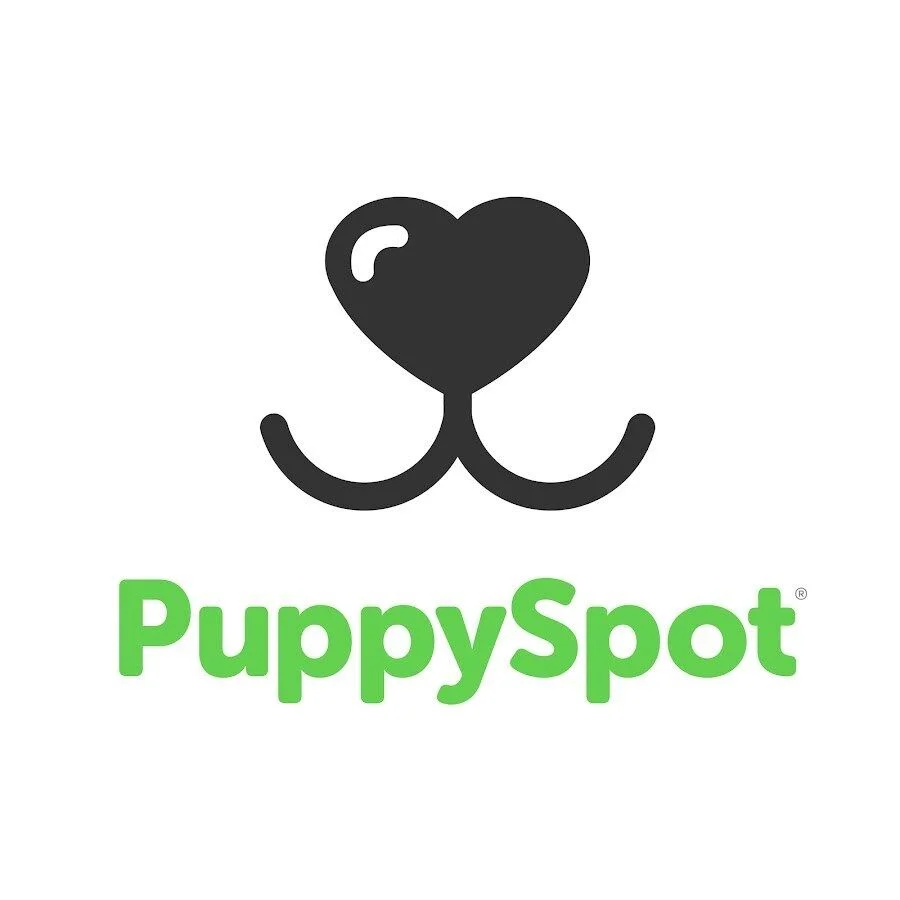 PuppySpot Adoption
PuppySpot is a reputable dog marketplace where you can browse and find compatible puppies right from the comfort of your home. They have placed over 200,000 puppies into homes in the US!
Click through and use the code PUPPY300 for $300 off any puppy adoption.
See Puppies and Save $300
If you're one of the many people hoping to welcome a Goldendoodle into your home, you may wonder where to find top-quality breeders in your area.
Thankfully, we've compiled a list of the best Goldendoodle breeders in Iowa in 2023, so you can save time and money while searching for your new furry friend.
1. Iowa Goldendoodle Dandys
Iowa Goldendoodle Dandys is a family-owned Goldendoodle breeder in Humboldt, Iowa.
Jodi Pederson has been breeding and raising F1 Goldendoodle puppies on their sprawling ranch with the help of her family since 2011—and they've perfected the art of producing beautiful, affectionate animals.
The dogs are cage-free and roam about the family's many acres for the first eight weeks of their lives. Throughout the day, they interact with Pederson's many children, learning social skills and acclimating to human contact.
Every puppy receives consistent veterinary care, and no animal leaves the farm until they receive all its shots and vaccines.
When you claim a gorgeous Goldendoodle puppy from this breeder, you can rest assured that your dog will be comfortable with children, other pets, and indoor/outdoor protocol. Though you may need additional training, your puppy will be as socialized as possible.
To reserve your puppy, contact the family at the information below. You will need a non-refundable down payment to secure your puppy.
Breeder Details:
2. Kimberlee's Kennels
Kimberlee describes her farm as the place "where puppies fall from heaven and land in Iowa."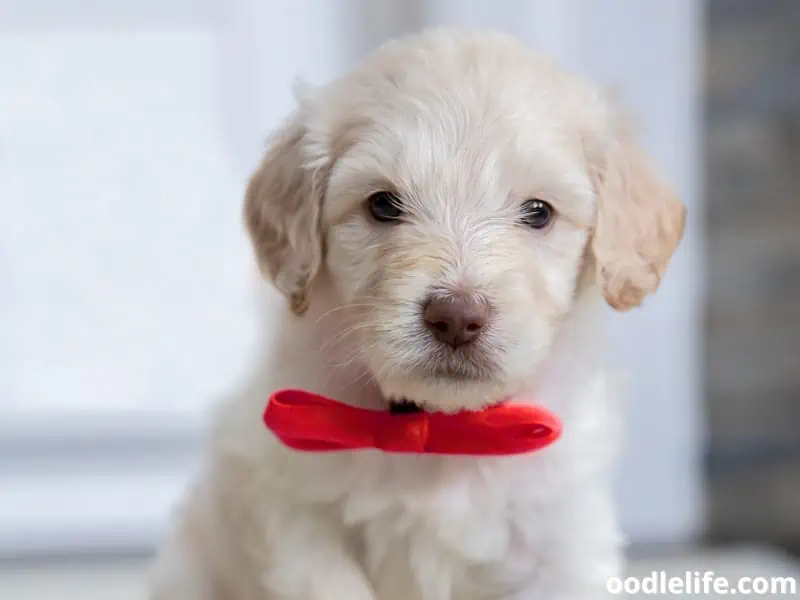 It's an appropriate title for an over 200-acre farm that produces some of the most beautiful and well-behaved Goldendoodles in the entire state.
This breeder has Standard, Moyen, Miniature, and Petite F1 and F1b Goldendoodles. F1B Goldendoodles are unique in that they are typically smaller, non-shedding, and have teddy-bear-like features.
The dogs spend the day outside on Kimberlee's farm, socializing with her seven children and eating organic food and purified water.
Kimberlee believes in providing only the highest quality nutrition to the pups.
For this reason, her puppies meet the Orthopedic Foundation for Animals (OFA) standards, a rigorous agency that tests animal health metrics.
The puppies receive frequent veterinary checkups and come equipped with all their vaccines, so you can hit the ground running.
With over ten years of experience, Kimberlee will ensure you are paired with the dog of your dreams.
Breeder Details:
3. Golden Point Puppies
This small-scale breeder is located in Yarmouth, Iowa, and produces only the best Goldendoodle puppies from small and carefully bred litters.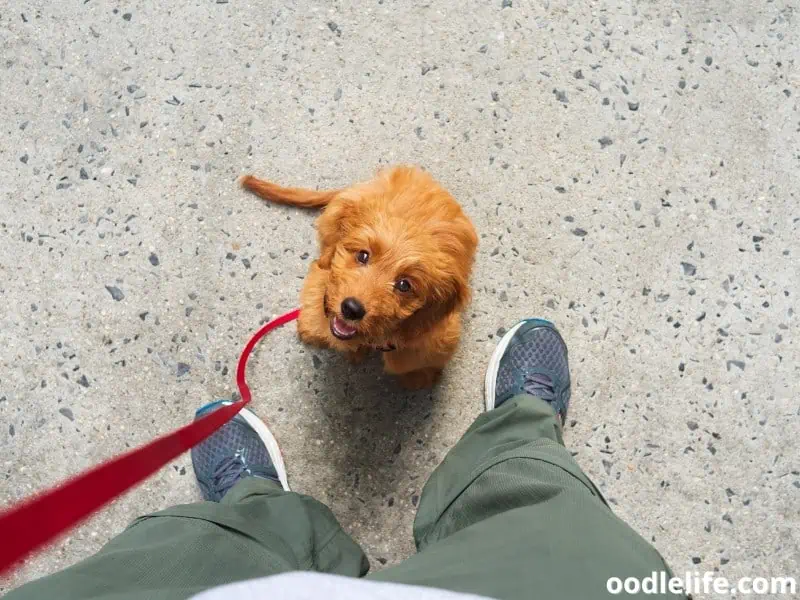 With over 20 years of experience, the owners of Golden Point Puppies prioritize quality over quantity.
For this reason, they only offer a few puppies at a time, and you may have to sign up for a waitlist.
The puppies are F1b and F1bb Miniature Goldendoodles and live on a sprawling ranch where they can play outside all day.
Any dogs adopted from Golden Point are guaranteed to have complete vaccinations, microchips, deworming, and a health record. The breeder also partially trains puppies, so they know to use the bathroom outside.
This breeder is more responsive than most. They will return your calls quickly and work closely with you to ensure a smooth and seamless experience.
They also offer a two-year health guarantee, so you can continue to work with them if your puppy has any issues.
Breeder Details:
4. Wild Paw Doodles
Wild Paw Doodles is a family-owned Goldendoodle breeder located on a beautiful ranch in Northern Iowa.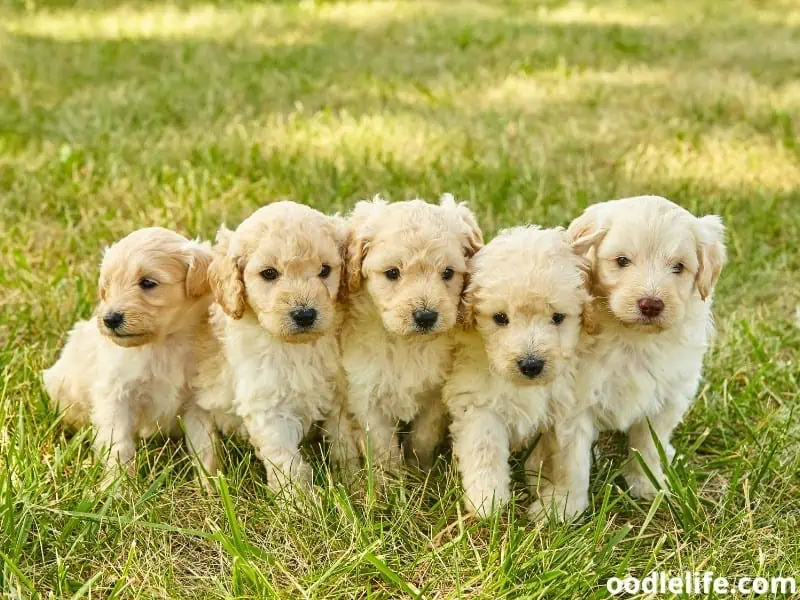 They offer Standard and Miniature Goldendoodle puppies as well as Cockapoo puppies. All their animals receive their vaccinations and early potty training. They are de-wormed and socialized from a young age so that you can expect a high standard of care.
The application process is relatively simple. First, you have to fill out an application form on the website. Ann and Breanna will get back to you and begin arranging the adoption process.
To adopt a puppy, you'll need to prove that you can adequately take care of your new Goldendoodle friend.
Additionally, Wild Paw Doodles requires a reservation fee before the adoption to ensure that their puppies only go to qualified homes.
You can check their website for more information on the adoption process.
Breeder Details:
5. Hermeier Doodles
Hermeir Doodles is a top breeder located in Waukon, Iowa.
Owned by Goldendoodle-lover Dannette Hermeier, this organization provides beautiful puppies of all varieties. Their current litters include F1, F1b, F1bb, F2, F2b, and multigenerational puppies, and they all come in varying sizes.
Dannette Hermeier does not believe that dogs should live their early lives in kennels, so the puppies run free around the farm and socialize with her children.
Alternatively, she sometimes outsources fostering to neighboring families who live in open, rural spaces, so your puppy will come to you healthy and acclimated to people.
Each puppy receives early stimulation and socialization training and lives on a 300-acre farm until they are adopted.
In your search for Goldendoodle breeders in Iowa, you must check out the gallery of gorgeous photos on their website to find your forever friend, or reach out to Dannette directly. Although she runs a relatively large operation, she works tirelessly to ensure a responsive and communicative experience for all her adoptive families.
Breeder Details:
6. Little Paws of Iowa
Little Paws of Iowa is the brainchild of Julie Bakker, a certified breeder in the Rock Valley region of Iowa.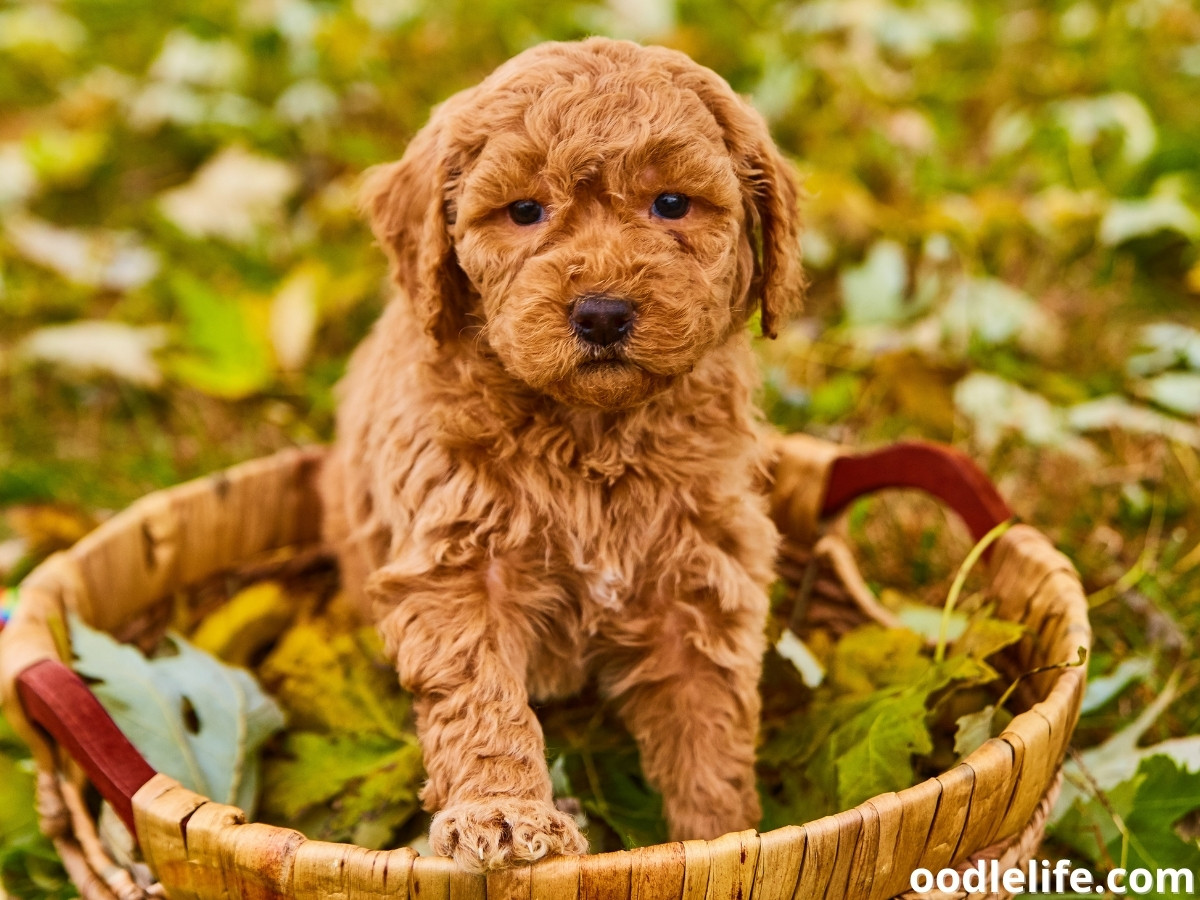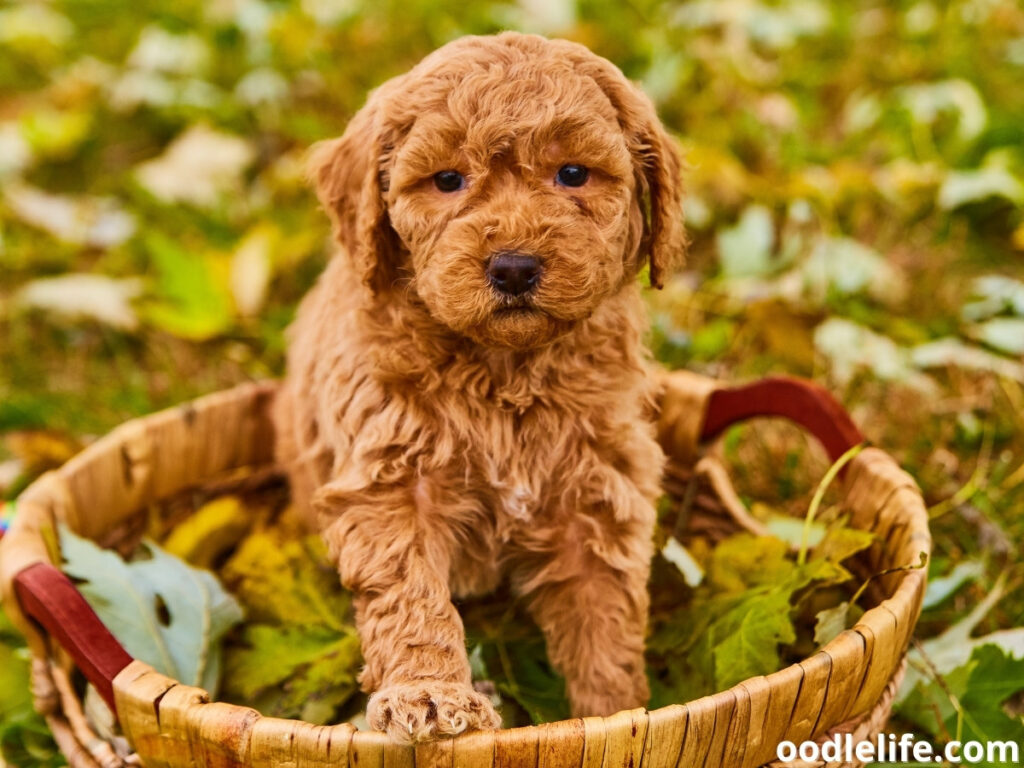 Julie breeds F1, F1b, F1bb, and F2 Miniature and Standard Goldendoodles in a beautiful, sprawling facility that is always clean and up to code.
Each puppy receives thorough socialization, frequent veterinary visits, and up-to-date vaccinations. Bakker also removes dew claws to prevent infections and health issues.
Little Paws of Iowa offers one-year health guarantees on all of their puppies. The organization boasts an excellent A+ rating from the Better Business Bureau so you can count on their customer service.
The puppies are available once they turn eight weeks old—so don't wait to contact the family and claim yours!
Breeder Details:
7. Sandy Ridge Miniature Goldendoodles
If you're searching for the perfect mini pet, look no further than Sandy Ridge Miniature Goldendoodles.
As one of the top breeders in Southeast Iowa, Sandy Ridge ensures their litters are in optimal health at all times. They receive frequent visits to the veterinarian and are preemptively treated for common issues like worms and claw infections.
If you have a problem with your new puppy, the breeder offers protection against any genetic defects for two years.
The puppies at Sandy Ridge also receive early socialization and potty training, and they are exposed to many different people of all ages and pets of all breeds.
The folks at Sandy Ridge are highly responsive to e-mails and phone calls, so you can expect to catch them quickly or receive a return call within 24 hours.
Breeder Details:
Conclusion
If you're hoping to adopt a beautiful Goldendoodle puppy in Iowa, consider choosing from one of the exceptional breeders on this list.
The best Goldendoodle breeders in Iowa will ensure that your puppies are appropriately vaccinated, cared for, and socialized before coming to you. They will maintain clear and consistent communication and transparent investment options.
Remember that finding the perfect pup may take time, so exercise patience and do your research.
Ultimately, you can't go wrong with any choice on this list. Best of luck in finding your new best friend!