9 Best Goldendoodle Breeders in Los Angeles (2023)
A Goldendoodle is a designer dog crossbreed of the Golden Retriever and Poodle.
Goldendoodles are great companions and sources of happiness in your household. They love to play around and socialize with humans and other dogs. In terms of maintenance, they are easily trainable but will need some attention due to their fur.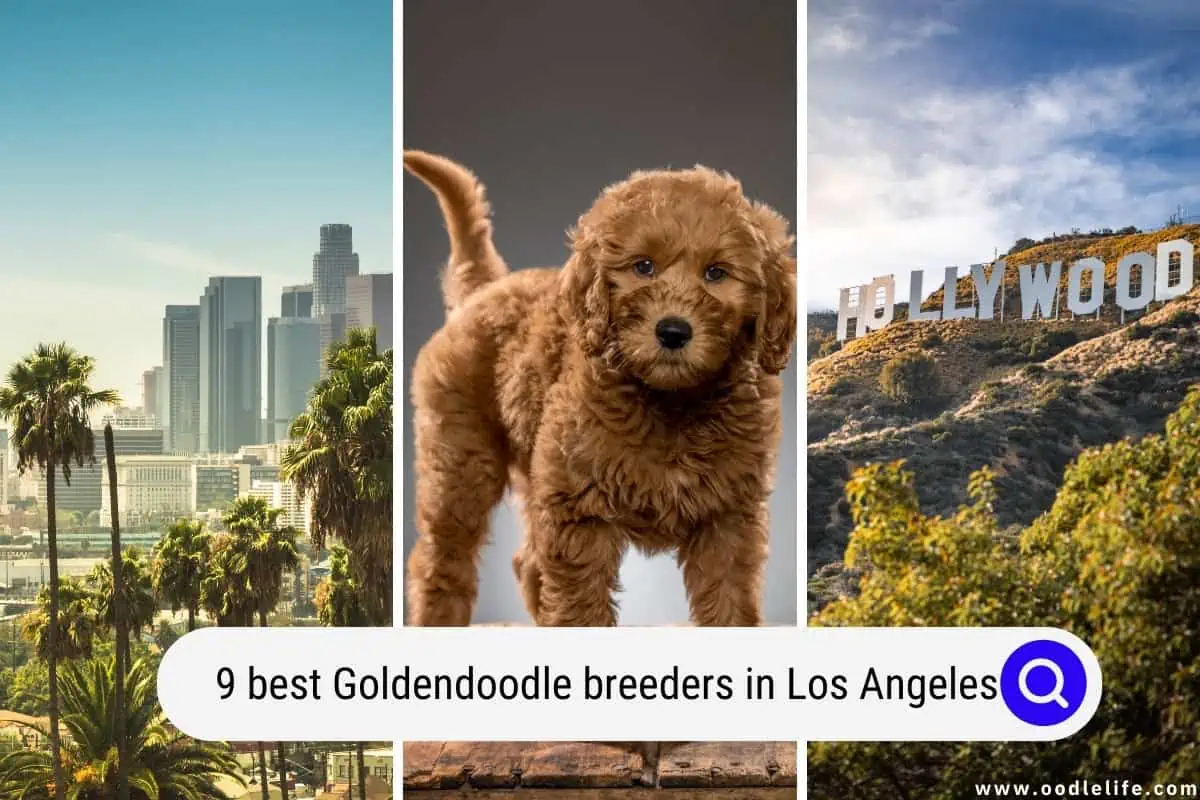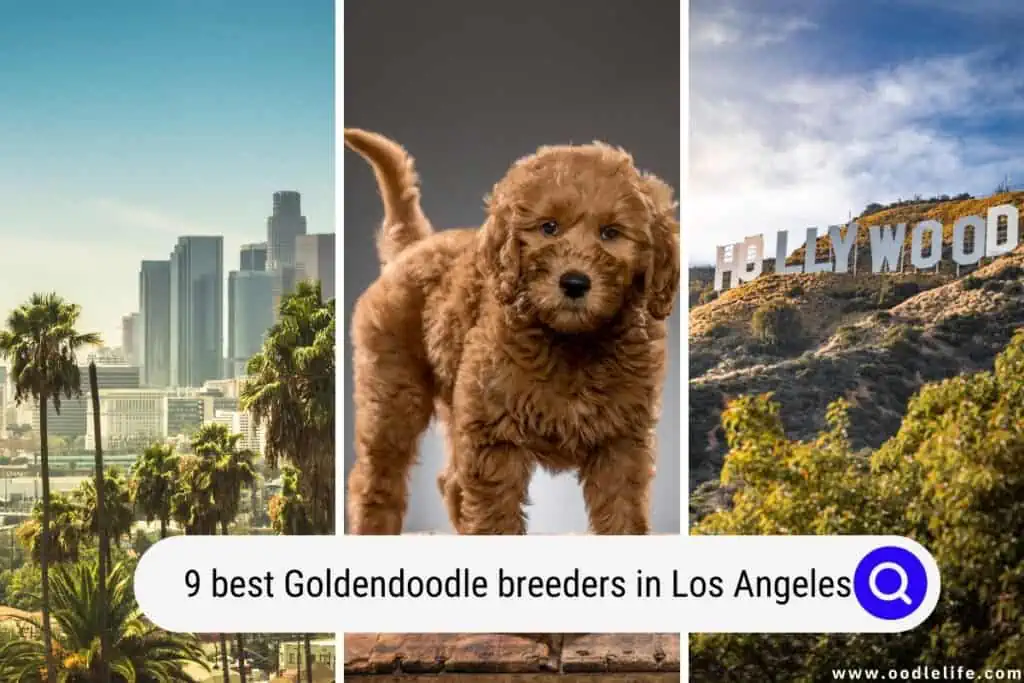 $300 2023 Discount!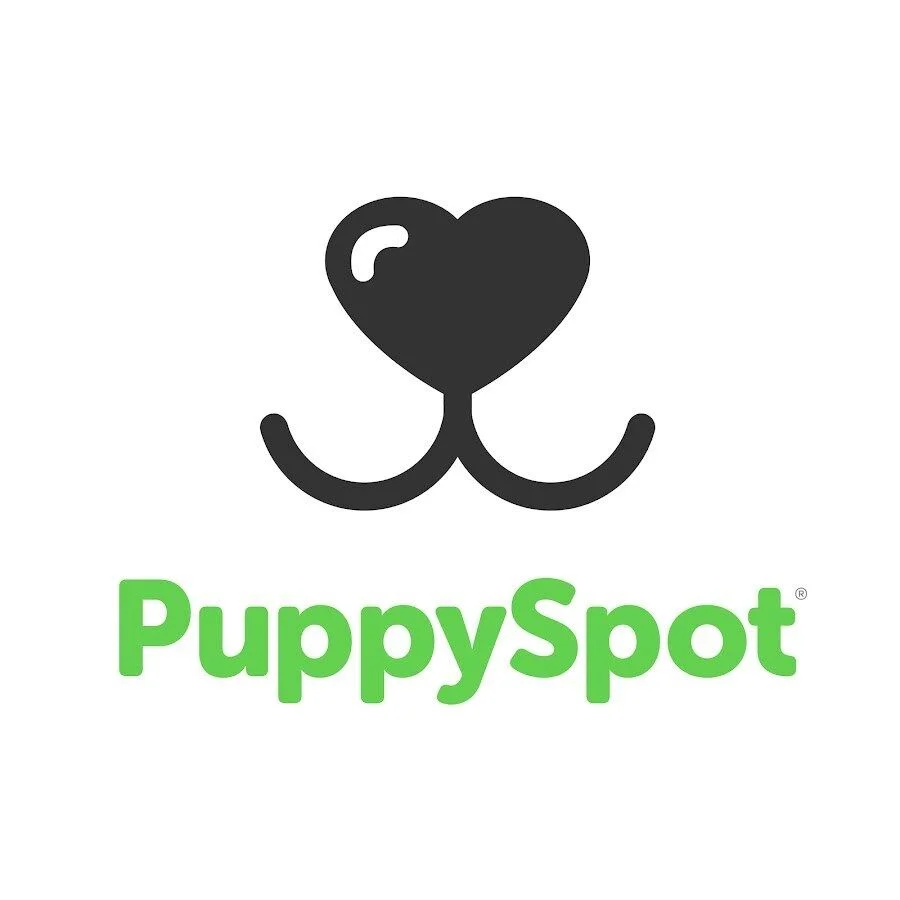 PuppySpot Adoption
PuppySpot is a reputable dog marketplace where you can browse and find compatible puppies right from the comfort of your home. They have placed over 200,000 puppies into homes in the US!
Click through and use the code PUPPY300 for $300 off any puppy adoption.
See Puppies and Save $300
With their adorable appearance, Goldendoodles are in-demand. It is one of the most complicated, hard-to-find, and expensive dog breeds. If you want one, you should be keen on the characteristics of the dog.
You can check the background of the breeder to get a quality Goldendoodle.
Hence, you should find expert and responsible breeders in your location. If you are in Los Angeles and eyeing a trusted Goldendoodle breeder, we have searched the 9 best breeders in the area.
1. Central Coast Goldendoodles
One trusted Goldendoodle breeder is Central Coast Goldendoodles. You can find them between Los Angeles and the San Francisco bay area. Other than Goldendoodles, they also breed high-quality Bernedoodle in their vast acreage.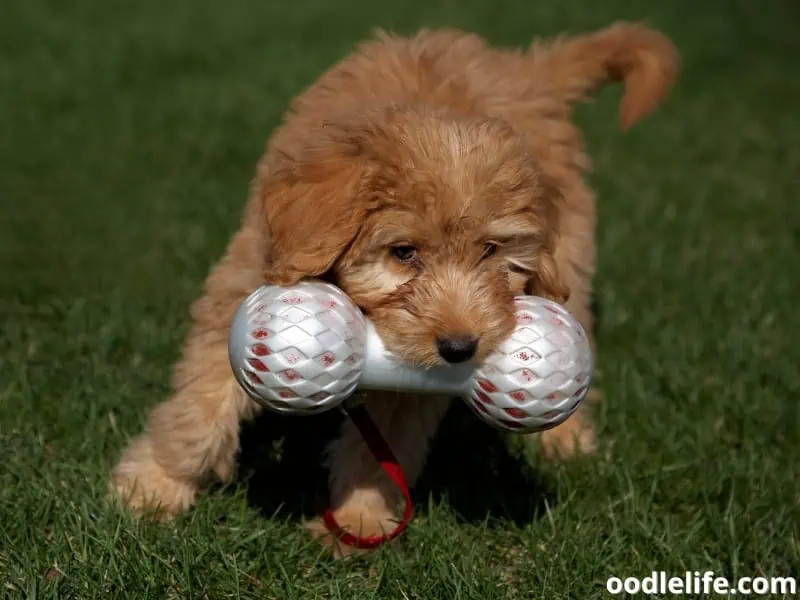 The breeder is a sister company of Gail's Doodles, just beside their location. They help Gail to breed the puppies due to the ever-growing demand.
Their Goldendoodles come from health-tested dog parents and outstanding bloodlines. They uphold the highest standards to raise excellent Goldendoodles. You can trust them for a long-living Goldendoodle for your family.
The price rate of their multigen Goldendoodle is $3,500.
If you want to get the top Goldendoodles of their litter, they have the Preferred Puppy Program. You must reserve as soon as possible and pay a higher price for the top puppies.
Contact Details:
Website: https://centralcoastdoodles.com/
Phone: (805) 459-9110
Email: [email protected]
Location: Templeton, California
2. Gail's Goldendoodles
Gail's Goldendoodles is one of the highest-quality dog breeders in California. They have a 5-acre ranch in Central Coast California where they raise healthy and well-raised Goldendoodles. Aside from Goldendoodles, they also breed Labradoodles and Bernedoodles.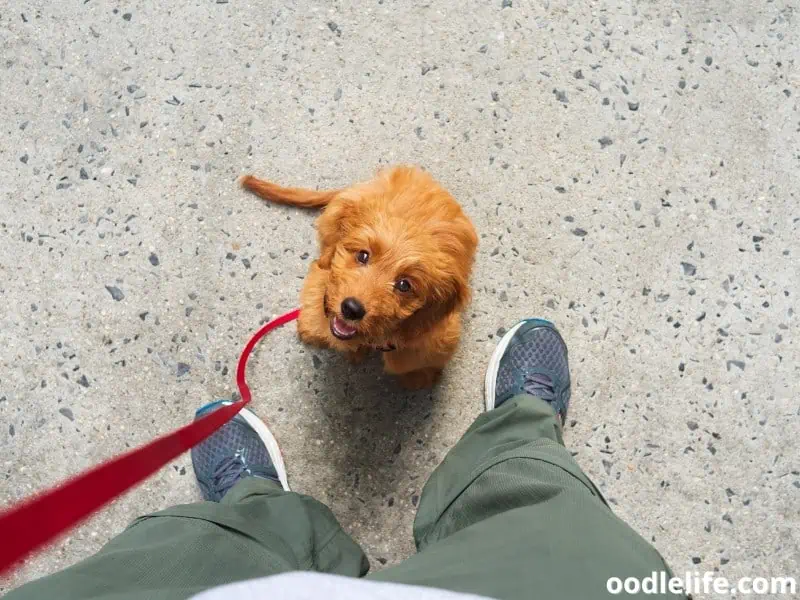 Gail and her extended family, along with other dog-loving families, run the business. The dogs get the care and socialization it needs for holistic growth.
If you want to reserve one of the top two spots of their upcoming litter, they have the Pick of the Pack option. The price of the top spots is twice the regular pricing. Below are their current price rates (exclusive of 7.25% tax) for Goldendoodles:
F1B – $3,250
Multigen – $3,500
Included in the price are the following:
Verification of the puppy's health at the date of purchase by a licensed veterinarian
2-year genetic guarantee and AKC of parents' genetic records
Micro-chipping
Required shots and deworming
In-house training
Puppy Survival Kit
Continuous support
You can reach them through their contact page.
Contact Details:
Website: https://gailsdoodles.com/
Phone: (805) 423-7727
Email: [email protected]
Location: Templeton, California
3. Gloria's Goldendoodles
You can also buy your dogs from Gloria's Goldendoodles. Located in Murrieta, California, the breeder assures owners that their dogs have been DNA-tested and checked for any inherited diseases. Also, the Goldendoodles under their care have a 1-year health guarantee.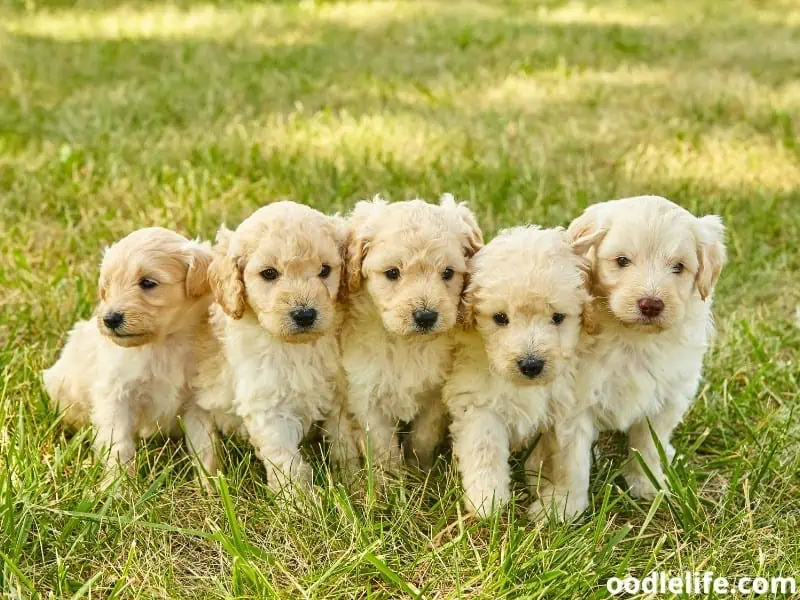 They offer F1, F1B, F2B, F3, and multigenerational Goldendoodles.
Once you have chosen your Goldendoodle, you can pick it up in person or meet the breeder at San Diego or Ontario airports.
The price range of the dogs costs around $2,550-3,000 for the Medium to Standard-size Goldendoodles, while $2,850-3,200 for the Minis. Included in their package are essential dog care goods, such as:
Carrier bag
Food starter bag
Health certificate
Blankets with scents from mom and littermates
2-week probiotic supply
Vitamin samples
Contact Details:
Website: https://www.gloriasgoldendoodles.com/
Phone: (951) 692-0399
Email: [email protected]
Location: Murrieta, California
4. River Doodles
Another reliable breeder of home-raised Goldendoodles is River Doodles. Their dogs stay inside their home. The breeder is not a large kennel, but they strive to treat the dogs with the utmost care.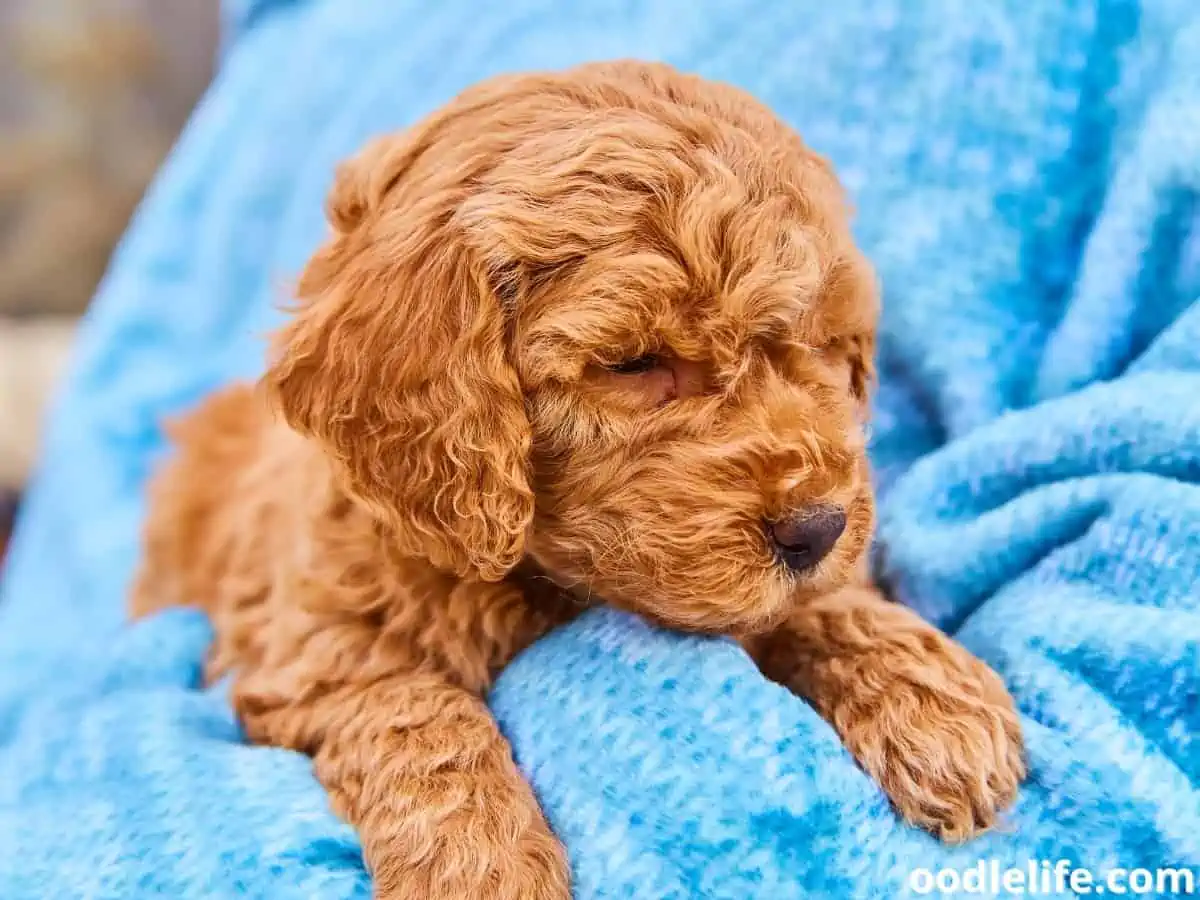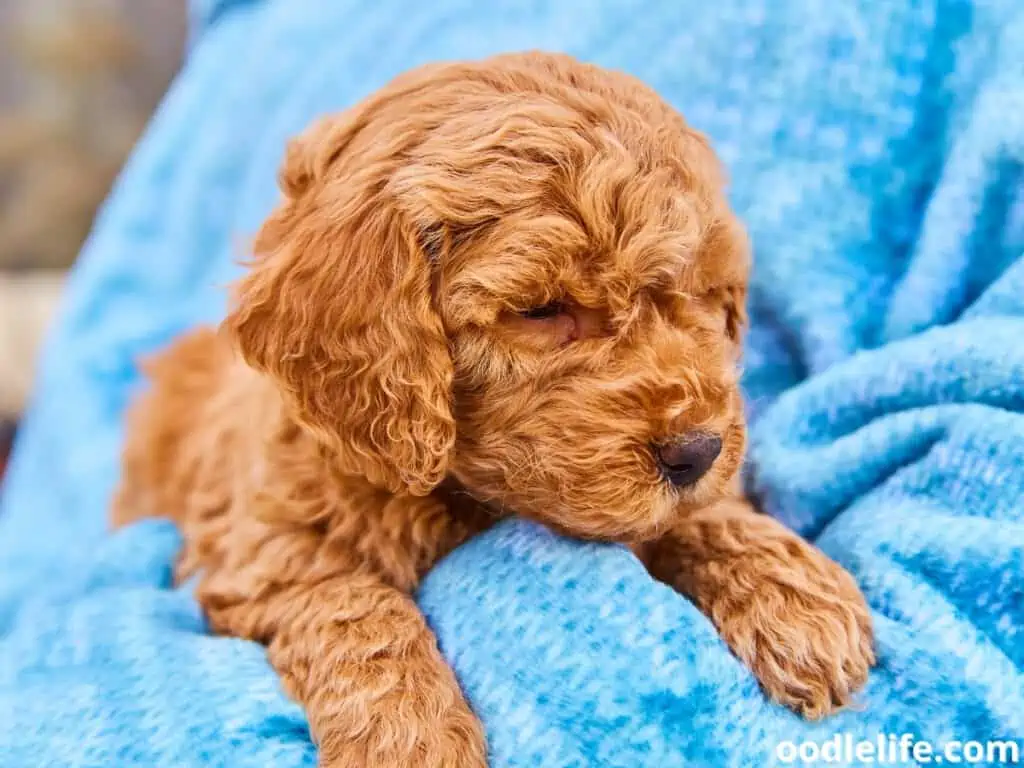 The breeder treats the Goldendoodles as part of their family. The dogs play with the children to become well-socialized. The dogs can stay safely indoors and roam outdoors with proper supervision.
They also get the services of a qualified veterinarian to ensure healthy and quality Goldendoodles. In addition, Dog-Learn.com recognizes River Doodles as a recommended Goldendoodle breeder.
Their prices are as follows:
Multigen Medium & Standard Goldendoodles – $3,000
Multigen Mini Goldendoodles – $3,200
Petite – $3,800
Contact Details:
Website: https://www.riverdoodles.com/
Phone: (714) 784-6770
Email: [email protected]
Location: Brea, California
5. Parker Doodles
Located in Long Beach, California, Parker Doodles offer Toy, Miniature, and Medium-sized F1b Goldendoodles that will give you love and affection.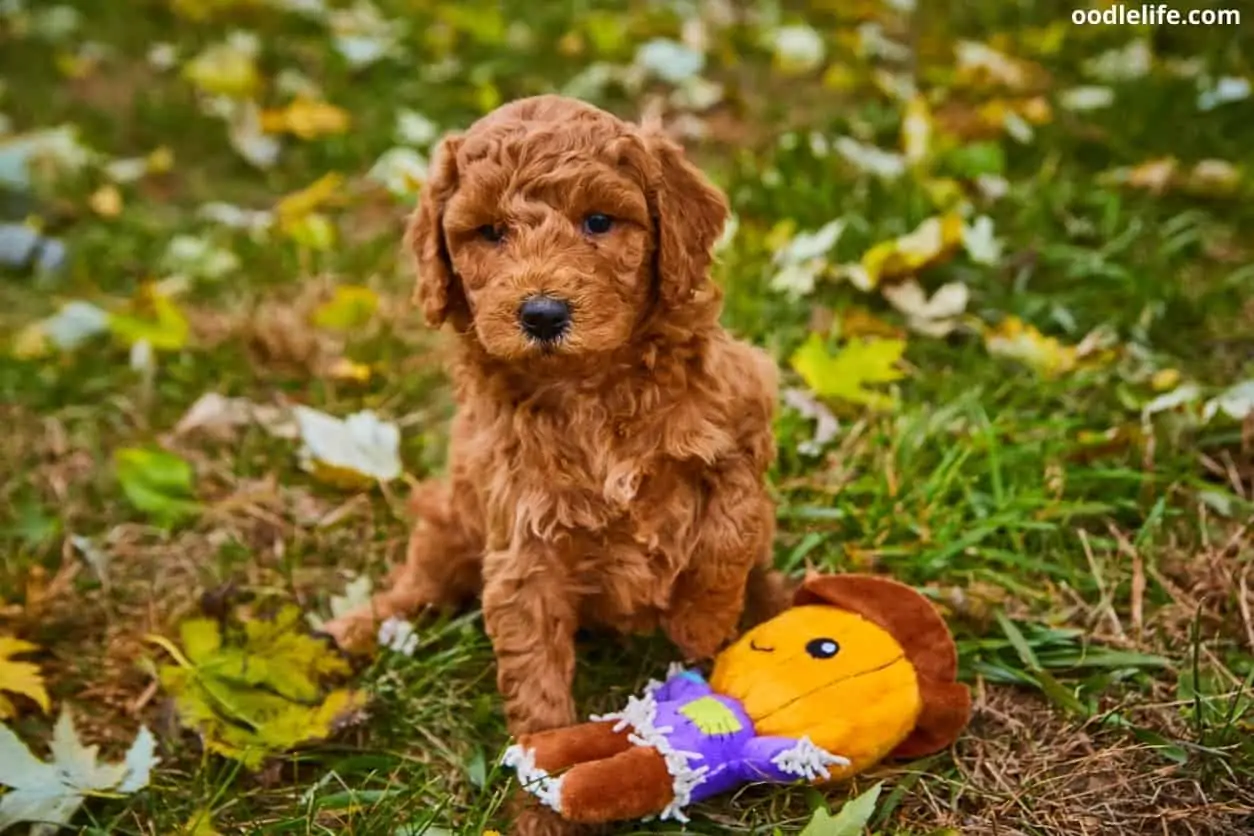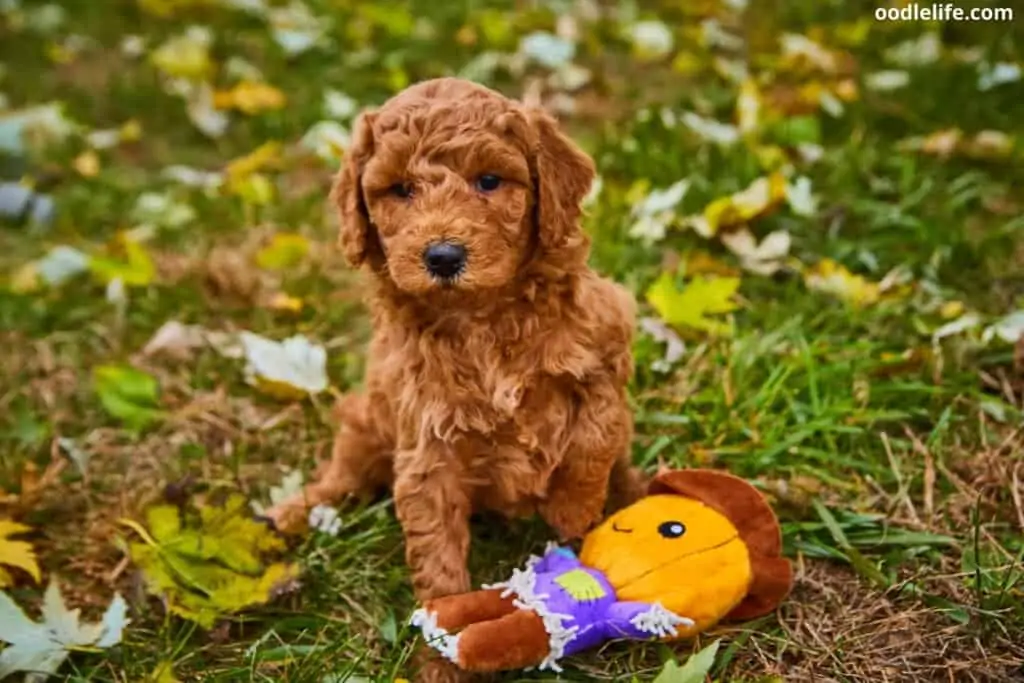 Their Goldendoodles look like teddy bears, which is why they are a California favorite. They have a 24-month guarantee that their dogs are healthy when you adopt them.
The Toy Miniature costs $2,850 at a discounted price, while the Medium Goldendoodle costs $1,990. If you don't have the budget to adopt yet, they have a 6-months installment plan without any credit check. 
Contact Details:
Website: https://parkerdoodles.com/
Phone: (562) 294-1446
Email: [email protected]
Location: Long Beach, California
6. Windsong Doodles
Windsong Doodles is California's leading breeder of teddy-bear Goldendoodles. You will get happy, healthy, and lively Goldendoodles for your family. They will match the right puppy with the new owners to ensure that the puppy gets its needs.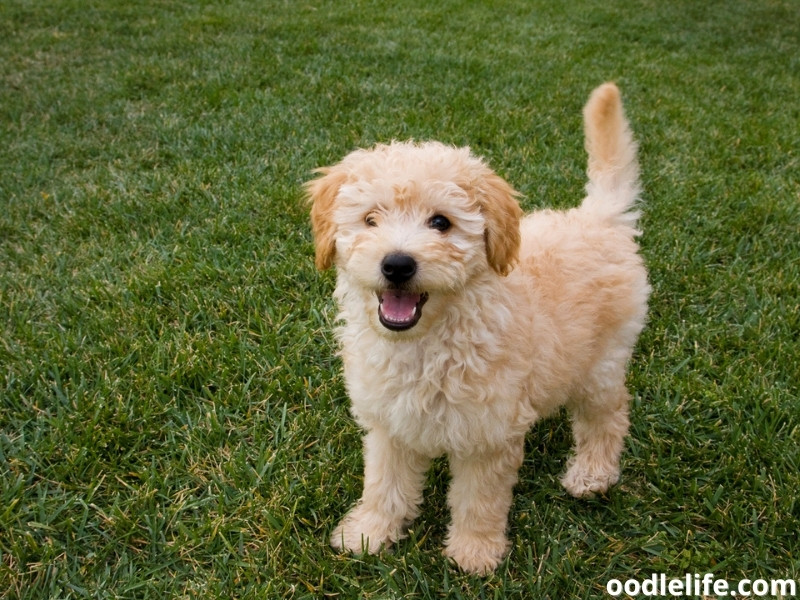 Windsong gives the best care for the Goldendoodles from birth until they move to a new family. The dogs get high-quality supplements, a proper diet, and genetic testing to ensure the best health. They have a 2-year health guarantee for the dogs.
They offer Toy, Mini, Petite, Medium, and Standard Goldendoodles. The price ranges from $3,300-5,000, in which the Toy Goldendoodle is the most expensive. You can also request abstract and partial markings or tuxedo and unusual colors with additional fees.
Contact Details:
Website: https://www.windsongdoodles.com/
Phone: (805) 380-3599
Email: [email protected]
Location: Ventura, California
7. Tropico Kennels Goldendoodles
You can find authentic English teddy bear Goldendoodles from Tropico Kennels.
Tropico Kennels is a favorite dog breeder of celebrities. They give the Goldendoodles an all-star treatment from birth until turnover. You can learn more about how they care for their Goldendoodles on their website.
At Tropico Kennels, the dogs experience the following:
Early neurological stimulation
Bio sensor routine (noise desensitization)
Crate-playpen training
Potty training on real Fresh Patch grass
Regular deworming, cleaning, and vaccination
Socialization with humans, other littermates, and different animals
Aptitude test at 8 weeks
They have Teacup, Toy, Mini, Medium, and Standard-sized Goldendoodles. If you want to see their dogs, you pay $100 for a 1-hour viewing fee.
Fill out their contact form for any concerns or queries.
Contact Details:
Website: https://tropicokennels.com/index.html
Phone: (661) 537-5366
Email: [email protected]
Location: Redondo Beach, California
8. Big Dog Doodles & Livestock Ranch
Big Dog Doodles is a family-owned Goldendoodle breeder. They breed F1 and F1b Standard-size Goldendoodles. All of their Goldendoodles have 50-50 percent of a Golden Retriever and Poodle.
All their Goldendoodles have potty and crate training. Grooming is also easy because the dogs' fur is non-shedding. You can also choose a curly or wavy coat.
Their puppies cost $2,000 with a $100 deposit. Make sure to set an advance appointment before you can bring your dog home.
Contact them by answering this form.
Contact Details:
Website: http://www.bigdoglabradoodles.com/
Phone: (661) 550-1222
Location: California
9. Coastland Goldendoodles
You can get quality English Cream Goldendoodles from Coastland Goldendoodles. They are in the beachside town of Ventura, on the central coast of California. Although the breeder is small, they make sure that you get healthy Goldendoodles by raising them in their home.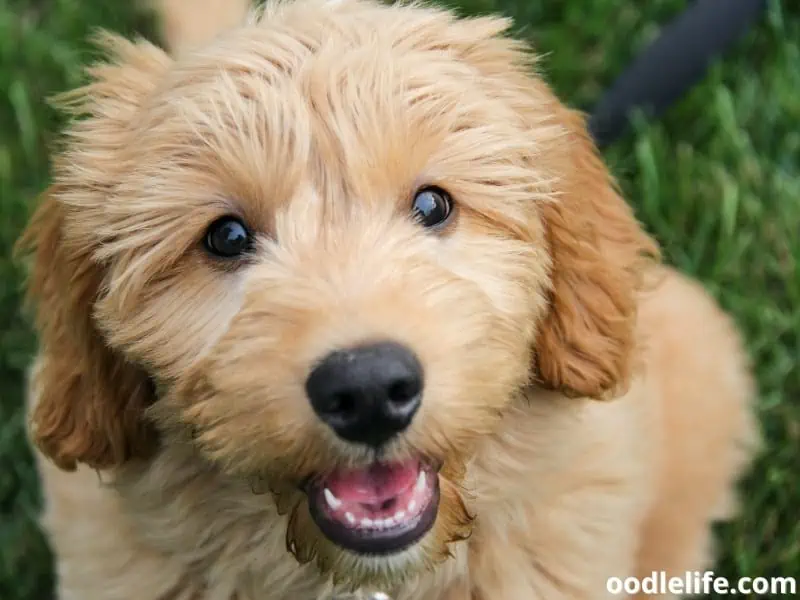 The price range of their Goldendoodles costs from $3,200-4,000, exclusive of sales tax. They encourage new owners to pick up on time, 8 weeks after the dog's birth. If you do not claim the dog, you will pay an additional $50 for each day after it turns 8 weeks old.
Furthermore, there is a $500 non-refundable deposit fee for the puppy reservation.
Like other breeders, they also give options to interested owners for the top two spots of the litter. If you want to get the "Pick of the Litter," there is an option fee of $1,000. You have the first choice of either a male or female Goldendoodle.
Contact Details:
Website: https://coastlandgoldendoodles.com/
Phone: (805) 509-3303
Email: [email protected]
Location: Ventura, California
Conclusion
There are plenty of honest and recommended Goldendoodle breeders in Los Angeles county. Some are big breeders with complete facilities, while some are small and family-owned businesses.
All breeders mentioned in this post can guarantee healthy and high-quality Goldendoodles for your family. The breeders showed the best care for the dogs from birth until adoption.
With a reliable breeder, you will have one of the best and most lovable Goldendoodles in town.