9 Best Goldendoodle Breeders in Massachusetts (2023)
The popularity of the Goldendoodle is well-deserved. You'll be able to tell a Goldendoodle from other dogs because of its distinctive teddy-bear appearance and sweet, outgoing demeanor. They're the best option for allergy sufferers because their coats shed very little.
However, finding a trustworthy Goldendoodle breeder in Massachusetts with the current proliferation of breeders may be challenging.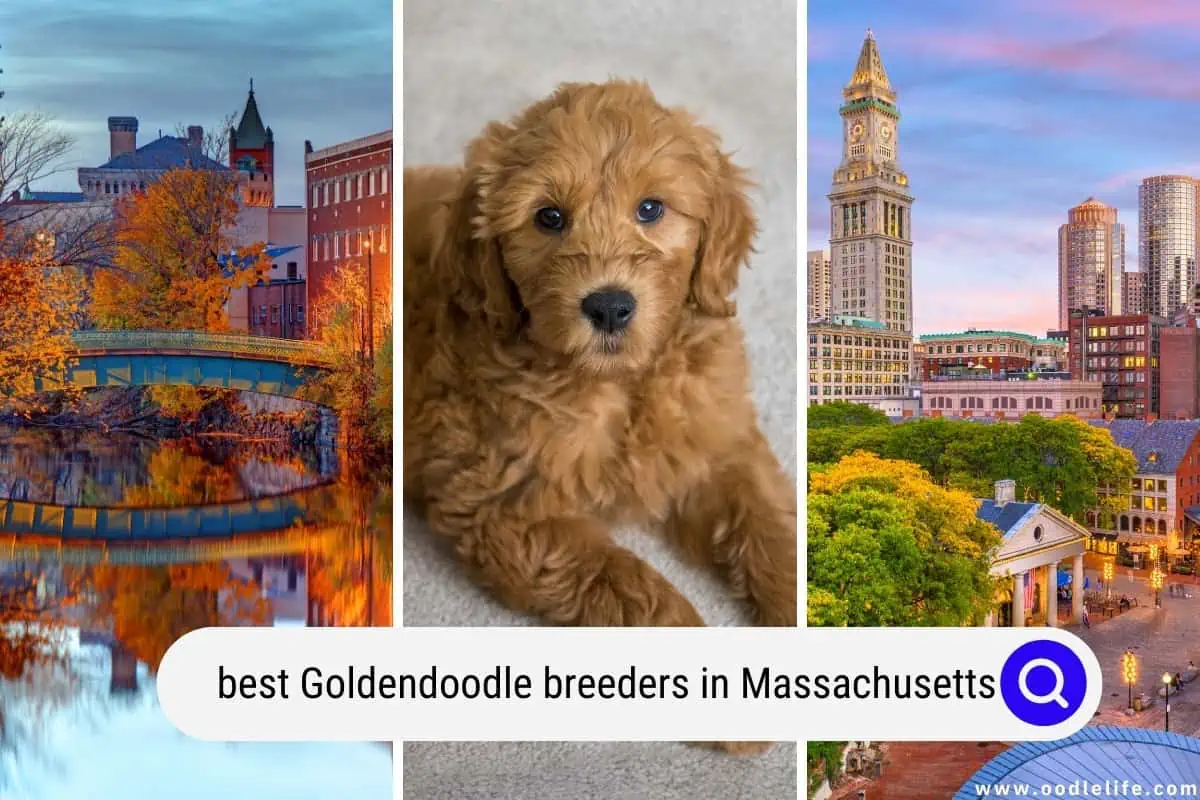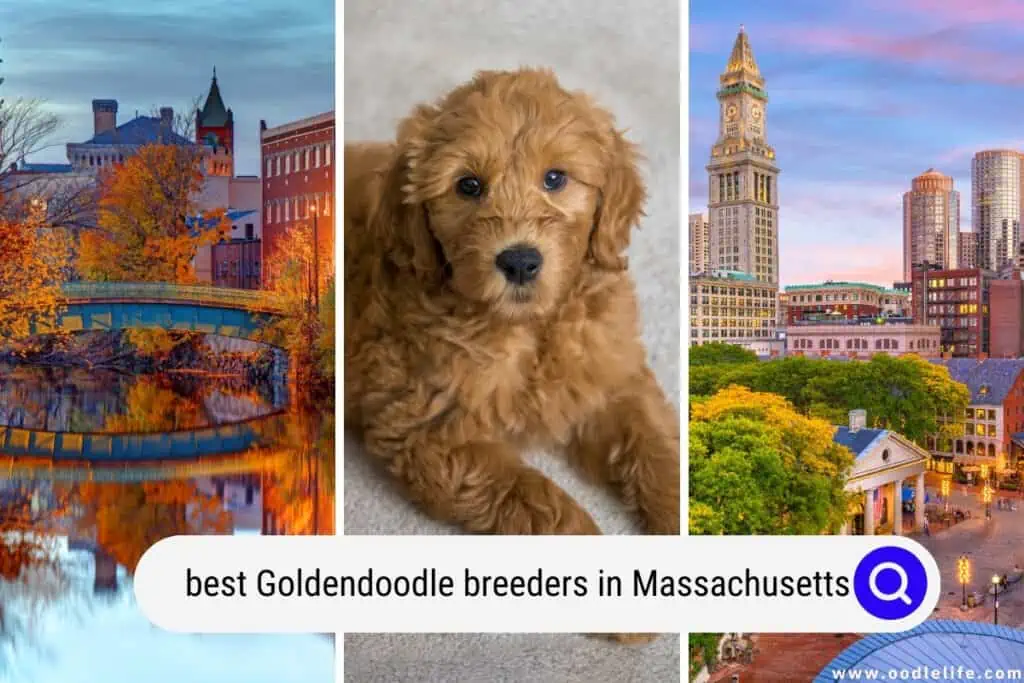 $300 2023 Discount!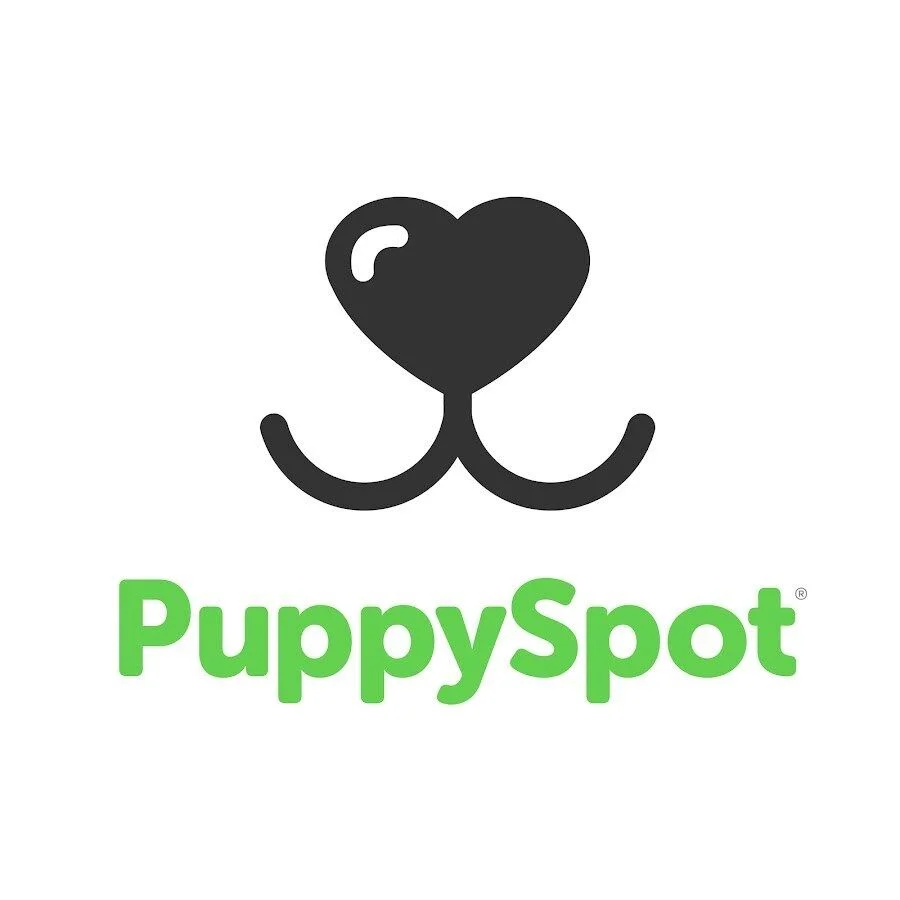 PuppySpot Adoption
PuppySpot is a reputable dog marketplace where you can browse and find compatible puppies right from the comfort of your home. They have placed over 200,000 puppies into homes in the US!
Click through and use the code PUPPY300 for $300 off any puppy adoption.
See Puppies and Save $300
To help you with your search, we've compiled a list of the best Goldendoodle breeders in Massachusetts.
1. American Goldendoodle
American Goldendoodle has been in business for over 30 years. They mainly breed the F1B generation, which is well-known for having low shedding rates. Their puppies come in different sizes and colors.
To guarantee their comfort, the puppies are kept in air-conditioned cages and only given the highest quality food and supplements.
Since they're permitted to mingle with individuals of different ages, the puppies receive sufficient socialization. They're also given plenty of opportunities to experience new places, sounds, and tastes to aid their adaptation to new surroundings. All their breeding parents originate from reputable lineages.
The breeder conducts extensive testing and screening to ensure the puppies are free from genetic problems. They also undergo frequent hips, elbows, and eye checks to certify they don't have dysplasia. Each puppy comes with a full money-back health guarantee.
Furthermore, each puppy's vaccination, deworming, and potty-training records are up-to-date.
Contact Details:
Website: https://www.americangoldendoodle.com/
Phone: (508) 581-8788
Email: [email protected]
Location: Sutton, Massachusetts
It's a family-run breeder with F1B, F1, and multi-generational female Goldendoodles. Miniature and medium F1 Goldendoodles or purebred AKC Poodles make up their male canine population.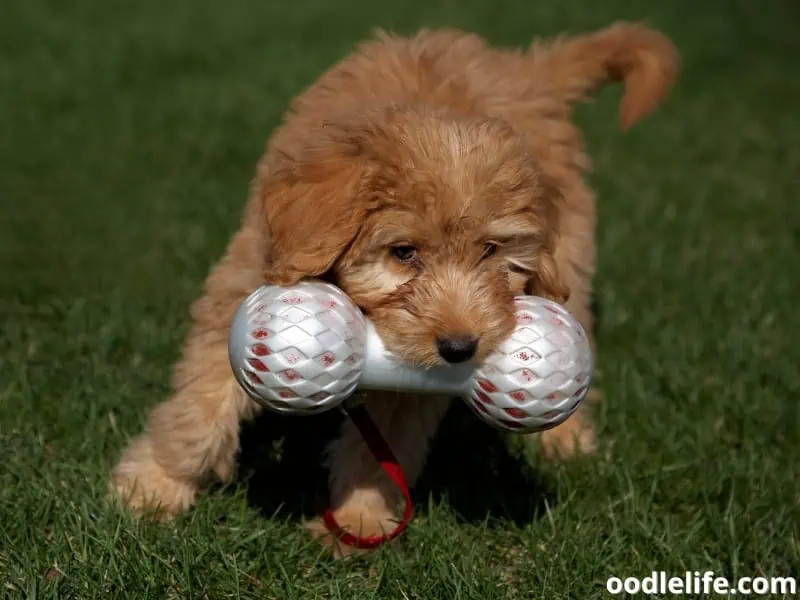 To guarantee that every Goldendoodle litter is free of potentially fatal genetic abnormalities, they perform testing for the breeding parents. Besides undertaking eyes and heart tests for the parents, they also examine the hips and elbows to verify that they don't have dysplasia.
They nurture the puppies in a loving, family setting atmosphere with sufficient room to play and exercise. They give their puppies clean, temperature-controlled crates, premium diets, and opportunities to interact with humans and other animals.
Their socialization program entails introducing the puppies to different sounds, tastes, and sights. The program aims at helping your puppies become more comfortable in new surroundings. They offer their puppies a two-year health guarantee.
Each puppy receives their first shot, microchip, and deworming at 2, 4, 6, and 8 weeks old.
Contact Details:
Website: https://www.ssgoldendoodles.com/
Phone: (857) 346-7178
Email: [email protected]
Location: Hanover, Massachusetts
3. Morningstar Goldendoodles
Morningstar Goldendoodles' experience in breeding dates back to the early nineties when they were primarily active in producing Golden Retrievers. They create top-standard Goldendoodles that may serve as show and service dogs. Their breeding approach focuses on increasing the overall quality of Goldendoodle litters by conducting an in-depth study on the hybrid.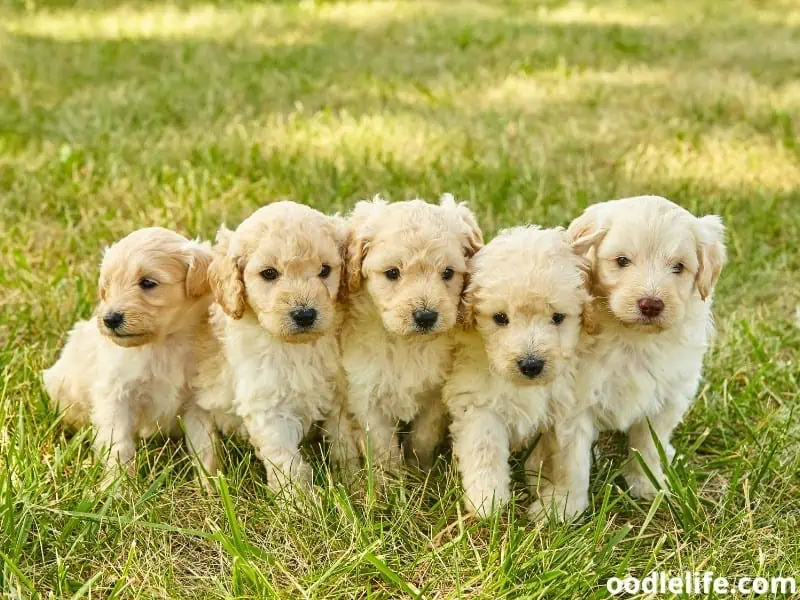 All their breeding parents are members of the American Kennel Club and hail from renowned bloodlines with pure family histories. In addition, they subject the parents to extensive testing for genetic problems, hips, elbows, and hearts examination.
They rear the puppies in a family setting with sufficient play area. The breeder also feeds their puppies premium dog food and supplements. They begin each puppy's socialization process from a young age, exposing them to individuals of diverse ages.
Contact Details:
Website: https://www.morningstargoldendoodles.com/
Phone: (540) 336-6579
Email: [email protected]
Location: Royalston, Massachusetts
4. PuppySpot Goldendoodles
PuppySpot is an extensive network of reliable breeders working together. That implies there's no need to put your plans on hold and join a long puppy waiting list because you can acquire one instantly. They breed F1, F1B, F2, and F2B generations of Mini, Medium, and Standard Goldendoodles.
The site only admits less than 10 percent of all breeders that apply, contributing to its impeccable reputation. It takes passing a 100-point inspection, which entails getting a state license and registering with the government, to become a breeder. The American Kennel Club backs up the whole thing.
Contact Details:
Website: PuppySpot Goldendoodles
Phone: (888) 671-0518
Email: [email protected]
Location: United States
5. Doodle Litters
Doodle Litters specialize in breeding F1 and F1B Goldendoodles in different colors and sizes, except for mini Goldendoodles. They breed Goldendoodles with an emphasis on temperament, health, and brains.
Each puppy receives early socialization until they're ready to move into its new home. They receive adequate potty and crate training.
All their puppies are cared for, fed premium food and supplements, and kept in clean, temperature-controlled kennels. In addition, each puppy has an up-to-date vaccination and deworming record. Their breeding parents' bloodlines are very robust.
They undergo intensive screening for genetic abnormalities and come from prominent family histories.
Contact Details:
Website: https://doodlelitters.com/
Phone: (508) 558-2221
Email: [email protected]
Location: Taunton, Massachusetts
6. Berkshire Goldendoodles
Since its inception in 2006, Berkshire Goldendoodles has been a leading breeder of healthy Goldendoodles by the industry's best practices. They concentrate on producing well-mannered, brilliant Goldendoodles in different colors. They nurture their puppies in a family home with clean, air-conditioned cages to guarantee comfort.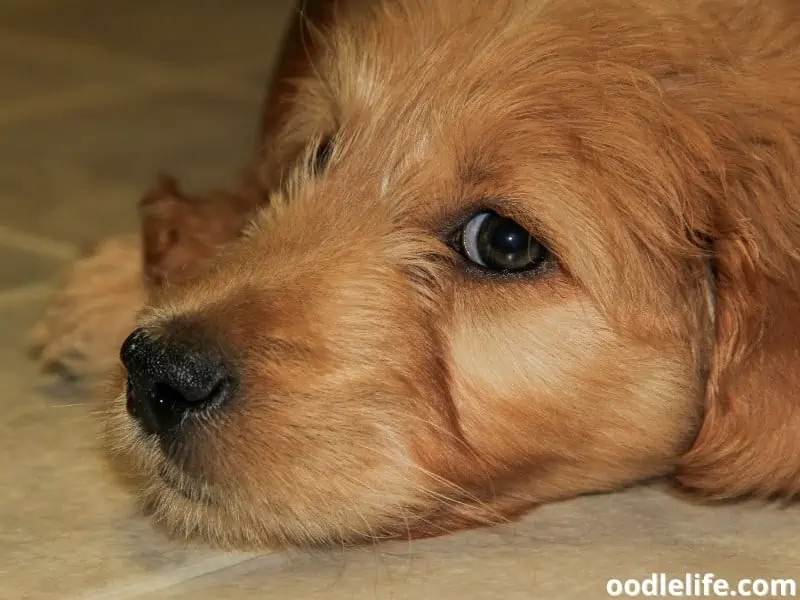 Puppies benefit from healthy socialization, permitting them to interact with people and other animals. They also get the opportunity to participate in different exercises and adventures.
Their vets check each parent dog's ancestry to guarantee the continuation of a healthy Goldendoodle lineage. All their puppies receive proper veterinary care, including deworming, vaccinations, and microchip implantations.
Contact Details:
Website: https://www.berkshiregoldendoodles.net/
Email: [email protected]
Location: Pittsfield, Massachusetts
This highly recommended breeder may not be producing puppies at the moment, reach out to them and let us know if you have any luck!
They produce healthy Mini, Medium, and Standard Goldendoodle puppies in various colors. Their breeding is robust because they scrutinize the ancestry of each Golden Retriever and Poodle parent, guaranteeing their puppies come from prestigious lineages. Besides heart and eyes examination, they screen each breeding parent for hereditary conditions.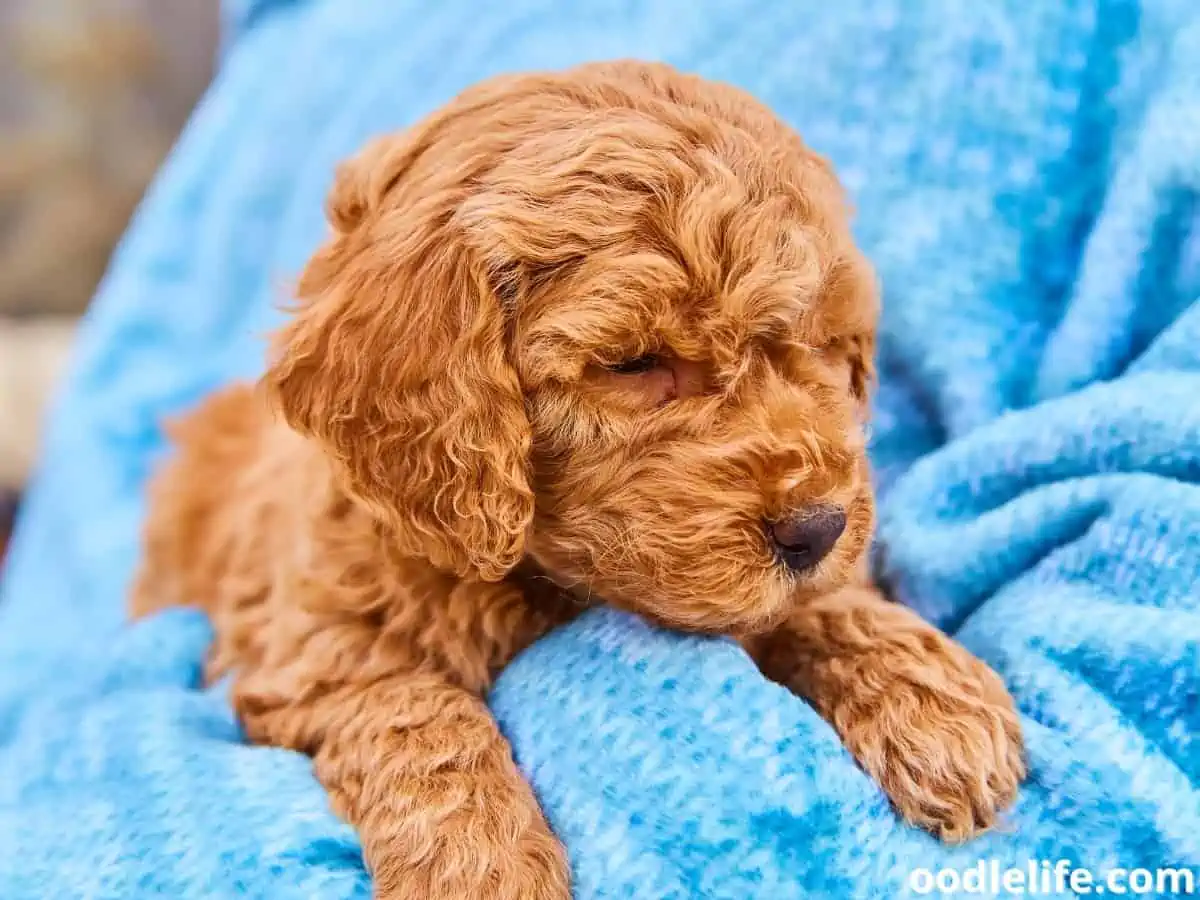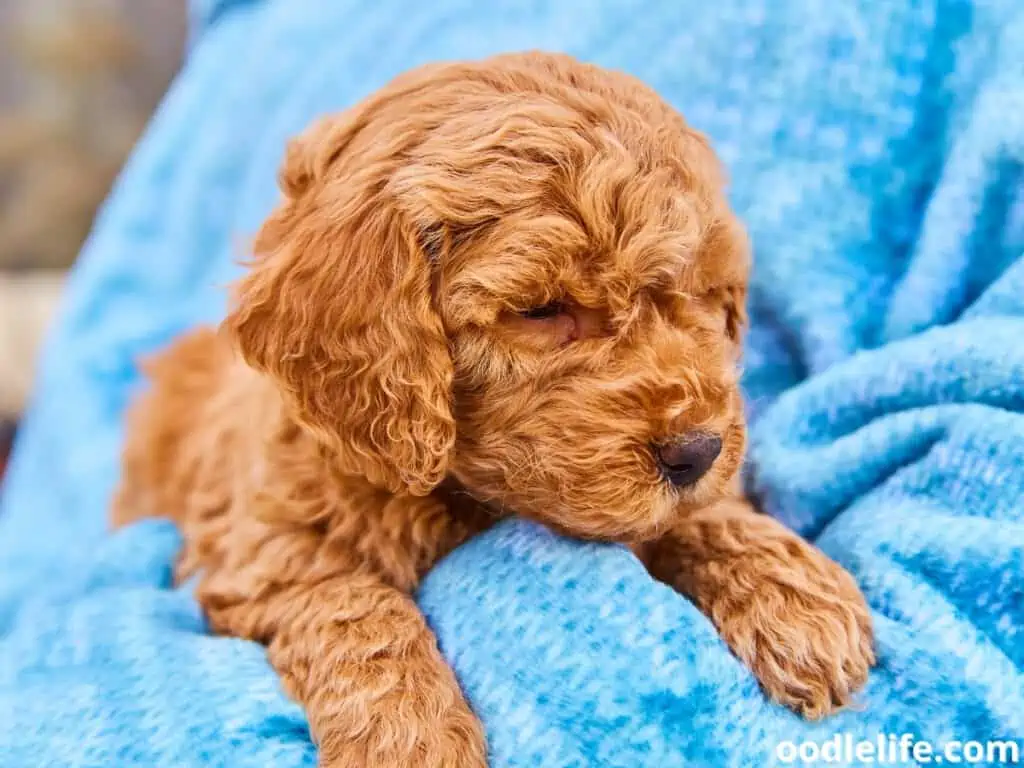 The puppies spend their days at the breeding facility receiving care and attention. Their sleeping areas are super clean and air-conditioned. In addition, the breeder places a high value on socialization since they allow the puppies to interact with humans and other pets.
The puppies get a chance to go on strolls when it's cool outside, allowing them to take in the sights, sounds, and smells of the surrounding world. A 2-year health guarantee covers every puppy. All the puppies are up-to-date with their vaccinations, deworming and come with a microchip.
Contact Details:
Website: https://www.ma2doodles.com/
Phone: (413) 281-8748
Email: [email protected]
Location: Lenox, Massachusetts
8. Green River Goldendoodles
Green River Goldendoodles breed F1, F2, F1B, and multi-generational Goldendoodles in various colors. Their puppies have decent, mild dispositions as well as high-level intelligence. The puppies in roomy kennels are under close supervision.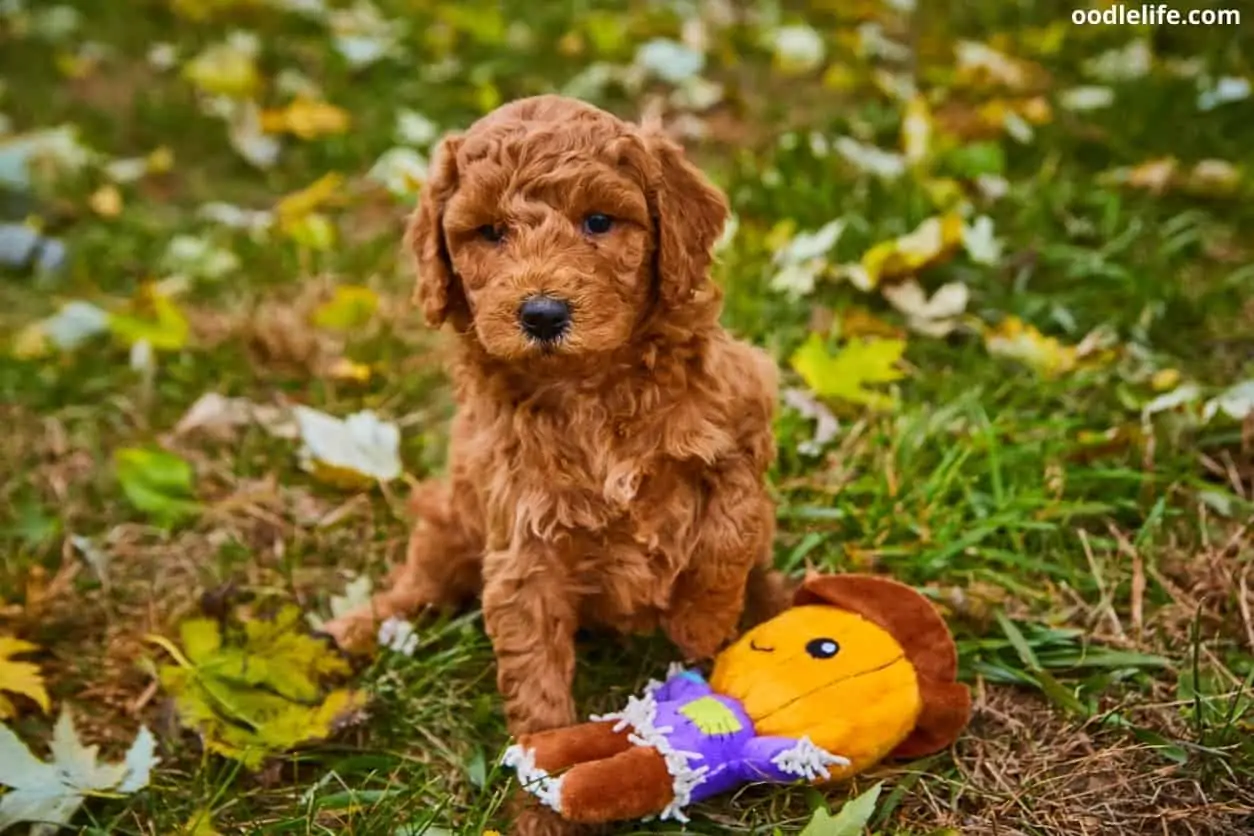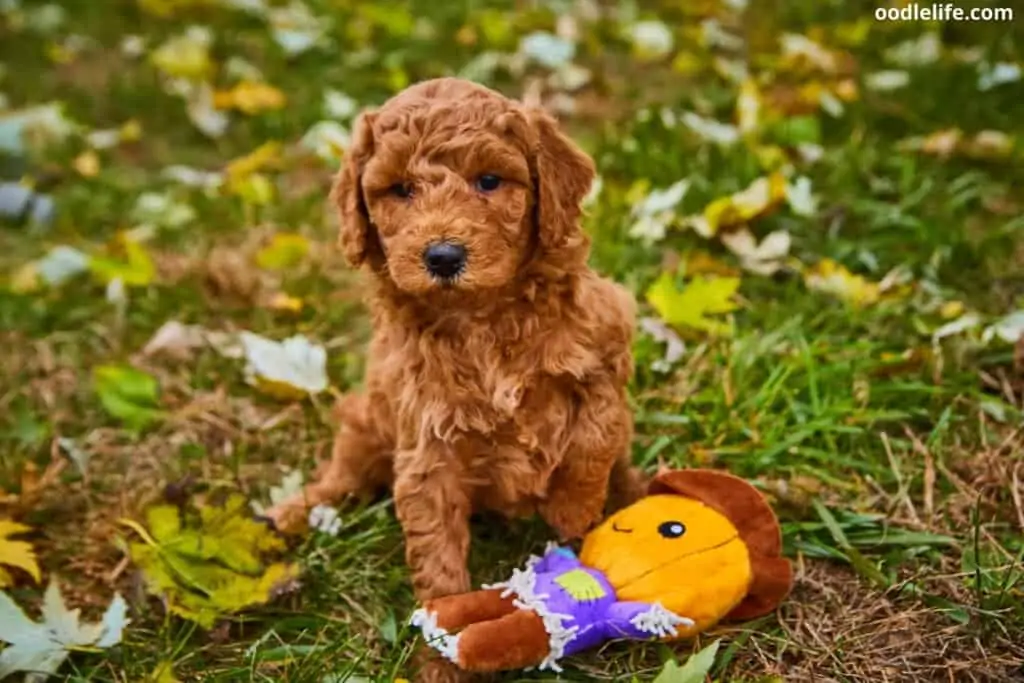 Besides, they give premium puppy food and supplements to keep their immune systems strong.
The breeder places a premium on socialization by giving the puppies complete freedom in the puppy yard. They meet individuals of all ages and backgrounds and experience new sights and sounds. Before going to their new homes, all puppies are fully dewormed, vaccinated, and examined by a professional veterinarian.
Green River Goldendoodles adheres to industry breeding standards, examining each potential parent in great detail to pick the best ones. They all have excellent bloodlines and undergo testing for different genetic conditions. The Orthopedic Foundation of Animals also examines their hips and elbows for dysplasia.
Contact Details:
Website: https://www.greenrivergoldendoodles.com/
Phone: (413) 717-5249​
Email: [email protected]
Location: The Berkshires, Massachusetts
9. Bentley's Goldendoodles
Bentley's Goldendoodles aims to produce high-quality multi-generational and F1B Goldendoodle puppies. Their Goldendoodles have earned acclaim for their wonderful disposition and high IQ. Besides being a Goldendoodle Association of North America accredited facility, they've won the blue-ribbon accolade for exceptional breeders.
In addition, the facility employs the Badass breeder technique to nurture all their puppies. They undergo various visual and auditory stimuli to aid in developing each puppy's socialization skills. Furthermore, the puppies have access to the finest nutrition, housing, and veterinary care.
Each of their breeding parents is from a healthy ancestry. They undergo checkups to ensure their hips, elbows, eyes, and hearts are all in good shape. Moreover, they do DNA tests on puppies to verify that they're free of hereditary conditions.
Contact Details:
Website: https://bentleysgoldendoodles.com/
Phone: (860) 778-8621
Location: Springfield, Massachusetts
Final Thoughts
Only a few Goldendoodle breeders in Massachusetts have earned a good reputation among dog lovers. That necessitates attention to detail while interacting with these Goldendoodle producers. Nevertheless, the breeders on our list are excellent choices.
They've dedicated much effort and resources to producing high-quality, healthy, and happy Goldendoodle puppies.
We hope you enjoyed reading our guide on the best Goldendoodle breeders in Massachusetts.