Top 9 Goldendoodle Breeders In Texas (2023)
Is your heart set on a Goldendoodle? Known for being happy, friendly, and intelligent, this puppy is easy to train and referred to as a "designer breed." They are an adorable combination of a Golden Retriever and Poodle, so it's no wonder people are obsessed!
Before you shop for the perfect pup, you'll want to make sure you find a reputable breeder in Texas and not a puppy mill. An ethical breeder will care for their dogs and nourish them in a loving, safe environment. They will also not hesitate to verify that their pups have vaccination certificates and are regularly checked by a vet.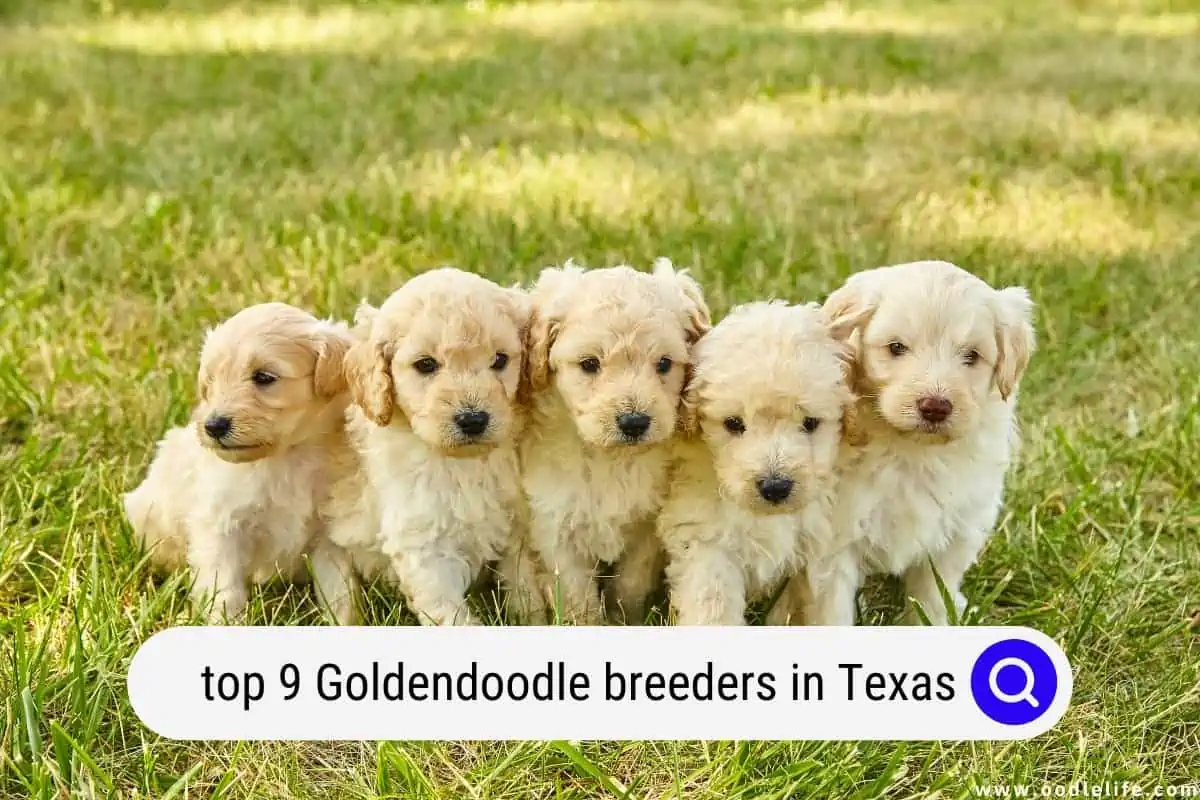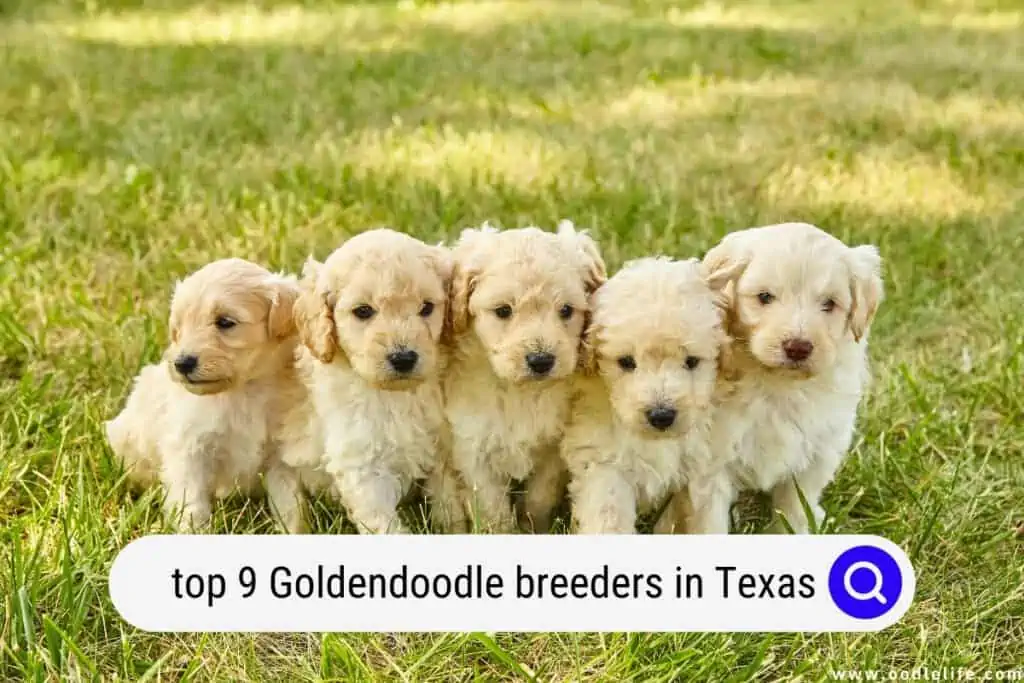 $300 2023 Discount!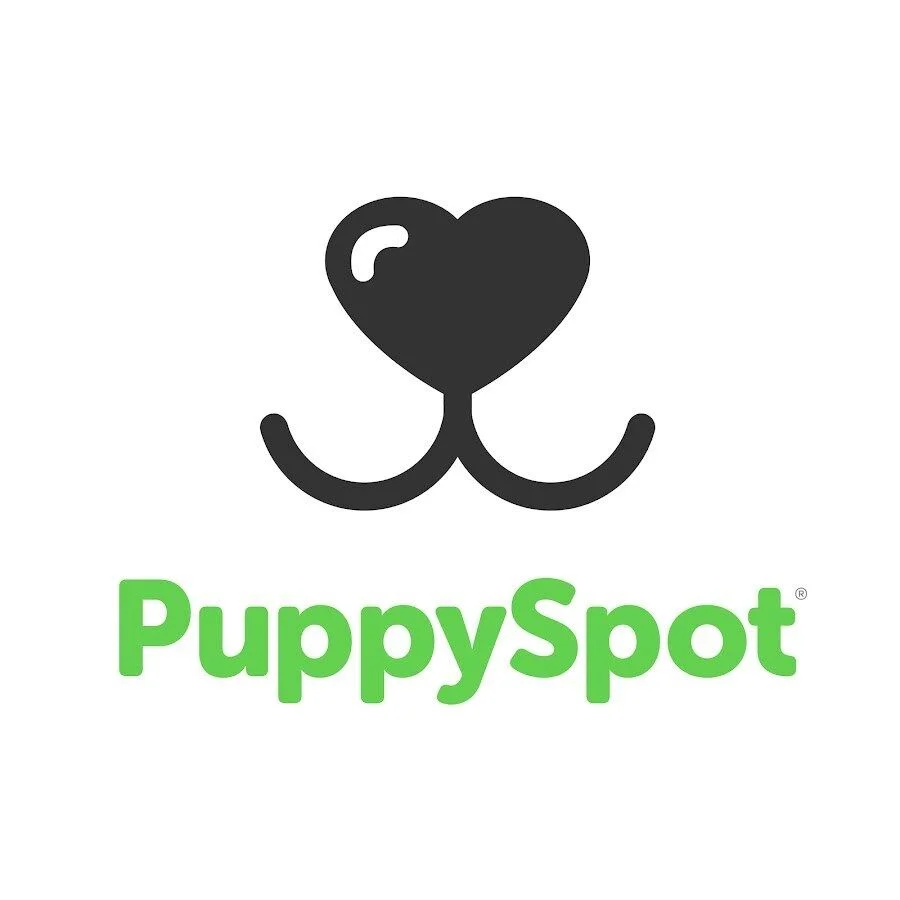 PuppySpot Adoption
PuppySpot is a reputable dog marketplace where you can browse and find compatible puppies right from the comfort of your home. They have placed over 200,000 puppies into homes in the US!
Click through and use the code PUPPY300 for $300 off any puppy adoption.
See Puppies and Save $300
If the breeder you are considering is approved and registered by the Goldendoodle Association of North America (GANA), then you'll know the breeders adhere to a strict code of ethics regarding breeding practices. Moreover, this is a strong indicator that a breeder will have proof of health clearances and take good care of their dogs.
When searching for a Goldendoodle in Texas, there are hundreds of breeders to choose from. To help you, we've compiled a list of the top nine Goldendoodle breeders in Texas.
1. Dacus Doodles
Run by a mother and daughter duo, Dacus Doodles raises multigenerational Goldendoodles with a standard size of 50+ lbs. These breeders pride themselves on pampering their pampered puppies. Each is loved and socialized as a family member and shares main living areas.
The breeder is a blue ribbon breeder with the Goldendoodle Association of North America, so they have undergone extensive health testing.
Update: Tammy and Carli are now licensed breeders with the state of Texas! Their license number is 405.
Basic training with their dogs starts as soon as three days old before they leave for their new forever homes. This ensures your new puppy will be well socialized and have a grasp of potty and crate training, among other key aspects of early development.
If you prefer a certain aesthetic like color or pattern, they will try to meet your preference but will not sacrifice the quality and health of their dogs for fashion. 
Contact Details:
Website: https://www.dacusdoodles.com/
Phone: (936) 697-9865
Email: [email protected]
Location: Montgomery, Texas
2. Doodles of Cypress
You can check training, love, attention, and exercise off your list! Doodles of Cypress take their breeding program very seriously. The breeders behind this establishment use The Badass Breeder Puppy Raising curriculum daily to raise Goldendoodles after three days of age.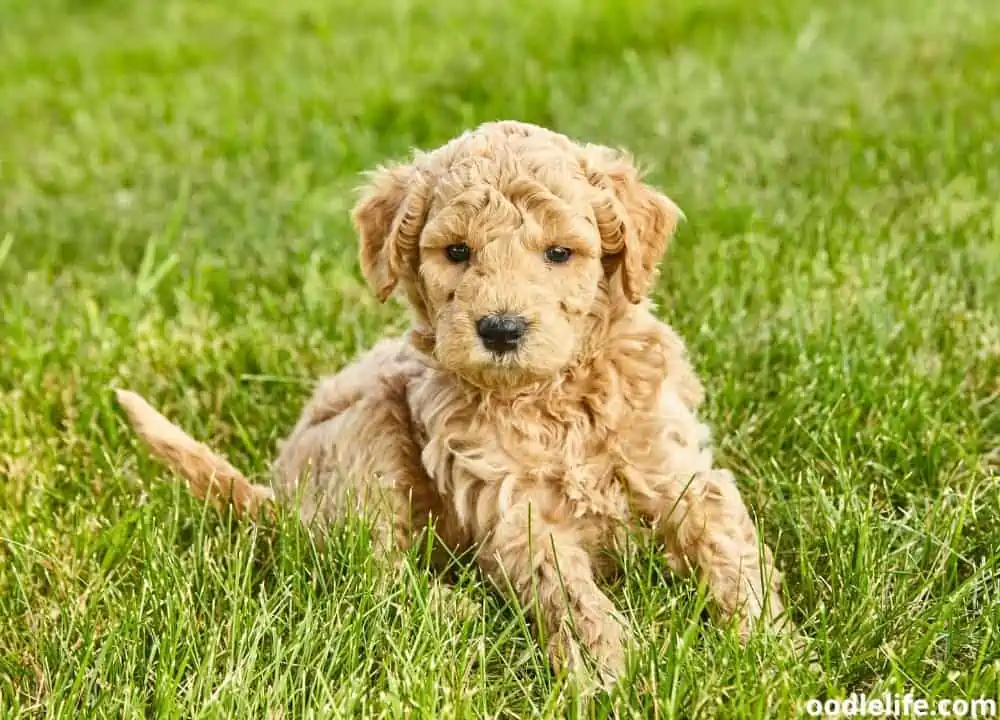 Its mission is to create happy and healthy puppies that could potentially become service dogs, therapy dogs, facility dogs, or family companions. All of the breeder's F1b Goldendoodles are 75% Poodle and 25% Golden Retriever. Each is nurtured to be cheerful, trusting, and happy-go-lucky.
A non-refundable $400 reservation fee to be put on a waitlist is required to secure a puppy. Visit the "Waitlist/Reservation Fee" Tab on their website to get started.
Contact Details:
Website: https://doodlesofcypress.com/
Phone: (832) 844-6653
Email: [email protected]
Location: Cypress, Texas
Texas Dapper Doodles is not your backyard breeder! Here, you will find filial label F3 or multi-generational puppies that are approximately 15 pounds and reared inside the breeder's home.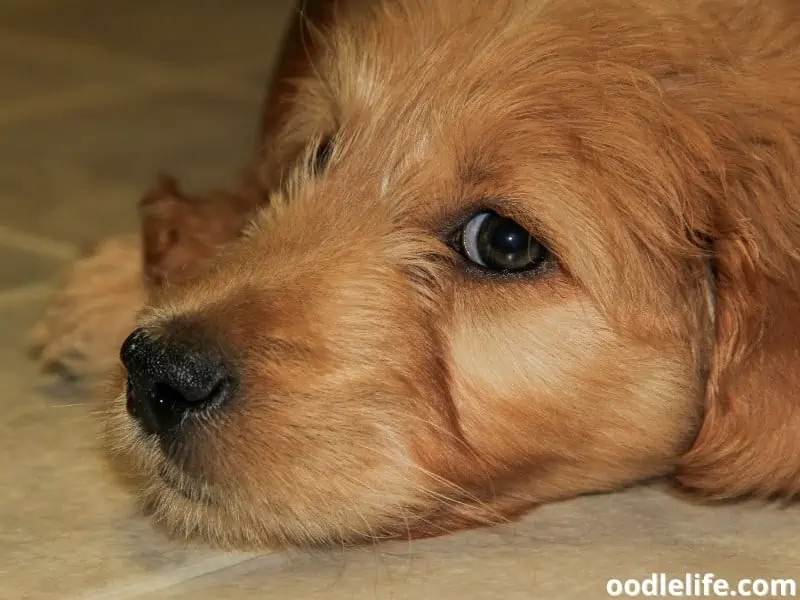 The breeder starts basic training as soon as a pup is ready. By the time they arrive in their new home, these delightful Goldendoodles will respond to multiple commands and be comfortable with loose leash walking. Plus, there is a detailed protocol to follow before entering your home and meeting the puppies.
At six weeks, each family with a paid reservation fee gets a custom-made "Preparing for Your Puppy" booklet to start getting ready! Besides the price of purchasing a Goldendoodle, Texas Dappe Doodles also charge a $300 non-refundable application/consultation fee. 
Contact Details:
Website: https://www.texasdapperdoodles.com/
Phone: (432) 634-0689
Email: [email protected]
Location: Midland, Texas
4. Goldilock's Goldendoodles
Goldilock's Goldendoodles in downtown Dallas is a small family of breeders, mainly for F1 (mom is a Golden Retriever & dad is a Poodle) and F1B (mom is an F1 Goldendoodle and dad is a Poodle) puppies. Minis are approximately 25 to 35 pounds, mediums are 35 to 50 pounds, and standards weigh 50 pounds and above as adults.
After eight weeks old, puppies can go to their new home. If requested, Goldilock's Goldendoodles will even provide a nanny transportation service.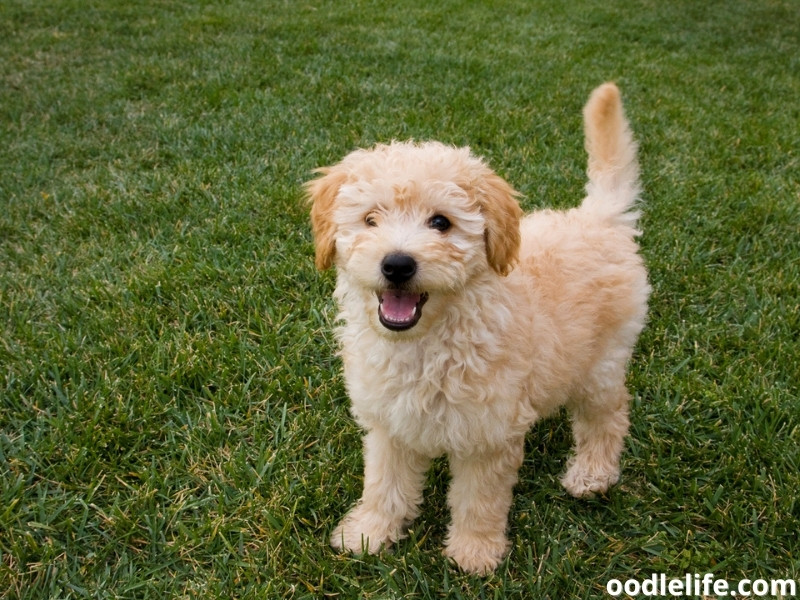 The staff here has built a reputation for being communicative, accommodating, and courteous. In addition, the owner sends you home with a care package that includes food, medicine, toys, and other necessities for your fur baby!
To get one step closer to your puppy, you will need to make a one-time $250 deposit. 
Contact Details:
Website: http://www.goldilocksgoldendoodles.com/
Phone: (214) 560-2545
Email: [email protected]
Location: Dallas, Texas
5. Snickersdoodles
Located on a 15-acre ranch in Weir, TX, Snickersdoodles have been in the business for over 12 years and are one of the best Goldendoodle breeders in Texas. They strive to produce well-loved, healthy, socialized pups with laid-back temperaments.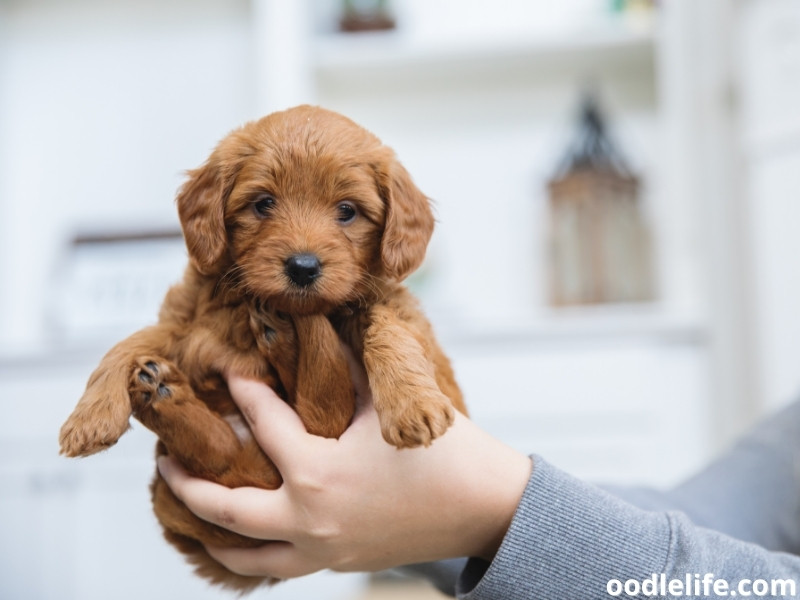 The standard Goldendoodles from this breeder are generally 55 to 65 pounds, while a Mini/Medium doodle should range between 30 to 45 pounds.
Snickersdoodles ensures the whole process from registration runs smoothly. In that context, this breeder provides pictures, updates, videos, and advice on training your new pet.
Prices for Goldendoodles will depend on size, and include shots, a vet inspection, a 24-month guarantee, a scented toy, and an informational packet.  
Contact Details:
Website: https://www.snickersdoodles.com/
Phone: (512) 869-9541
Email: [email protected]
Location: Weir, Texas
6. Oodles of Doodles Texas
Oodles of Doodles Texas has been in business for over ten years specializing in F1, F1b, and F1bb hypoallergenic Goldendoodles.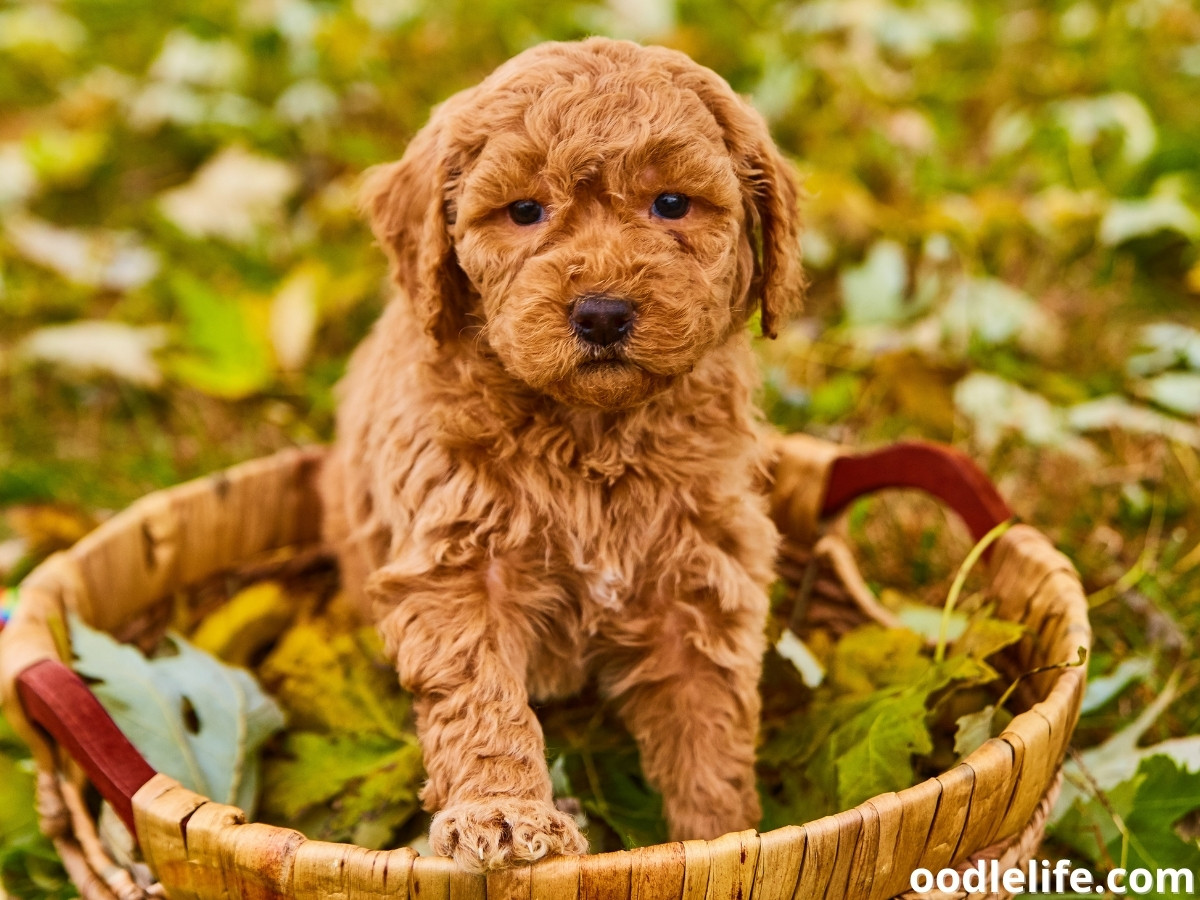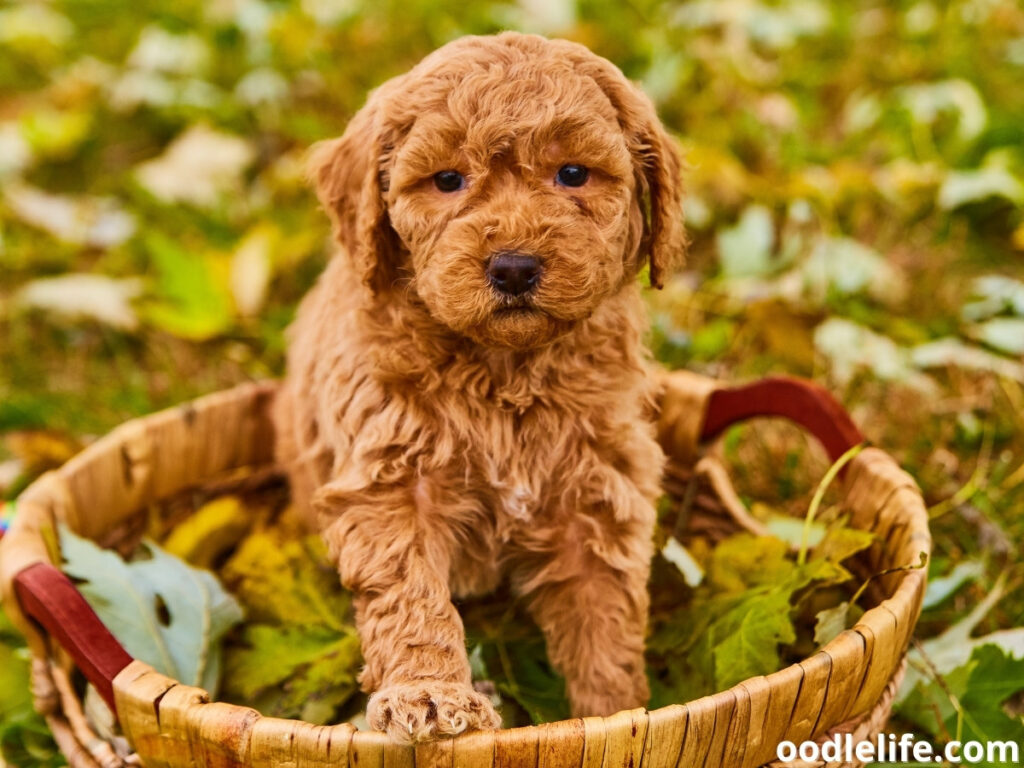 All of their puppies are vet checked, get their vaccines and dewormings, and have a two-year health guarantee. The puppies are ready to meet their new owner when they are eight weeks old.
This breeder has an attentive and patient team who keeps prospective owners updated on their pups. Plus, each pup comes home with you already potty trained and crate trained.
You can reserve a puppy with a non-refundable $300 deposit. The final cost includes delivery up to 250 miles. Each puppy comes with a collar, a crate, and a blanket that smells like mom and littermates. 
Contact Details:
Website: http://www.oodlesofdoodlestexas.com/
Phone: (936) 933-7226
Email: [email protected]
Location: Woodville, Texas
7. Southern Doodlin
Located in Bexar County, Southern Doodlin are in-home loving breeders of Labradoodles & Goldendoodles. Southern Doodlin trains all their dogs and treats them with love and care so they will be social and ready to transition into your home.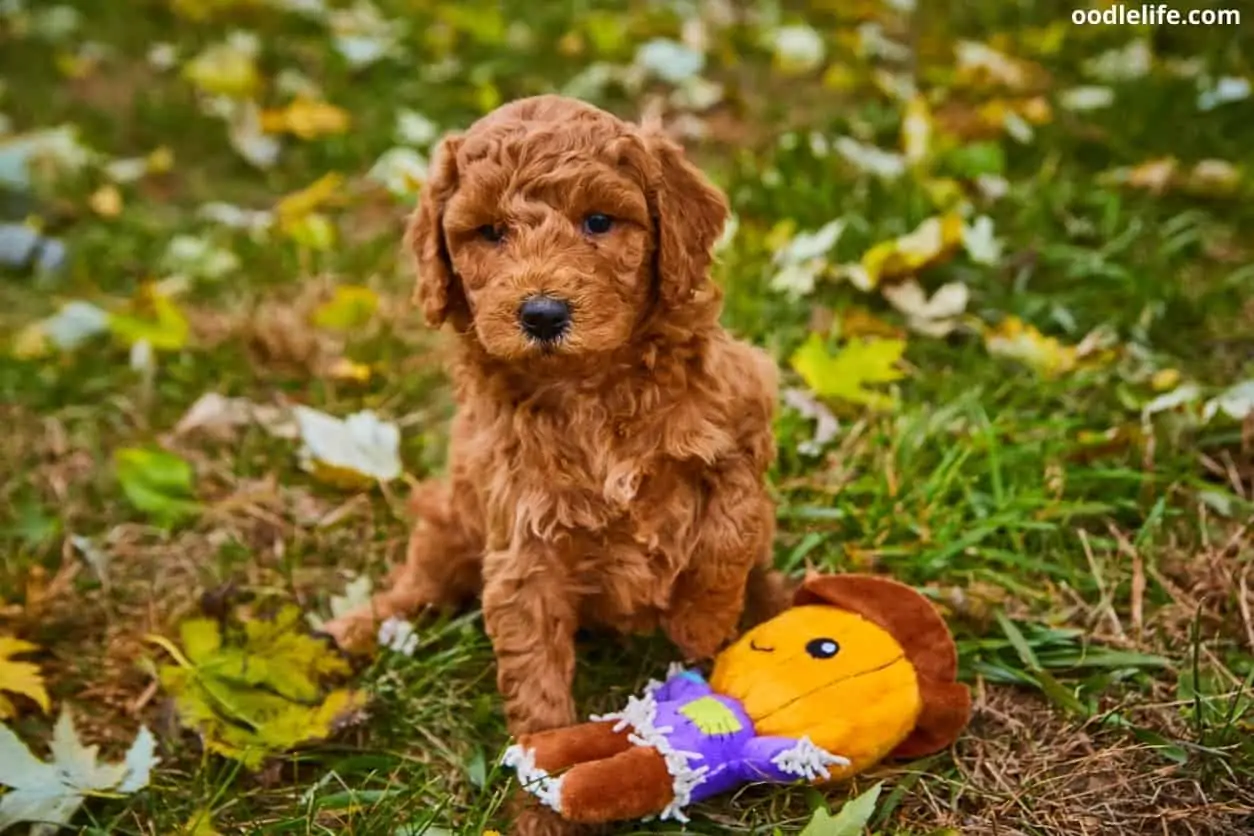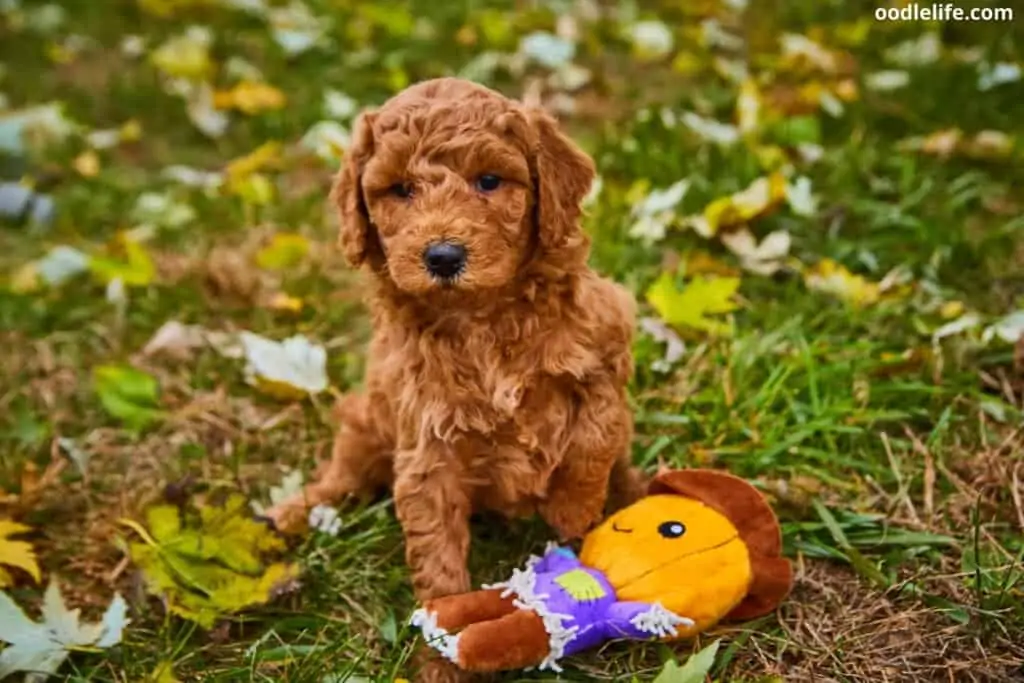 When customers receive a puppy from Southern Doodlin, they are well on their way to being house trained and usually sit down with a treat.
As with many breeders, you will need to pay a $500 deposit (which can be transferred to a different litter). All their puppies are vaccinated, microchipped, and dewormed. In addition, Southern Doodlin provides new owners with a care package including a leash and a blanket with familiar, calming scents.
Contact Details:
Website: http://www.southerndoodlin.com/
Phone: (210) 394-4696
Email: [email protected]
Location: Atascosa, Texas
8. Texan Doodles
Great care is given to these Texan Doodles! All dogs are health tested and bred to make the best pet possible. There is a three-year health guarantee, and they go to great lengths to socialize and prepare your pups for their best life.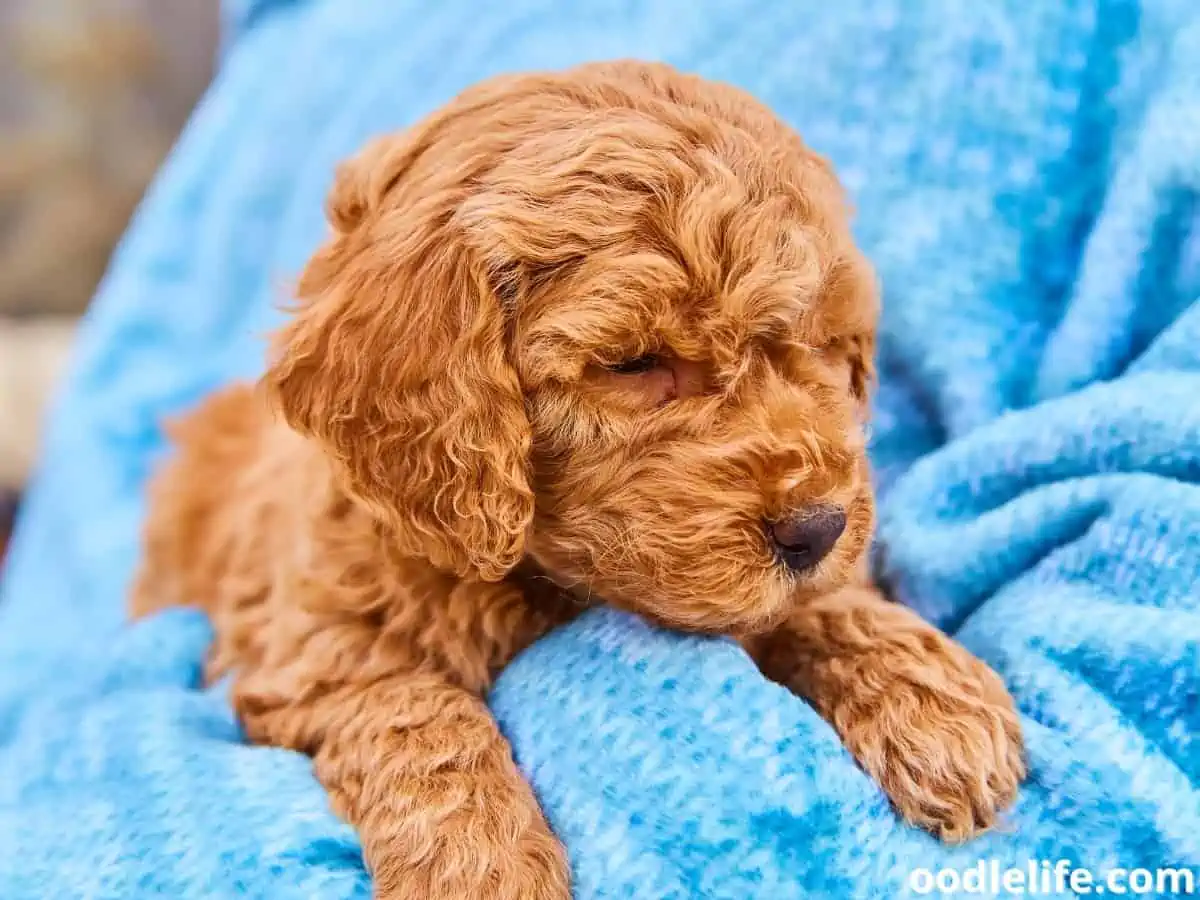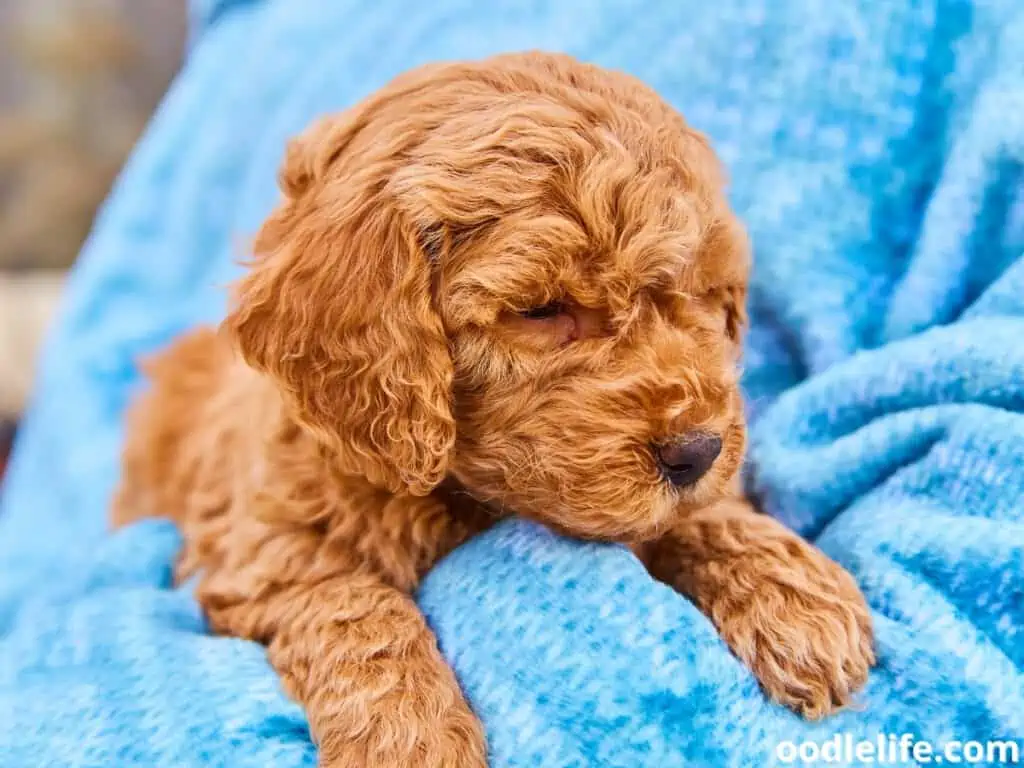 Puppies come home to you well versed in family life and accustomed to household noises.
Owner Paula is accommodating throughout the adoption process and regularly sends photos with updates as the puppies develop.
You will need to pay a $500 deposit to maintain a spot on the breeder's waiting list. This fee is refundable after a year if you do not get the puppy you want during your waiting period. 
Contact Details:
Website: https://www.texandoodles.com/
Phone: (210) 548-2136
Email: [email protected]
Location: Lacoste, Texas
9. Blackwater Doodles
Blackwater Doodles is a Blue Ribbon Breeder and registered with GANA, so we know they are reputable. Their goal is to breed wonderful Goldendoodle puppies, ideal for a home environment or as service dogs.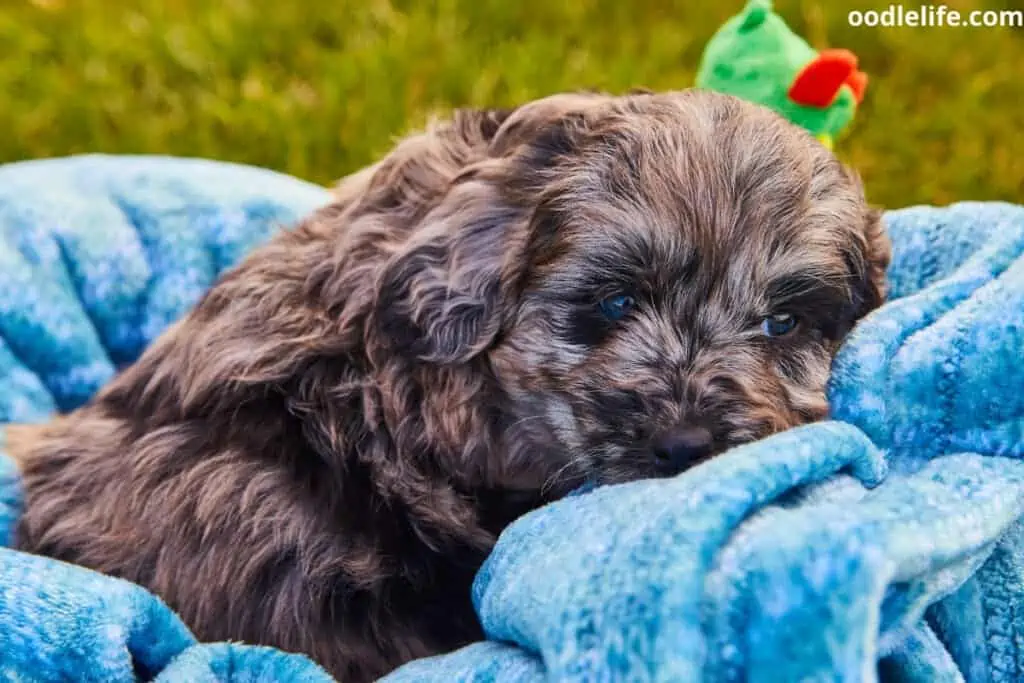 When you order a puppy from here, you're getting one in good health, up-to-date on immunizations, and with appropriate deworming.
Contact Details:
Website: https://www.blackwaterdoodles.com/
Email: [email protected]
Location: Amarillo, Texas
Final Thoughts
Finding a breeder takes time and effort. Yet, doing your research is essential if you want to make sure you choose a reputable option. With this list of the best Goldendoodle breeders in Texas, you are one step closer to finding the perfect match for your family.