How to Make Puppy Nails Less Sharp: DIY Guide
Welcoming a new puppy into your home is an exciting time, but it also comes with its fair share of challenges. One particular challenge that pet owners often face is dealing with sharp puppy nails. These tiny daggers can not only cause harm to your furniture and floors, but they can also lead to painful scratches on your skin.
Ouch! As a family dog expert I get asked all the time by new dog owners about DIY grooming. Is it safe to cut a puppy's nails at home? Should you ask for help?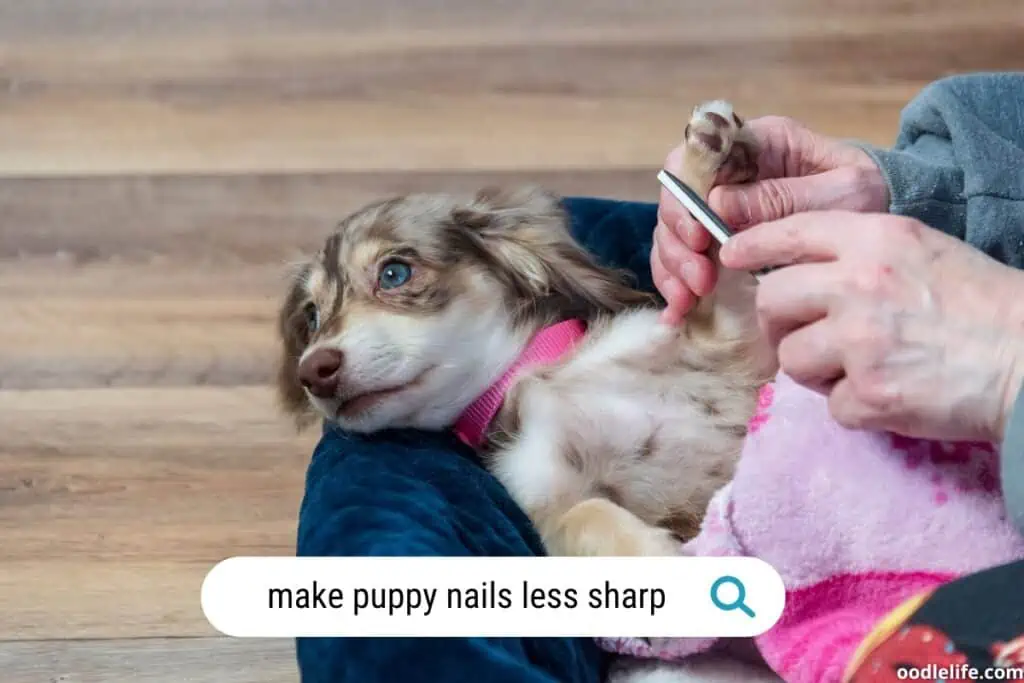 Fortunately, there are several ways to make your puppy's nails less sharp, allowing both you and your furry friend to live together in harmony. In this article, we will discuss various methods to handle your puppy's nails safely and effectively.
By the end of this read, you'll have the knowledge and techniques needed to maintain your puppy's well-being while protecting yourself and your belongings.
Understanding Puppy Nail Basics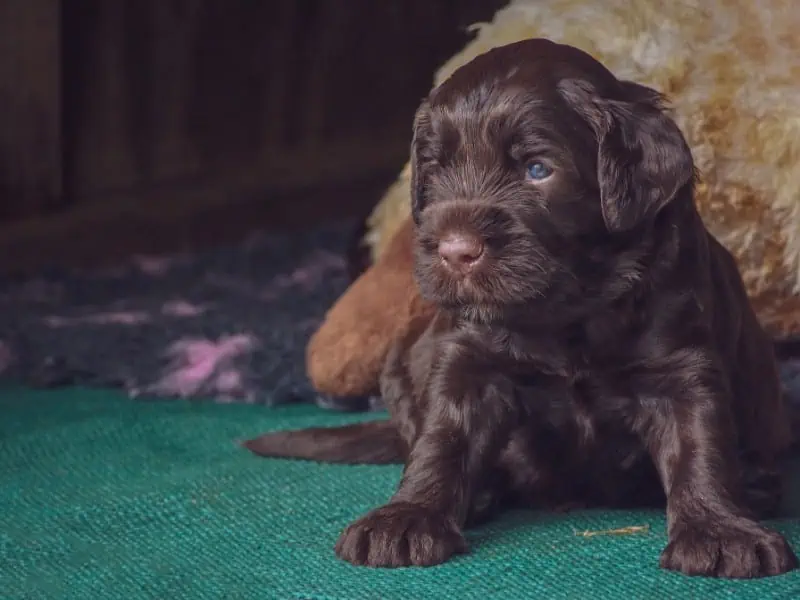 It's essential for every dog owner to understand the basics of puppy nail care. By doing so, you can keep your pet's nails healthy, prevent potential injuries, and make playtime more enjoyable for both you and your furry friend. In this section, we'll discuss the importance of nail trimming, puppy nail anatomy, and how puppy nails grow.
Importance of Nail Trimming
Puppy nail trimming is significant for several reasons:
Maintains healthy nails and prevents splitting or breakage
Reduces the risk of injury to both your pup and your family
Aids in proper posture and walking
Prevents overgrown nails from causing discomfort or pain
Doesn't it make sense to prioritize your pup's nail care?
Puppy Nail Anatomy
It's helpful to comprehend the basic anatomy of puppy nails to trim them effectively: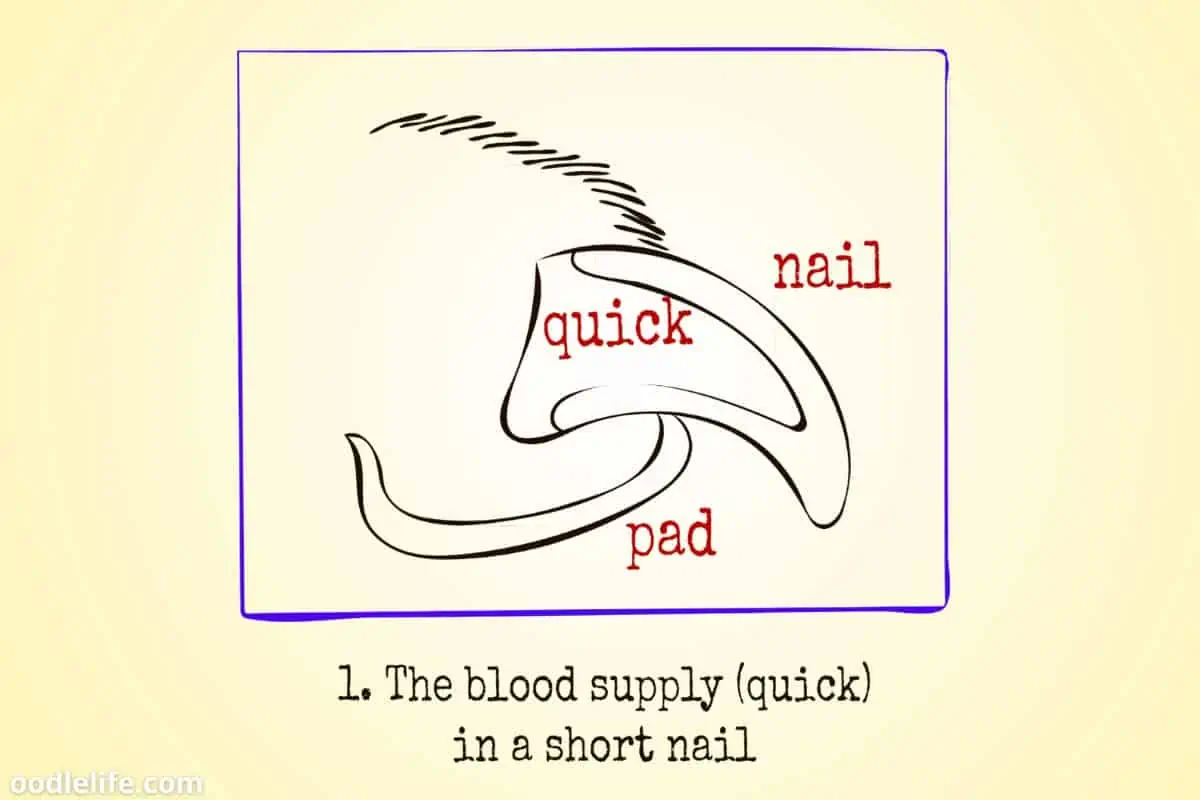 | Part | Description |
| --- | --- |
| Nail | The hard, outer covering made of keratin |
| Quick | The inner, sensitive part containing blood vessels and nerves |
| Nail Bed | The base of the nail where it grows from |
Be cautious not to cut the quick during trimming, as it can cause pain and bleeding.
How Puppy Nails Grow
Puppy nails grow continuously, just like human nails. The growth rate can vary between breeds and individual dogs. However, most puppies' nails will grow relatively quickly, requiring frequent trimming.
Keep an eye on your puppy's nails to determine the ideal trimming schedule. Regular monitoring and maintenance can save you from dealing with overly sharp nails and potential injuries.
Tools for Making Puppy Nails Less Sharp
In this section, we'll discuss various tools that you can use to make your puppy's nails less sharp. By choosing the right tool and using it correctly, you can keep your furry friend comfortable and safe.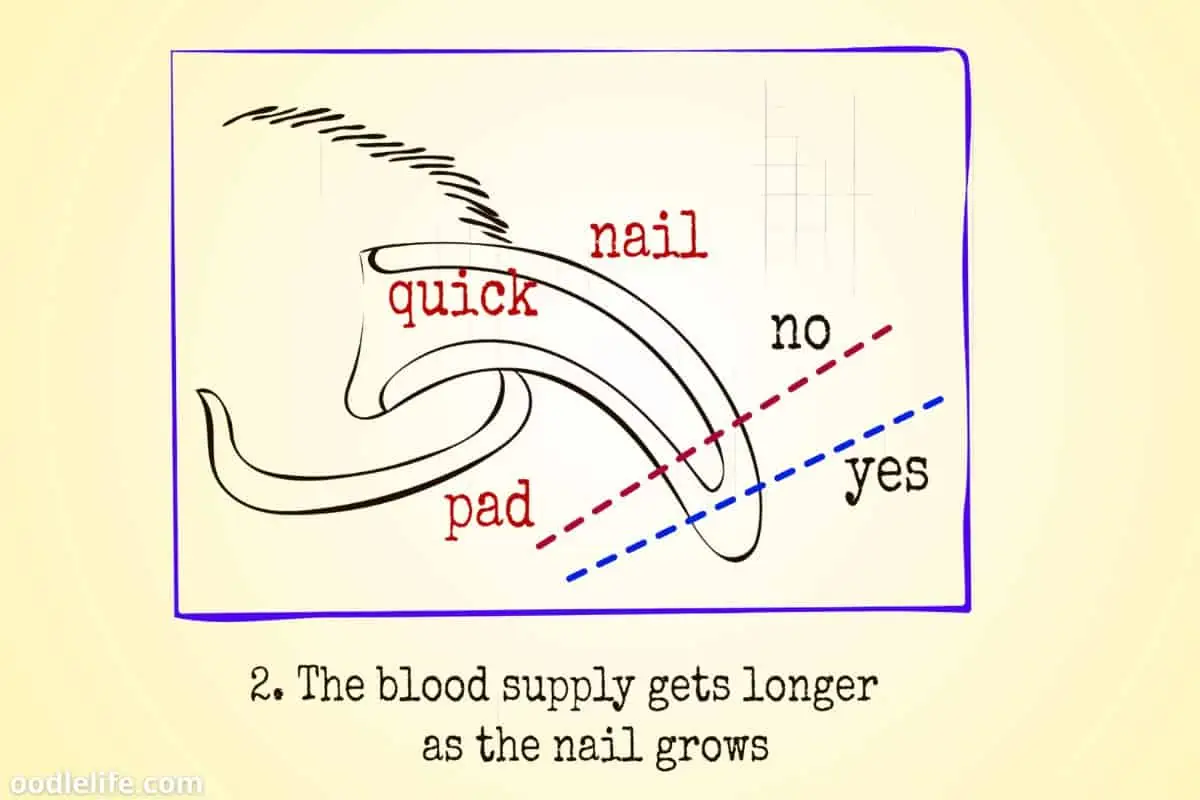 Nail Clippers
There are two main types of nail clippers designed for dogs:
Guillotine-style clippers
Scissor-style clippers
Guillotine-style clippers work by quickly cutting the nail with a sharp blade that slides across a small opening. Scissor-style clippers have a more familiar design, and they work like a regular pair of scissors.
When choosing nail clippers, consider the size of your puppy and their nail thickness. It's essential to get a clipper that is comfortable and safe to use on your puppy's nails.
Best Professional Pet Nail Clipper Large
TRIM YOUR PET'S NAILS SAFELY: It's easy to make a precise, safe cut with our semi-circular blades. Your pet's nail rests in the semi-circle - you see precisely where you're cutting - no...
A GENTLE SQUEEZE IS ALL IT TAKES: Epica's high-grade stainless steel holds its sharp edge and won't dull - so clipping nails is effortless and a whole lot less scary for both you and your pet.
LOCKS CLOSED WHEN NOT IN USE: Your know your clippers are always in safety mode when you aren't using them - just squeeze the handle and slide the lock into the safe position. Curious kids stay...
RUBBER COATED HANDLES FOR A SECURE GRIP: The handles feel incredibly comfortable in your hand because of the non-slip rubber coating. Together with the rounded blades, you can clip confidently
CHOOSE FROM 2 SIZES TO FIT YOUR DOG: Small/Medium for dogs under 60 pounds such as Beagles, Chihuahuas, Miniature Poodles and Shelties, or Large for dogs over 60 pounds such as Boxers, Labrador...
We earn a commission if you make a purchase, at no additional cost to you.
Nail Grinders
Nail grinders, also known as dremels or rotary tools, gradually grind down your puppy's nails using a rotating head with an abrasive material.
| Pros | Cons |
| --- | --- |
| Less risk of cutting the quick | Noisier than clippers |
| Smooth finish | Can generate heat |
Some puppies might be fearful of the sound and sensation of a nail grinder, so it's important to introduce it slowly and gently.
Casfuy Dog Nail Grinder Upgraded - Professional 2-Speed Electric Rechargeable Pet Nail Trimmer Painless Paws Grooming & Smoothing for Small Medium Large Dogs & Cats (White)
Safe, Effective & Precise Trimming: This dog nail grinder uses an advanced diamond drum bit grinder to deliver the safest, most comfortable pet claw grinding. Recommended by veterinarians and pet...
Advanced 2-Speed Switch & 3 Grinding Ports: The trimmer features an adjustable, low-high speed design powerful enough support heavy grinding. And with 3 ports to match small, medium, or large pets,...
Super Low Noise & Vibration: Many pets get stressed by the sound and vibration of pet nail grinder. However, our electric pet nail grinder uses a superior motor with super-quiet technology that...
Rechargeable & Portable: The cordless dog grinder is rechargeable and has an indicator light on the bottom that turns on when charging. Each grinder has a built-in battery that lasts 2 hours after a...
Considerate Customer Care: Our products experts teams are available 7 days a week. Response in less than 24 hours. Contact us at any time. We will help you at our best. Casfuy hopes pets and their...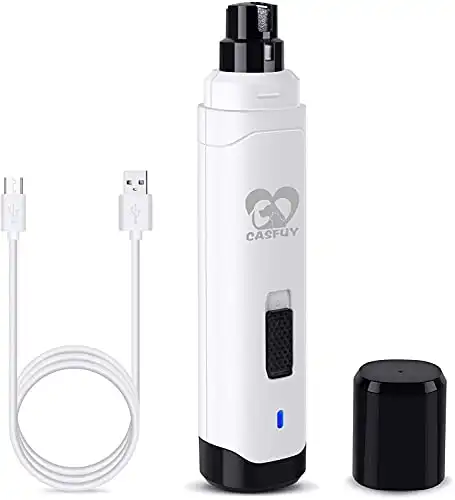 We earn a commission if you make a purchase, at no additional cost to you.
Files and Emery Boards
Files and emery boards are manual tools that can be used to gently file down your puppy's nails. These can be a suitable option if your puppy is afraid of the noise and vibration of a nail grinder or if you don't feel comfortable using nail clippers.
Using a file or emery board may take longer, but it offers a controlled and gentle way to smooth your puppy's nails. Remember to always file in one direction to avoid causing splits or rough spots on the nail.
Step-by-Step Guide to Trimming Puppy Nails
Preparing Your Puppy
Begin by creating a calm atmosphere for your puppy. You can do this by selecting a quiet room and engaging in gentle play to relax their muscles.
Next, gather all necessary supplies, such as nail clippers, a styptic pen or powder, treats, and a towel in one place to avoid interruptions during the process.
Trimming Techniques
Hold your puppy securely, yet gently, to prevent sudden movements. Place the towel beneath your puppy for comfort and easy cleanup.
Use scissor-style or guillotine-style clippers, depending on your preference. To avoid cutting the quick, the sensitive part of the nail containing blood vessels, follow these tips:
Look for the pinkish area within the nail, which indicates the quick.
Trim small amounts at a time, cutting at a 45-degree angle.
If you encounter resistance, stop and check the nail for the quick.
Finishing Touches and Smooth Edges
After trimming your puppy's nails, it's essential to smooth the edges. You can do this using a nail file or a rotary tool specially designed for pets. This step will ensure that the nails won't snag on any surfaces and will feel comfortable for your puppy as they walk and play.
Finally, reward your puppy with a treat and verbal praise once the process is complete to create a positive association with nail trimming sessions.
Tips for Keeping Puppy Nails Short and Smooth
Keeping your puppy's nails well-trimmed and maintained not only benefits their comfort and health, but also saves your floors and furniture from unnecessary damage.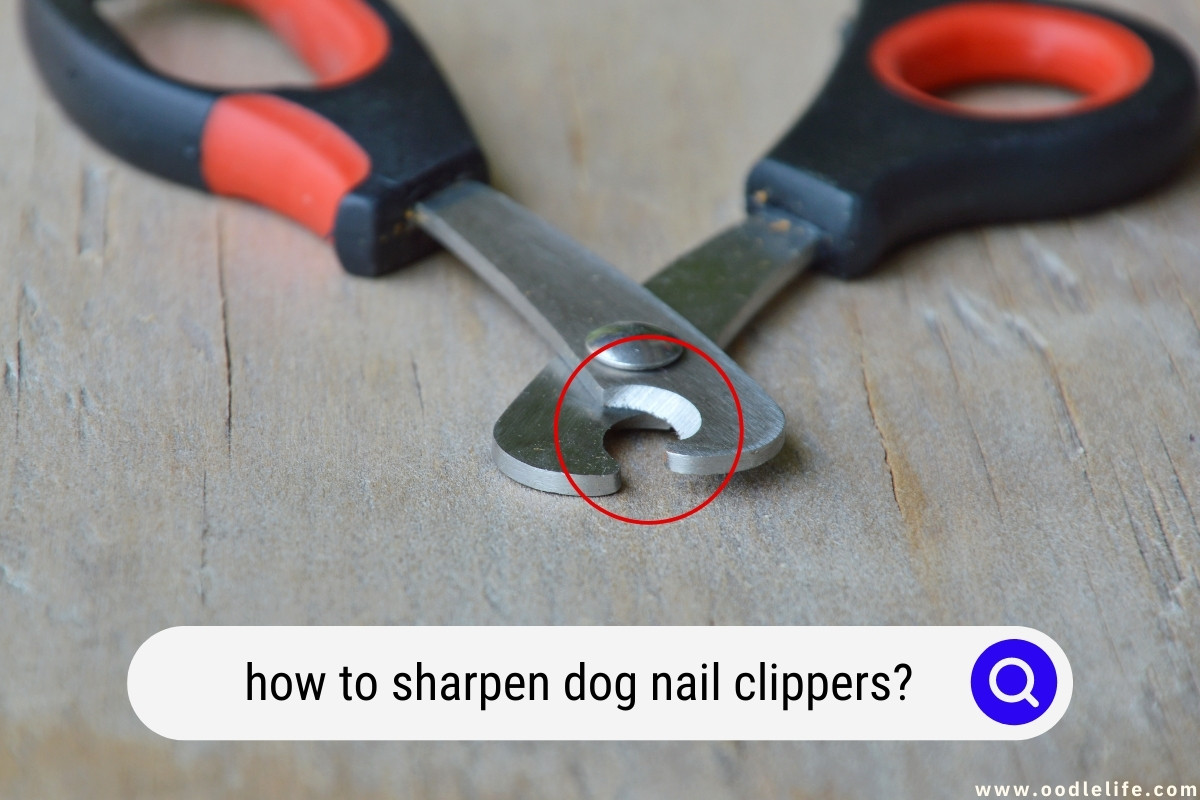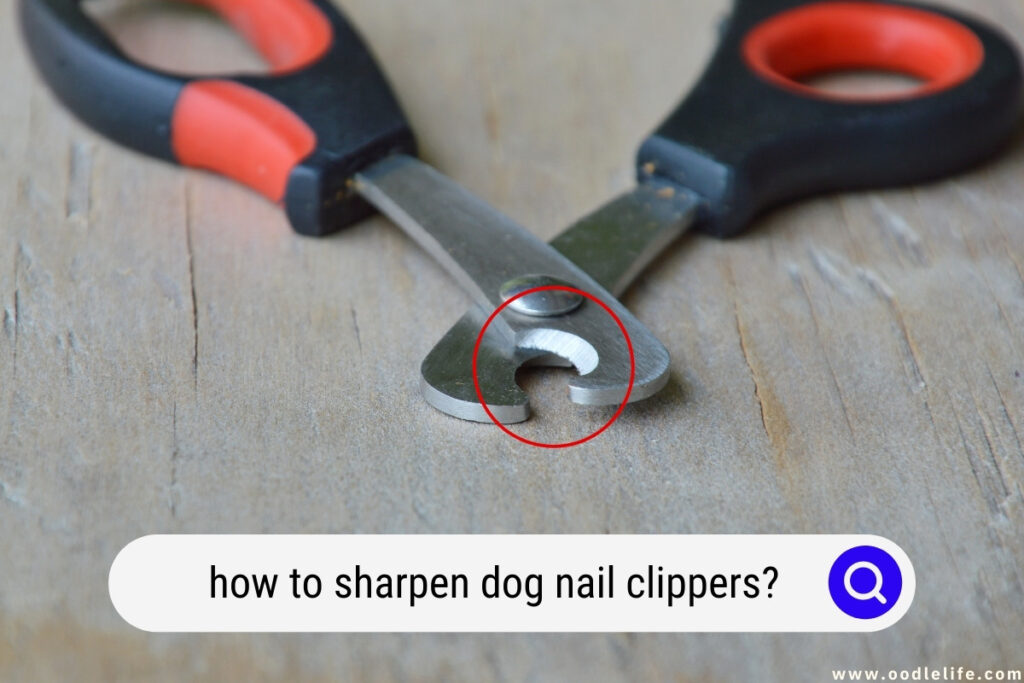 Regular Maintenance
Regular nail trimming is key to maintaining your puppy's nail length and smoothness. Instead of waiting for their nails to grow overly long, consider trimming them every 2-4 weeks. This will prevent sharp edges from developing.
Use a high-quality nail trimmer designed for dogs.
Trim the tips of the nails, avoiding the sensitive quick.
Reward your puppy with treats and praise to create positive associations with nail trimming.
Providing a Scratching Surface
Another way to keep your puppy's nails short and smooth is to provide a scratching surface. This natural method of self-maintenance can help puppies maintain their nails without intervention.
| Scratching Surface | Benefits |
| --- | --- |
| Scratching Mat | Durable and easy to clean, these mats can be placed in areas where your puppy likes to play. |
| Concrete or Brick Walk | Taking your puppy for walks on rough surfaces can gently file their nails and keep them short. |
| Sandpaper or Emery Board | Place a large sheet of sandpaper or a dog-friendly emery board in your puppy's play area for self-maintenance. |
Remember, the key to keeping your puppy's nails short and smooth is consistency. Stay on top of regular maintenance and provide a scratching surface to help your puppy maintain healthy and comfortable nails.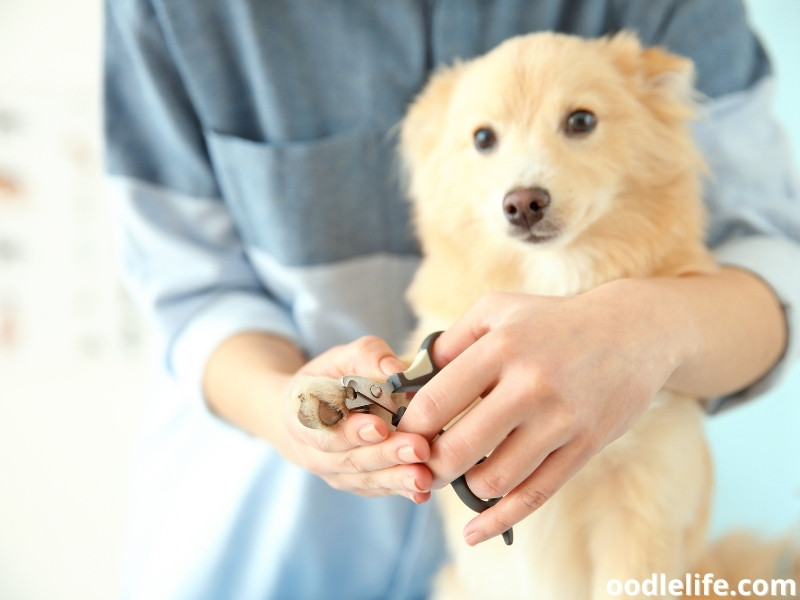 What to Do If You Cut Too Short
Accidents can happen when trimming your puppy's nails, and you might cut too short, causing it to bleed. Stay calm and follow these steps to quickly and effectively address the situation.
Quick Remedies
Here are some quick remedies to stop the bleeding: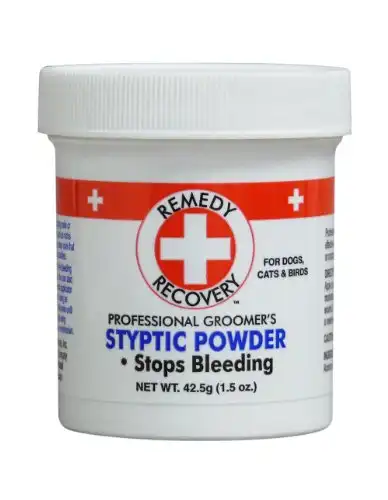 We earn a commission if you make a purchase, at no additional cost to you.
Apply styptic powder, which is specifically designed to quickly stop bleeding from minor cuts.
Use a clean bar of soap to gently press against the bleeding nail.
Compress the affected nail with a clean cloth or tissue, applying gentle pressure.
Remember that keeping calm during this process is essential to not further scare or stress your puppy.
Preventing Infections
Once the bleeding has stopped, it's essential to prevent potential infections:
Clean the affected area with a warm, soapy water solution.
Gently apply an antiseptic ointment to the wound, if available.
Keep an eye on the wound for the next few days to ensure it's healing properly. Contact your veterinarian if you notice any signs of infection, such as redness, swelling, or discharge.
Trimming your puppy's nails can be a bit challenging at first, but with practice and patience, you'll be able to confidently keep their nails smooth and safe.