5 Best Labradoodle Breeders in Arkansas (2023 Update)
Locating a reliable and trustworthy Labradoodle breeder might prove to be challenging. Due to the breed's high value, unscrupulous breeders unfamiliar with Labradoodles' specific needs have flooded the market. Therefore, taking shortcuts when acquiring a puppy will likely run you into problems in the future.
You should take your time and research extensively before doing business with a particular breeder. A responsible breeder always works to improve the overall breed standard with every litter they produce. They're also concerned about the kind of life you'll give their puppies once you take them home.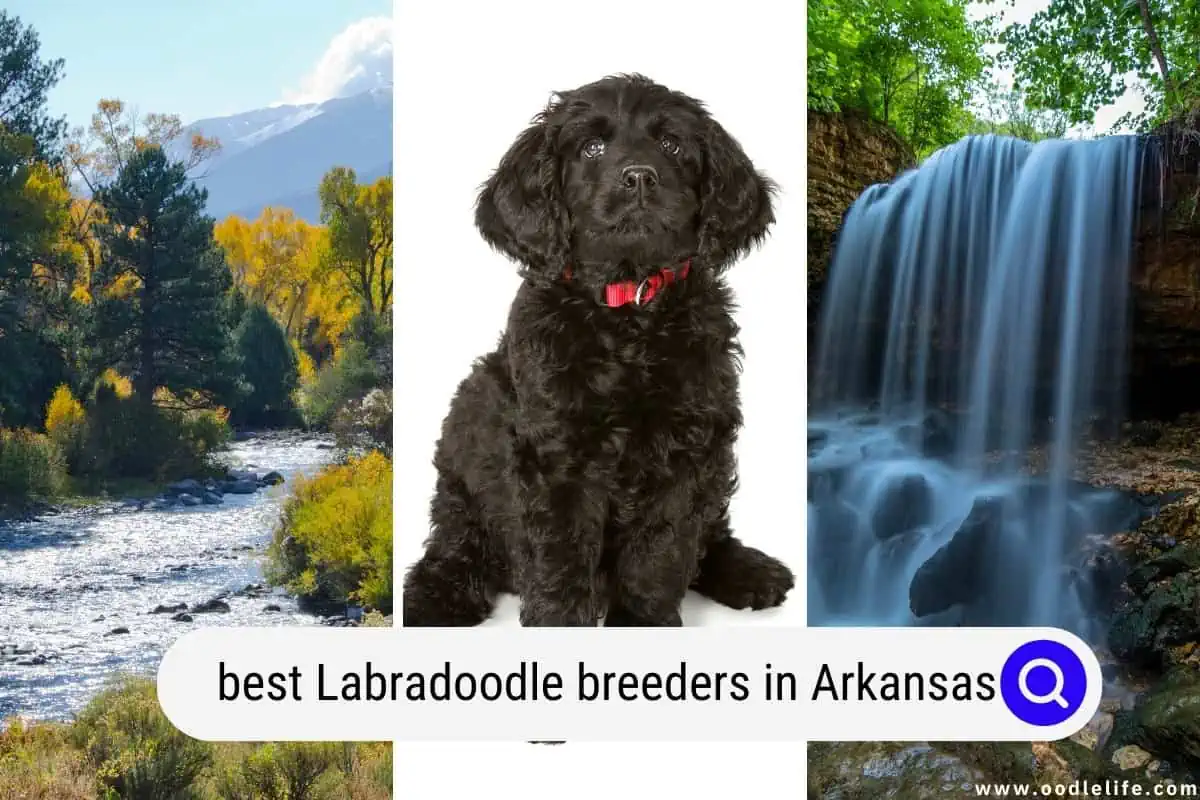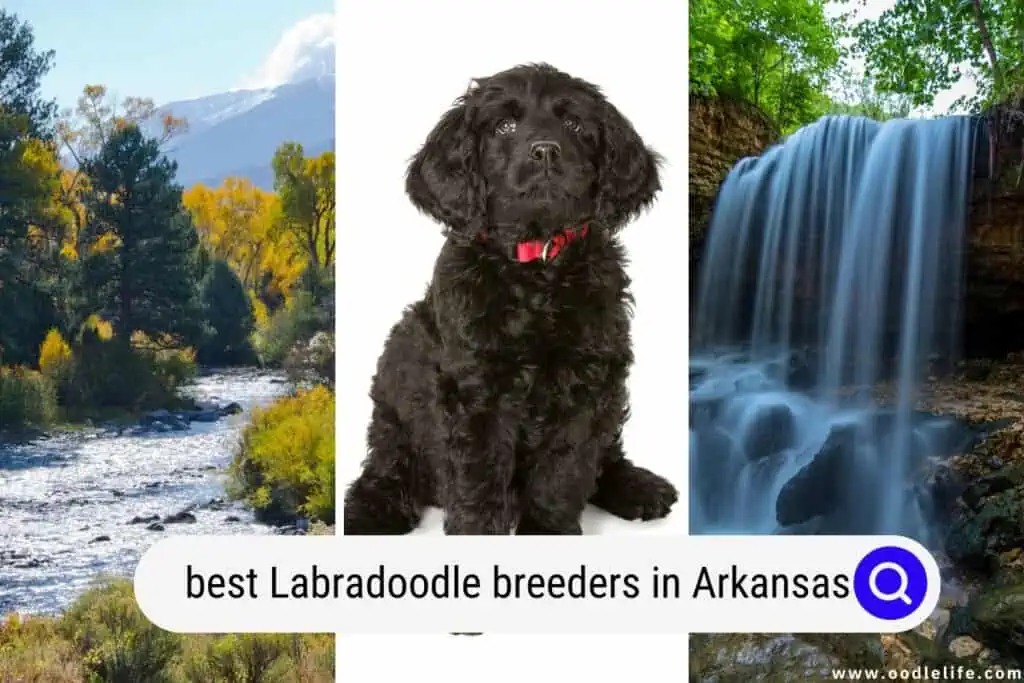 $300 2023 Discount!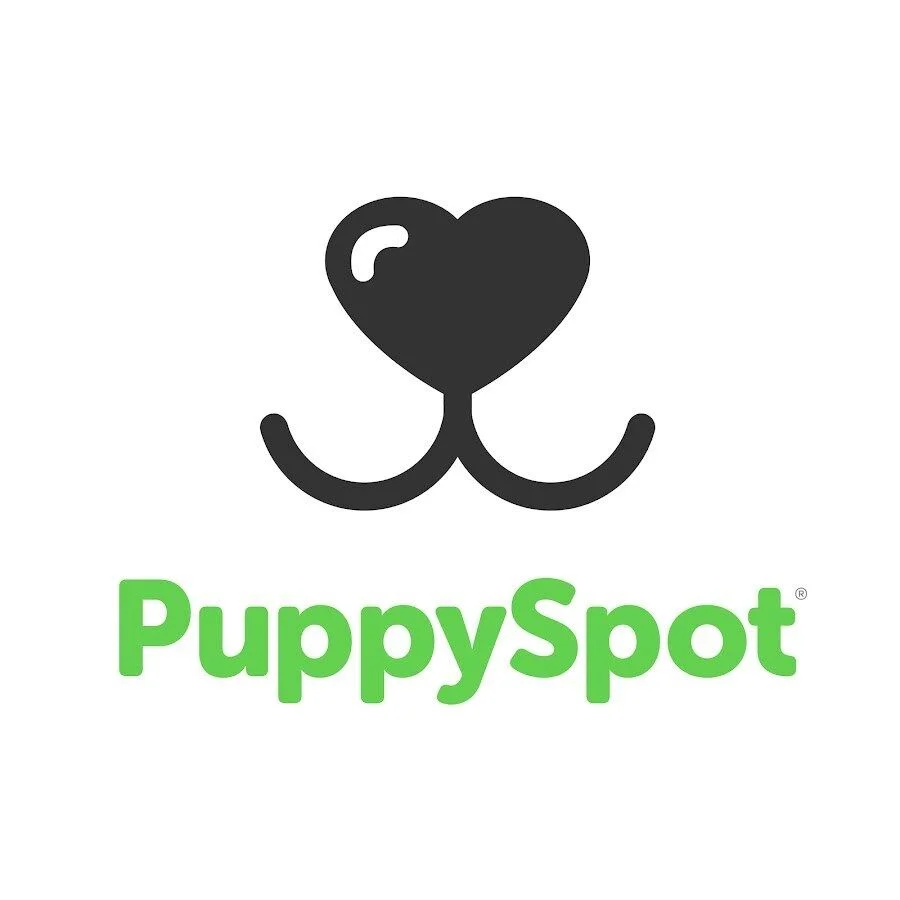 PuppySpot Adoption
PuppySpot is a reputable dog marketplace where you can browse and find compatible puppies right from the comfort of your home. They have placed over 200,000 puppies into homes in the US!
Click through and use the code PUPPY300 for $300 off any puppy adoption.
See Puppies and Save $300
Read on to learn about the five best Labradoodle breeders in Arkansas.
1. Caney Creek Doodles
As one of the best Labradoodle breeders in Arkansas, the breeder focuses on each puppy's well-being and happiness. Their breeding dogs are nurtured in private homes and returned to the facility when they're about to have their puppies.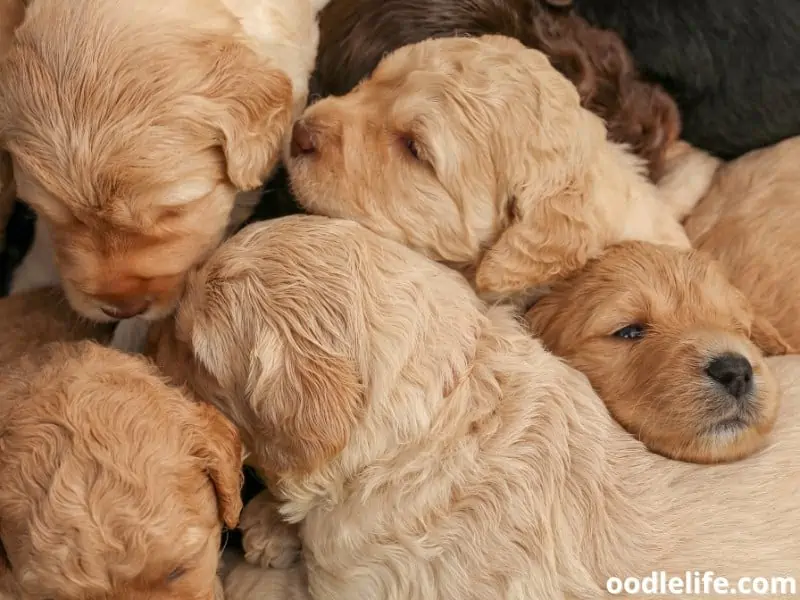 Caney Creek Doodles raise all their puppies in a loving environment from day one. Besides producing Miniature Labradoodles, they also offer Aussiedoodles and Goldendoodles.
Every puppy comes with a one-year health guarantee, and the breeder offers support for the rest of the puppy's life. The breeder has a Facebook page where they share updates and post photos of their growing litter and advice to new puppy parents.
To produce high-quality puppies, the breeder only sources their dog parents from reputable pedigrees. Furthermore, the dogs are subject to intensive screening for distinct genetic illnesses. That eliminates any possibility of their puppies developing at-birth defects.
The puppies don't leave the facility until they undergo crate training, are vaccinated, and have undergone a comprehensive examination from a licensed veterinarian.
The breeder requires potential puppy buyers to complete an online application before claiming ownership of available puppies. You'll also need to pay a little deposit to reserve a place on their waiting list. Caney Creek Doodles is always ready to take any question, especially when you face difficulties raising your puppy.
Breeder Details:
2. Clear Water Labradoodles
Clear Water Labradoodles are known for producing healthy, friendly Labradoodle puppies. To guarantee that their puppies are perfect family pets, the breeder focuses on their demeanor, intellect, appearance, and hypo-allergenic coats. The breeder strongly believes in treating dogs as part of the family.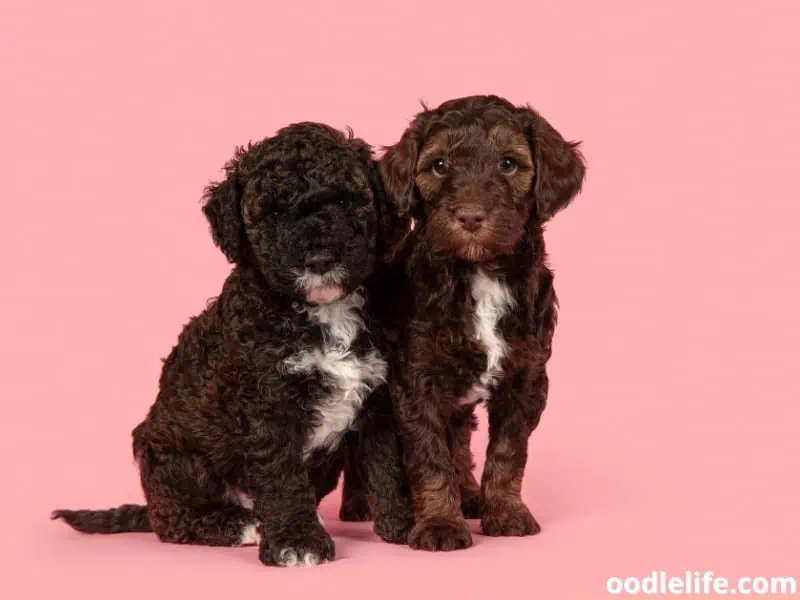 In addition, they adhere to the Australian Labradoodle Club of America guidelines regarding breeding and caring for their puppies. The breeder takes the genetic well-being of their breeding parents and their offspring with the seriousness it deserves.
They only use dog parents with impeccable ancestry and have been certified to be free of any genetic conditions. Furthermore, they work with certified vets to examine their hearts, hips, and eyes and guarantee they function normally. Moreover, their puppies are only available for adoption once they've gone through a Puppy Boot Camp that lasts four to six weeks.
Clear Water Labradoodles introduces the puppies to potty and crate training fundamentals. They also teach each puppy early socialization and offer them a chance to interact with humans and other animals. That makes the transition into new homes more enjoyable for the puppies.
The breeder permits protective parents to visit the facility and select the most suitable puppy for them and their family members.
Breeder Details:
3. Fairy Tale Lane Labradoodles
Fairy Tale Lane Labradoodles has been operating for years and places a high value on all puppies, their well-being, appearance, and disposition. They mainly concentrate on breeding Miniature and Medium-sized Labradoodles. The breeder pays close attention to every aspect of the breeding process and the puppies' preparation for their permanent homes.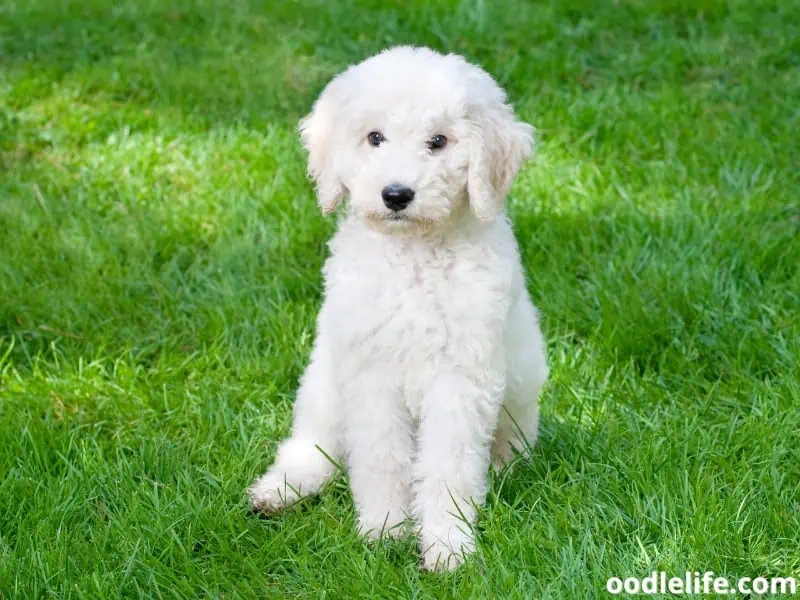 Before admitting any dog into their breeding program, they must undergo DNA testing for any genetic conditions. Experts examine the dogs' eyes, elbows, hips, and hearts to ascertain they're not suffering from dysplasia. Besides offering a two-year health guarantee on all puppies, the breeder gives after-sale support services for the rest of each puppy's life.
Besides early socialization, Fairy Tale Lane Labradoodles nurtures all their puppies in a home environment where they can interact with humans of all ages and different animals. That ensures the puppies are comfortable with novel situations and thrive in their new homes.
If you wish to buy a puppy from them, you'll need to fill out an online application for reservation. The breeder doesn't release the puppies into their forever homes before being vet-checked, dewormed, microchipped, and vaccinated. You'll also receive your puppy alongside a special package featuring treats, a pack of dog food, a blanket, and veterinarian records.
Breeder Details:
4. Nelson's Labradoodles
Nelson's Labradoodles specialize in the breeding of adorable, non-shedding Miniature Australian Labradoodles. Their puppies make excellent family pets and service animals because they're nurtured with lots of love and receive extensive socialization.
They give their puppies plenty of space to roam around and enjoy themselves. Their puppies have an easy time transitioning into new homes since they're socially adjusted and have had the opportunity to mingle with humans and other animals.
The breeder rears all their puppies in a family-home environment and feeds them high-quality dog food to boost healthy development. You can rest assured that you're getting a pleasant and friendly puppy.
Each puppy has a one-year health guarantee against potentially lethal genetic defects. You'll also receive proof of vet appointments, vaccination, and deworming.
Breeder Details:
5. Pick-A-Doodle Farms
The breeder only puts up their puppies for sale when they're eight weeks old and come with a one-year warranty against fatal genetic disorders. Since they strive to offer their customers the best possible family pets, they prioritize their puppies' health and temperament. Furthermore, the breeder maintains contact with all adoptive parents and tracks the puppies' progress.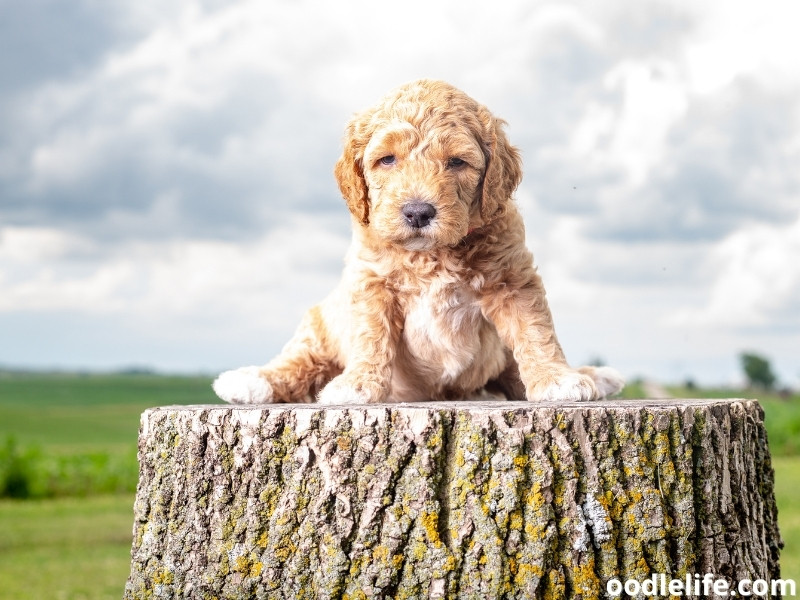 All their puppies are raised on their 65-acre farm, under 24-hour supervision, and socialized with people and other animals. Consequently, their puppies are exceptionally sociable and simple to form attachments with. In addition, it facilitates a smooth and worry-free transition into their permanent homes.
The breeder doesn't take chances with their puppies' health and strives to improve the breed's reputation. Therefore, they only admit dog parents from respectable pedigrees into their breeding program.
The dogs undergo a series of DNA screening procedures to guarantee they won't pass any potentially dangerous genetic disorders to the offspring. Expert vets also check their eyes, hearts, and hips to ensure they function properly.
Breeder Details:
Final Thoughts
Labradoodles make wonderful family additions and are a perfect option for allergic individuals. They also come in distinct sizes and colors. However, you'll need to work with a reputable breeder to acquire the healthiest and happiest puppy possible.
Furthermore, consider conducting thorough research on your alternatives.
You'll have to visit them, inquire about their breeding practices and confirm the puppies' medical records. The ideal Labradoodle breeder offers excellent customer service and meets the industry's breeding standards. We hope our guide on the best Labradoodle breeders in Arkansas provided helpful insights.