Best Labradoodle Breeders in Maryland (2023 Update)
Labradoodles began life as hypoallergenic guide dogs for the partially sighted. They were popular because they had the no-nonsense but friendly disposition of the Labrador and the Poodle's brains and willingness to please.
They quickly became popular family pets. From guide dogs, they evolved and now come in a variety of sizes, including Miniature, Medium, and Standard Labradoodles.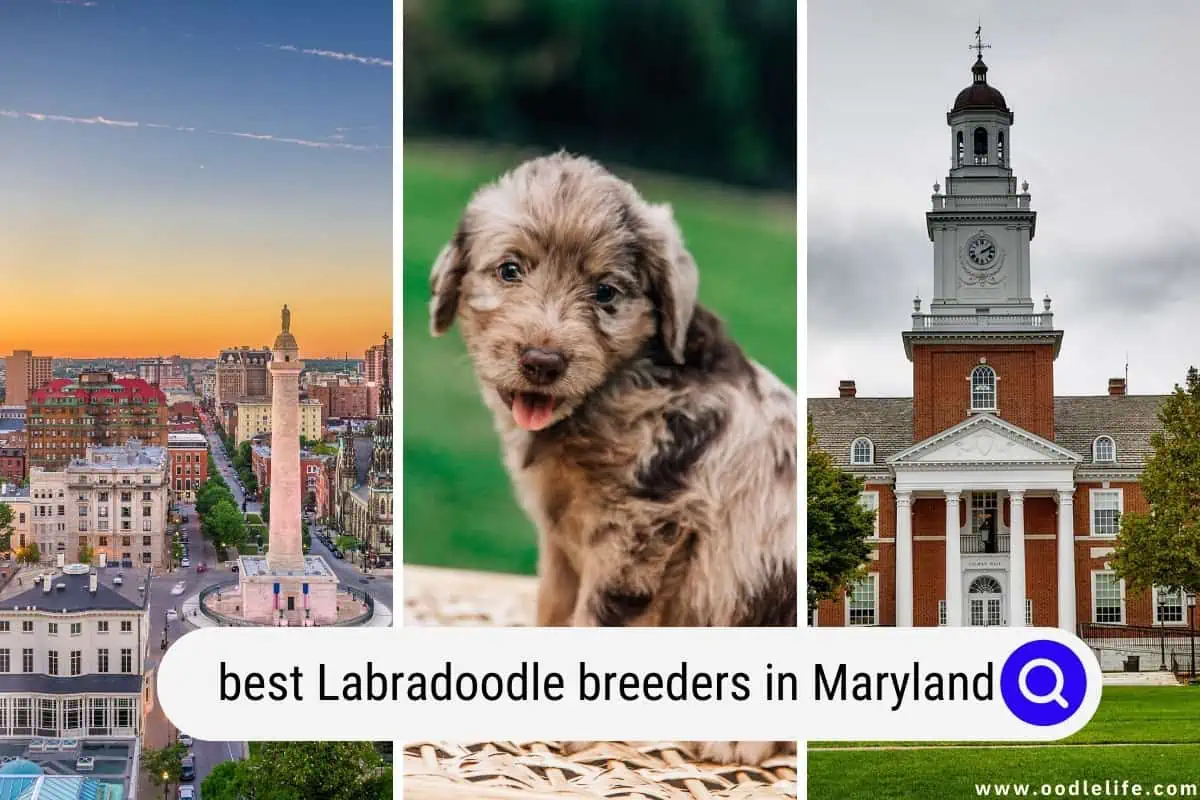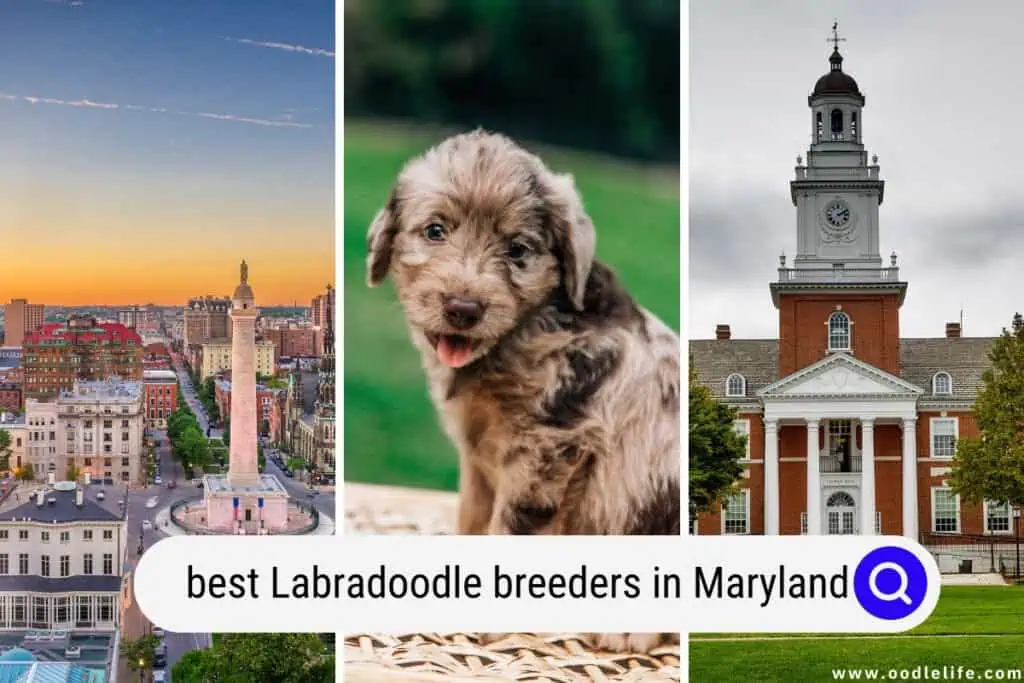 $300 2023 Discount!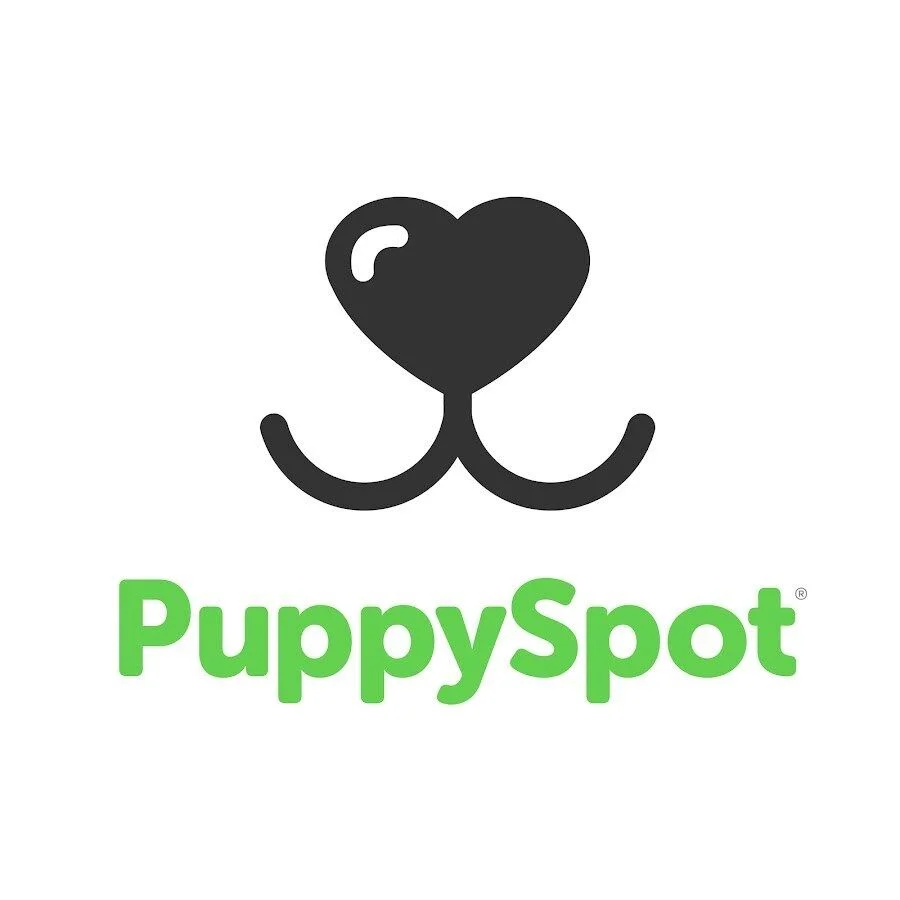 PuppySpot Adoption
PuppySpot is a reputable dog marketplace where you can browse and find compatible puppies right from the comfort of your home. They have placed over 200,000 puppies into homes in the US!
Click through and use the code PUPPY300 for $300 off any puppy adoption.
See Puppies and Save $300
But how do you tell the best Labradoodle breeders in Maryland from the puppy mills and disreputable home breeders?
Here are some of the best breeders to investigate as you consider whether a Labradoodle puppy is right for your family.
1. Westfields Labradoodle Puppies
Westfields Labradoodle Puppies is top of our list of the best Labradoodle breeders in Maryland. They breed multigenerational Labradoodles in all sizes—miniature, medium, and standard.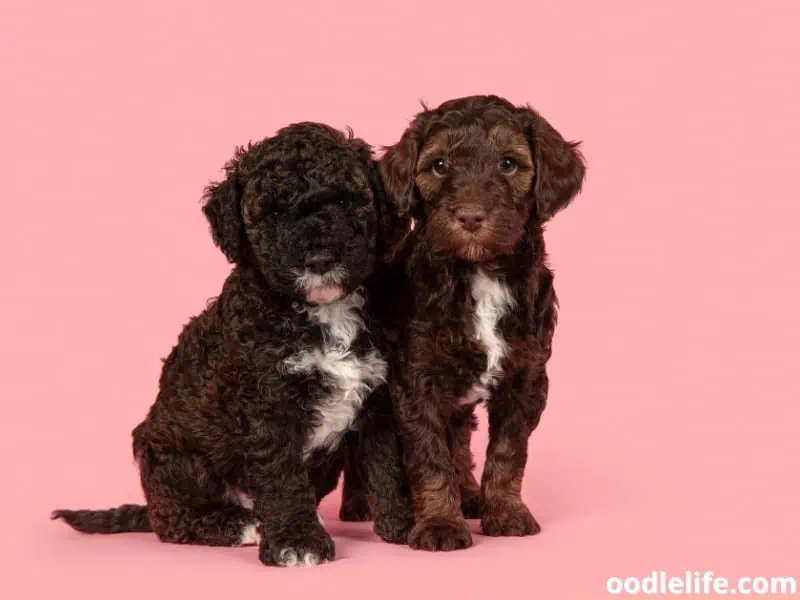 They rear their puppies either in their homes or in homes as part of their guardianship program. That ensures all their Labradoodle puppies receive early and immersive socialization. It exposes them to many different sounds and people and produces a more well-adjusted puppy.
One of the ways you can tell Westfields Labradoodle Puppies is a reputable breeder so their membership with the Australian Labradoodle Association of America.
Hybrid dogs don't have the exacting kennel club standards purebred dogs do. In their absence, many associations sprang up to help promote healthy and reputable breeding practices. ALAA membership reassures dog owners that they're doing business with someone who puts the health of their dogs first.
Their dogs have an established history as successful therapy dogs, so they are demonstrably easy to train.
Another advantage of Westfields Labradoodle Puppies is that they thoroughly screen all their dogs before breeding to catch underlying genetic conditions. They offer a two-year health guarantee against life-threatening and genetic illnesses for all their puppies.
For first-time Labradoodle owners, who are unsure how to train their new puppy, the breeder can help put you in contact with a local trainer. They are also happy to continue advising former customers with the adjustment to having a puppy in their home.
Contact Details:
Website: https://www.westfieldslabradoodles.com/ 
Phone: (646) 234-0704 
Email: [email protected]
Location: Hagerstown, Maryland
2. Cornerstone Australian Labradoodles
Cornerstone Australian Labradoodles is an accredited Labradoodle breeder with the ALAA, so you know you're paying for a high-quality Labradoodle puppy. They specialize in multigenerational Labradoodles in all sizes, from miniature to standard. 
In keeping with ALAA standards, all their breeding dogs are extensively screened for genetic conditions, and mother dogs and their puppies receive routine veterinary care.
Cornerstone sees all its customers as an extension of its canine family. Consequently, they are highly transparent about the breeding process. They also enjoy continuing relationships with many former clients as they offer training and grooming advice and tips on how to get through puppy teething troubles.
They socialize their puppies extensively before adoption so that they get exposed to as many different stimuli as possible. The result is puppies with some of the best temperaments in Maryland. They're also healthy, happy, and loveable dogs that make excellent family pets.
Cornerstone tests, among other things, for the soundness of their Labradoodles:
They're more than happy to talk to you about their dogs, which they raise in a family environment, their bloodlines, and their medical history.
Contact Details:
Website: https://www.cornerstonelabradoodles.com/
Phone: 410-440-1391
Email: [email protected]
Location: Mount Airy, Maryland
3. Wild Daisy Labradoodles
Both the breeders who run Wild Daisy Labradoodles grew up around and breeding dogs. But they came to Labradoodles in adulthood.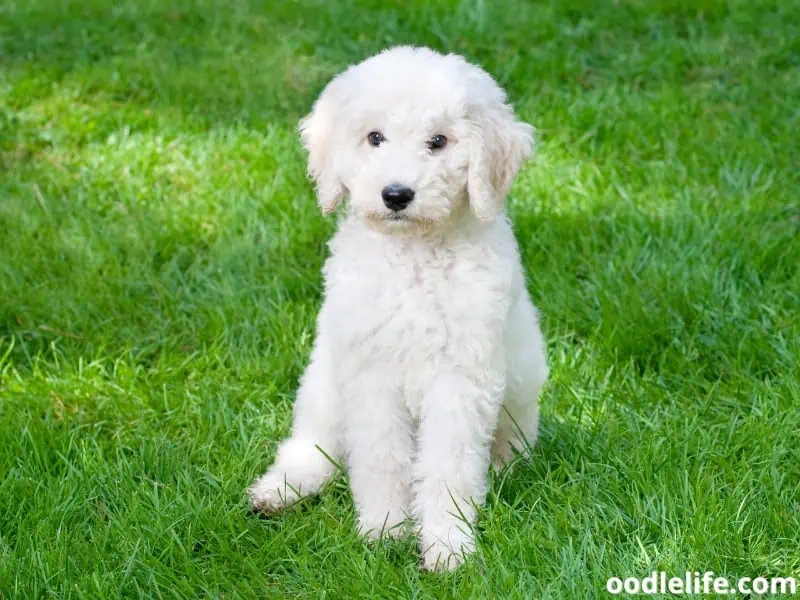 They're a family-run organization and they aim to reproduce the experience of living with dogs that they enjoyed in childhood. Their puppies grow up either on the property or in certified guardian homes. That way, Wild Daisy can ensure their Labradoodle puppies get one of the most immersive socialization experiences possible.
But that's only part of what makes them one of the best breeders in Maryland. They're part of the ALAA and work hard to meet its breed standards. All their Labradoodles undergo extensive testing before being bred.
The puppies are similarly health-checked and leave Wild Daisy with a two-year health guarantee.
Irrespective of color and gender, all Wild Daisy puppies cost $3500. That's within the normal range of Labradoodle puppy pricing. But what distinguishes Wild Daisy from other Maryland breeders is that its puppies go home at ten weeks, not eight.
Although it's safe to rehome puppies at eight weeks old, Wild Daisy prefers to keep their litters together for a few extra weeks to ensure you get a dog as well-socialized and adjusted as possible.
Wait times for a Wild Daisy Labradoodle are approximately six months. But when you receive your puppy, they're fully dewormed, microchipped, and have had their first round of vaccines. They will also be familiar with basic potty and crate training.
Contact Details:
Website: https://www.wilddaisylabradoodles.com/
Email: [email protected]
Location: Mount Airy, Maryland
4. Autumn Lane Doodles
Autumn Lane is another of the best Labradoodle breeders in Maryland to be family-run. They prioritize personality and breed health and strive to create well-adjusted hypoallergenic Labradoodles.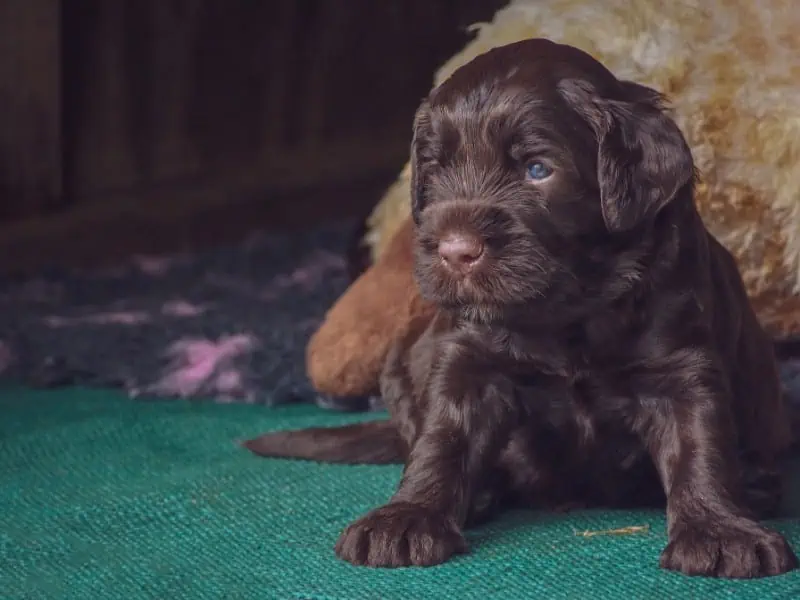 Their puppies are raised in-home and receive a thorough socialization experience from a young age. The breeders have over 20 years of breeding experience, and one has worked as a registered veterinary nurse. That ensures there's always someone on-call conversant in canine health and to give the mother dog and her babies the care and attention they need.
Dogs not raised on the property enjoy a guardianship program. The intention is always to give these dogs as much space as possible to live a well-rounded and happy dog life.
Additionally, all the Autumn Lane dogs undergo rigorous testing before breeding. They take special care to eliminate breed-specific problems like hip dysplasia from their bloodlines.
The adoption process is transparent, and all their paperwork is viewable through the website. There's an application process and an initial deposit to secure a puppy. At six weeks, Autumn Lane desexes, microchips, and deworms their puppies.
They also administer the first round of vaccines. The puppies can then be rehomed at eight weeks old.
To make your life easier, Autumn Lane begins potty training and crate training their puppies before they leave the breeder. However, they recognize that puppies can be challenging, especially for new dog owners. Consequently, their website offers extensive resources to help you through the early days.
They're also more than happy to advise customers once they take their puppy home.
Contact Details:
Website: https://autumnlanedoodles.com/ 
Phone: (443) 745-1858
Email: [email protected]
Location: Carroll County, Maryland
This highly recommended breeder may not be producing puppies at the moment, reach out to them and let us know if you have any luck!
Final Thoughts
Researching the best Labradoodle breeders in Maryland can be challenging. Hopefully, our list gives you a place to start.
The most important thing to remember is that you need a breeder who you feel comfortable with and who prioritizes the dogs. It's okay to ask questions; Reputable breeders are more than happy to answer them, especially if it means talking about their dogs.
At the end of the day, you want a companion to last you years. Taking the time to find a reputable breeder helps ensure that happens. Even if you have to wait a little longer for that perfect Labradoodle to show up, the best breeders will make the wait worthwhile.