4 Best Labradoodle Breeders in Nebraska (2023 Update)
Most individuals seek to add a Labradoodle to their family due to its popularity. Owning a dog is a wonderful experience, but only if you choose the right breeder. There are a lot of people who unintentionally end up with unhealthy puppies because they fail to prey on unethical breeders.
You can't argue against the significance of working with a reputable breeder. You'll surely get a healthy, socialized puppy and enjoy the after-sales support they usually offer.
$300 2023 Discount!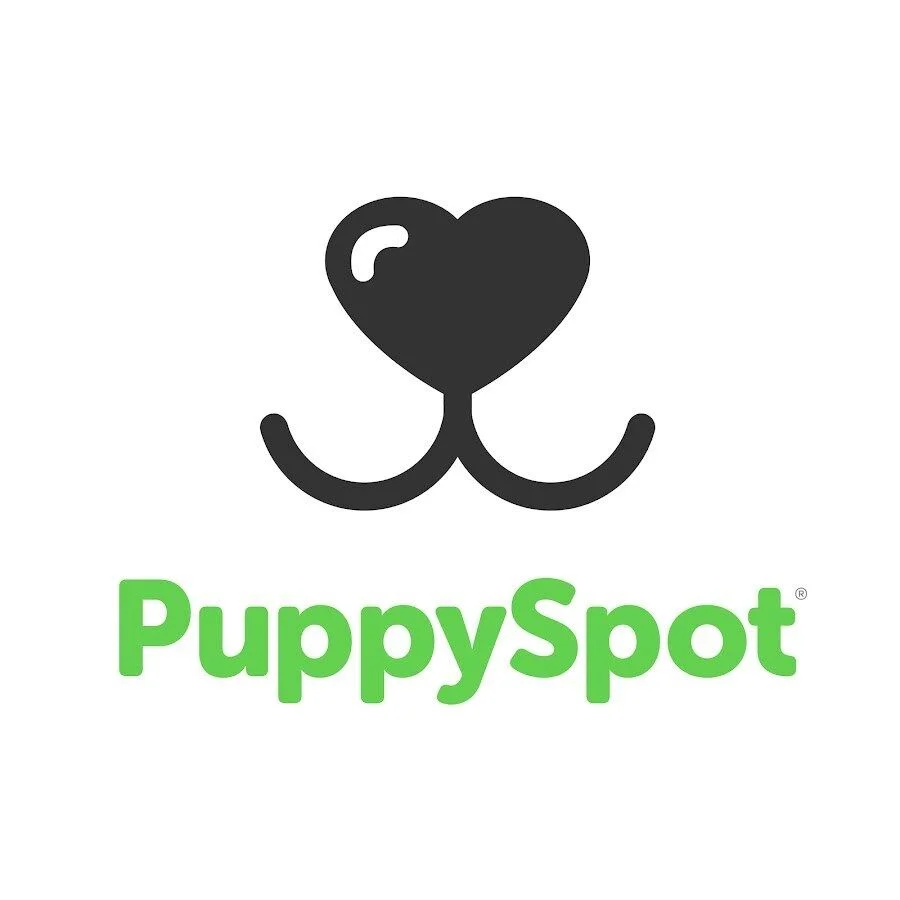 PuppySpot Adoption
PuppySpot is a reputable dog marketplace where you can browse and find compatible puppies right from the comfort of your home. They have placed over 200,000 puppies into homes in the US!
Click through and use the code PUPPY300 for $300 off any puppy adoption.
See Puppies and Save $300
To help you enjoy the experience of being a new dog owner, we've compiled a list of the best Labradoodle breeders in Nebraska.
1. JNB Stables
The breeder focuses on producing healthy, high-quality Medium and Standard Labradoodles. They raise the standards of providing customers with exceptional family pets by using the puppy culture, which is the foundation of puppy training.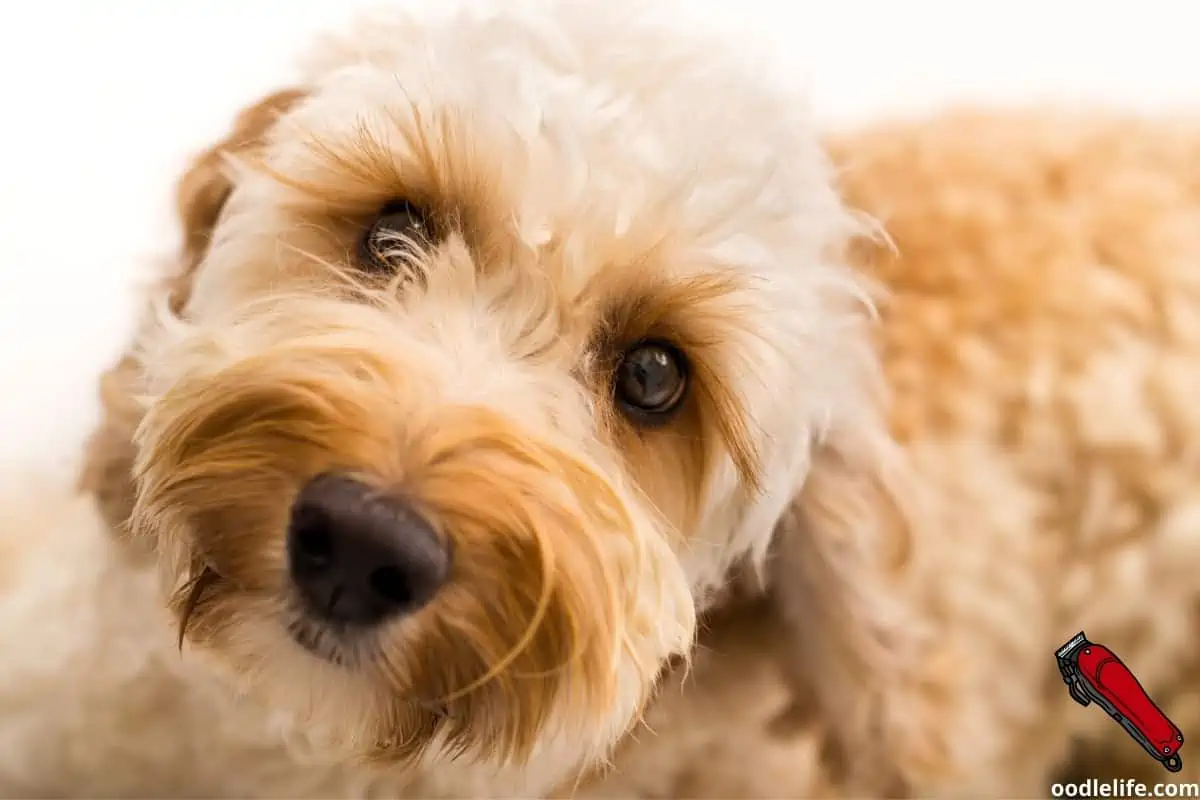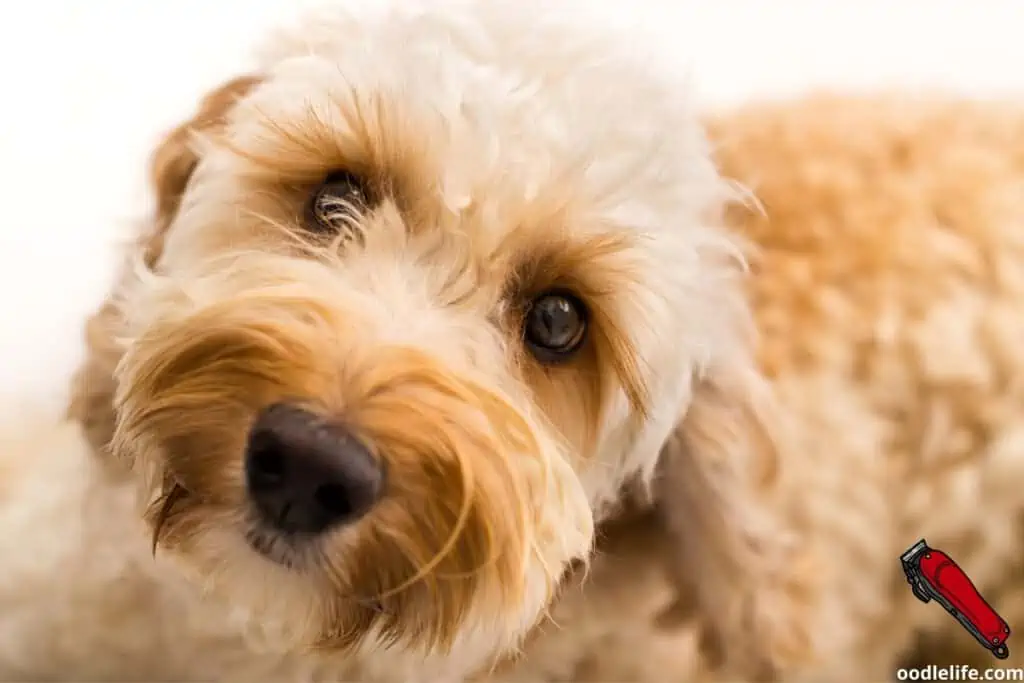 They understand that a healthy puppy distinguishes between a reputable and an unscrupulous breeder. Therefore, the breeder's parent dogs come from outstanding pedigrees and must pass through DNA testing to ensure they can't transmit genetic disorders to their offspring.
Since their puppies are intelligent and eager to impress, they're particularly suitable for households that can devote the time and energy it takes to train them properly. You can use them as service animals and have fun equipping them with obedience and retrieval training.
Puppies are only available for adoption after receiving a health assessment from a qualified vet and their first round of vaccinations and deworming. They offer each puppy with a 2-year health warrant through American Kennel Club's Reunite Registration and microchipping services if you prefer yours to have one.
The breeder allows physical visits into their facility so you can get to interact with the puppies and learn about their breeding practices, adding to their reputation. You'll need to fill out an application form to enter their waitlist and receive emails about upcoming litter's progress.
They employ Volhard Aptitude testing and physical observation to study each puppy's personality, permitting them to offer suitable recommendations to prospective adopters. The breeder also offers after-purchase services to render your journey as a new pet parent as smooth as possible.
Breeder's Details:
2. Siess Ranch, LLC
Siess Ranch has been in operation for over ten years, earning widespread recognition for producing healthy and adorable puppies. They treat their puppies' well-being with utmost importance and do whatever there's to be to guarantee their contentment.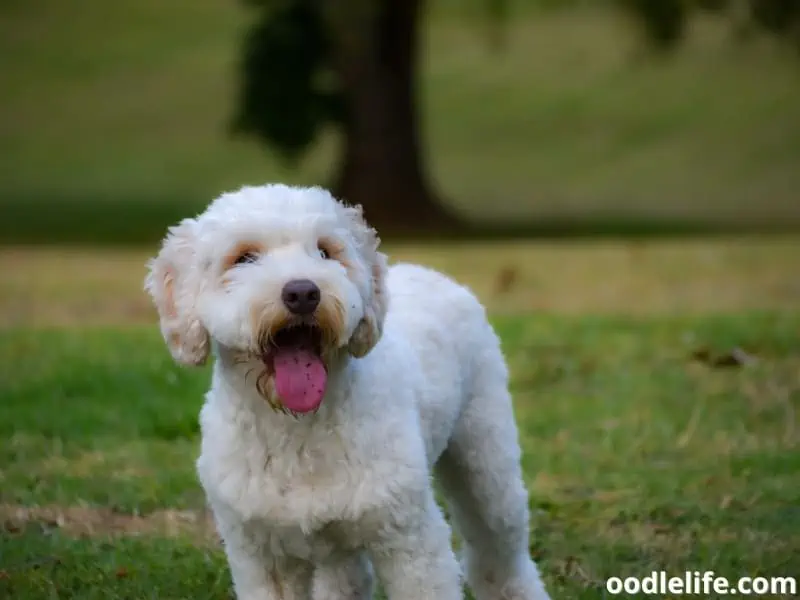 They offer their puppies in different sizes and color coats, permitting you to pick the one that fits your lifestyle the best. Each puppy comes with a warrant covering hereditary conditions that might happen later.
They promise that your puppy will have healthy hips, as verified by the Orthopedic Foundation for Animals (OFA), or you may get a replacement. Every puppy arrives at their new home after microchipping, deworming, and vaccination. You'll also receive a health certificate confirming that a professional vet has examined them.
When starting to breed Labradoodles, the breeder had only two Toy Poodles and Labrador mothers, nurturing F3B, F2B, and F1B generations. They provide their puppies with mental and physical stimulation opportunities to prepare them for new environments. Furthermore, they feed the puppies high-quality dog food and supplements to support normal growth.
Their priority is matching each puppy with a perfect forever home, so don't hesitate to contact them and tell them exactly what you're looking for.
Breeder's Details:
3. Rocky Mountain Labradoodles for Nebraska
The breeder's goal is to produce healthy Labradoodles that stand out as the breed's representatives. When selecting their dog's parents, the breeder focuses on temperament, smartness, allergy friendliness, low shedding coat quality, and general composition.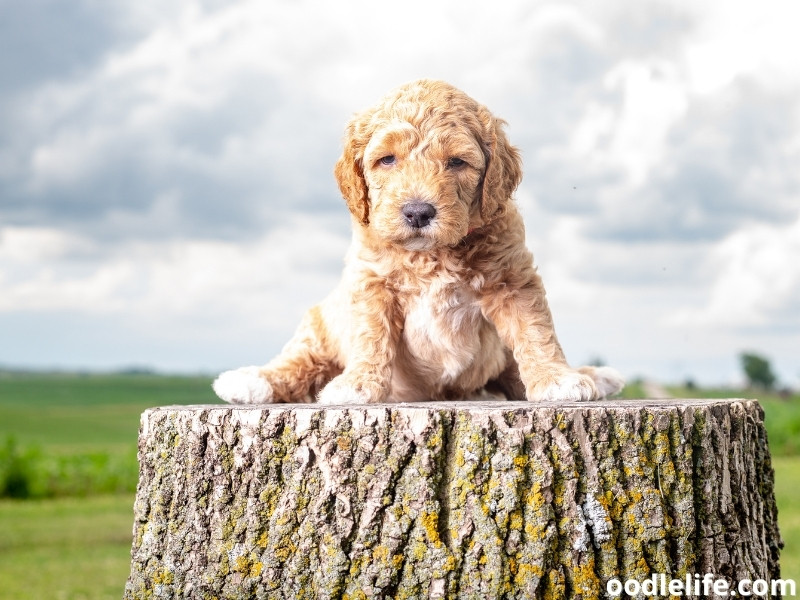 All the parents undergo intensive health testing to ensure they're genetic-free. An expert also assesses their eyes, hips, and hearts for normal functioning. They treat their puppies like family members and nurture them in a warm, welcoming environment.
Since they appreciate that a puppy's well-being begins with the mother's physical and mental well-being, all their mothers have a permanent place in a forever family's house. They have the same worry-free, affectionate life as most family pets. The breeder also feeds their dogs quality food that benefits them and their puppies during pregnancy.
They don't keep their puppies in kennels and nurture them with excellent care and attention from birth. That serves to boost healthy development and ease their transition into new homes.
At the age of 8 weeks, the puppies have their trip to the veterinarian for a checkup. They also receive their microchips and their first round of vaccinations and deworming. The breeder only releases them to their new homes when they're 8 to 9 weeks old.
They schedule weekend visits for prospective adopters to inspect the litter. The breeder will assist you in selecting a suitable puppy for your lifestyle using your feedback and observations from day-to-day interactions with the individual puppies.
At the time of pickup, you'll receive a special package consisting of a sample packet of puppy food, a scented toy, a collar, and a leash. Besides a 2-year health guarantee, each puppy has a written spay and neuter agreement.
Breeder's Details:
4. Diamond Country Dogs
The breeder excels at producing Labradoodles, Golden Retrievers, Standard Poodles, and Goldendoodles. They have the American Canine Hybrid Club (ACHC) membership, which implies their puppies have Labrador and purebred Poodle pedigrees.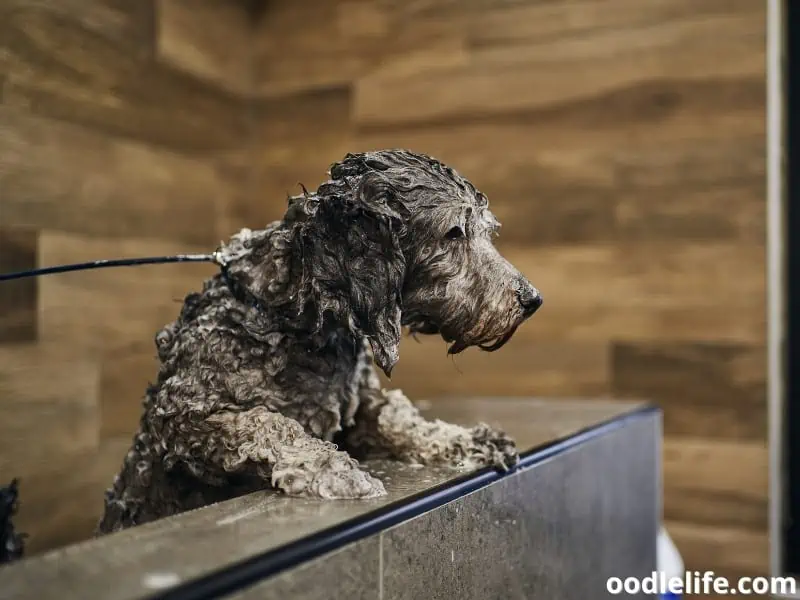 The breeder raises their puppies with all the love and care they need and merit. To guarantee that each puppy is ready for their new home, they subject them to early socialization, where they interact with humans and other animals.
Furthermore, they expose them to new stressors, including sights and sounds. The breeder also equips the puppies with potty and crate training basics.
The breeder gives a one-year health guarantee on all puppies, along with AKC or ACHC registration papers, vaccinations, and deworming records. The puppies only leave their care once they've undergone veterinary checkups.
If you wish to buy a puppy from them, you must fill out an application process and pay a commitment deposit. They use the application form to learn more about you, allowing them to match you with a puppy with the ideal disposition for your lifestyle.
The breeder updates their website with pictures of the available and upcoming litter. You also get to learn about their breeding parents.
Breeder's Details:
Final Thoughts
Choosing to bring home a Labradoodle puppy is a major decision. It's a lifelong obligation that comes with nurturing a new life. Locating the right puppy for your lifestyle might be a challenging undertaking.
Similar to other dog breeds, Labradoodles come from different breeders who adhere to distinct ethical standards and produce puppies of varying qualities.
We recommend you research the available Labradoodle breeders in Nebraska, ask queries, and interview other dog owners. That will guide your search for a reputable breeder who can give you the specific puppy you're looking for. We hope the guide on the best Labradoodle breeders in Nebraska provided helpful insights.