5 Best Labradoodle Breeders in Nevada (2023 Update)
There are many reasons why Nevada residents look for Labradoodle breeders. However, identifying a reliable breeder might be a challenging endeavor. Working with a trustworthy breeder facilitates your search for a healthy puppy and assures life support if you have any follow-up inquiries.
To save you time, we've compiled a list of the best Labradoodle breeders in Nevada. These breeders have a deep commitment to their puppies' welfare.
$300 2023 Discount!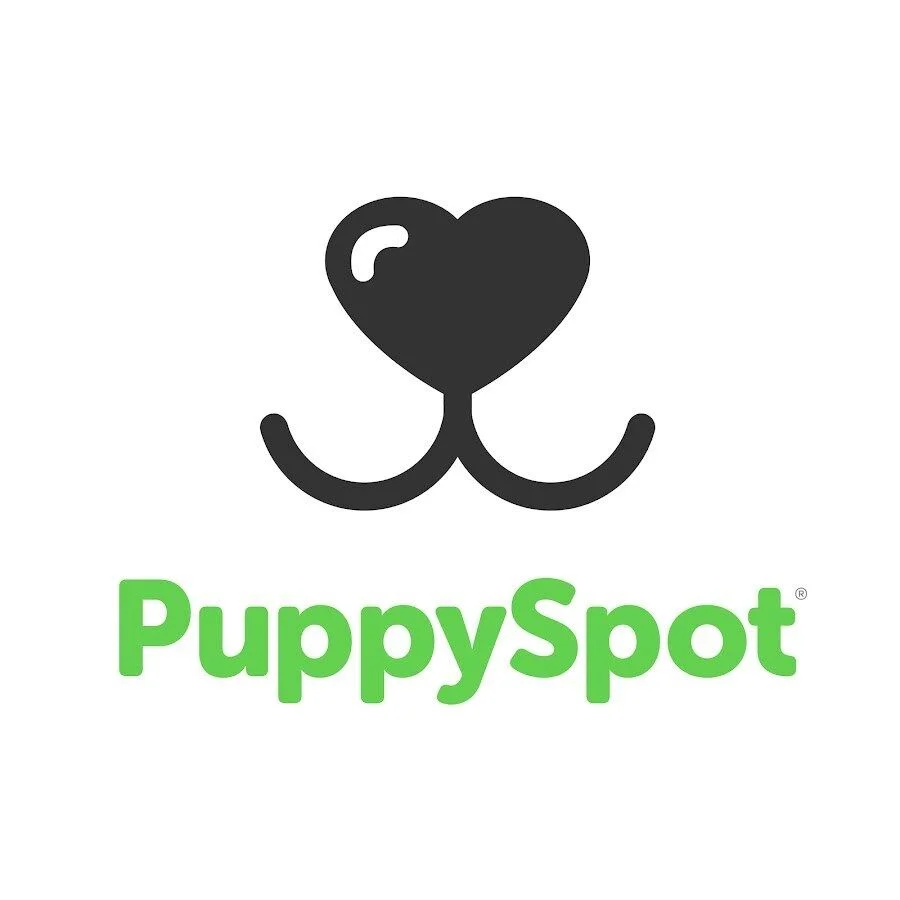 PuppySpot Adoption
PuppySpot is a reputable dog marketplace where you can browse and find compatible puppies right from the comfort of your home. They have placed over 200,000 puppies into homes in the US!
Click through and use the code PUPPY300 for $300 off any puppy adoption.
See Puppies and Save $300
Furthermore, they're not in the business to make quick money but rather their love towards Labradoodles.
The breeder has been in business for over ten years and has built a solid reputation for producing adorable, genetically sound puppies. Reno Doodles raises each puppy in a loving family environment.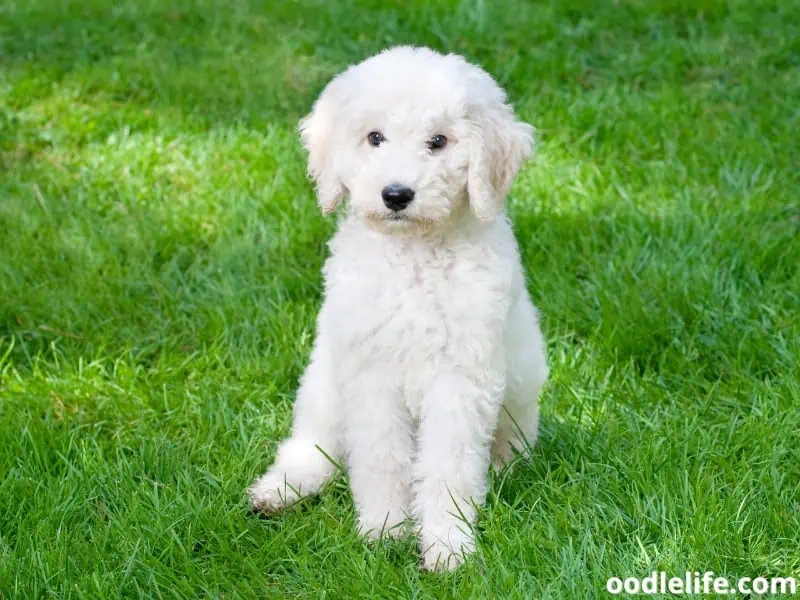 The breeder introduces puppies to early socialization with humans and other dogs. In addition, they expose the puppies to various stressors, such as novel situations, sounds, and sights, to guarantee they'll have a trouble-free transition into their new homes.
They consider each puppy part of a big family and will go out of their way to ensure you find an amazing puppy that suits your lifestyle. For the sake of their puppies' welfare, they raise them indoors.
When you adopt from them, you'll receive a starter pack containing a bag of the puppy's current food, two stainless steel dishes, and a blanket scented with their mother's scent. The puppies don't leave their care until they receive vaccinations, are dewormed, and are microchipped. Each puppy is also conversant with the fundamentals of crate and potty training.
Contact Details:
Website: https://www.renodoodles.com/
Phone: (775) 787-7454
Email: [email protected]
Location: Reno, Nevada
2. CozyDoodles
CozyDoodles are among the oldest breeders in Nevada and are known for producing adorable, healthy Labradoodles. The breeder doesn't believe in raising their puppies in cages.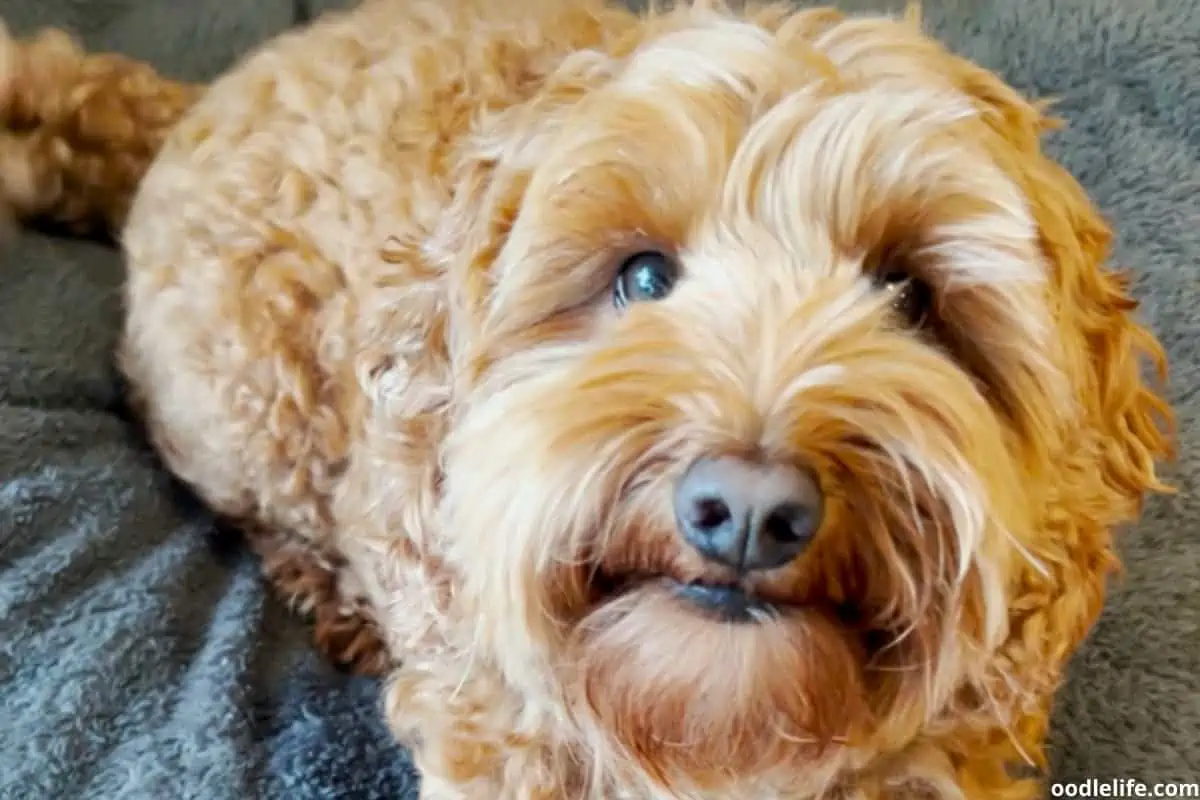 Each puppy receives individual attention and care they need and deserve. Their puppies come in different colors and have a health guarantee against all genetic diseases.
Furthermore, the breeder nurtures Labradoodles for a community organization that equips them with training and certification as diabetic-alert dogs. Since their inception, they've given over 33 puppies to veterinary facilities.
Their mission is to bring people joy by offering them excellent home additions. They focus on building a community of satisfied pet parents, healthy puppies, and a lifetime dedication to their puppies.
To purchase a puppy from this breeder, you must complete an application form and pay a non-refundable deposit to secure a spot on their waiting list. They consistently update their website with pictures showing available puppies and upcoming litters' progress.
Contact Details:
Website: https://www.cozydoodles.com/
Phone: (702) 644-1585
Email: [email protected]
Location: Las Vegas, Nevada
3. Goin' Doodles
Goin' Doodles specializes in breeding F1B and F2 Labradoodles. They nurture the puppies in the same space with children at home to ensure they're well-socialized and family-friendly. They take great pleasure in showering each puppy with the love and attention they deserve.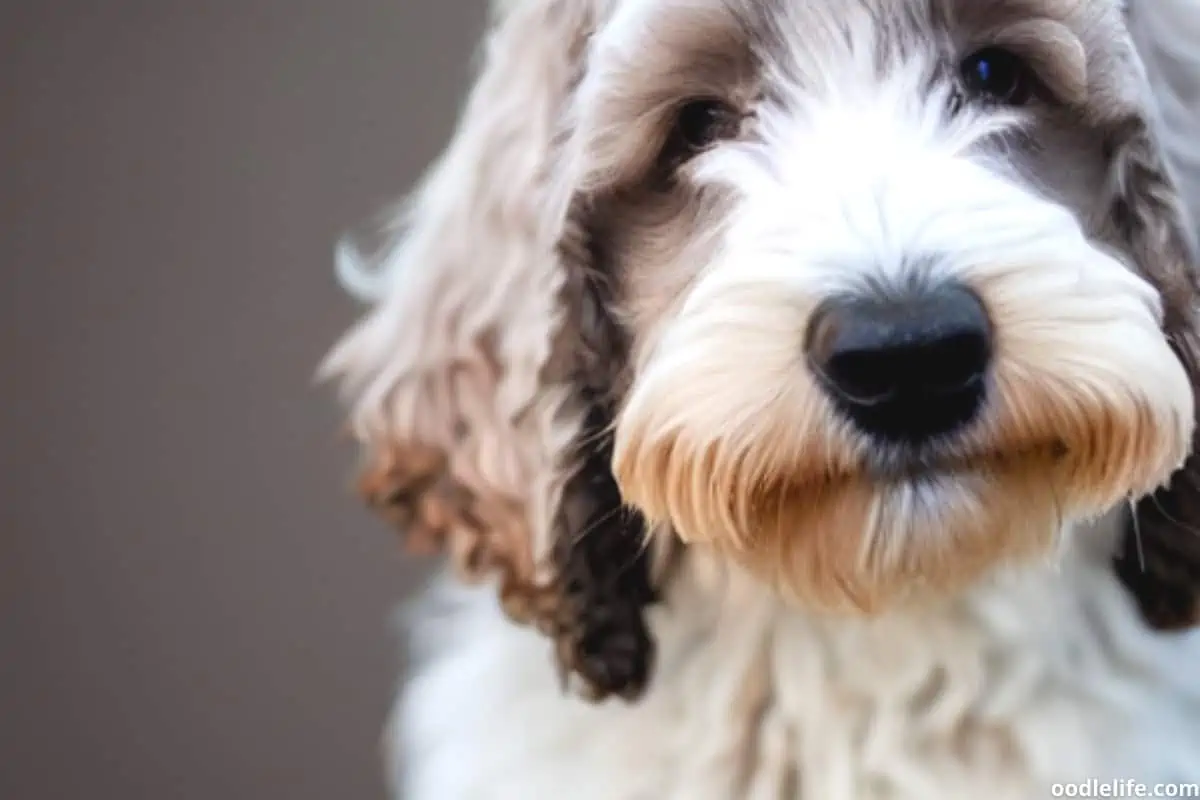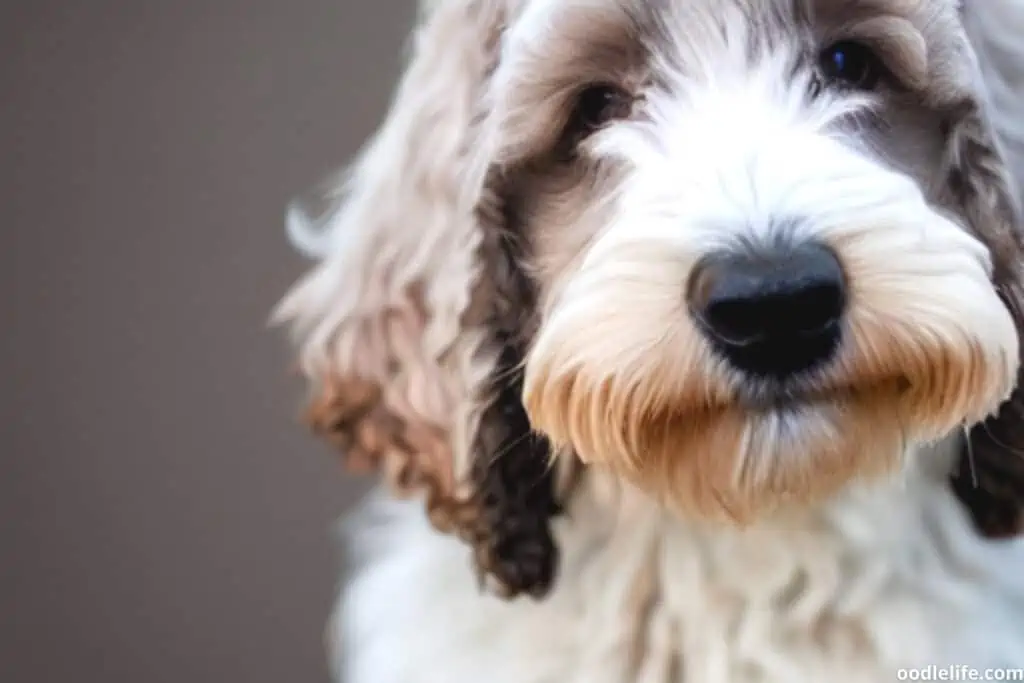 Furthermore, the puppies come with health assurance, and they're fully vaccinated, dewormed, and vet-checked. They also provide a wealth of information on caring for your new puppy, including feeding and housebreaking.
Their goal is to breed high-quality Labradoodle puppies that are the best possible representation of the breed. Allergic individuals have a reason to smile since they offer hypoallergenic puppies. Moreover, their puppies are highly intelligent and loyal, making them suitable family pets.
The breeder exposes each puppy to humans and other animals while young. They also experience mental stimulation situations, supporting easier transitioning into forever homes.
Before moving into their forever homes, the puppies receive age-appropriate vaccinations and deworming. Each puppy undergoes a comprehensive physical examination from a licensed vet at 7 and 8 weeks old. Goin' Doodles also introduces the puppies to potty and crate training fundamentals.
The breeder requires all prospective adopters to complete an application form on their website. That gives them an idea of what you're seeking in a puppy so they can find you the best possible match.
Contact Details:
Website: https://www.goindoodles.com/
Phone: (916) 799-6905 or (916) 500-9573 
Email: [email protected]
Location: Pollock Pines, Nevada
The family-run breeder specializes in producing multi-generational Labradoodle puppies. They take great pride in the fact that their puppies have ALAA DNA profiles. They began as Labrador breeders before transitioning to Labradoodles after learning they share a similar positive outlook, intelligence, and loving temperament.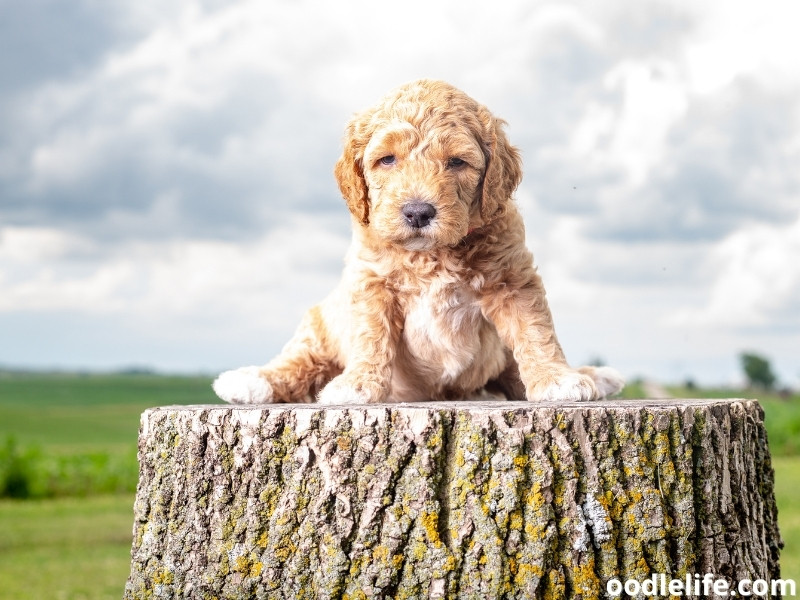 The breeder focuses on their puppies' health and only admits parent dogs from impeccable pedigrees into their program. The dogs are put under DNA screening to verify that they can't pass genetic defects on to their offspring. Moreover, they must gain approval from experts confirming that their hearts, eyes, and hips are in good condition.
Each puppy is sent to their new family once vaccinated, dewormed, and microchipped. They also come with a 2-year health guarantee, covering at-birth defects.
The breeder's dedication doesn't stop when a puppy is adopted. They promise to be there 24/7 to respond to inquiries and lend a hand in whatever way they can. They market their puppies as family pets and require you to sign a spay and neuter agreement.
You can check their website for updates about the current and upcoming litter.
Contact Details:
Website: https://redrockdoodles.com/
Phone: (719) 440-0687
Email: [email protected]
Location: Colorado Springs, Colorado | Sedona, Arizona
5. Premier Pups
As one of the best Labradoodle breeders in Nevada, Premier Pups could be the solution if you wish to land a perfect puppy for your lifestyle. The Cold Springs-based Labradoodle breeder aims to impact lives by matching perfect families with healthy puppies.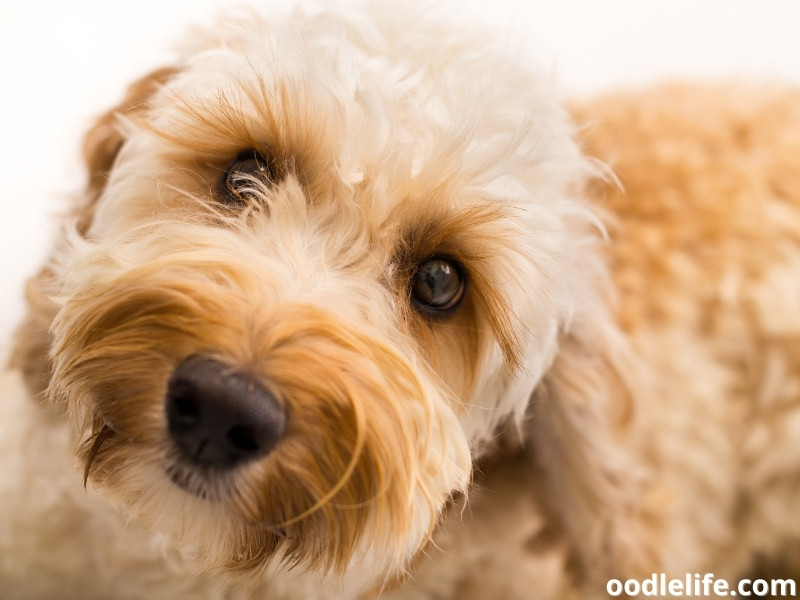 You can browse through their website for available photos and read the puppies' descriptions to assist you in finding one that best suits your needs.
Premier Pups only breeds a small number of Labradoodle annually, contributing to its stellar reputation. They raise each puppy in clean, air-conditioned facilities with enough space to roam around.
They only use parent dogs that are AKC-registered and come from reputable pedigrees. Before acceptance into the program, each dog parent is subjected to intensive genetic testing to confirm they're clear of heritable conditions that could affect their offspring.
In addition, the breeder has in-house puppy care specialists who inspect your puppy before getting into its forever home.
When they arrive at your house, your new puppy will have had all necessary vaccinations and deworming. The puppies also remain under their care until they've had a full physical checkup from a certified vet.
They pay special attention to their puppies' behavioral needs by exposing them to various stressors and socialization opportunities. Premier Pups provides 24-hour customer support and is ready to help if you face challenges when rearing your canine companion. They prefer a physical visit before committing to purchase a Labradoodle puppy.
Contact Details:
Website: https://premierpups.com/
Phone: (740) 809-3074
Email: [email protected]
Location: Cold Springs, Nevada
Final Thoughts
Due to their friendly demeanor, Labradoodles have become popular family pets in recent years. Nevertheless, landing a healthy puppy means looking for a breeder who adheres to the industry's health and genetic testing standards.
The best Labradoodle breeders in Nevada on this list might be an ideal starting point for your search. But before settling on one of them, you should perform independent research to certify they will meet your expectations. A reputable breeder will gladly welcome you into their universe.
They'll let you meet the litter and their parents.