Best Labradoodle Breeders In New York (2023 Update)
Labradoodles are an energetic and intelligent designer Doodle breed bred from Labrador Retrievers and Poodles, making them excellent dogs for first-time owners looking for the perfect low-shedding dog for families with allergies.
New York residents can find several reputable breeders around the state if they're ready for a new puppy, from the upstate region to Long Island.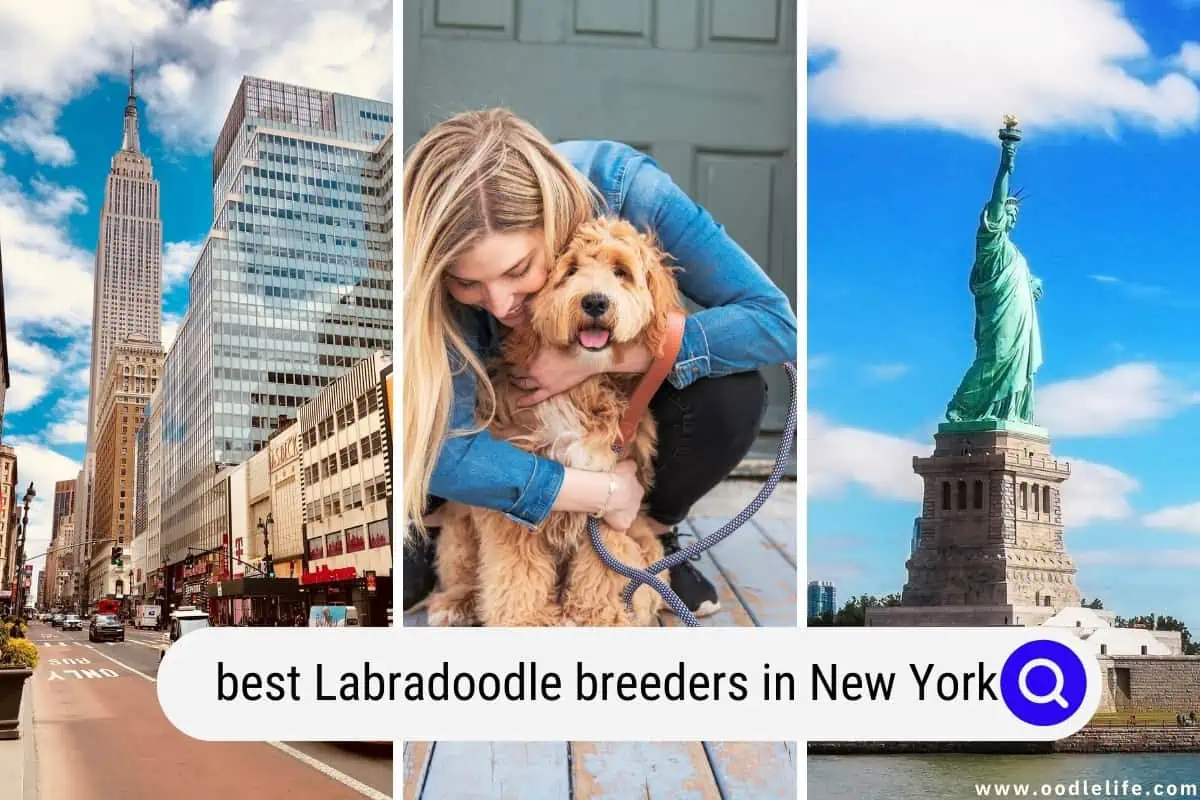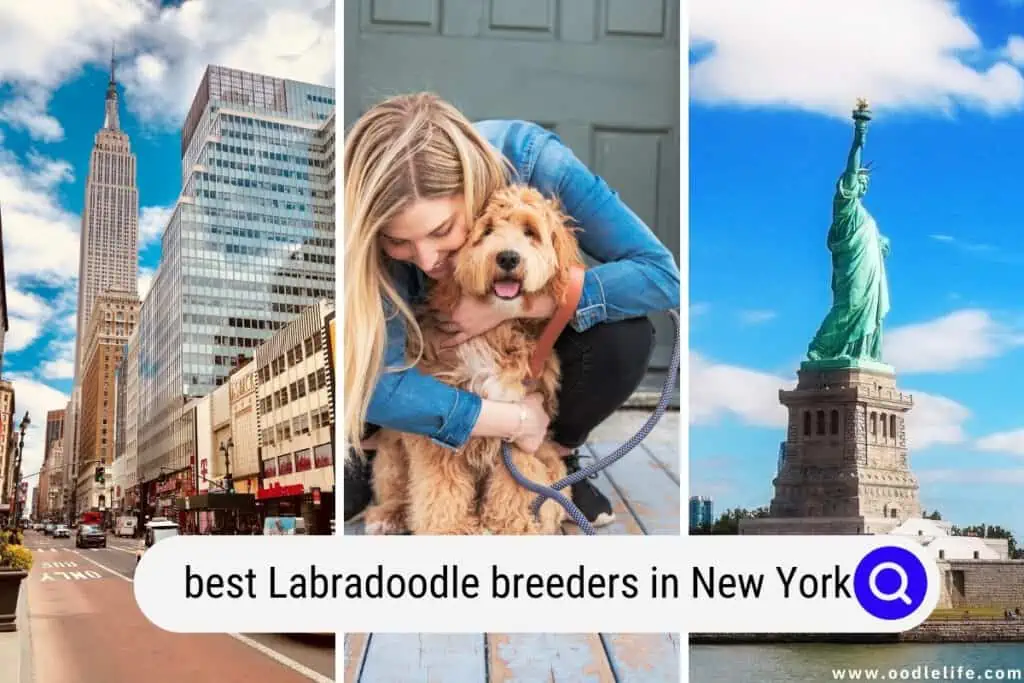 $300 2023 Discount!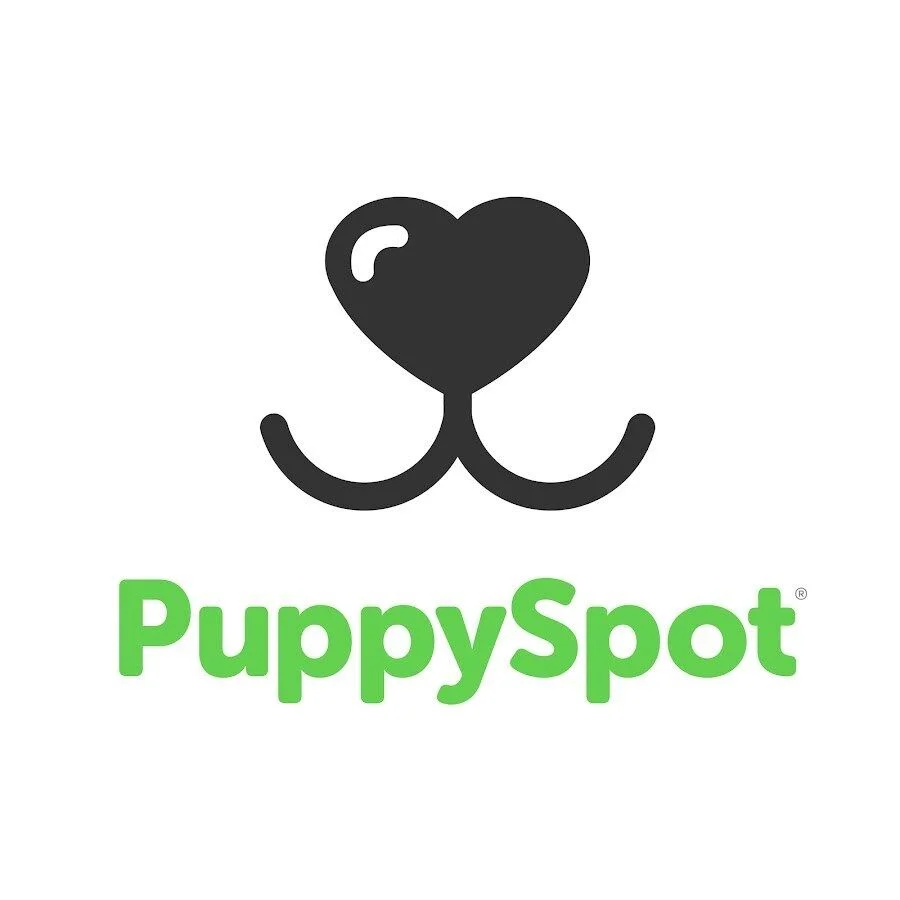 PuppySpot Adoption
PuppySpot is a reputable dog marketplace where you can browse and find compatible puppies right from the comfort of your home. They have placed over 200,000 puppies into homes in the US!
Click through and use the code PUPPY300 for $300 off any puppy adoption.
See Puppies and Save $300
Need help starting your search for the best Labradoodle breeders in New York? Check out this list I compiled of the state's top options.
1. Catskill Country Labradoodles
If you live upstate, one of the best Labradoodle breeders in New York that you should consider contacting when you're interested in a new puppy is Catskill Country Labradoodles, helmed by John and Denise Jacobus. They raise their Medium and Miniature Australian Labradoodle puppies on 140 acres of farmland.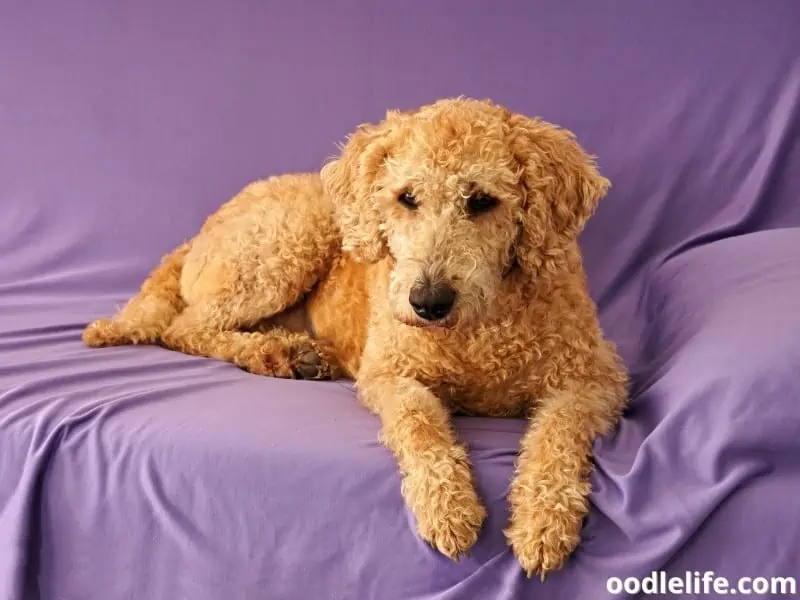 As dedicated members of the Australian Labradoodle Association of America, they prioritize producing litters that meet breed standards established by the organization by evaluating their sires and dams for health and temperament issues.
Once the puppies are three weeks old, John and Denise schedule weekly Zoom meetings with eligible families to answer their questions. They microchip the puppies after six weeks and evaluate their temperaments after seven weeks.
Eight-week-old Labradoodle puppies go to their new homes with up-to-date health records, a two-year genetic health guarantee, and a puppy pack with treats, food, and flea comb, among other supplies.
Breeder Details:
2. Labradoodles of Long Island
Another one of the best Labradoodle breeders in New York recognized by the ALAA is Labradoodles of Long Island, located in Suffolk County's North Shore. Since 2006, this breeder has raised quality Australian Labradoodle puppies of many sizes and colors in a loving home environment.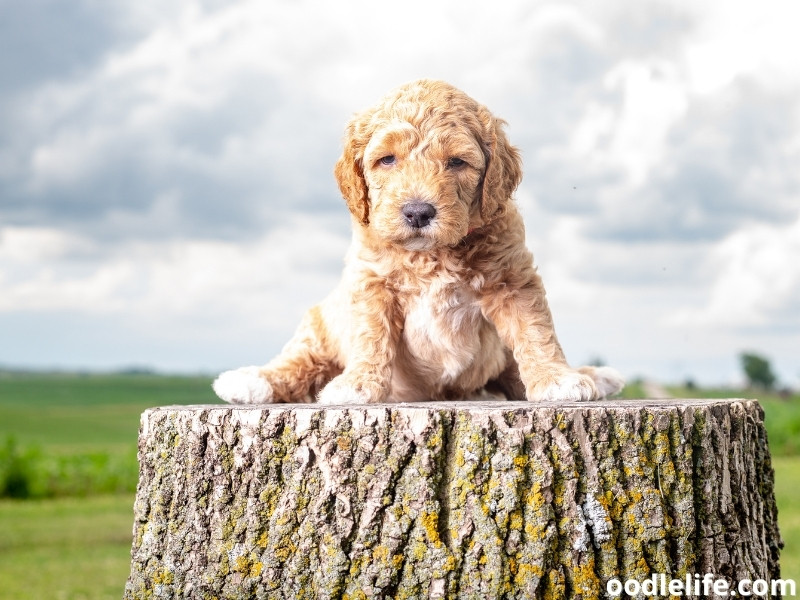 Every sire and dam in their breeding program undergoes thorough health testing for genetic heart, eye, and hip issues through the Orthopedic Foundation for Animals. Their puppies have two-year health guarantees. Many of their dogs live in guardian homes until they're needed to produce litters.
This breeder allows eligible families to visit the puppies in person after six weeks. Eight-week-old Labradoodles go home vaccinated, dewormed, and microchipped. The breeder requires new owners to spay or neuter their puppies after they're six months of age.
Breeder Details:
3. Black Creek Labradoodles
Emily Sheehan, the owner of Black Creek Labradoodles, prioritizes breeding Australian Labradoodle litters with exceptional health and sound temperaments for families across New York looking for companions that make great service or therapy dogs.
The dogs in Emily's breeding program are ALAA-registered and get tested for eye, hip, elbow, heart, and patellar issues.
Emily posts regular updates about expecting mothers and future litters via Facebook. Once Labradoodle litters arrive, she requires all interested applicants to send a $350 non-refundable deposit to place a puppy on hold.
Breeder Details:
4. Gold Coast Labradoodles
Since 2004, Gold Coast Labradoodles has been one of the most reliable go-to Labradoodle breeders in New York for residents across Long Island. Pat Lovell raises her puppies inside her kennel-free home as part of her family, providing extra love and care until they're old enough for their new homes.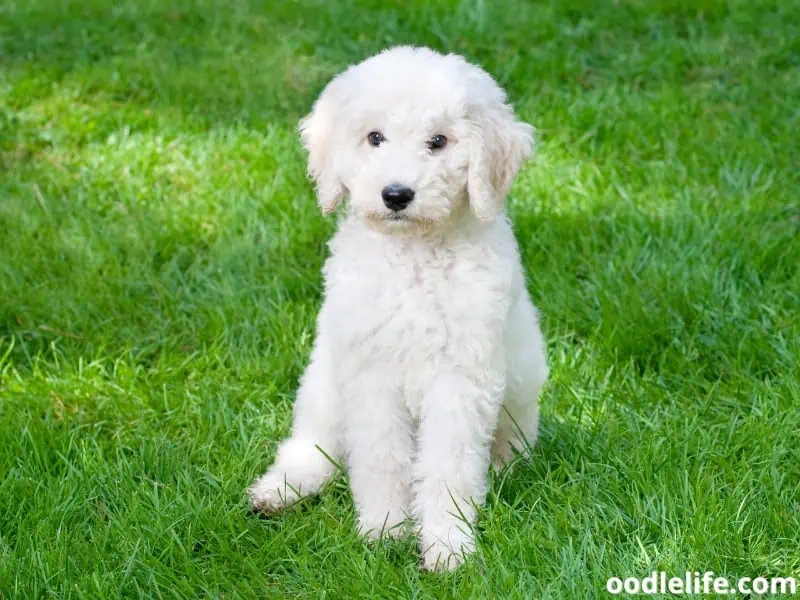 Most of Pat's sires and dams reside in guardian homes and have health clearances for hip and elbow problems to ensure Labradoodle litters without major genetic health issues.
As a small home breeder, Pat only offers limited visitation opportunities for eligible new owners once the puppies are six to seven weeks old. A Labradoodle puppy's size, coat color, and gender won't impact their average price, but she requires all eligible applicants to send a $500 deposit to place a puppy on hold.
Breeder Details:
5. Stonegate Labradoodles
You can find Stonegate Labradoodles two hours north of New York City. Kristen Piersa prioritizes producing multi-gen Australian Labradoodle litters with sound temperaments and body structures to ensure they'll grow into wonderful family companions or therapy dogs. She specializes in breeding Medium and Standard-sized puppies.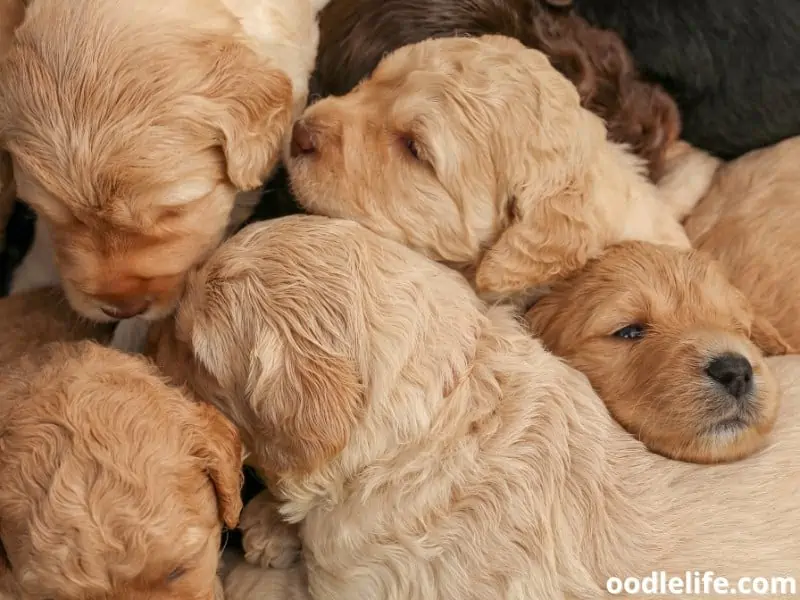 Besides getting tested for hereditary eye and joint problems, this breeder's dogs undergo genetic testing for breed-specific issues, including blood issues caused by Von Willebrand's Disease. All mothers in her breeding program retire once they're five years old.
All puppies have a two-year health guarantee, microchip registration, age-appropriate shots and deworming, and a month of pet insurance when they go to their new homes.
All puppies undergo Puppy Culture and Early Neurological Stimulation curriculums to ensure stable development. They begin litter training after three weeks and crate training after six weeks.
This breeder offers a lifetime return guarantee for owners unable to care for their Labradoodle because of unforeseen circumstances. She requires all new owners to spay or neuter their puppies.
Breeder Details:
6. Adirondack Labradoodles
Located about an hour and a half northeast of Syracuse is Adirondack Labradoodles, a home-based breeder specializing in F1b Miniature Labradoodles. Heather Jennings strives to ensure every litter gets the attention they deserve to grow up healthy and happy. She also offers limited Goldendoodle litters.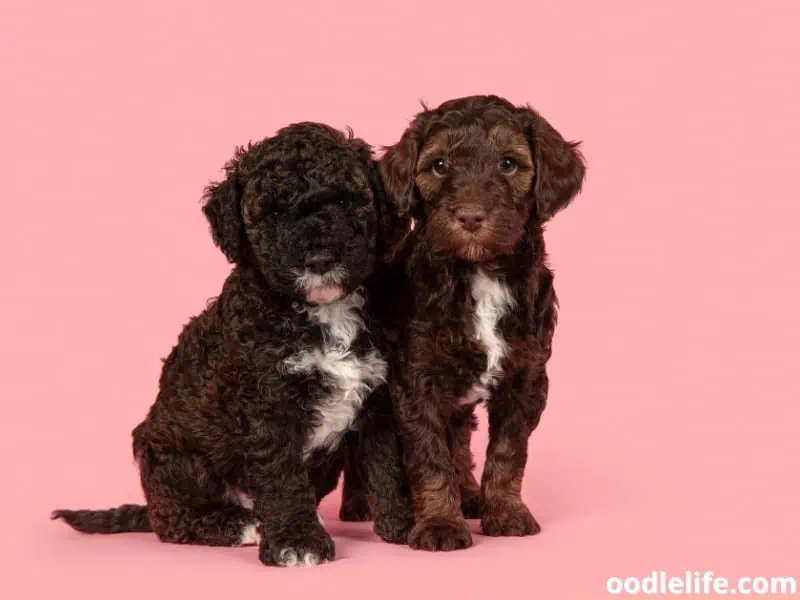 She prioritizes socializing the puppies from an early age with people to ensure they'll grow into friendly companions. She gets the puppies accustomed to bathing and nail trimming to prepare them for trips to a dog groomer once their new families take them home.
All Labradoodle puppies go to their new homes vaccinated and dewormed. They have a one-year genetic health guarantee for life-threatening health problems. The price for each puppy varies on its size, but the breeder requires a $500 deposit to keep one on hold.
Breeder Details:
7. Lewis Manor Labradoodles
Established in 2010, Lewis Manor Labradoodles is another reputable breeder you can count on for healthy and social Australian Labradoodles. Miles and Katherine Lewis handle their puppies daily to familiarize them with human interaction and evaluate their temperaments and health to ensure stable development.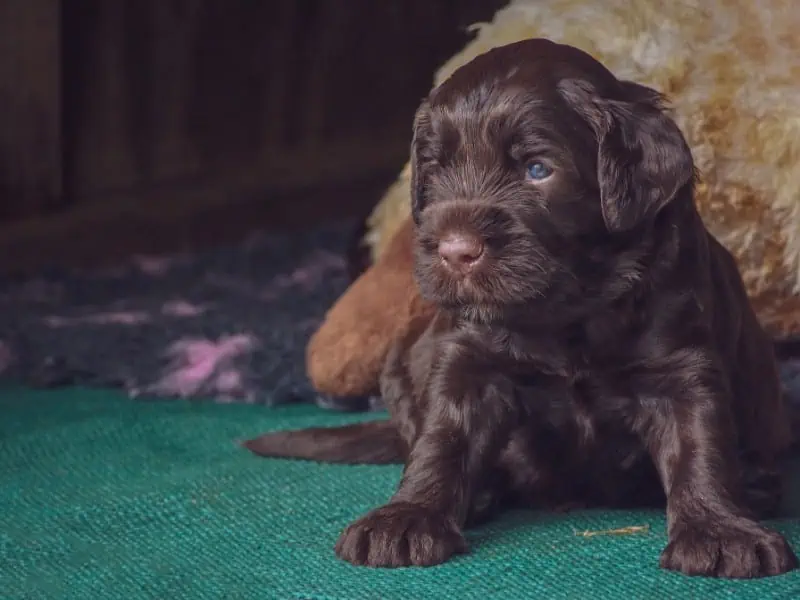 Like many responsible Labradoodle breeders in New York, their puppies become accustomed to loud household noises and begin initial potty training. Every dog in their breeding program is ALAA-registered, is Medium or Standard-sized, and gets tested for several congenital health problems.
Interested applicants can send a $300 deposit to place a puppy on hold and take them home when they're eight weeks old. They also offer training services for new owners who prefer taking home a trained, older Labradoodle puppy as a therapy or service dog.
Breeder Details:
8. D's Doodles
D's Doodles has over a decade of experience breeding quality Australian Labradoodle puppies for New York residents. They raise their puppies in a safe, comfortable home setting to prepare them for life with their new families. This breeder specializes in breeding Miniature, Medium, and Standard-sized litters.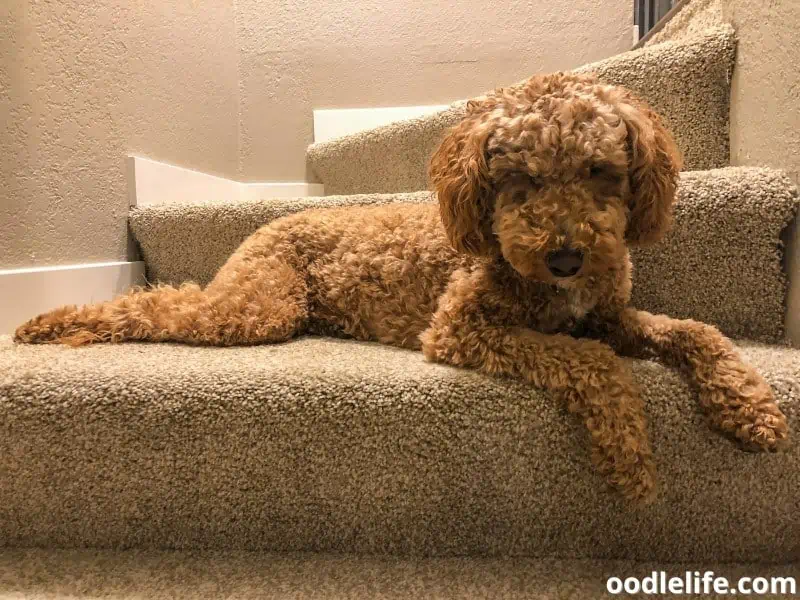 The breeder keeps the puppies and their mother in a private whelping area in their bedroom for several weeks before moving them to the living room to get them accustomed to daily household environments and activities and socialize them with children and other animals.
Every puppy undergoes a wellness check from the vet and receives up-to-date vaccinations and deworming before their new owners take them home.
Breeder Details:
Conclusion
Bringing home a new puppy is a long-term commitment, so it's essential to reach out to reputable Labradoodle breeders in New York instead of buying one from a pet store or shady backyard breeders.
Breeders who provide in-depth information about their dogs' health evaluations and answer any of your questions about raising this lovable yet high-maintenance designer breed are your best option if you're looking for the healthiest puppies in the state.
Be sure to call any of these breeders on this list to see if they have any litters or a waitlist for upcoming litters.