5 Best Labradoodle Breeders in Pennsylvania (2023 Update)
If you're in Pennsylvania seeking to bring home a Labradoodle puppy, you should know where to look. However, it's not always simple to track down trustworthy Labradoodle breeders in Pennsylvania who breed for passion, not just money.
A good breeder prioritizes their puppies' well-being and is often mindful of the people seeking to adopt them. We've compiled a list of reputable breeders across the state based on customers' testimonies and breeding practices.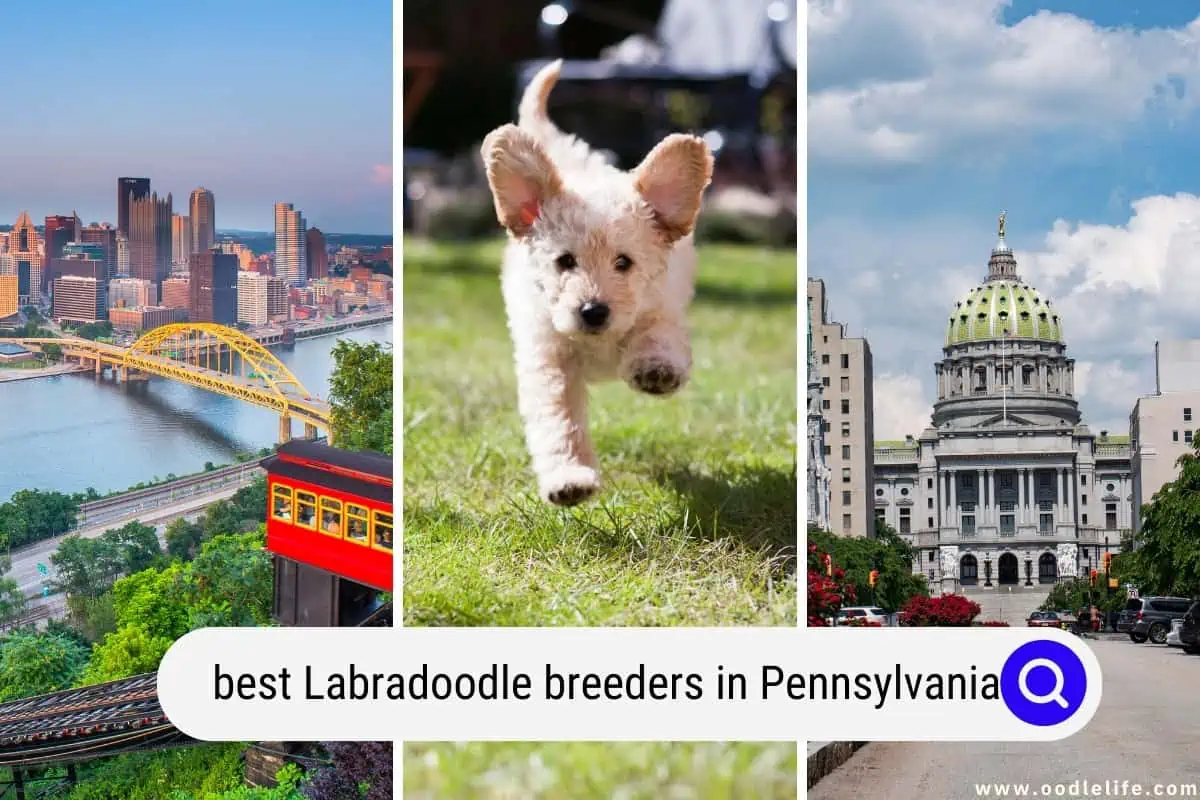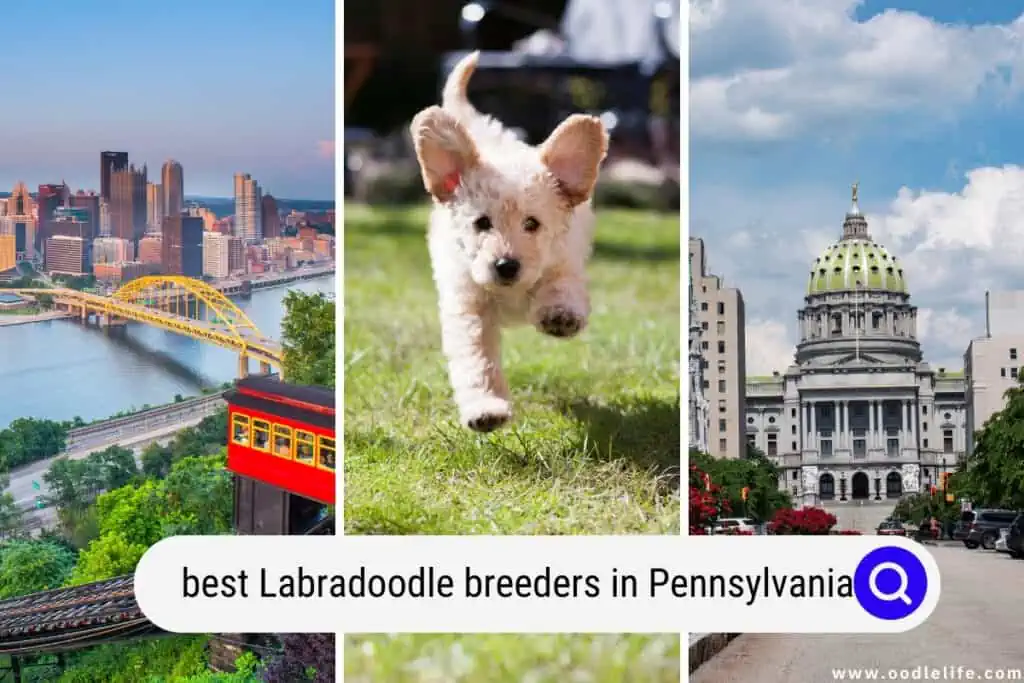 $300 2023 Discount!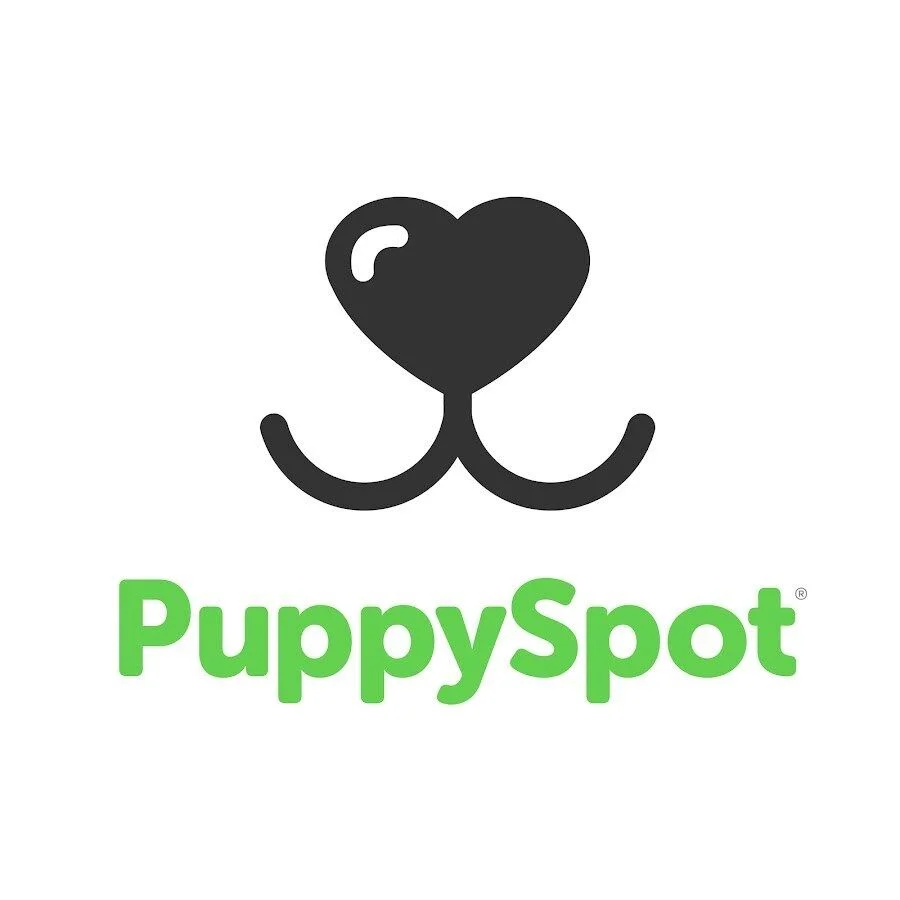 PuppySpot Adoption
PuppySpot is a reputable dog marketplace where you can browse and find compatible puppies right from the comfort of your home. They have placed over 200,000 puppies into homes in the US!
Click through and use the code PUPPY300 for $300 off any puppy adoption.
See Puppies and Save $300
Furthermore, we've added their contact details and the cities where they operate.
The family-run breeder has a deep affection for the breed. The journey dates back to nine years ago when they were helping nurture their neighbors' puppies. That's when they decided to start producing healthy Australian Labradoodles and finding permanent loving homes.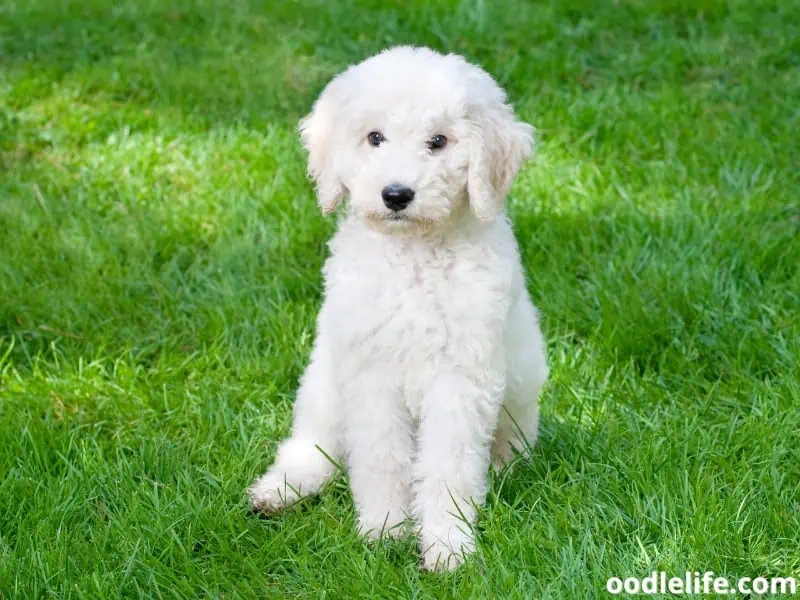 The fact that they limit the number of times they breed each year permits them to afford their puppies the care and attention they deserve. They're part of the World Australian Labradoodle Association and the American Australian Labradoodle Society. That implies they comply with industry breeding standards since the societies only approve reputable breeders.
They shower every puppy with constant attention, affection, and praise. All their puppies receive a positive, human-centered socialization where they learn to be social, tolerant, and accommodating of the world around them.
They promise to provide you with a well-adjusted puppy that has already begun crate and potty training and is ready to settle comfortably in its new home.
If you wish to adopt from them, you must pay a non-refundable deposit to secure a spot on the waiting list. The breeder normally contacts prospective adopters through a phone interview to determine their suitability for the puppies' temperament.
The puppies don't leave the facility until they're eight to nine weeks old, vet-checked, vaccinated, dewormed, and microchipped. Each puppy has a special package containing a bag of puppy food and helpful guides on best caring for your new companion.
Contact Details:
Website: https://www.maplelanedoodles.com/
Phone: (717) 321-3977
Email: [email protected]
Location: Annville, Pennsylvania
The breeder is known for producing healthy, lovely Australian Labradoodle pups in miniature, medium, and standard sizes. The breeder places a premium on conducting thorough health checks on their dog's parents for various genetic conditions.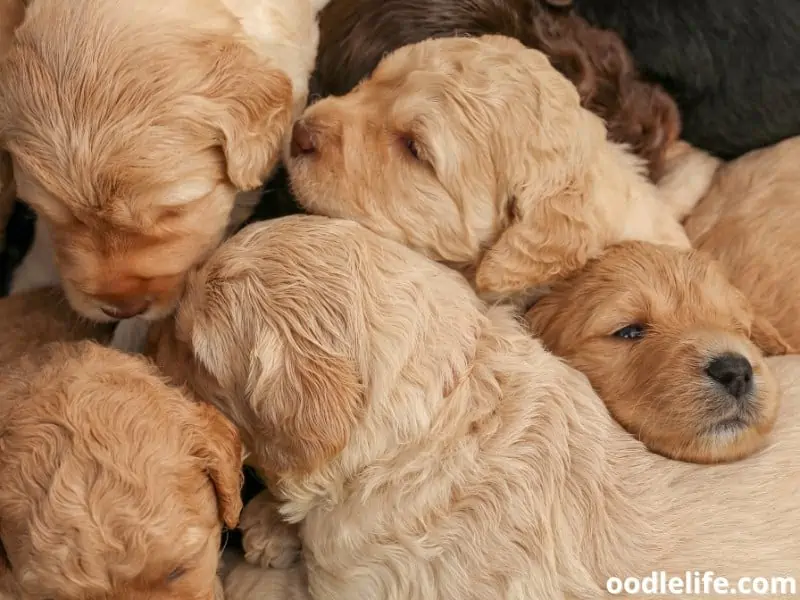 Moreover, each breeding dog must have their eyes, heart, and hips examined by a qualified professional to certify they're functioning normally.
They give each puppy extensive socialization by permitting them to interact with individuals of varying ages and other dogs. Before releasing them into their new homes, all puppies are subjected to crate training when they're six weeks old.
When you adopt from them, your puppy will receive a four-year health guarantee for any hereditary defects and up-to-date vaccination and deworming records.
Their litters are usually in high demand, so you must pay a commitment deposit to reserve a puppy. They update customers about available and forthcoming litter with photos on their website.
Contact Details:
Website: https://www.ivylanelabradoodles.com/
Phone: (717) 512-6611 
Email: [email protected]
Location: Carlisle, Pennsylvania
3. Wickersham Farm
Wickersham Farm may be your best bet if you want a breeder well-versed in producing high-quality, lovely puppies. For more than 15 years, the breeder has been nurturing multi-generational Labradoodles and matching them with perfect families for their temperaments. They also have the Australian Labradoodle Association of America membership.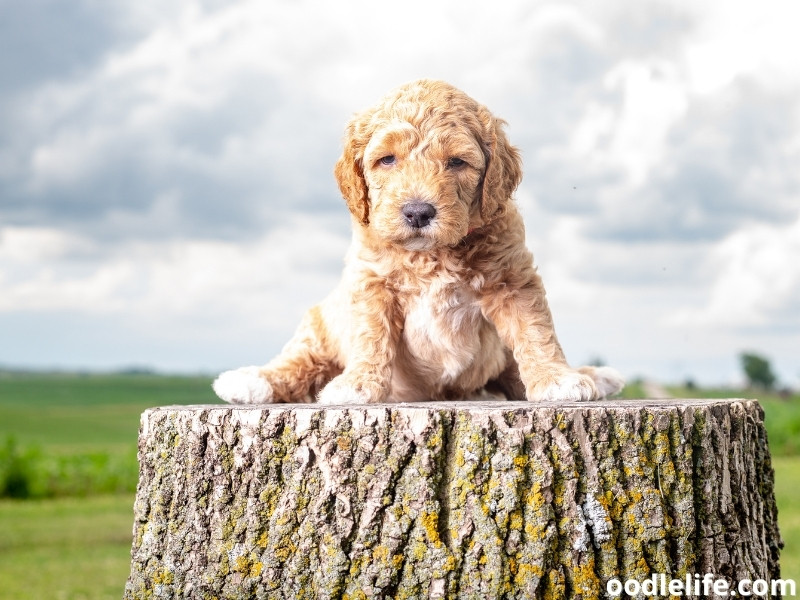 Since the breeder takes their puppies' health with the seriousness it deserves, they only approve breeding parents from respectable bloodlines in their program. To uphold their promise of producing genetically-sound puppies, they require each parent to undergo genetic screening to verify they're free of heritable conditions.
They nurture their puppies with a lot of love and care. They introduce them to crate training basics. Furthermore, the puppies enjoy socializing with humans and other animals to ease their readjustment to their new environments.
They only release the puppies to their adoptive families after vaccination, deworming, and a full examination from a certified vet. They also offer a two-year health guarantee on each puppy. Their variety allows them to match you with an appropriate puppy to satisfy your requirements, whether you're a busy household or a retiree.
Contact Details:
Website: https://www.wickershamfarm.com/
Email: [email protected]
Location: Kennett Square, Pennsylvania
4. Spring Valley Australian Labradoodles
Spring Valley Labradoodles is an ALAA-accredited family breeder famous for producing healthy puppies. They nurture their puppies with love and care on a ten-acre farm with plenty of space to play and jump around. Golden Paw Breeders also approve of them.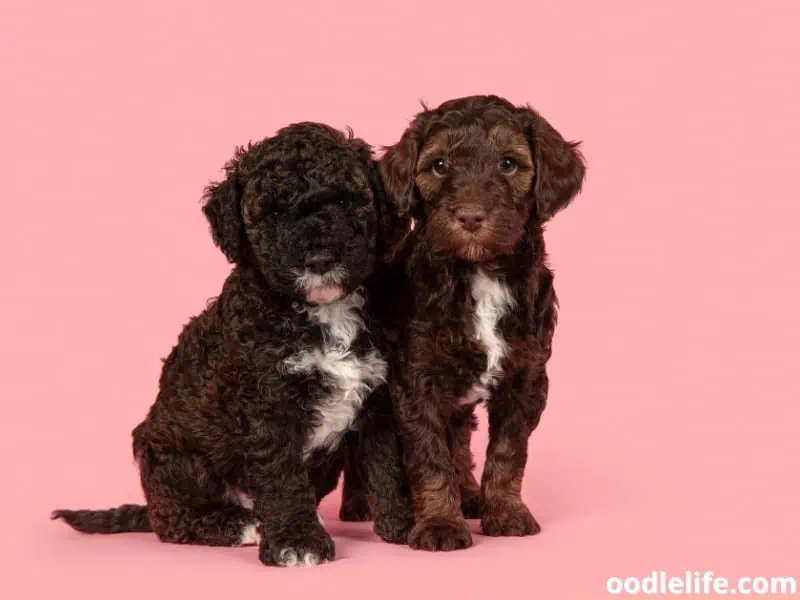 They initiate their puppies in early socialization, permitting them to mingle with people and other animals on the farm. Furthermore, the puppies can explore novel situations, sights, and sounds to guarantee they'll be comfortable in their new homes.
The breeder appreciates customers' fears due to the market's infiltration by greedy individuals and offers the assurance of strict adherence to ethical breeding practices. They give a lot of thought and consideration to which breeding parents to use.
They also ensure that all dogs pass through genetic screening to rule out any possibility of transmitting hereditary illnesses to their offspring.
They require clearance from experts demonstrating that their hearts, hips, and eyes are in good condition. Their puppies come in different colors and have a two-year health guarantee. The breeder introduces each puppy to housebreaking and crate training at six weeks.
The breeder's top priority is to pair each puppy with the best home for its temperament. Therefore, they mandate all prospective adopters to fill out an application form to learn more about your expectations and what you need in a puppy.
Contact Details:
Website: https://www.springvalleydoodles.com/
Phone: (484) 467-7266
Email: [email protected]
Location: Kennett Square, Pennsylvania
5. Dog Gone Doodles
Dog Gone Doodles has been in the game for over 25 years and has established itself as a reputable Labradoodle breeder. They raise their puppies on a vast 500-acre farm affording them the love and attention they deserve. Therefore, you may rest assured that you're getting a well-rounded puppy.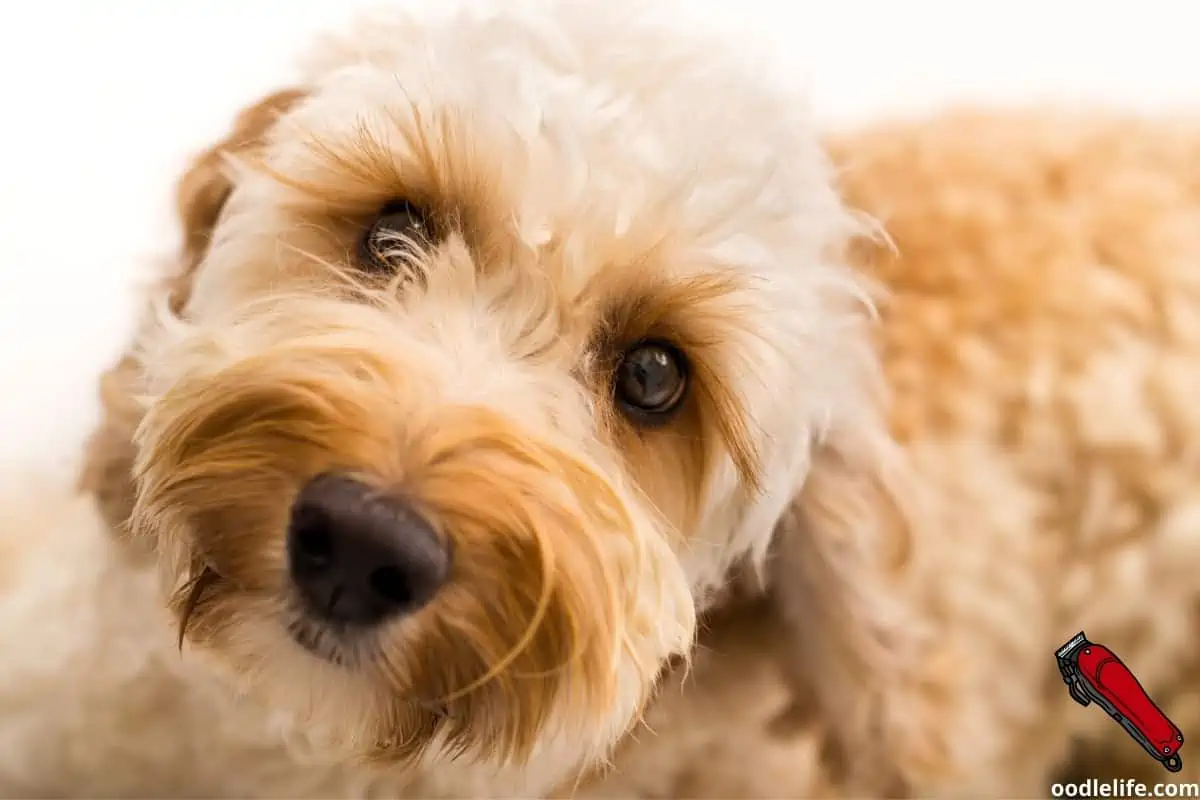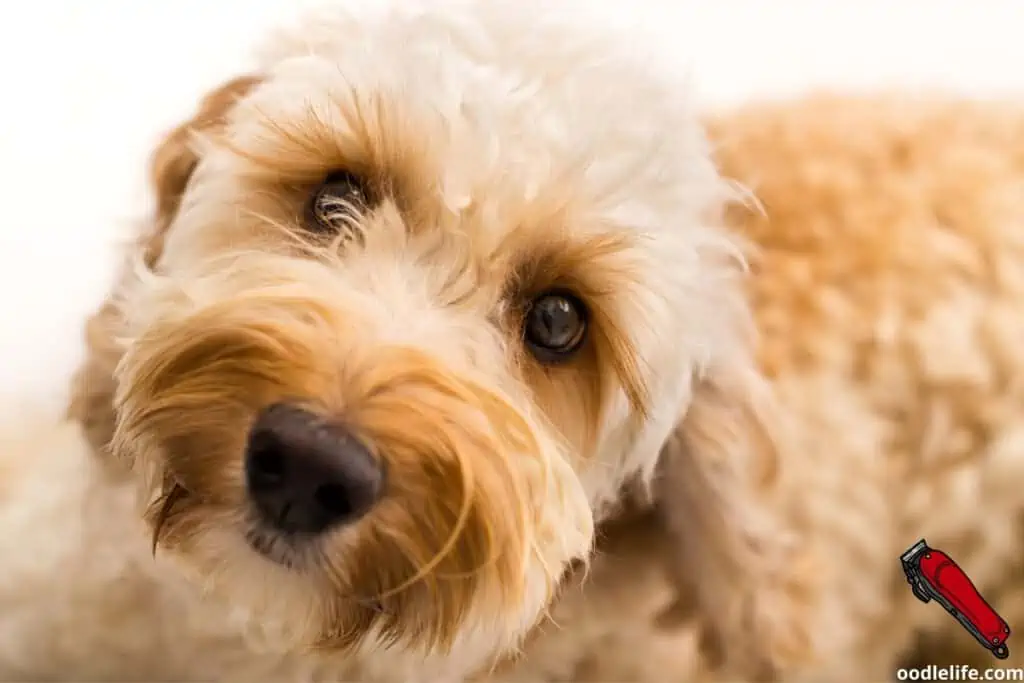 One of the breeder's primary motivations for producing Labradoodles is their fantastic disposition. They maintain a robust breeding program with their Labradoodles and Goldendoodles dog parents from impeccable ancestries. Furthermore, they rank as a moderate-sized breeder meaning they only breed what they can comfortably care for.
The breeder is committed to maintaining a spotless business environment, delivering healthy puppies, and providing after-sales assistance. They guarantee that their breed-conforming puppies will grow into perfect family dogs.
If you wish to adopt from them, you must fill out an application form on their website. You must also pay a deposit to book a place on their waiting list. Each puppy comes home with up-to-date medical records, initial vaccinations, and deworming doses.
Contact Details:
Website: https://doggonedoodles.com/
Phone: (724) 813-0807
Email: [email protected]
Location: Greenville, Pennsylvania
Final Thoughts
Bringing a new dog into your home can be a thrilling and transformative experience for the whole family. Nevertheless, you must know about reputable Labradoodle breeders in Pennsylvania for a successful search.
You should thoroughly investigate a breeder's reputation and verify whether they conduct health exams on their breeding parents. That way, you're sure to land a healthy, friendly puppy. We hope the guide on the best Labradoodle breeders in Pennsylvania was helpful.