4 Best Labradoodle Breeders in Utah (2023 Update)
When looking to bring a Labradoodle home, there are multiple breeders in Utah, but finding one that meets your family's requirements can be challenging. That's because amateurs unfamiliar with the breed's raising standards are all over the market.
If you acquire a puppy from someone who uses shortcuts or lacks the right breeding expertise, you will likely run into severe problems. However, researching, asking questions, and planning physical visits to their facilities can go a long way in establishing whether they're trustworthy.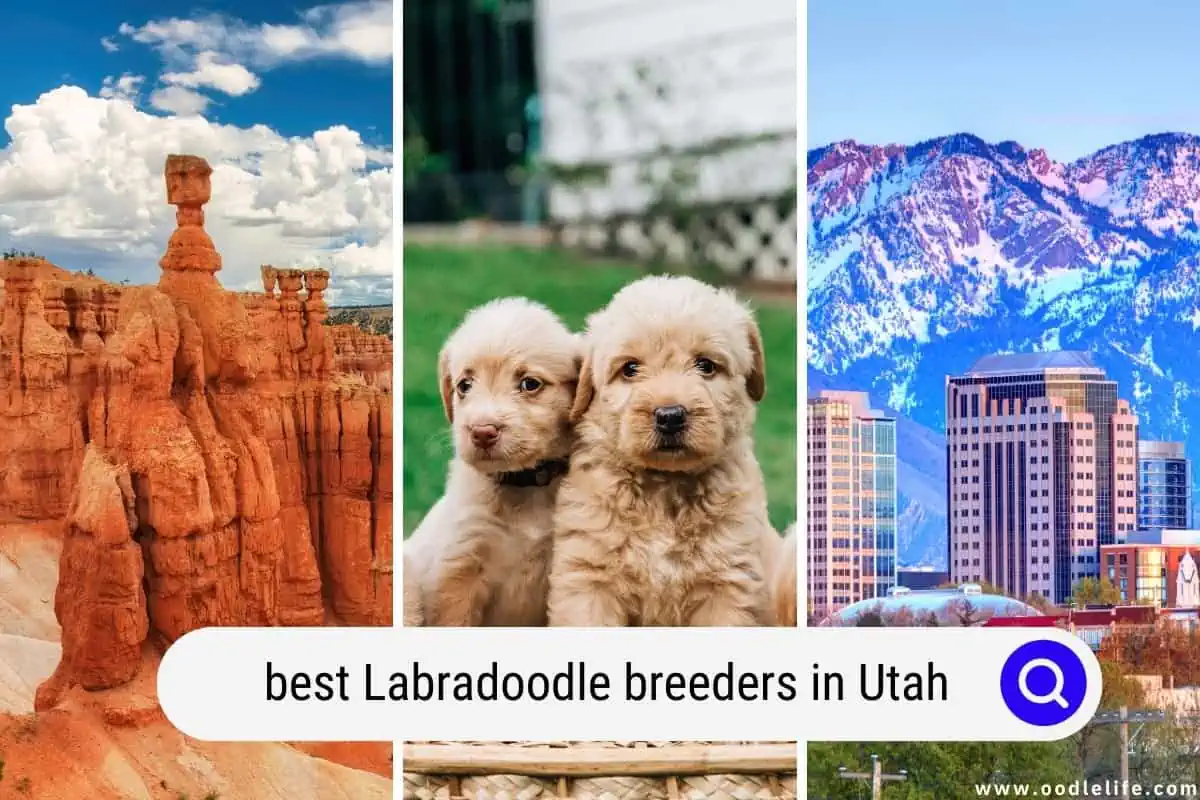 $300 2023 Discount!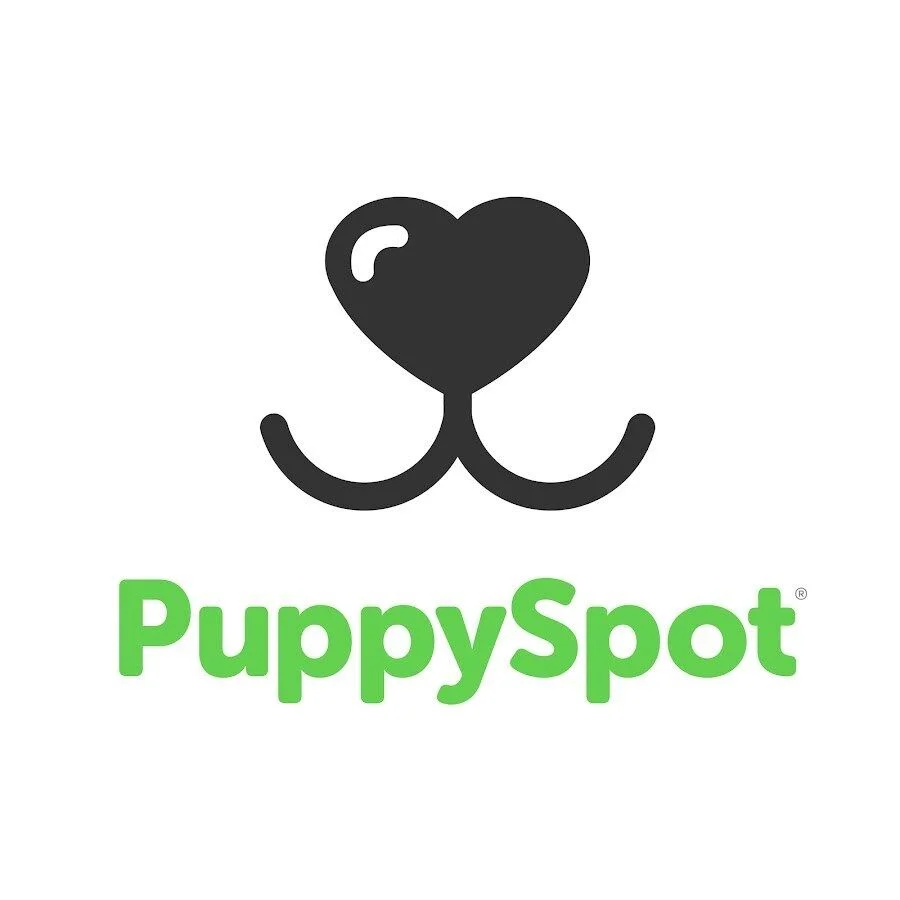 PuppySpot Adoption
PuppySpot is a reputable dog marketplace where you can browse and find compatible puppies right from the comfort of your home. They have placed over 200,000 puppies into homes in the US!
Click through and use the code PUPPY300 for $300 off any puppy adoption.
See Puppies and Save $300
Here is our list of the best Labradoodle breeders in Utah you can work with:
The breeder, driven by their love for the breed's temperament, produces healthy and well-mannered puppies. Each puppy comes with health certifications, vaccinations, and deworming treatments, demonstrating the breeder's dedication to providing loving families with high-quality pets.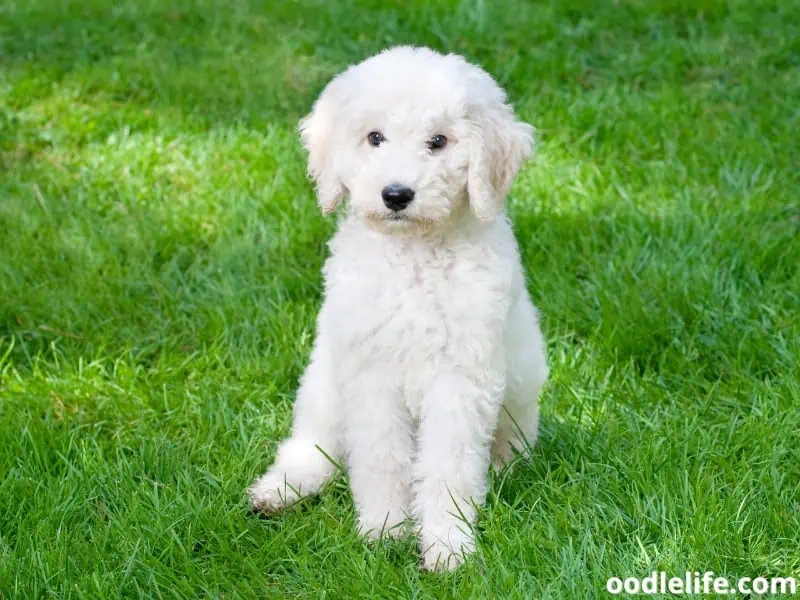 Each puppy is introduced to early socialization and mental stimulation activities to guarantee they can comfortably adjust even in chaotic environments. The breeder allows each puppy to interact with humans and other animals from the moment they're born.
Before releasing them into their new homes, a licensed vet examines the puppies. They also come with a two-year health guarantee, covering potentially fatal genetic disorders.
When you buy a puppy from them, you'll receive a starter package with a leash, collar, and valuable guides on how to be a responsible dog owner. The breeder offers lifetime support to all their adoptive parents.
All prospective adopters must complete an application form and deposit to reserve a puppy. On the form, you'll need to specify the traits you're searching for in a puppy and get recommendations for potential matches. You can check out updates on upcoming litter on their website.
The website also provides information and answers to customers' queries. You can make welcoming a new puppy home a pure breeze with the correct information.
Contact Details:
Website: https://www.ellsworthlabradoodles.com/
Phone: (480) 329-3025
Email: [email protected]
Location: Provo, Utah
The breeder has built a solid reputation for producing friendly, healthy Goldendoodles, Labradoodles, and Cavapoos. Clearfield, Utah, is home to this producer.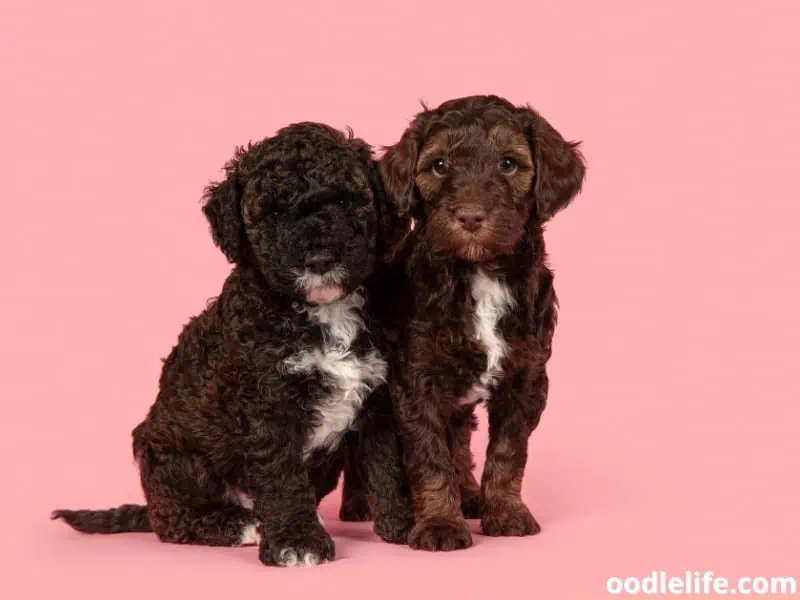 Their Labradoodles come in different colors and sizes, meaning you have a better chance of landing one that appeals to you and your family the most. The breeder website features an extensive picture gallery of puppies you will surely fall in love with.
The breeder hand-picks their parent dogs from respectable pedigrees to deliver on their pledge of producing only healthy puppies.
Moreover, each parent must undergo a series of genetic tests to ascertain they're free of hereditary conditions such as mass cell tumors and allergies that could impact their litter quality. They must also have clearance from an expert confirming that their hearts, hips, and eyes are healthy enough.
When you receive your puppy, they'll already have had their first vaccination and deworming shots. They also come with a one-year health guarantee, covering against all at-birth defects that might develop.
Furthermore, they don't advertise their puppies for adoption before introduction to the basics of potty and crate training. Each puppy receives individual veterinary care and gentle handling, such as bathing or massaging, to help them adjust to being clipped.
They're well aware that a happy dog translates to a happy family. Therefore, they allow all their puppies to interact with humans of different ages and other animals in the facility. That way, the puppies can transition into new environments without hardships and remain comfortable among strangers.
If you wish to adopt from them, you must confirm your interest by completing the application form on their website. The breeder also requires you to pay a fee and enter their waiting list. The application forms permit you to specify your puppy's color, size, and disposition so you'll know what to anticipate.
Contact Details:
Website: https://preciousdoodledogs.com/
Phone: (801) 316-8783
Email: [email protected]
Location: Clearfield, Utah
3. Artisan Doodles Utah
Artisan Doodles are known for breeding Miniature Labradoodles and Goldendoodles that are sure to make perfect family dogs. Their breeding program aims at producing puppies with superior intelligence, calm temperaments, and a strong desire to please. You'll get the healthiest and most beautiful puppy in the neighborhood.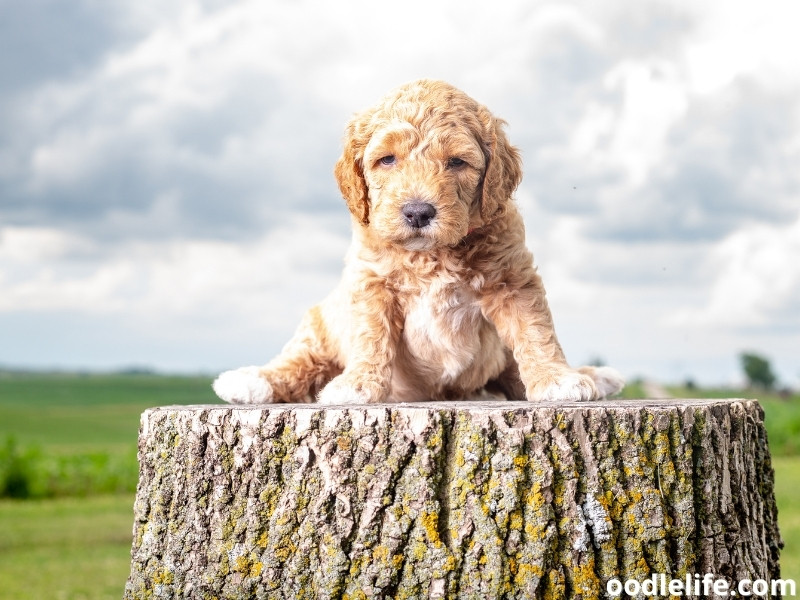 Every puppy is born and raised in a family home among the chaos of the breeder's kids and daily living. They also receive individual care, mental and physical exercise, and social interaction they need to mature into loving family members.
Before leaving for their new homes, the puppies are vet checked, vaccinated, and dewormed. They're also introduced to fundamentals of potty training to ease your life as a new pet parent. Your new puppy will arrive with a starter package that contains a sample of puppy food, a scented blanket, and a helpful guide on how to best care for your puppy.
The breeder uses Early Neuro Stimulation (ENS), a regimen of exercises started at a young age and known to improve a puppy's intelligence, cardiovascular health, and overall resistance to illness. Furthermore, they use breeding dogs with DNA clearance to guarantee their puppies will not develop genetic diseases later in life.
The breeder mandates prospective adopters to fill out an application form to allow them to learn more about the characteristics they're seeking in a dog. After your application is approved, you must pay a deposit to secure a spot on the waiting list. They regularly upload photos detailing upcoming litter's progress on their website.
Contact Details:
Website: https://www.artisandoodles.com/
Phone: (801) 426-5792
Email: [email protected]
Location: Springville, Utah
4. Red Desert Doodles
Red Desert Doodles breeds miniature, medium, and standard-sized Labradoodles. They provide their customers with the healthiest, well-behaved puppies meant to be companions for life. The breeder rears each puppy in their home or adoptive guardian families with love and attention.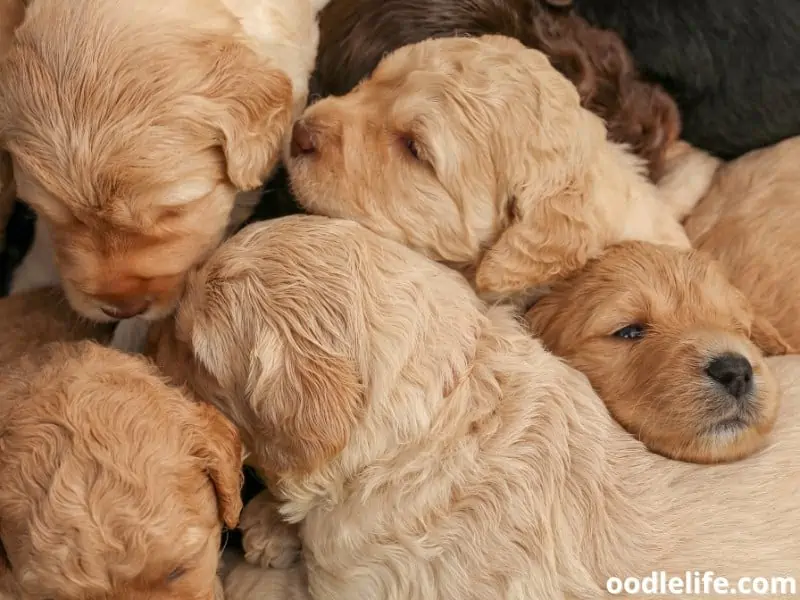 The breeder genetically tests all their breeding dogs to eliminate any possibility of passing down hereditary illnesses to their offspring. In addition, they have approval from the prestigious Orthopedic Center for Animals (OFA). They disclose all findings from these examinations if you wish to verify.
The breeder is a Worldwide Australian Labradoodle Association (WALA) member. You must pay a non-refundable deposit to reserve a puppy on their waiting list. They vaccinate, deworm, and microchip every puppy before sending them to their new homes.
The puppies also have the basics of potty and crate training. The breeder gives you a special package containing a scented blanket, the puppy's favorite toys, a leash, and a collar. They'll also make suggestions for your puppy's training and maintenance needs.
The breeder's objective is to uphold and improve the breed's integrity.
Contact Details:
Website: https://www.reddesertdoodles.com/
Phone: (435) 229-1050
Email: [email protected]
Location: Hurricane, Utah
Final Thoughts
When you're ready to bring a new puppy into your home, the first step is to locate a reliable breeder who looks out for the welfare of the puppies and the customer. A good breeder will be concerned about the kind of pet parent you'll be and is only willing to give their puppies to responsible persons.
Furthermore, the best Labradoodle breeders in Utah will have a long list of references and customer testimonials accessible to the public. They keep their promise and give you the materials to raise a happy, healthy dog. We hope our guide on the best Labradoodle breeders in Utah helps you land a happy canine companion.