Best Labradoodle Breeders in Virginia (2023 Update)
There are so many types of Doodle breeds out there, but there's something about the Labradoodle that's captured the hearts of thousands of families. Finding a great breeder is the first step if you want to bring home one of these mixed Doodle breeds. 
When it comes to getting a Labradoodle, you want to go with a reputable breeder. Pet stores tend to be unethical and contribute to puppy mills, so a high-quality and knowledgeable breeder is your best bet.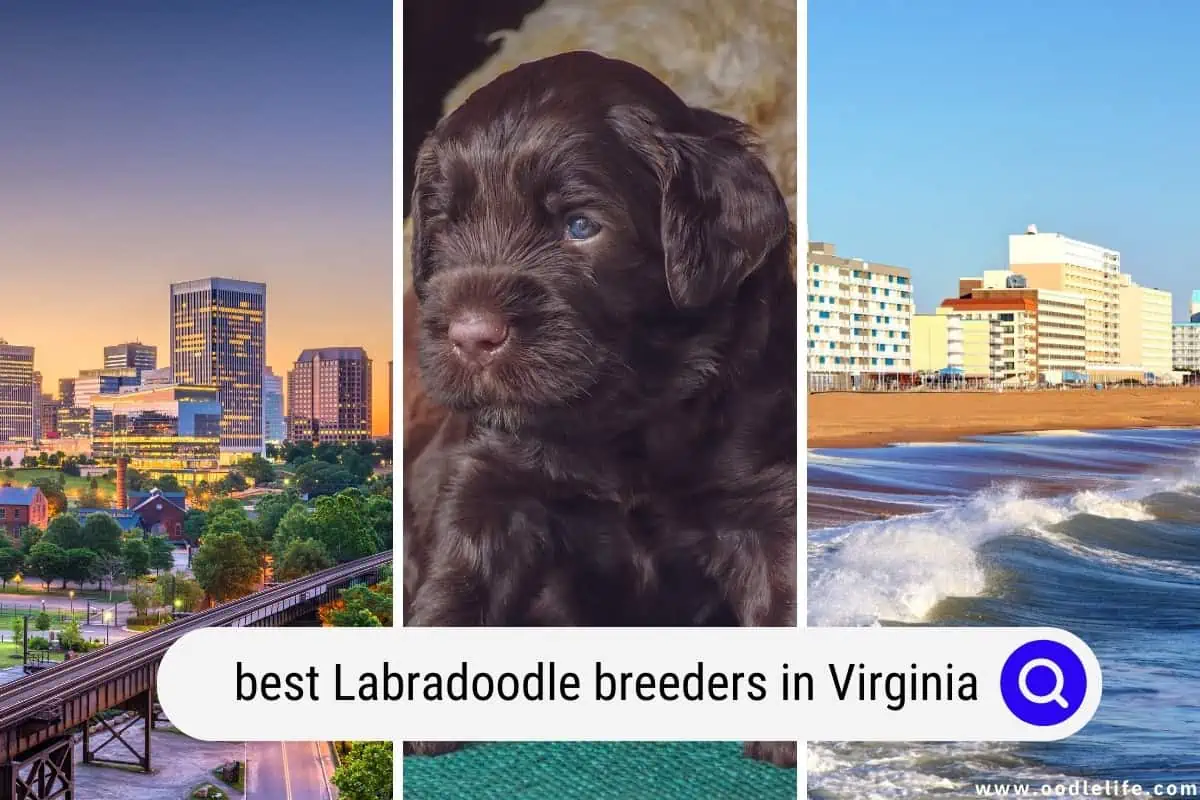 $300 2023 Discount!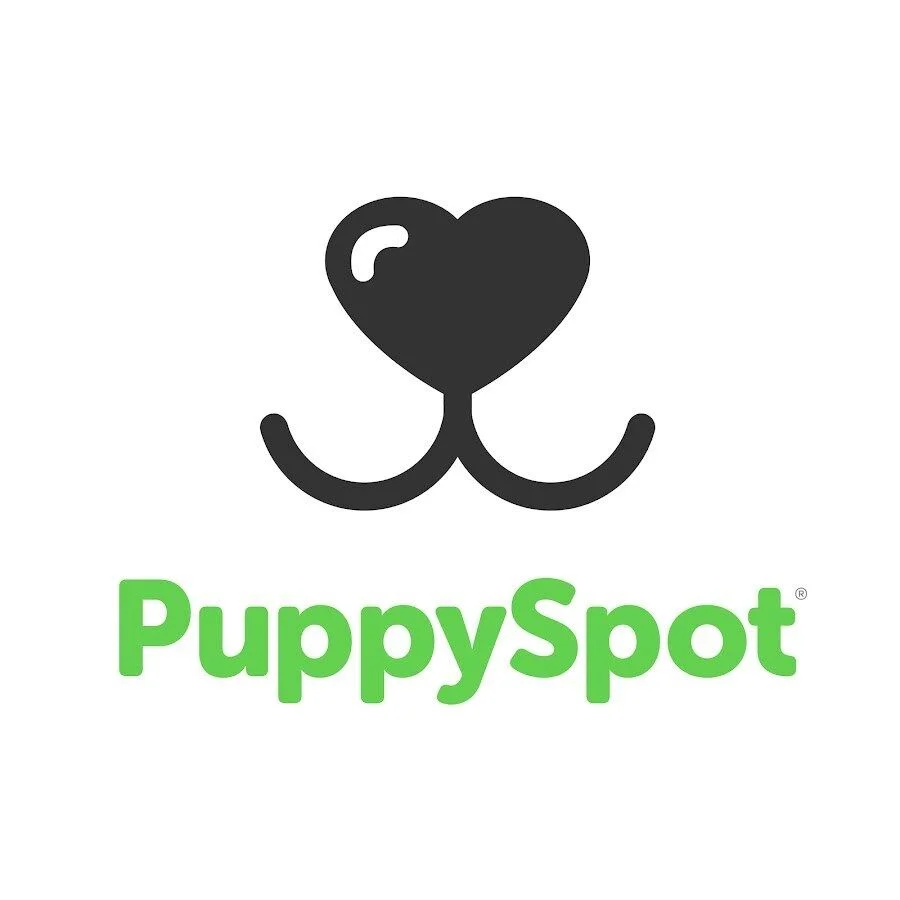 PuppySpot Adoption
PuppySpot is a reputable dog marketplace where you can browse and find compatible puppies right from the comfort of your home. They have placed over 200,000 puppies into homes in the US!
Click through and use the code PUPPY300 for $300 off any puppy adoption.
See Puppies and Save $300
If you're on the hunt for a Labradoodle puppy in Virginia, these are the best breeders out there:
1. Providence Hill Australian Labradoodles
One of the absolute best Labradoodle breeders in Virginia is Providence Hill Australian Labradoodles. They live out in the country with plenty of land for the dogs and puppies to explore.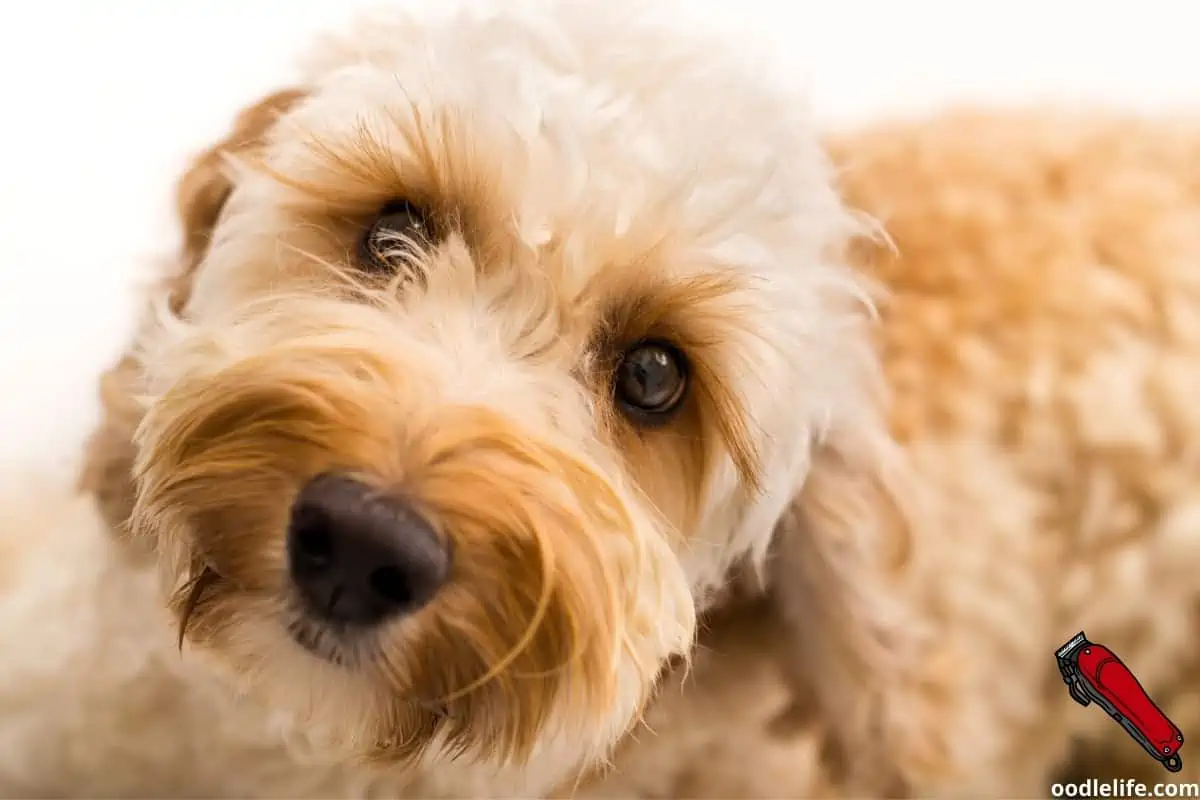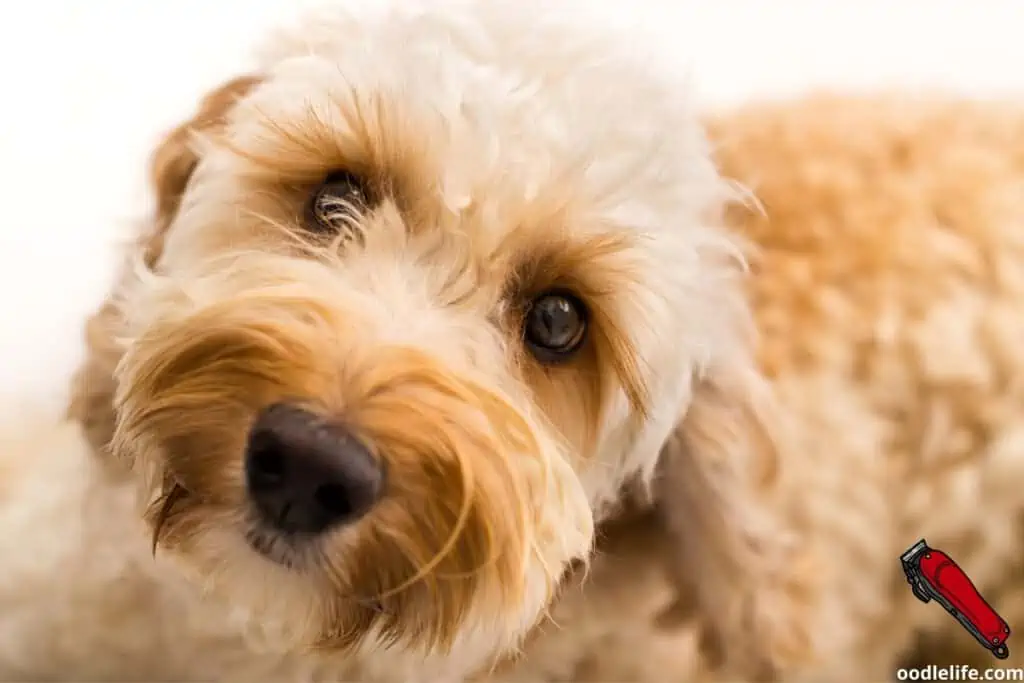 They have a huge fenced-in yard for the dogs and puppies and a little "guest" home outside, which is where they keep the Labradoodles. Don't worry, though. They're not in kennels and have free range in their area.
When you come to pick out your puppy, you'll be able to see how they live and how well they're taken care of. The puppy application only takes a few minutes to fill out, but they do take their time approving applicants. They do this to ensure all their puppies go to the right home.
Like other breeders, your new Labradoodle puppy from this breeder will come with all the vaccinations they can have at that point, deworming, and a health certificate.
Breeder Details:
2. Family Labradoodles
Family Labradoodles is one of the newer Labradoodle breeders in Virginia, but that doesn't mean you should write them off. They've been breeding Labradoodles and Goldendoodles for you to adopt since 2017.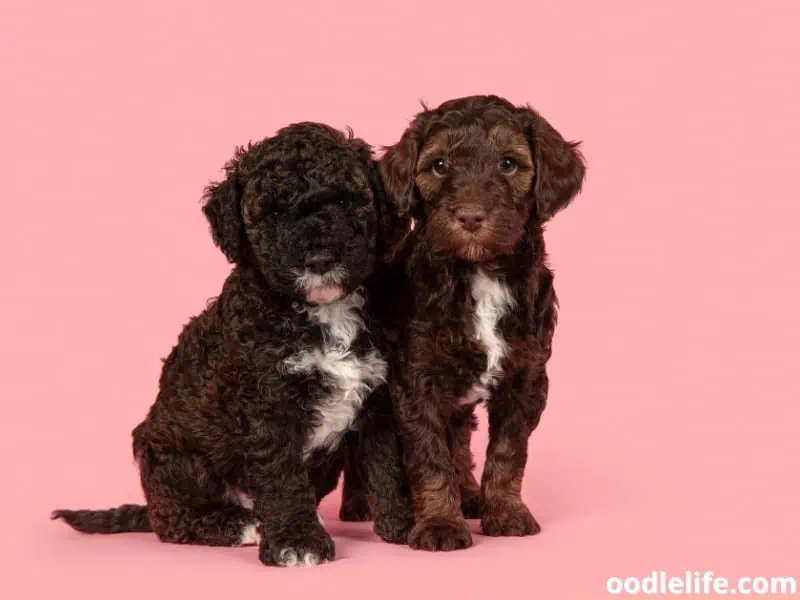 They're part of the responsible breeding program and ensure that all their puppies are healthy, intelligent, happy, and loyal. Before you take home your new Labradoodle puppy, it will be well-socialized with kids and other animals.
You'll need to fill out an adoption application before you can put down a deposit for a puppy. Once the breeders approve your application, you'll be invited to meet the puppies in person so that you can choose the Labradoodle for you.
Each Labradoodle puppy comes with a health certificate, deworming, vaccinations, and a little starter kit to get you through the first few days of being home. They provide helpful tips on choosing a food brand and other things you might need to know as a puppy owner.
Breeder Details:
3. Great Bridge Australian Labradoodles
Great Bridge Australian Labradoodles is a high-quality breeder in Virginia. They're a member of the Australian Labradoodle Association of America (ALAA) and are one of the most ethical breeders you'll find for Labradoodles, besides the others on our list.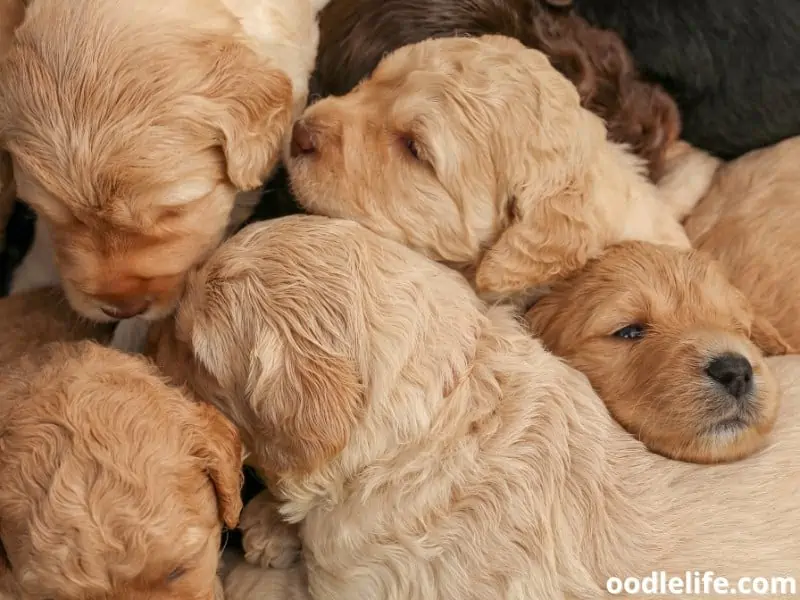 They regularly have puppies available and have several litters throughout the year since they have more than one female dog they breed. Their website is usually updated on litter, but you can always call them for more information.
Once you're approved to adopt one of their Labradoodle puppies, you can meet the puppies and the dogs they use to breed them. This allows you to understand better how well they care for the dogs and if it's the right breeder for you.
Like other breeders, all their puppies have a health certificate, vaccinations, and deworming. They require you to get your puppy checked at your vet within a week of adoption.
Breeder Details:
4. Gleneden Labradoodles
Something different about Gleneden Labradoodles compared to the other great breeders on our list is the sizes of their Labradoodles. While most breeders only focus on standard or one specific size, this breeder offers mini, standard, and medium size Labradoodle puppies.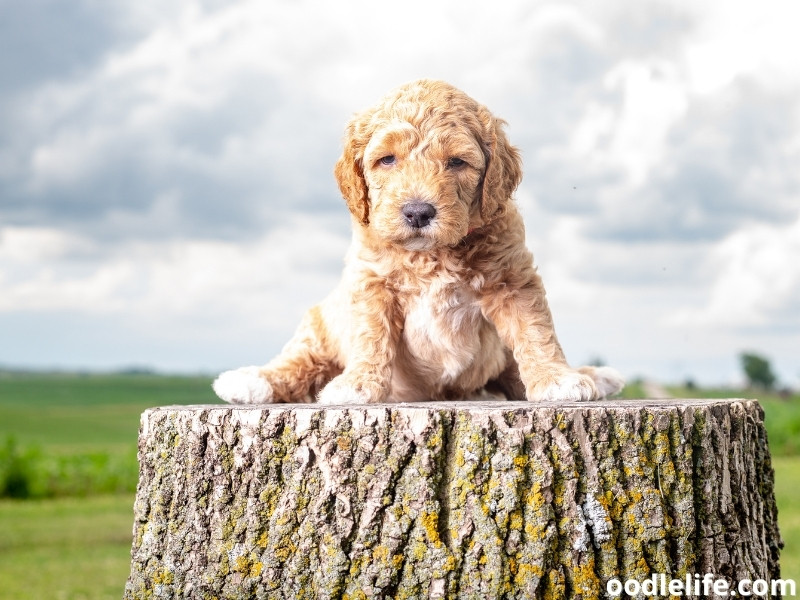 The breeders at Gleneden Labradoodles have been breeding and raising dogs for over 30 years, making them one of the most experienced breeders in Virginia.
They follow all breeding guidelines and are ethical. All their dogs and puppies are kept within the home like pets and never in kennels. They place all their puppies one by one because they want to ensure they're going to the right home and will have a happy life.
If you can no longer take care of your puppy, they always welcome any of their puppies back to ensure they don't end up in shelters or unwanted homes. Puppies are dewormed and vaccinated before heading to their forever home.
Breeder Details:
5. Doodle Dog Pups – Labradoodles & Goldendoodles
A great Labradoodle breeder in Bealeton, Virginia, is Doodle Dog Pups. They're known for their Labradoodles and Goldendoodles puppies. They always welcome prospective puppy parents to come to meet their puppies and see where they breed them.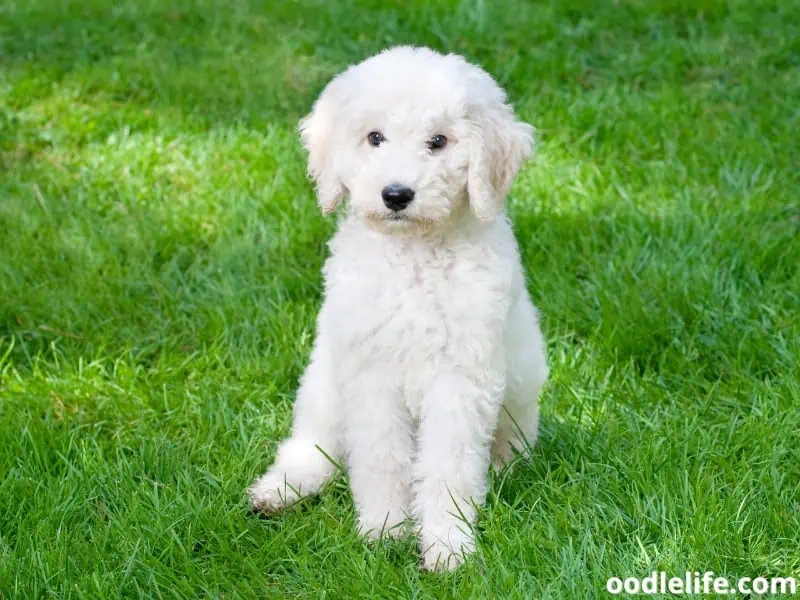 They do offer to ship but prefer not to do that.
They have a large yard where the puppies and dogs can roam and learn how to be dogs. They are well-socialized from the moment they're born until the day you come to pick up your furry friend.
You'll need to check their website or contact them to learn more about when they'll have Labradoodle puppies. They aren't constantly breeding because they don't want to cause undue stress to their females.
Before you leave with your puppy, they will have vaccinations, deworming, and a health certificate. You'll also get an information sheet about food recommendations and other helpful tips for having a new puppy.
Breeder Details:
6. Sweet Tea Australian Labradoodles
Another new Labradoodle breeder in Virginia that has quickly gained an excellent reputation is Sweet Tea Australian Labradoodles. This family operation loves Labradoodles and took the time to learn everything it could about breeding before opening in 2020.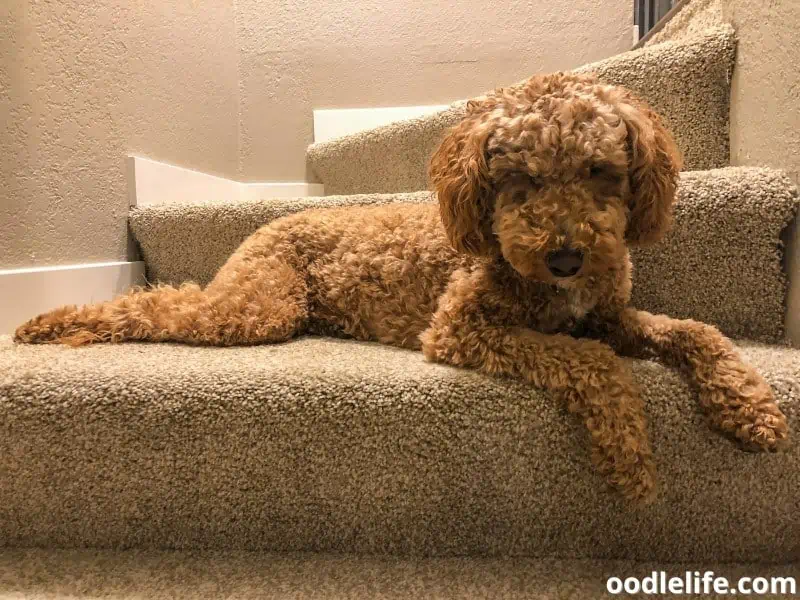 They work with crate training the puppies for you before you even pick them up. That doesn't mean they're always in the crate, though. They almost always have free range to roam in their area of the home, but they incorporate crate training to help you get started if you plan on doing that.
The owners have children, so all the puppies will be well-socialized with kids and other animals. This can make it easier to welcome a new puppy into your home if you already have animals or children.
All their puppies go home healthy and with a proven certificate of health. They vaccinate them as much as possible based on their age and deworm them.
Breeder Details:
Final Thoughts
The six breeders above are just a few of the best Labradoodle breeders in Virginia. All of them follow breed standards, treat their puppies like family, and ensure all their puppies are healthy before sending them off to their forever homes. 
If you're ready to bring a new furry friend home, you can contact these breeders to learn when they'll have another litter and how to get on their prospective client list.