Labradoodle Rescues in Texas – Top 6 Picks! (2023)
Is there any animal better than a Labradoodle? We might be biased, but we don't think so (unless it's another kind of Doodle, of course)! Labradoodles are funny, loyal, intelligent, and make wonderful family pets because of their hypoallergenic fur and calm, loving temperament.
Doodles are in high demand around the world because of these desirable traits, and many breeders take advantage of this and raise dogs to sell for high prices, often neglecting or abusing them. When you rescue a dog, you are doing something life-changing for the animal. In exchange, a rescue dog will brighten your life with love and gratitude.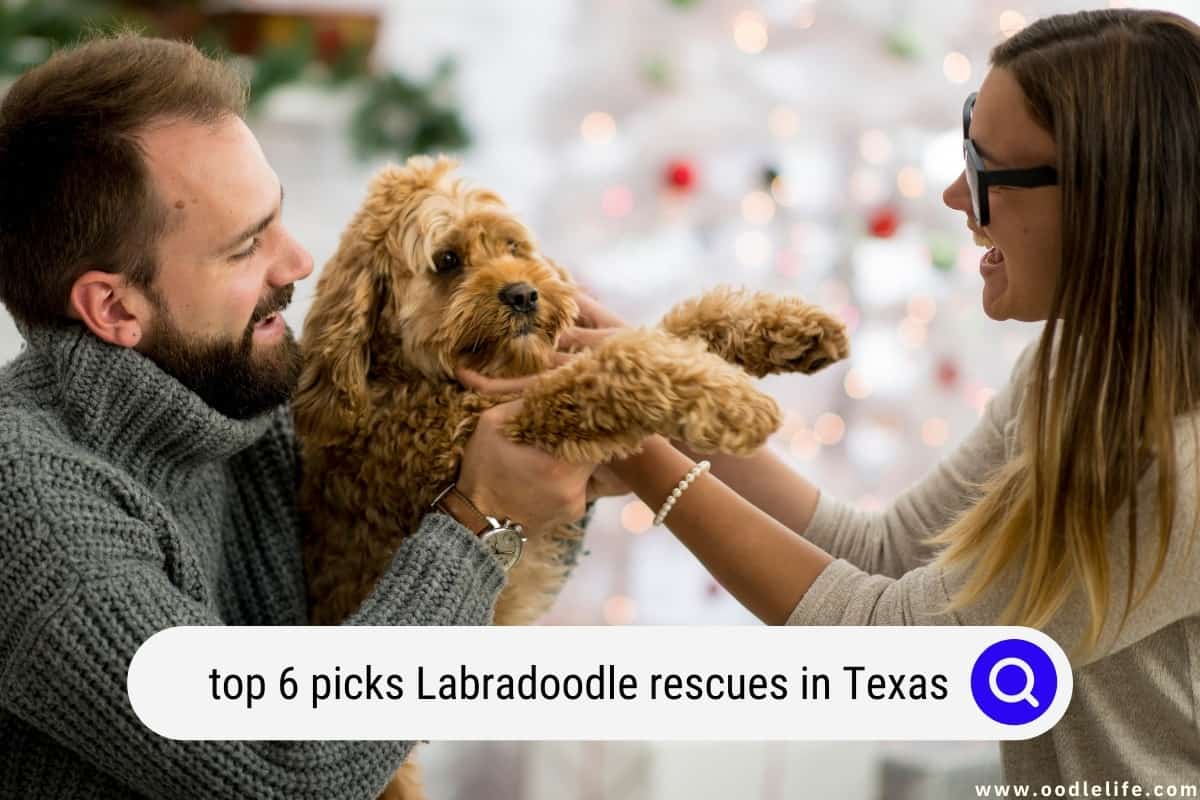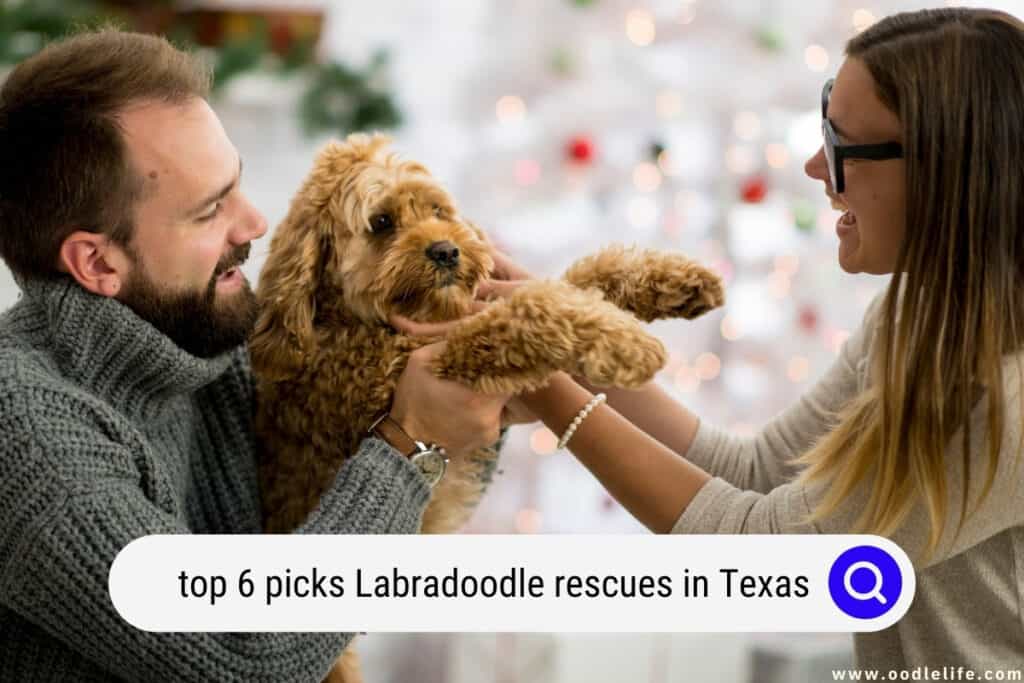 When considering a rescue dog, it is crucial to do your research to ensure that your dog comes from a reputable rescue group. Fortunately, if you live in Texas, we've got you covered! We put together this list of the top six Labradoodle rescues in Texas.
Let us help you make a difference when it comes to bringing home your next furry family member.
Shelters vs. Rescues
Shelters are not rescues. Shelters do important, difficult jobs, but they are often overcrowded and underfunded. They rely on rescue groups to take their most at-risk or most adoptable dogs to free up space.
Rescuing a dog from a shelter is wonderful, but shelters often lack the resources to rehabilitate their dogs. When you take a dog from a shelter, you may get a dog more quickly, but it may not be the right fit for your family. A rescue group will try to ensure that the dog you choose is a good match for your home and that you will be the perfect family for this furbaby!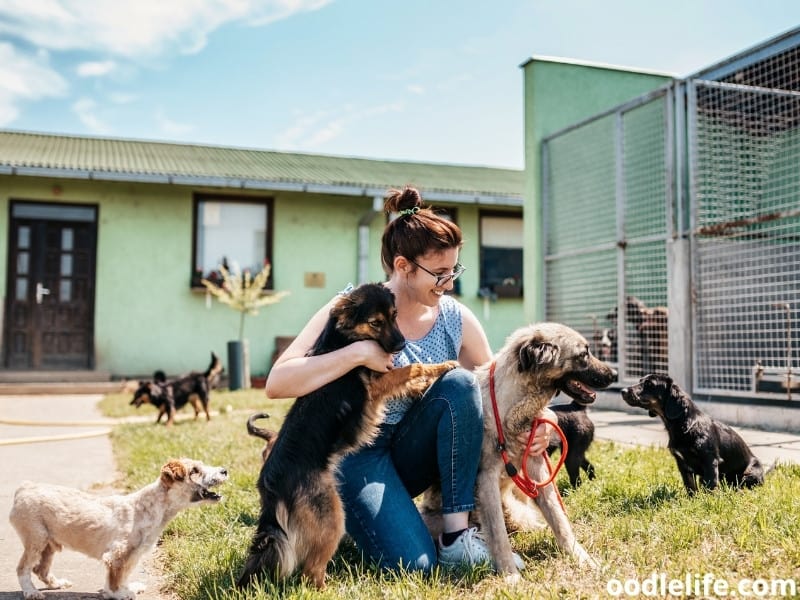 What to Know Before You Bring Home a Rescue Dog?
Being a rescue dog is tough! First, you've had a traumatic experience. Your family may have abandoned you.
You may have been homeless or locked up in a shelter for a long time. On top of that, just as you're getting used to your new home at the rescue, someone comes along and adopts you, throwing you into an entirely new world!
When you bring home a rescue dog, it's critical to be sensitive to the dog's background and mental state. It can take a dog a long time to adjust to a new home. Remember: your new dog has no idea who you are! Your dog doesn't know it has been "rescued."
To the dog, being rescued is essentially the same as being kidnapped!
You need to earn your dog's trust before you can start integrating them into your life. Don't immediately start taking your dog to visit all your friends and family. Hold off on long walks, going to the beach, or even visiting the pet store.
We know; it's tough! You can't wait to take them out and have fun. But for the dog, this is an incredibly stressful time.
Give your dog at least two weeks of quiet, space, and calm to settle in. Some dogs may need less time than this, while some may need more. During those first two weeks, let them come to you, and let them tell you when they are ready for more.
Don't try to force your love onto them, no matter how much you long to snuggle into their soft, fluffy fur!
Put a crate, bed, or pen in a quiet, protected part of the house where the dog can escape and be alone. This area is the dog's safe space: make sure that no one can bother the dog while they are in this space. If they have somewhere to feel safe, they will be more likely to respond positively to human interaction and lifestyle changes.
Listen to your dog and monitor their behavior to see how they adjust. Only start introducing new people and experiences when it's clear that your dog is completely comfortable with you, everyone in your family, and your home.
Even so, your dog may never be the friendliest pup in the park, and that's okay. As long as you give them the love and support they need, your Doodle will come to love you and your family, and that is the most important.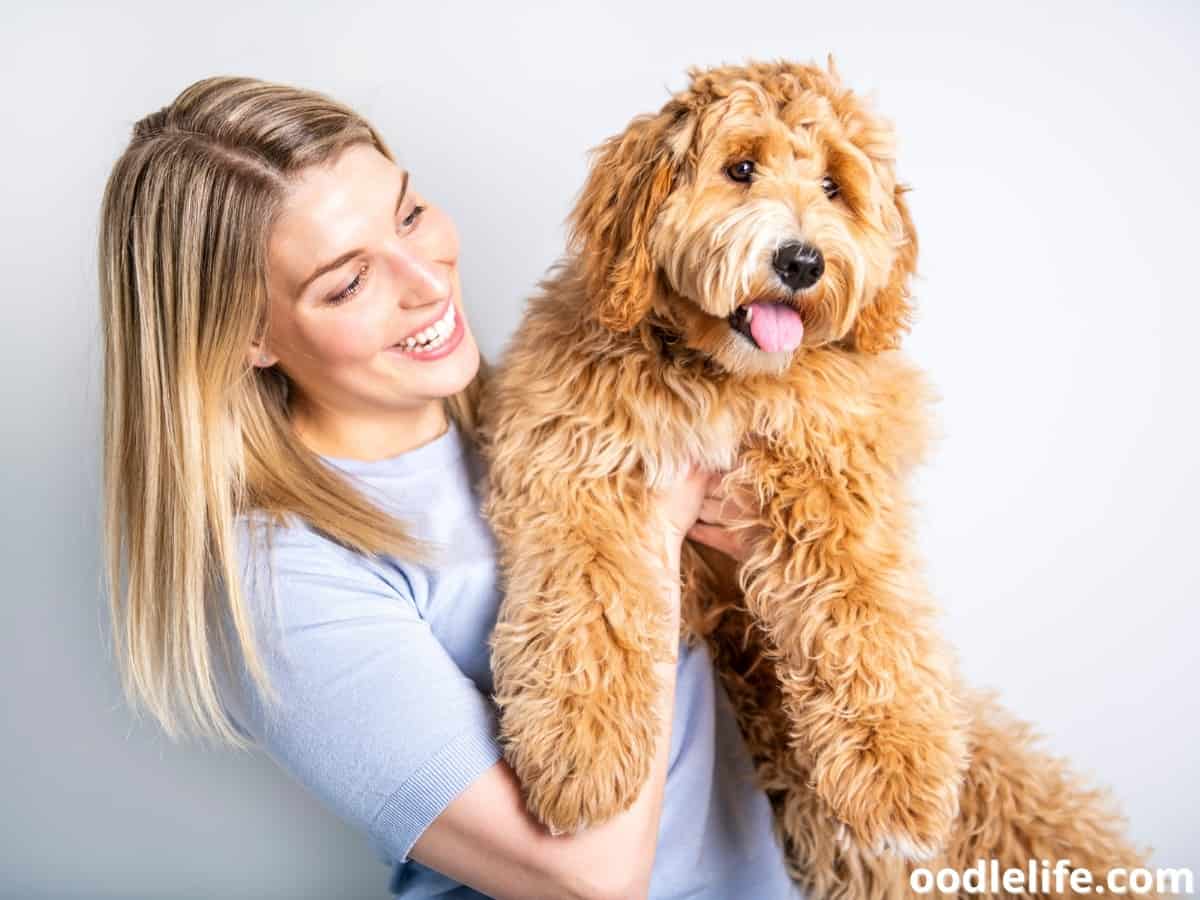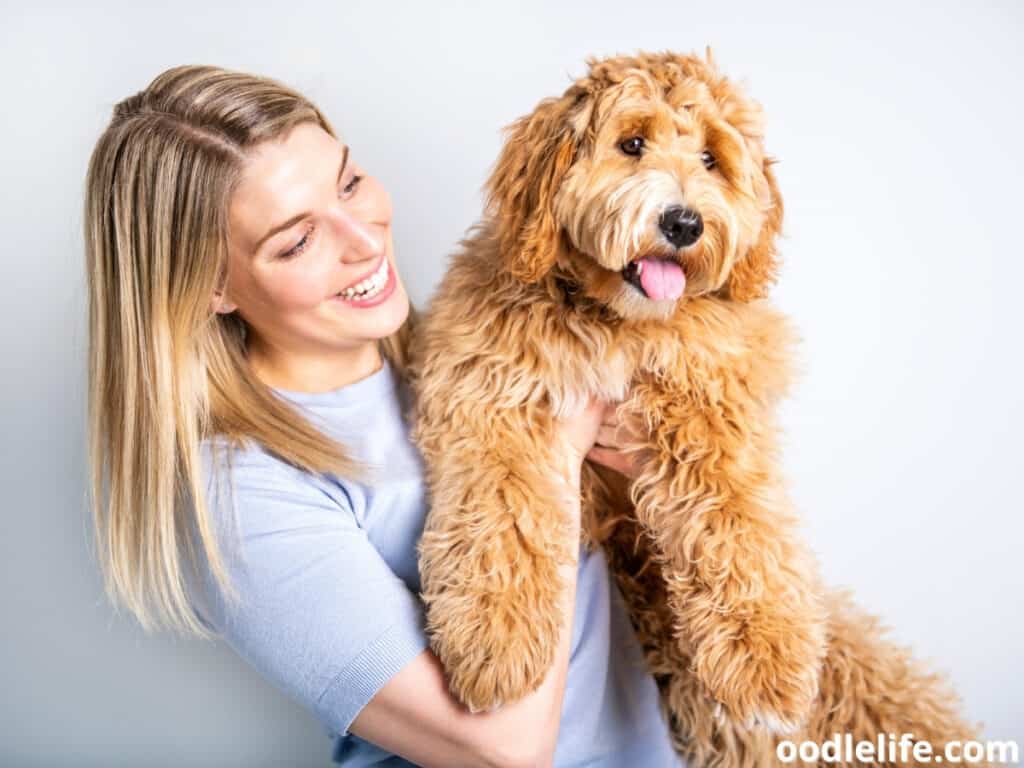 The Top Six Labradoodle Rescues in Texas
If you're up for the work rescuing a Doodle may require, you can start by finding a reputable organization that dedicates their time to rescuing dogs. Texas is a big state, but some rescues are better than others in their practices. Here are six of the best Labradoodle rescues in Texas!
Doodle Rock Rescue
Doodle Rock Rescue was founded in 2019 and has since focused on rescuing abused, abandoned, surrendered, and neglected Doodles. They have Doodles of all types and do not specialize in Labradoodles, but they are often more than likely to have a Labradoodle looking for a good home, as Labradoodles are more common than other kinds of Poodle-mixes.
Doodle Rock is entirely volunteer-run, and many dogs are kept off-premises by foster parents. The Doodle Rock staff provides training and rehabilitation for all dogs. They work with only the most responsible and loving families to foster their dogs until their adoption.
Fill out an online adoption form and view available dogs on their website. They do not allow families who live outside a 350-mile radius of Dallas and Fort Worth to adopt. Every adoption will require a home inspection.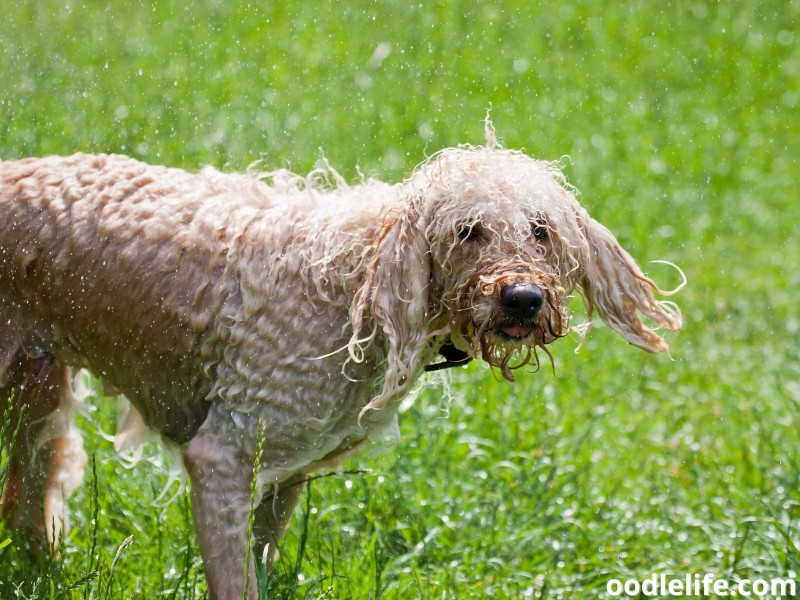 Doodle Dandy Rescue
Doodle Dandy Rescue Texas works with over 500 volunteers to find, rescue, and rehabilitate Doodles of all types. They primarily take dogs out of shelters, particularly if the dog is in danger of euthanasia. The rescue group is based in Dallas but has satellite facilities in Austin, San Antonio, and Houston.
Doodle Dandy was founded in 2020 and has successfully rehomed over 300 Doodles with new, loving families. They provide training and medical care for all the dogs in their facilities.
Their adoption process is competitive. The group does not guarantee you will get the first dog you apply for. Those interested in adopting should try "foster to adopt" options to increase their chances of being matched with the right dog.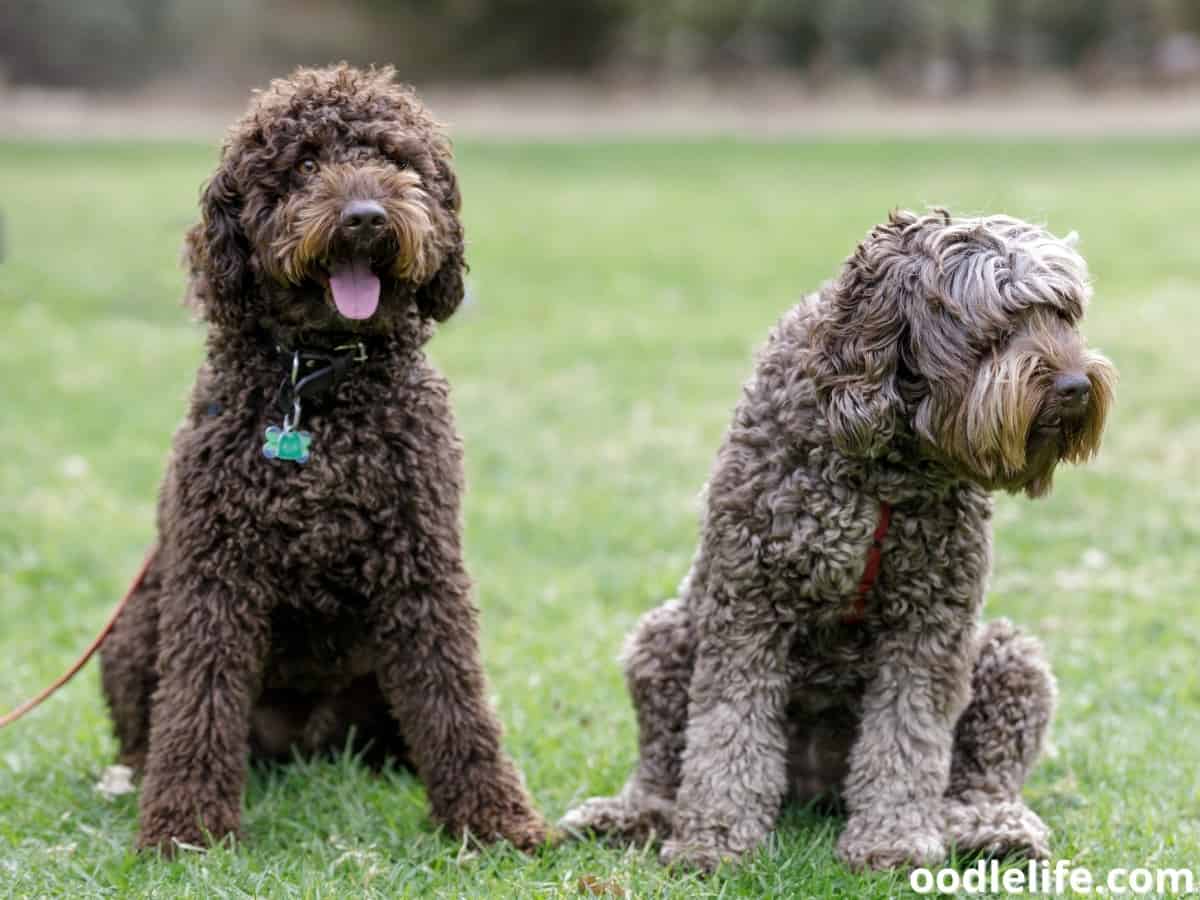 Oodles of Doodles Rescue Collective Texas
Oodles of Doodles is the original Doodle rescue, founded in 2009 and now holding over ten years of experience rescuing, rehabilitating, and rehoming Doodles of all types. They do not specialize in Labradoodles, but they frequently have Labradoodles available for adoption.
Oodles of Doodles rescues at-risk dogs from shelters where they are suffering neglect or are in danger of euthanasia. They also help people who need to rehome their dogs and rescue dogs from the streets. The rescue is volunteer-run and relies on donations.
An application is available online, where you can also view a list of dogs that are up for adoption. If you need to rehome a dog that you currently own, there is also an online form available. Oodles of Doodles has facilities all over the United States, so if you have family or friends also looking for a Doodle, they may be able to find a base in their state.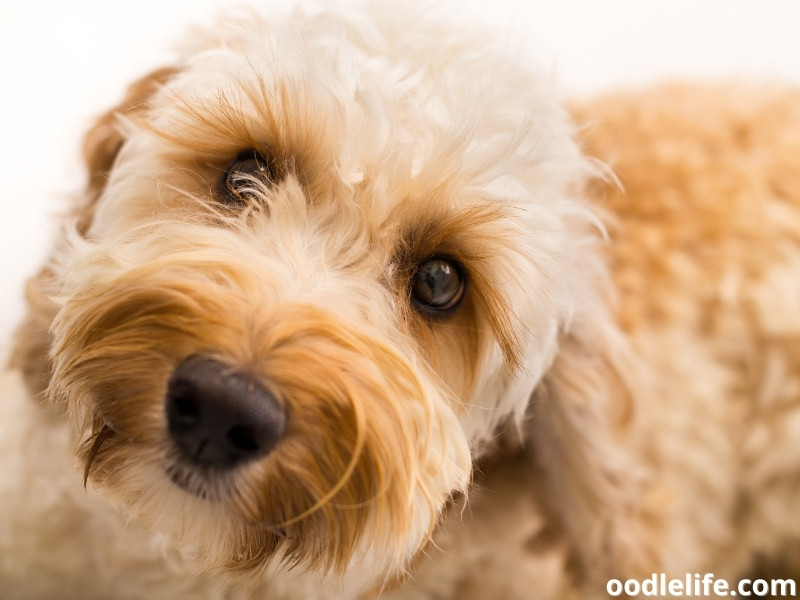 IDOG Rescue
IDOG Rescue has facilities across the United States, but its main hub is in Houston, Texas. IDOG is a rescue primarily geared toward rehabilitating Labradoodles and Goldendoodles, but they frequently deal with Doodles of all types.
IDOG works with shelters all over the country to pull dogs from the shelter system as quickly as possible. They also accepted owner-surrendered Doodles. They do not discriminate based on coat or color but they do evaluate medical background and behavior.
They may not take a dog if it is deemed too aggressive or too sick to be rehabilitated.
IDOG has a comprehensive screening process for all applicants including a background check, veterinary references, and home inspection. Their application process is competitive, and they do not make guarantees about whether or not a particular dog will fit into a specific home. See their application FAQs for more information.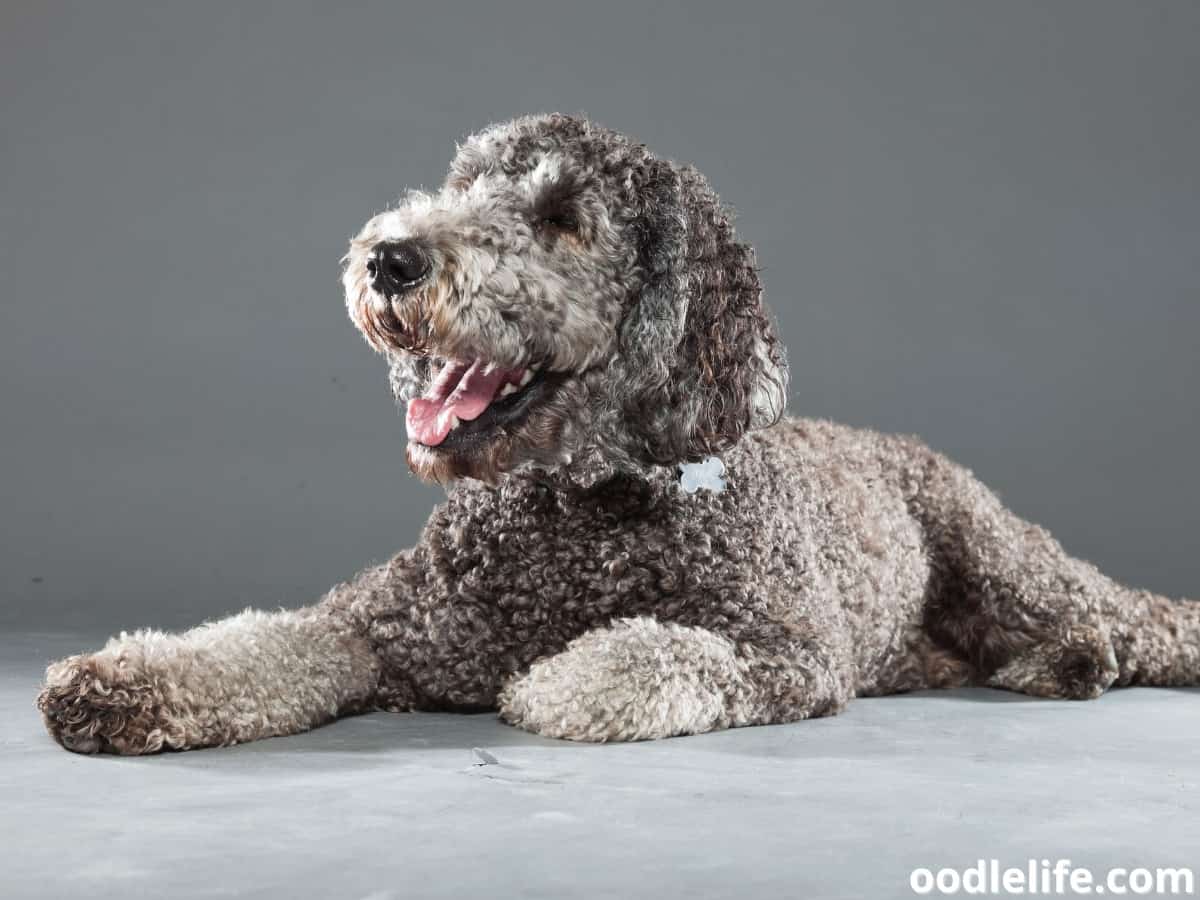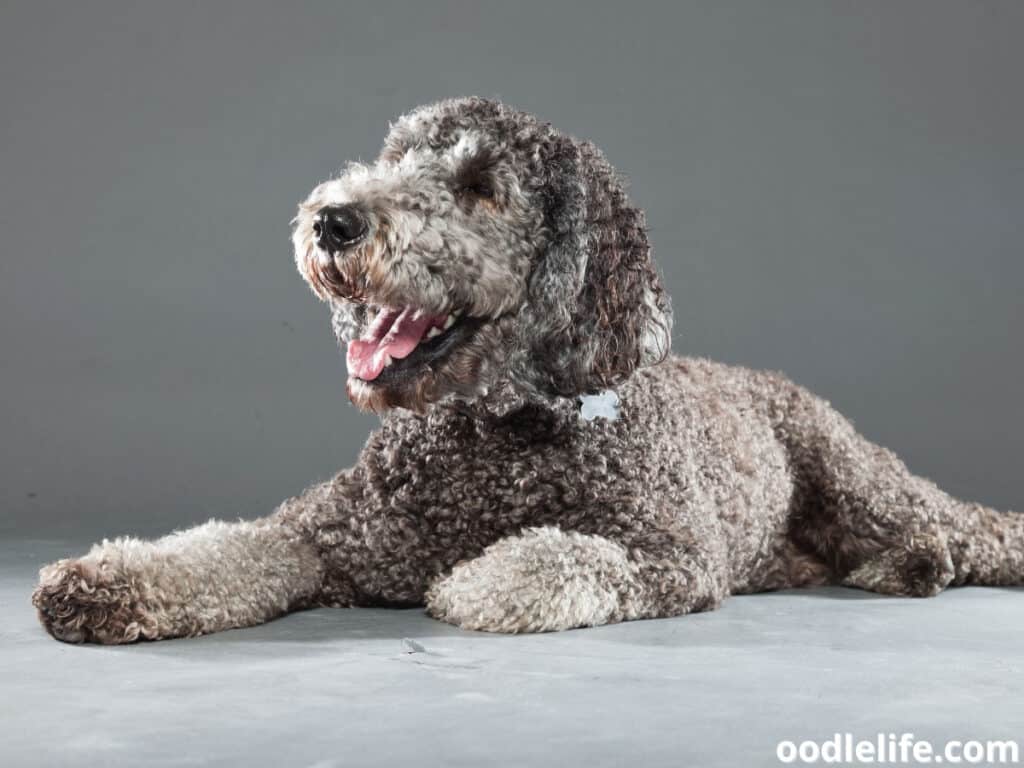 Poodle Rescue of Houston, Texas
The Poodle Rescue of Houston, Texas started in 1999 by members and volunteers of the Bluebonnet Poodle Club. PRHT typically has about 50 dogs available for adoption at any given time. The dogs live on an acre of land outside Houston, where they are cared for and rehabilitated.
PRHT aims to rescue and rehabilitate over 500 dogs every year and has been doing so since 2017. While they do not specialize in Labradoodles, they do rescue all types of Poodles and Poodle-mixes.
PRHT takes in dogs from shelters, owner surrenders, breeder surrenders, strays, and puppy mill closures. Their screening process is comprehensive, including a reference check and home inspection.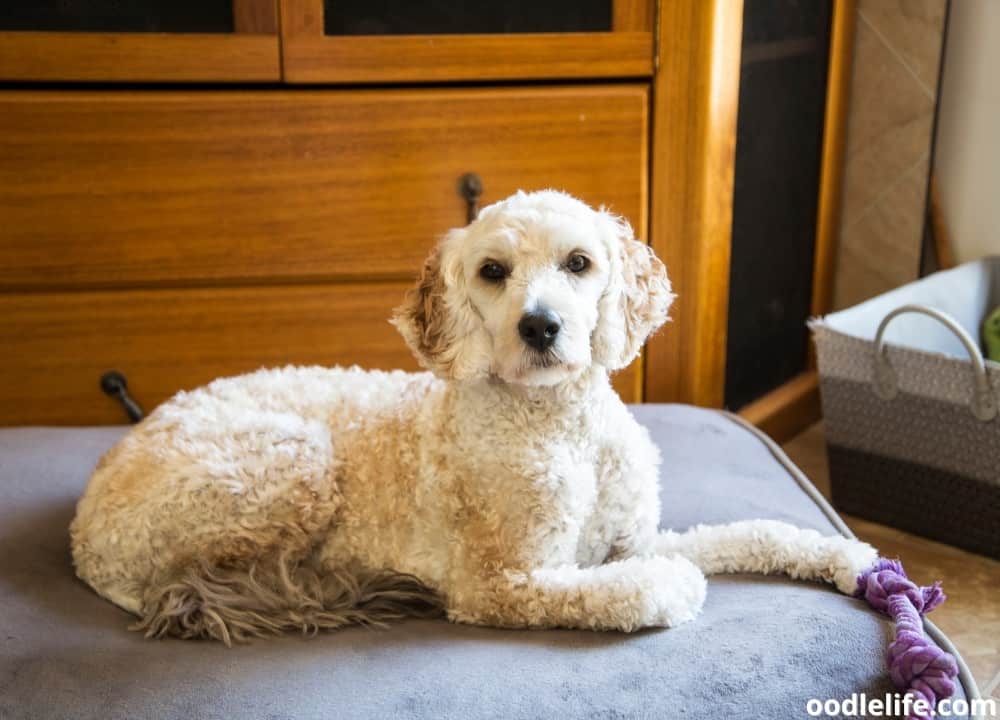 Forgotten Friends Texas
Forgotten Friends is not specifically a Doodle rescue, but they work with mixed-breed dogs of all types and frequently have Doodles available. They have been rescuing dogs since 1999 and achieved non-profit status in 2004.
The rescue's primary goal is the rescue and rehabilitation of mixed-breed dogs, and they hope to rehome the majority of their dogs into loving families. The rescue group is volunteer-run and donation-based.
Forgotten Friends operates in the greater Austin area, and does not adopt dogs outside this area or out of state. Those interested in adoption can fill out an online application for a specific dog. They make no guarantees that filling out an application will secure the dog of your choice.
They also don't allow out-of-state adoptions.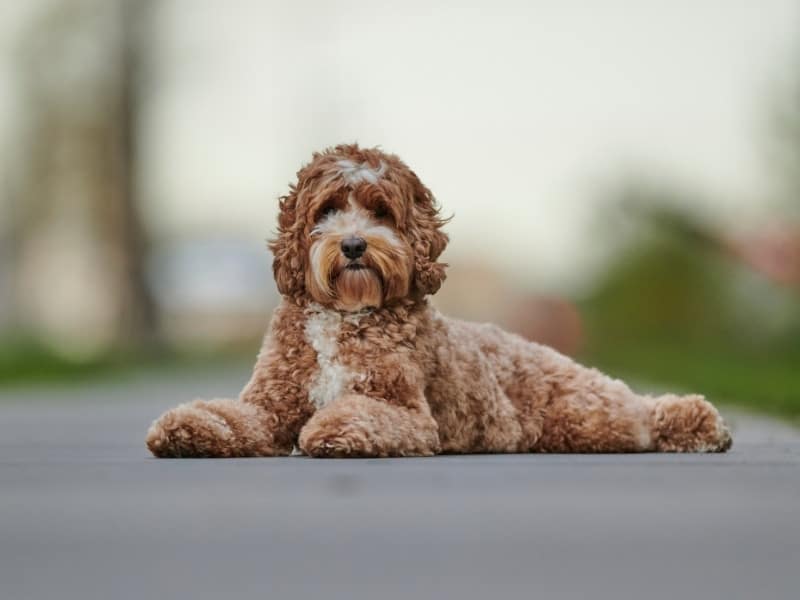 Conclusion
If you live in Texas and are looking for a Labradoodle to add to your family, consider supporting one of these wonderful rescue organizations. When they have the right love and support, a rescue dog makes one of the most wonderful friends you will ever have.