Best Labradoodle Rescues [9 Best USA and Canada]
There is no question that Labradoodles make for a wonderful addition to any home in need of some fun, excitement, love, affection, or (a little bit) of crazy. I love my Labradoodle Max to bits – he is one of the most wonderful dogs I have ever trained.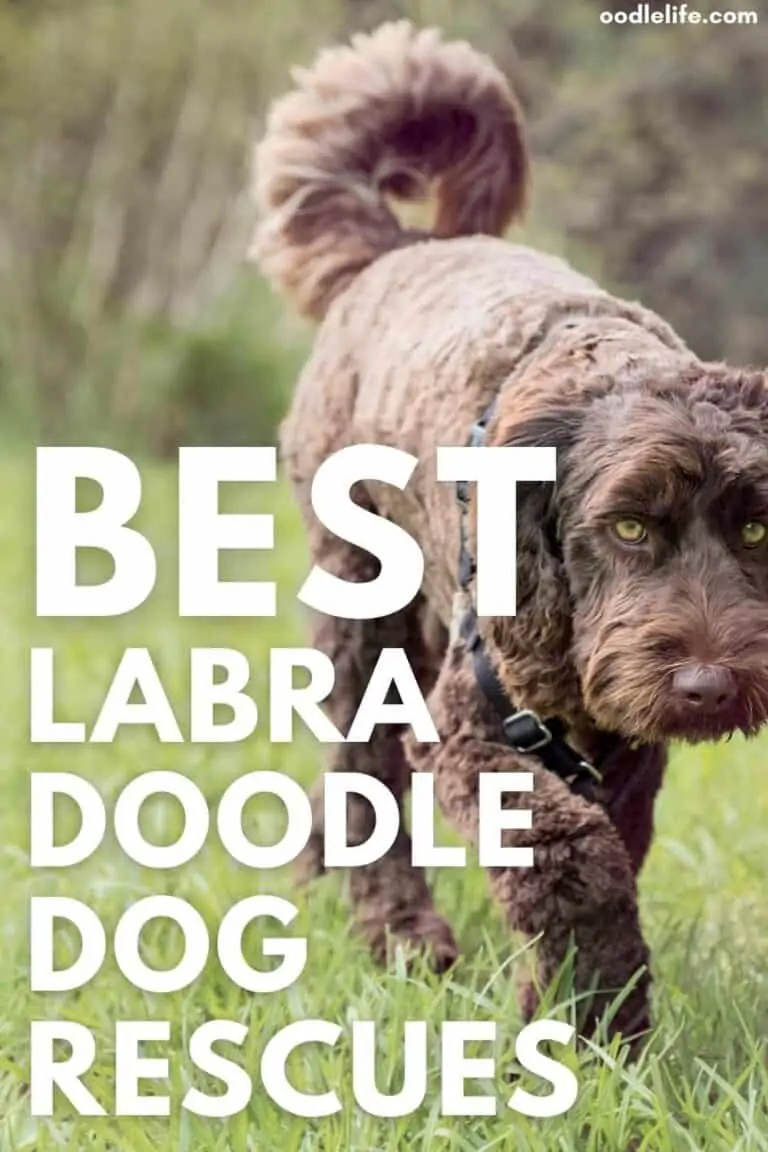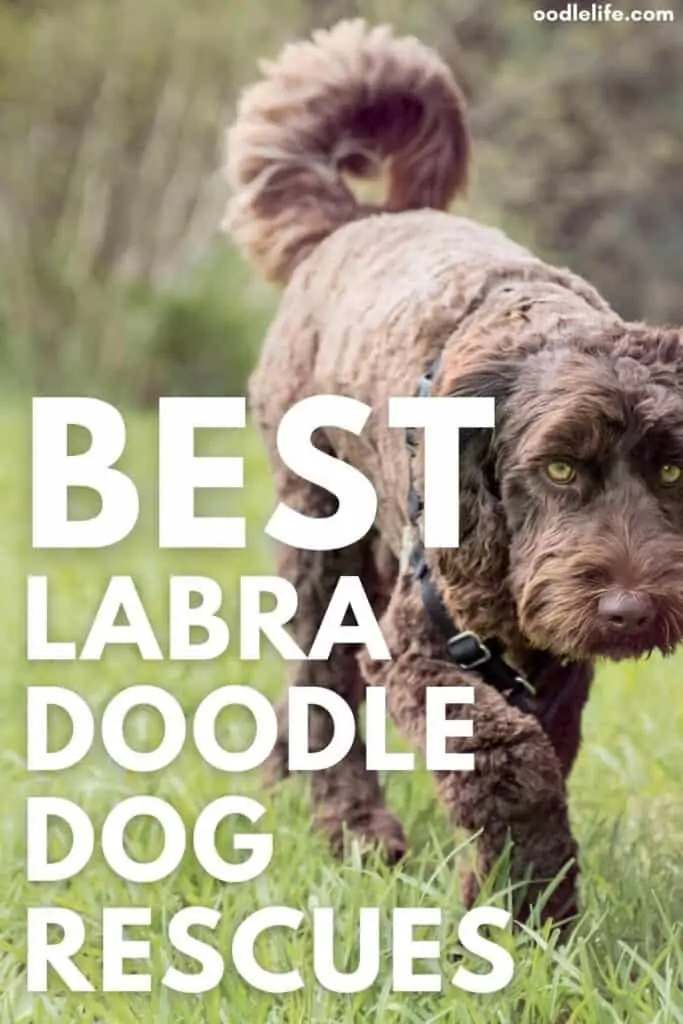 Adopting a Labradoodle comes with countless benefits, but many pet-fanatics are left wondering where to look for this magnificent breed.
Obviously, a large portion of this will depend entirely on where you are situated.
While there are some spectacular online services, you can save a lot of time, money, and stress by seeking out the best option closest to you.
To help you get started we have come up with our very own list of the best Labradoodles rescues in North America, broken down by geographic location.
In total, we have 1 rescue in the North region, 4 in the South, 3 in the East, and just 1 on the West coast.
As well as our #1 ranked Labradoodle rescue program in the nation.
Keep in mind that all of these Labradoodle rescues are non-profit organizations, as we believe that money should never be an incentive for rescuing an animal.
BEST NATIONAL DOG RESCUE (With Labradoodles)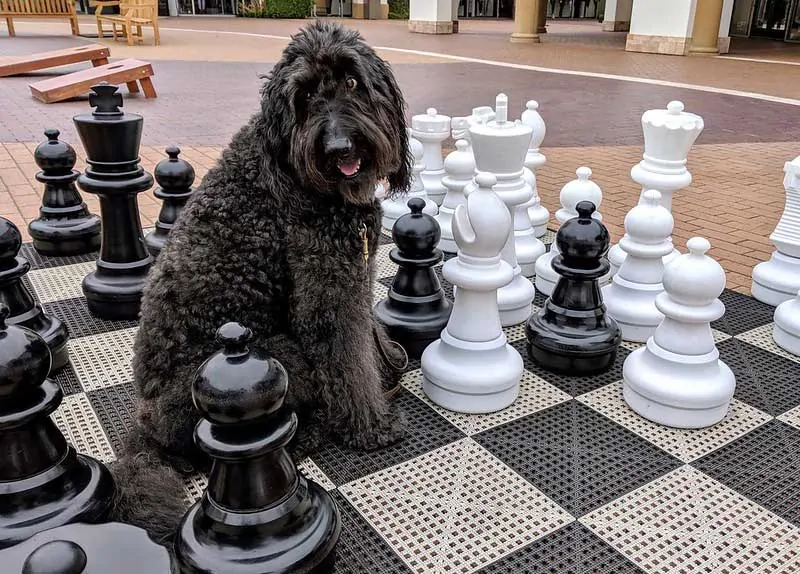 IDOG Rescue
IDOG Rescue remains as one of the best dog rescue programs in all of North America, as a national non-for-profit rescue for Labradoodles and Goldendoodles. They have a variety of foster homes scattered around the U.S. and have been in operation since 2006.
IDOG is immensely popular all across the U.S., as it is one of the most diligent, and quickest rescues at pulling doodles out of these shelters, and into good homes. Not only do they work extremely hard to rescue these animals, but they also offer one of the premier rehoming processes in the country.
They typically begin by showing up at shelter (or nearby foster homes) where doodle breeds are placed, and work hard to find them the best home available. They work closely with the animals, as well as the families, and are extra careful in finding proper homes for these pups.
If you are curious for more information, they have a tremendously informative Facebook page, and website where all of their locations are listed.
Best Canadian Labradoodle Rescue
Spin (Standard Poodles In Need) – Toronto, Ontario (Canada)
Standard Poodles in Need is a Canadian non-profit foster-based organization that strives in helping all variations of poodles find good homes. The organization revolves around a small group of poodle lovers that are dedicated to helping these friendly fur buddies find new homes.
Though it is based out of Toronto, they deal with cases from all over Canada, and take the time and effort to learn about each case individually.
So, you should have peace of mind knowing that you will be working with a group of people that are extremely dedicated, and knowledgeable on this amazing breed. SPIN is unquestionably the best option for those living north of the border.
South USA Best Labradoodle Rescues
Doodle Rock Rescue – Dallas, Texas (USA)
Founded in March 2017, Doodle Rock Rescue is on a mission to save, rehab, and rehome abused, neglected, and abandoned doodles.
Though fairly new to the pet rescue community, Doodle Rock Rescue offers full-service throughout the entire adoption process. This amazing organization is a 501 ©(3) tax exempt, non-profit rescue program based out of Dallas, Texas.
Since 2017, Doodle Rock Rescue has rehomed more than 900 dogs, with their primary focus being to help dogs in South Texas shelters, where the euthanasia rate is the highest in the nation.
This is an important note because (as of right now) they are only accepting applications for those who live within 350 miles of Dallas, Texas. Doodle Rock Rescue is 100% volunteer-based, and runs solely on donations. The only goal for Doodle Rock Rescue, is to provide more homes for doodles in need.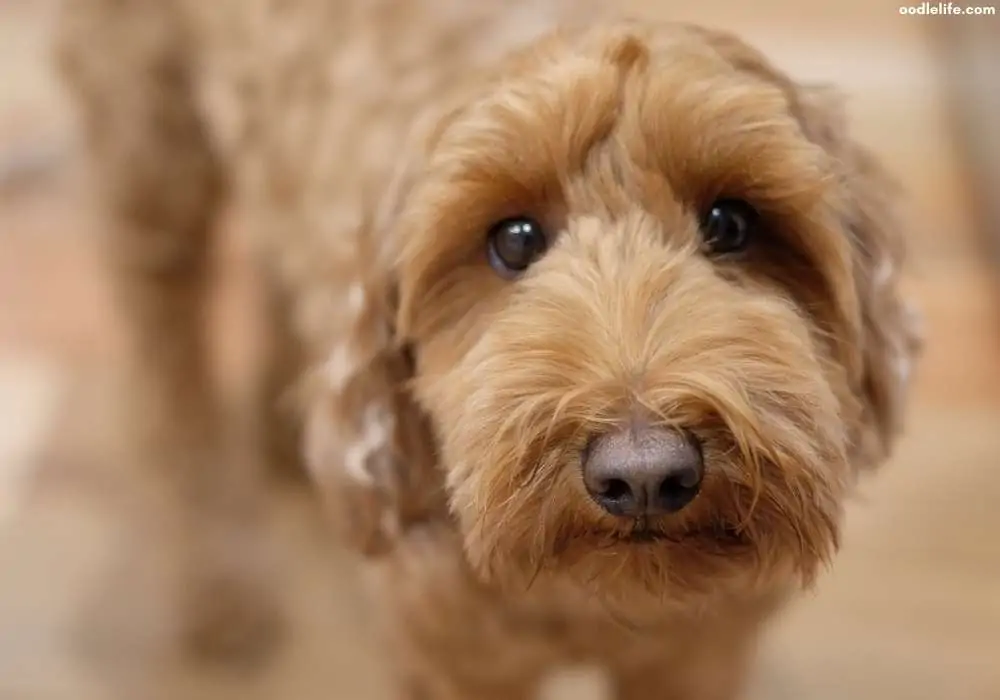 Doodle Dandy Rescue – Dallas/Fort Worth, Texas (USA)
Doodle Dandy Rescue is another volunteer-based organization based out of Texas, except they will only rehome dogs within a 4-hour radius of their location.
While this will limit who can use their service, if you are located anywhere near Dallas, Texas, then do not hesitate to reach out to Doodle Dandy Rescue. Not only are they a non-profit organization, but they also accept all sorts of breeds (not just doodles).
In fact, even with this rescue being somewhat new, they have already received a Bronze seal of transparency, illustrating this group's value to the mission at hand. If you are curious to find out more, they have a variety of social media pages, as well as a business email for you to contact them.
Poodle and Pooch Rescue of Florida – No physical location
Another exceptional rescue program is the Poodle and Pooch Rescue in Florida. This amazing group of people look to take in dogs that otherwise would have been neglected.
Dogs that are older, have chronic health conditions, or have been abused. This program is extremely welcoming to all dogs, and is even made convenient for those looking to adopt. Since there is no physical location, every dog is housed in one of their many foster families that they work with.
This will allow the dog to be cared for throughout the entire journey, plus it may help to remove geographic limitations. The Poodle and Pooch Rescue of Florida is another 501 ©(3), non-profit organization, that takes the time to understand the animal, and also provides veterinary care if needed.
This is also one of the more well-established rescues in the country, as they have saved over 5200 dogs since 2008!
Florida Poodle Rescue, Inc. – St. Petersburg, Florida (USA)
Florida Poodle Rescue, Inc. (FPR), stands as one of oldest poodle rescue organizations in America, having helped to home over 10,000 poodles since 1994! This tremendous group of individuals works hard to help find abandoned, abused, neglected, unwanted, or animals in need of a home due to a death in the family.
Florida Poodle Rescue is another non-profit organization that is motivated to improve the lives of all animals.
Each pup is analyzed individually by a professional veterinarian, and care is given when necessary (spay/neuter, vaccines, dental work, medication, etc.). With over 171 dogs adopted just LAST YEAR, and over 115 volunteers, FPR remains a staple amongst doodle rescues.
Labradoodles Rescues in the East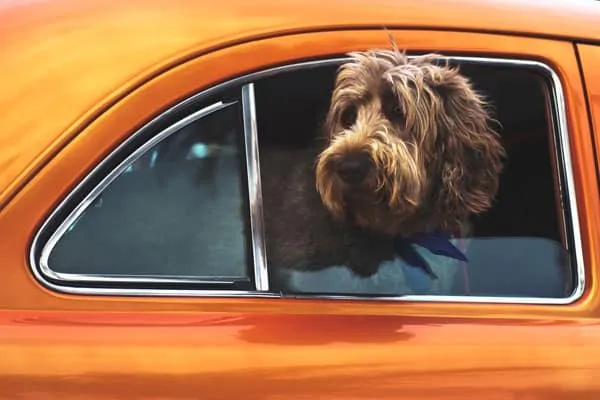 Delaware Valley Golden Retriever Rescue – Delaware (USA)
DVFRR is undoubtedly the top-dog (no pun intended) in terms of doodle rescues on the East coast. Having been established all the way back in 1993, the Delaware Valley Golden Retriever Rescue specializes in all variations of Retrievers, Labs, and poodle-mixed breeds.
This rescue operates in Eastern Pennsylvania, Delaware, Maryland, and New Jersey, and houses these dogs in a 50-kennel run facility located in Reading, Pennsylvania. They are another 501 (c)(3) non-profit organization that strives to build lasting relationships with these dogs, understand their individual needs, and finding them adequate homes.
The unique thing about the DVFRR is that they are extremely well-respected in the community, and have even received numerous nominations, and recognition since starting out in 1993.
Doodle Rescue Collective – Warwick, Rhode Island (USA)
Doodle Rescue Collective was founded in 2005, and is solely dedicated towards the homing of poodles, doodles, schnoodles, and any other poodle mix that comes to mind.
Since this time, Doodle Rescue Collective has saved more than 4000 Labradoodles, and Goldendoodles.
This is another 100% volunteer-driven (non-profit) rescue program that consists of more than 800 volunteers! It is based out of Warwick, Rhode Island, and has expertise providing treatment throughout the entire adoption process.
In fact, they are exceptional at providing resources, and education to current/aspiring owners (outside of just the adoption process). Each dog is forced to undergo a veterinary screening, at which point they can also provide rehabilitation, refuge, and rehoming.
One caveat is that (unlike other rescues), Doodle Rescue Collective will not shelter the animal personally. Rather they work closely with foster homes throughout the U.S, and Canada to take care of this part of the process for them. However, this can be beneficial because it will allow the dog to be nurtured, well-socialized, and closely evaluated during the entire adoption process.
For the Love of Poodles and Pooches Rescue – Richmond, Virginia (USA)
For the Love of Poodles and Pooches Rescue is a relatively new rescue program (founded in 2013), but it has already helped to home hundreds of pups in this time.
They are another tremendous rescue organization for those residing on the East coast, with their primary goal being to provide next-level compassion, love, and attentiveness.
In fact, the rescue was founded in memory of the owner's beloved toy poodles, Callie, and O'brien, helping to showcase the founder's genuine passion for the program. They are naturally driven towards making a difference in these dog's lives, and even conduct veterinary screenings upon the arrival of the pup.
Many of these animals come from brutal backgrounds, and even just providing them the necessary medical attention helps to illustrate just how much time, effort, and love this group puts into these animals.
Best Labradoodle Rescues in California
Labs and More – Southern California (USA)
With over 9 years in pet rescue, Labs and More has successfully rescued, and rehomed over 11,000 dogs, and is currently caring for more than 300 right now.
They are grassroots, non-profit organization that is 100% volunteer-based, and spreads across thousands of shelters in San Diego County, and southern California. The unfortunate truth of the matter is that there are dogs all over the globe that are neglected, abused, and left with little to no hope.
Labs and More knows this, and works diligently to provide long-term homes for these doggos. Regardless of age, health, breed, or location, Labs and More is happy to help you find a new companion, and to help these pup's find forever-homes.
Best USA Labradoodle Rescues Takeaways
All in all, there are countless options for adoption in 2021, and the good news is that all of the provided selections are non-profit, and operate solely on volunteers, and donations.
It's important to remember that these are just the best Labradoodle rescues in North America, but not necessarily the only rescues.
So, don't get discouraged if you only see 1 rescue on the West coast, or 1 rescue in the North, and you just so happen to live in one of these locations.
There are so many exceptional rescue organizations set up across the U.S. and Canada for Labradoodles, but these are what we consider to be the best available, based on location.
If you are looking for other Poodle Mix rescues – check out the top Cockapoo Rescues, Top Goldendoodle Rescues, Cavapoo Rescues, and our guide to Bernedoodle and Maltipoo rescue and adoption centres.