Fresh Ollie Dog Food Review (2023)
If you're looking to change dog food delivery companies or are curious about starting your dog on a fresh dog food diet, then Ollie dog food may be perfect for you and your pup.
If you're unsure whether to subscribe to Ollie, take a look at our Ollie dog food review to help you and your dog decide.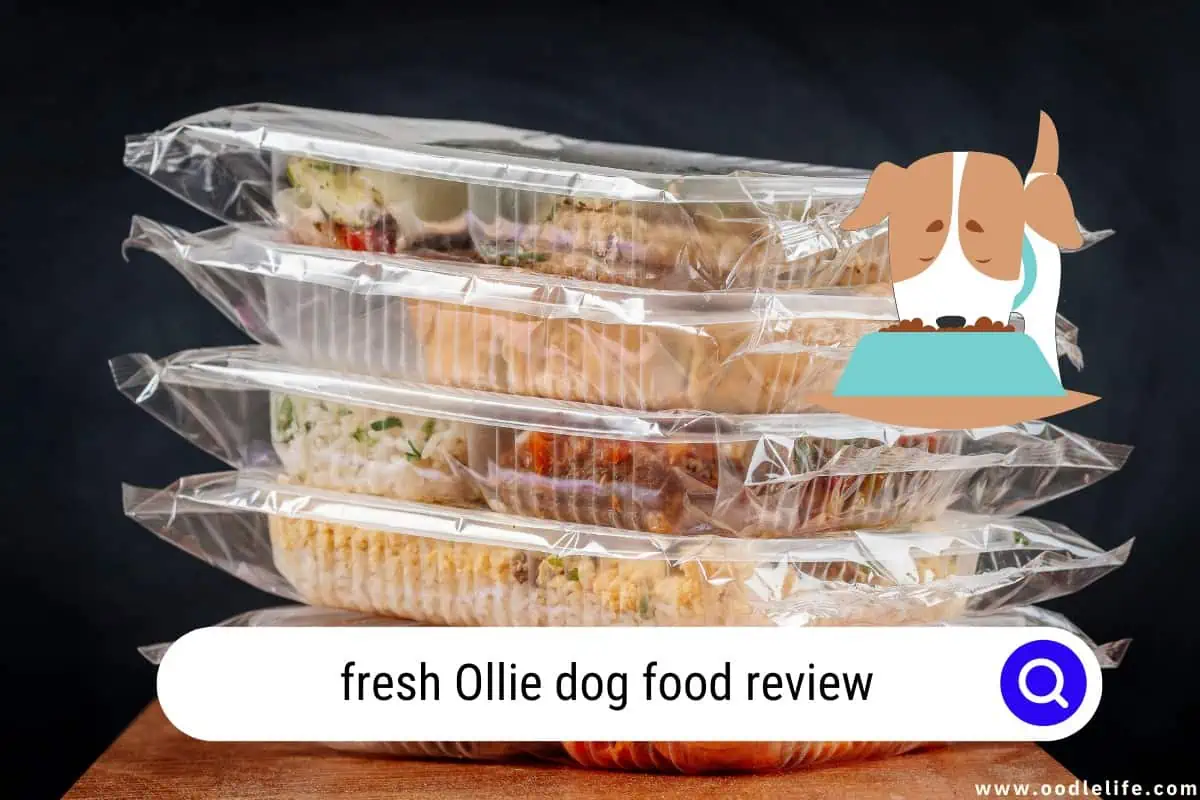 What Is Ollie Dog Food Delivery Service?
Ollie dog food delivery service is just like the ready-meal or food prep subscriptions that have become popular among the public in the last few years.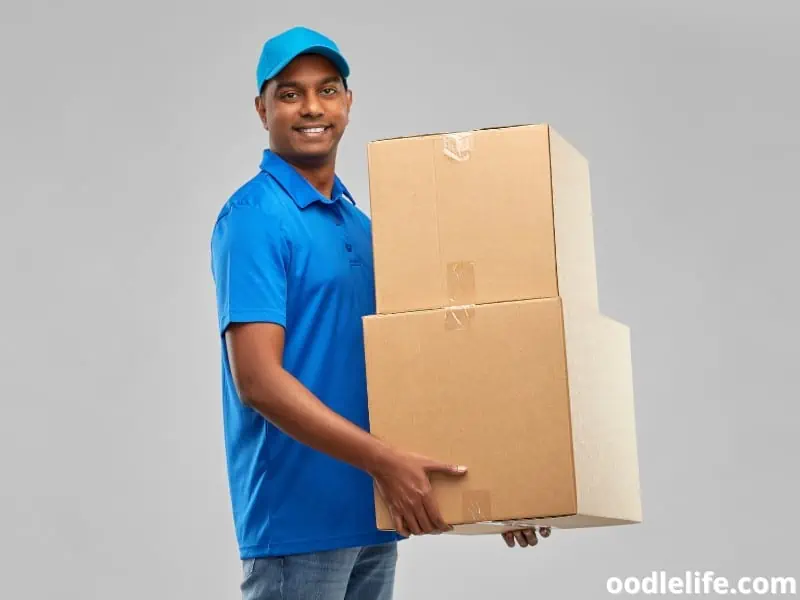 Ollie delivery follows the same idea by offering nutritious, ready-to-eat meals for your dog at the click of a button.
This is great for pet parents who want to provide their pup with a healthy, well-balanced meal without the time-consuming component of making it themselves.
The perfect amount of fresh dog food being delivered regularly means never forgetting that you've run out of food. Plus, it means not having to make frequent trips to the pet food store ever again.
Is Ollie Dog Food A Good Choice For My Dog?
Benefits Over Other Types of Food
Ollie offers much higher quality food compared to the dry foods and canned dog foods that are widely available on the commercial pet food market.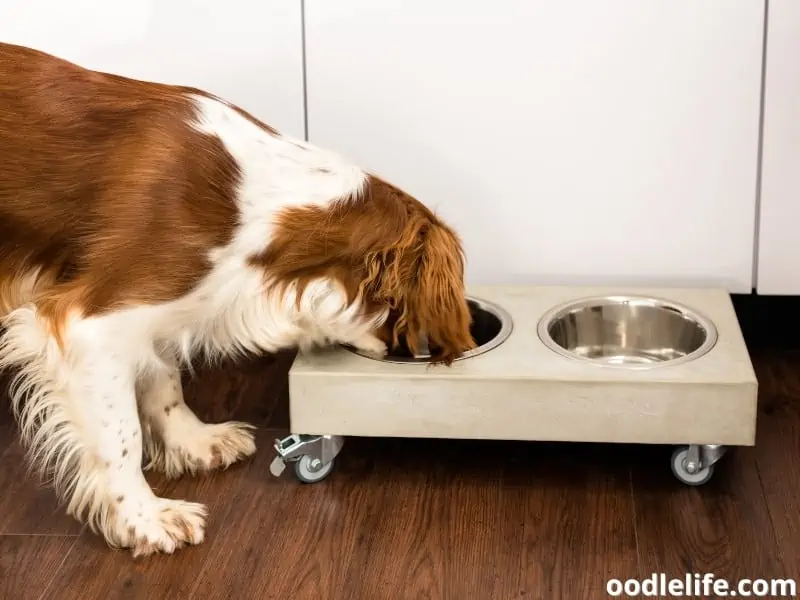 A lot of commercial canned dog food and dry dog food is filled with corn/wheat/soy fillers, animal by-products, and artificial flavors. This isn't ideal because it can cause digestion problems and won't keep your dog full for long.
Ollie's fresh food is far better for your dog's health as it is minimally processed, freshly cooked, and made with top ingredients. The high-quality proteins sourced through human-grade farms are perfect for the needs of a canine.
Feeding your pooch Ollie's protein-rich human-grade dog food will help it maintain a healthy weight and improve the health of its digestive tract.
Ollie Dog Food Recipes & Ingredients
Meal Plans
There are 3 plans to select from. Ollie offers a package of fresh meals, a mixed package of fresh meals and baked meals, as well as a half-meal package.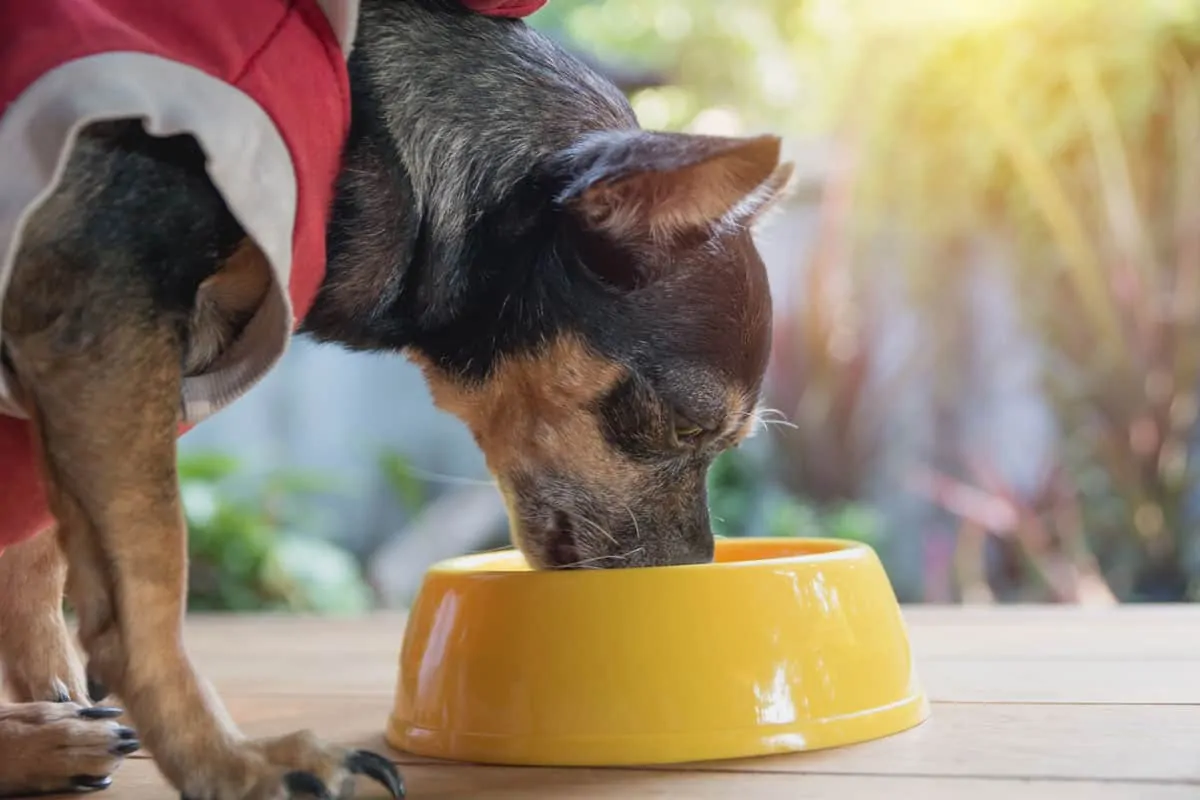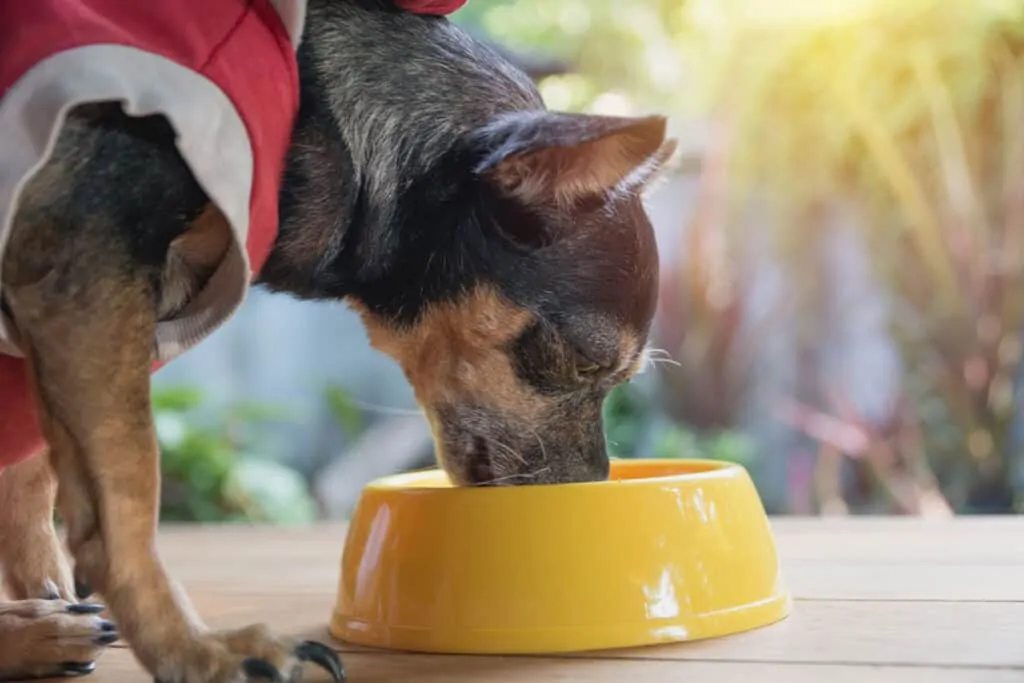 It's worth noting that the portion sizes are dependent on the type of dog you have and what their nutritional needs are.
This is calculated by a quiz at the beginning of the ordering process. If you have a really large dog, you might have to feed it multiple food packs a day.
Fresh Meal
The full fresh food meal plan is the most costly option but it does provide pet parents with all the meals they need to keep their dogs happy.
This plan provides 14 meal packs for a two-week order cycle. Each meal consists of one half-food pack per meal to be fed twice a day.
Mixed Meal
The mixed meal option is the hybrid plan in which you get both fresh and baked food.
For this option, there are 7 fresh meals and 2 bags of baked dry food for a two-week period. The meals can be a mix of baked and fresh or served on their own.
Half Meal
The half-meal plan is the cheapest option and is intended to complement your dog's current diet.
This option comes with 7 fresh meals on a two-week order cycle. The idea is that you feed your dog one half-pack a day. Each half-pack is to be split into quarter portions for each meal.
Ollie's Recipes
Ollie offers both fresh food recipes and baked recipes. Depending on the plan selected, you might receive one or both of the recipes.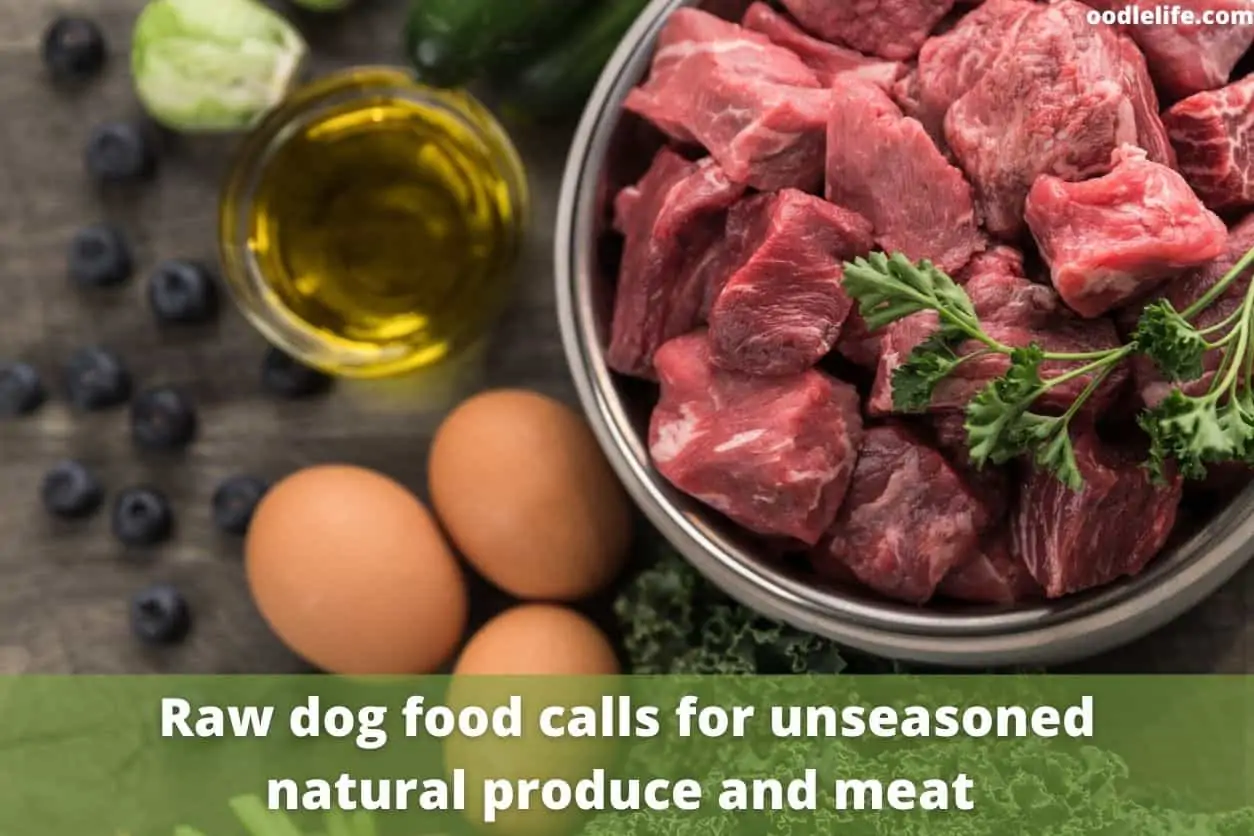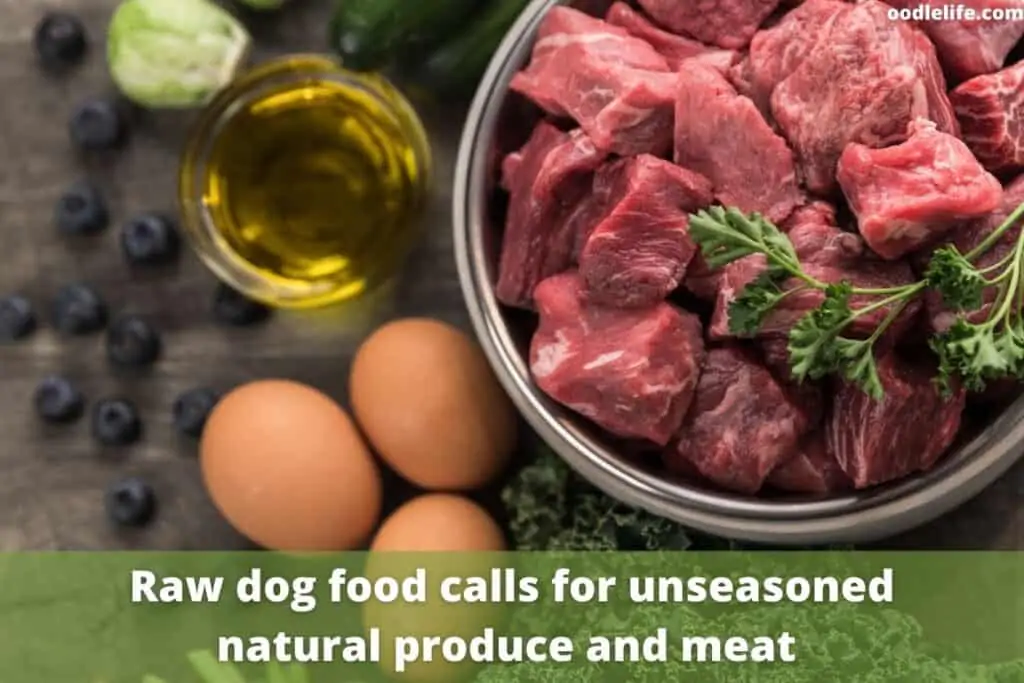 Fresh Recipes
There are 4 fresh food packs to choose from;
Vitamin-rich beef and sweet potatoes:

Made with whole beef protein, beef liver, and beef kidney, as well as carrots, potatoes, sweet potatoes, chickpeas, spinach, and fish oil.

Turkey and blueberries for weight maintenance:

Made with turkey meat and turkey liver, as well as oats, blueberries, pumpkin, chia seeds, fish & sunflower oil.

Chicken and carrots for sensitive stomachs:

Made with chicken meat and chicken liver, as well as rice, carrots, peas, potatoes, spinach, cranberries, and fish oil.

Hypoallergenic lamb and cranberries:

Made with whole lamb protein and lamb liver, as well as butternut squash, chickpeas, kale, rice, cranberries, green beans, potatoes, chia seeds, and fish oil.
Baked Recipes
There are 2 baked recipes to choose from;
High-nutrient beef recipe:

Made with the same core ingredients mentioned in the fresh recipe but with the added ingredients of oats, pea flour, beef livers, coconut oil, apples, and spinach.

Chicken recipe for sensitive stomachs:

Made with the same core ingredients listed in the fresh recipe but with the added ingredients of oats, pea flour, chickpeas, whole dried eggs, apples, spinach, and sunflower oil.
All of the Ollie food recipes are enriched with vitamins and minerals to elevate your dog's nutrition and optimize its health. The vitamins and minerals include vitamin E supplement, amino acids, vitamin A, vitamin B1/B2/B5/B6/B12, vitamin D3, and folic acid.
Added Extras
Ollie also has some add-on extras. They offer premium dog treats, as well as specially designed health supplements. These items can easily be added to your order before checkout.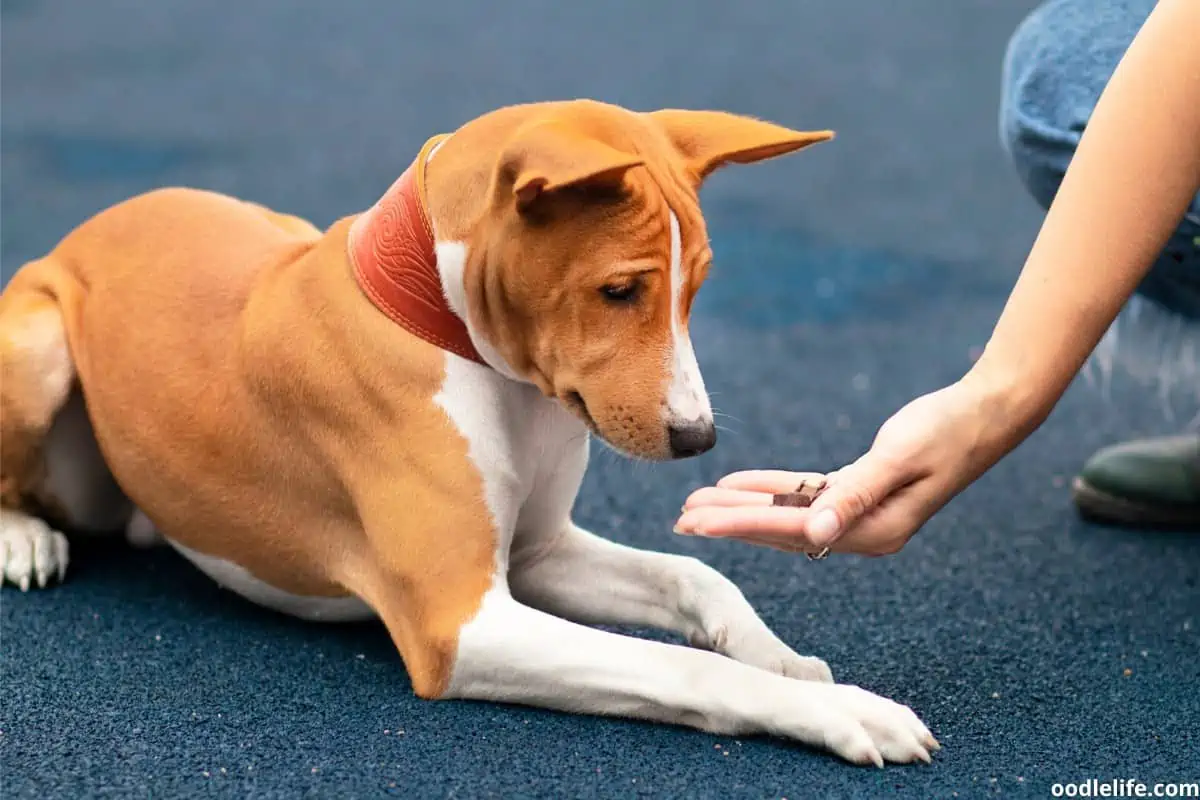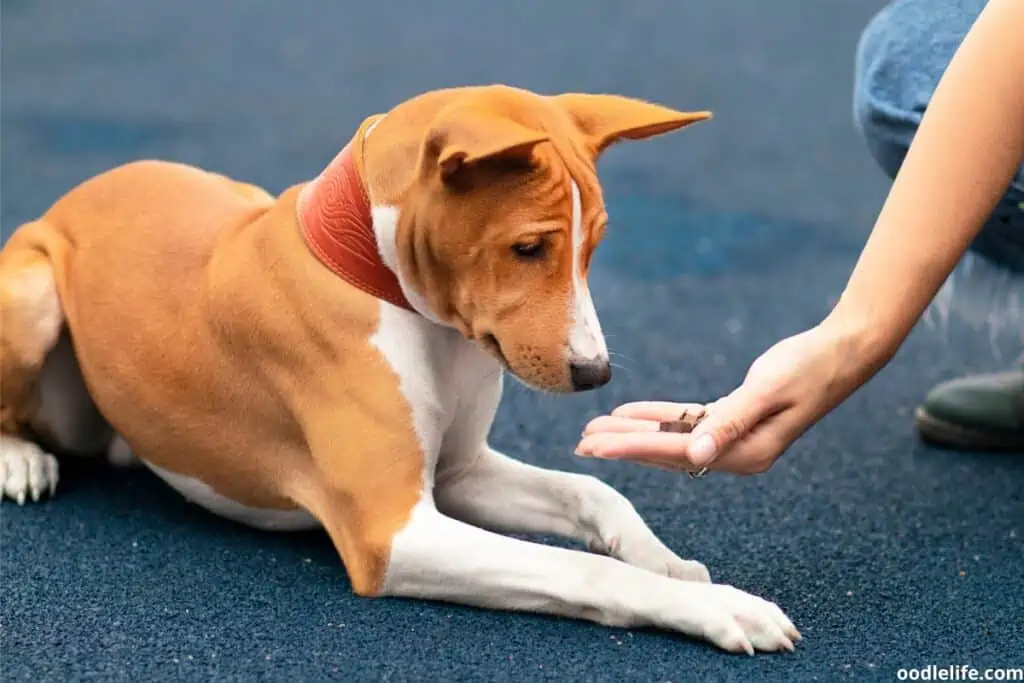 Dog Treats
Ollie has a selection of 3 wholesome dog treats to choose from.
They have two jerky options, chicken & apple, and beef & sweet potato. They also have plain dried slices made from sweet potatoes.
Supplements
Ollie offers 3 different chewy supplements which all cater to different needs.
They have a probiotic formula for those with tummy problems, a hip and joint formula to promote bone and ligament health, and they have a calming formula for pups with an anxious or hyperactive side.
Ordering Ollie Dog Food & Delivery
How It Works?
The first step in ordering Ollie is taking the quiz on their website that helps determine how much food your dog should have.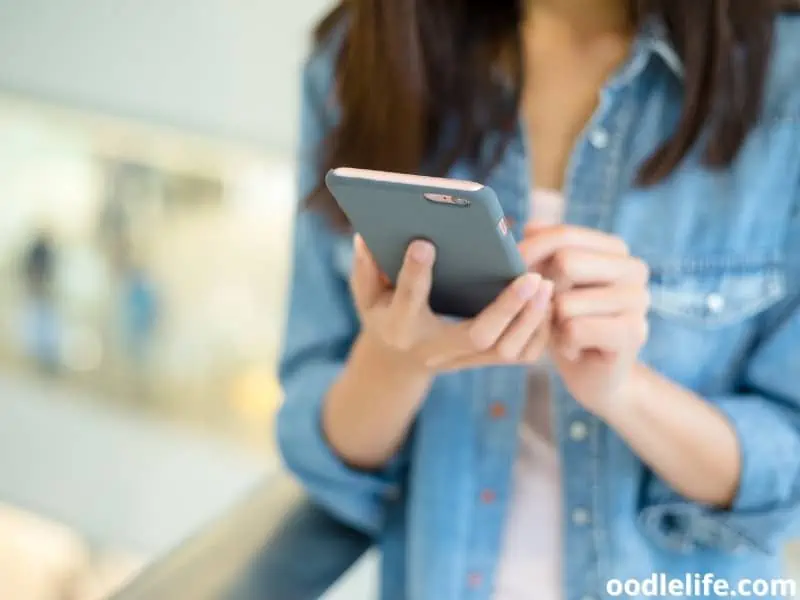 The quiz asks about:
Age & sex
Weight
Neutered/spayed
Activity level
Once the quiz is taken, Ollie will recommend an ideal plan – either a fresh or mixed one. After you choose the plan for your starter box, you'll be asked to choose the meal packs.
You can either choose one or a mix of Ollie's recipes, depending on what your dog likes and what their specific needs are.
Before checking out, you'll be asked if you'd like to add any treats or supplements to your first box order.
Lastly, you'll enter billing and shipping info to secure your subscription.
When your Ollie fresh dog food order arrives, the packs of food should be stored in the freezer ASAP until they're needed. Each meal pack needs to be pulled from the freezer (and put into the fridge) 24hrs before meal time, so it has a chance to thaw.
The Ollie starter box provides the perfect storage container for the packs to keep the dog's food fresh until it's finished. It also has a serving scoop and a feeding guide. It is best to follow the feeding instructions so that your pup has the easiest possible transition to the new food.
How It's Shipped?
The frequency of your Ollie food orders depends on the plan selected and the needs of your pet.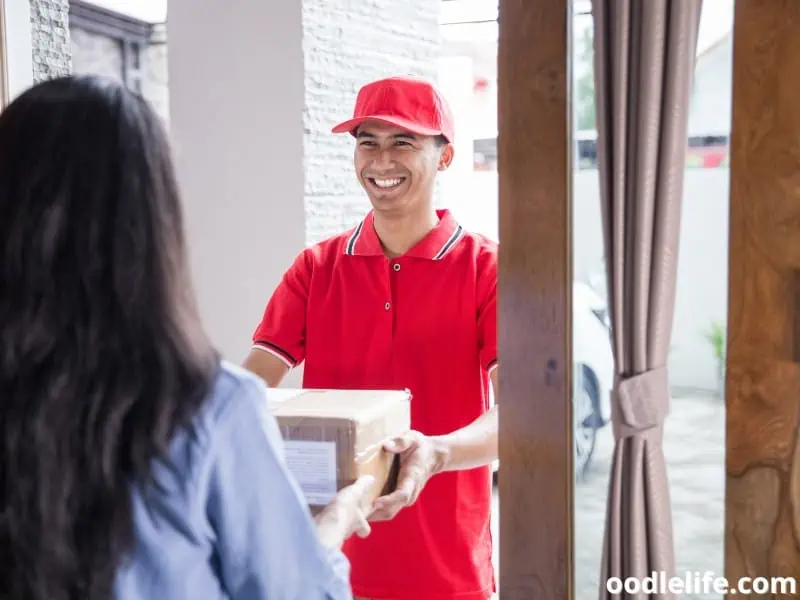 That being said, your orders will be shipped on the same day of the week unless there is an unexpected and unavoidable delay.
The fresh food is shipped frozen in a very well-insulated box with ice. There are no signatures required for delivery meaning that it won't be held by the couriers if you're not home.
If you're out during delivery, the meals will be okay in their shipping material for a while but just make sure to place them in the freezer as soon as you get home.
Ollie Dog Food Cost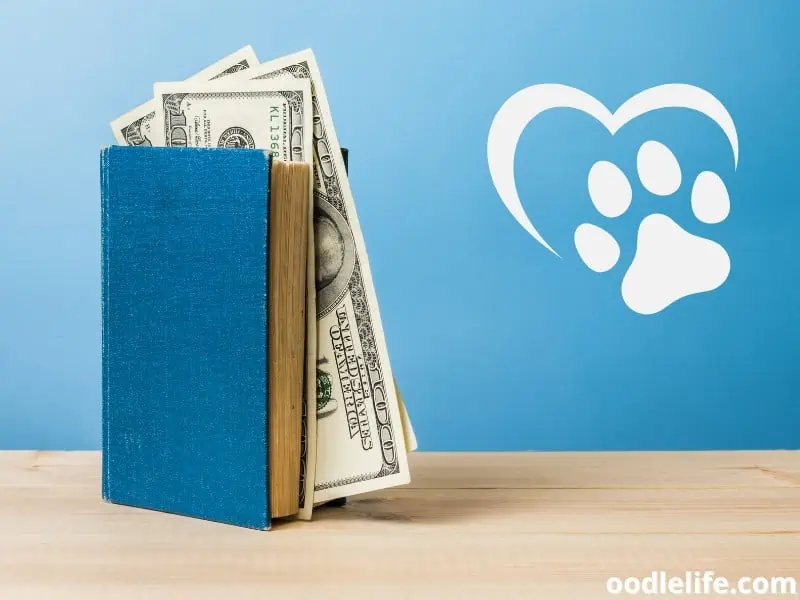 Paying for High-Quality Food
As Ollie products are made from human-grade ingredients and not fillers and by-products, they cost more than the average dry food or canned food.
Not only are they made from the best ingredients, but Ollie recipes are also gently cooked in small batches to ensure that the food is of the highest quality for your dog to enjoy.
Although Ollie costs more, you will find that you'll feed your dog less on the new food than what you're used to. This is because the protein-rich meals will keep them full for longer
Price Breakdown
The overall price of the subscription depends on what meal plan and recipes have been selected. Not all meal plans and recipes cost the same.
Due to the premium protein, the lamb dish is slightly more expensive than the others. The beef dish is the most budget-friendly, and the turkey dish/chicken dish are mid-range.
The mixed dog food plan is slightly more affordable for dog owners without sacrificing quality.
Shipping is free so you won't have to worry about that additional cost.
Pros & Cons of Ordering Ollie
Pros
No more trips to the grocery/pet food store
Easy on dog digestion and good for sensitive stomachs
Protein-rich, high-quality dog food
Cons
More expensive than traditional commercial dog food
Meals take up a fair amount of fridge & freezer space
Meals need to be thawed 24hrs in advance
FAQ
Do you use dry ice to store Ollie dog food?
No. The gas created when it melts is hazardous to breathe in.
Can I pause my Ollie subscription?
Yes. There is the option to skip a box or pause the entire subscription for up to 6 weeks.