87 Australian Dog Names [Aussie Dog Names!]
Finding the perfect name for your dog can be challenging. Every day, you may get overwhelmed with dozens of options that don't seem to fit you and your dog. However, plenty of dog names right from the beautiful country down under may be perfect!
Australia is full of some of the most stunning and exciting dog names for your new best friend.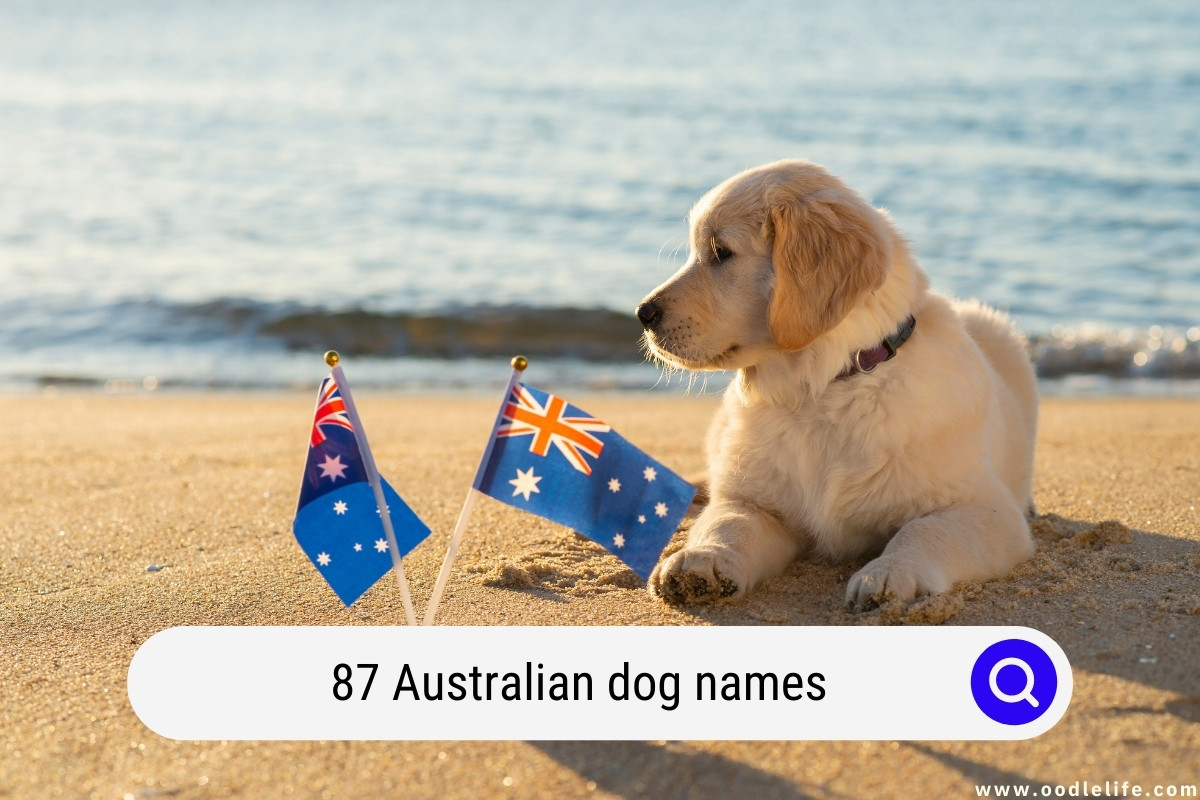 Whether you want to name your dog after a famous Australian actor, actress, or location, there is a name that will fit you! Australia is chock full of dog-friendly titles from dozens of inspirations.
Australia is responsible for two of the most stunning dog breeds and thus has plenty of equally as exciting and adorable names for your brand-new best friend.
You may want to name your pet after your favorite sandwich spread or rearrange the letters of an iconic Australian city. Regardless of what you choose, there are plenty of options for you and your dog.
Australian Culture Dog Names
These names come from plenty of Australian pop culture, news, and legend.
Bindi: This is a common name in Australia but has received more acclaim because of Bindi Irwin, the daughter of the late "Crocodile Hunter," Steve Irwin.
Irwin: This is usually a surname and references the famous conservationists in the Irwin family.
Coral: Australia is home to the Coral Sea, including the Great Barrier Reef.
Liam: A name inspired by Australian actor Liam Hemsworth.
Aussie: This name is classic for dogs! This word is the iconic nickname for those who come from Australia.
Bradbury: This name comes from the famous Australian Olympics star who won the gold medal in speed skating against all odds.
Yellowtail: This famous fish is littered all over the Pacific Ocean and is caught in Australia daily.
Emu: An emu is the national bird of Australia and is only slightly smaller than an ostrich. 
Cate: A name inspired by Australian actress Cate Blanchett.
Didgeridoo: This wood instrument is ancient and plays a huge part in Australian culture.
Russell: A name inspired by Australian actor Russell Crowe.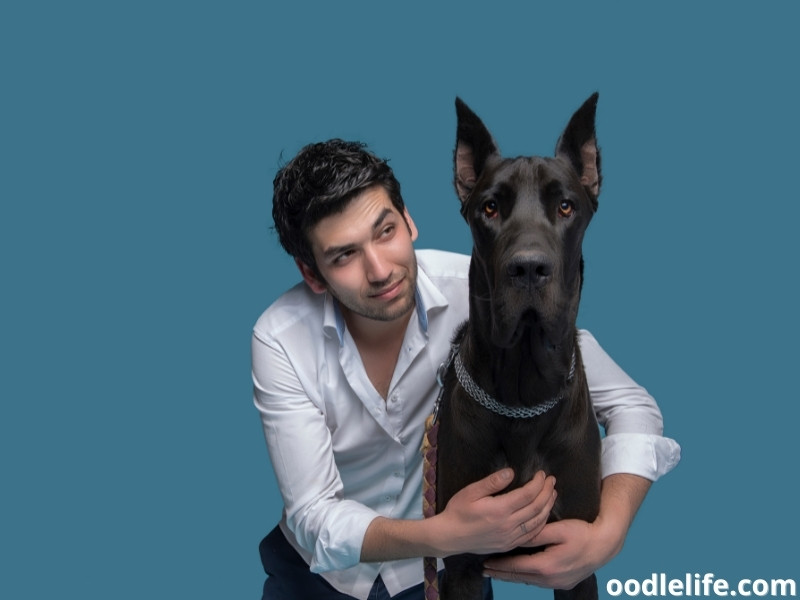 Australian Food Dog Names
Food can be some of the best inspiration for dog names, and Australian food has a fun appeal!
Kiwi: Many may know of the iconic kiwi fruit, but a kiwi can also be someone from Australia and New Zealand.
Vegemite: This spread can is used on all kinds of food and contains yeast, seasonings, and veggies.
TimTam: This chocolate biscuit is an icon in Australia, and many dogs have this namesake.
Jaffa: Jaffas are small, sweet chocolate candies with confectioner coverings.
Anzac: This word comes from the Australian and New Zealand Army Corps and has been used for a delicious treat named Anzac Biscuits.
Choccy: This slang word is short for chocolate.
Lamingtons: This name is inspired by the classic layered sweets in Australia that often have coconut, layers of jam, and cream.
Bix: This name is inspired by Weet-Bix, a classic whole-grain cereal in Australia.
Pavlova: Although this name derives from Russia, this food comes from Australia and is a meringue and fruity dessert.
Barramundi: This fish is easy to catch and find all over Australia and thus has become an icon synonymous with the country.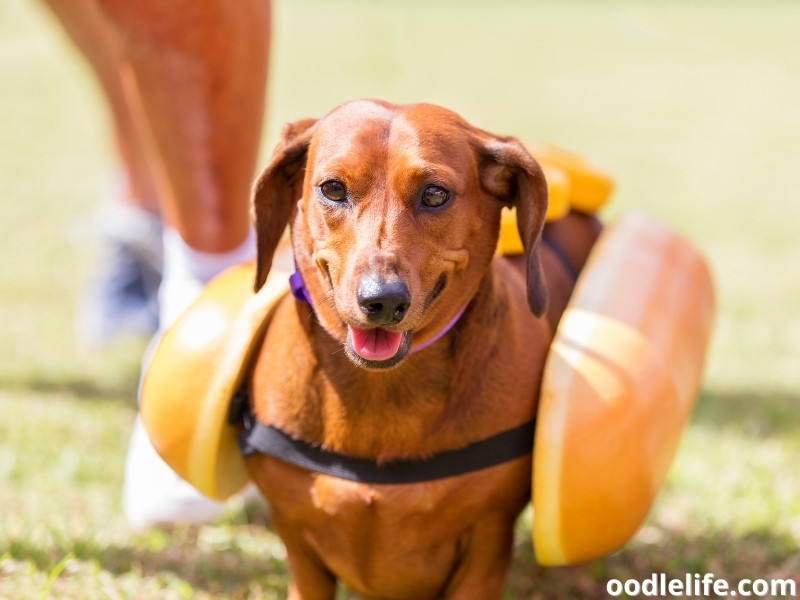 Australian Location Dog Names
Australian cities, states, and provinces have some of the most stunning names, and they can double as some of the best dog names.
Sydney: This is a city in Australia famous for its opera house and its diverse melting of cultures and nightlife.
Kakadu: Kakadu is one of Australia's many national parks and houses many plants and animals that require protection from the ever-present development of natural lands.
Victoria: This state in Australia is named after one of England's many iconic queens. This state is located on the southeastern coast of the country and holds one of the most famous cities in Australia: Melbourne.
Mellie: This name is inspired by the city of Melbourne, one of the most popular and famous cities in Australia.
Uluru: This name is short for Uluru-Kata and references the national park located in the northern territory of the country.
Heide: This name is inspired by the famous tourist attraction and educational experience in the whole country, the Heide Museum of Modern Art.
Fraser: This name is popular but also references the stunning and relaxing Fraser Island, an area known for the most pleasant weather.
Goldie: This name is a play on the classic nickname for a strip of Australia's coastline called the Gold Coast.
Darwin: This city in Australia's northern territory makes for a great name. This city is known for having the best outdoor markets, attractions, and stunning meals.
Sapphire: This name is inspired by the stunning Sapphire Coast, which has white, sandy beaches and crystal clear water.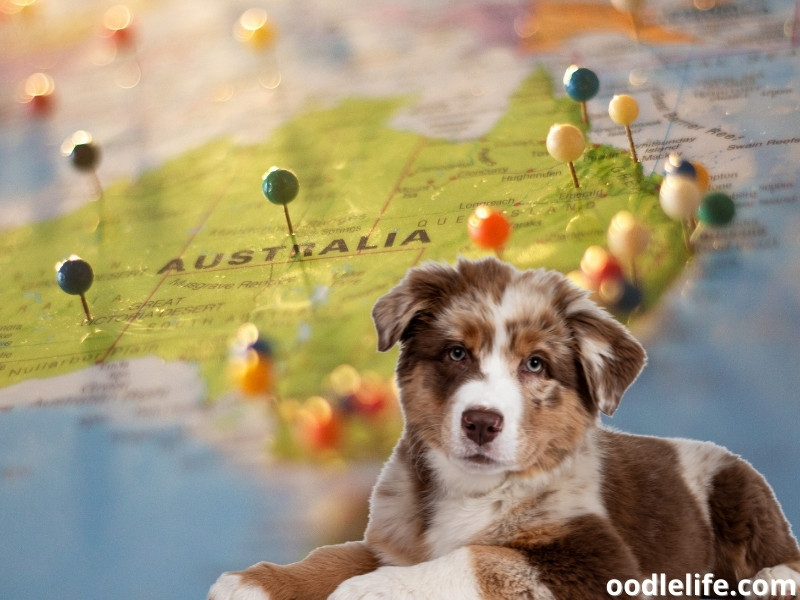 Australian Slang Dog Names
Australian slang is popular and used every single day in Australia. Using one of these slang terms for your dog can be an adorable homage to Australian life!
Barbie: This is short for barbeque.
Arvo: This word also means afternoon.
Boonie: A Boonie is a wide-brimmed hat.
Roo: This name is short for kangaroo.
Lollies: Lollies are sweets and candies.
Mozzie: A mozzie is a mosquito.
Avo: An avo is an avocado.
Chocka: This slang word indicated a full stomach.
Taz: This is short for Tasmania.
Bonzer: This word means something is good or great.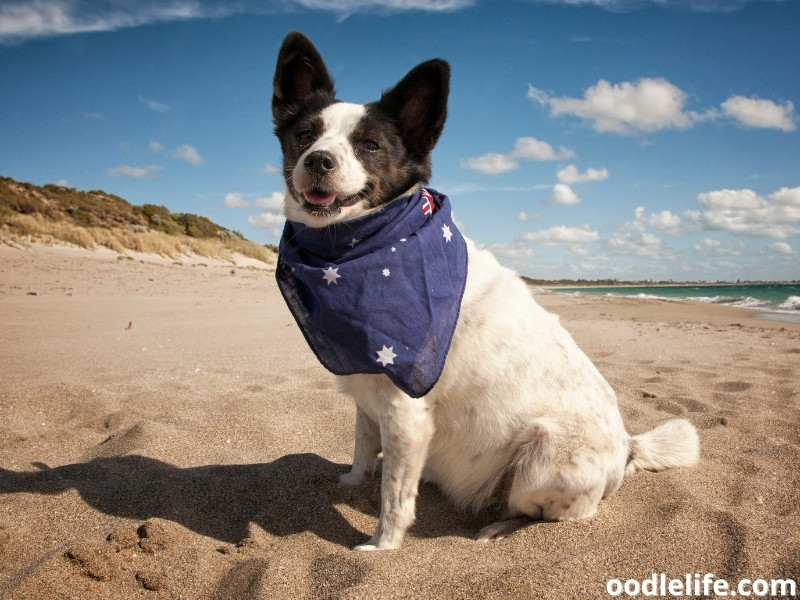 Aboriginal Australian Dog Name
Australian Aboriginal peoples inhabited the continent for hundreds of thousands of years before colonizers came to the land. The culture, languages, and traditions of the native people have melted into contemporary daily living, and today many people share in the languages that evolved from the many nations that resided in Australia.
There are as many as 500 Aboriginal languages discovered, and these dog names are only a few of the many stunning names for your new best friend.
Aari: This name means mountain of strength.
Euroa: This name is an ancient word meaning joyful.
Karri: This is an Aboriginal word for a variety of eucalyptus trees.
Miki: This name means moon in an Aboriginal language.
Norin: A word meaning honorable.
Tidda: This word means sister or best woman friend.
Pankina: This word is a gentle command to be happy.
Nala: This word means earth.
Kuranya: This word indicates a rainbow.
Nunkeri: This word means beautiful.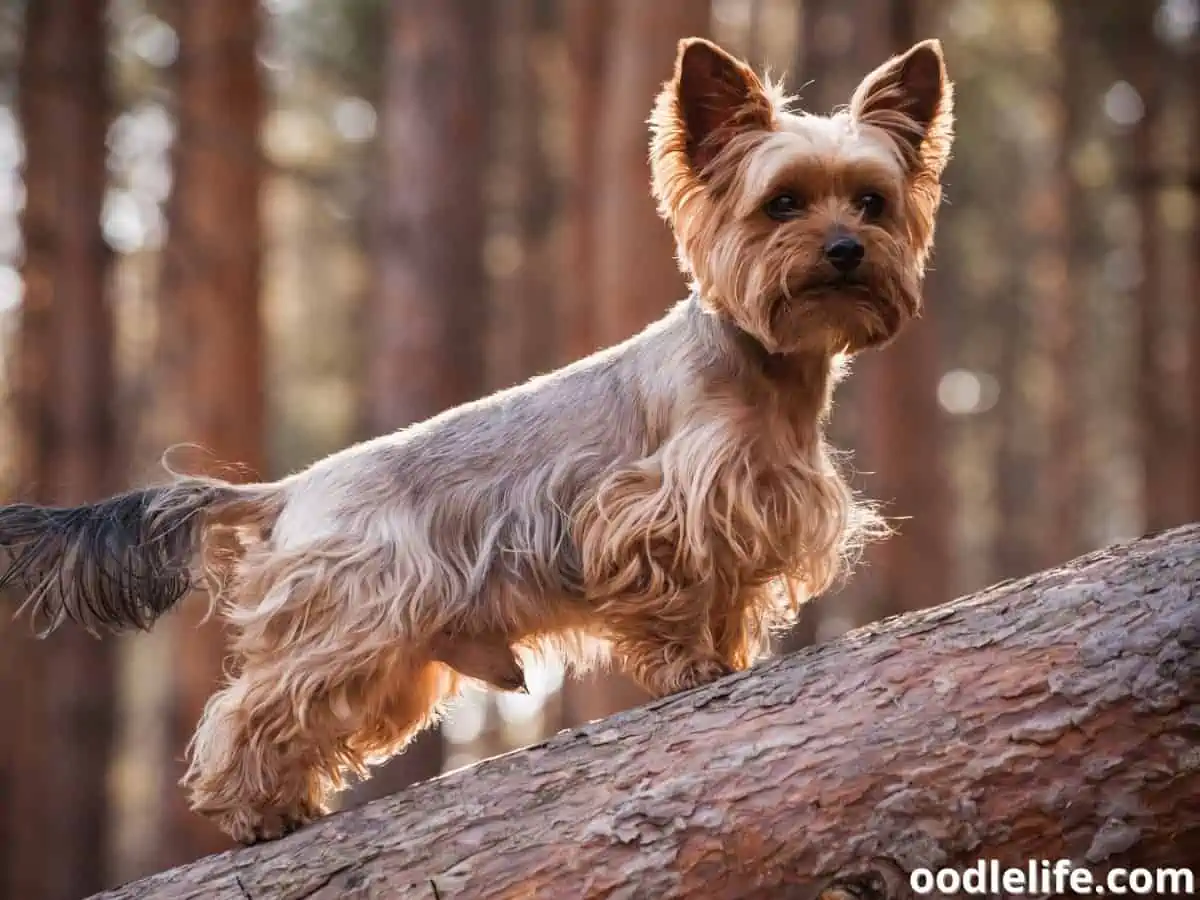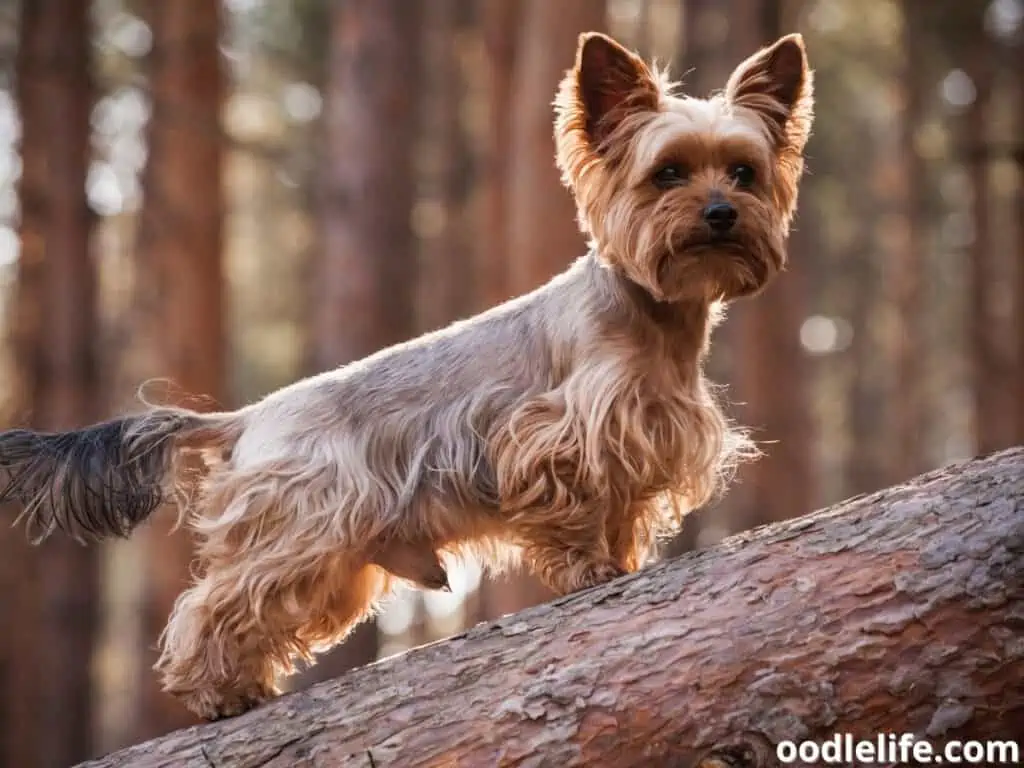 Australian Dog Characteristics Names
Everyone knows a dog named Skippy or Spot, but that doesn't make these names less valid! These dog characteristics names are classic and can be a stunning name for your dog, not to mention they sound vibrant in an Australian accent.
Dart
Chippy
Drover
Dynamo
Gunner
Chaser
Hopper
Leopard
Indy
Zipper
Speedy
Skippy
Shep
Roadrunner
Bolt
Bunny
Hairy
Kelpie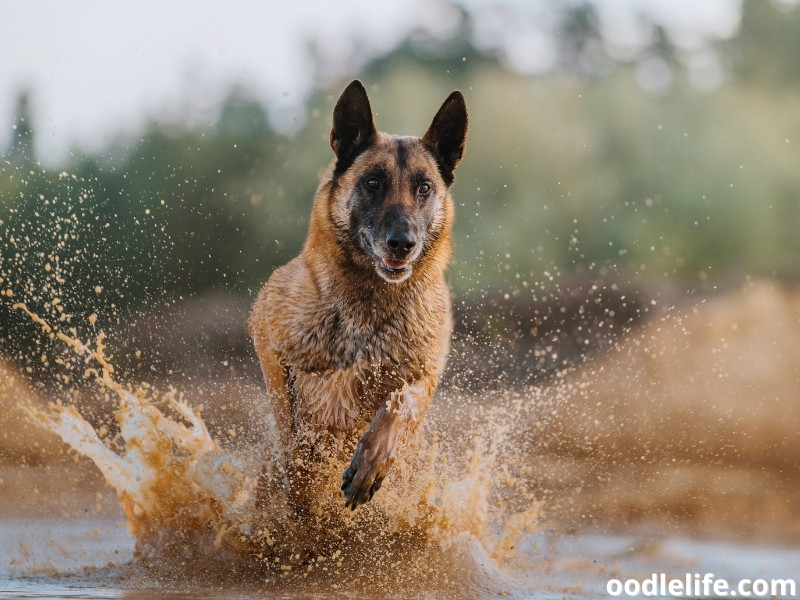 Most Popular Australian Names
Some names never lose their appeal! These names are some of the most popular dog names in Australia. Although you may have heard them time and again, they haven't lost their charm in the slightest!
Indigo
Wentworth
Ranger
Hazel
Joey
Kai
Alice
Zanthus
Levi
Harper
Cassia
Summer
Foster
Jack
Dundee
Malcom
Willow
Ariah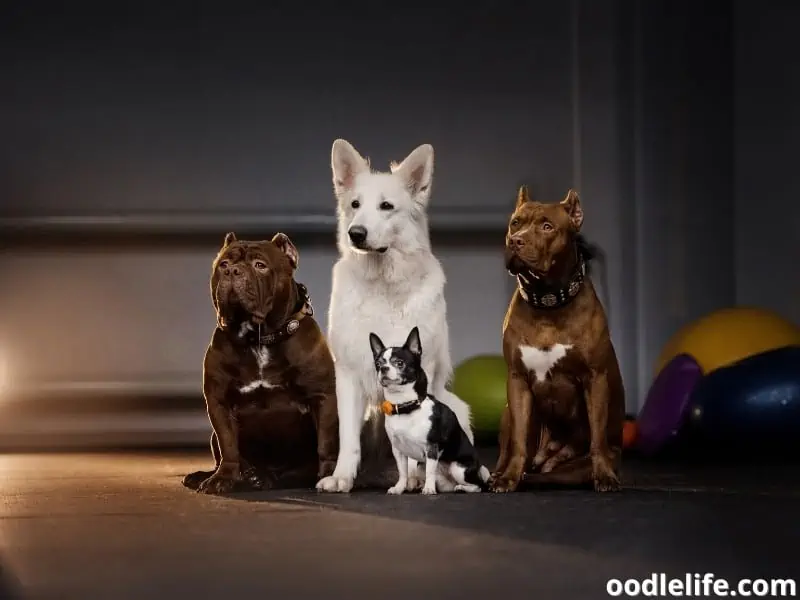 Australian Dog Breeds
Australia is also home to two gorgeous dogs: the Australian Shepherd and the Australian Cattle Dog.
These dog breeds are stunning and have plenty of similarities and differences. Although both dog breeds are shepherds and keep cattle and other livestock in check, they are also loveable and excitable dogs perfect for an adventurous family.
Each dog breed has its advantages and disadvantages, especially when looking for an ideal home that fits all their needs.
Australian Shepherd
The Australian Shepherd is one of the most stunning dog breeds. This dog breed is also called an Australian Kelpie. This dog is perfect for shepherding livestock and going on adventures.
This dog breed can grow up to 23 inches tall and weigh as much as 65 pounds.
Australian Shepherds usually have long hair and require frequent grooming. This dog breed has a lifespan of around 15 years.
This dog breed is more interested in playing with children and other dogs than sitting still for pats and love. Australian Shepherds love to have tasks to do.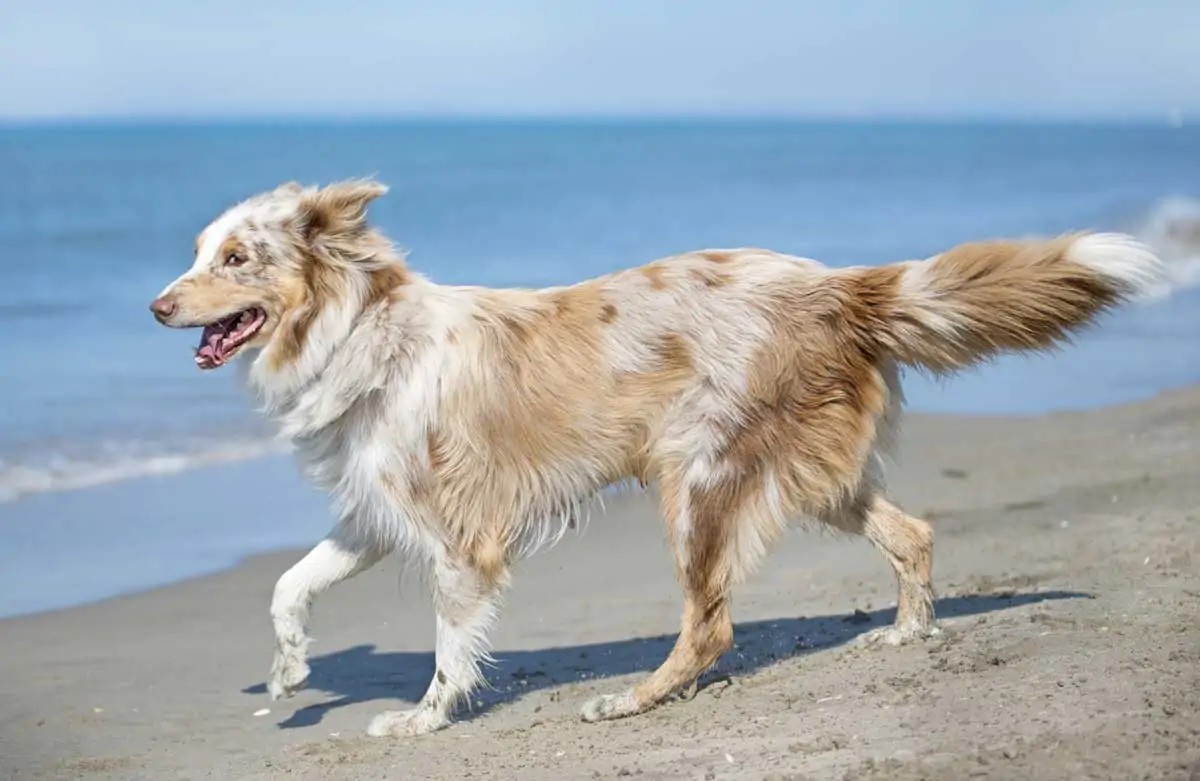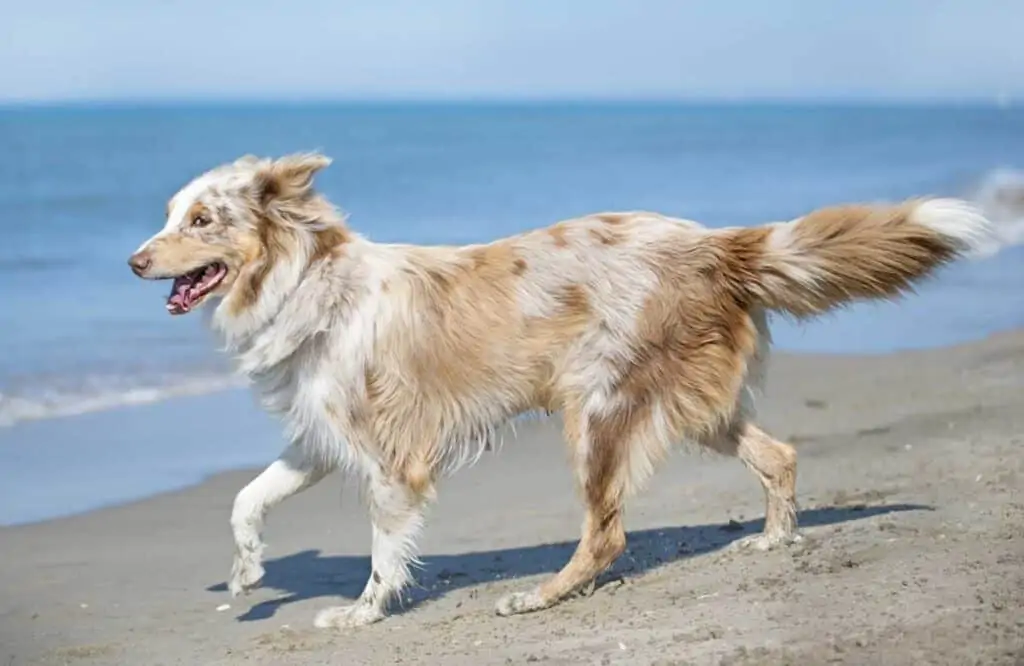 Australian Cattle Dog
The Australian Cattle Dog is an alert dog who enjoys having missions or tasks to do. This dog breed grows about 20 inches tall and weighs 50 pounds when mature. Australian Cattle Dogs can live up to 16 years and prefer to have jobs to do more than they enjoy playing with children or other dogs.
This dog breed is very task-oriented and will thrive in an environment where they have encouragement for tasks completed. Because of this task-oriented nature, the Australian Cattle Dog thrives on farms and ranches where they can rein in livestock.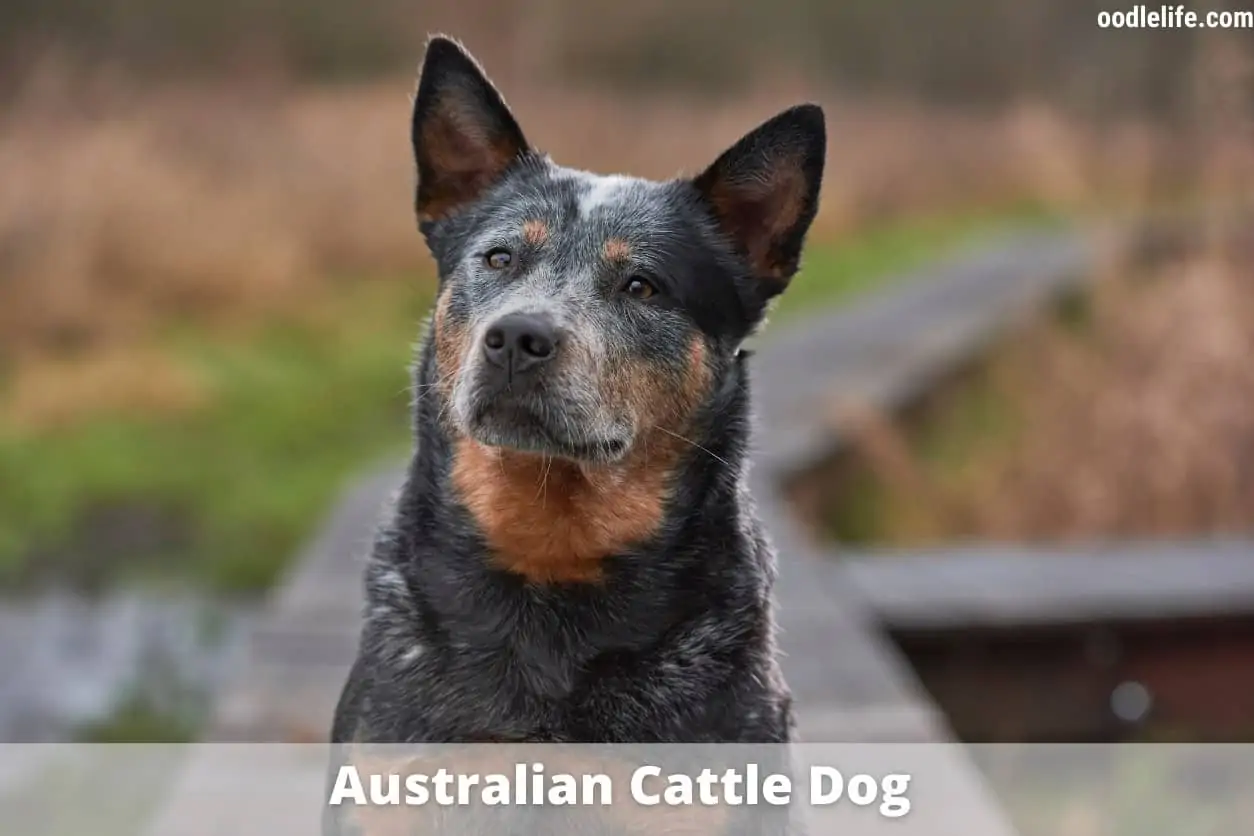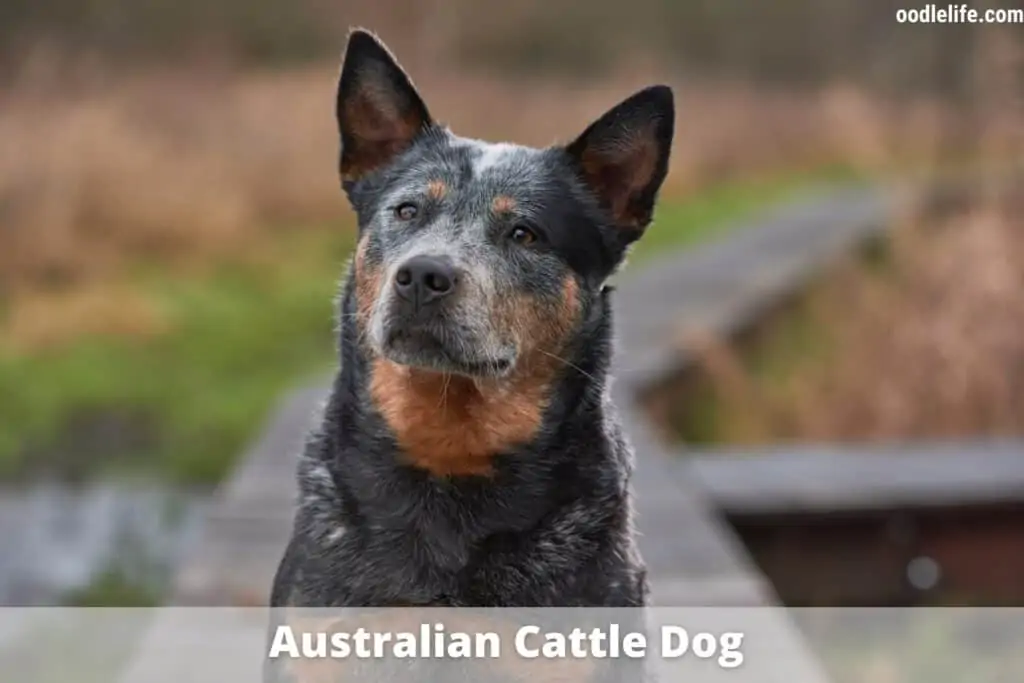 Final Thoughts
There are plenty of names you can use for your furry little pal – all inspired by Australian culture, cities, and food. Although it may be challenging to choose which name is the best for your dog, you can choose between unique and stunning names that you have created yourself or allow your dog's new name to be inspired by anything Australian.
From Barbie to Zipper, there are dozens of dog name options for you and your furry pal!