9 Best Dachshund Breeders in North Carolina (2023 Update)
The Dachshund with its low and long silhouette is one of the most iconic dog breeds. It makes for one adorable little dog, whether we're talking about a puppy or an adult dog.
Whenever I watch my dog Ace prance around the house hauling her backside, I can't resist taking out my phone to take a video, send them to friends, and gush about how cute she is! Getting her at the time was the best decision for me, and I could not be happier.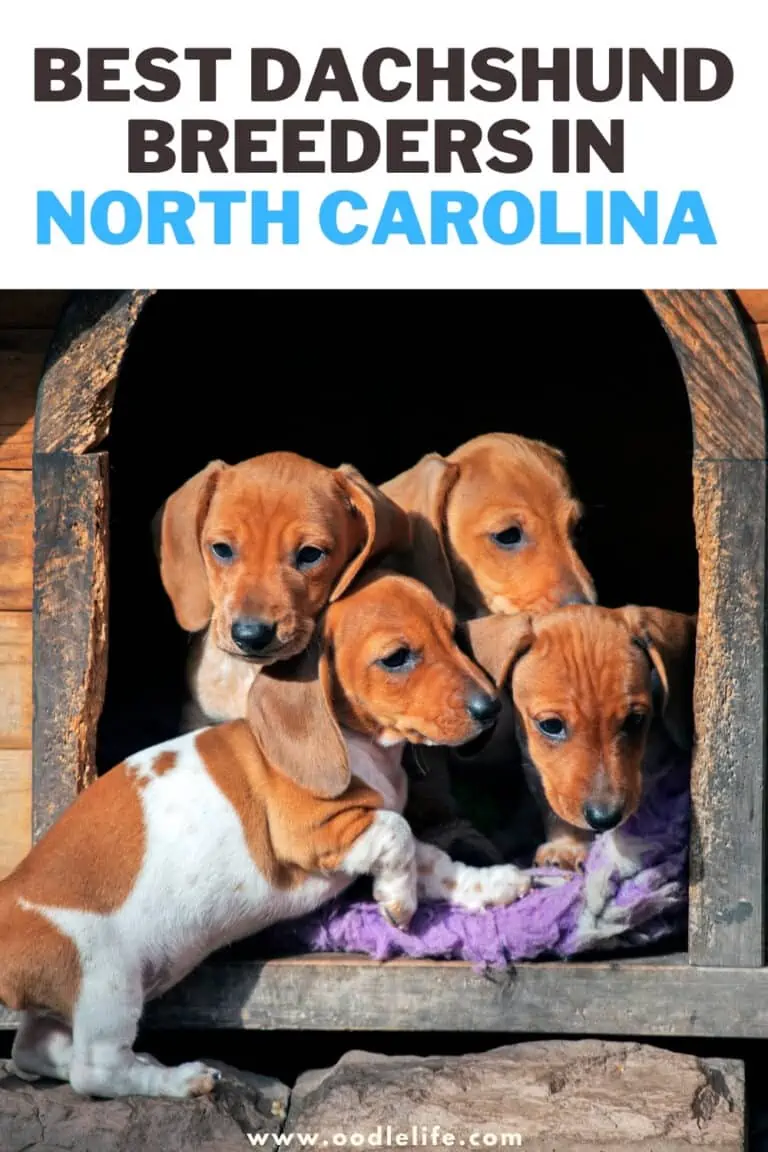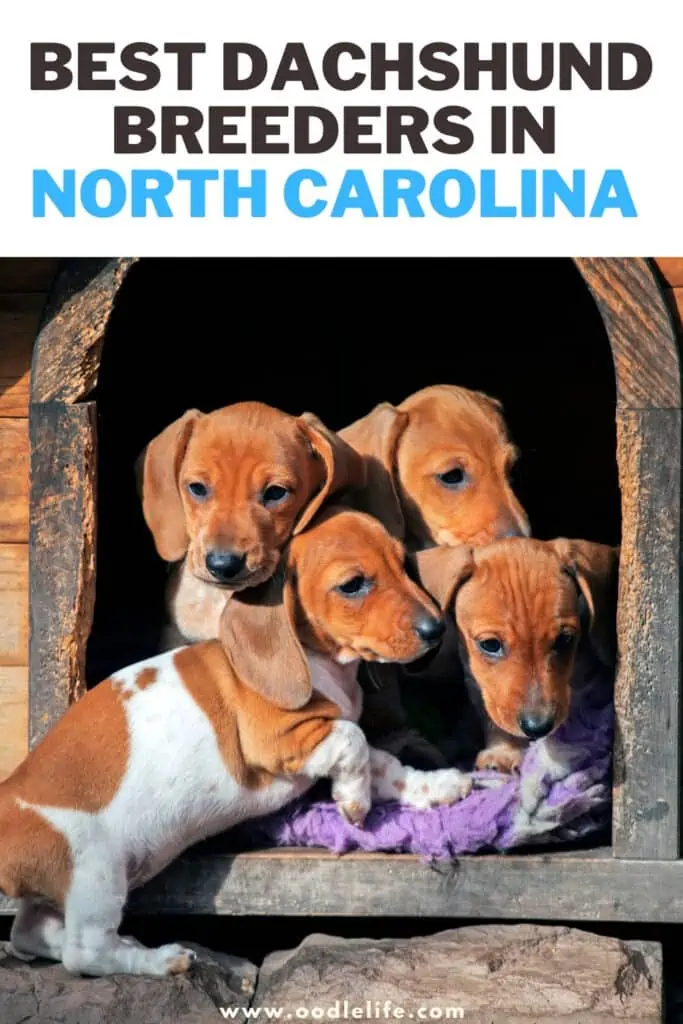 $300 2023 Discount!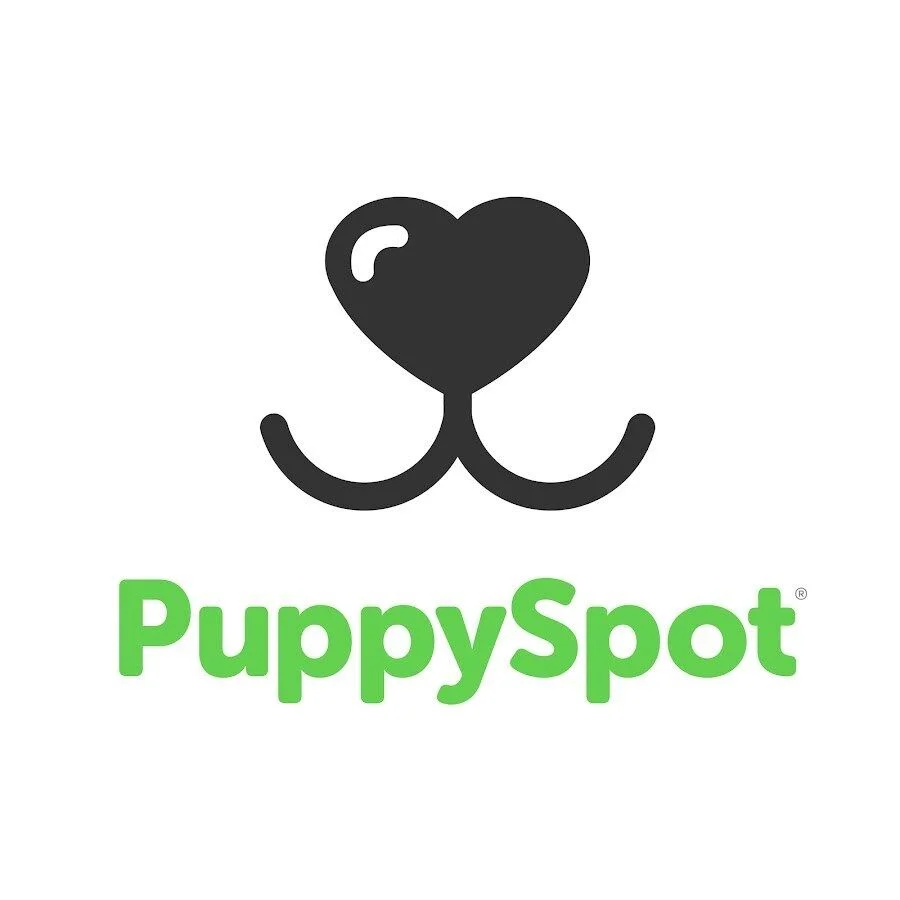 PuppySpot Adoption
PuppySpot is a reputable dog marketplace where you can browse and find compatible puppies right from the comfort of your home. They have placed over 200,000 puppies into homes in the US!
Click through and use the code PUPPY300 for $300 off any puppy adoption.
See Puppies and Save $300
In my quest to find Ace around my home state of North Carolina, I encountered many reliable and fantastic litters until I found Ace in one of them. If you are an aspiring dog parent looking to adopt this breed from North Carolina with the most vibrant personality, this article is for you.
Best Dachshund Breeders In North Carolina
1. Louie's Miniature Dachshunds
Whether you are from North Carolina, Washington, or California, Louie's Dachshunds will be ready to ship you your adorable new Dachshund puppy. The Dachshund puppies that will come out of this kennel are guaranteed to give you the best the breed can offer.
They breed a variety of Dachshunds in this kennel; whether you are looking for the English cream Dachshunds or the wirehaired Dachshunds, they have that for sale. They have sold hundreds of puppies to delighted customers attesting to the excellence in their breeding practices.
The doxies you will receive are the best with excellent temperament and superb conformation, and they breed the Dachshunds in their kennel as close to the standard as possible.
One of the best-selling puppies in their kennels is the wirehaired Dachshund, which is known for its funny personality and great companionship.
With almost twenty years of experience under their belt in dealing with the breed, you are guaranteed, upon purchase, to own a puppy that is free of any genetic or life-threatening diseases. A fantastic dog that will stay with you for a long time!
Contact Details:
Website: https://www.louiesdachshunds.com/
Phone: (828) 321-4646
Email: [email protected]
Location: Great Smoky Mountains, North Carolina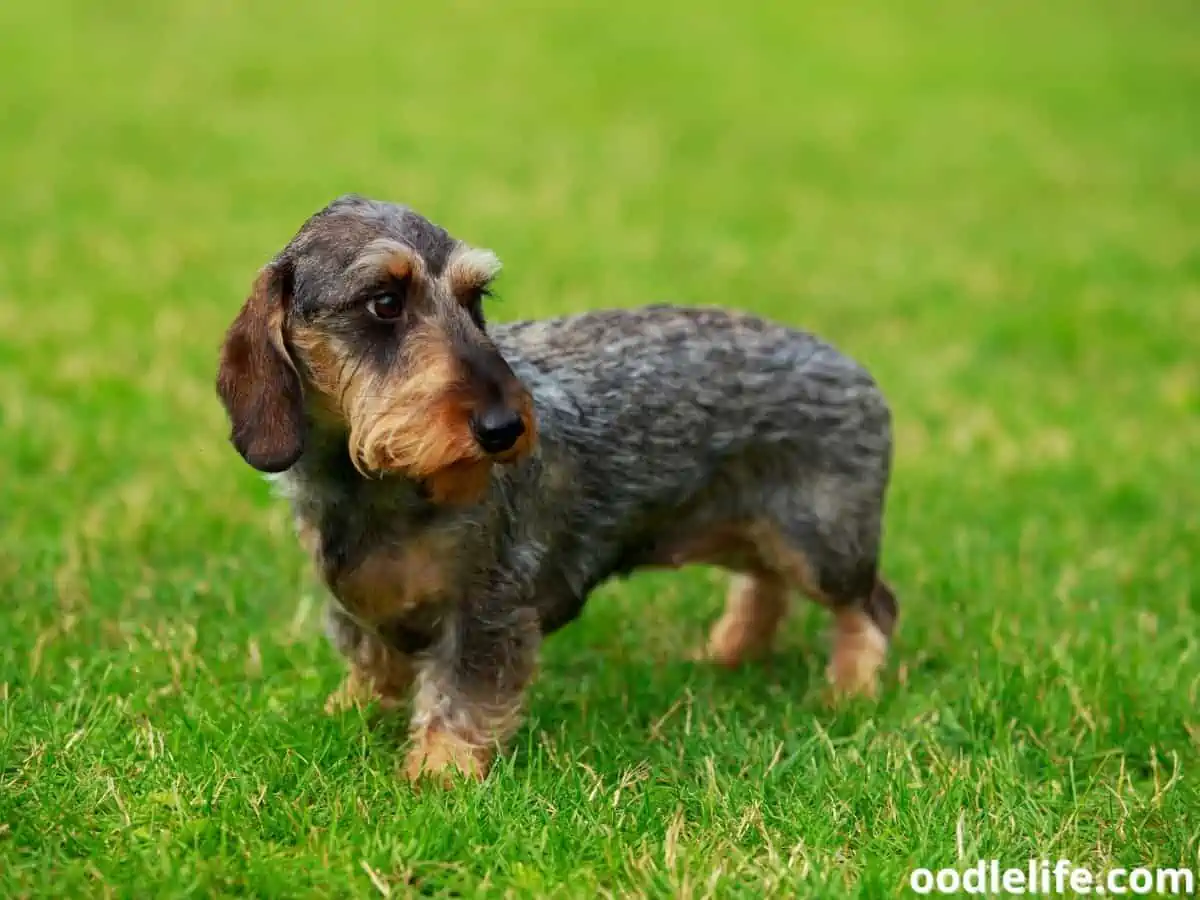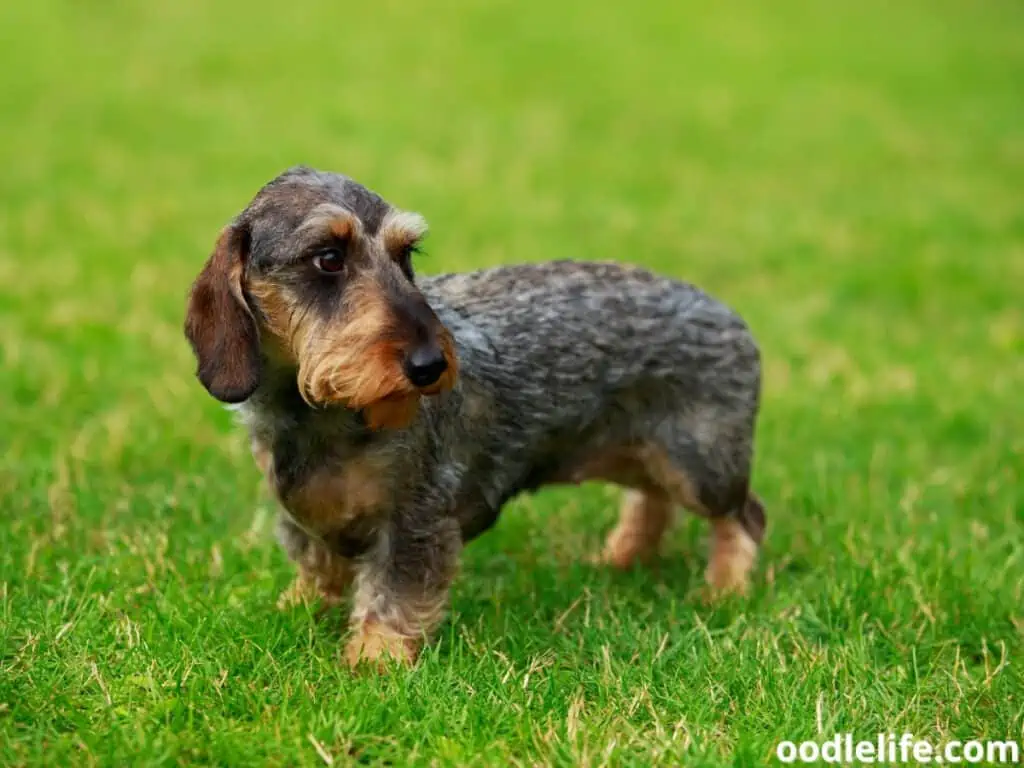 2. Heartfelt Dachshunds
If you are looking for many coat colors or markings, from English cream to wirehaired Dachshunds, the Heartfelt Dachshund kennel might just be where you will find your forever best friend.
The puppies in this kennel are fun loving, with the most excellent temperament for the breed. Most of them would not shy away from any visitors, so they encourage you to see the kennel to visit the puppies and their parents before finalizing the sale.
Aside from the English cream and wirehaired Dachshunds, there are also occasional English imports, Isabella, tan, and blue Dachshunds ready to take home. Heartfelt Dachshunds also breed Dachshunds with markings, whether you are specifically looking for a piebald, a brindle, or the dapple and double dapple markings.
The American Kennel Club has recognized and registered all the Dachshunds in this kennel. They are friendly to everyone as they are exposed to several stimuli upon birth. They bond with their other siblings and the breeder's children as they are born right at the breeder's home.
Contact Details:
Website: https://www.heartfeltdachshunds.com/
Phone: (910) 740-2209
Email: [email protected] or [email protected]
Location: Lumberton, North Carolina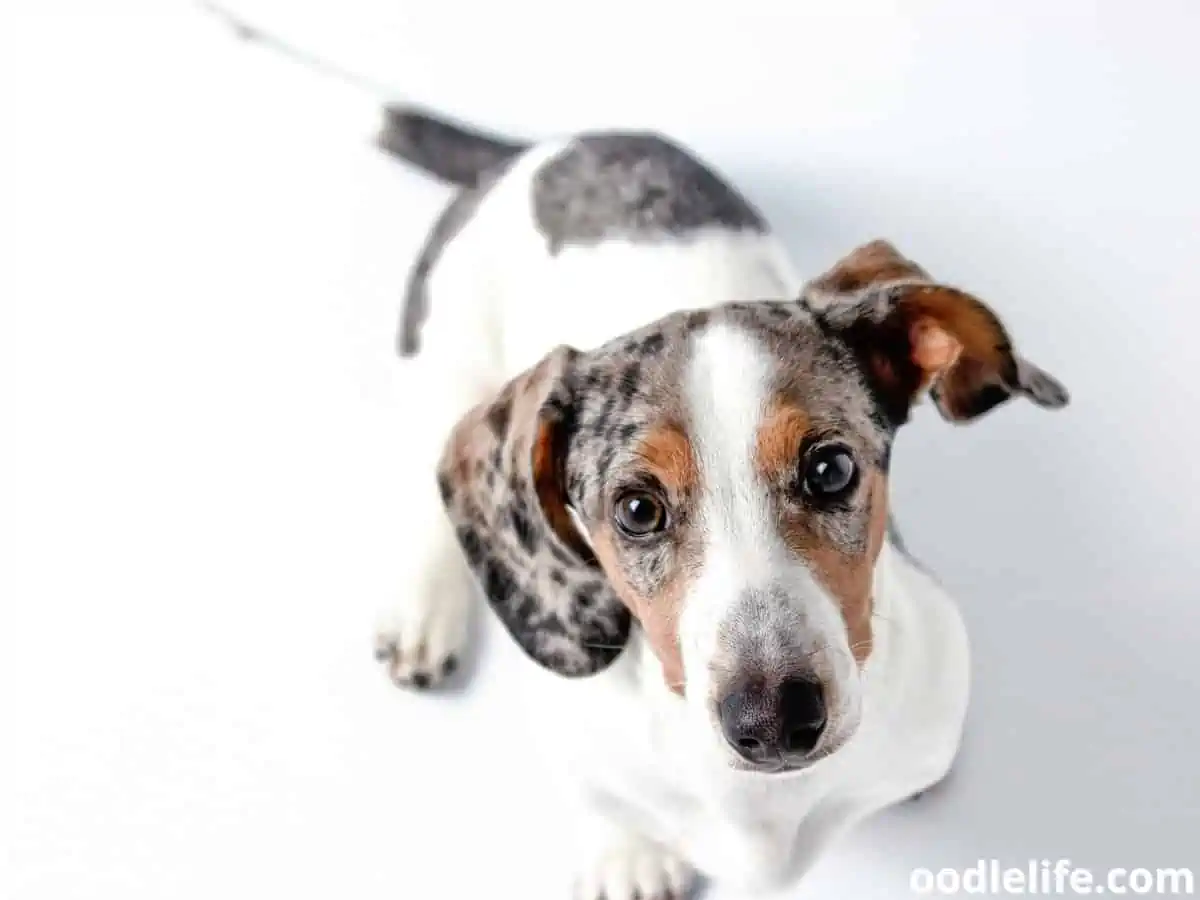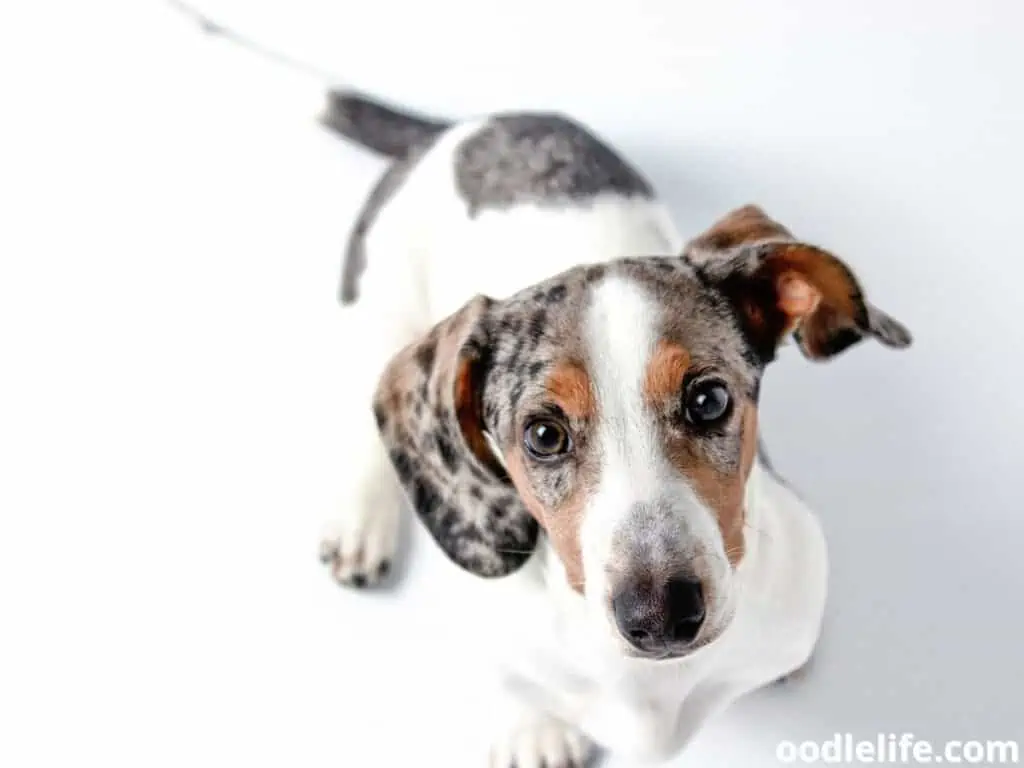 3. Bright Doxies
Everyone who has got a Dachshund puppy from Bright Doxies has fallen in love with the bright personality and mild temperament of the puppies in their kennel. They call their Dachshunds "the shorties" around their kennel, and getting your next best friend here will guarantee you an affectionate, friendly, adorable, and silly little puppy!
The puppies live in the breeder's house. They experience different sights and sounds on the get-go.
The breeders socialize the puppies well. The pups interact with all the children and adults living in the house. Due to this early interaction, you will have a social, outgoing, and confident little pup that would have no problem adjusting to your home.
Before you take home the puppies, the breeders microchip, vet check, vaccinate, and deworm them for your convenience. The owners also screen every one of their buyers, so they know that each of the puppies receives the love and care they deserve.
Contact Details:
Website: https://www.brightdoxies.com/
Phone: (269) 967-3068
Email: [email protected]
Location: Burlington, North Carolina
4. Happy Tail Puppies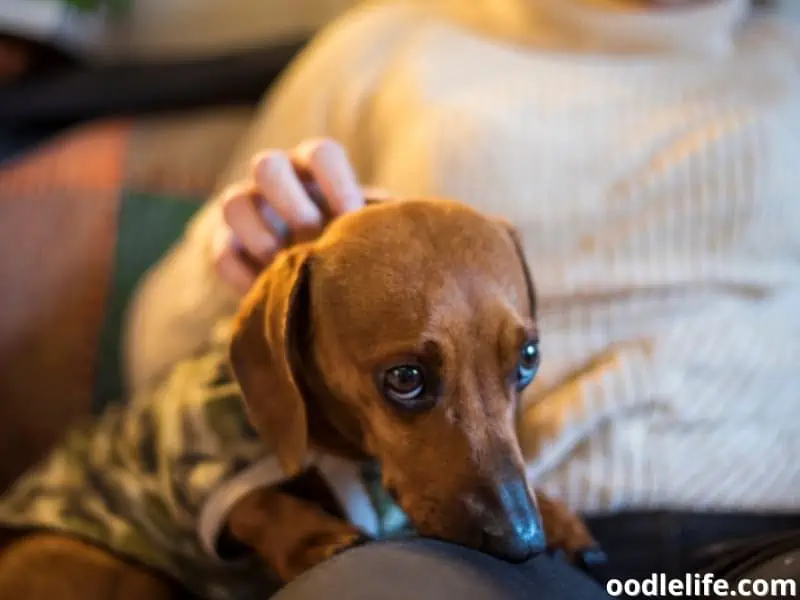 The Happy Tail is a family-owned kennel brought about by their collective love of the pets they grew up with. They established the kennel in 2005 and have, since then, rehomed dogs of many breeds, from the English bulldog to their favorite Dachshunds.
Every puppy going out of their kennel has lived in a fun and loving environment where they are free to run and interact with all 30 dog-loving family members. They have also established a guardian program that allows them to have access to on-site vet techs, maintain their dogs' bloodlines across all breeds, and provide each fur parent with detailed veterinarian reports of their new best friends upon pick-up.
If you are uncertain about what kind of fur coats and markings you want your Dachshund to have, a puppy expert in their kennel will be available to answer any questions and concerns. They will even assist you through the entire process.
Contact Details:
Website: https://happytailpuppies.com/
Email: [email protected]
Phone: (336) 915-2510
Location: Oak Ridge, North Carolina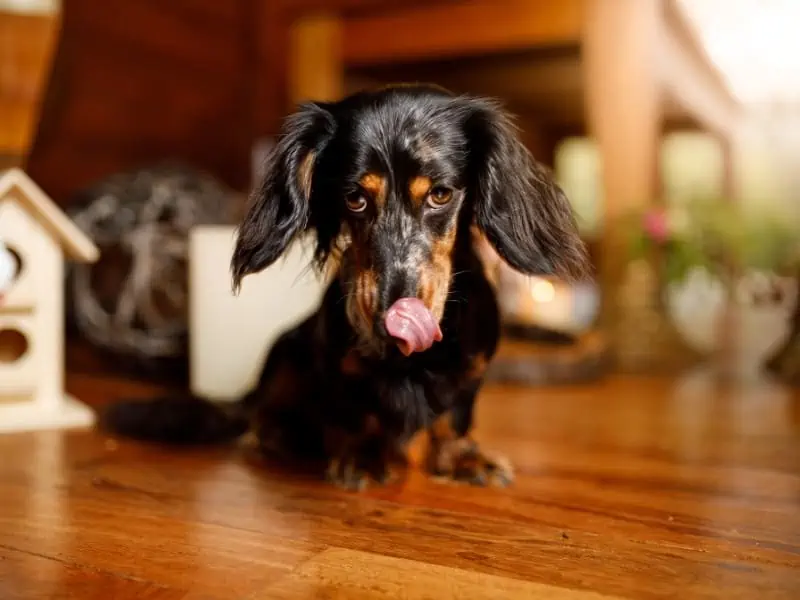 5. Wennie Hill Kennels
The Wennie Hill Kennels is named after "Weiner", another nickname of the Dachshund breed, mainly because of the breed's unique and adorable shape.
At her kennel, Tammy Owens is less focused on the Dachshund's origin. She has a broader focus on the puppies' temperament, movement, and health versus the breed standards.
This will mean that you will have the breed quality and a healthy and well-behaved dog, whether you are looking to sign them up for a show or just as an additional family member to your home.
To give each puppy an excellent quality of life from the get-go, the kennel offers features such as a sizeable play area for their exercise and a skylight to ensure that natural light passes through the kennel during all seasons to keep them warm and comfortable.
You will have a friendly, funny, and bright Dachshund for a best friend from this kennel.
Contact Details:
Website: http://www.wenniehillkennels.com/
Location: Rutherfordton, North Carolina
This highly recommended breeder may not be producing puppies at the moment, reach out to them and let us know if you have any luck!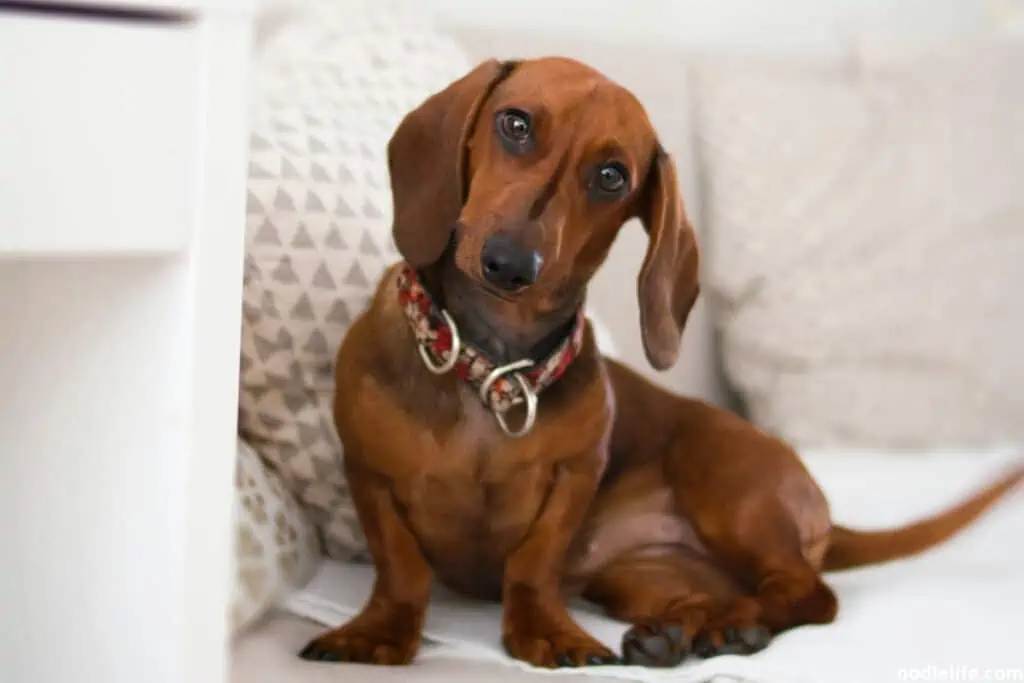 6. Kerr Lake Dachshunds
Kerr Lake Dachshund has 30 years of experience breeding little doxies on their bag. They are a small kennel that offers limited litters each year for placement into forever homes they approved of for their puppies.
If you are acquiring a puppy in this kennel, it will come with an American Kennel Club registration, a one-year health guarantee, and their first round of vaccines with a veterinarian certificate.
Kerr Lake Dachshund focuses on breeding puppies from a line of purebred Dachshunds. This is to ensure they have the correct conformation and mild temperaments to make for great family pets and companions.
Kerr Lake Dachshunds have built a stellar reputation around the North Carolina Dachshund community because of their dedication to breeding the best Dachshunds they can. All the positive reviews on their site and their many social media handles attest to this.
Every day is a fun-filled day once you have a Dachshund in your life.
Contact Details:
Website: https://kerr-lake-dachshunds-dog-breeder.business.site/
Phone: (252) 456-1955
Location: Manson, North Carolina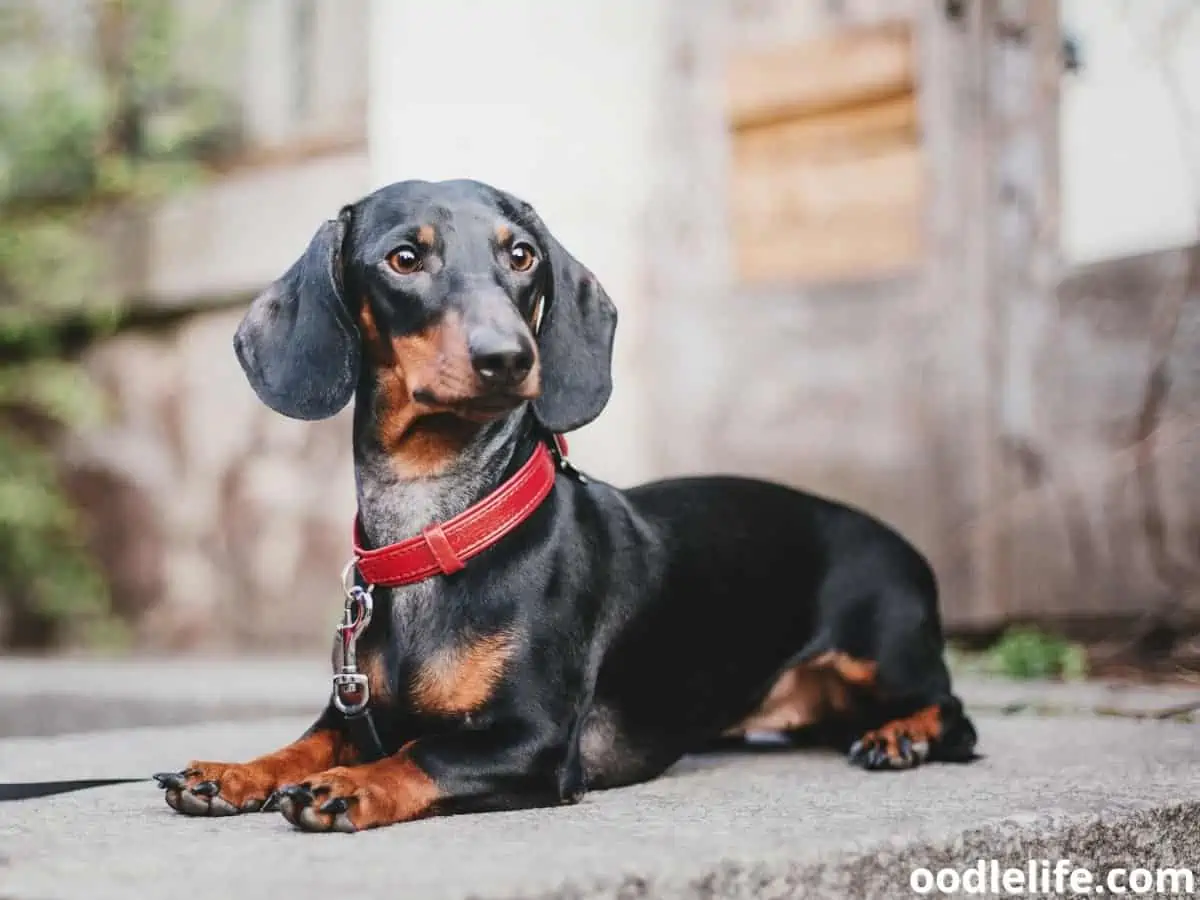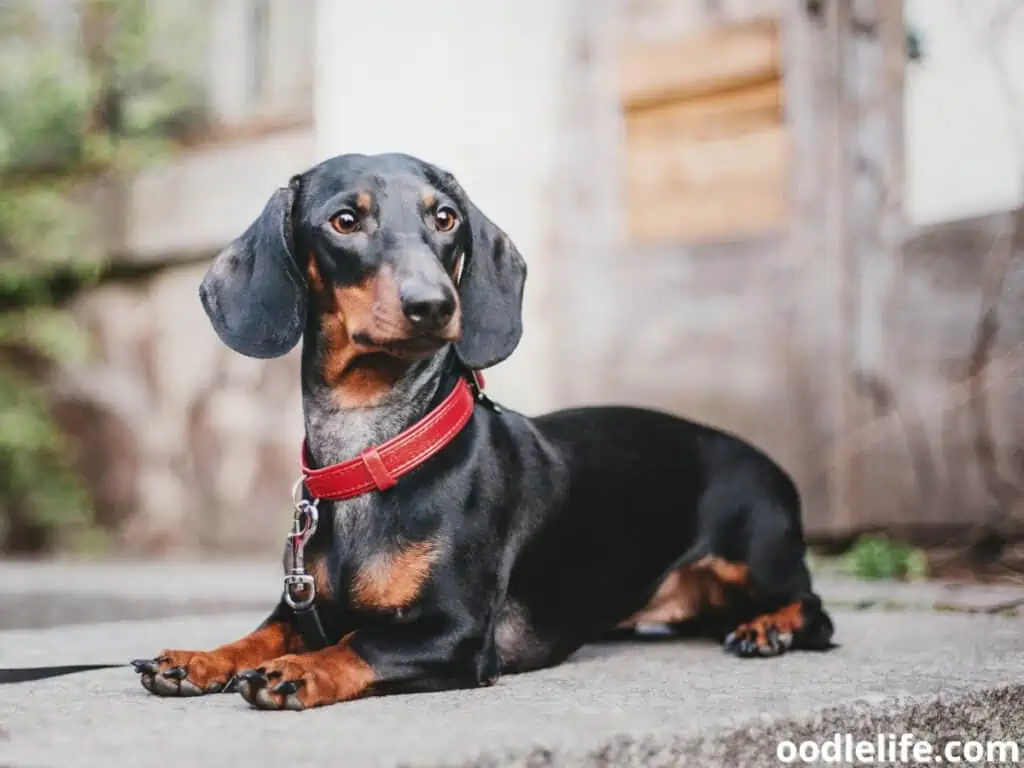 7. Twin Oaks Farm
Twin Oaks Farm is where it is at whether you are looking for the Great Pyrenees or the beloved miniature long-haired Dachshund.
They also have goats, ducks, chickens, and many other animals on their farm, so going to this kennel will be a delight if you are an animal lover.
Twin Oaks Farms are doxie lovers, but it took research and talk with experts before deciding that the not-too-frenetic and very affectionate long-haired miniature Dachshund was the dog they would like to start breeding. If you want a cream, red, tan, chocolate, or black puppy, it is available for you at Twin Oaks.
One of the best things that sets Twin Oaks apart from other kennels is that they take care of their puppies in a purely natural and chemical-free environment because it is not only better for the puppies but also better for the world as a whole.
Contact Details:
Website: https://www.twinoaksnc.com/
Phone: (252) 565-2760
Email: [email protected]
Location: Spring Hope, North Carolina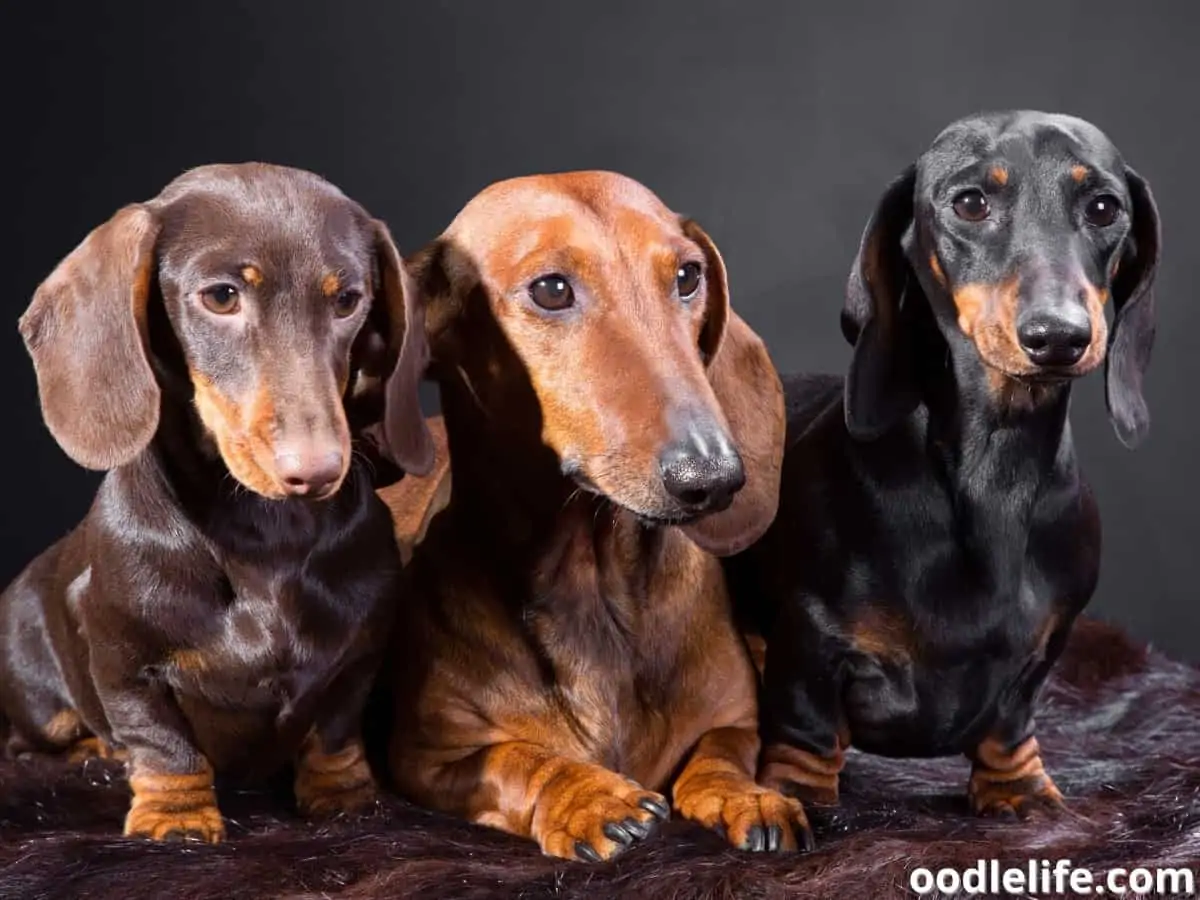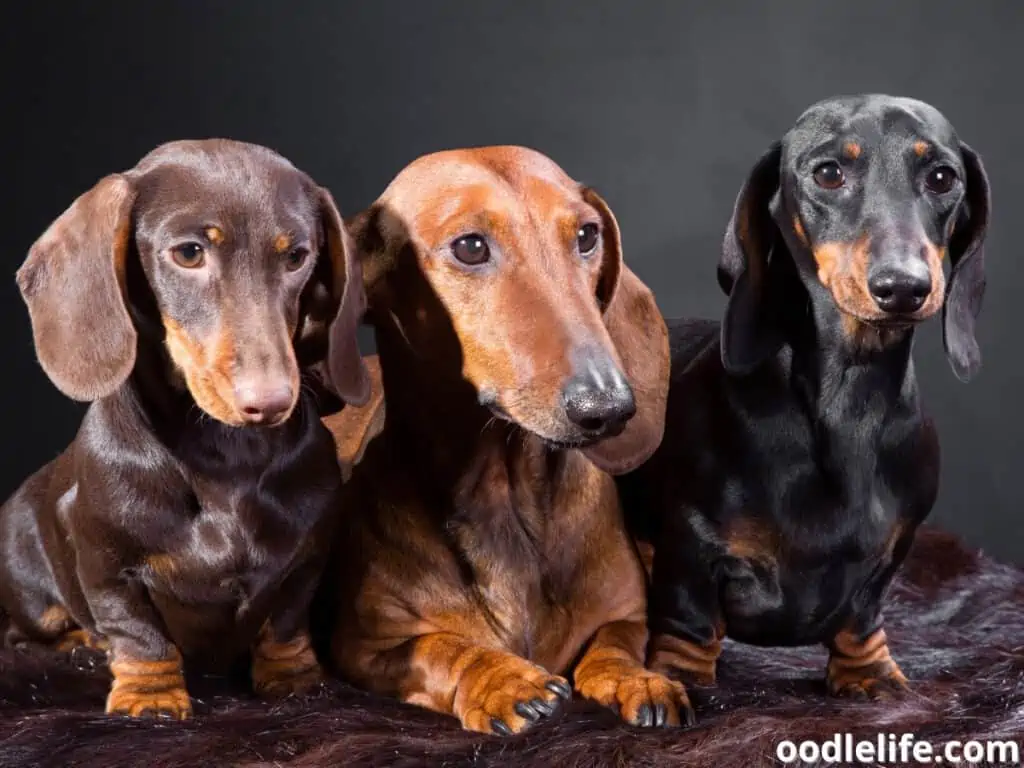 8. Lion's Gate Dachshunds
Lion's Gate Dachshunds offer small litters a year because they want to make sure that every family gets a healthy, well-socialized, and happy dog from their litter that will be a delight to the entire family.
They raise all of their dogs inside their house, so you know that you are getting one who has been exposed to a home setting and socialized well.
Kid-tested, too, if you are a home with a kid, big or small!
Aside from the stellar health and excellent temperament of each of their dogs, the breeders also focus on their pedigree and conformation. This will ensure that you are getting the best of the breed.
With over 30 years of experience in their arsenal, they are continually developing their litter with the addition of champion bloodlines and pedigree.
Contact Details:
Website: https://www.lionsgatedachshunds.com/
Phone: (828) 628-4584
Email: [email protected]
Location: Fletcher, North Carolina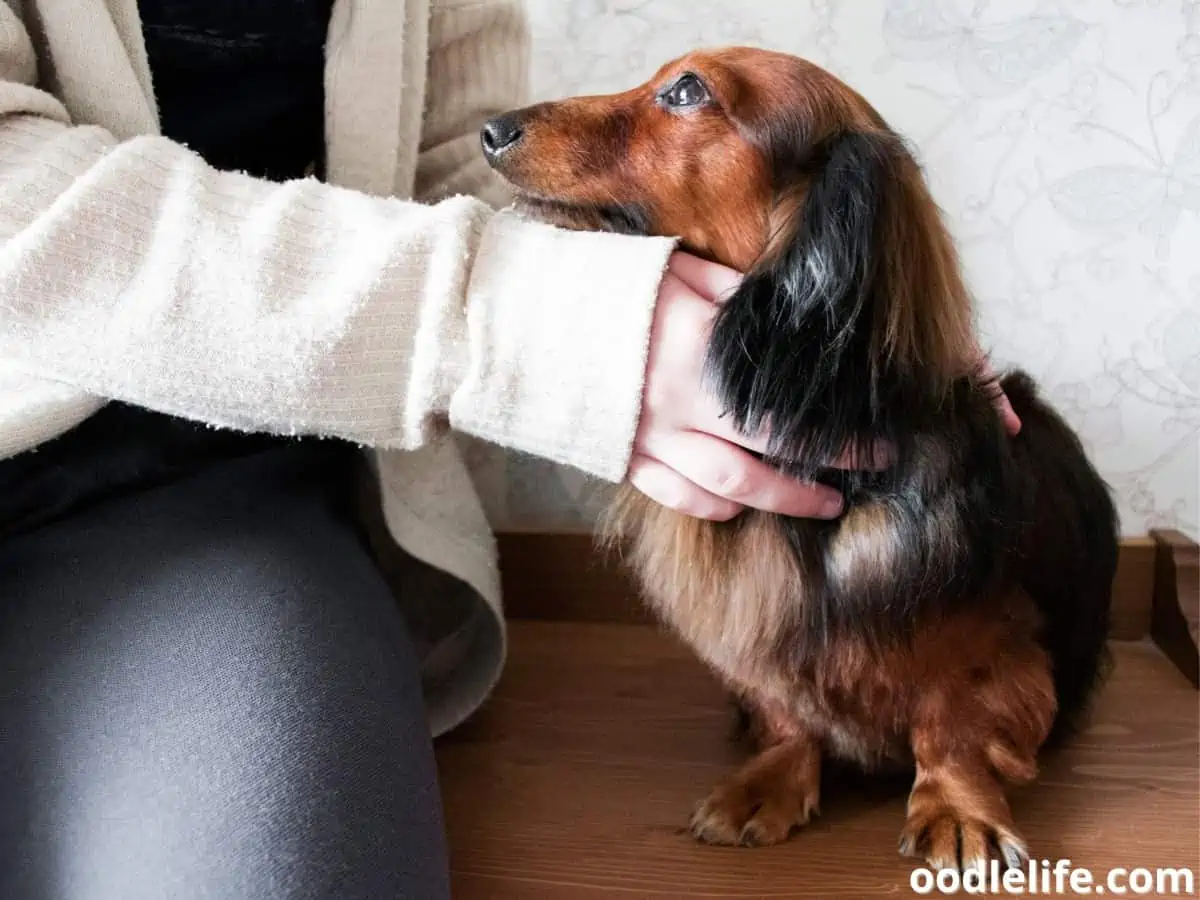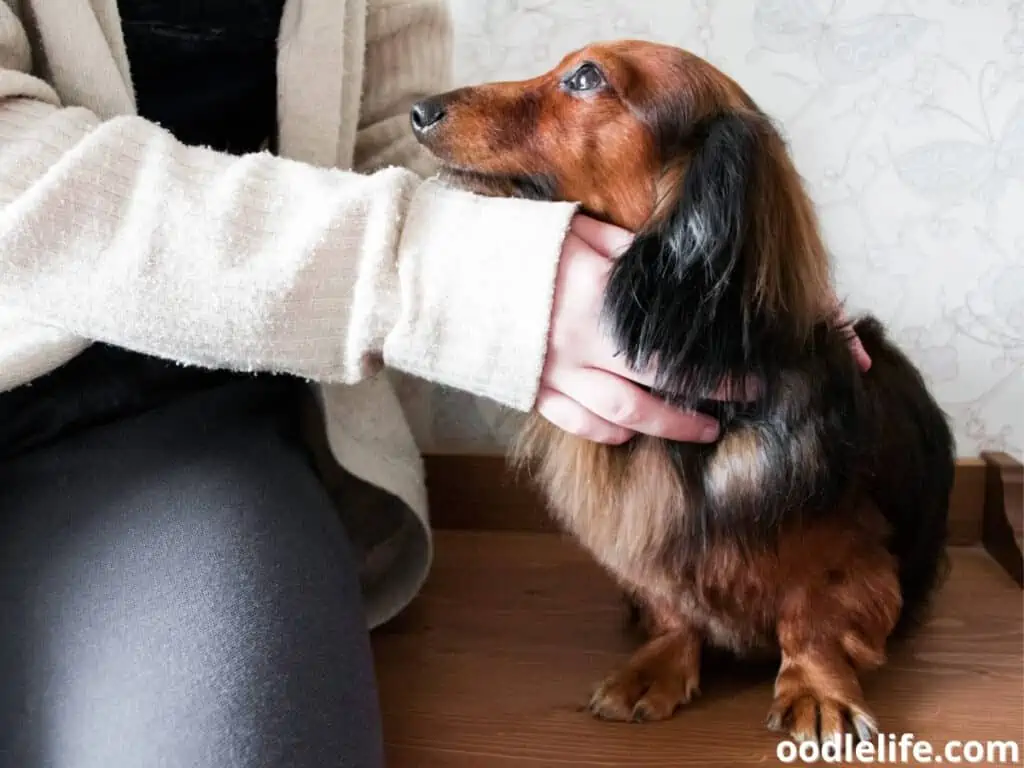 9. Benny's Dachshunds
You might think of a Dachshund and have the usual dark-haired or red-haired one on your mind, but there are the beautiful cream-colored ones that you could also have if you know a place to look for them.
Benny's Dachshunds is one of the places to acquire long-haired English Cream Miniature Dachshunds in North Carolina.
Benny's is a small and kennel-free breeder that takes pride in breeding the best cream-colored Dachshund puppies with the best temperament and the correct pedigree. This breeder takes pride in the care, love, and attention they give to their puppies.
All of them will come to you with an American Kennel Club registration and a health guarantee for an entire year.
If you are from the Wilmington or Lumberton area in North Carolina, this is the place to get your new cream-colored best friend. They are sociable, adorable, and will make a great addition to your family.
Contact Details:
Website: http://www.bennys-dachshunds.com/
Phone: (910) 397-7619
Email: [email protected]
Location: Wilmington, North Carolina & Lumberton, North Carolina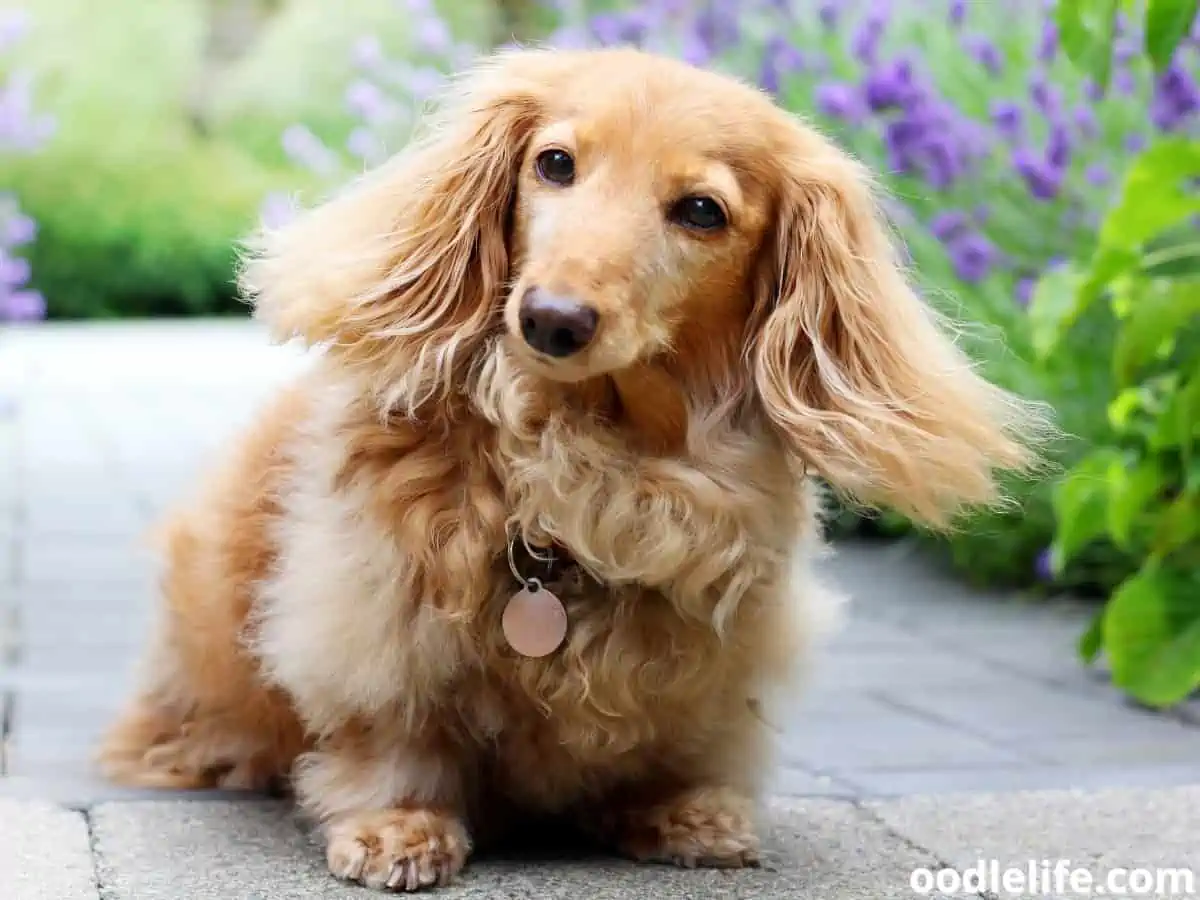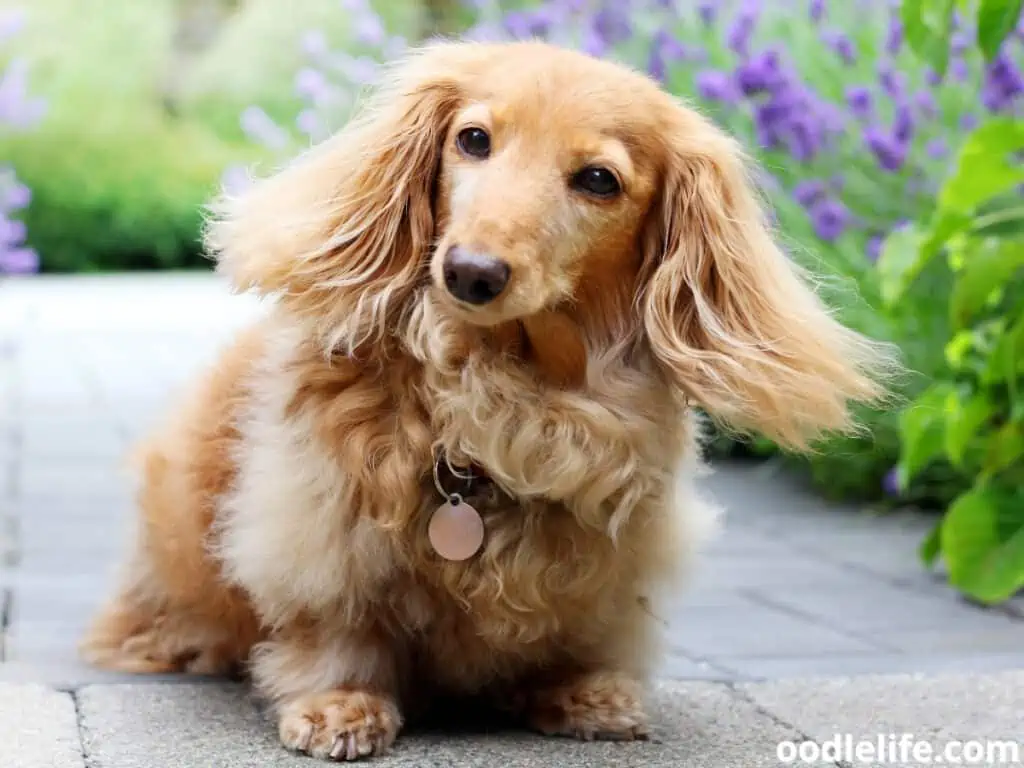 10. Claudia's Dachshunds
Claudia's Dachshund is a hobby breeder in Raleigh, North Carolina. They specialize in red and cream miniature long-haired Dachshund puppies that will grow to be devoted and loyal adult puppies.
This kennel handpicks dams and sires, ensuring that all puppies will belong to good lines and great genetics not just for the looks for also for their health.
She feeds all puppies in her kennel natural puppy kibble to ensure that they are the healthiest possible. They also use natural probiotics and follow a natural deworming regimen.
The kennel will provide you with advice and also a sample of your puppy's preferred diet.
They raise the puppies right at their homes and expose them to fresh air, the sun, and grass as soon as they are old enough to run around. They will also be familiar with a collar and even the sensation of brushing, ensuring that the transition and grooming will be smooth when you take them home.
Contact Details:
Website: https://claudiasdoxies.wordpress.com/
Phone: (919) 605-6801
Email: [email protected]
Location: Raleigh, North Carolina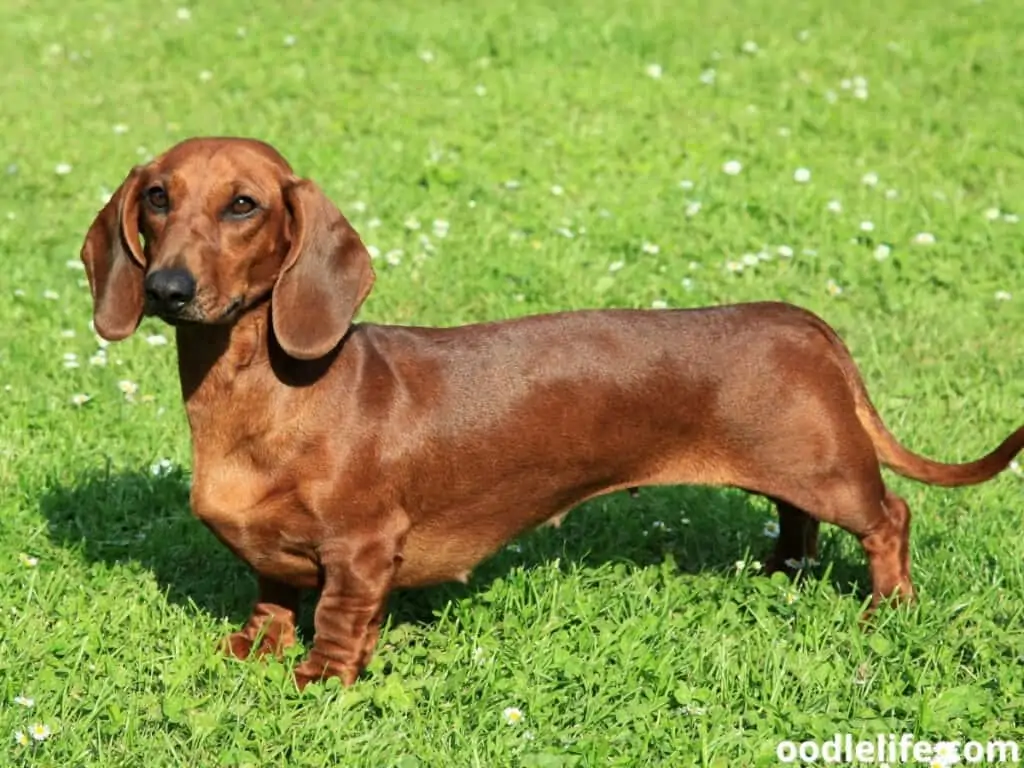 Final Thoughts
North Carolina is home to many more Dachshund breeders, and those listed here are just some of the best.
It's essential to get your fur baby from a reputable breeder with the best reputation, not just to ensure that you are getting a pure breed but also to guarantee that you are getting a healthy dog.
Good luck on your quest!